Healthy alternative to your usual pancakes! Provides lots of nutrients to get you through a long day! It helps to curb your appetite and is the ideal breakfast for a on- the-go or a healthy lifestyle!
21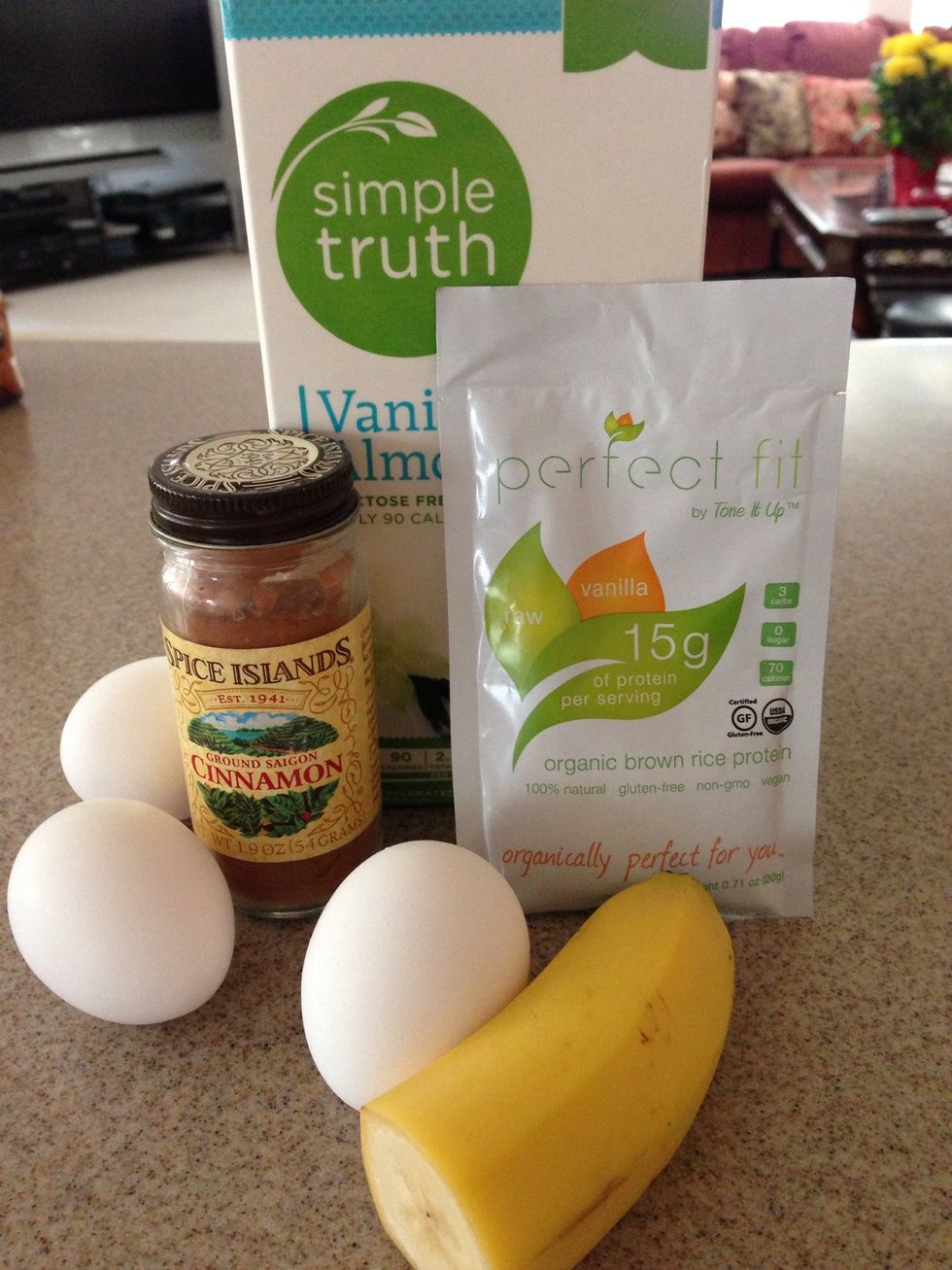 This recipe was provided by the perfect fit protein mix but I wanted to share because I think this is a great recipe for any type of protein mix! (Ps. I am not sponsored by this company in any way!)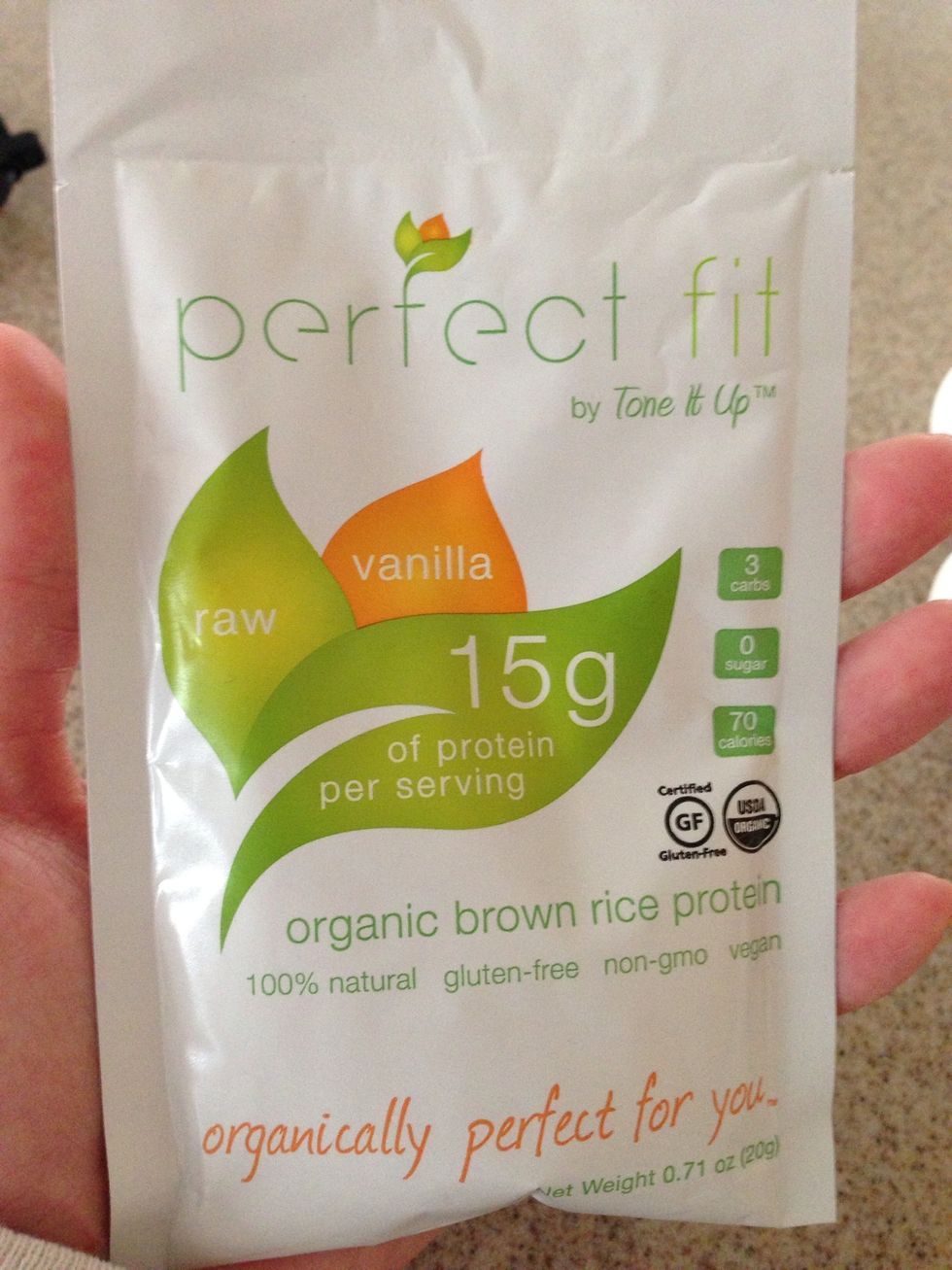 Here's a close up of the protein mix I used. It's brown rice and I love how it curbs my appetite and gives me energy throughout the day!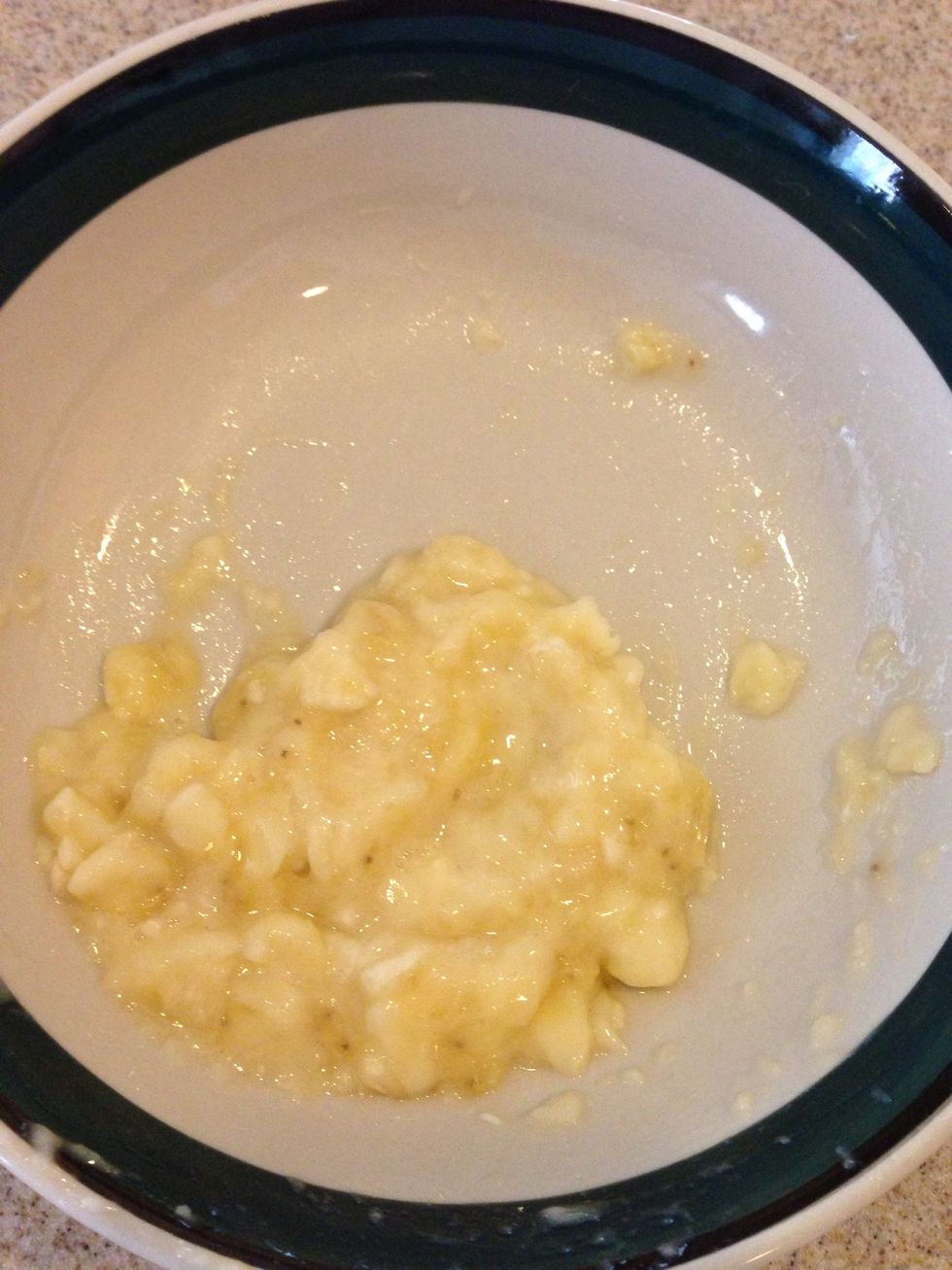 First mash up half of your banana in a bowl. Beat egg whites in another bowl and add to your mixture.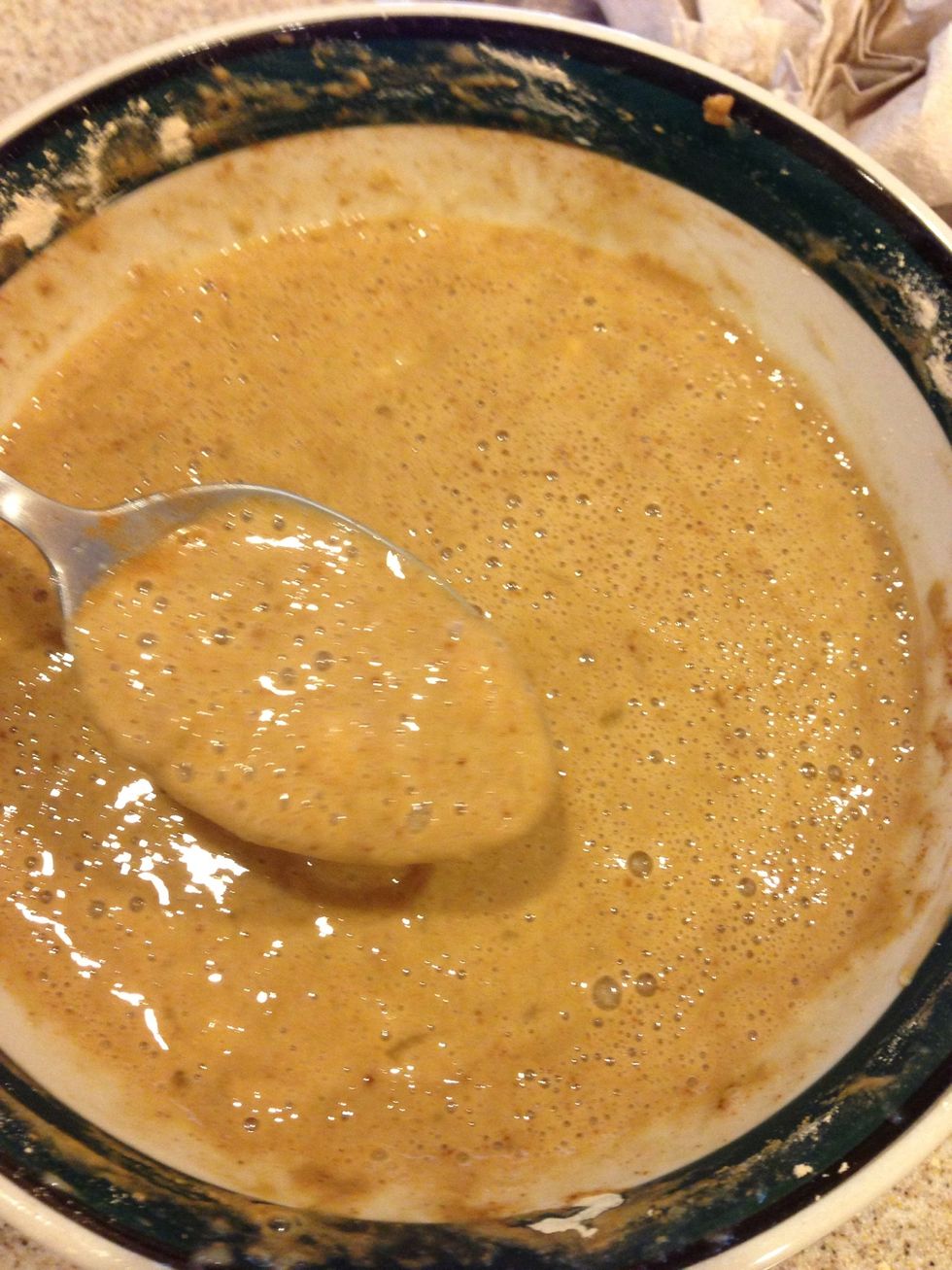 Then mix in your milk, cinnamon and one packet of protein mix. (just to give you an idea, the packet I used was almost a half cup in measurement.) You are free to add blueberries here if you like!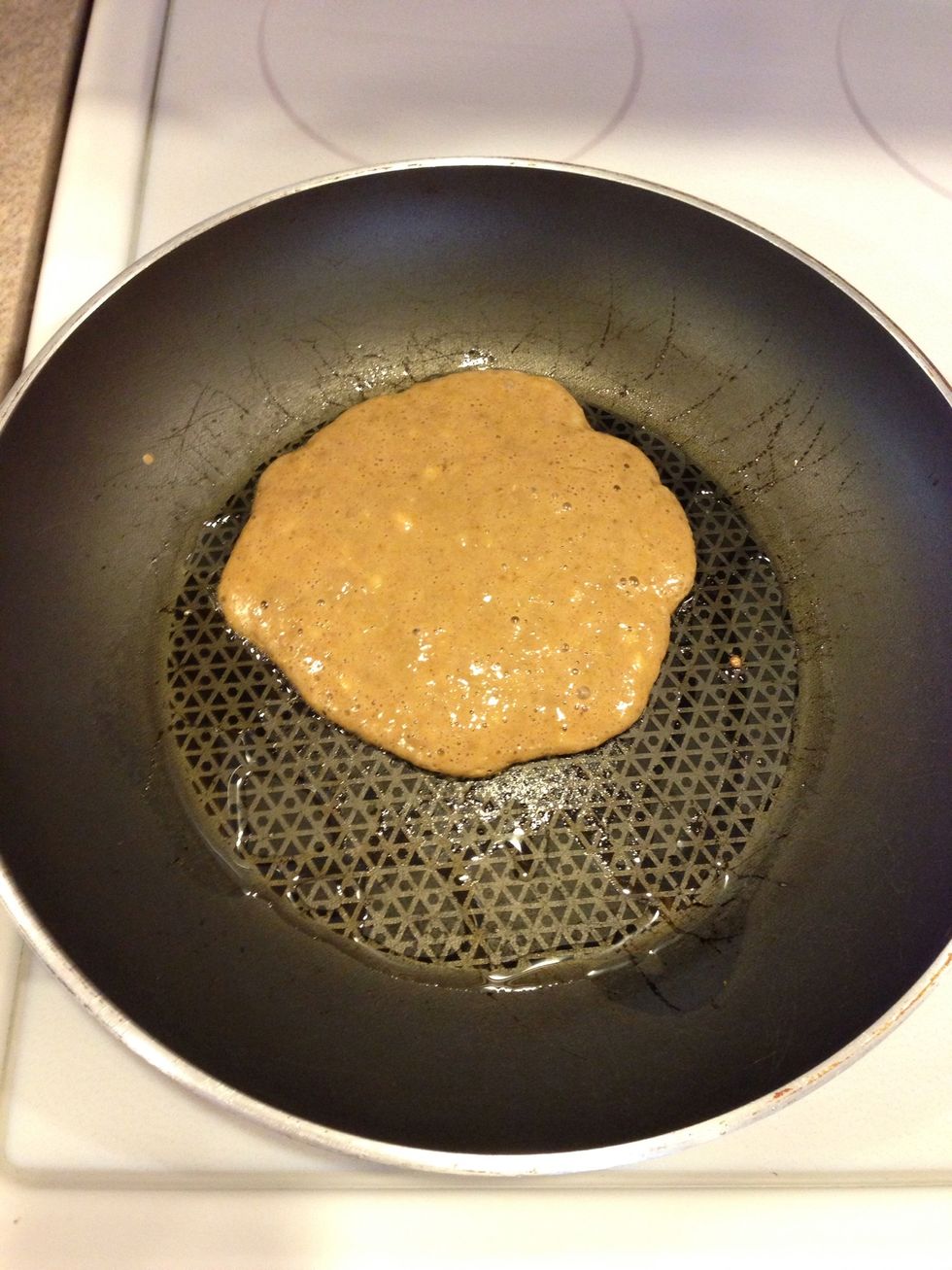 Add a little drizzle of oil and pour your batter!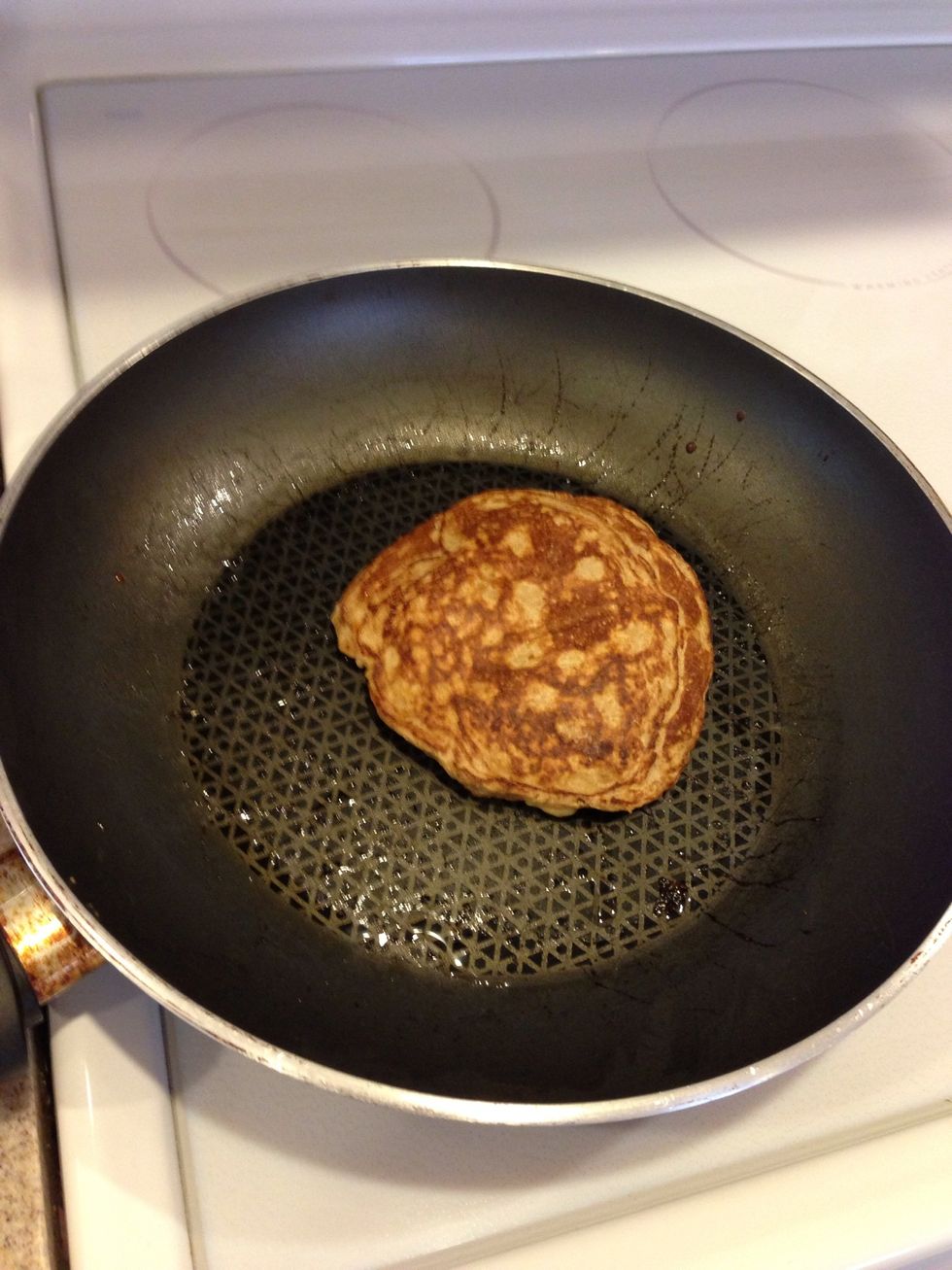 Flip! Mmm look at that pretty pancake :)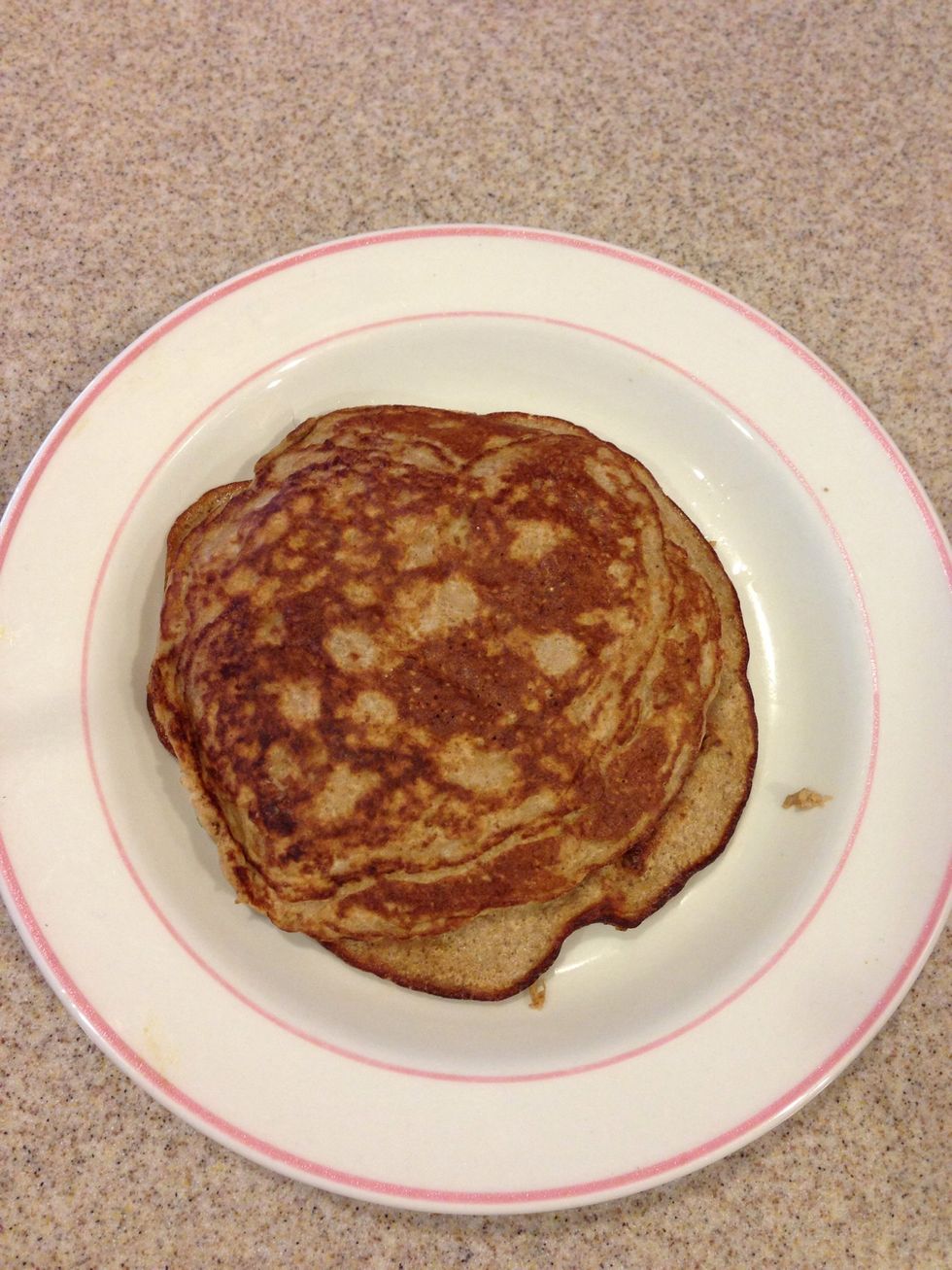 This recipe made 2 pancakes, which is the perfect amount for me! Let's dress it up now :)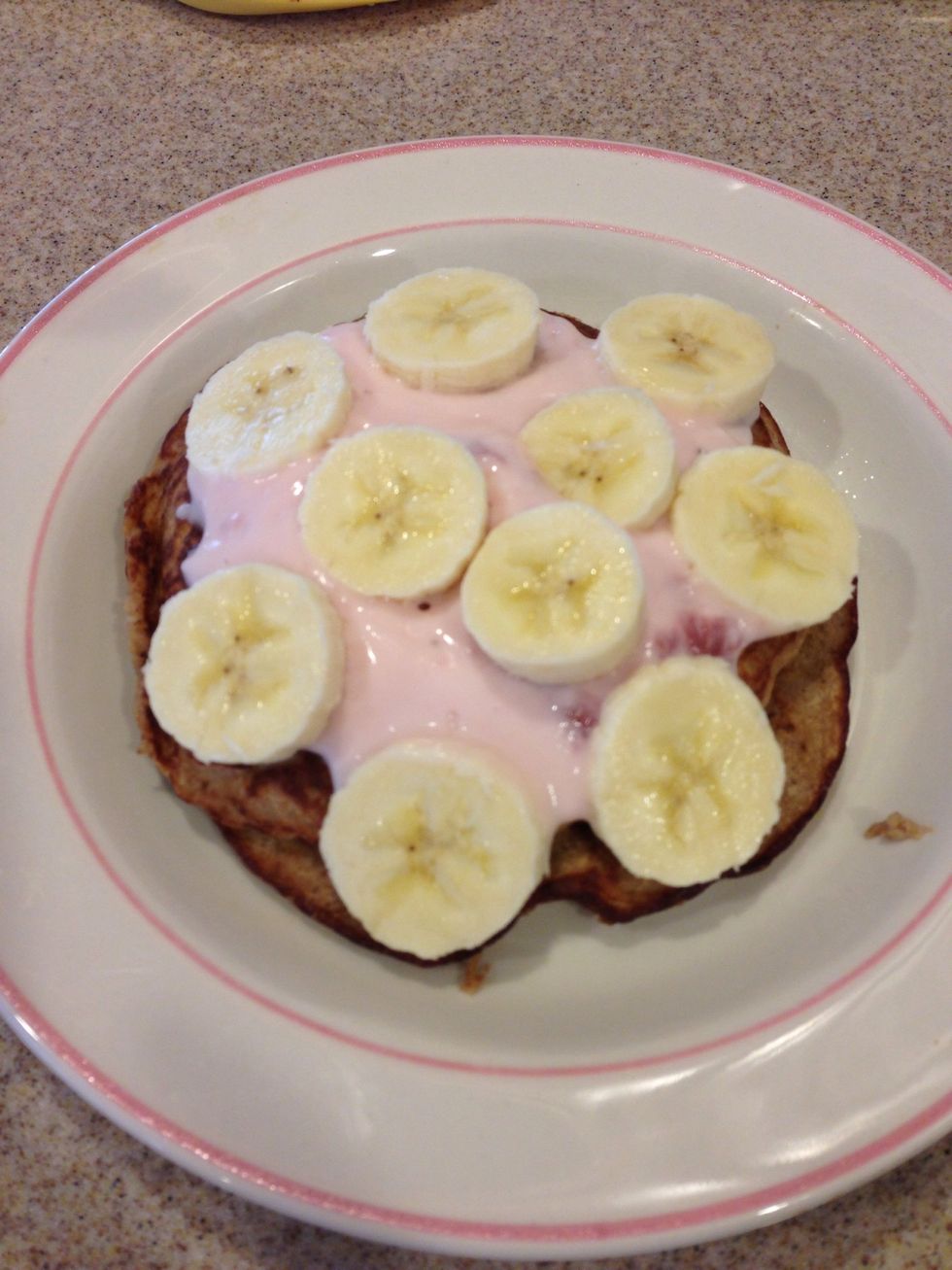 Instead of syrup or butter, I like using yogurt! So here I used strawberry yogurt as my spread and the remaining half of the banana to top it all off!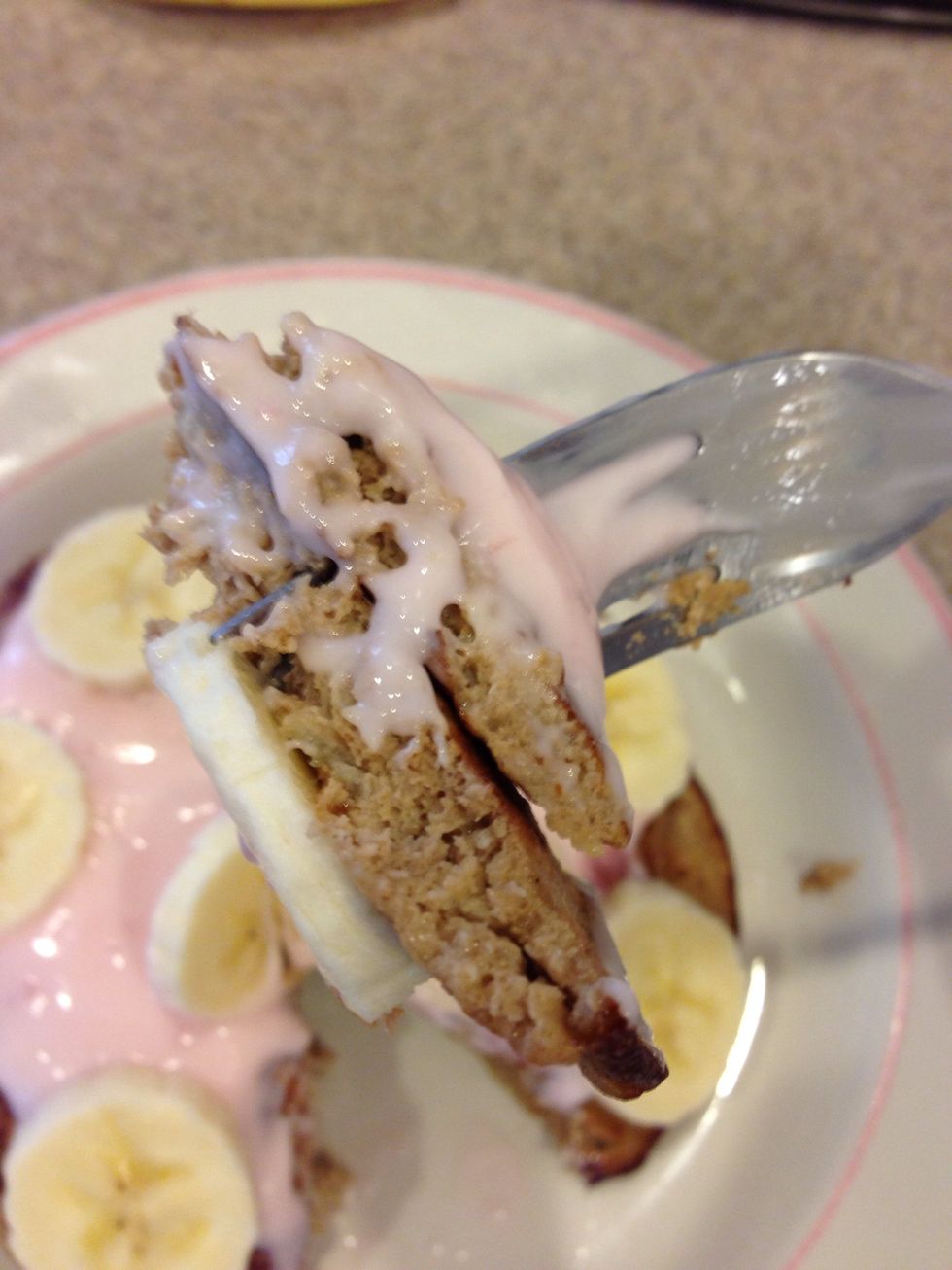 Mmm mmmm good! Very delicious and leaves you feeling satisfied, healthy, and ready to take on your day!! I hope you enjoy :))
3.0 Egg whites
0.0c Protein mix
1.0tsp Cinnamon
1.0 Banana
0.0Tbsp Almond milk