How to make healthy pop tarts
Not the quickest recipe, but fun to make with kids, for example. You can use different kinds of filling. In this recipe we're using pumpkin protein filling. www.ProteinBakes.com
59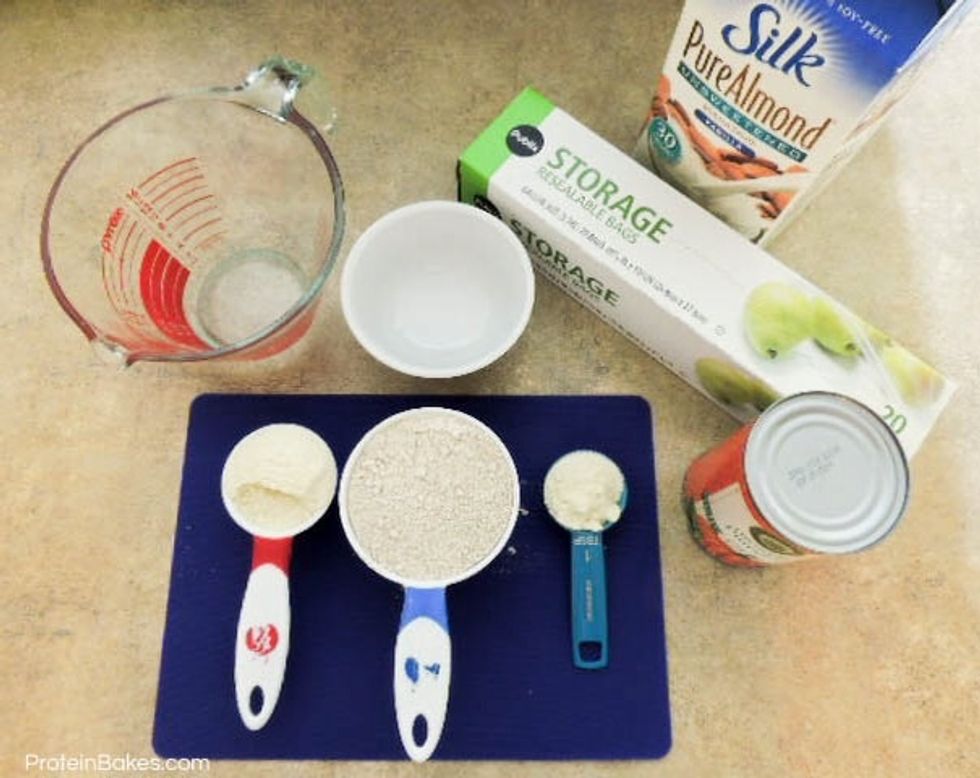 Gather all ingredients. First we're going to prepare dough and roll it out.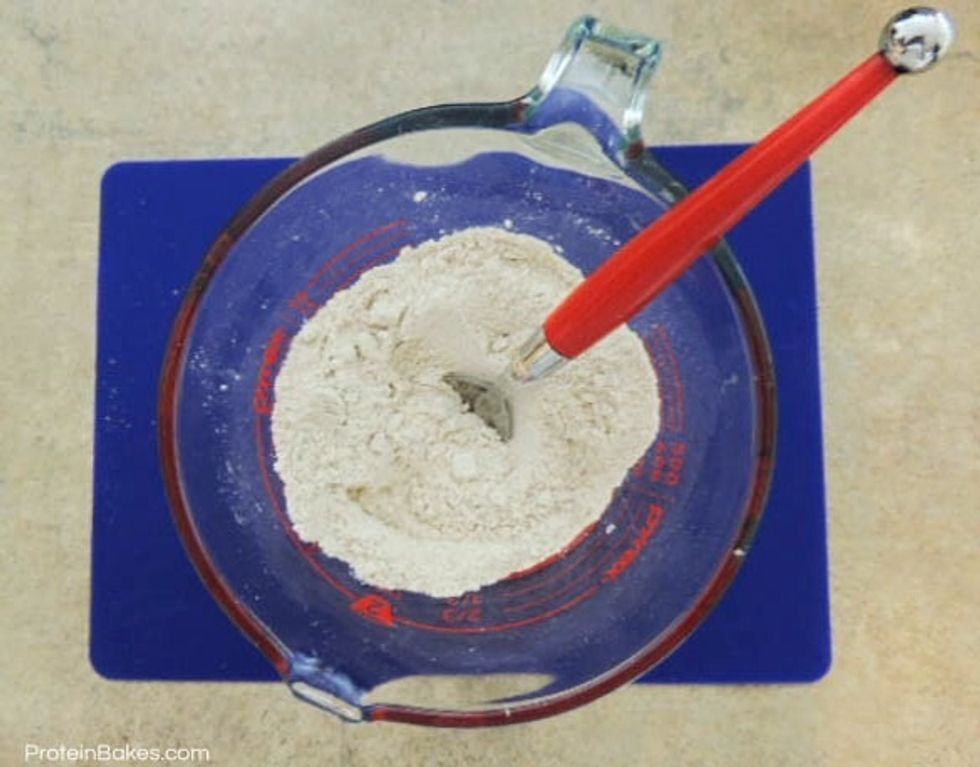 Mix dry ingredients (flour and whey)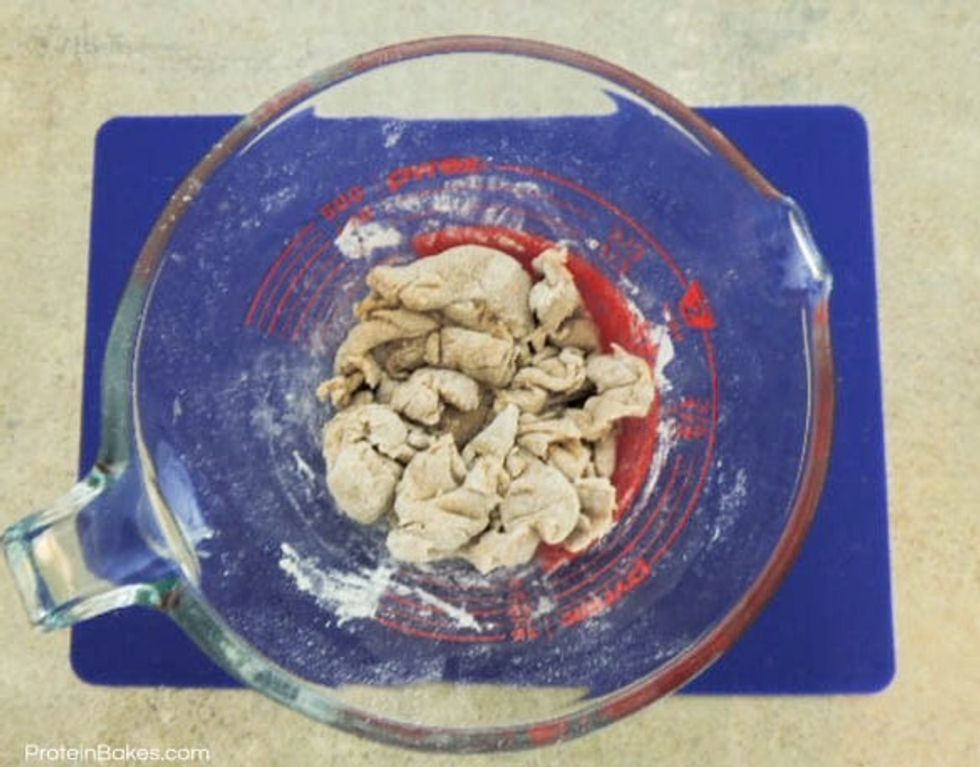 Add almond milk (or water). Your dough should be dry-ish and crumbly at this point.
Add coconut oil or olive oil. Incorporate into dry-ish dough as much as you can.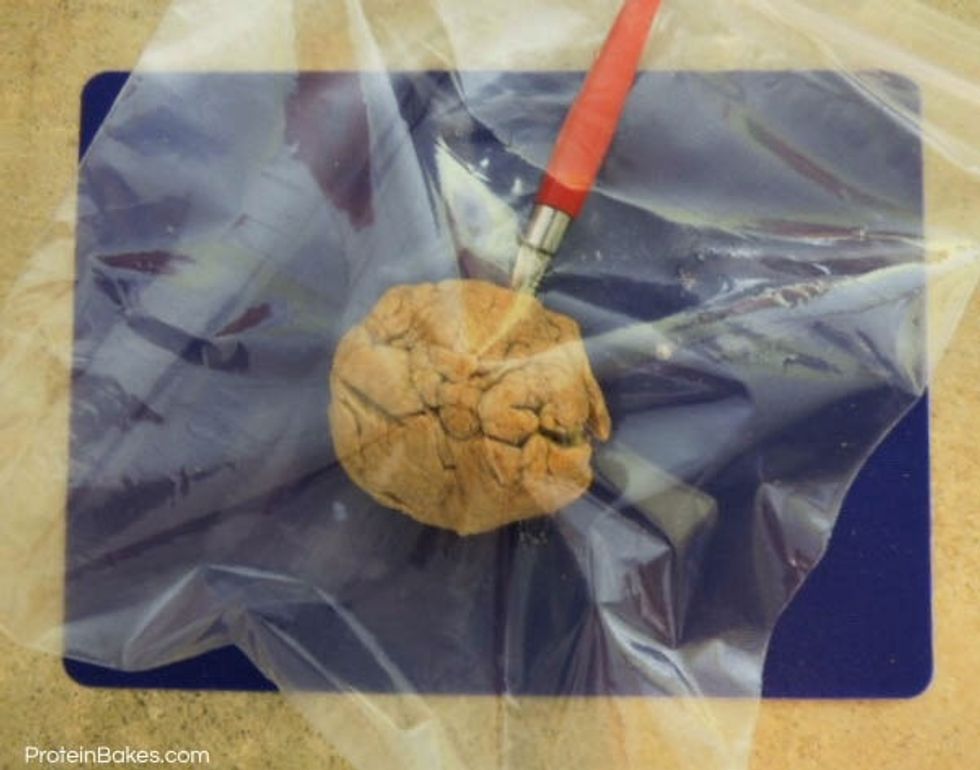 Place dough in a gallon sized plastic bag.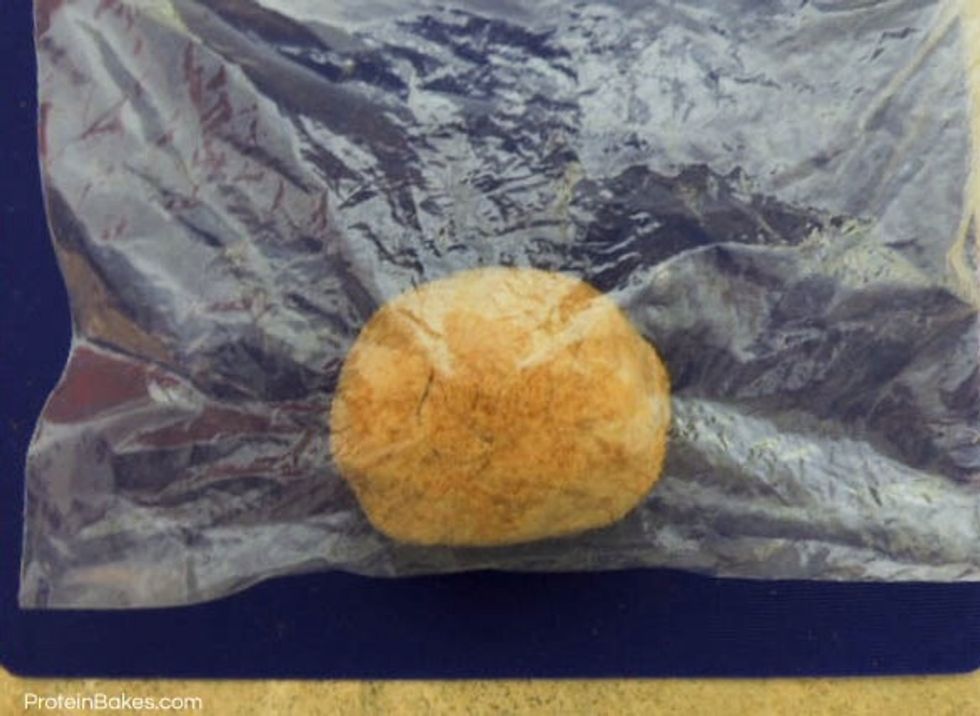 Squeeze the ball with your hands for a minute or so, and leave it in a ball shape like in the pic.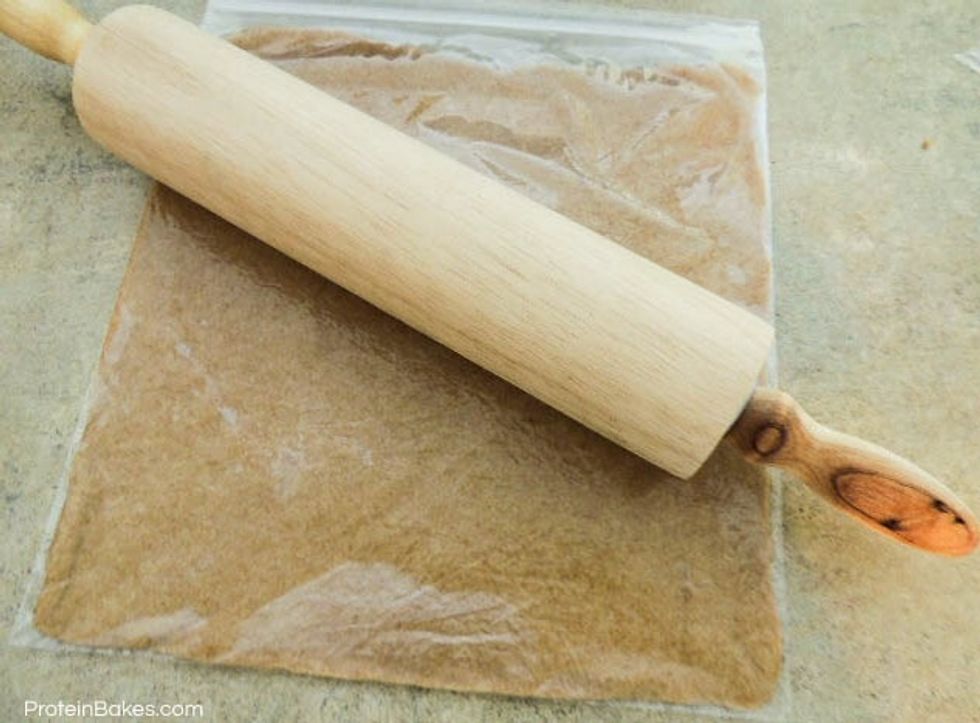 Using rolling pin, spread the dough evenly inside the bag, in a thin layer.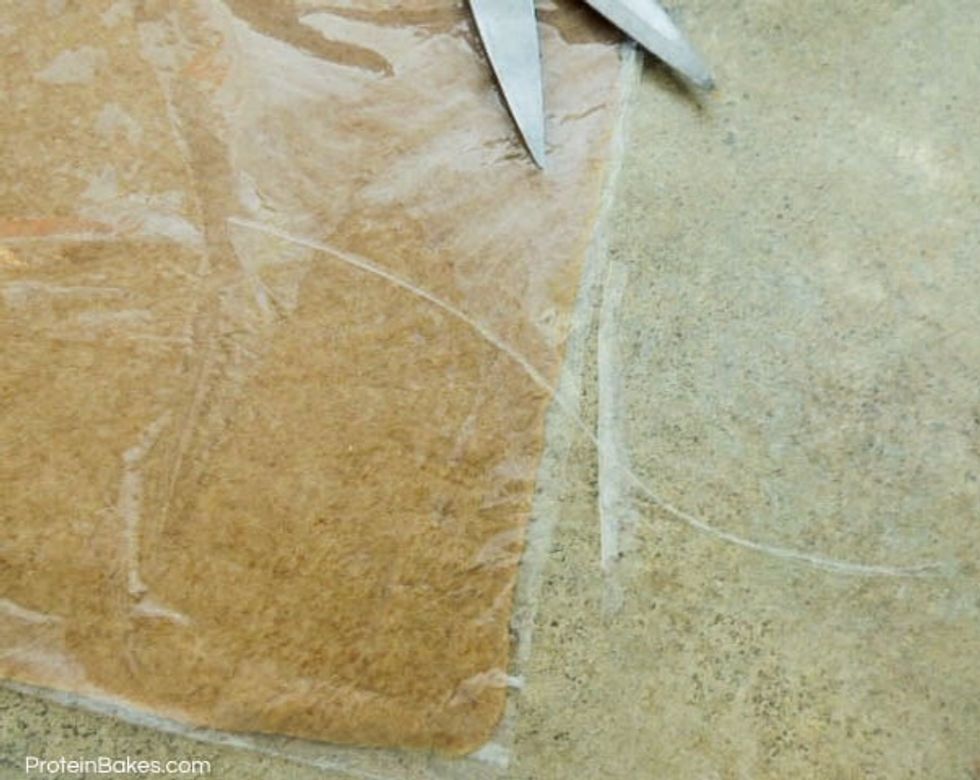 Cut sides off the bag and remove the top.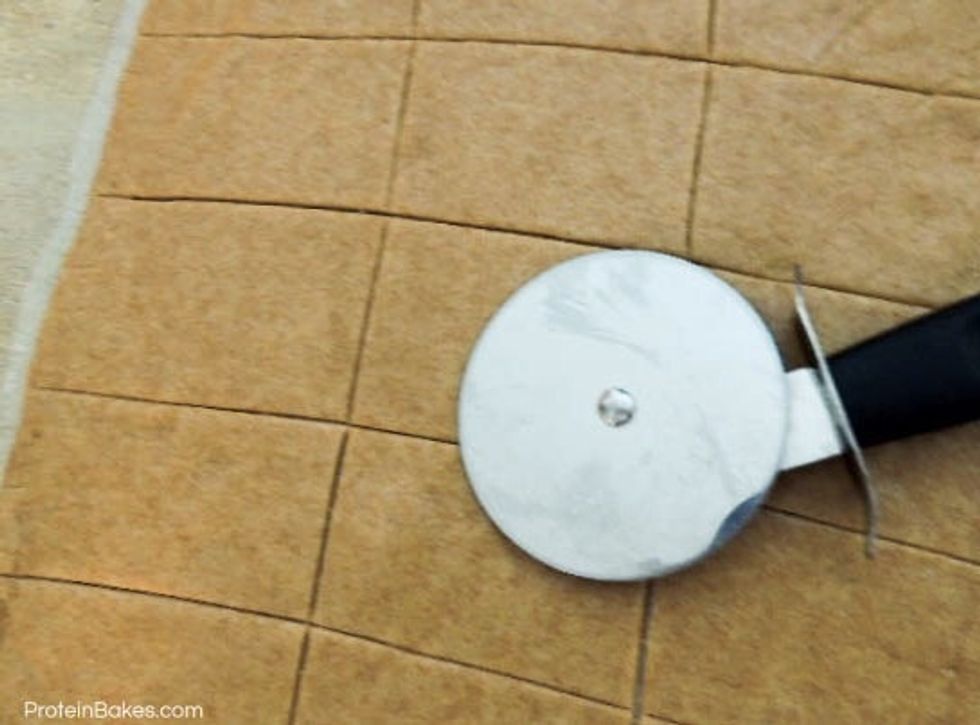 Using long sharp knife or a pizza cutter - score into rectangles of desired size. This will be the size of your pop tart.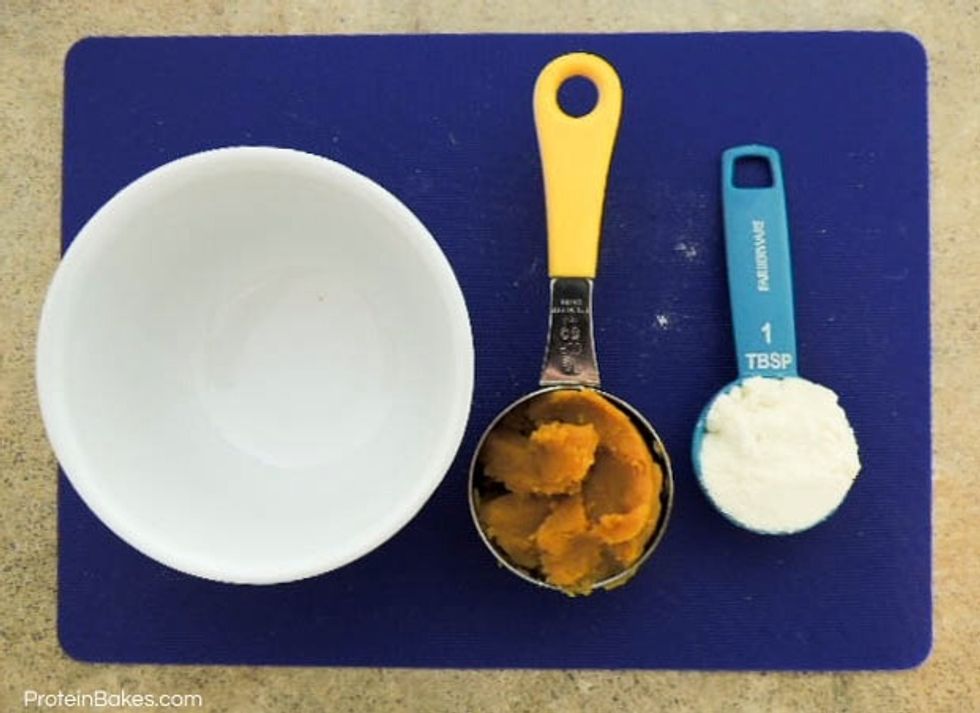 Prepare filling. Combine pumpkin puree with tablespoon of protein powder. For richer filling use casein, for less dense - whey powder. Mix with the spoon to incorporate fully.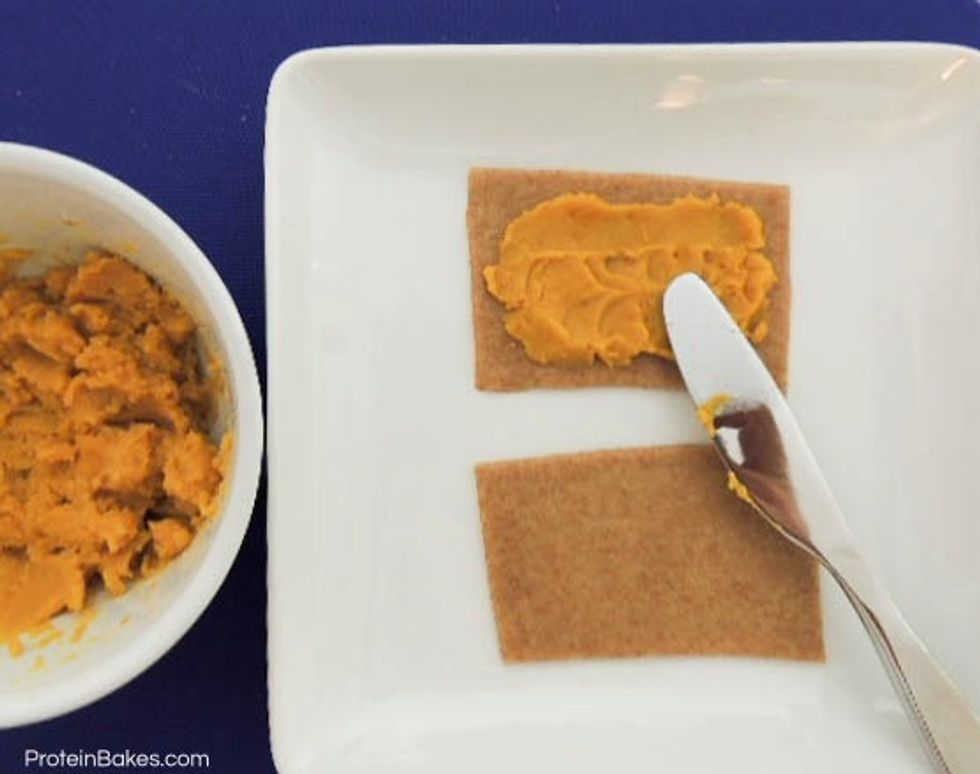 Pick two dough rectangles. Spread filling on top of one, in the middle.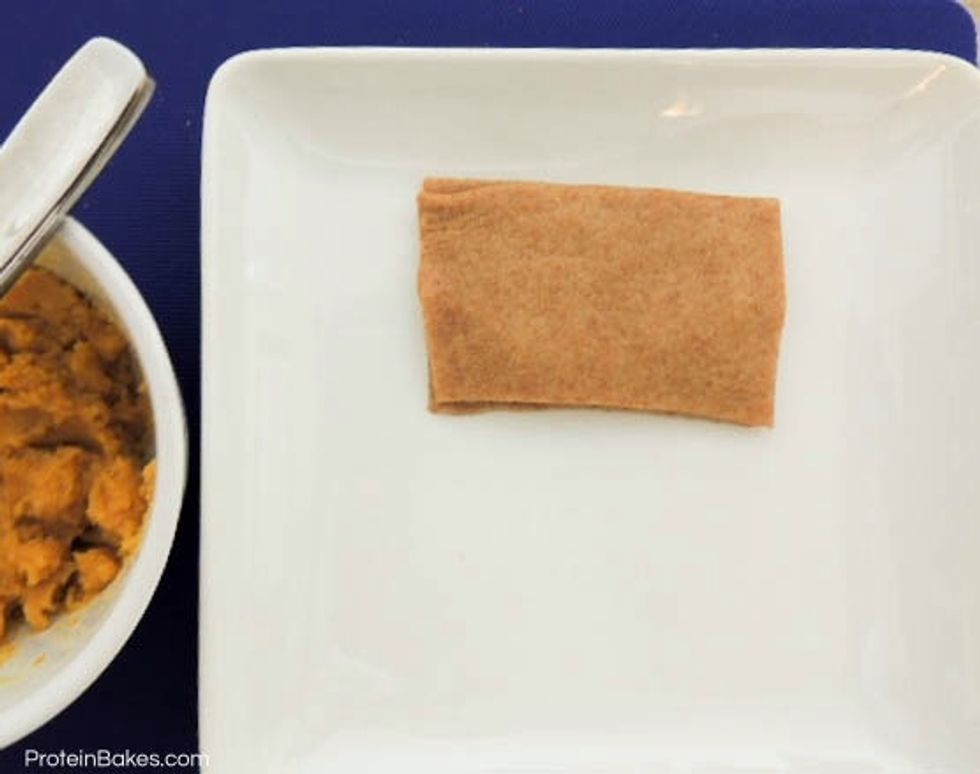 Cover up (better with the side down that's less dry, so it will stick better to the bottom rectangle)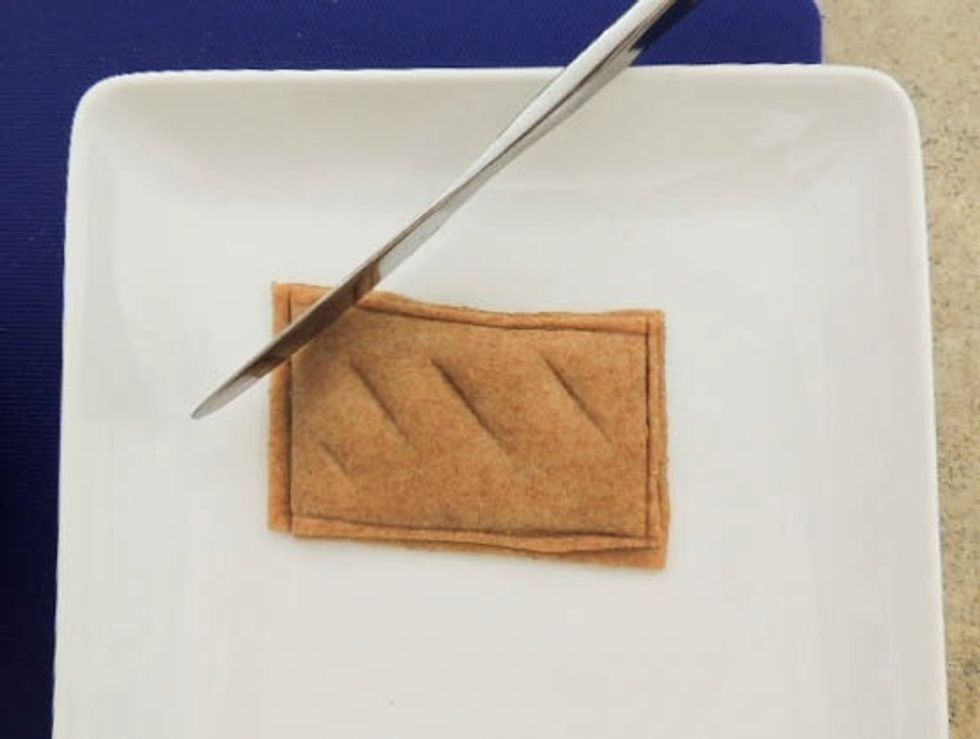 Using not a sharp knife press down all four sides, to close up.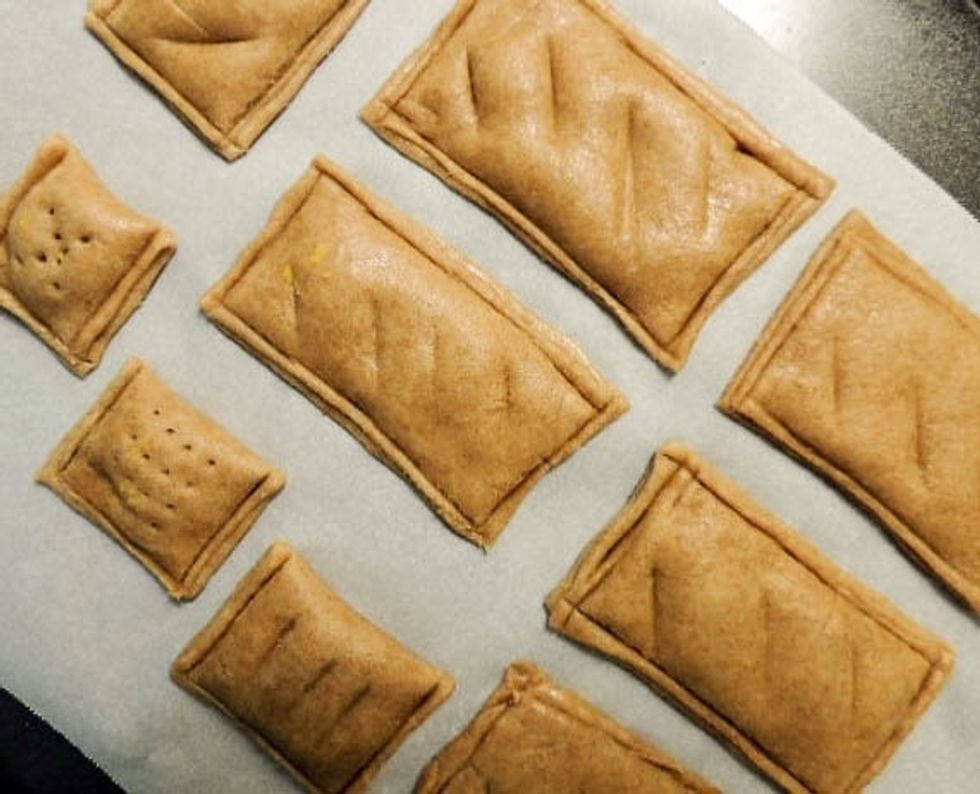 Place each pop tart onto baking tray lined up with a parchment paper.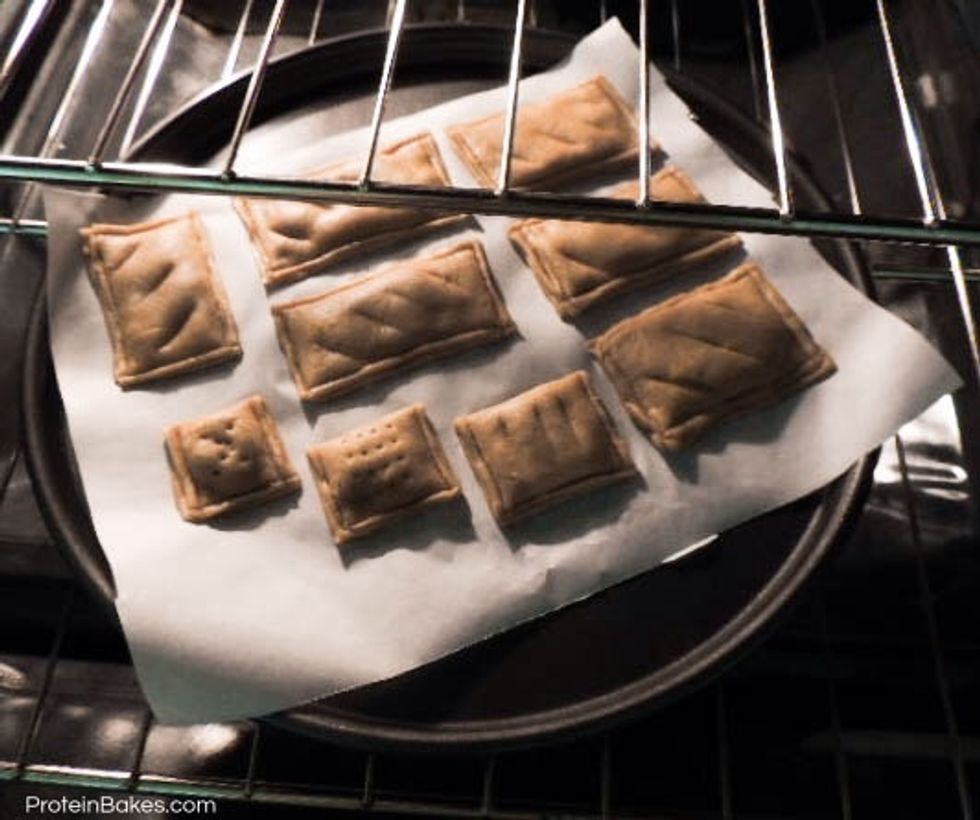 Bake for 20 minutes at 350 F.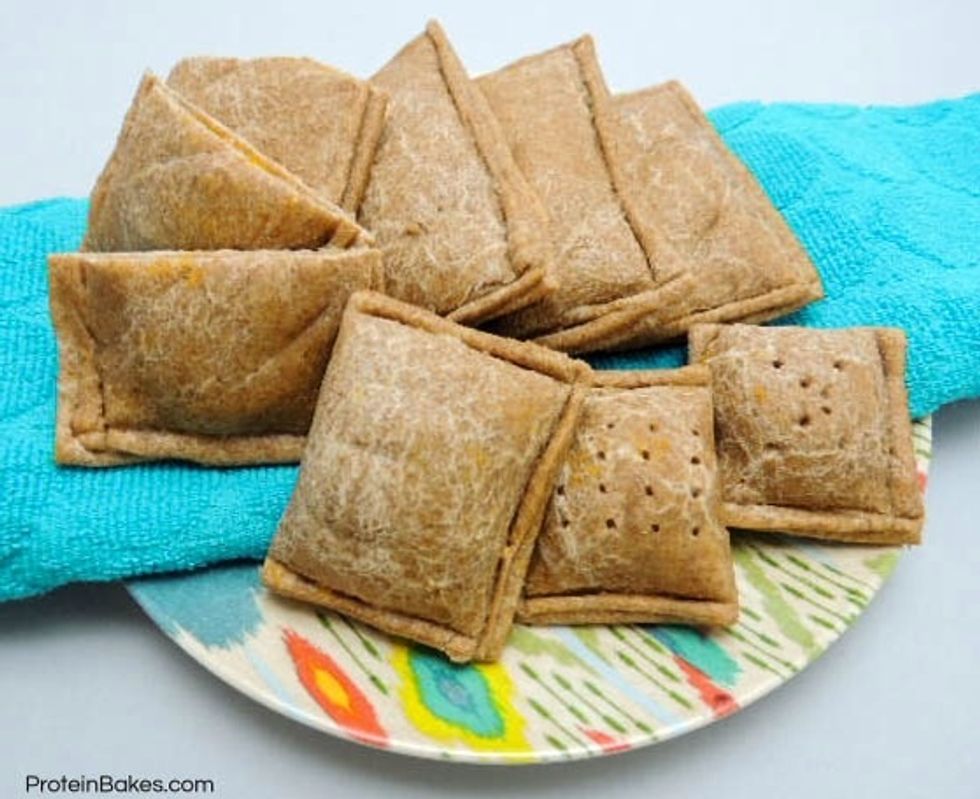 Done :)
1.0c spelt flour (or all purpose)
1/4c vanilla whey powder (or other flavor)
1/3c almond milk (or water)
1.0Tbsp coconut oil (or olive oil)
1/4c pumpkin puree (for filling)
1.0Tbsp vanilla whey powder (for filling)
1.0 gallon size plastic bag
rolling pin
Protein Bakes
Join me at www.ProteinBakes.com to learn how to make your own protein bars, cookies, pancakes, waffles and more using the best ingredients