1.) Collect and gather all ingredients.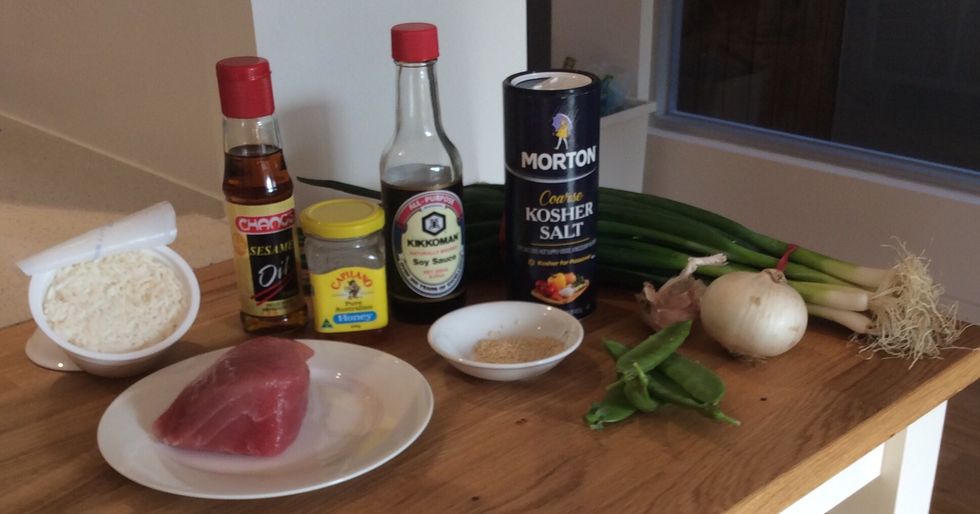 2.) Peel a clove of garlic.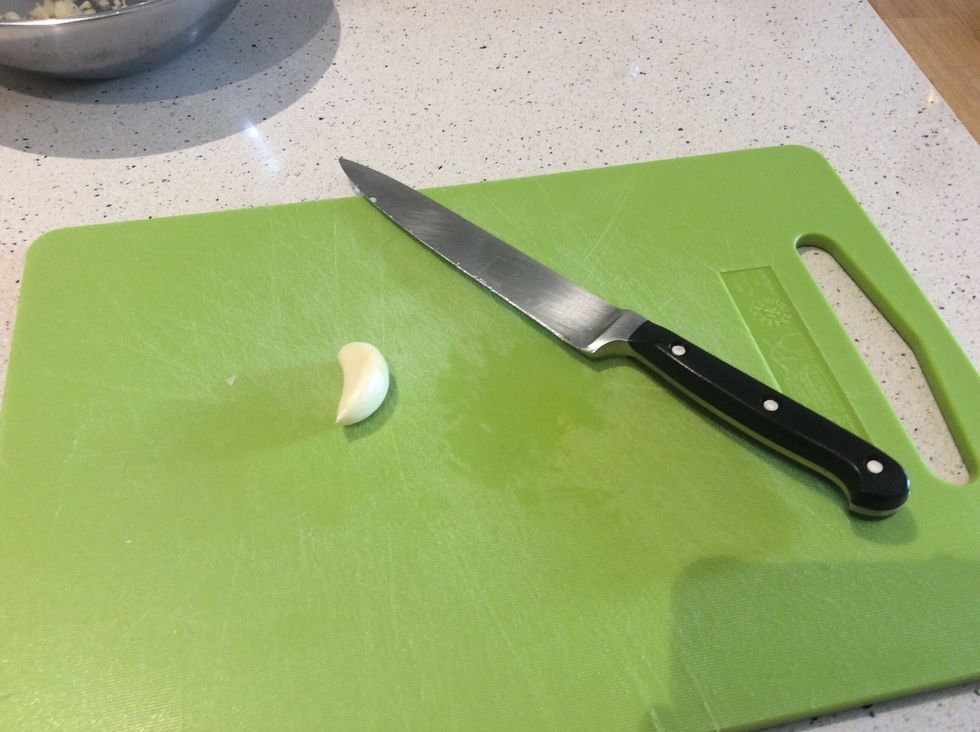 3.) Finely chop garlic and place in a silver bowl.
4.) Prepare spring onion for slicing.
5.) Finely slice spring onion and place in bowl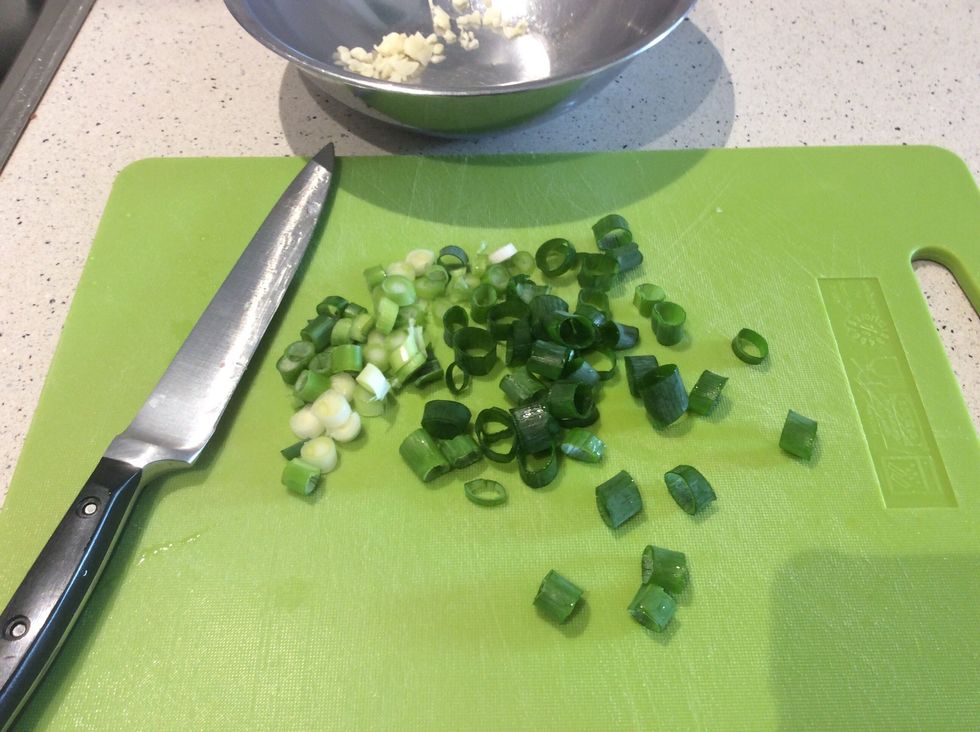 6.) Prepare white onion for dicing.
7.) Finley dice the onion and place in bowl.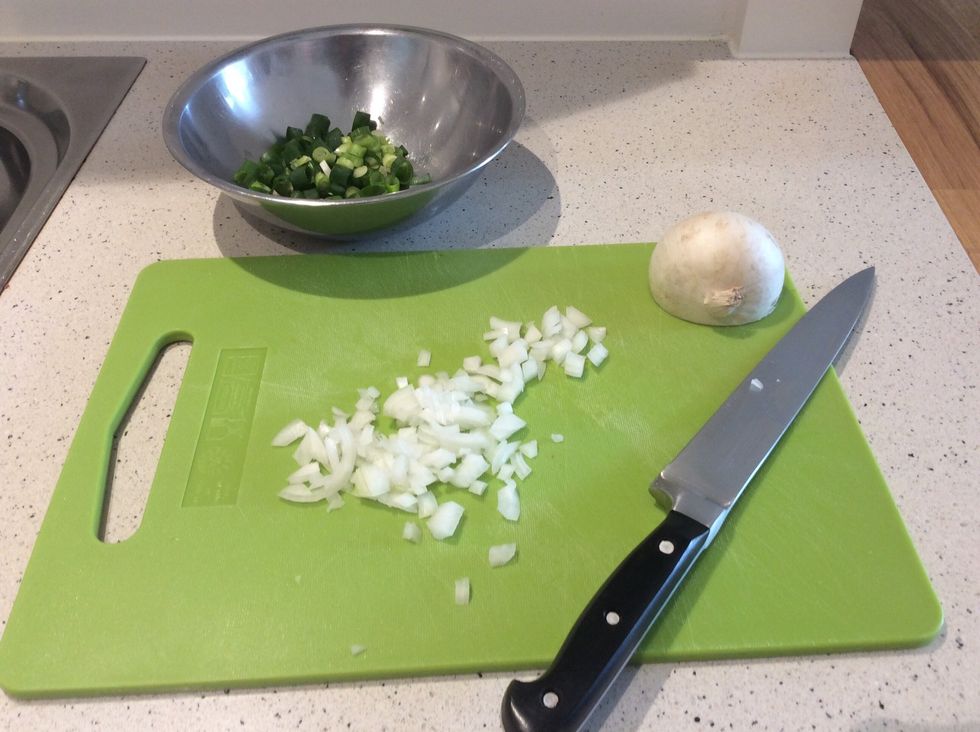 8.) Add one teaspoon of sesame seeds.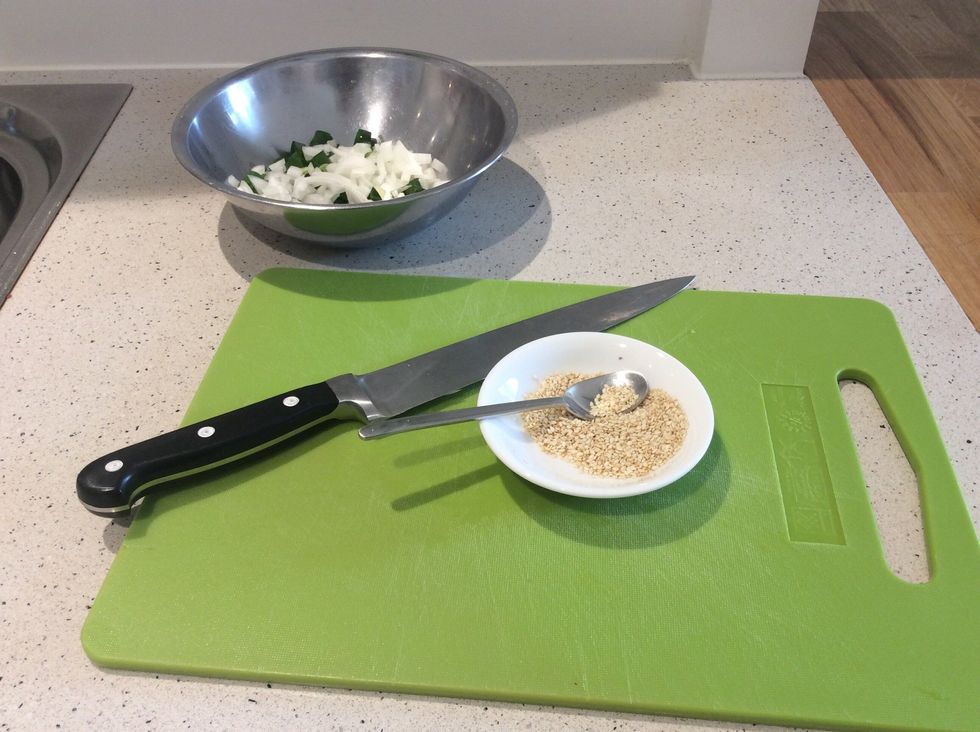 9.) Pour a teaspoon of sesame seeds into the bowl.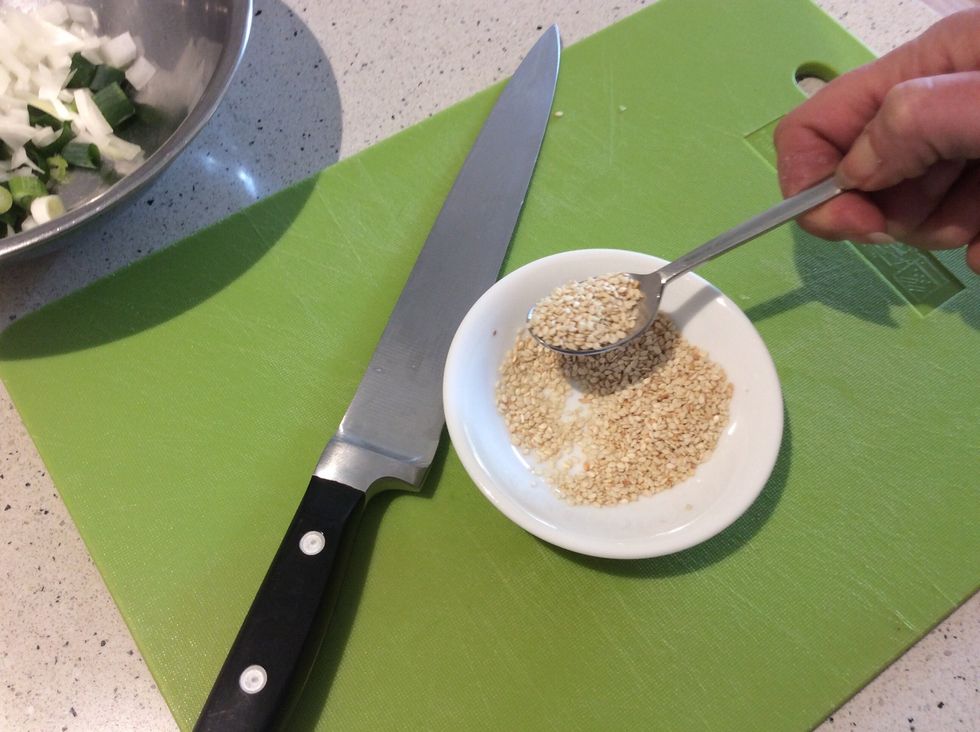 10.) Add one spoon of soy sauce.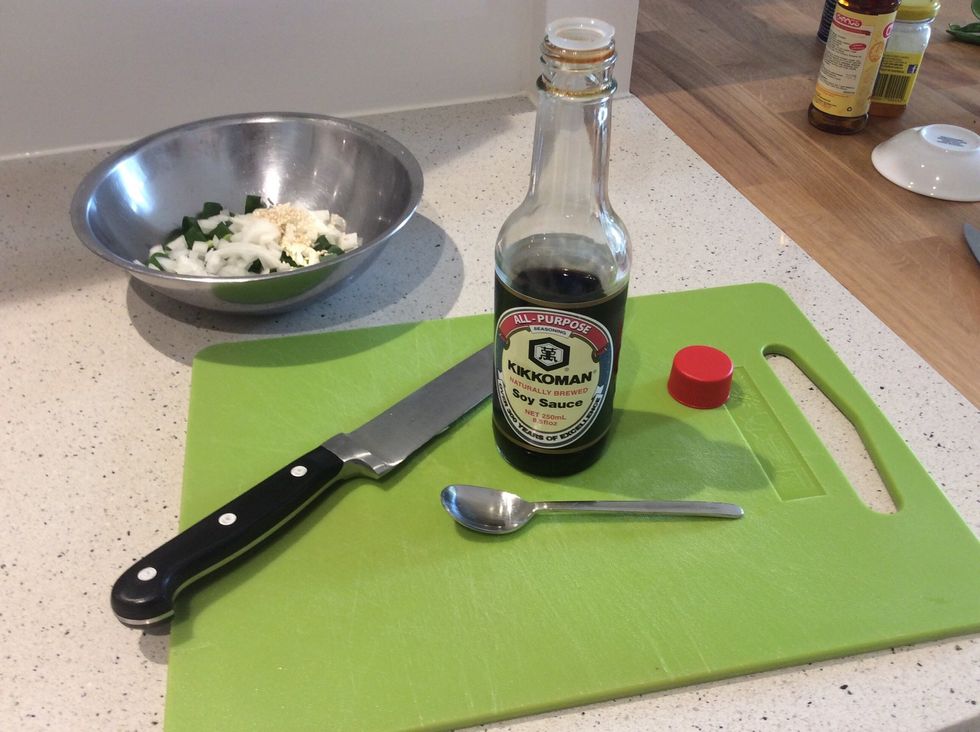 11.) Pour teaspoon of soy sauce into bowl.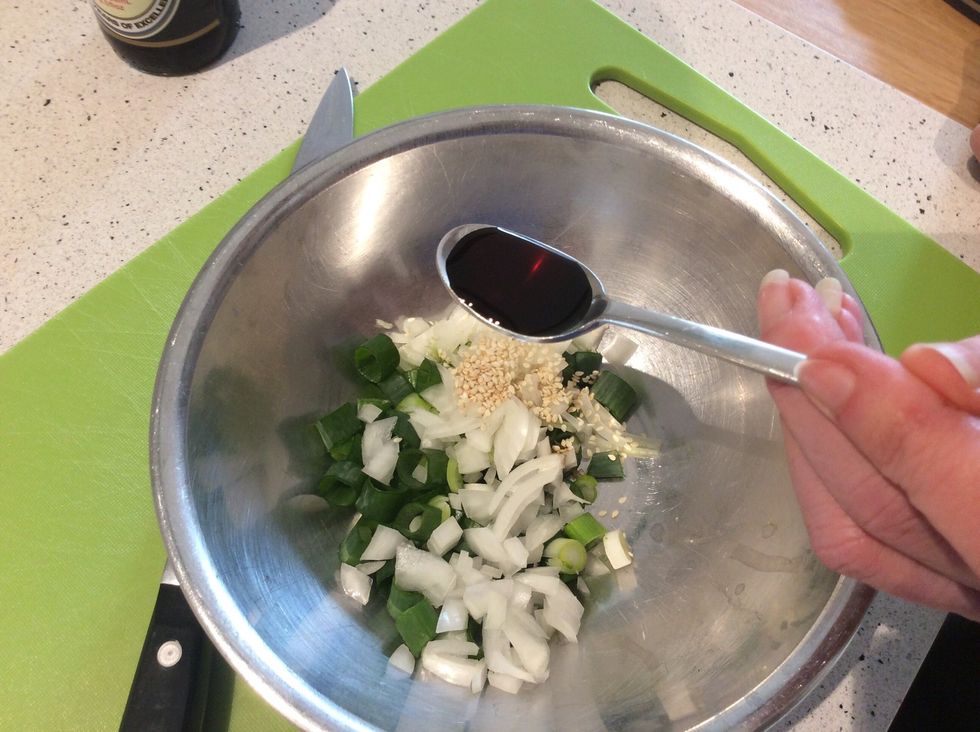 12.) Add one teaspoon of sesame oil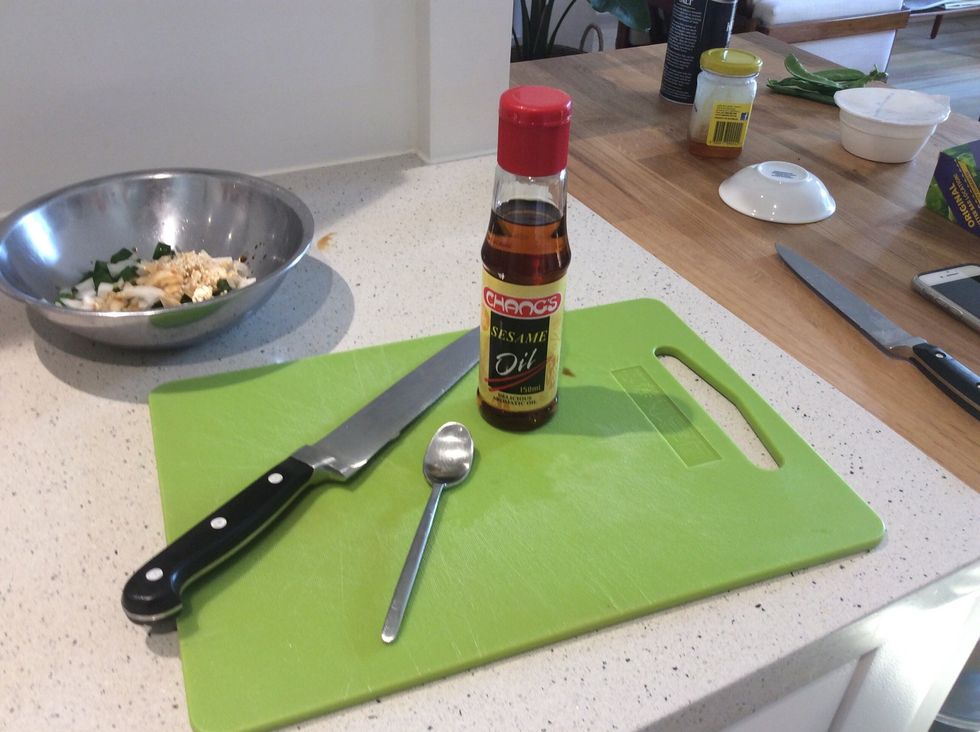 13.) Pour one teaspoon of sesame oil into bowl.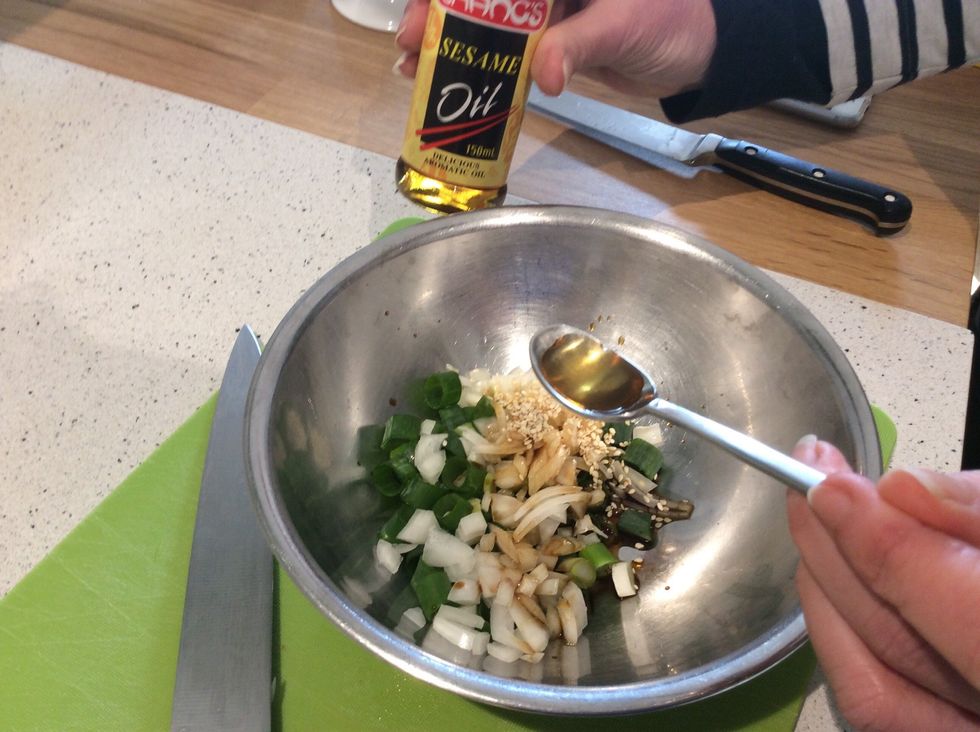 14.) Add one teaspoon of honey.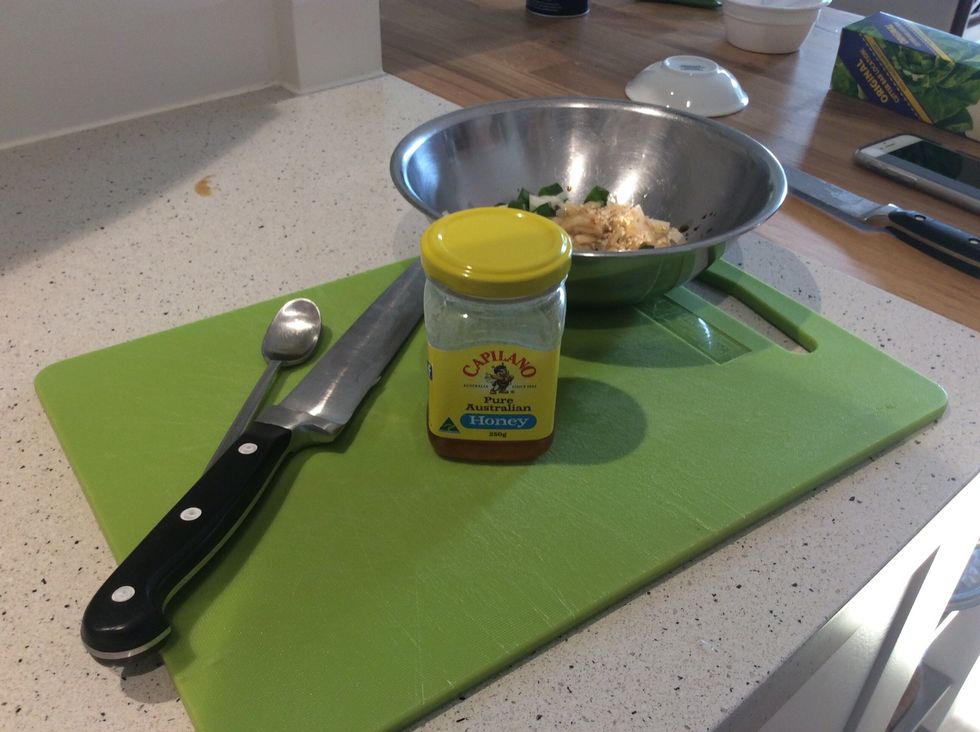 15.) Drizzle the teaspoon of honey into bowl.
16.) Mix until all flavours combine with each other.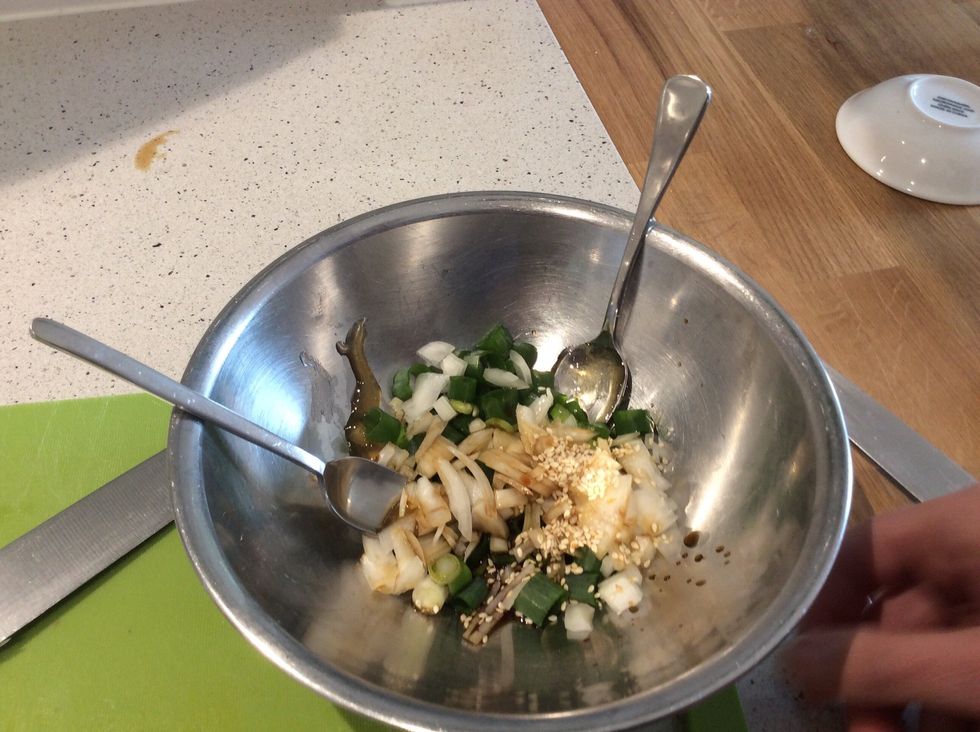 17.) Prepare Kosher salt for shaking.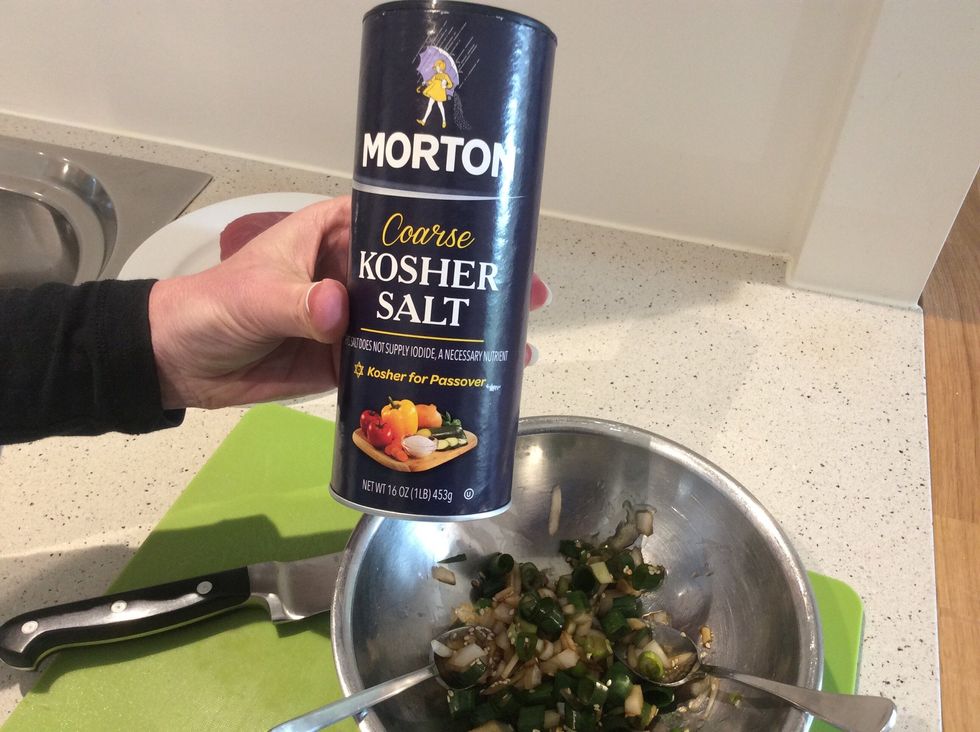 18.) Put a few shakes of Kosher salt over the bowl.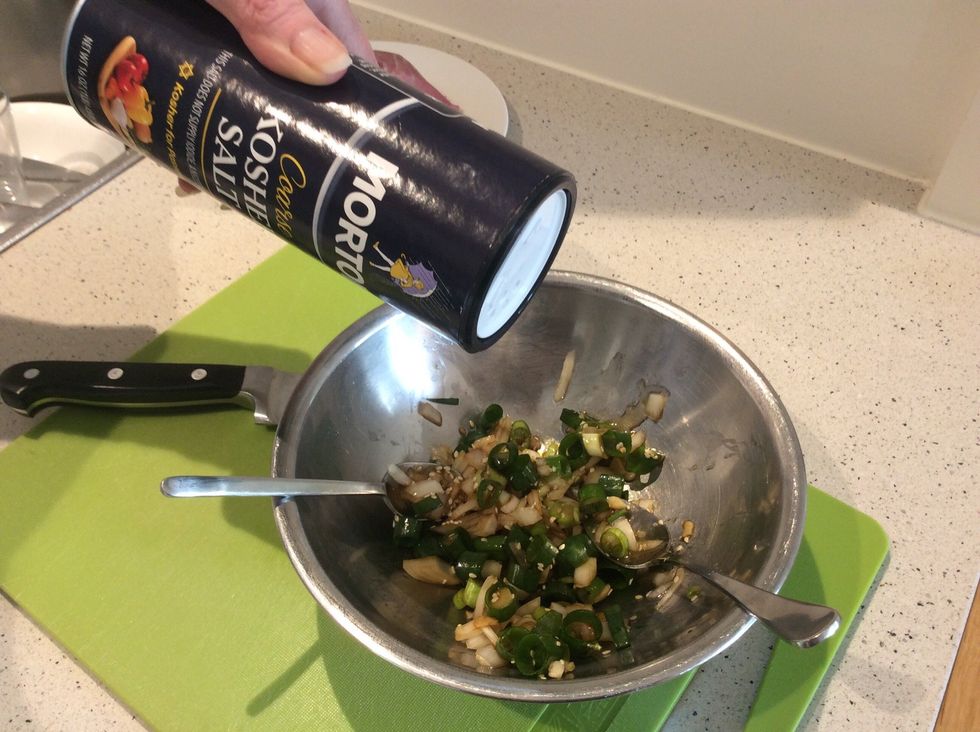 19.) Cut fresh Yellow Fin tuna steak into strips.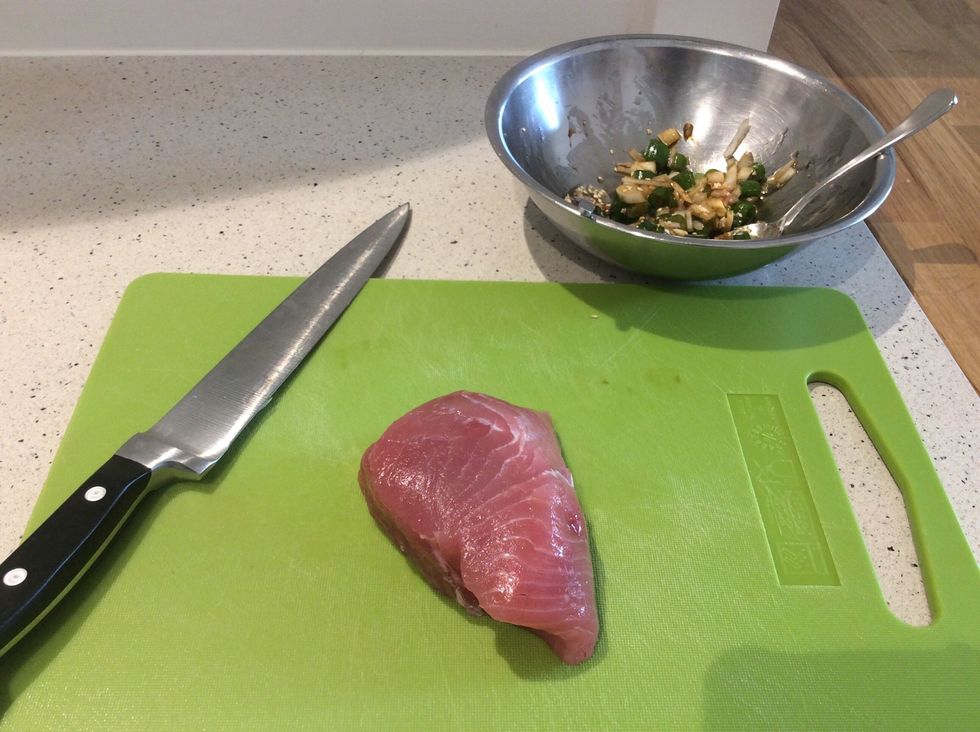 20.) Then cube the Yellow Fin tuna strips.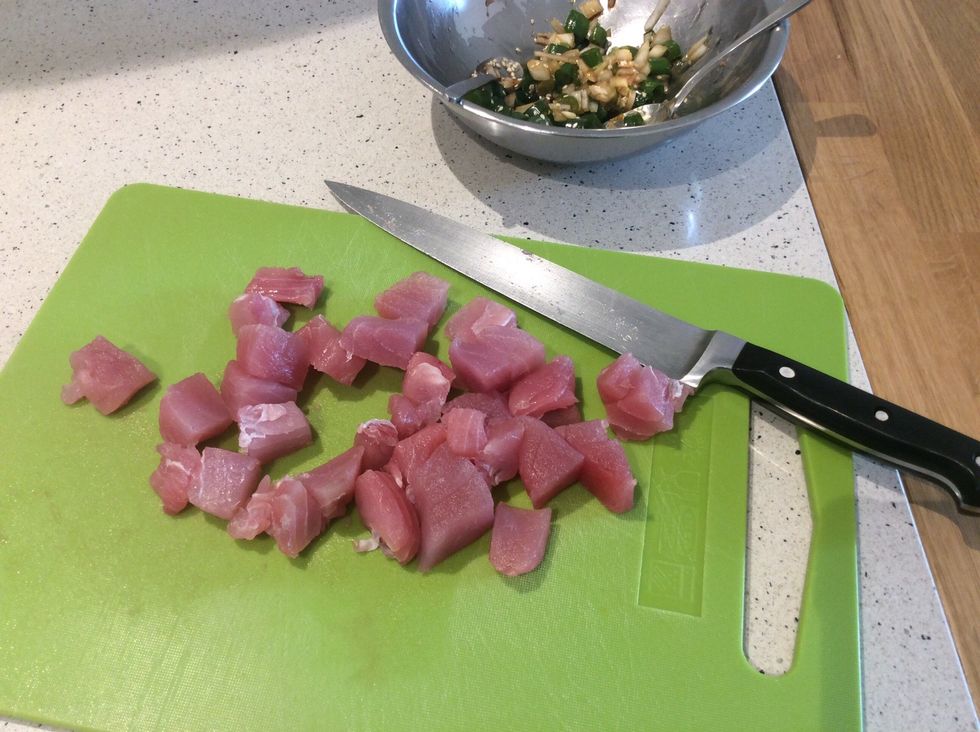 21.) Place Yellow Fin tuna cubes into the bowl.
22.) Mix Yellow Fin tuna cubes with the wet ingredients.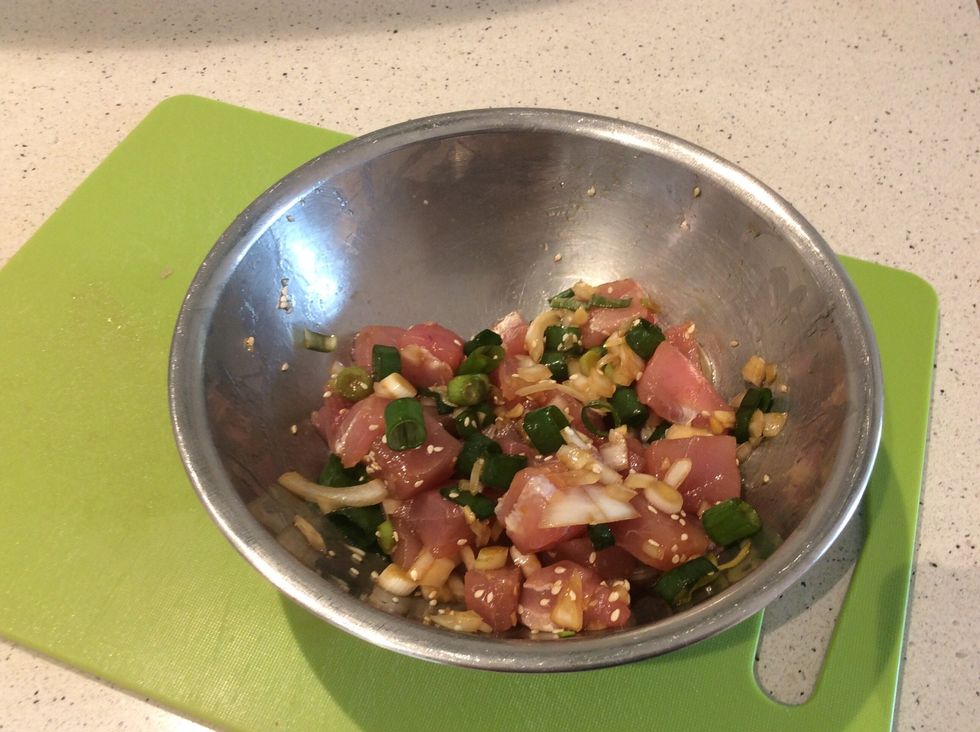 23.) Gather a bunch of fresh snow peas.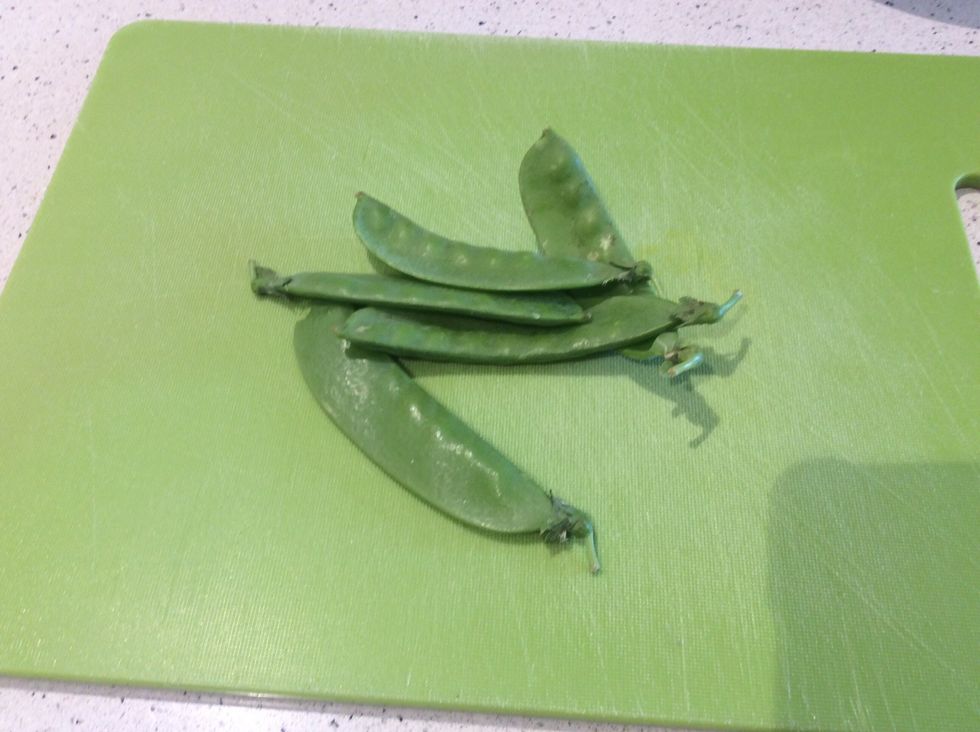 24.) Cut the ends of the snow peas and peel the string.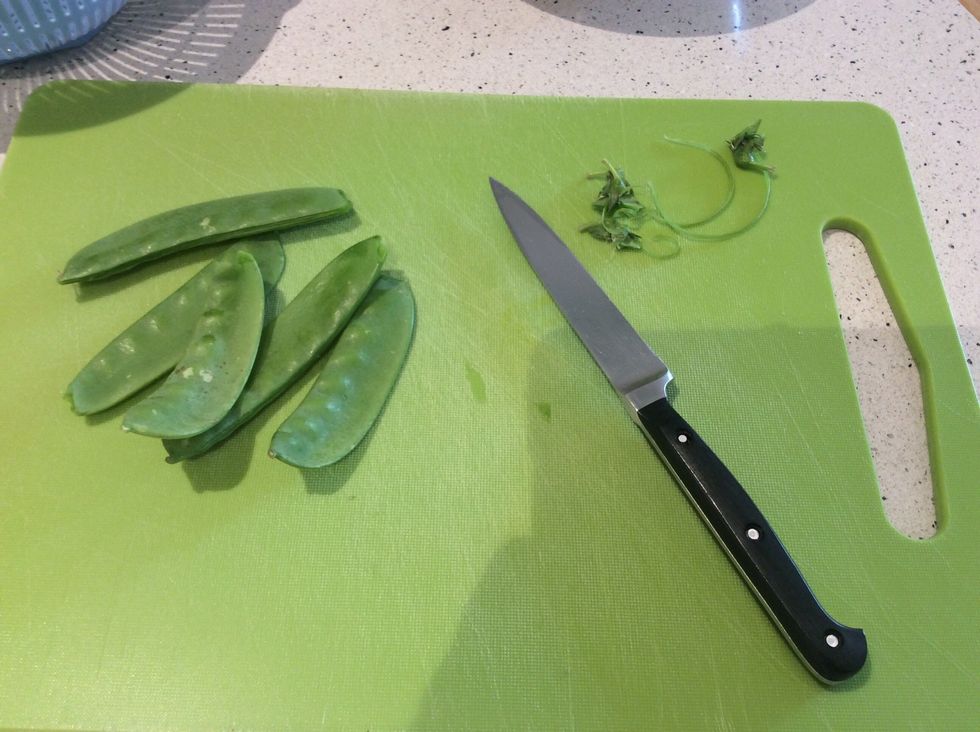 25.) Wash snow peas.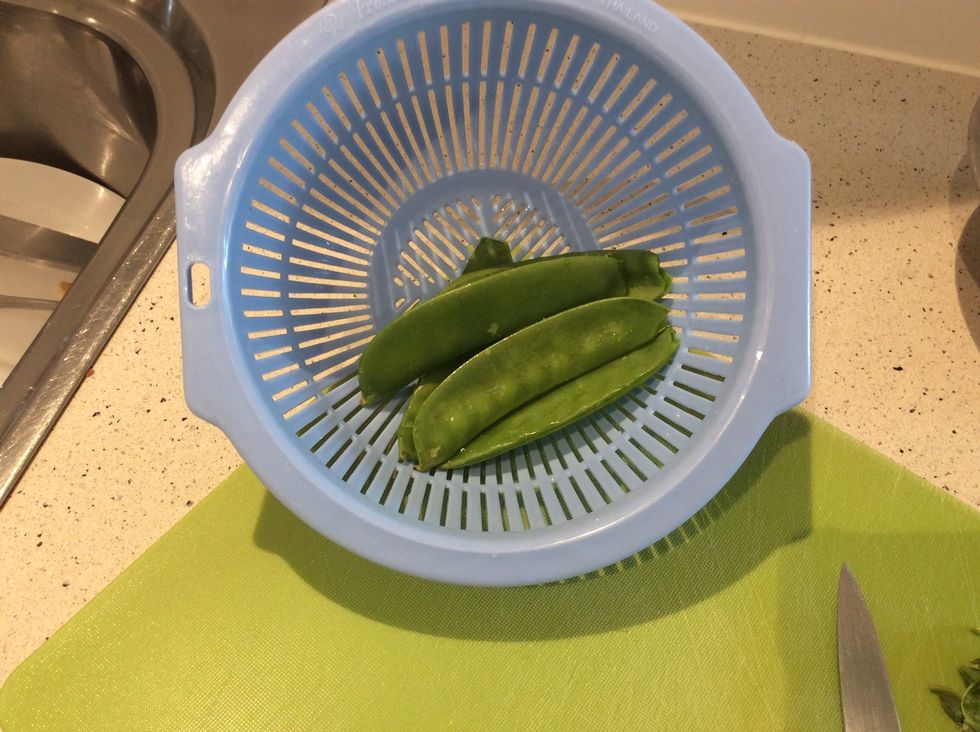 26.) Microwave a cup of Jasmine rice for one minute.
27.) Pour the cup of jasmine rice into a fresh bowl.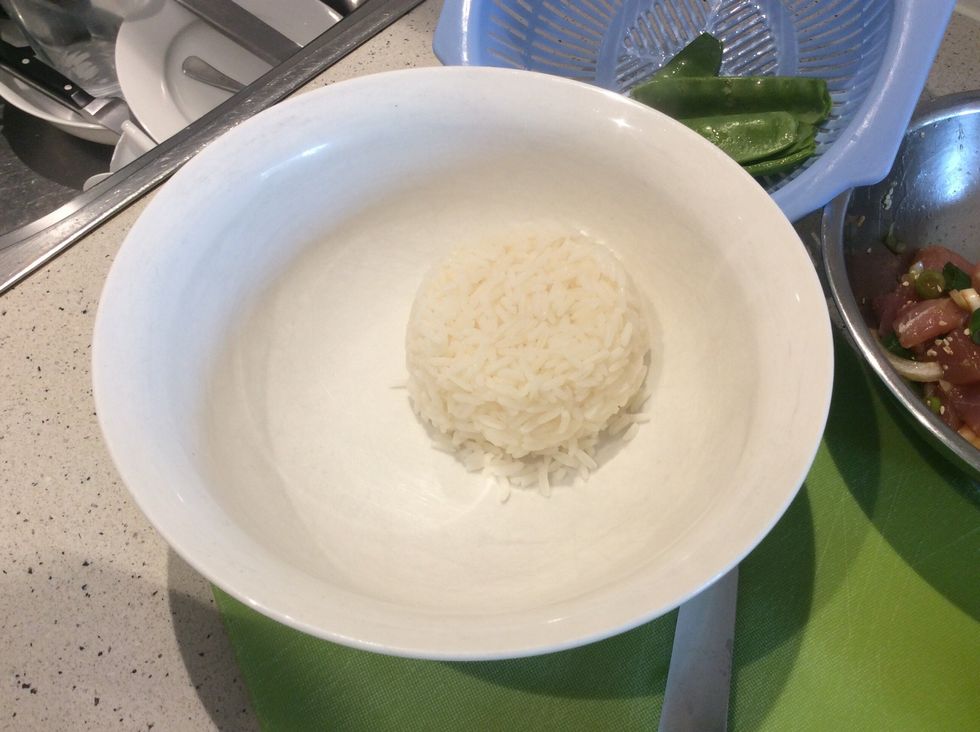 28.) Gather all ingredients, in preparation to plate up.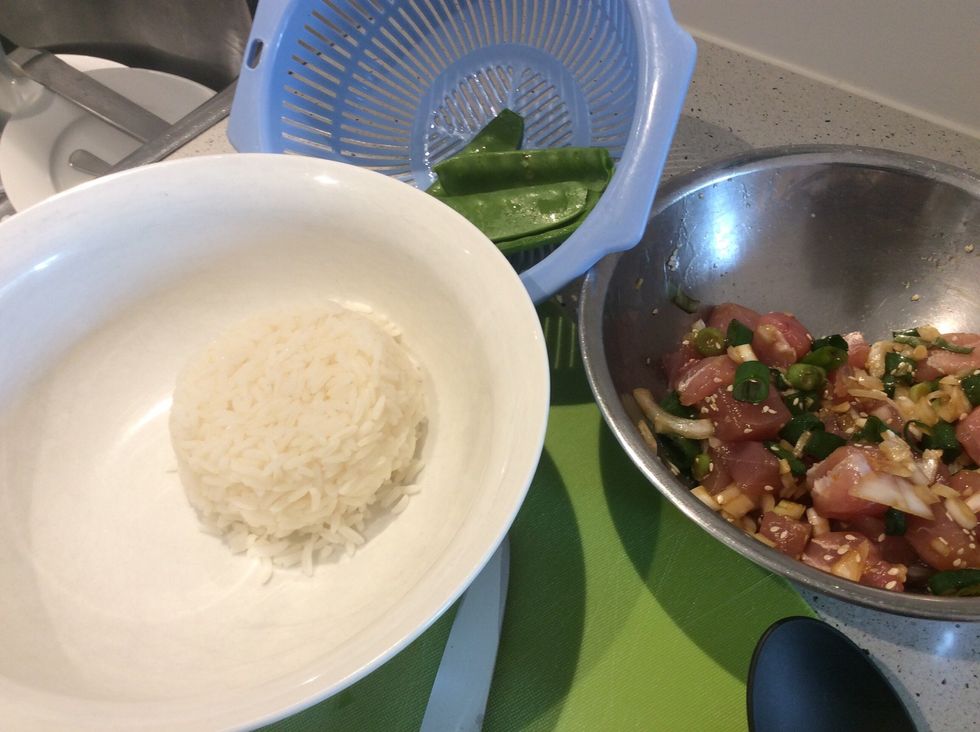 29.) Add two spoons full of Poke Mix into bowl with jasmine rice.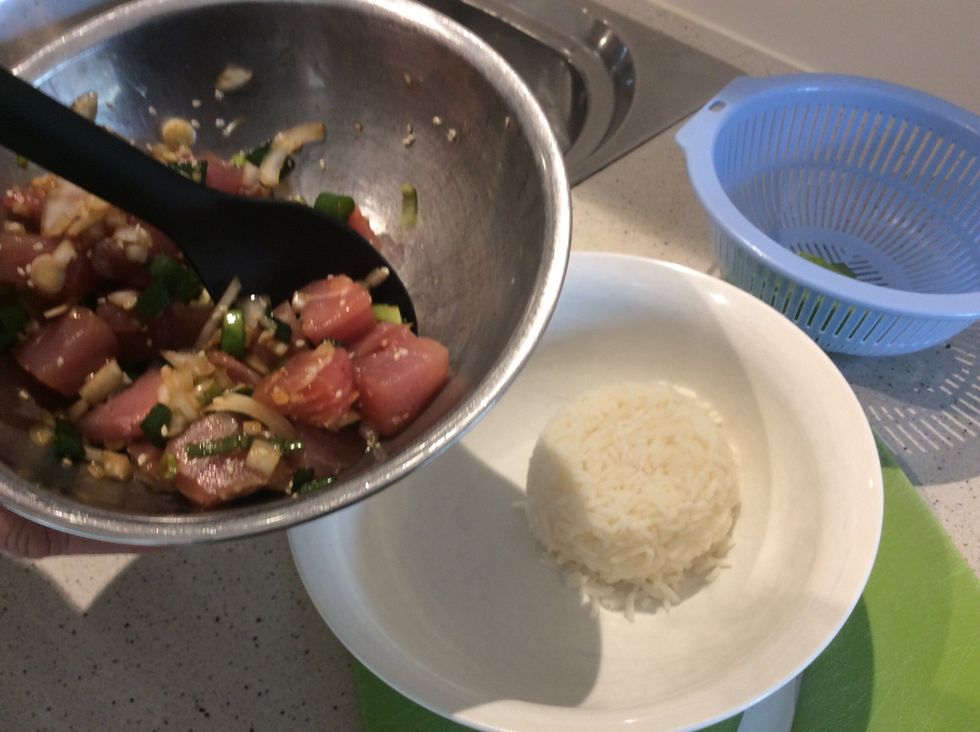 30.) Add fresh snow peas to the mix and Bon appetite!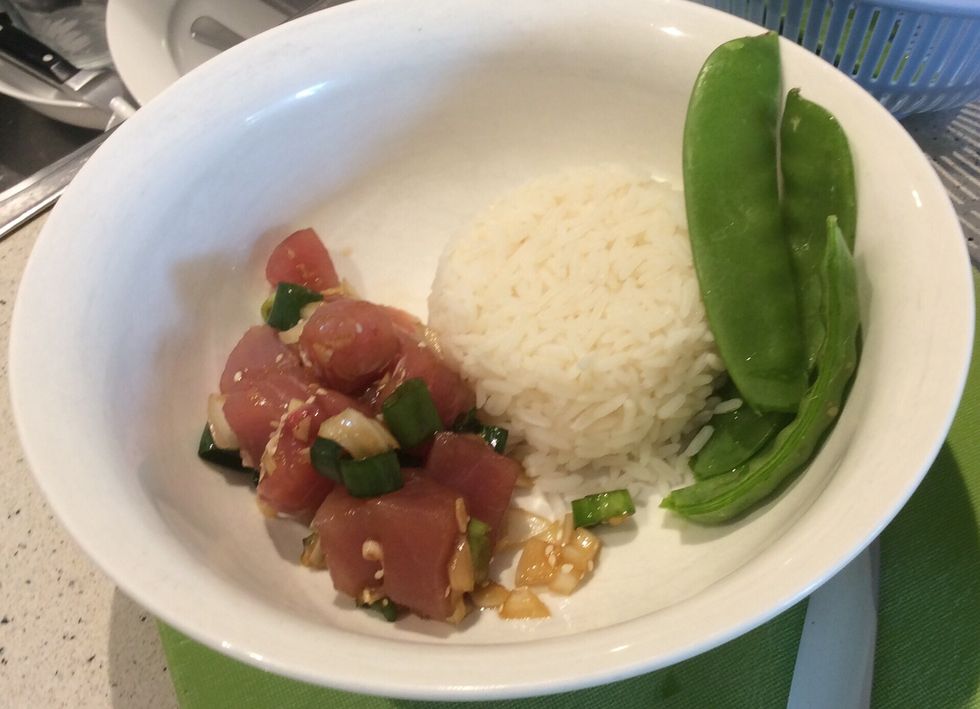 The creator of this guide has not included ingredients