Make Healthy Pizza With Norwegian "Spelt-Lompe"
46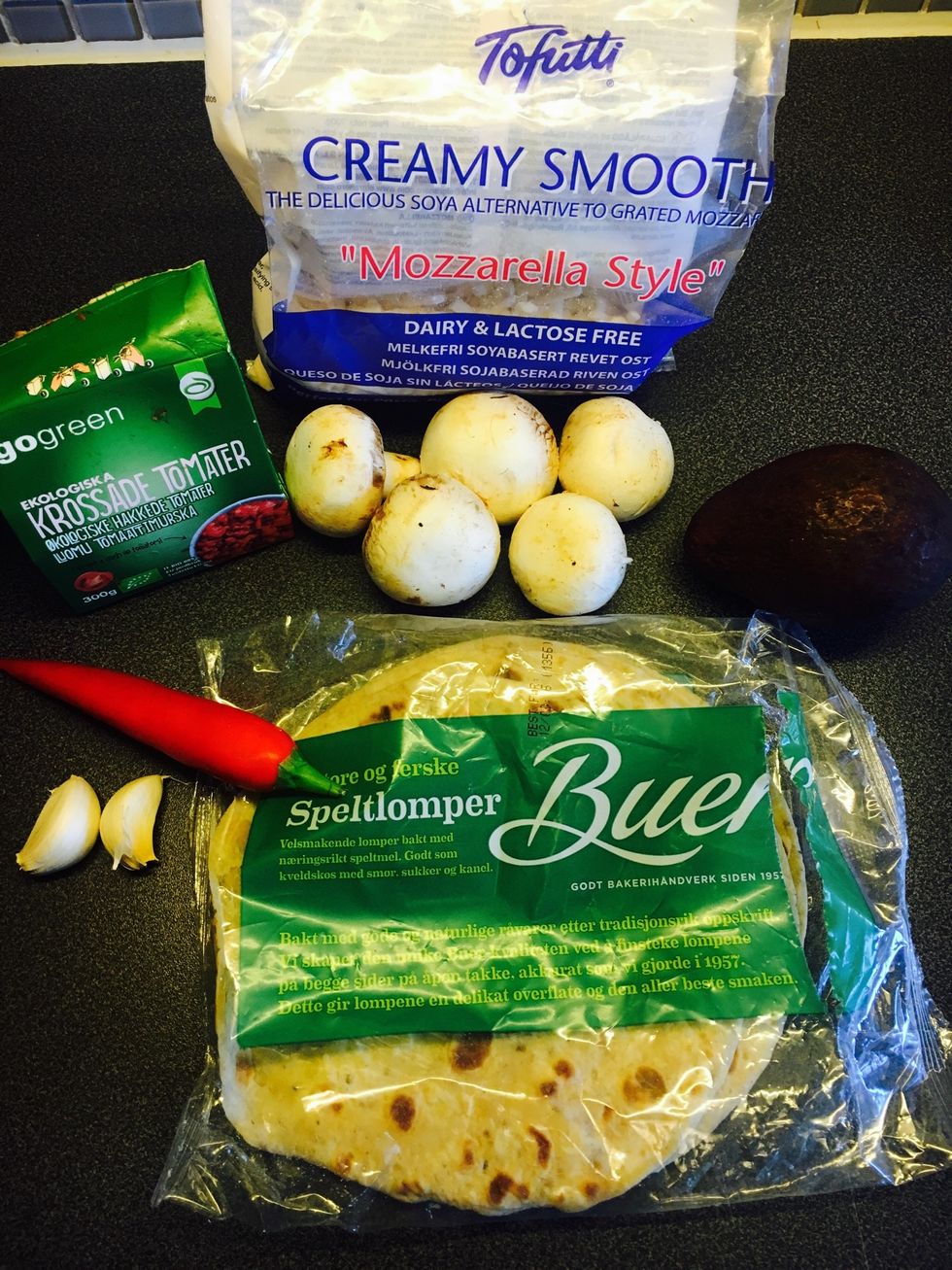 Ingredients: 2xspelt lompe/spelt wrap, red chili, garlic cloves, tofu cheese, avocado, mushrooms, chopped tomatoes/tomato sauce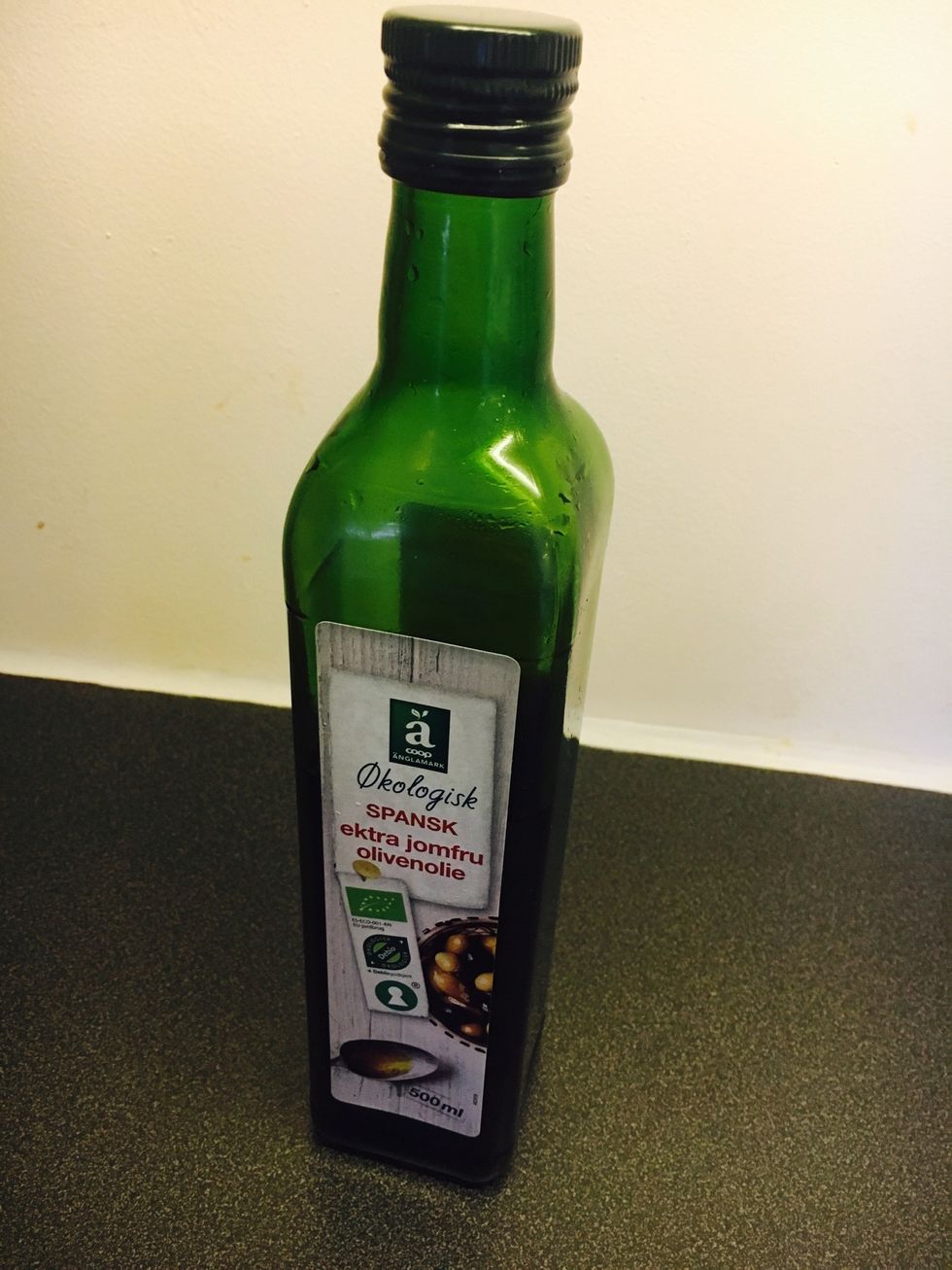 Ingredients cont.: olive oil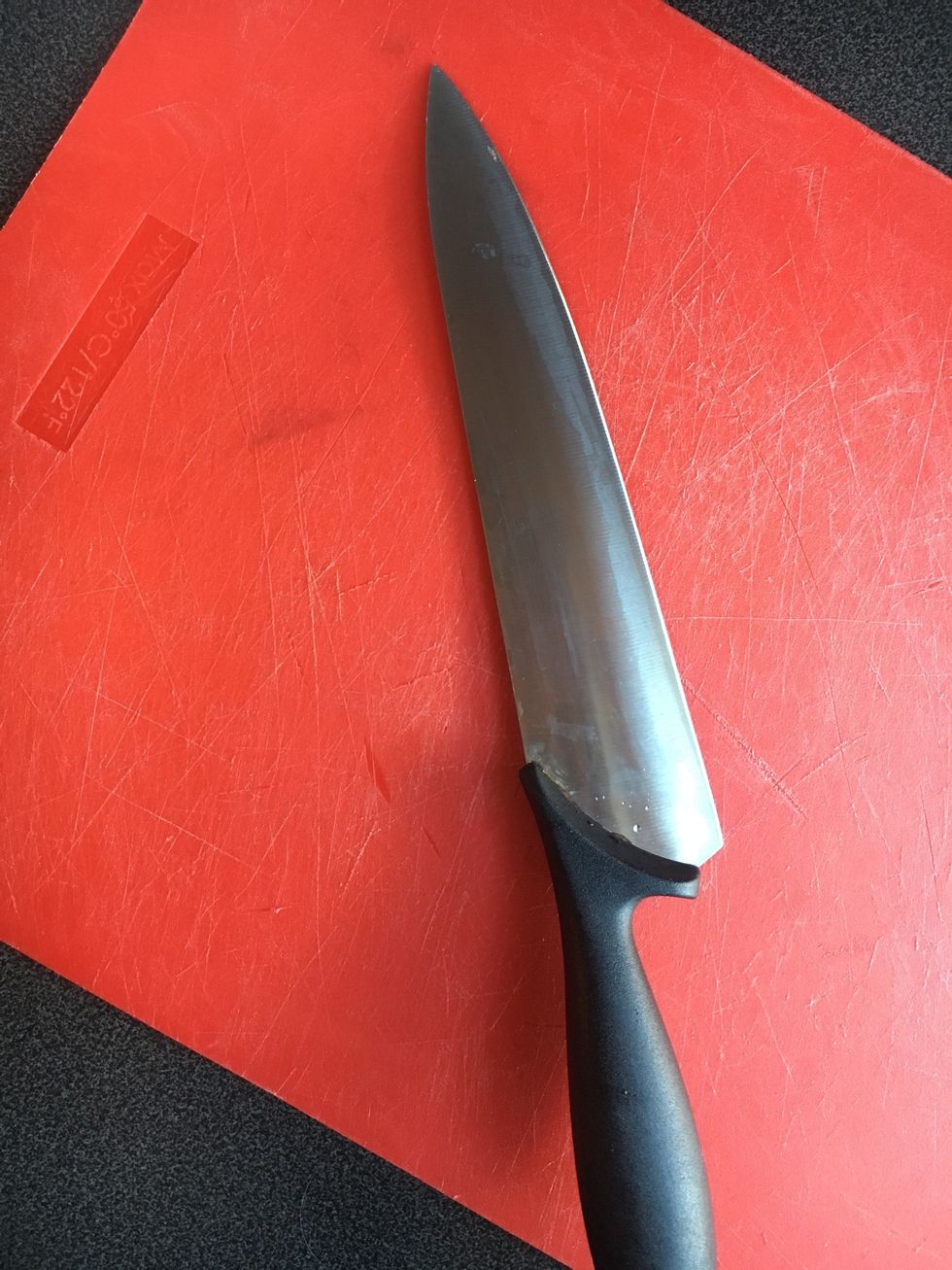 Tools: knife, chopping board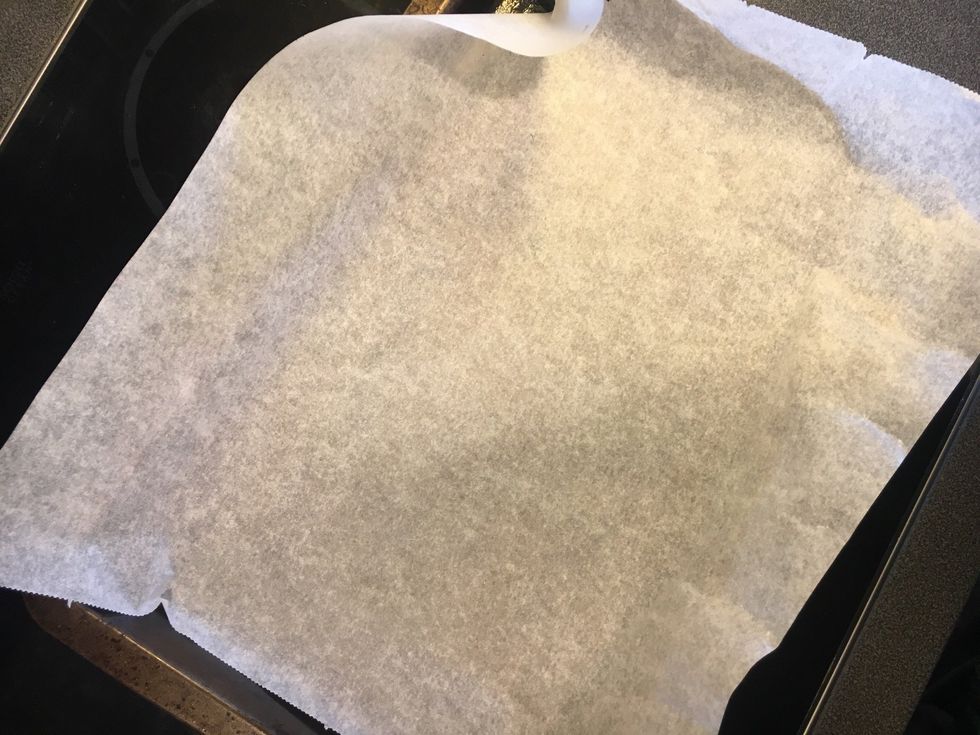 Tools cont.: baking tray & baking paper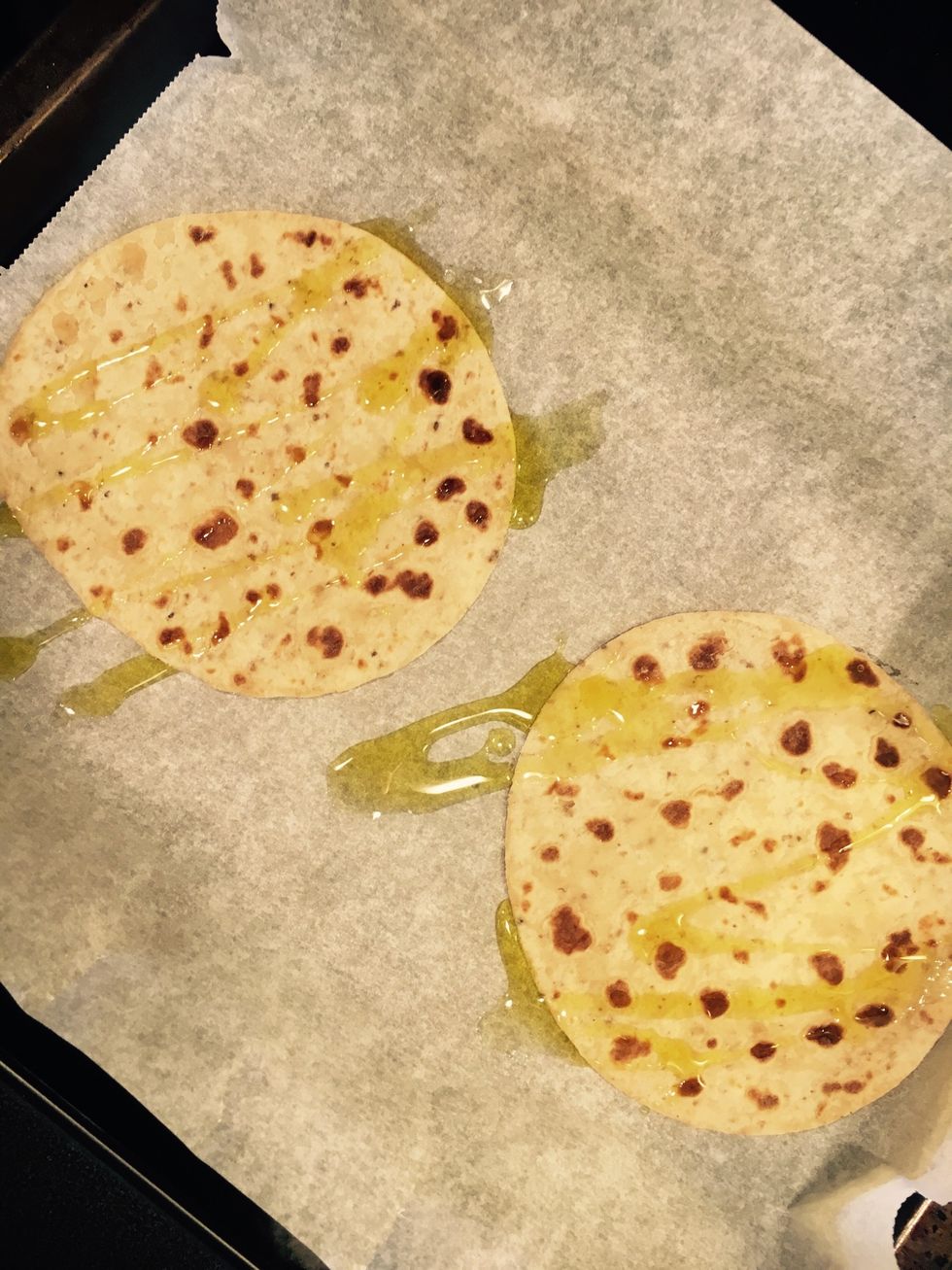 Heat the lompe/wraps for 2-3 mins on 225 degrees celcius without topping. With a drizzle of olive oil.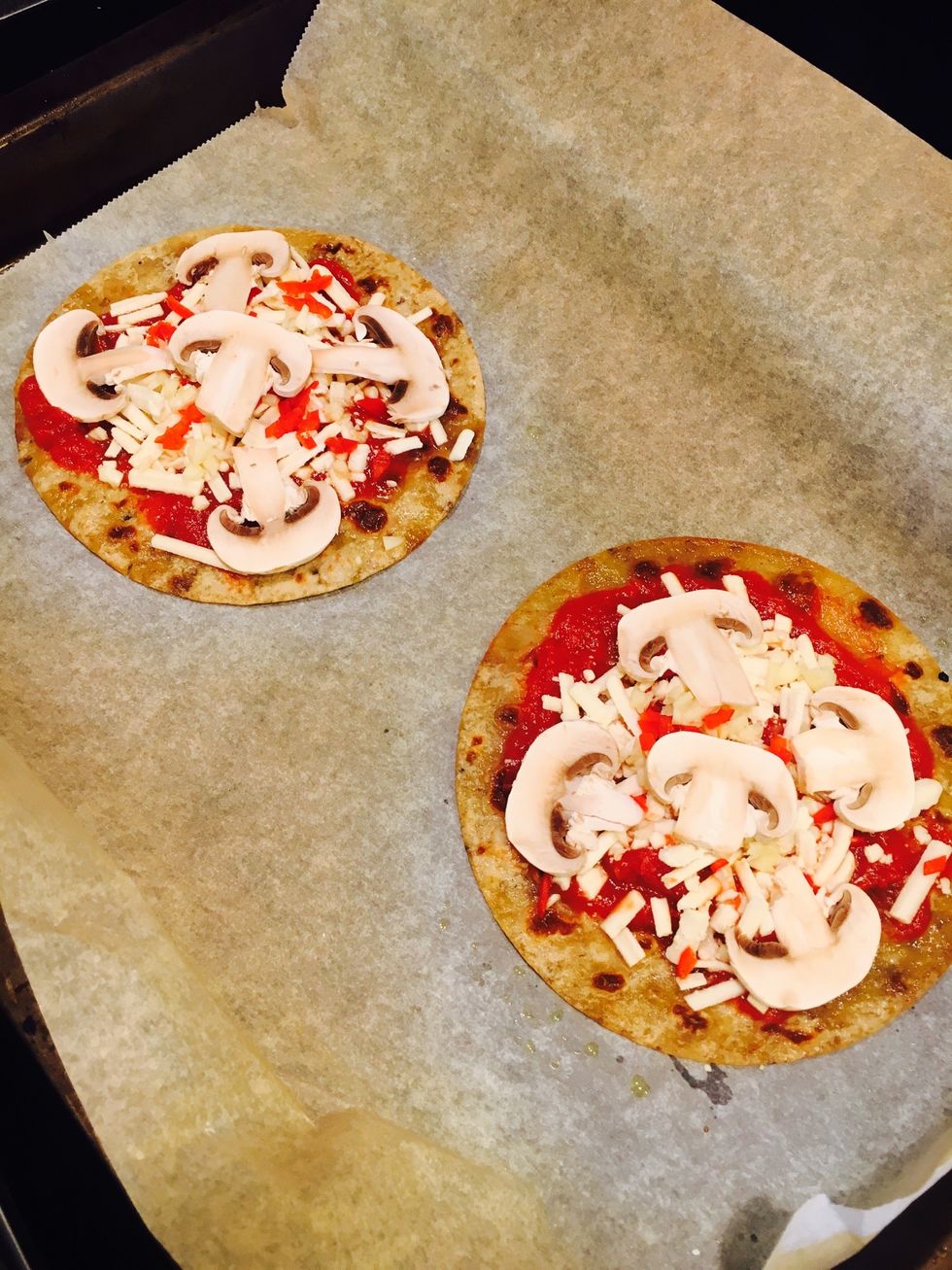 Take them out when they are crispy + have lightly browned. Add the toppings. Heat for another 5 mins until golden.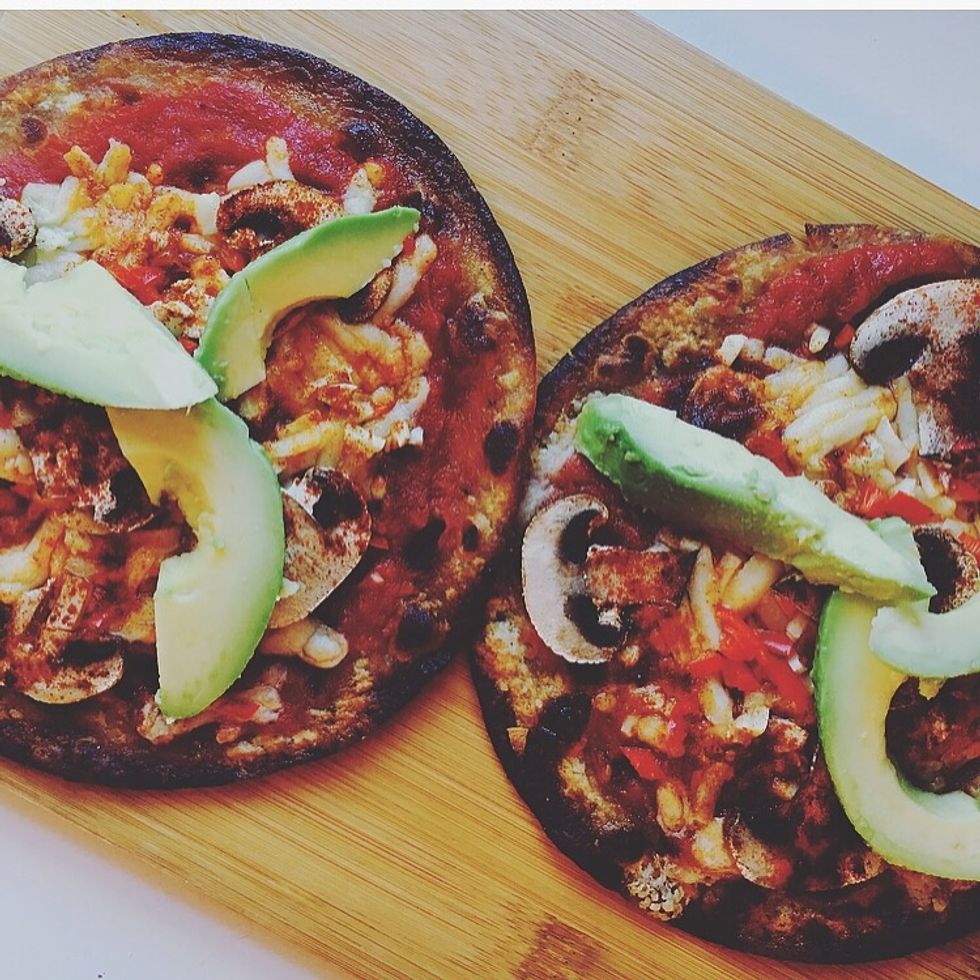 Enjoy 😋🍴
Topping idea 2: Pan fried purple cabbage with homemade taco seasoning, tofu cheese, tomato sauce and guacamole
2.0 Spelt lompe/spelt wraps
2.0 Garlic cloves
4.0 Mushrooms (small, or 1-2 big)
1/2 Red chili
6.0Tbsp Tomato sauce/chopped tomatoes
Olive oil
Choice of spices
(I used oregano & smoked paprika)
Avocado for garnish
Beate Olav
24 from Norway?? Love making healthy food and getting inspired by clean living?? \n?Iherb discount code: NMW964\nContact: olav.beate@gmail.com\n\n\n