Make Healthy Pizza With Cauliflower Base
31
Pre-heat the oven to 210°C/ 420°F / Gas mark 7 and line a baking tray with baking paper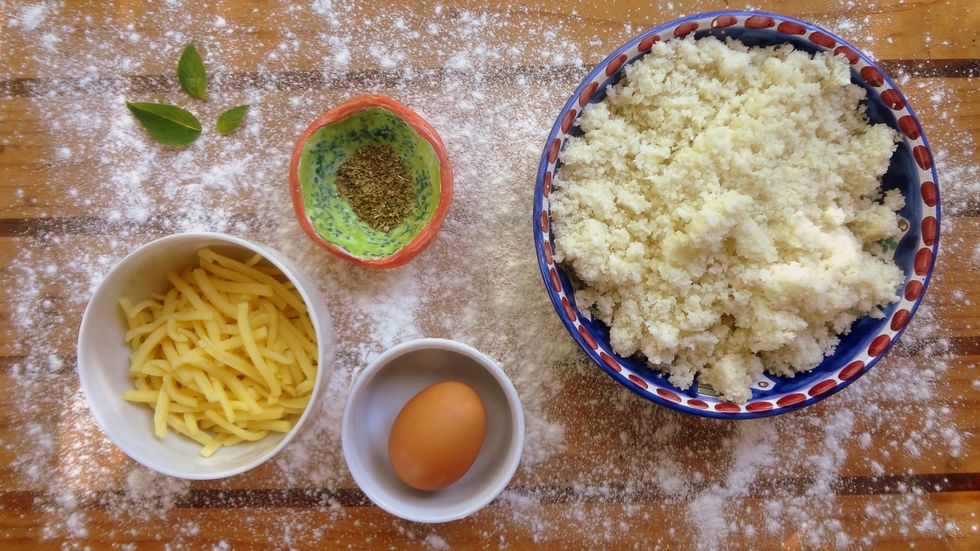 Coarsely chop the cauliflower. Place in a food processor and blend until it's the texture of fine rice (don't over blend, it will turn into purée). If using frozen cauliflower squeeze out excess water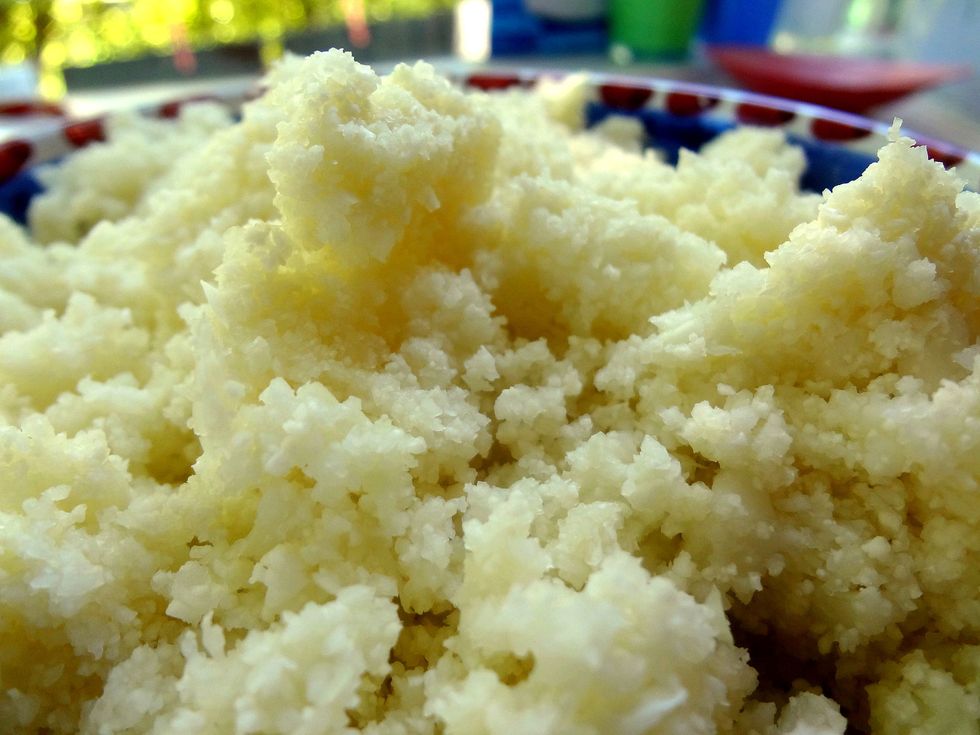 Microwave the cauliflower crumbs for 5 to 6 minutes, or until soft. You can also boil or steam the cauliflower, but excess water will need to be squeezed out.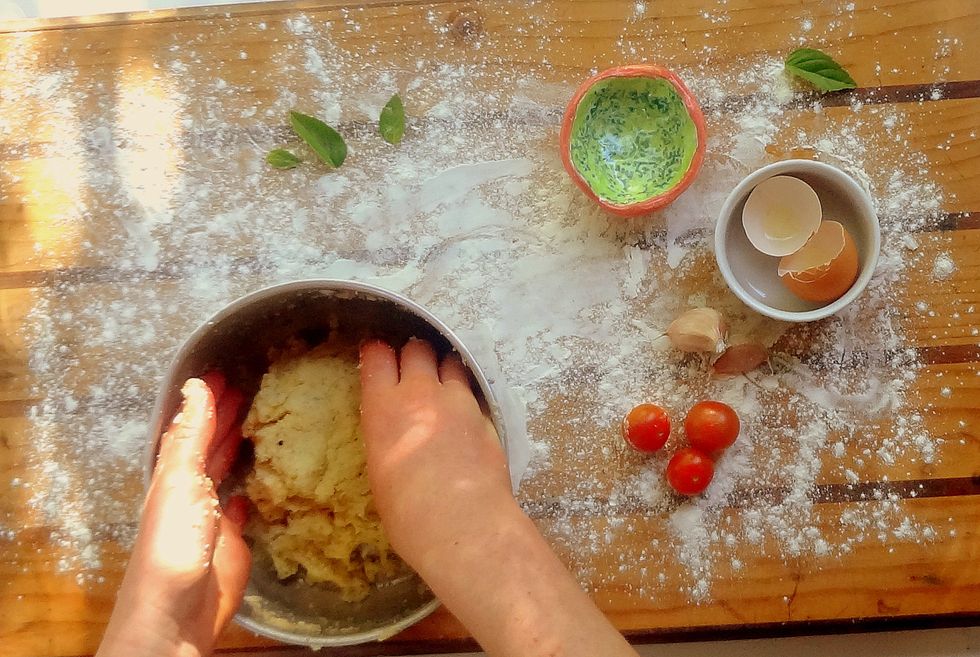 Place the cauliflower crumbs in a large mixing bowl. Add the egg, mozzarella, oregano, garlic, salt and pepper (and parmesan and chilli if desired). Mix well. The dough should feel loose and sticky.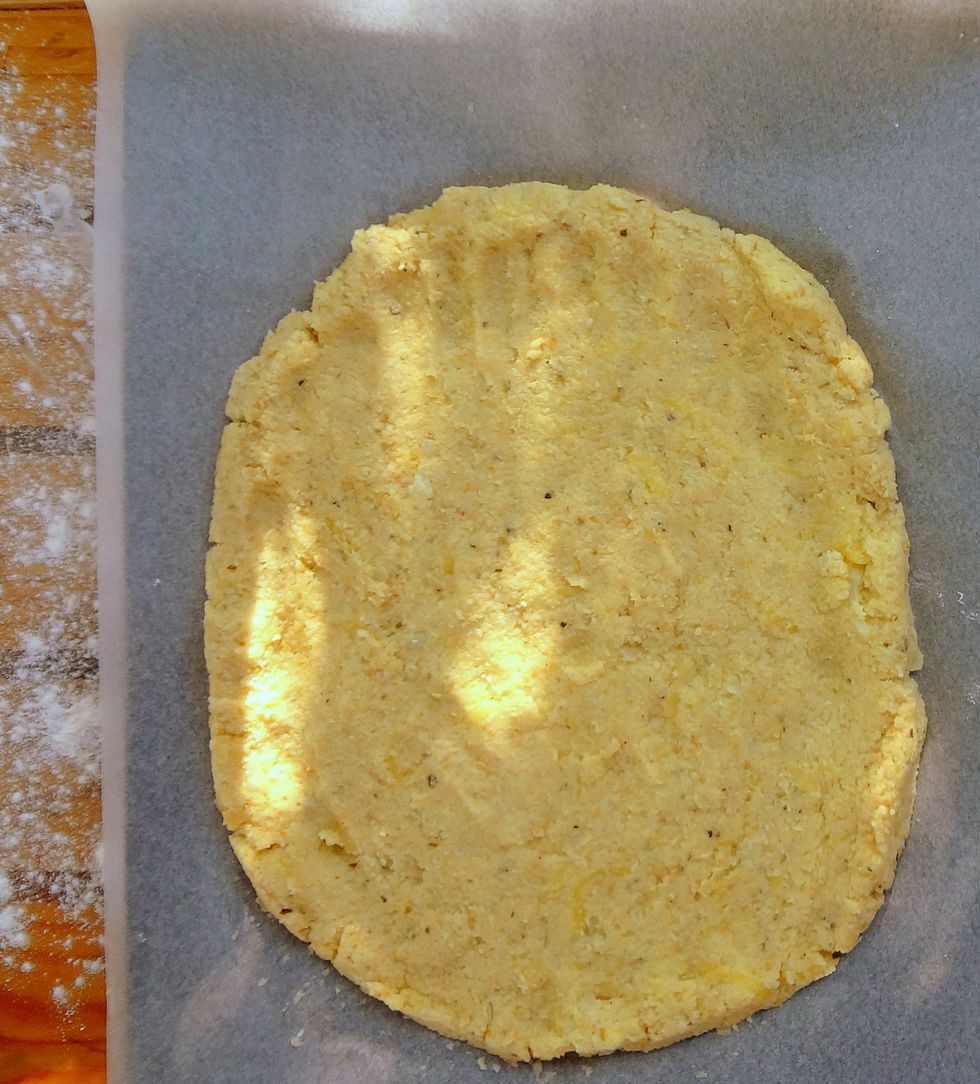 Transfer dough onto the prepared tray, flattening and shaping it with your hands, until the base is about 1.5 cm (1/2'') thick. Make the edges slightly higher.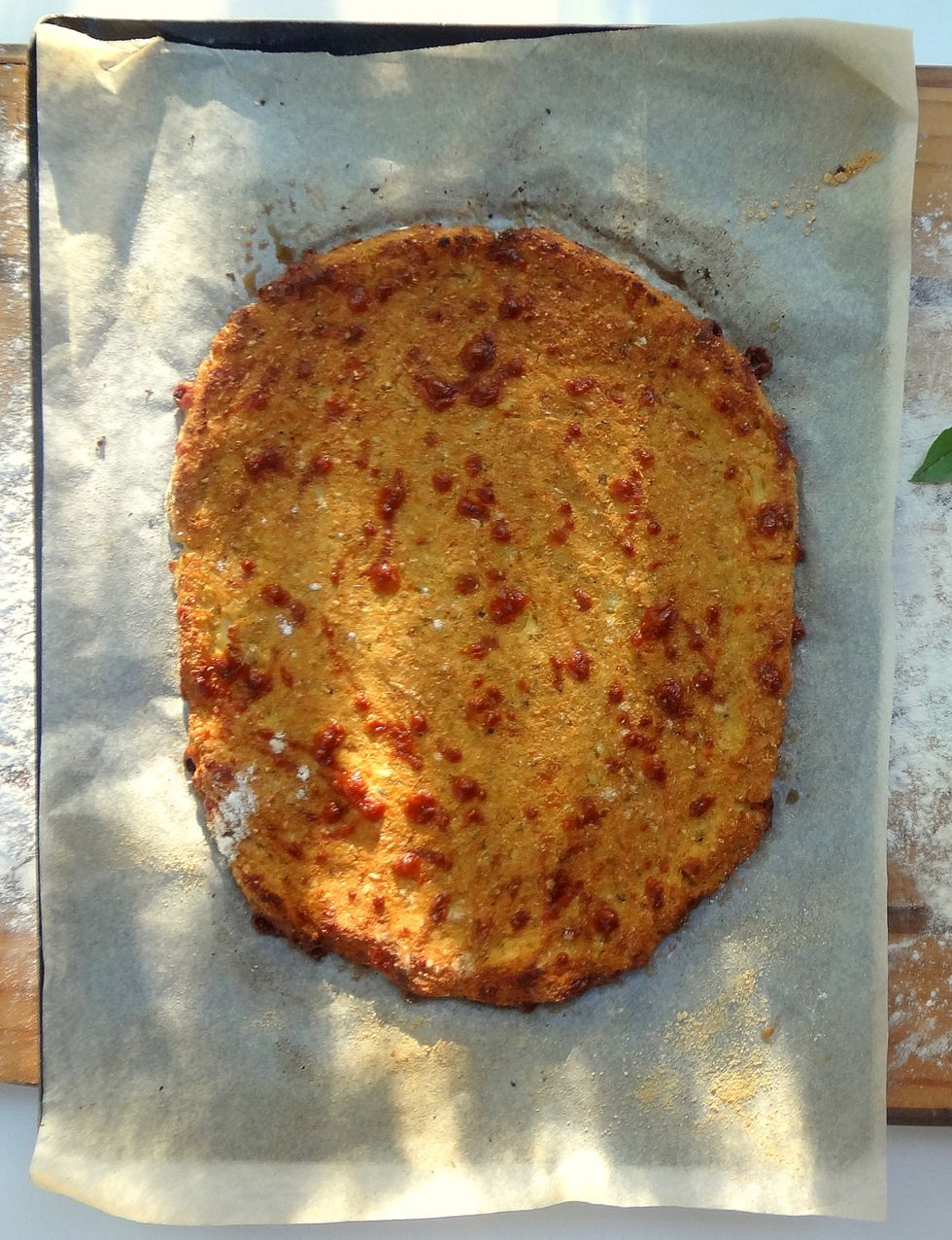 Bake for 15 - 20 minutes, or until golden brown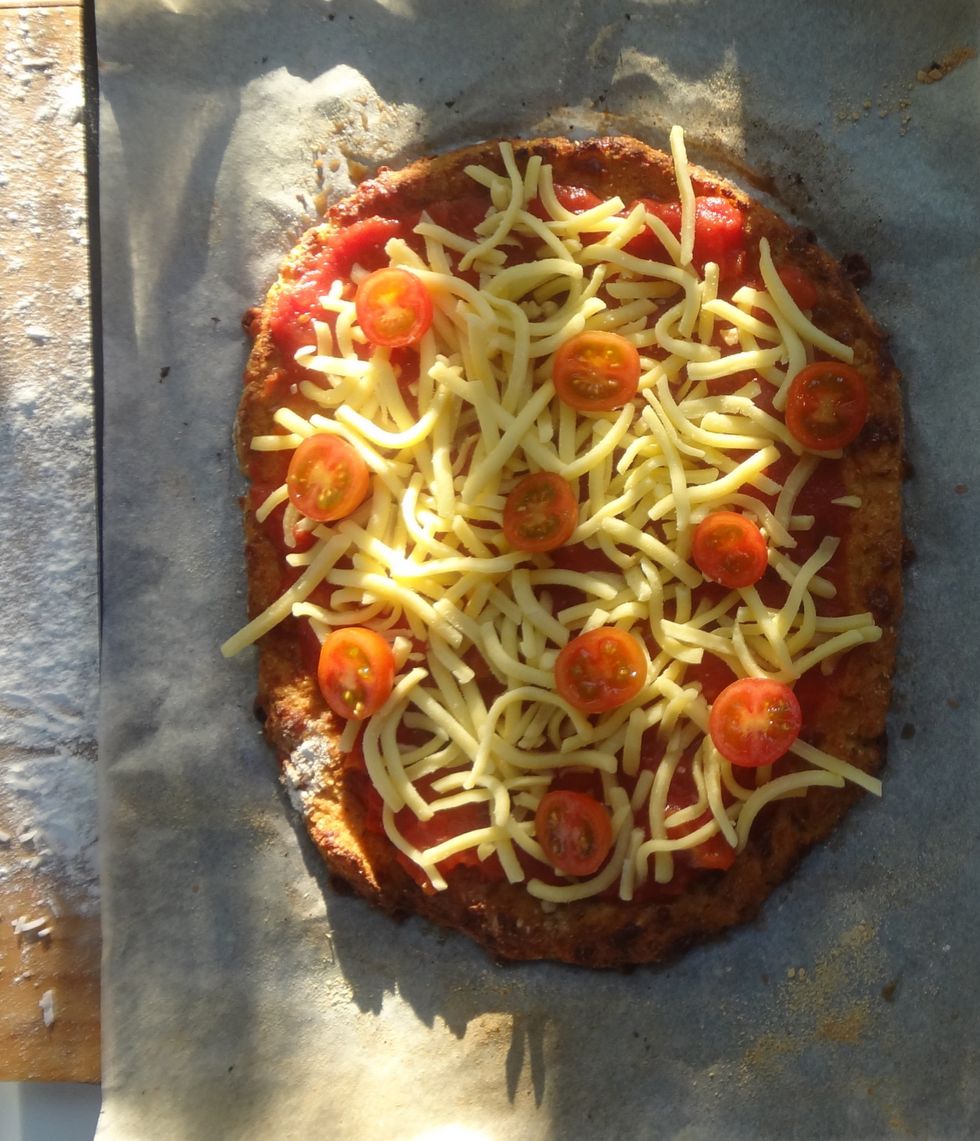 Spread base with tomato paste and top with mozzarella, sliced tomatoes and season with salt and pepper.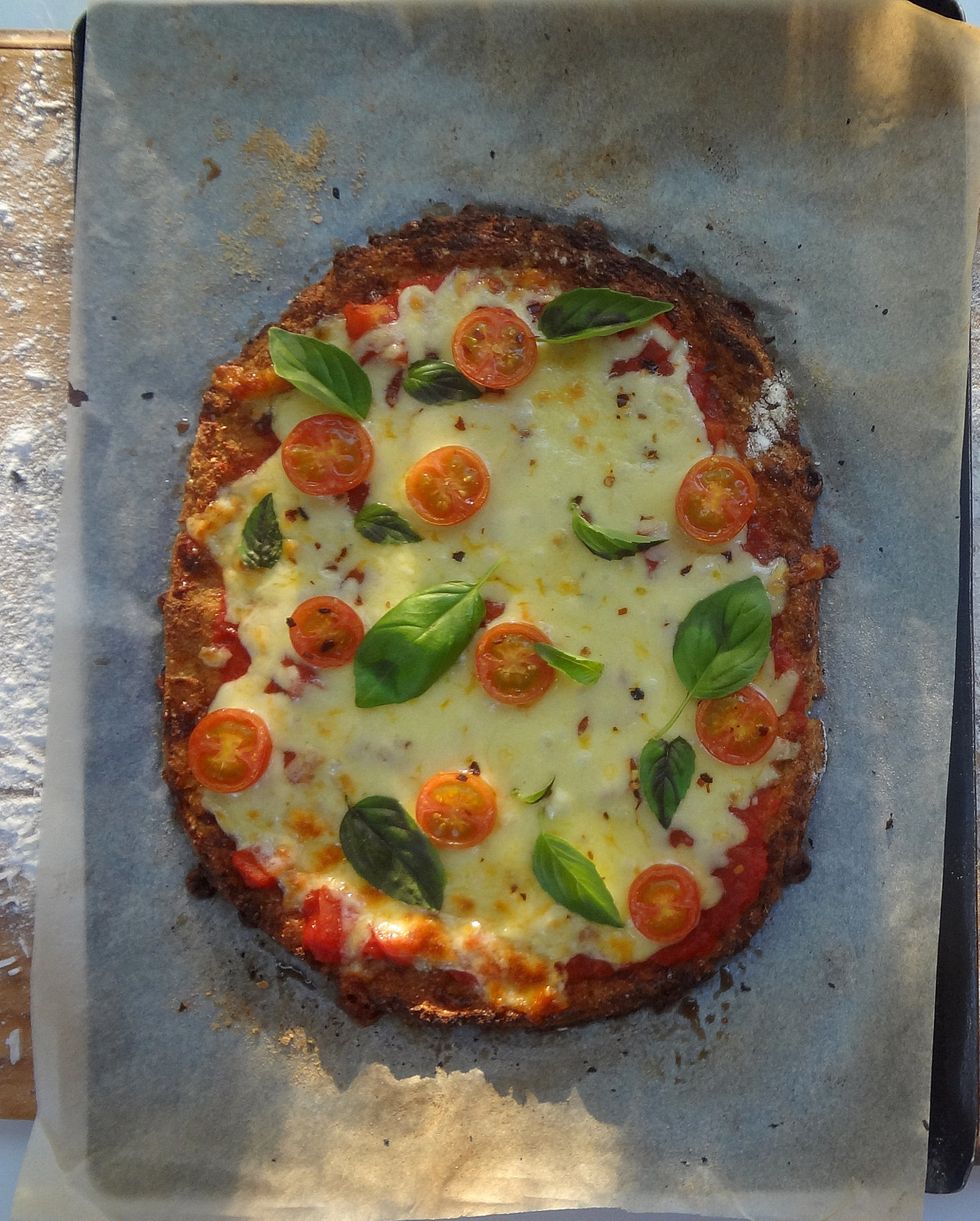 Bake for 5-10 more minutes, or until the cheese is bubbling and golden. Remove from oven. Scatter fresh basil leaves over the top.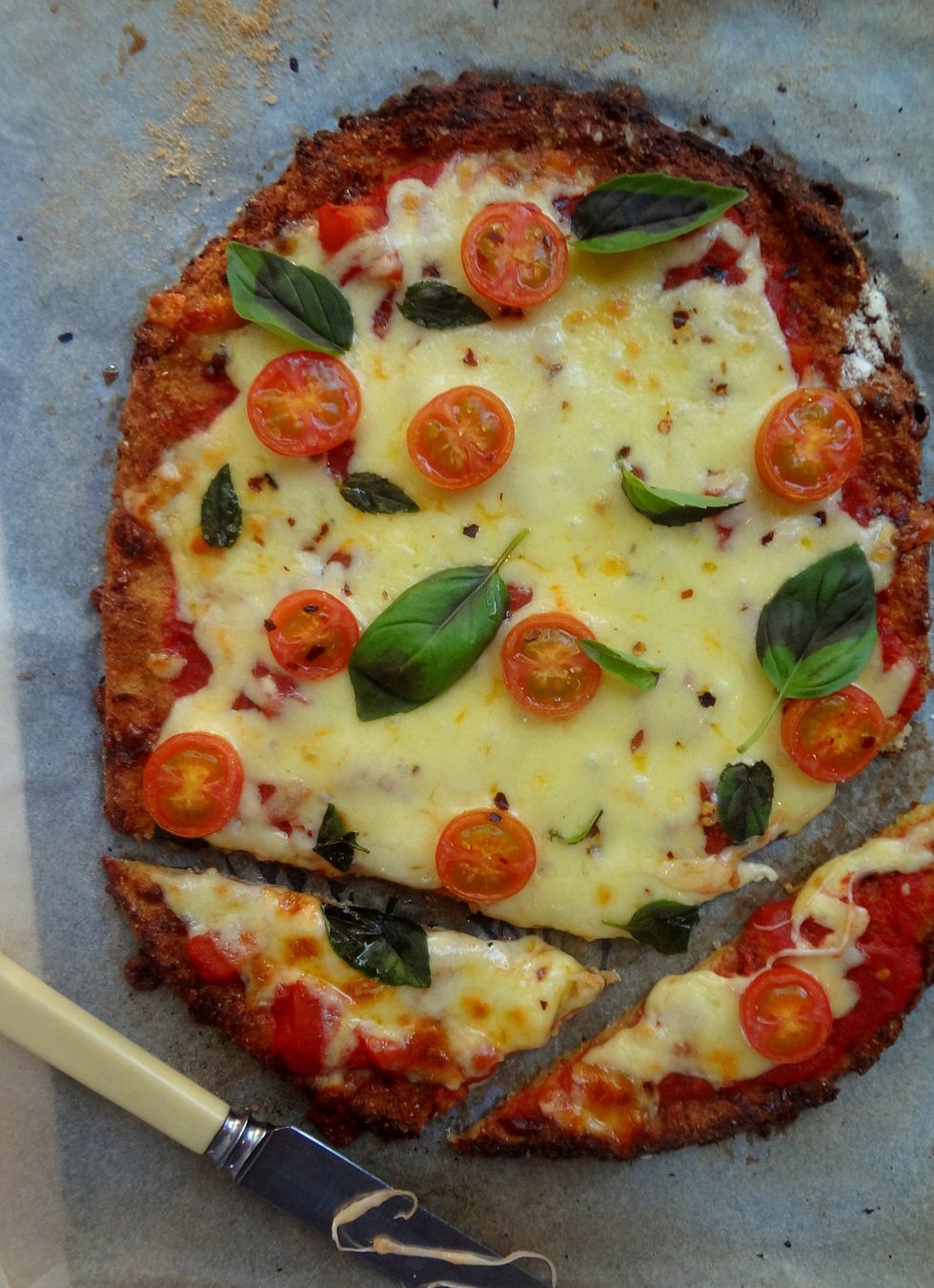 Cut into wedges and serve. Or (if you can wait!) allow to cool and pack for a delicious lunch!
350.0g Raw cauliflower
1.0 Large egg
75.0g Mozzarella cheese, grated
20.0g Parmesan cheese (optional)
1/2tsp Oregano, dried
2.0tsp Garlic, crushed
1/4tsp Chilli flakes (optional)
Salt and pepper, to taste
3/4c Tomato paste
1/2c Tomatoes, sliced
1.0bnch Fresh basil