Whip up some healthy oatmeal cookies, perfect for breakfast on the go and you only need 3 ingredients!
16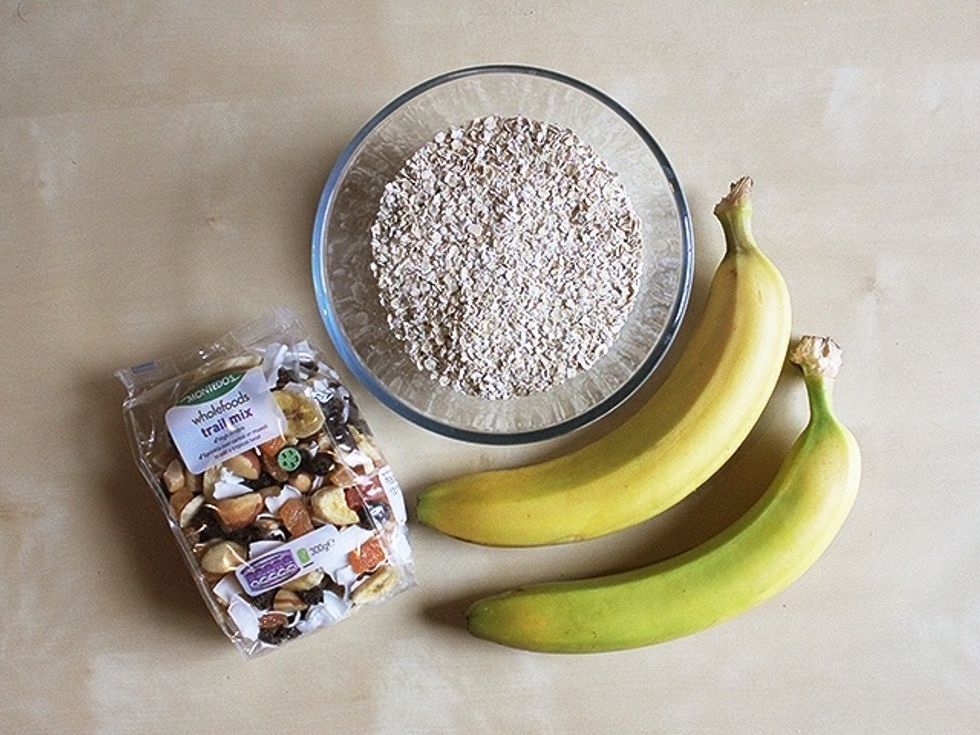 Using a fork, mash your bananas up in a bowl and mix in the oats until they're fully combined.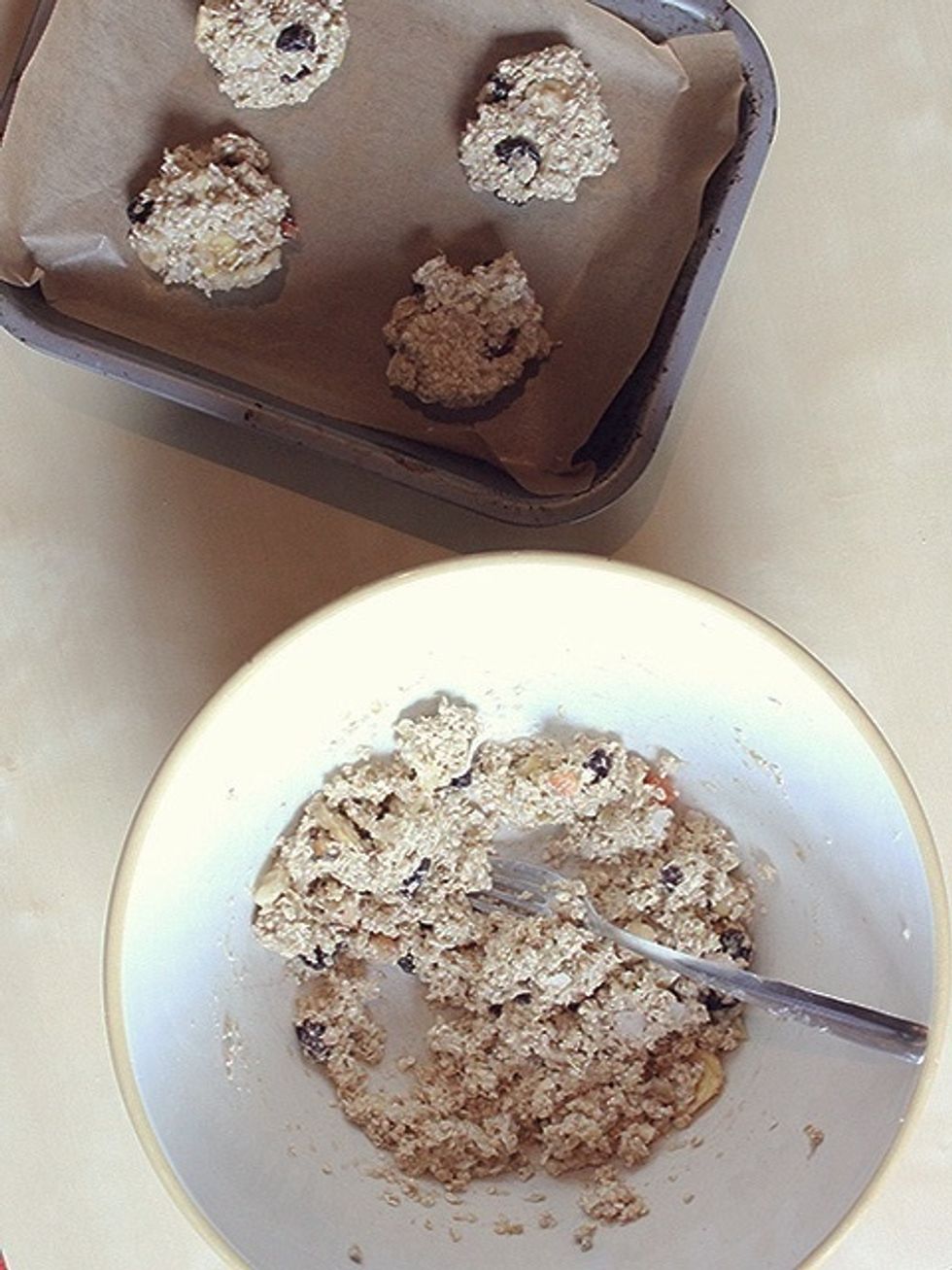 Mix in your trail mix or other dried fruit of choice and use your hands to mould the mixture into cookie sized pieces.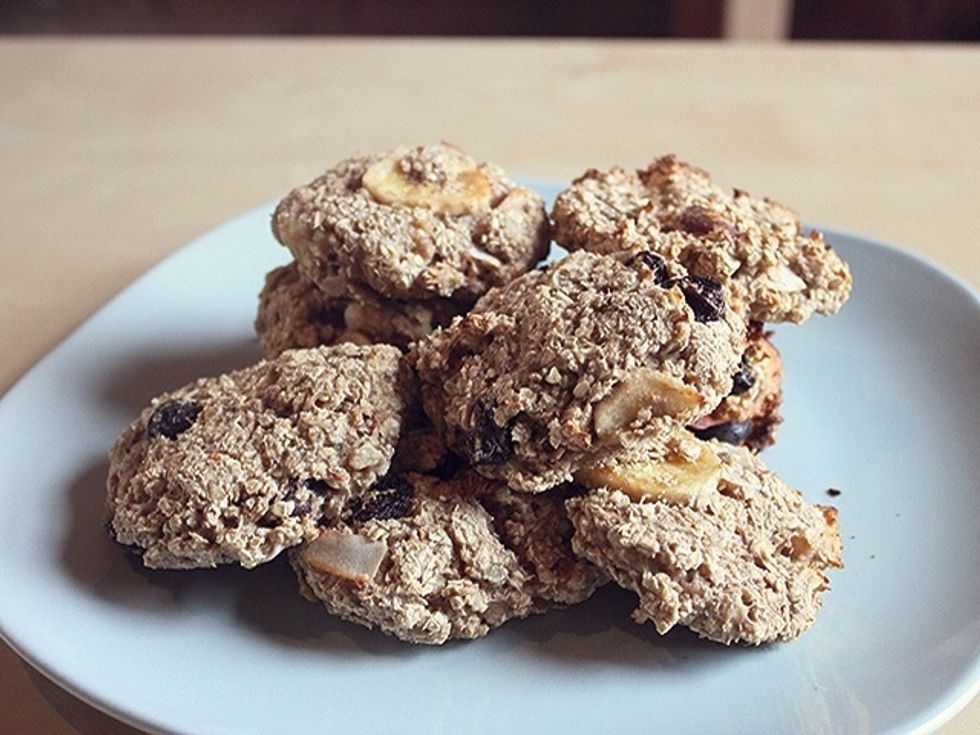 Place them on a baking tray and cook in the oven for 10-12 minutes at 180*C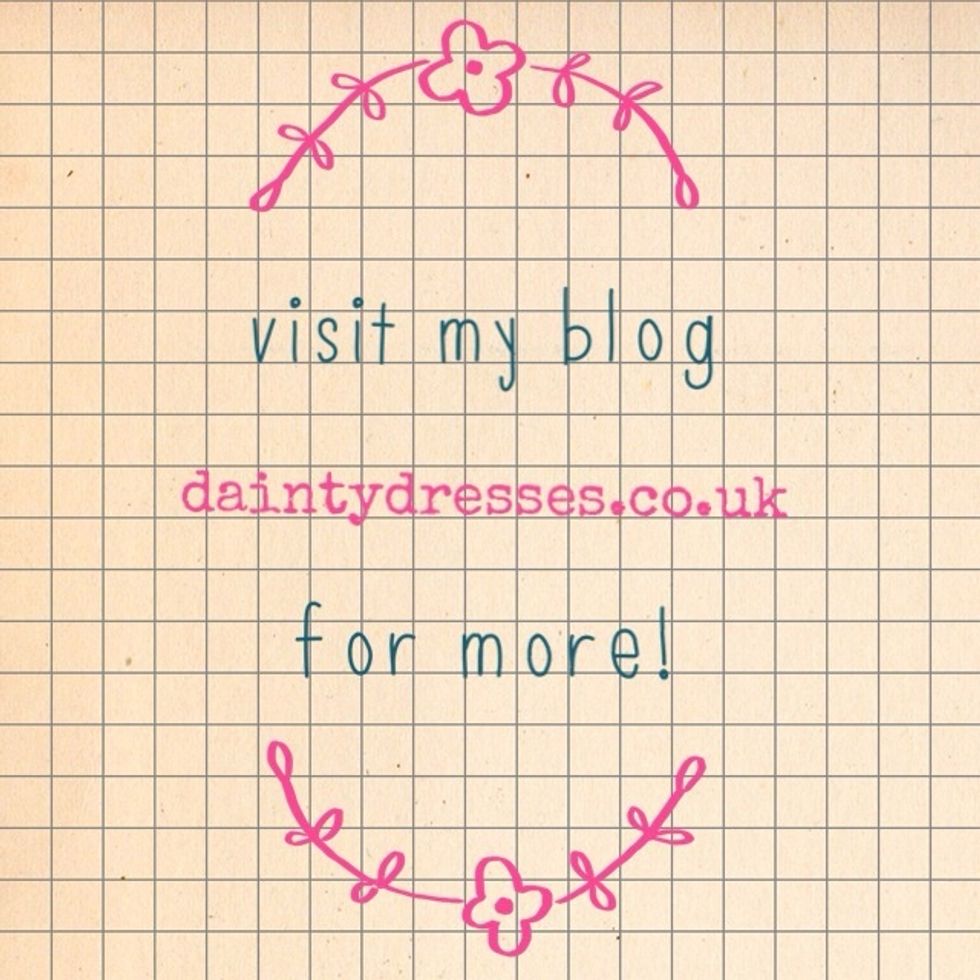 2.0 Bananas
1.0c Oats
0.0c Trail mix / dried fruit