This is a dish I make when I am craving nachos, but not the calories.
9
I had leftover fajita chicken meat, so I decided I wanted to make nachos. Look in my quesadilla guide for details.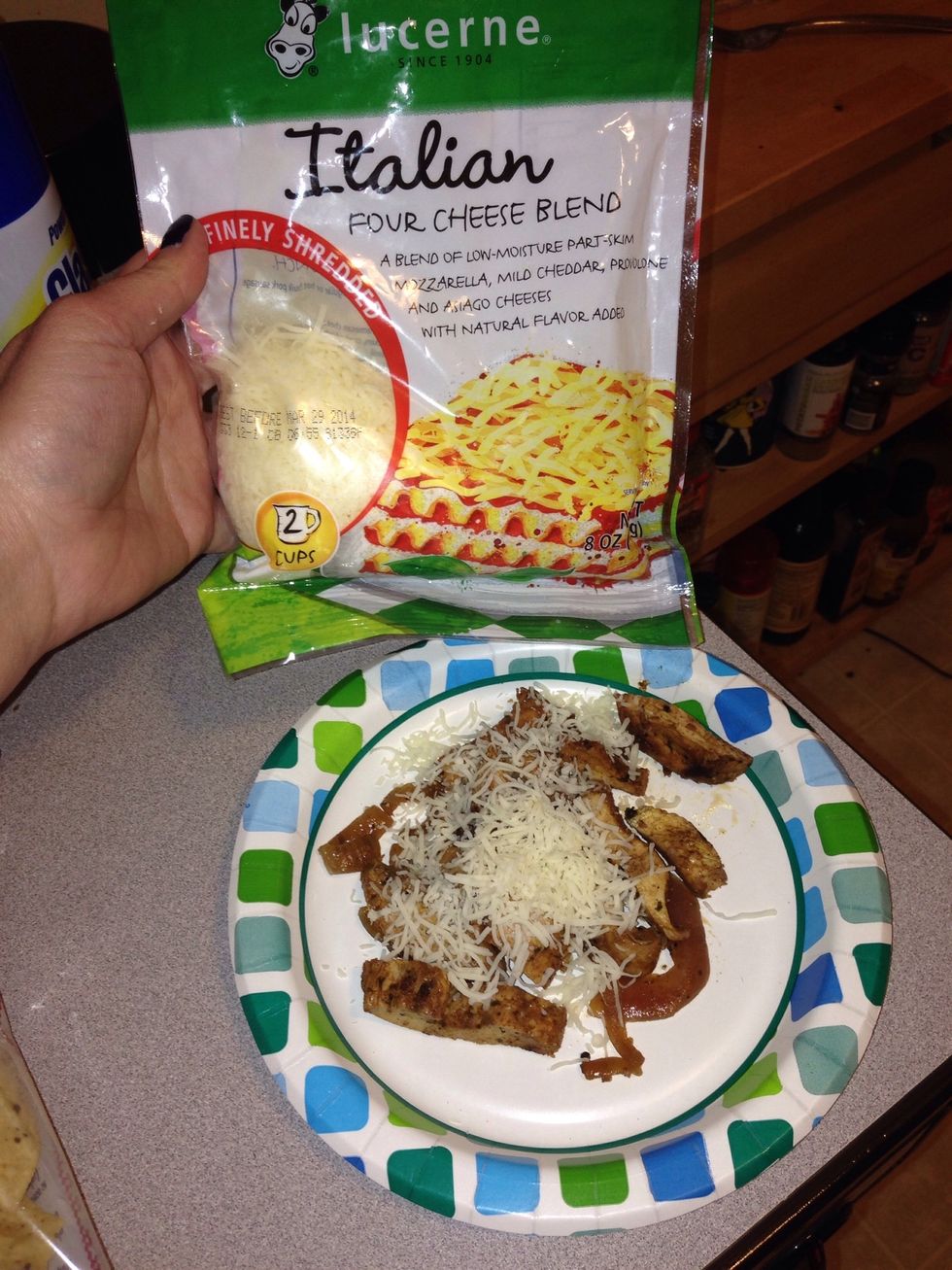 Top with 1/8 cup of shredded cheese. I was out of Mexican and cheddar cheese, so I used Italian instead.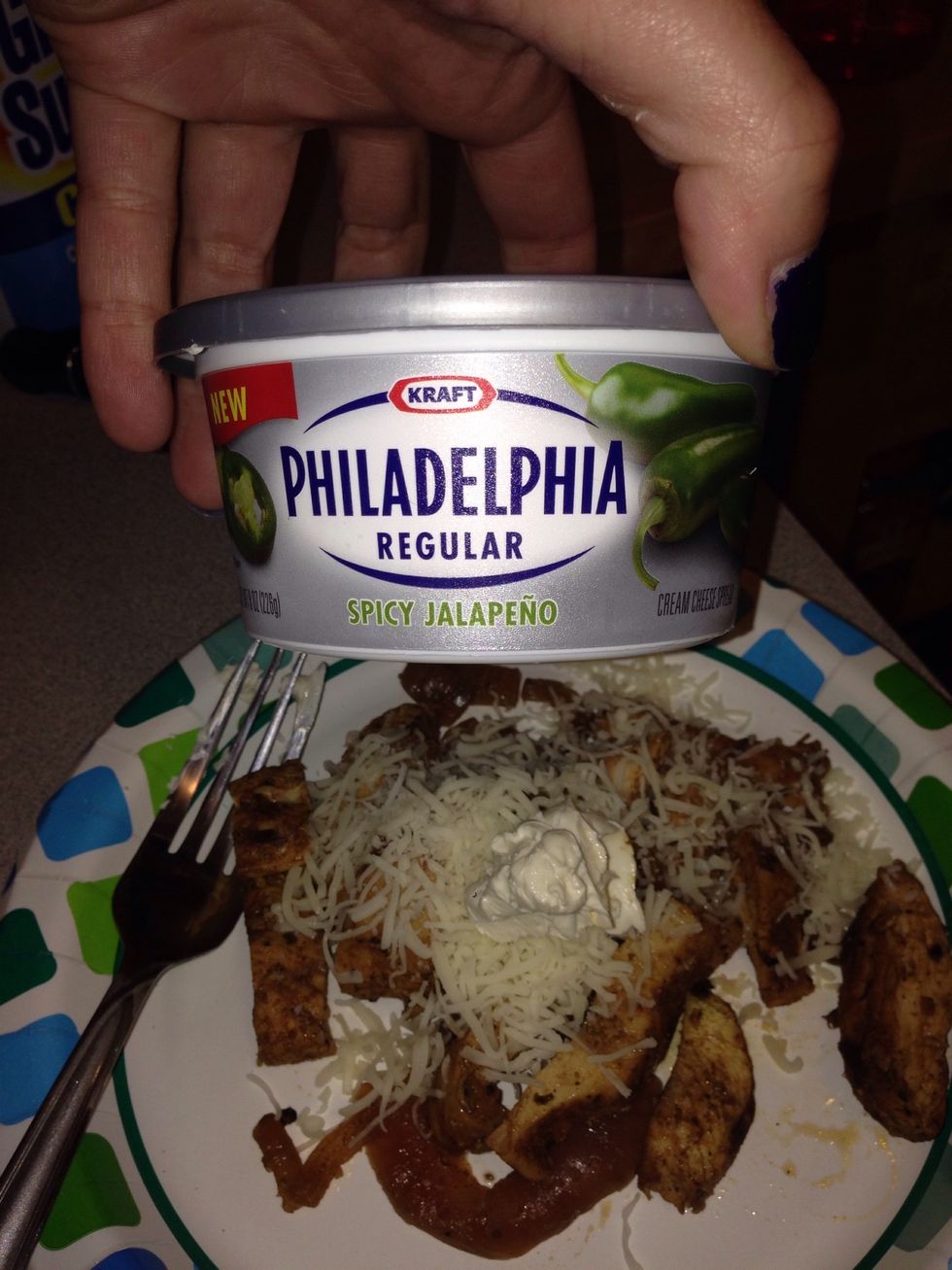 Add a small dollop of cream cheese. I love the jalapeño one. Yum.
Heat the mixture in the microwave for 10-15 seconds to melt the cheese and the cream cheese.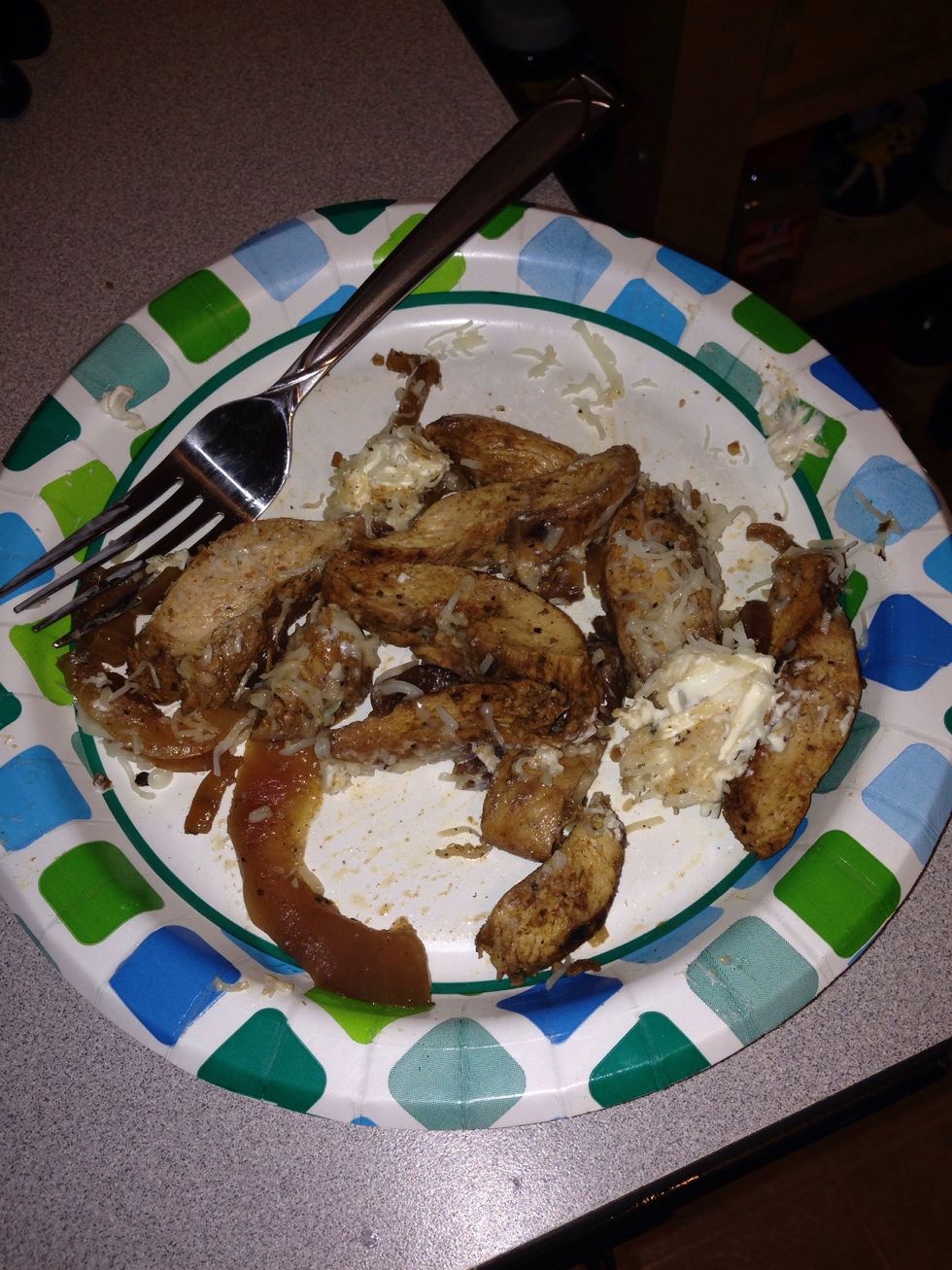 Stir everything together.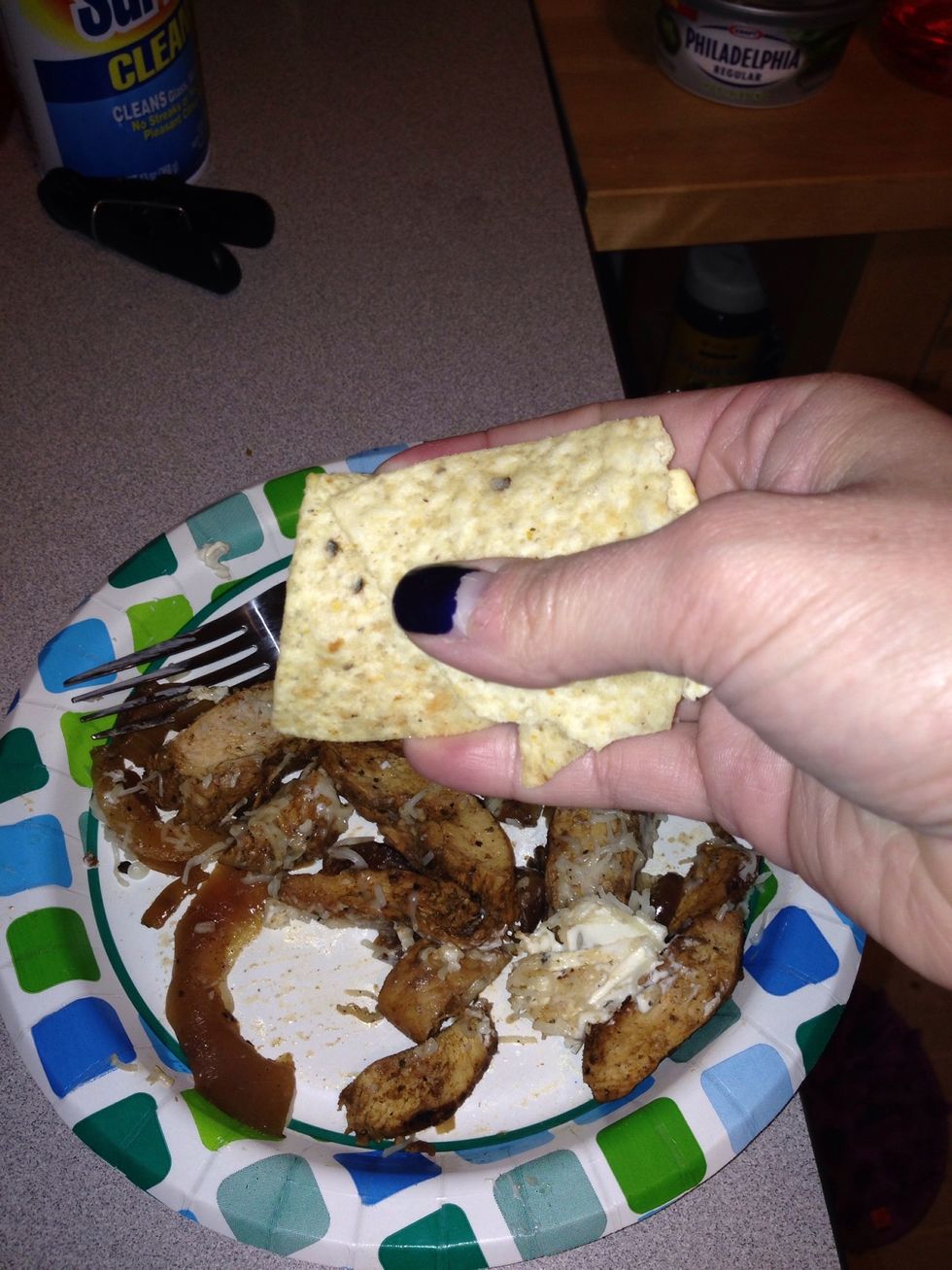 Take your tortilla chips and break them up. Put on top of the mixture.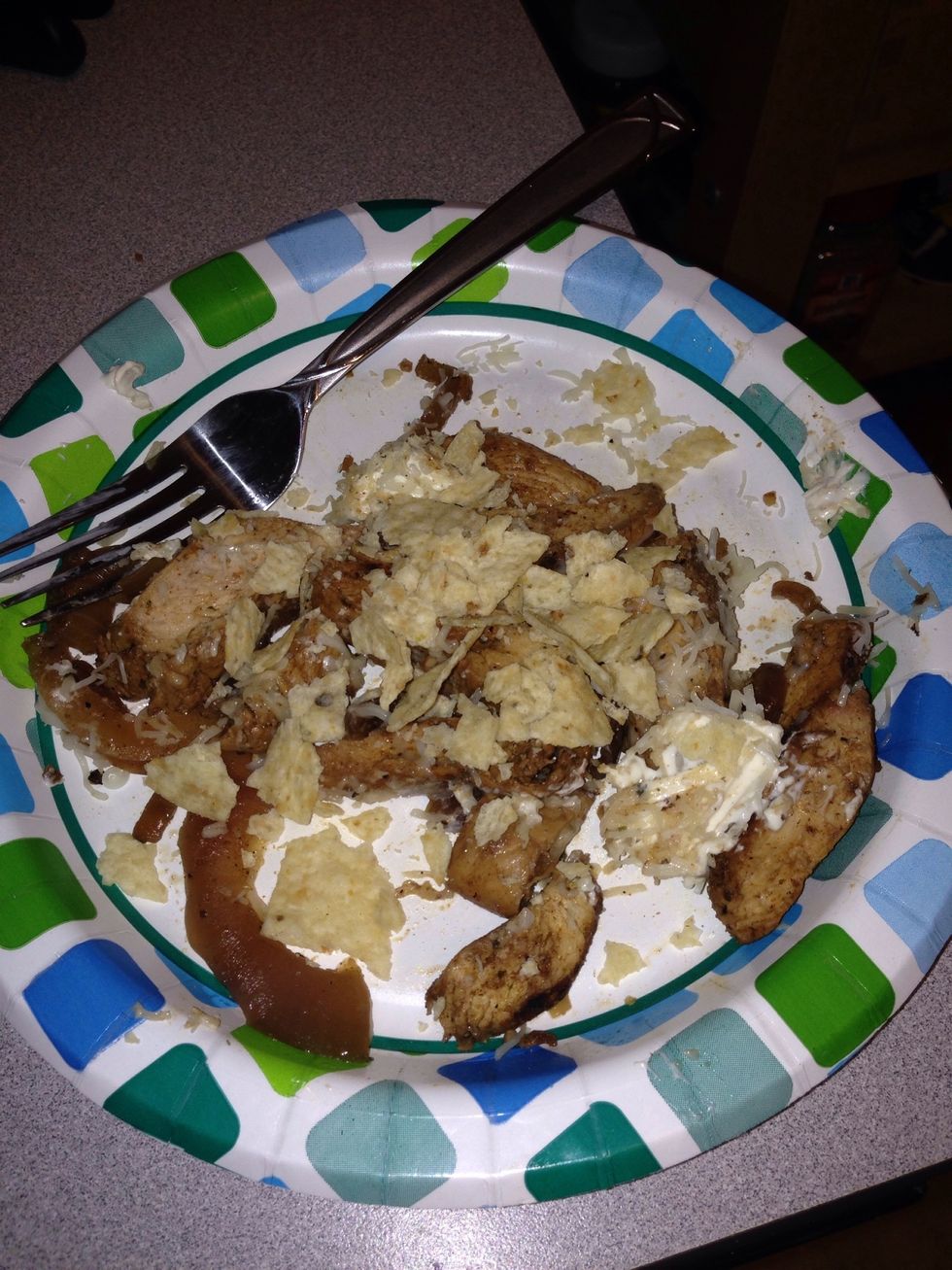 I know it doesn't look like the most tasty, but it is healthier for you.
Slice and add the avocado on top. Enjoy your yummy and healthy nachos.
3.0oz Fajita/nacho meat
1/8c Cheese
1.0tsp Cream cheese
1.0 Avocado
4.0 Tortilla chips
Geeky Kalamity
A nerdy lady that likes to cook. I usually throw ingredients together and it turns out great. :) Ive made it a personal goal to cook everything on the grill.