This dish is very simple to put together and it smelled amazing while it baked! With a little basting and chopping you'll have a wonderful weeknight dinner in no time!
73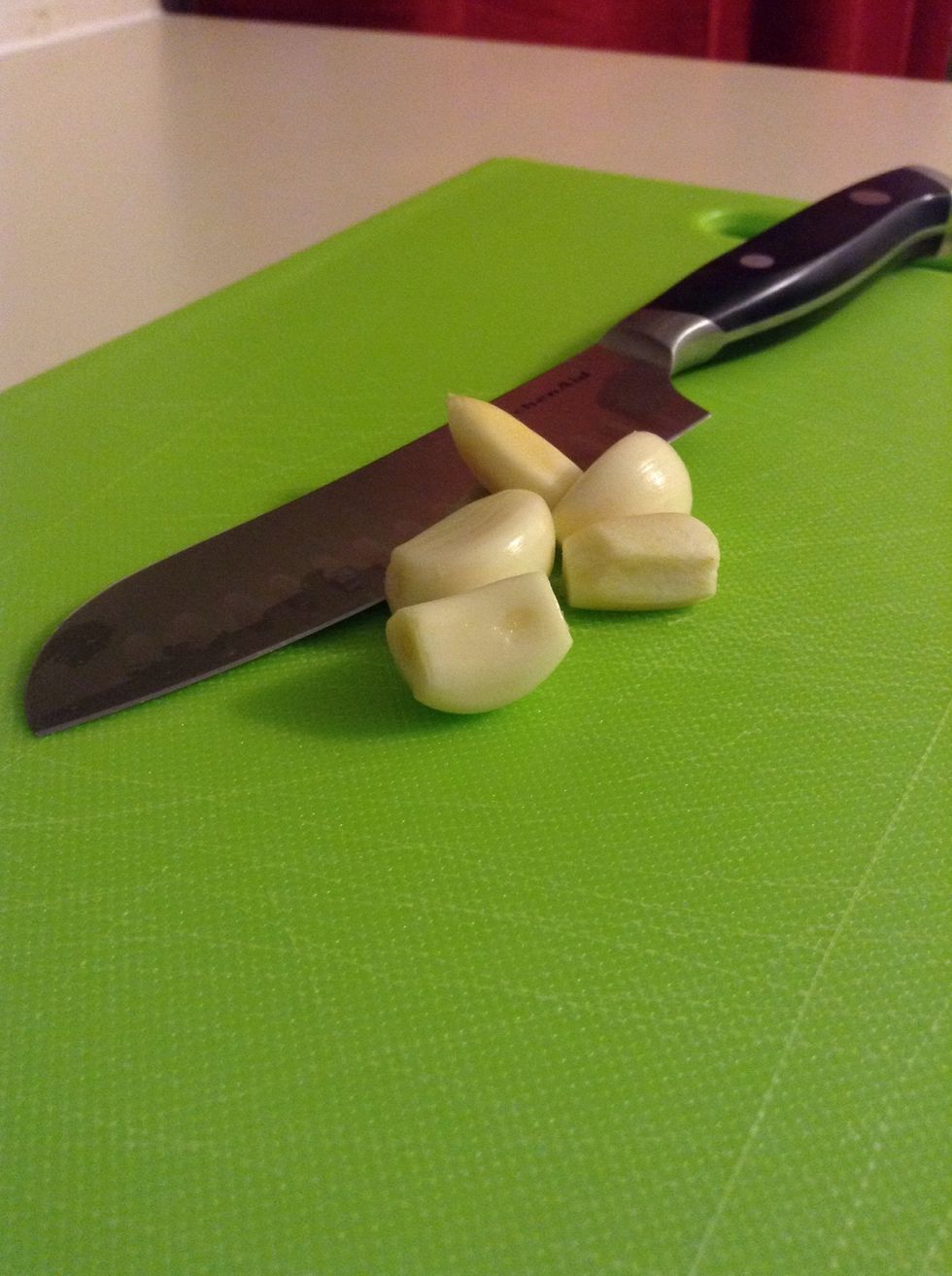 Well hey everyone! :) This recipe is super easy, TASTY and healthy so what's not to love!? So let's get started, start by getting your garlic all peeled and ready to go.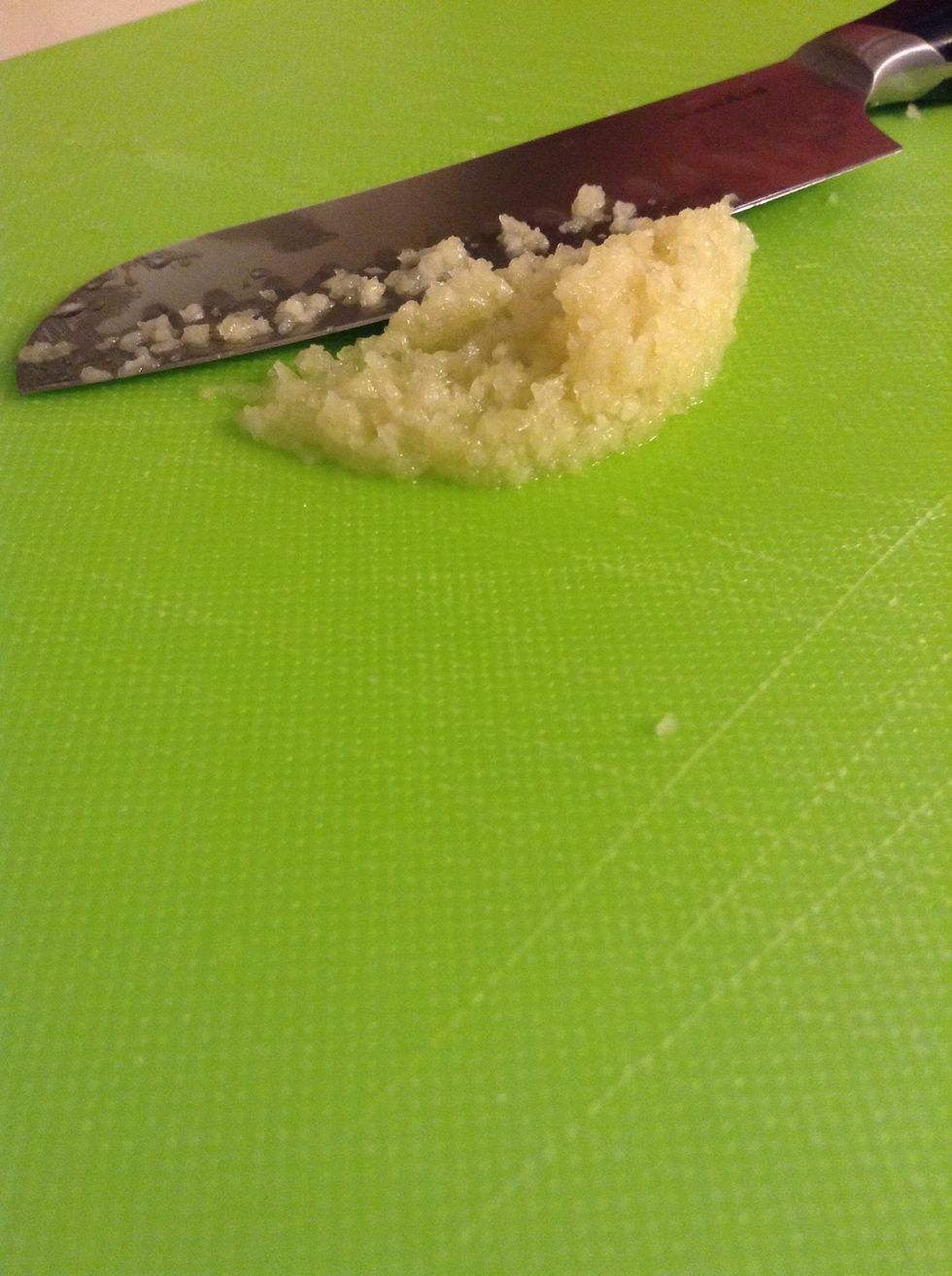 Chop up your garlic as fine as possible. I use a garlic press and then chop it even more once it's been pressed.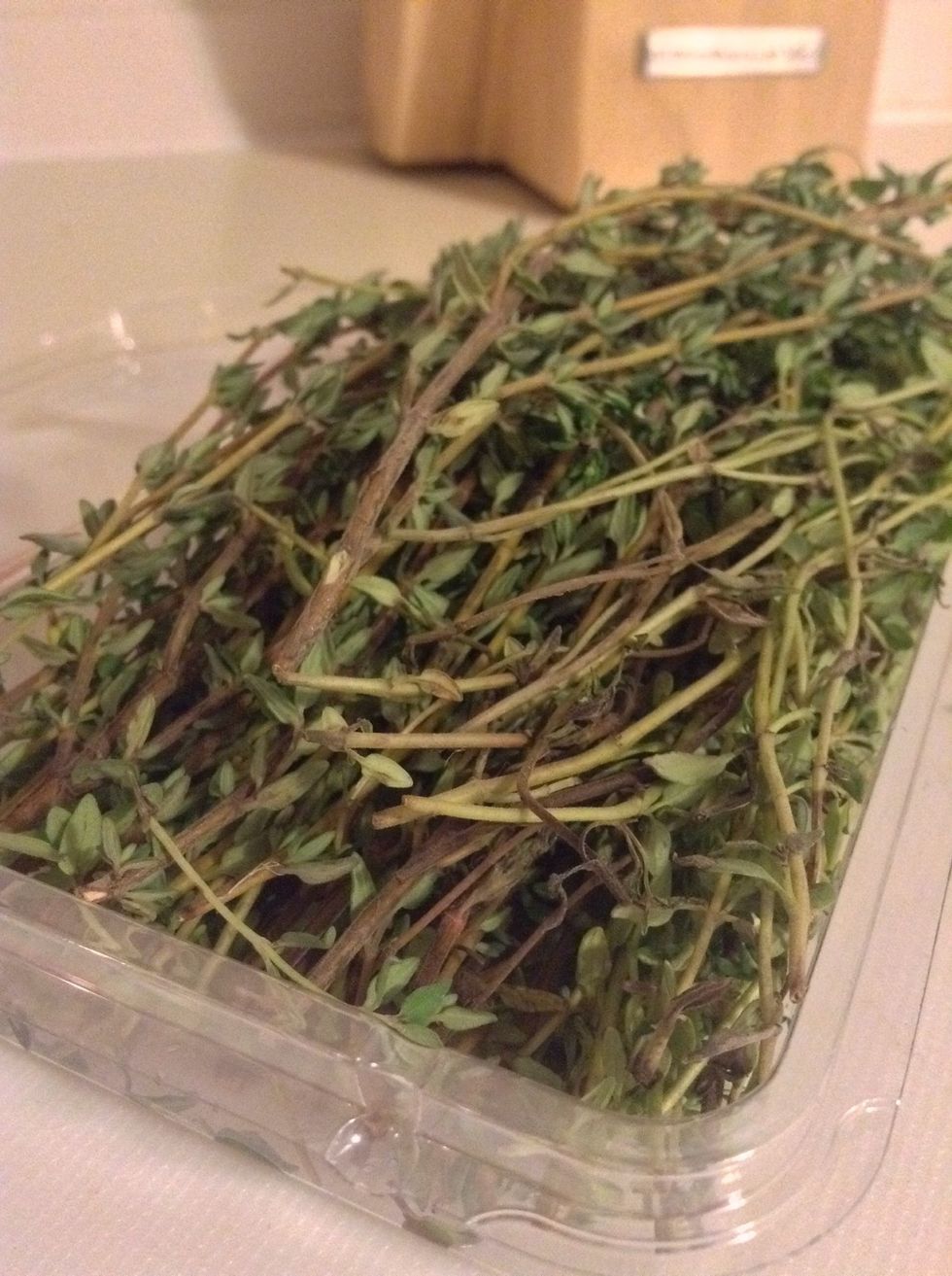 Fresh thyme is essential in this recipe because it brings the flavour in this dish to a whole new level! You can use dried but it won't be as flavourful.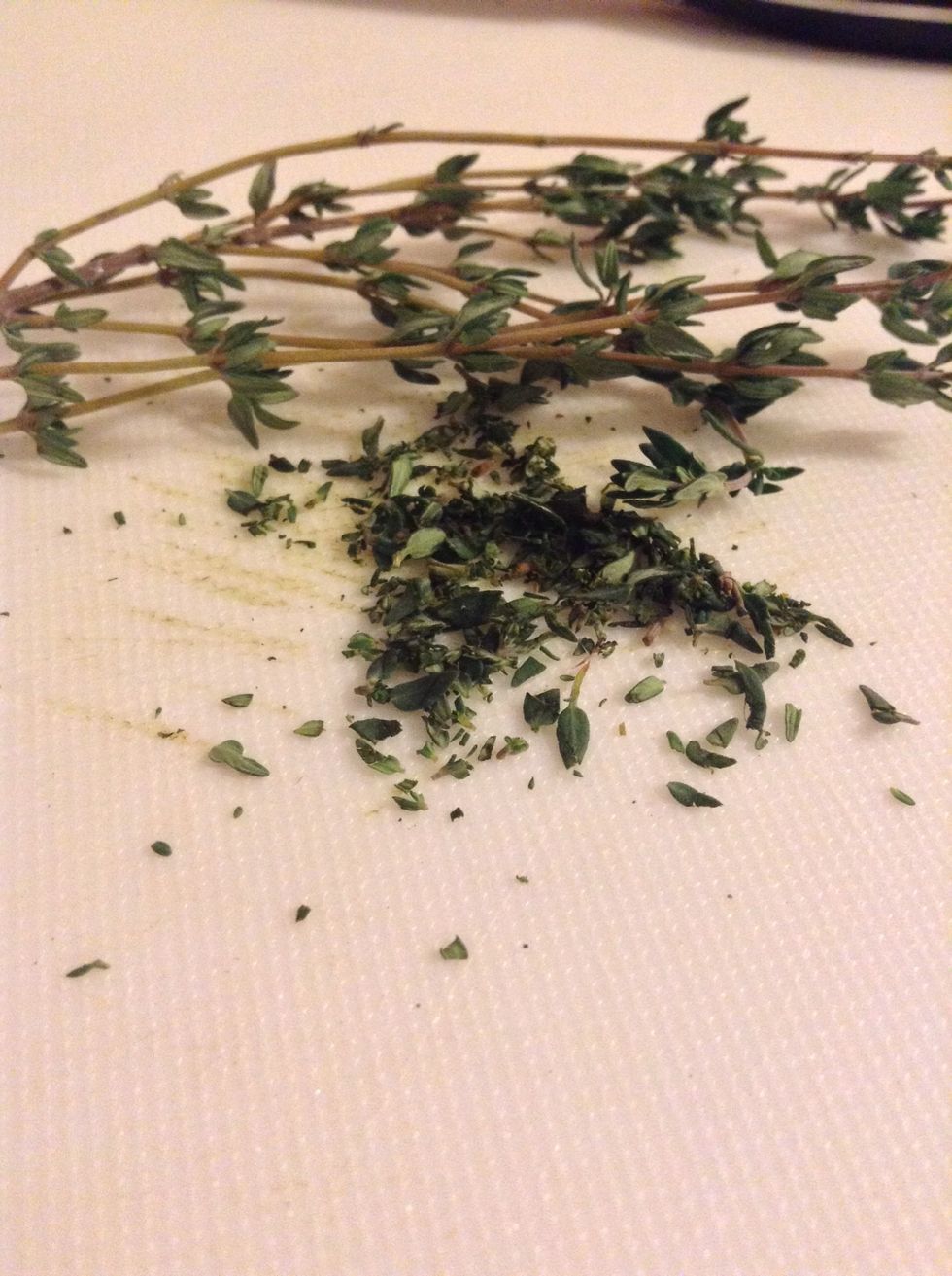 Take two sprigs of thyme and take the leafs off. You won't want to use the stem of the thyme because it's kind of woody. Chop the leafs as fine as possible and set aside.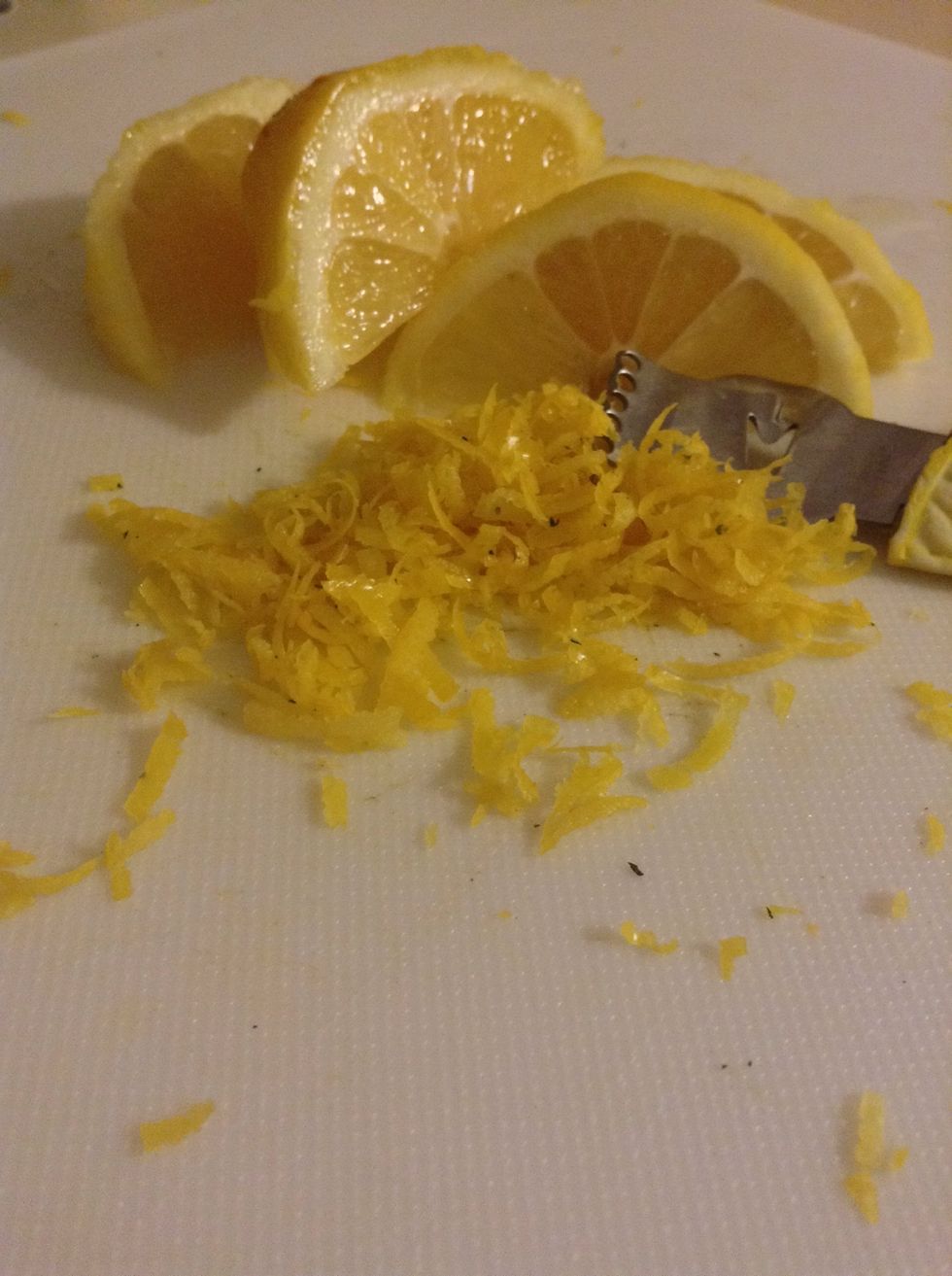 Zest one of your lemons and then roll your lemon (this helps get as much juice out of it as possibly) then simply cut your lemon in half and juice it.
With the second lemon simply cut it into wedges and set aside. Pretty easy stuff don't cha think?!
PREHEAT OVEN TO 400 DEGREES :D!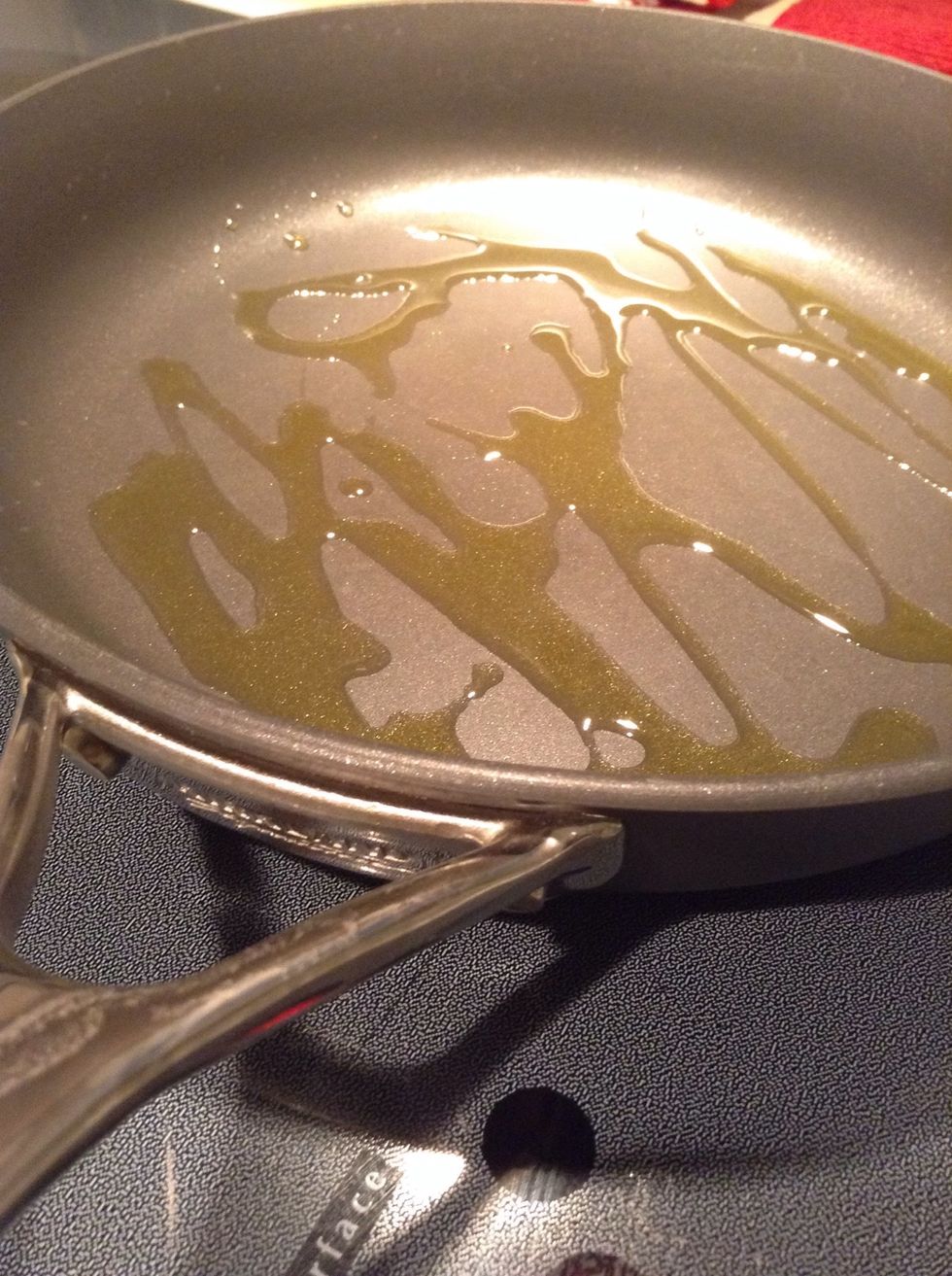 Heat your olive oil in a medium sauce pan over medium heat.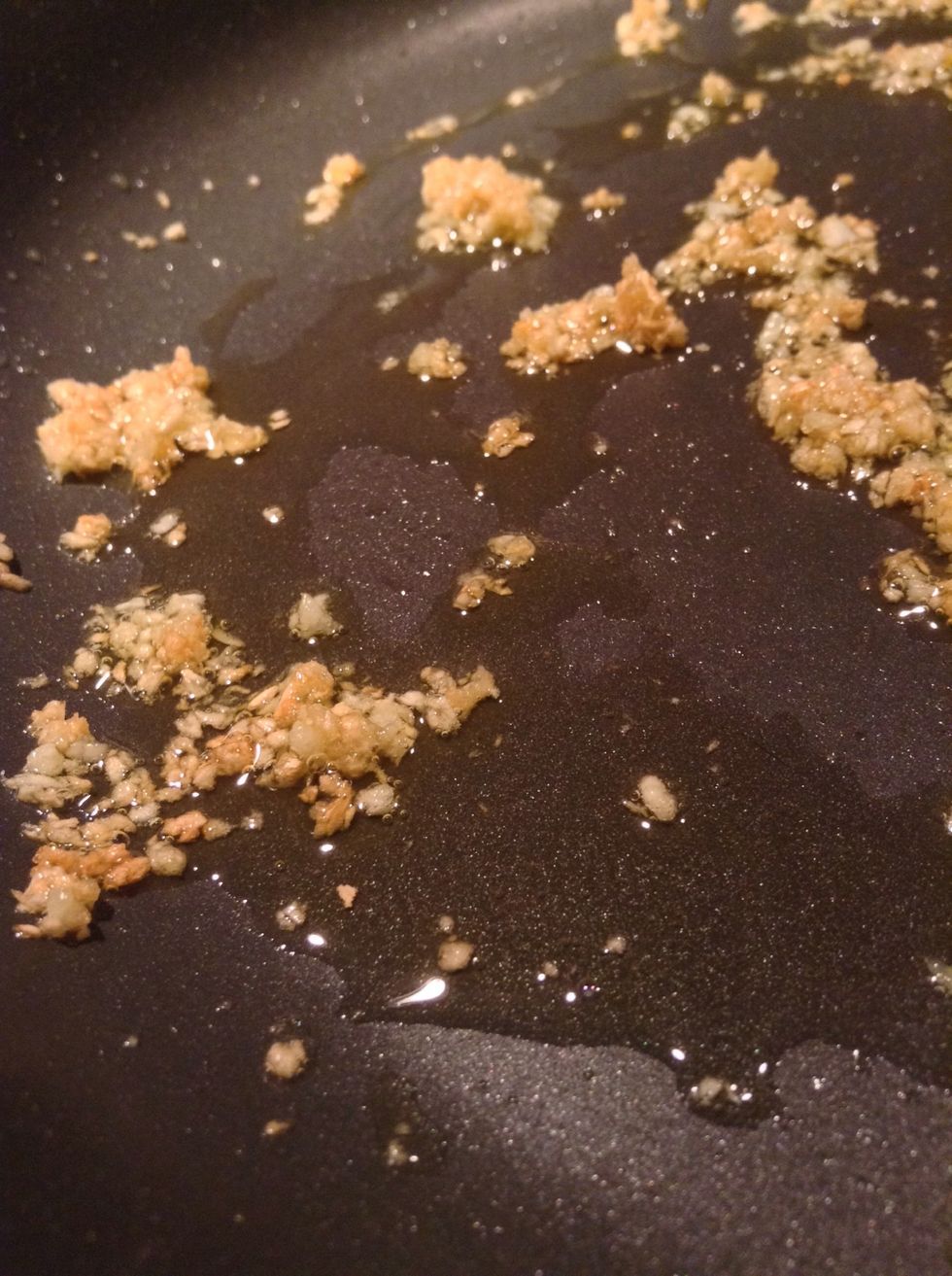 Toss in your finely chopped garlic, cook for about one minute or until it turns slightly brown. Be careful not to burn it :D!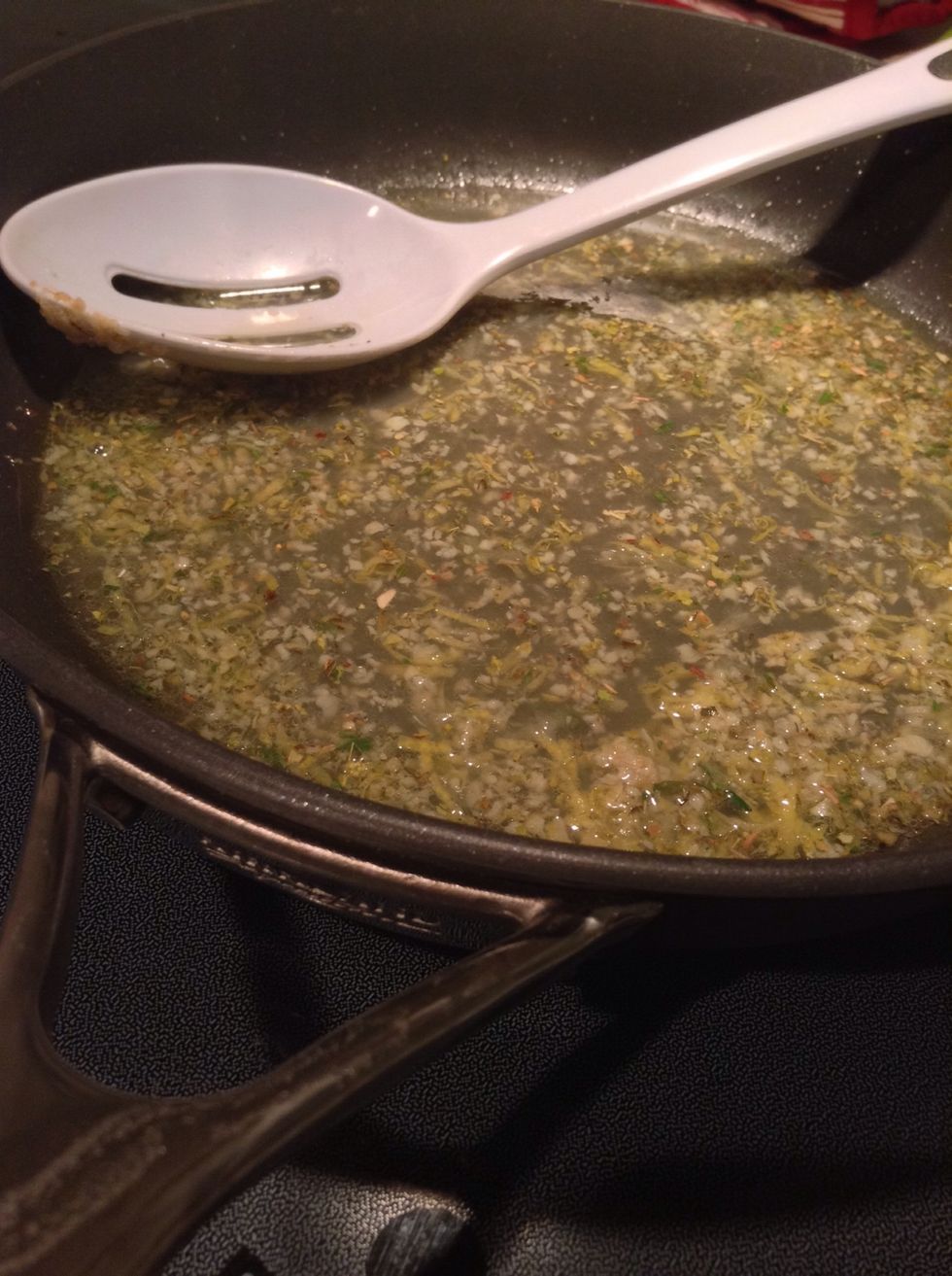 Add in your chicken broth, freshly chopped thyme, fresh lemon juice, lemon zest, and dried oregano. Cook until slightly boiling :)!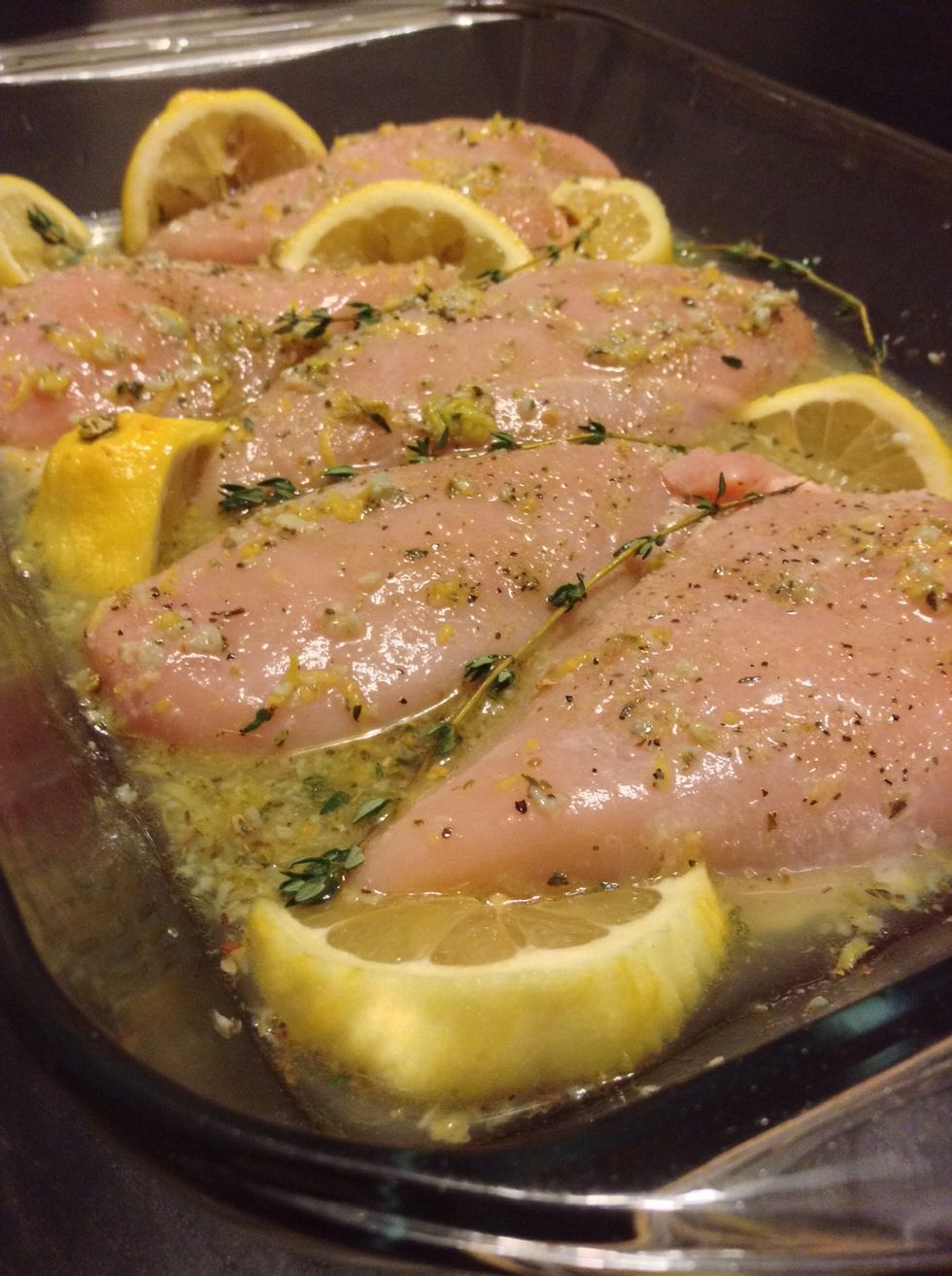 Grease your baking dish, I'm using a 9X13 glass dish because I'm doubling the recipe. Pour the thyme and lemon sauce into the baking dish, season your chicken breast with sea salt and pepper.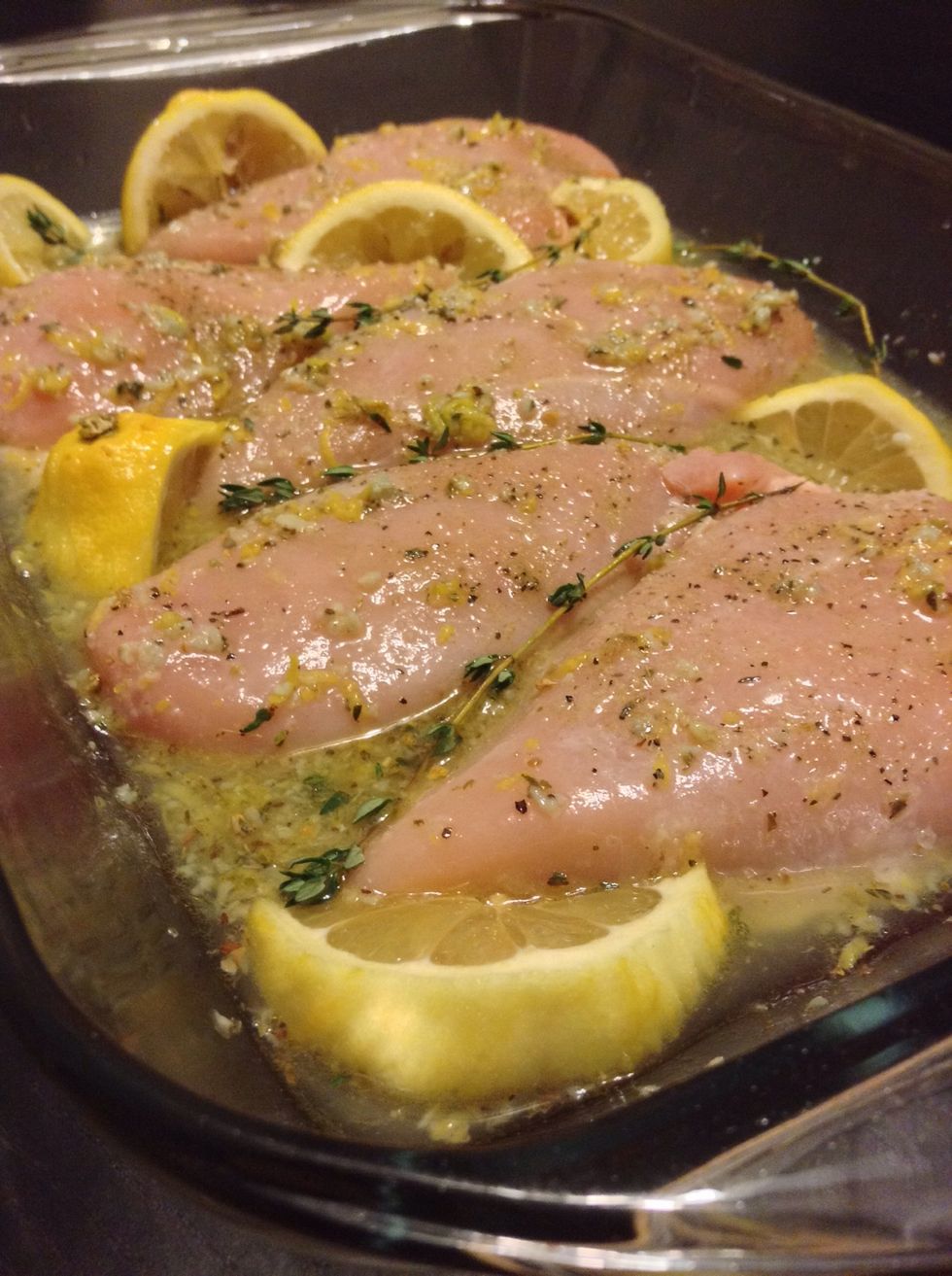 Place chicken into the baking dish and with a spoon pour a little of the lemon and thyme sauce on top of the chicken. Add your lemon wedges and a few sprigs of fresh thyme and your ready for the oven.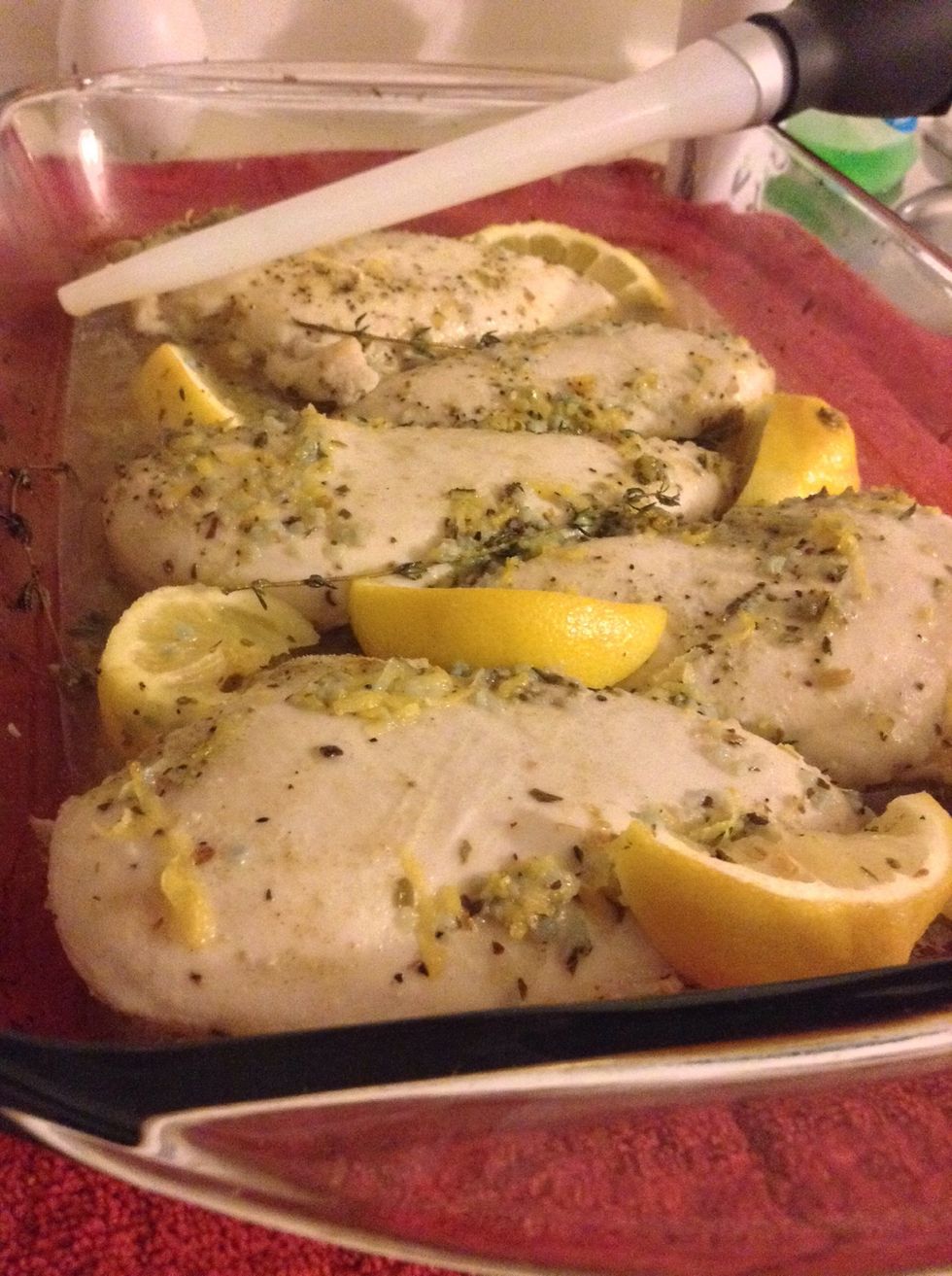 Bake for about 15 minutes and then pull your chicken out and baste your chickens. If you dont have a baster just grab a spoon and scoop up as much of the sauce as you can and pour it over the chicken.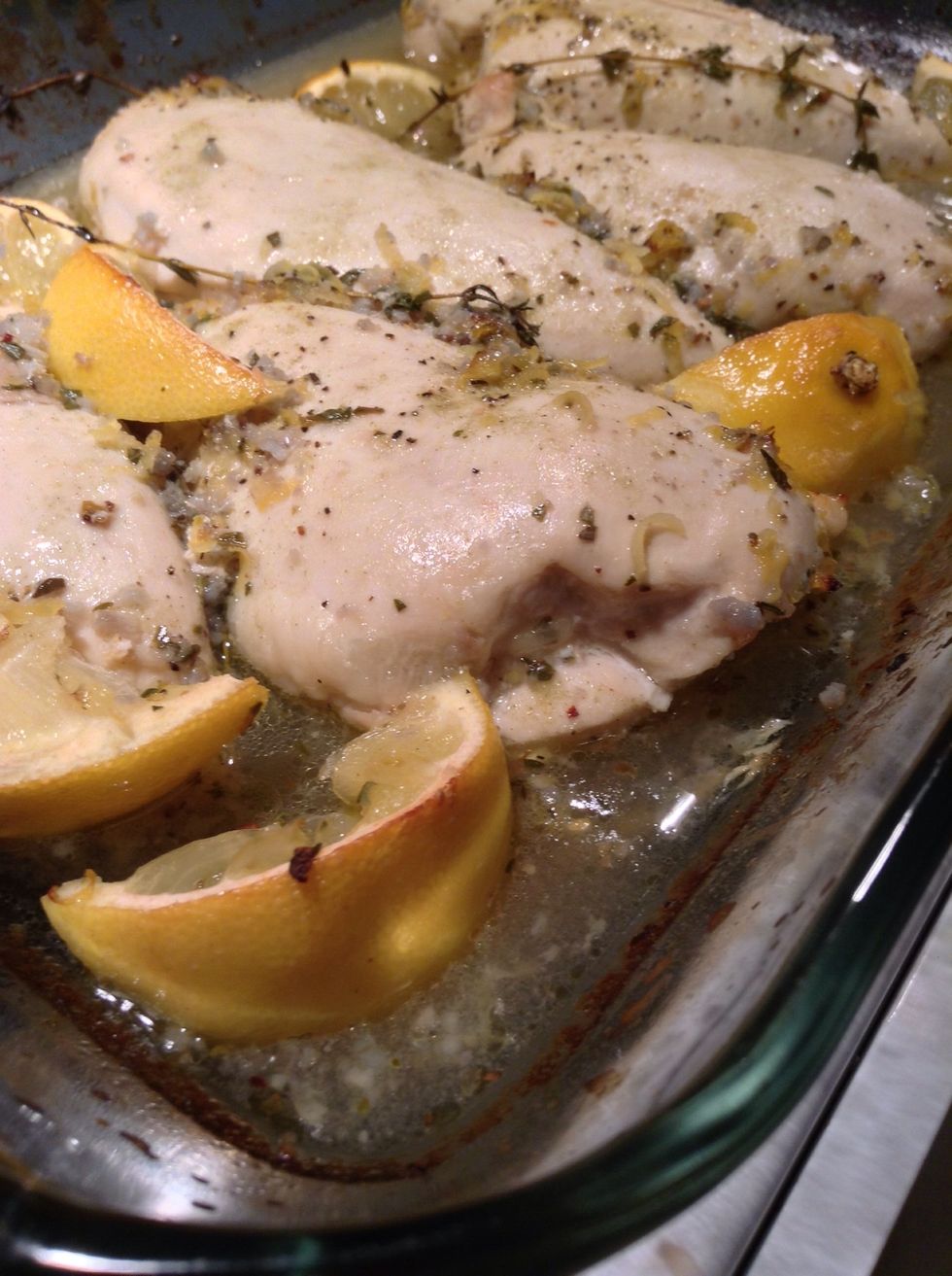 After another 15 minutes in the oven you should be ready to go! By now your home will be smelling of lovely thyme :) Wait 5 minutes before serving to allow the chicken to set.
It's quite important to allow the chicken to set. That cooling off time helps the juices, which migrate to the center of the meat, to be distributed more evenly throughout.
Don't forget to drizzle the sauce in the pan over the chicken! Mmmm so yummy and easy, best served with rice. And with left overs you can use it over a nice green salad. SUPER yummy!
Thanks everyone for viewing my guide <3! Please don't forget to tap the little red heart above, AND follow for more awesome guides! Thanks so much everyone :D
5.0 Garlic cloves
4.0bnch Fresh Thyme
1/3c Chicken broth
1.0Tbsp Dried oregano
2.0 Lemons
3.0 Boneless skinless chicken breast
1.0pch Sea salt
1.0pch Pepper
1.0Tbsp Olive oil
Cooking spray such as PAM