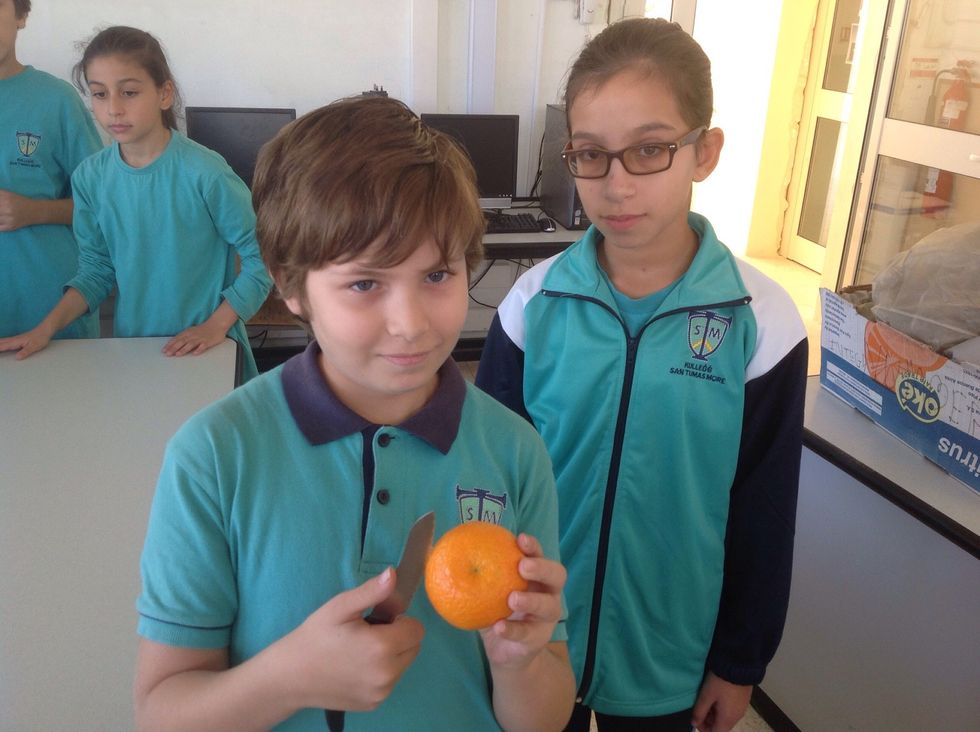 Take an orange and cut the top part of it.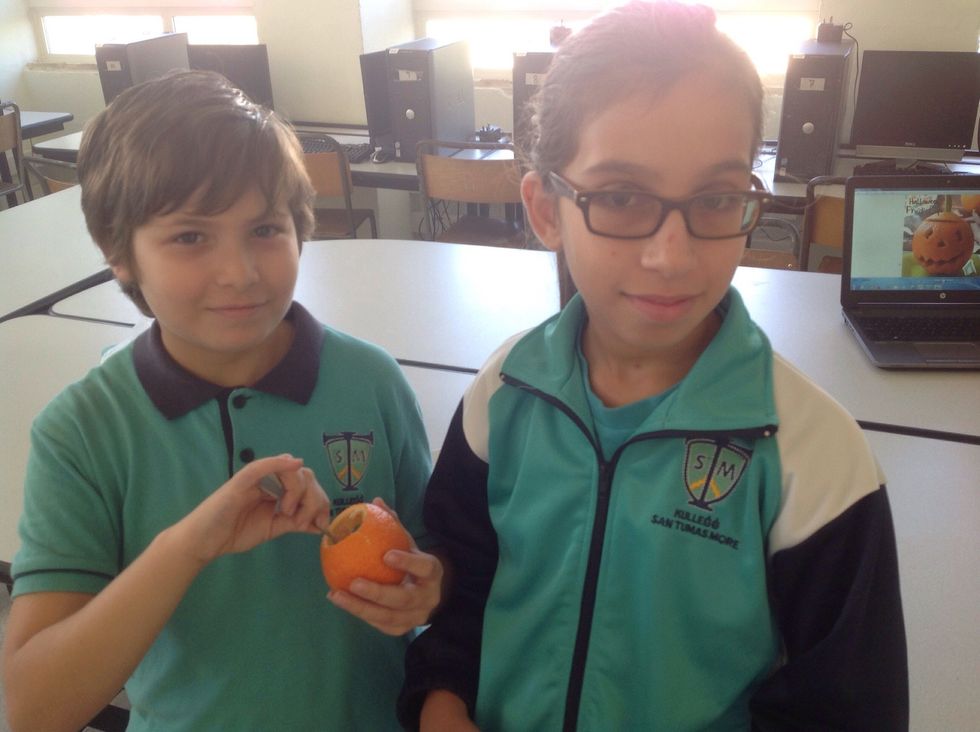 Clean the inside of the orange.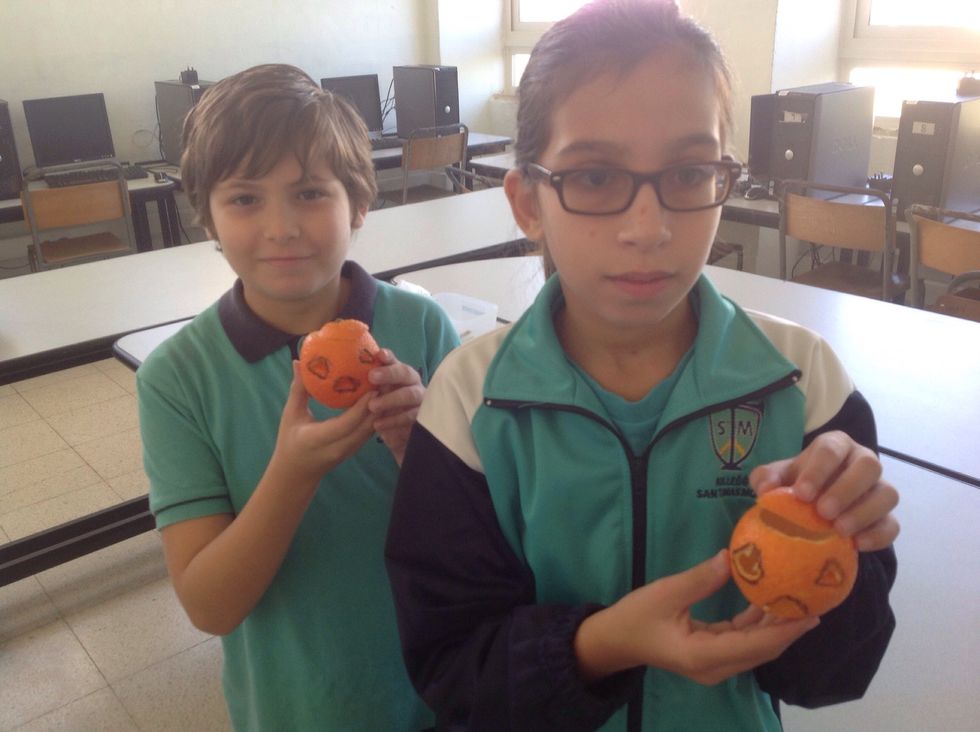 Make small holes to form eyes, nose and mouth.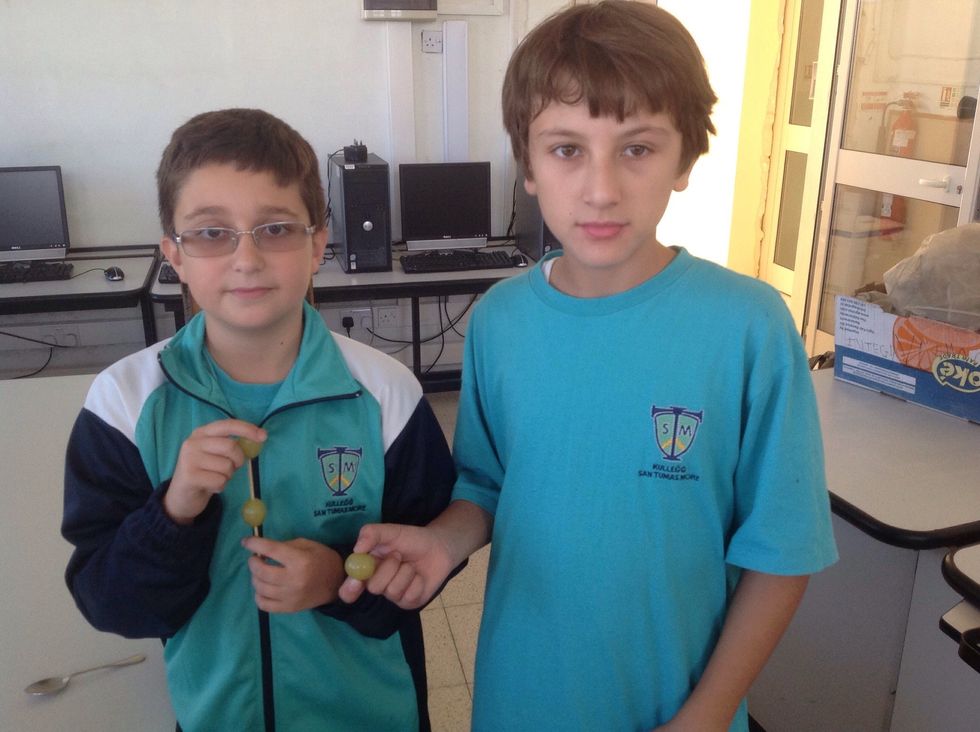 Get a wooden barbecue stick and thread grapes till the top.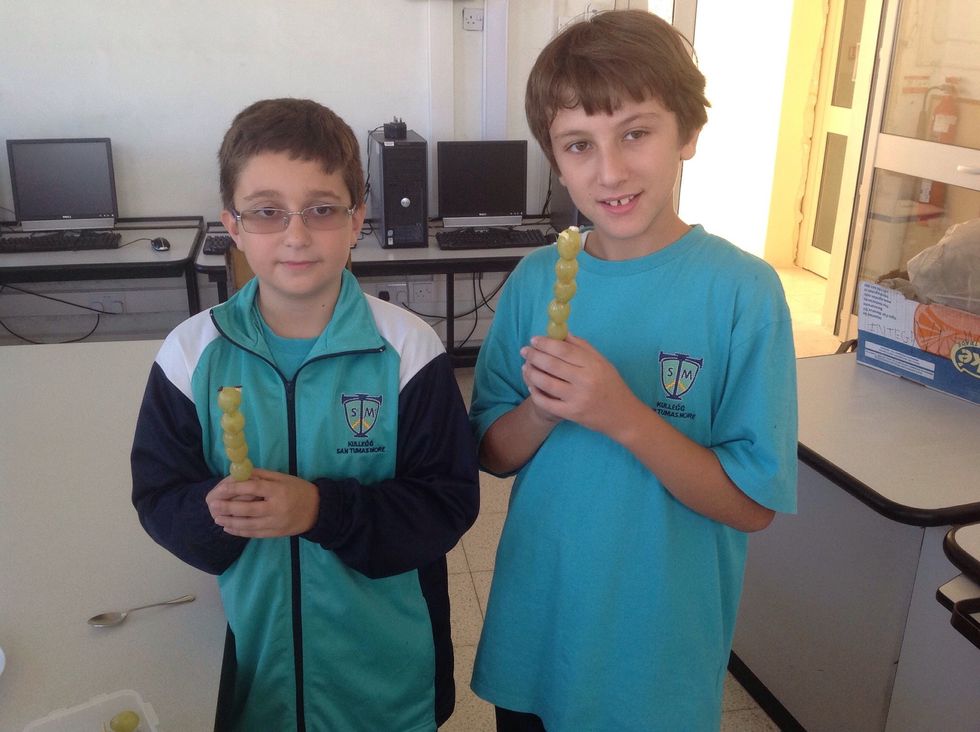 Decorate the top grape with eyes and nose. We used raisins.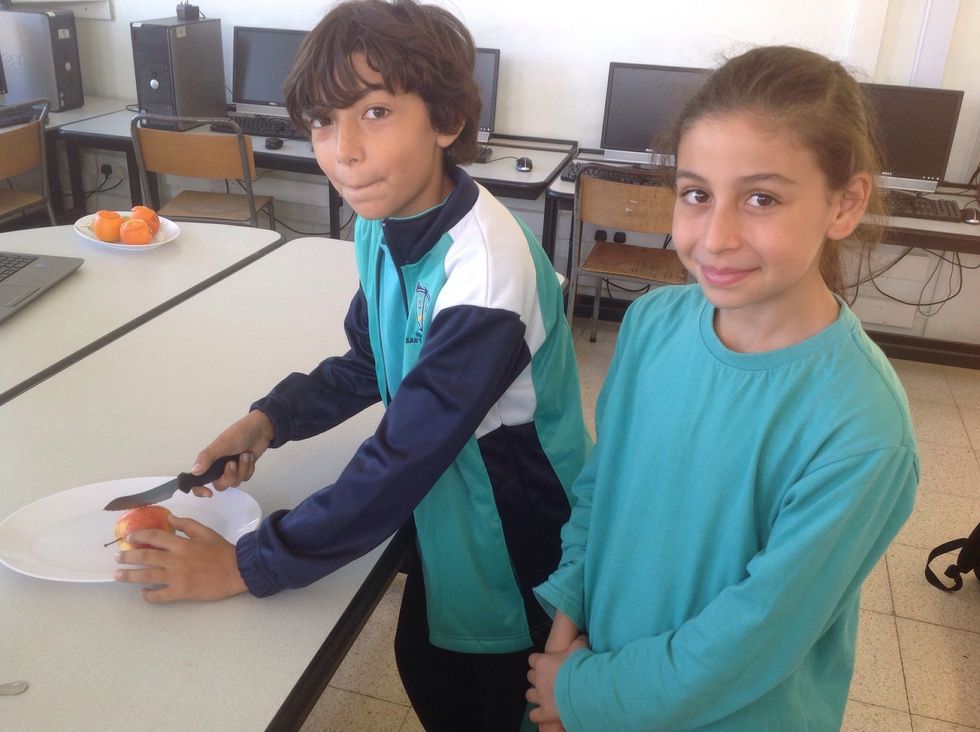 Cut an apple in 4 pieces.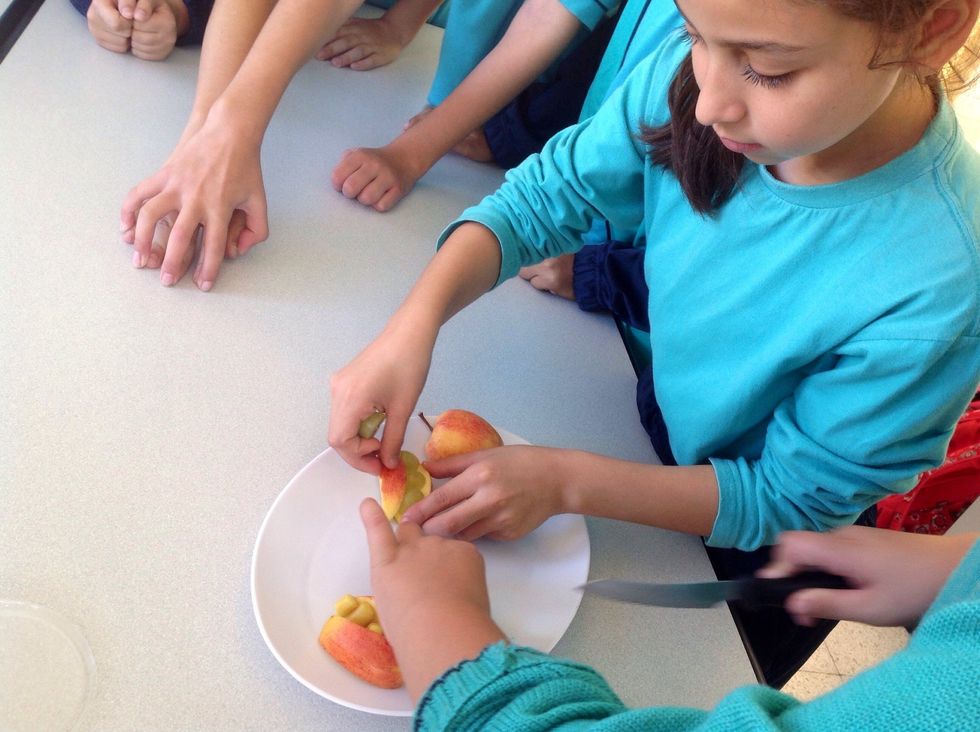 Cut each quarter of the apple in half and put some grapes or marshmellows inside.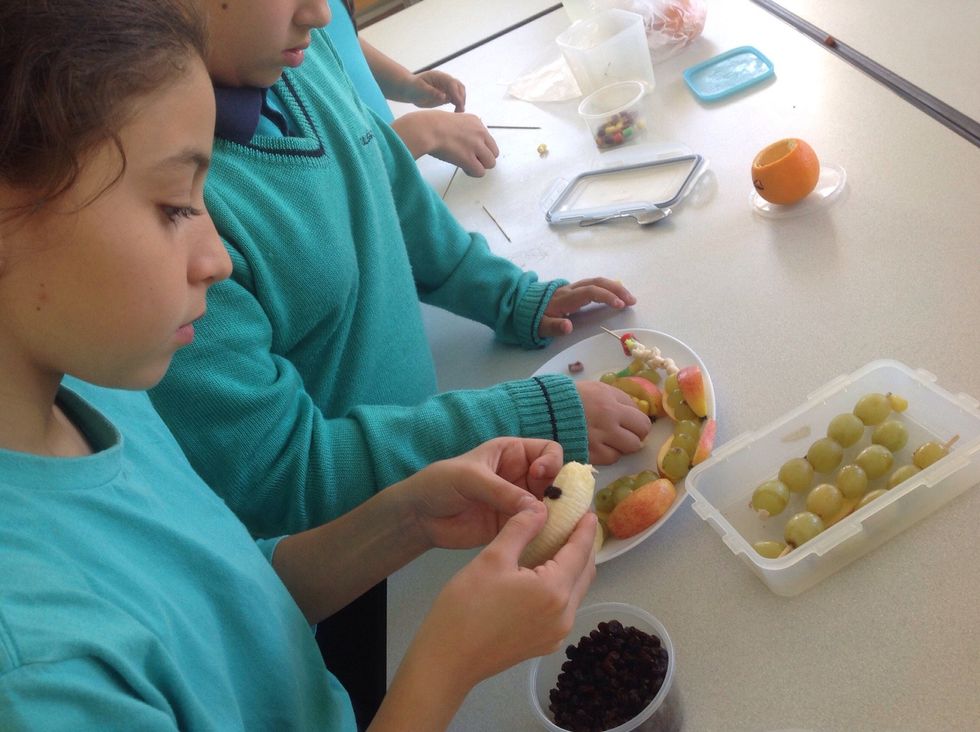 Peel a banana and cut it in half. Decorate the banana with raisins to form eyes and mouth.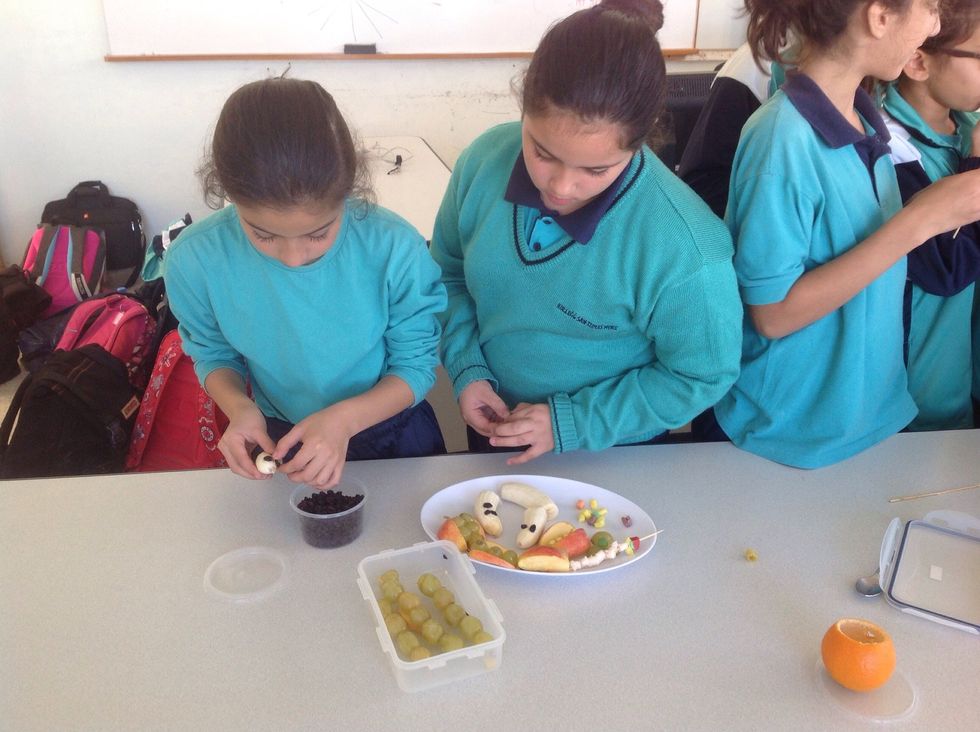 Nicely put all the fruits in the plate.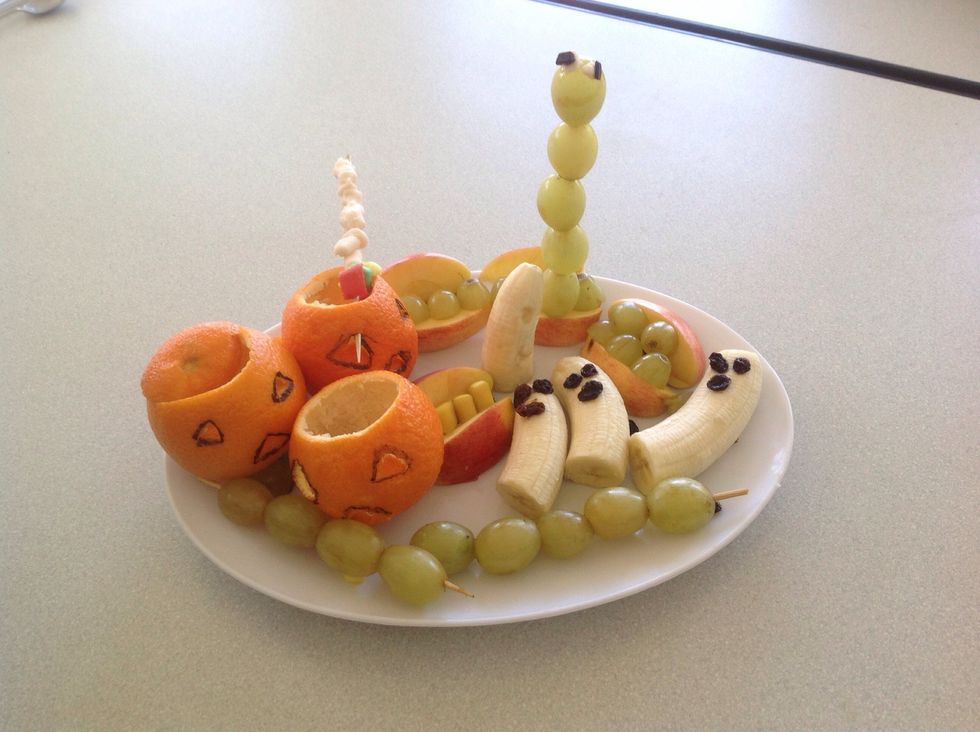 This is the finished product.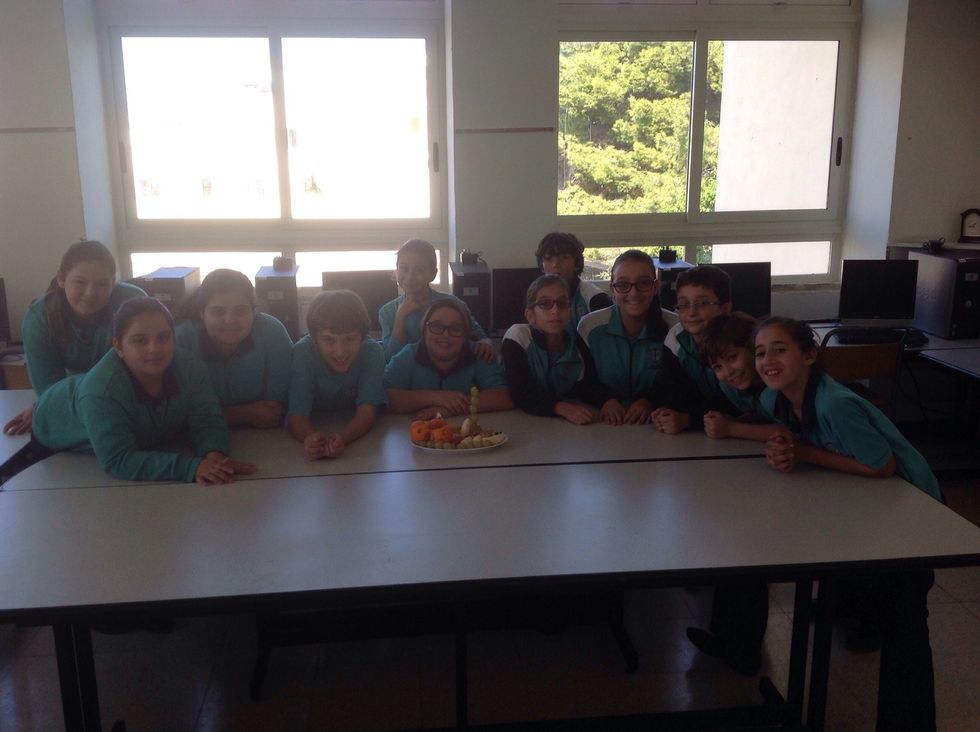 Happy Halloween.
Bananas
Apples
Grapes
Oranges
Raisins
Marshmallows