Ingredients: red paprika/sweet peppers, oregano, garlic, olive oil, black olives, mozzarella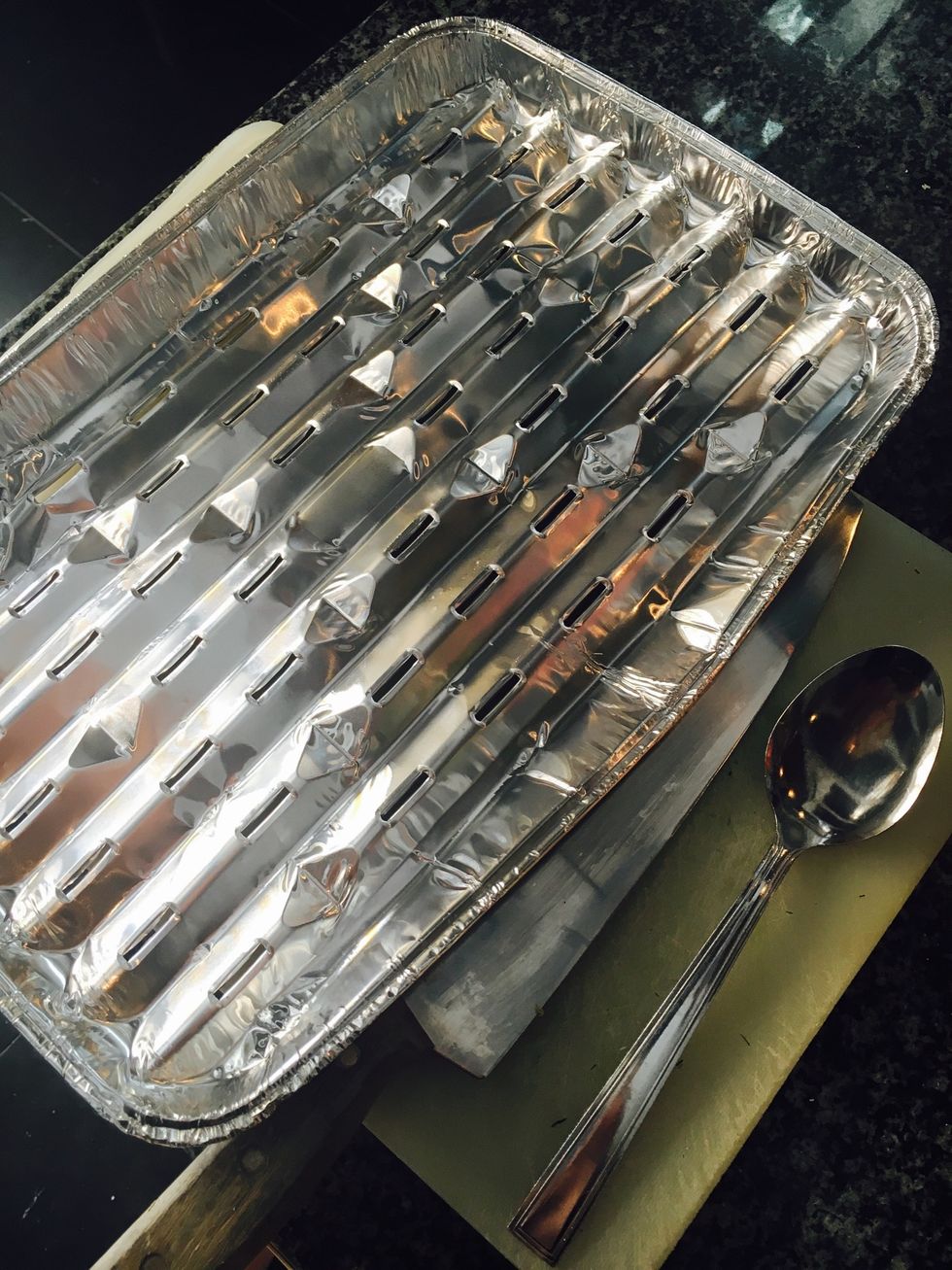 Tools: chopping board, knife, tablespoon, grill-tray/form (you can use a griddle pan instead of a grill, if so you won't need these)
Rub paprika with olive oil.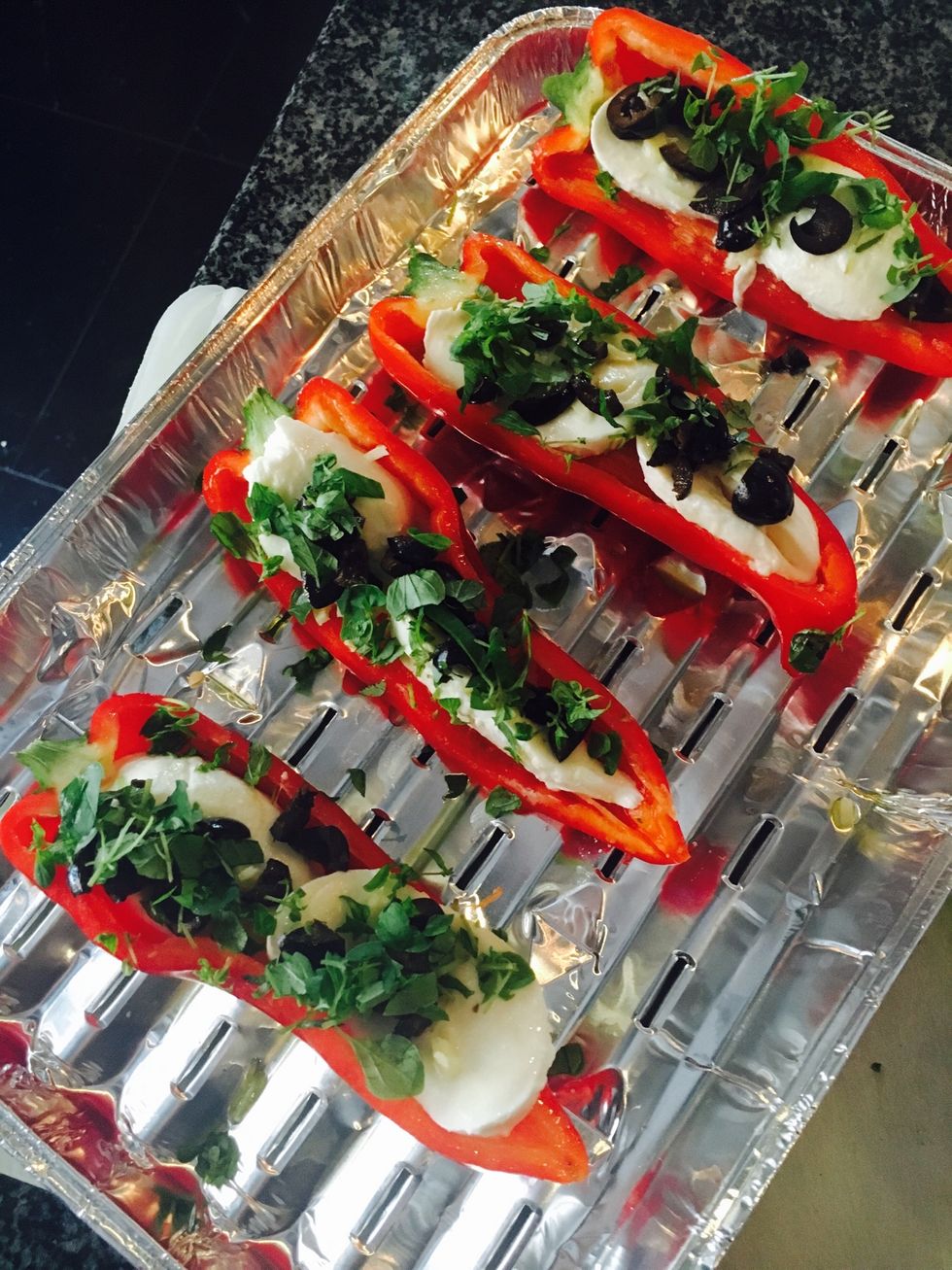 Fill with slices of mozzarella + chopped oregano, olives and garlic.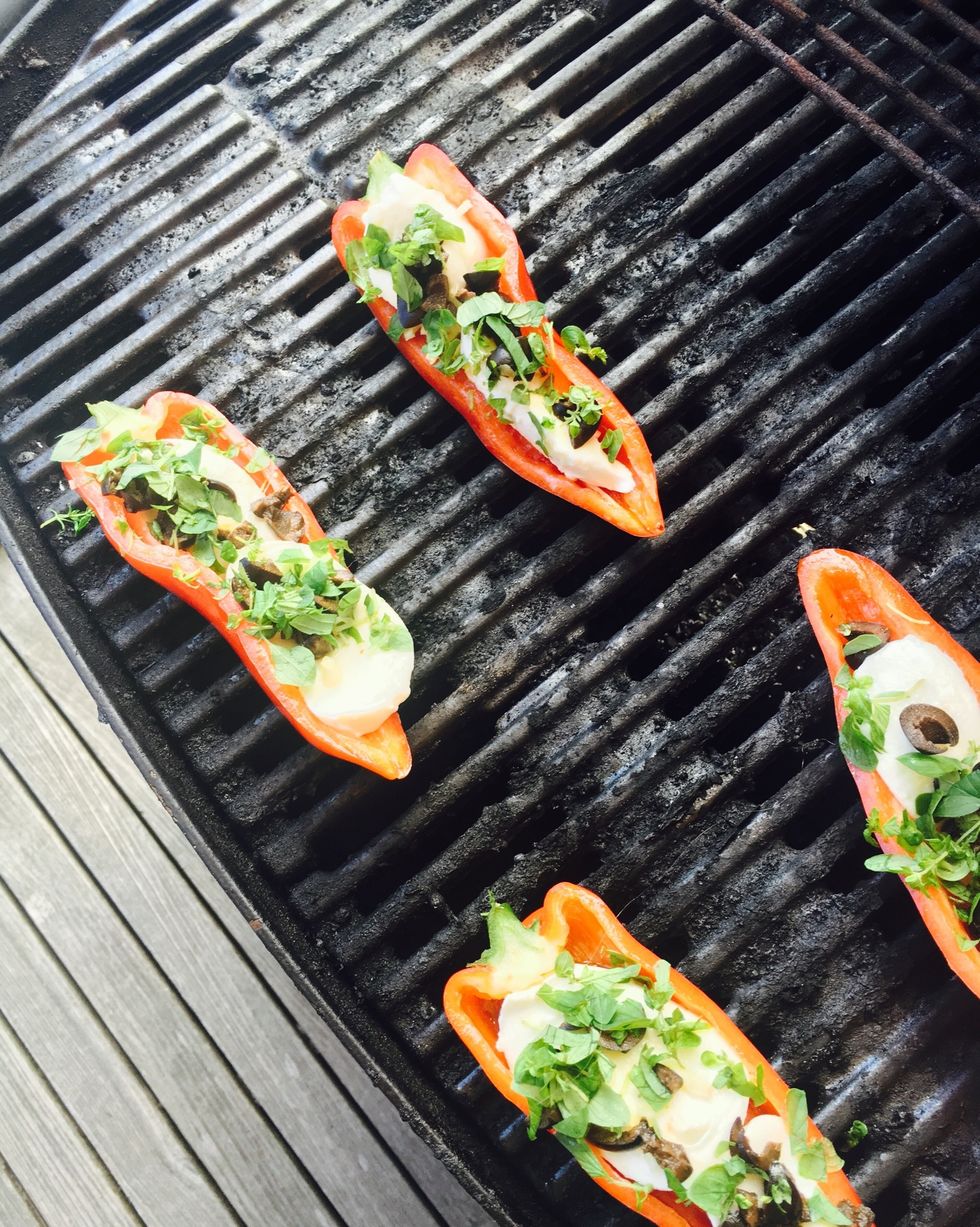 Grill on direct heat until charred. (10-12 mins on medium high heat). Then put in the grill-form and let heat for 2-3 mins with the grill closed)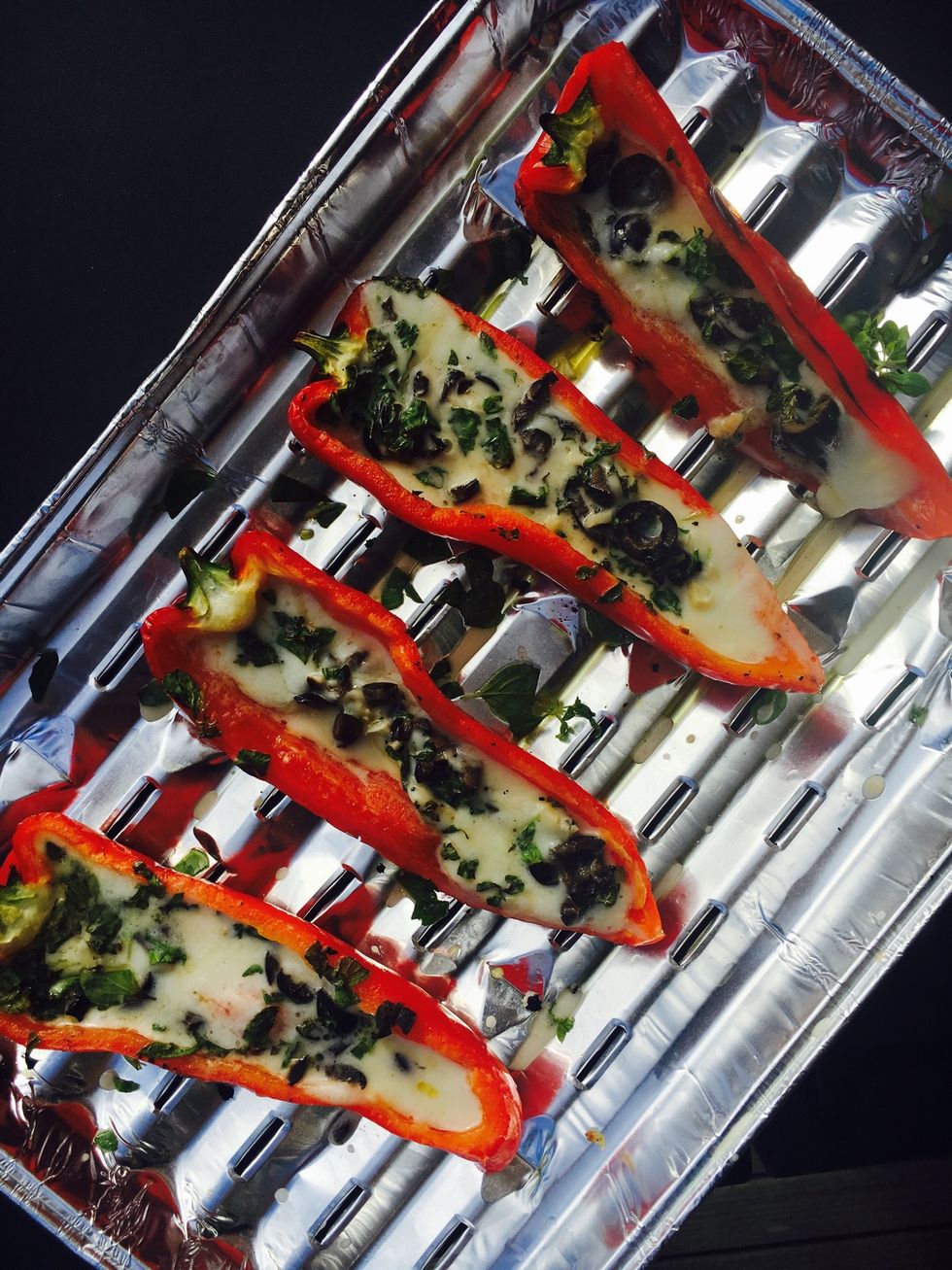 Ready when the mozzarella is melted .
Enjoy 😋
4.0 Red paprika/sweet peppers
2.0 Mozzarella (round, fresh)
4.0Tbsp Oregano
2.0Tbsp Black olives
2.0 Garlic cloves
Olive oil
Beate Olav
24 from Norway?? Love making healthy food and getting inspired by clean living?? \n?Iherb discount code: NMW964\nContact: olav.beate@gmail.com\n\n\n