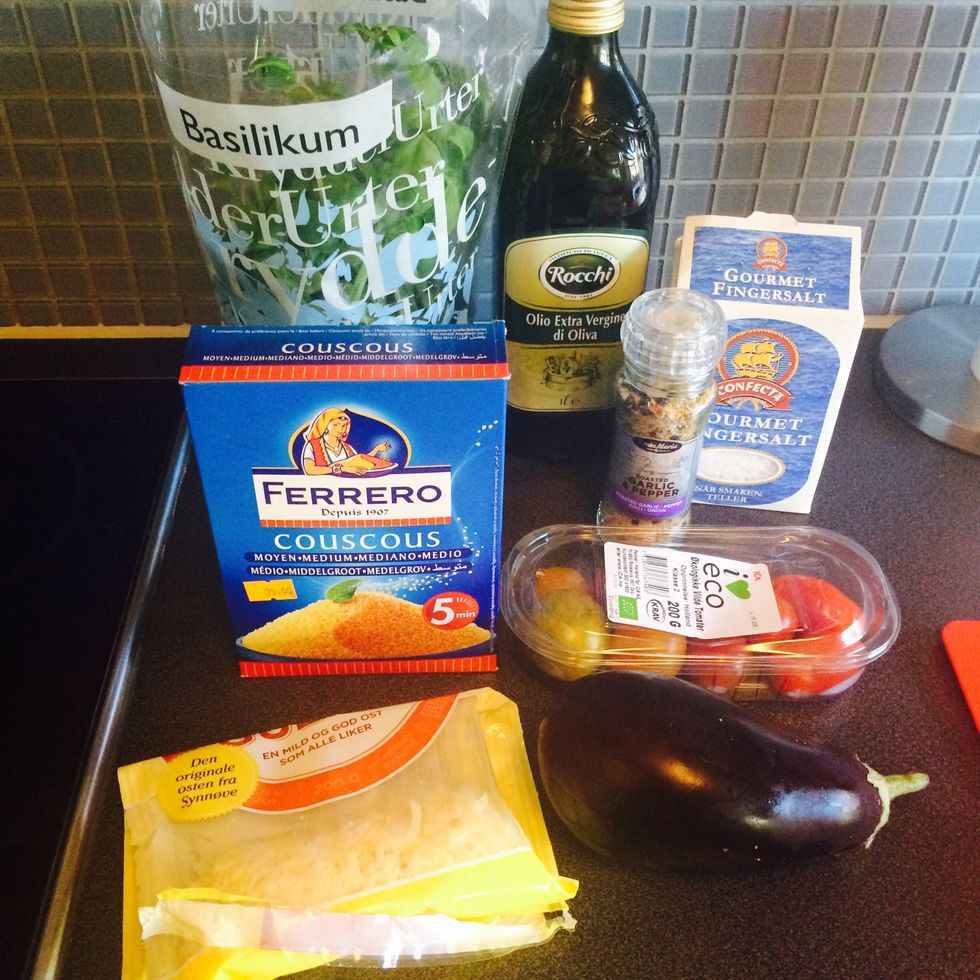 Ingredients: eggplant, cherry tomatoes, whole wheat couscous, light grated cheese, garlic spice, salt, olive oil, basil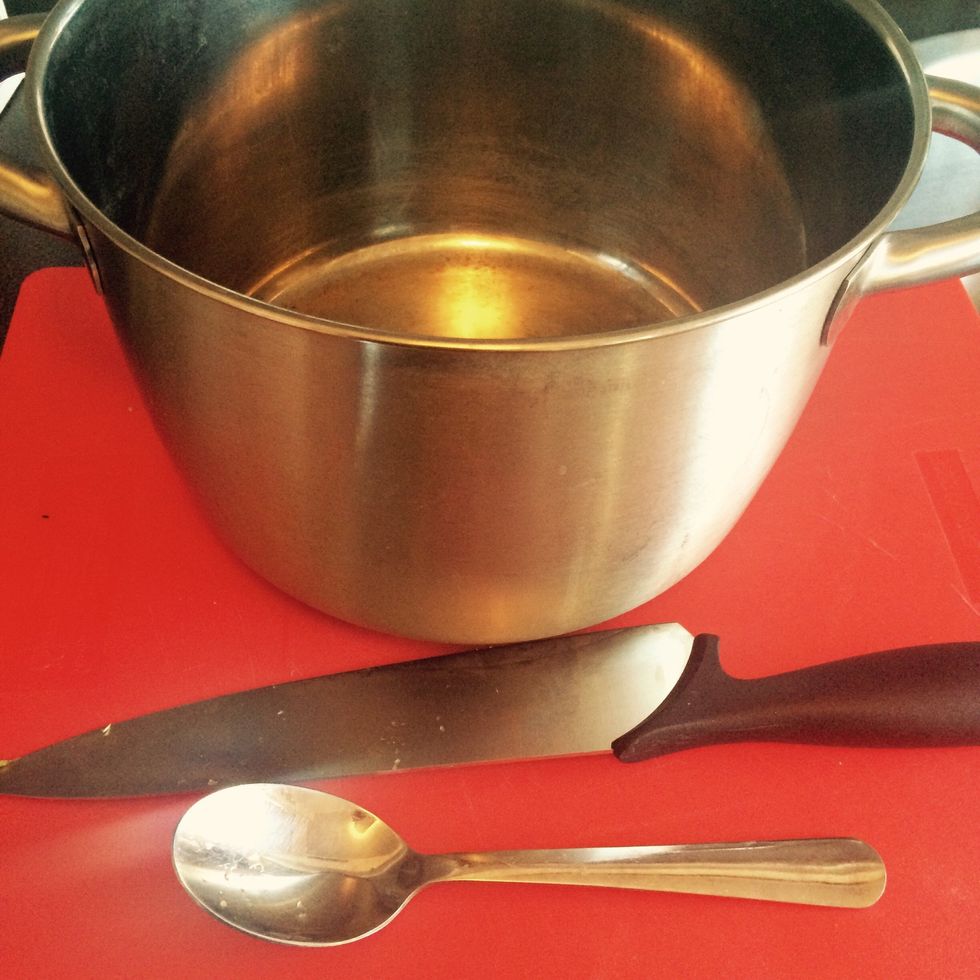 Tools: chopping board, casserole, knife, spoon, baking tray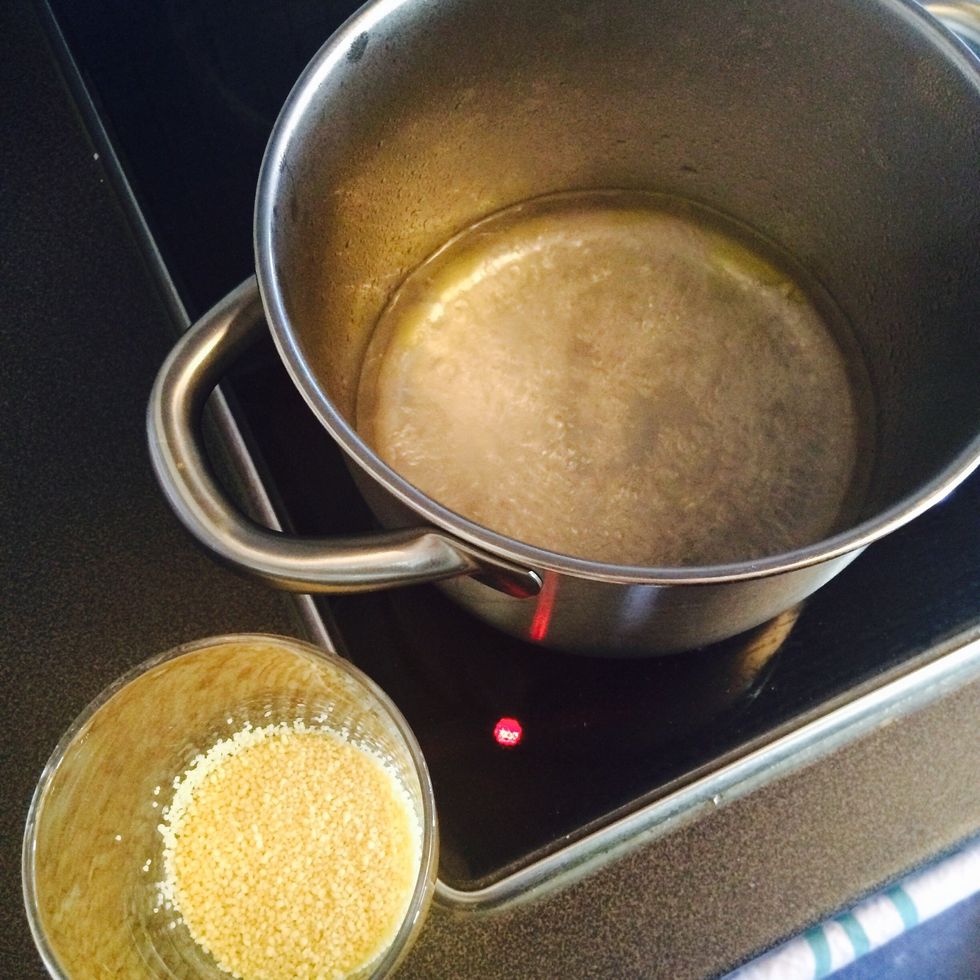 Boil the couscous (according to instructions on pack). Turn the oven on 200 degrees Celsius.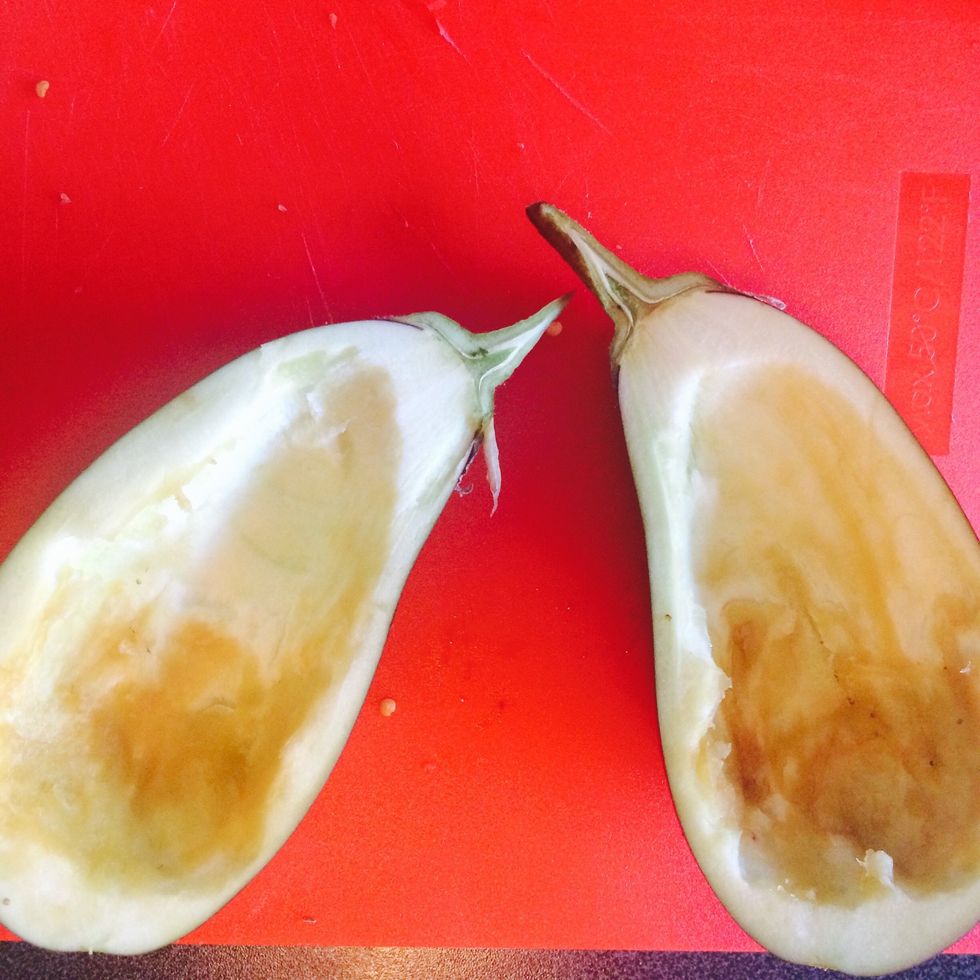 Cut the eggplant in half. Take out the seeds and some of the "meat".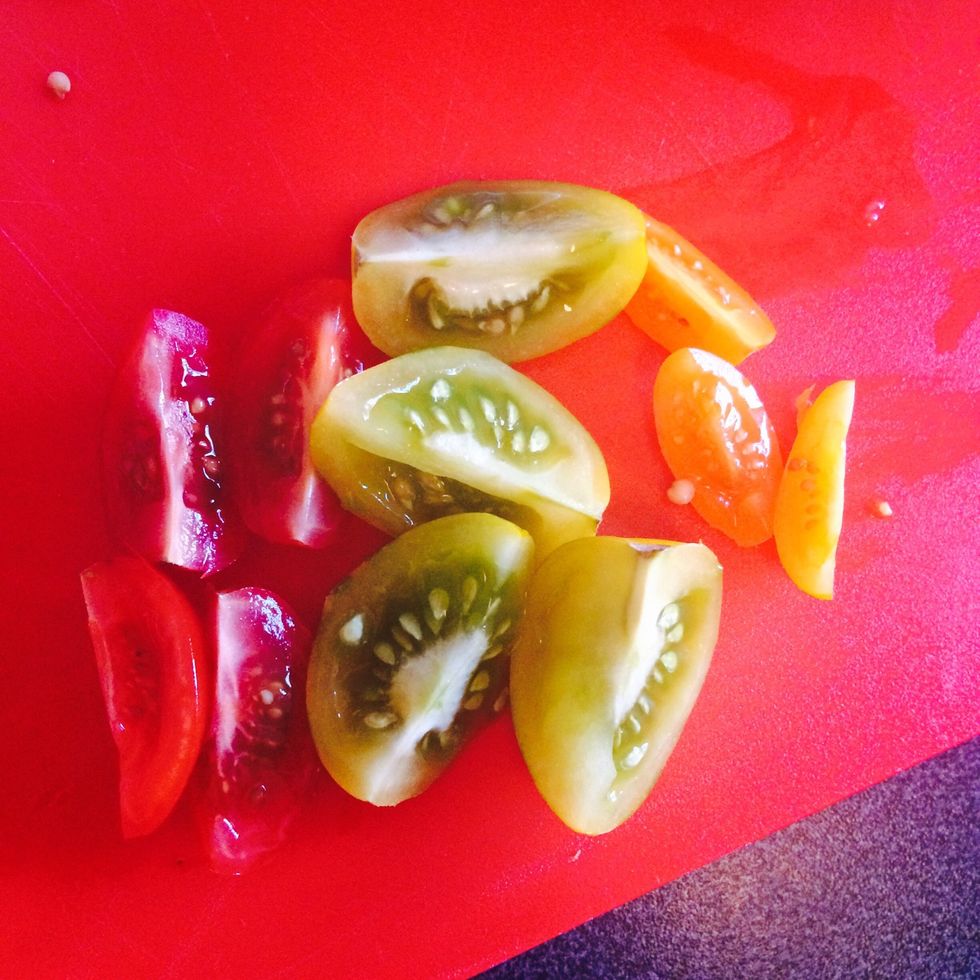 Cut the tomatoes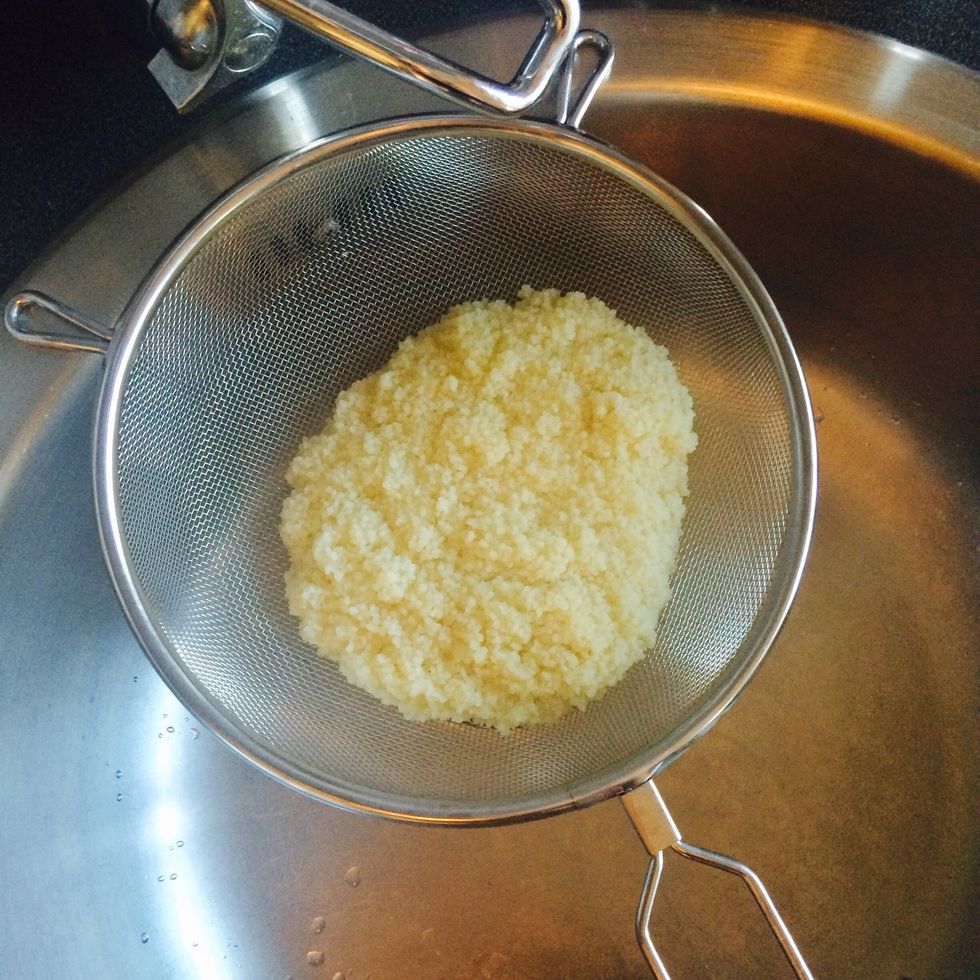 When done take the couscous into a drain to get rid of excess water.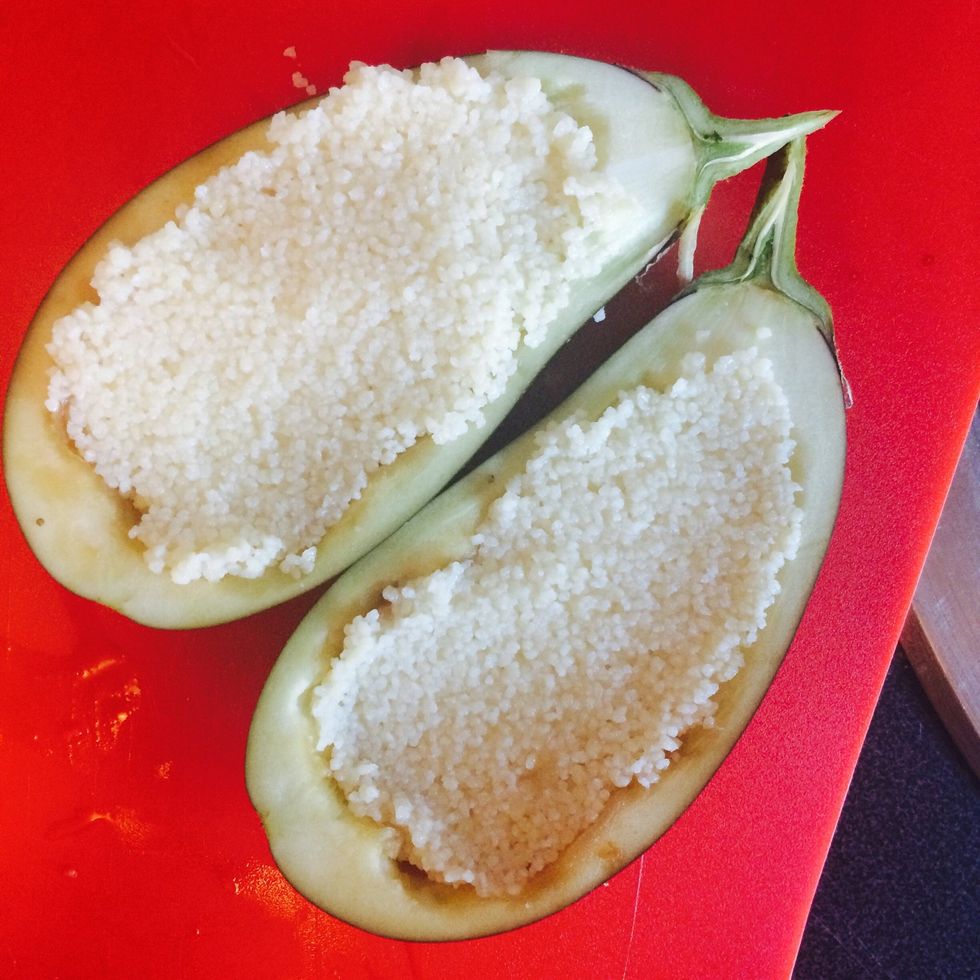 Fill the eggplant with couscous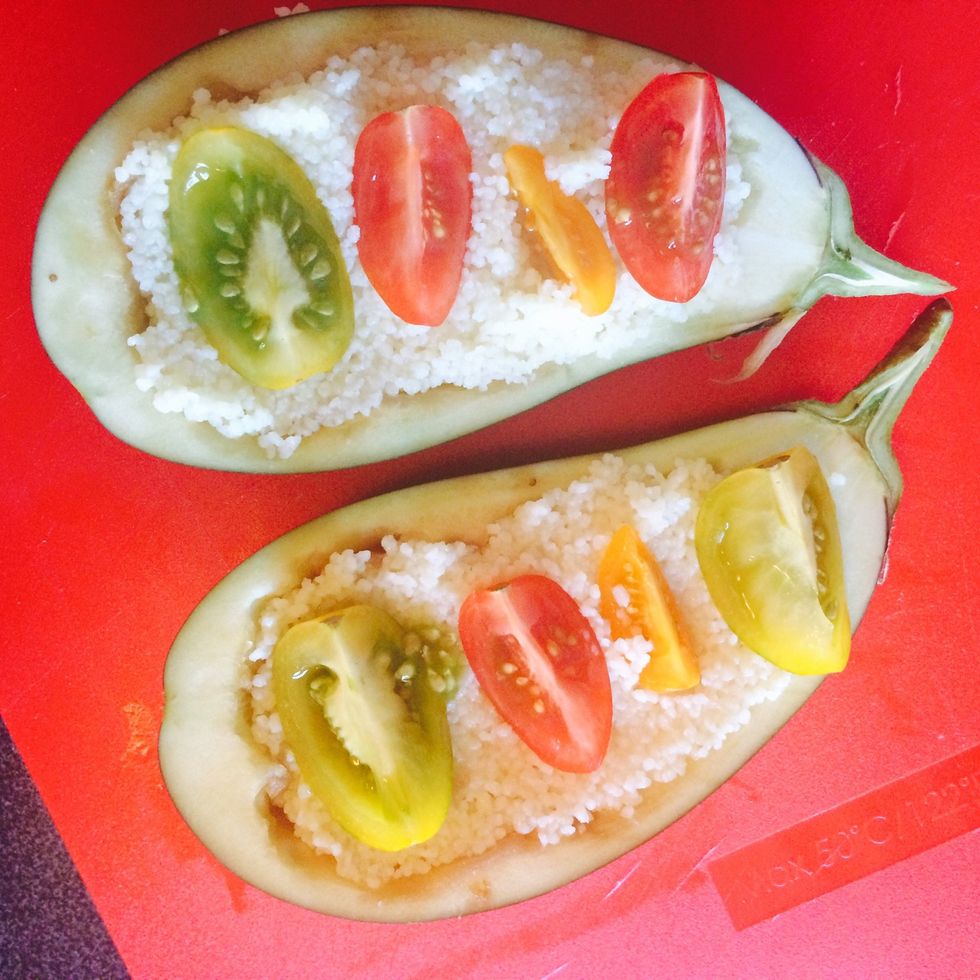 ..and then the tomatoes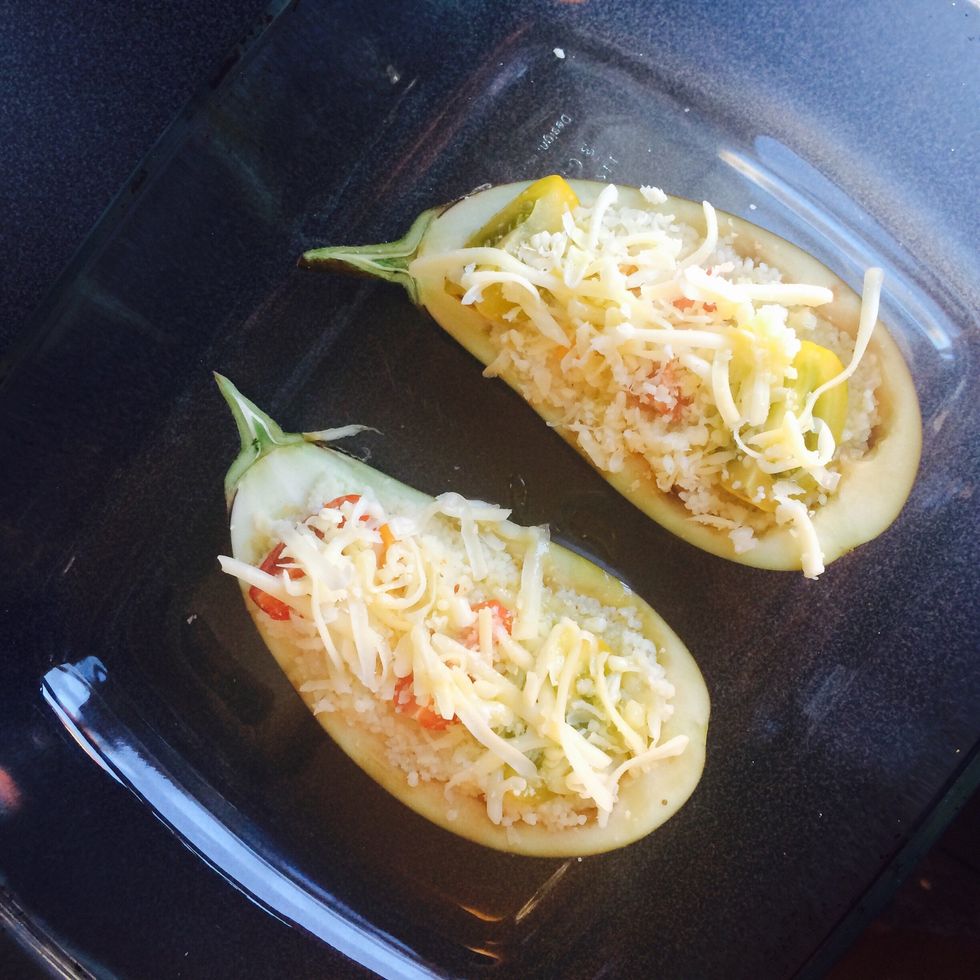 Lastly put the grated cheese on top and season with garlic spice. Spinkle with olive oil. Put in a baking tray.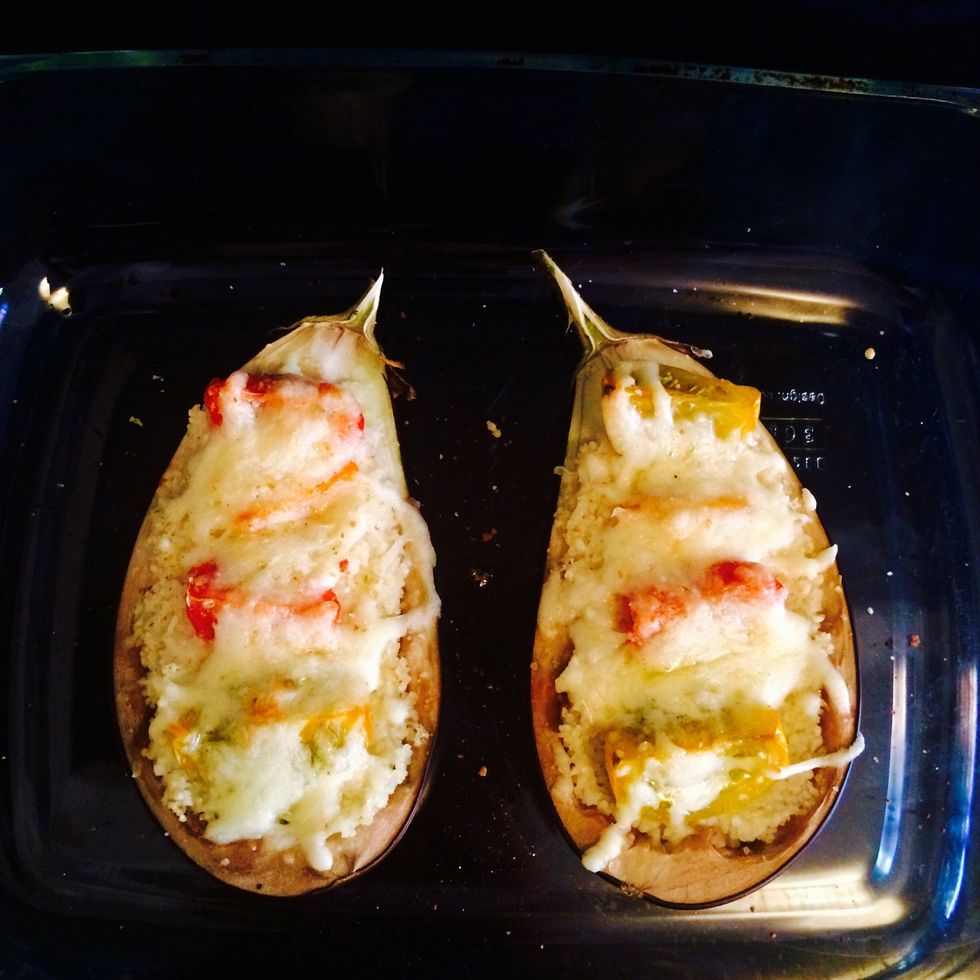 Take out after 5-10 mins when the cheese is melted and golden.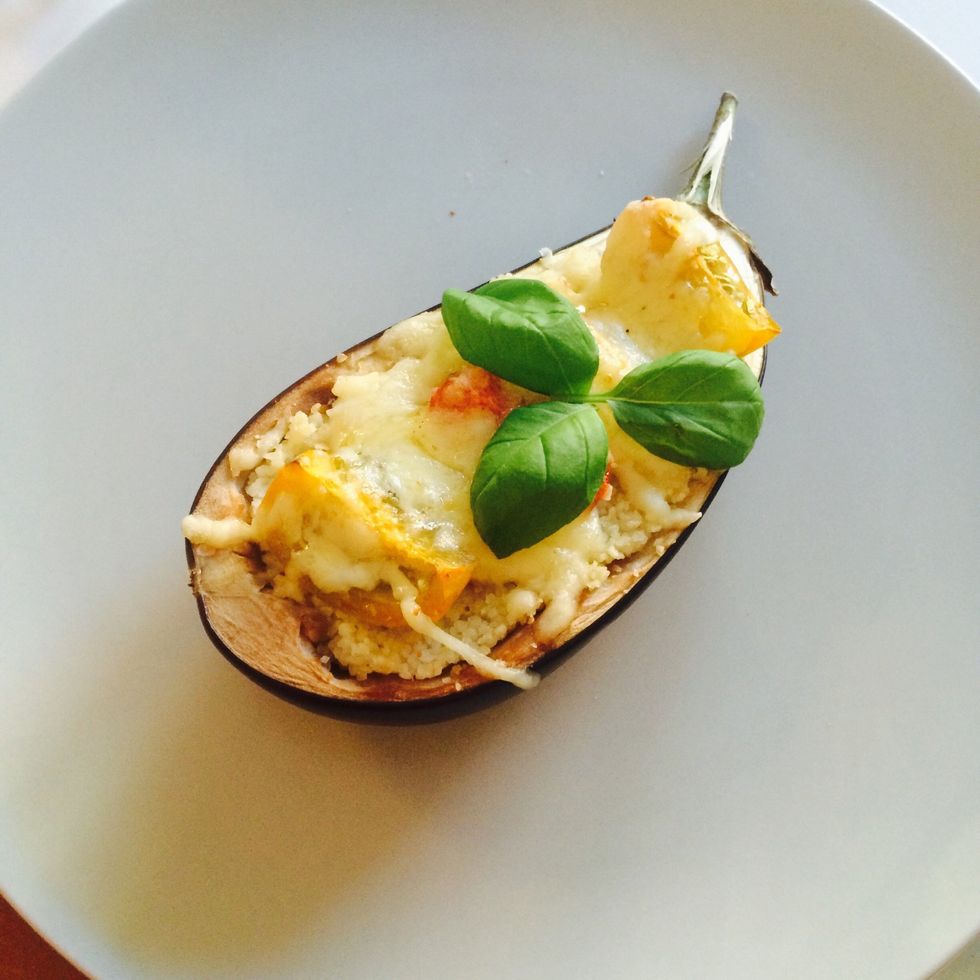 Enjoy 😋
1/2c Whole wheat couscous
1.0 Eggplant
5.0 cherry tomatoes
4.0Tbsp Light grated cheese
2.0Tbsp Olive oil
Sea salt
Basil
Garlic spice
Beate Olav
24 from Norway?? Love making healthy food and getting inspired by clean living?? \n?Iherb discount code: NMW964\nContact: olav.beate@gmail.com\n\n\n