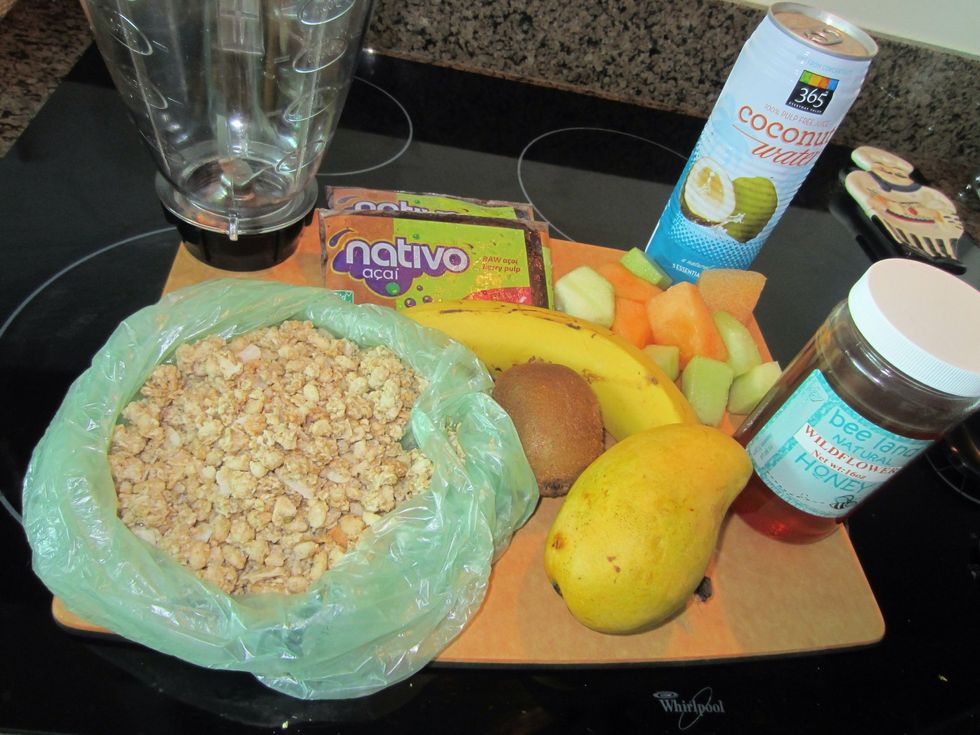 Gather ingredients. These are the only fruits I could find in my place. Kiwi and bananas are my favorite for this dish. Acai bowls are good anytime of the day but I prefer in morning after work out.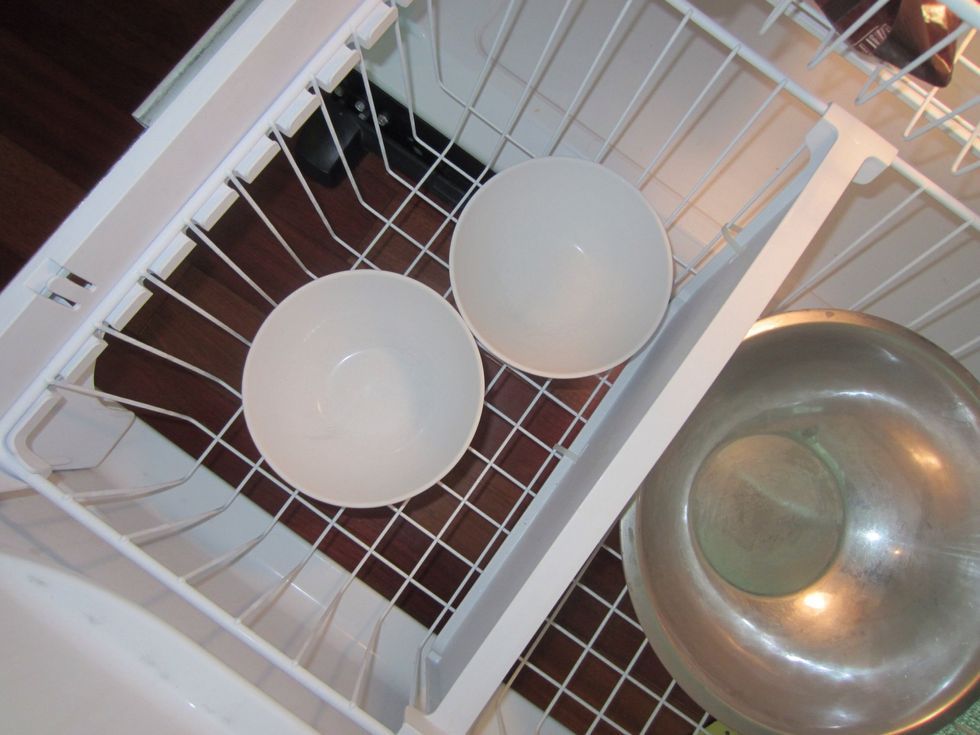 Place bowls in freezer while prepping food. This will keep the blended acai berries from turning into a liquid. You want it to remain a thick milkshake like consistency.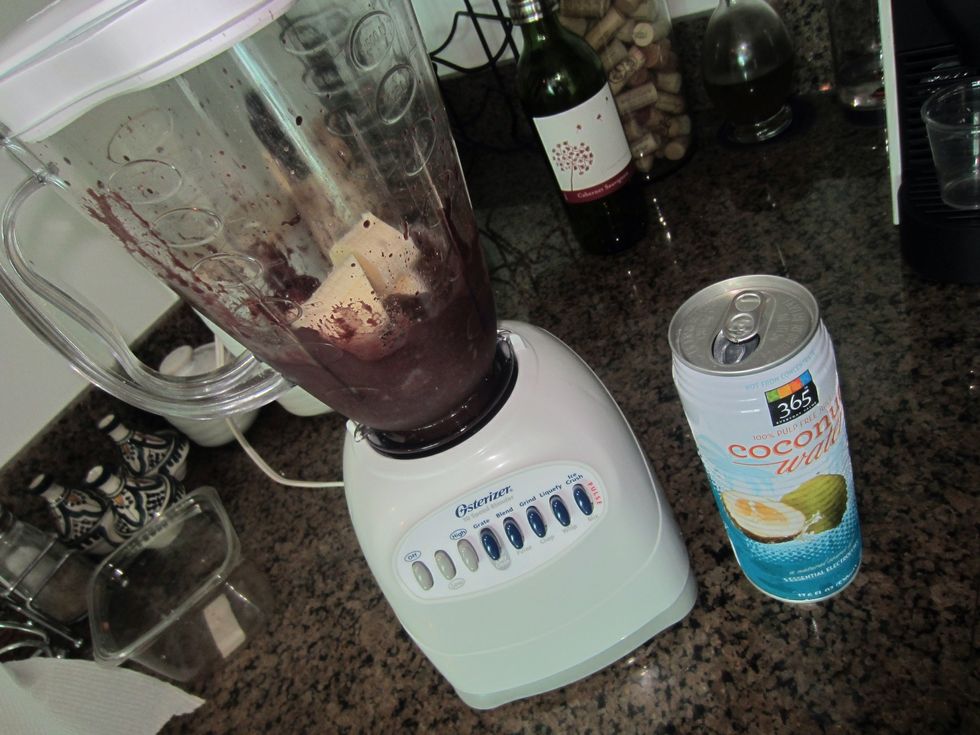 Add a whole banana and a few tablespoons of coconut water. Blend do not liquefy the ingredients. Make sure it is a nice thick consistency when pouring into frozen bowls.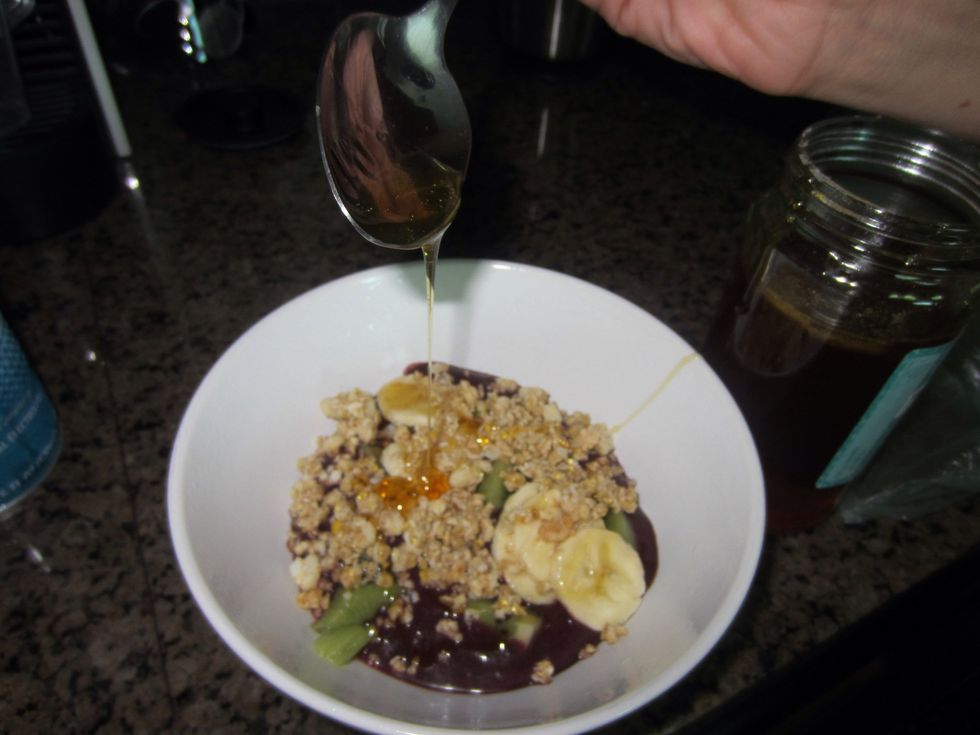 Add the remaining fruit and granola then drizzle on some honey.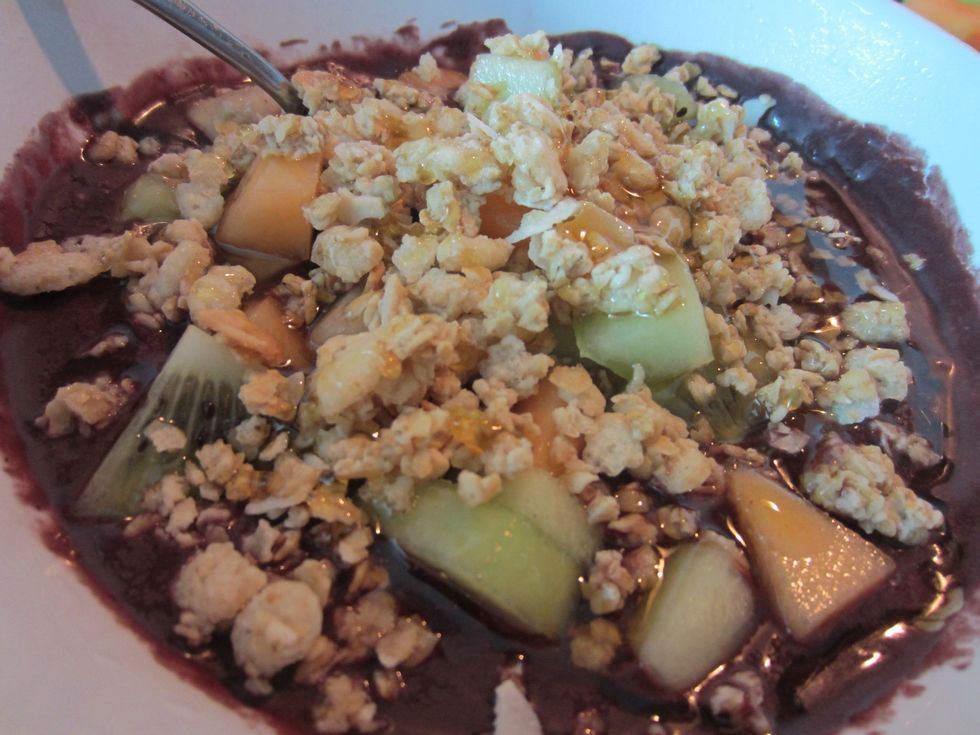 (Ah-sigh-eee) Acai berries come from the amazon and considered a super food. You can buy them frozen in specialty stores and selected whole foods. Good way to start your day!
Frozen Acai pack
Bananas
Coconut water
Granola of choice
Honey to sweeten
Any other fruit of choice for toppings