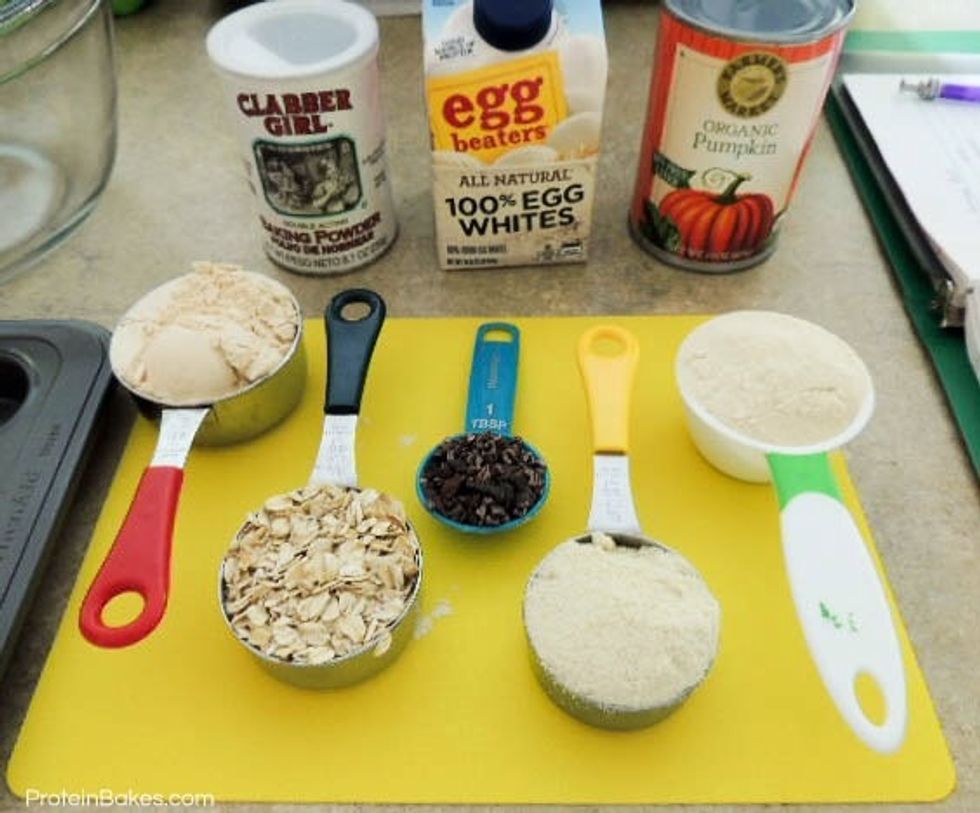 Gather all ingredients together. Get a bowl where you will prepare the batter.
Combine all dry ingredients in a bowl.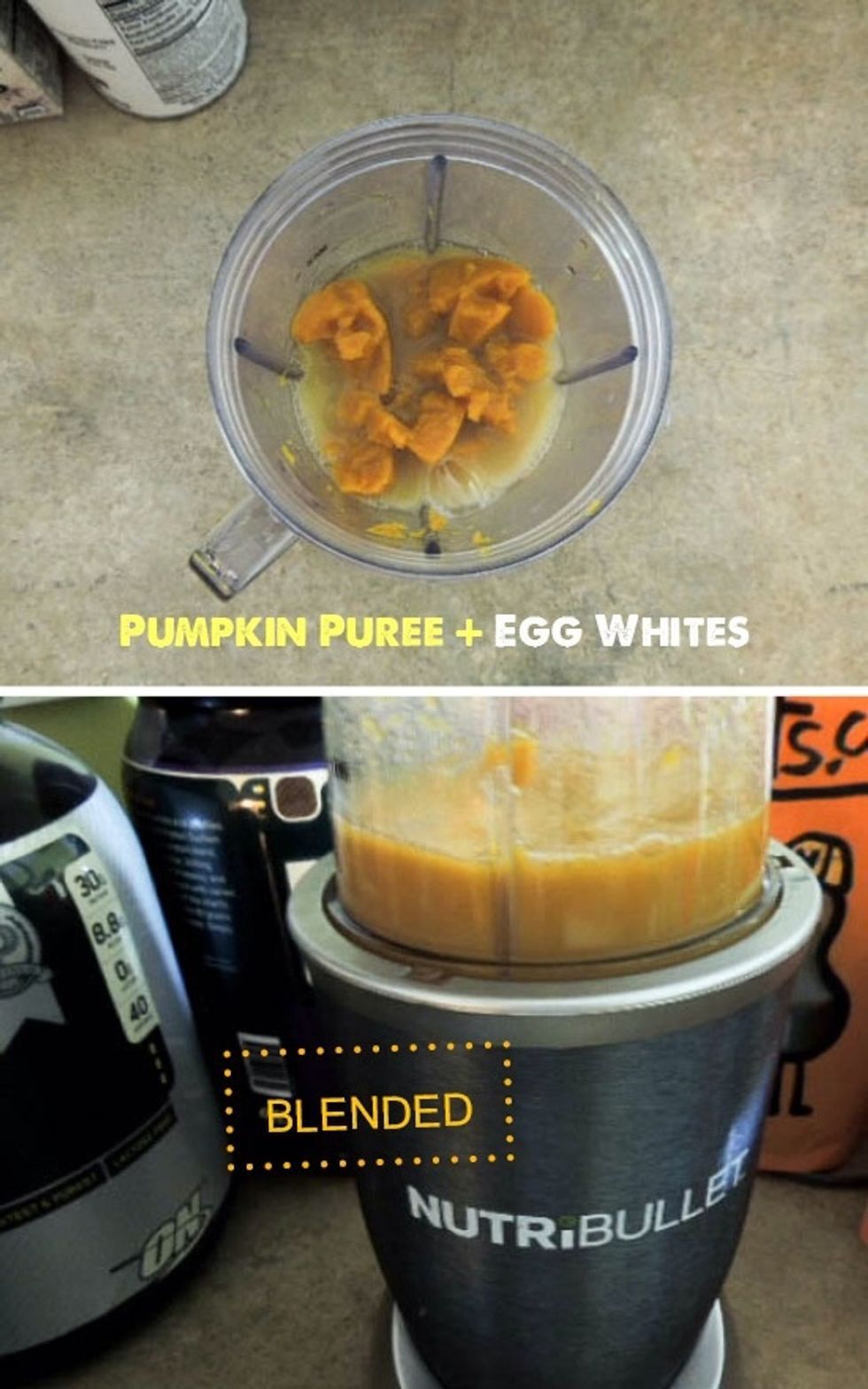 Combine pumpkin puree with egg whites and blend to make a liquid mixture.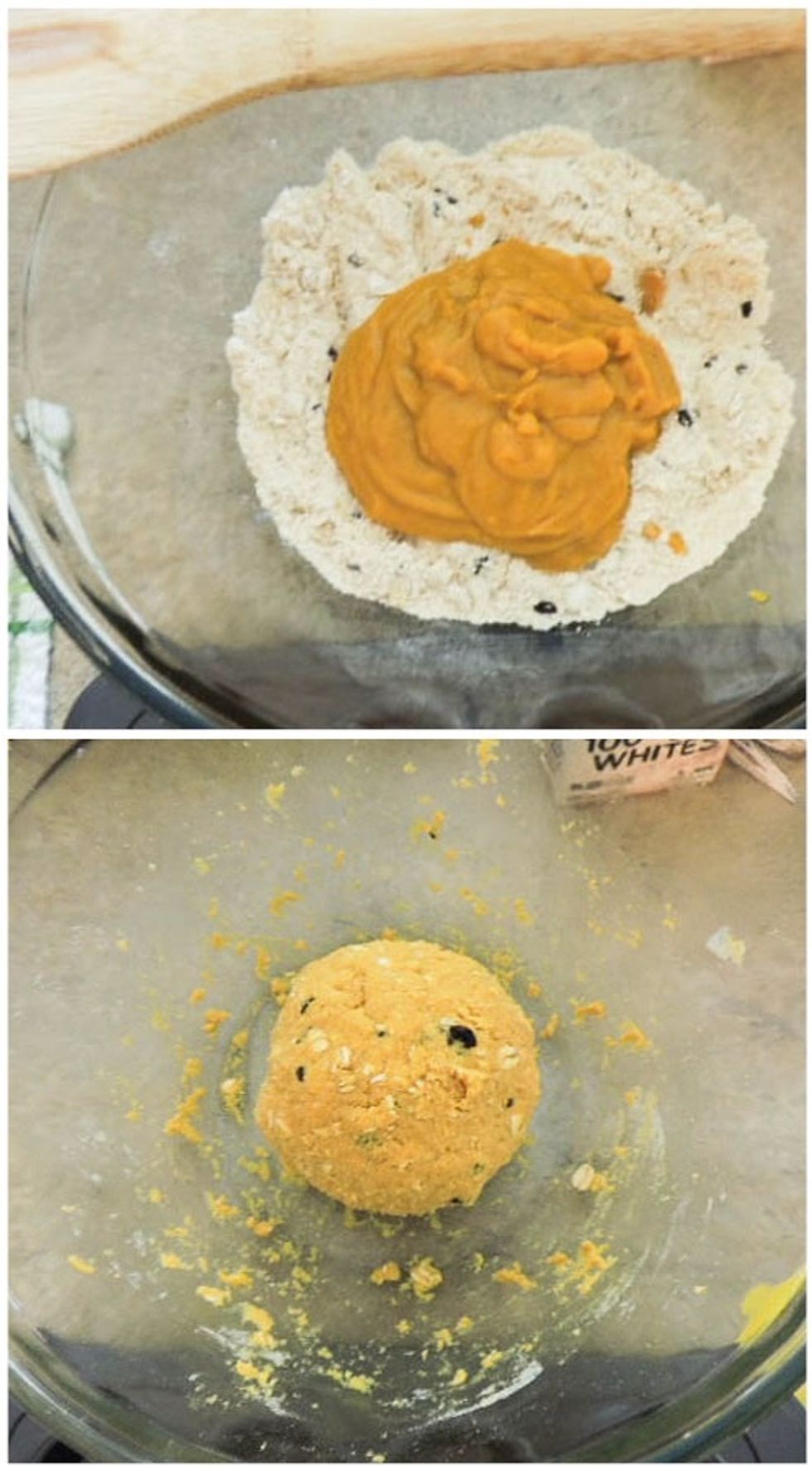 Add liquid mixture to dry intredients and using utensil start incorporating everything together. At the very end it is best to use your hands. This dough won't stick if you are using coconut flour.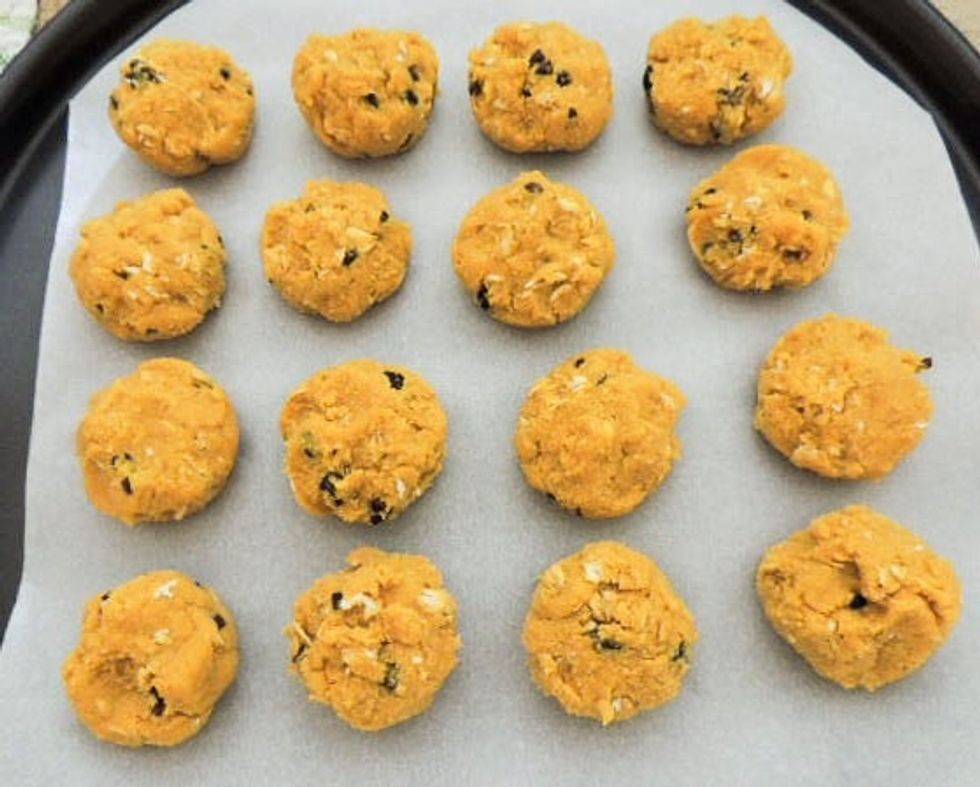 Shape cookies in a desired form and place them on baking sheet covered with parchment paper. If using foil, spray a bit of non-stick.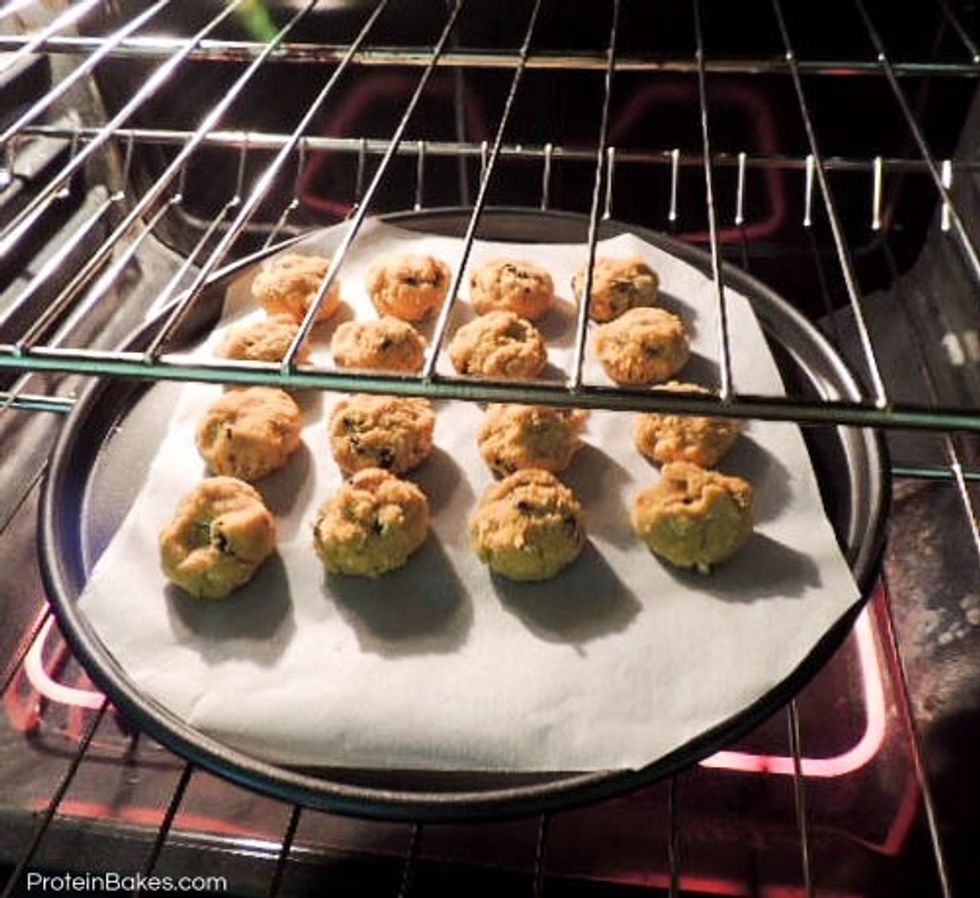 Place in the oven and bake for 20 minutes at 360 F.
Enjoy! :)
1/2c pumpkin puree (organic canned is perfect)
1/2c egg whites
1/2c coconut flour (or any other flour you have)
1/4c almond meal
1/3c quaker oats
1/3c cinnamon whey protein powder (or other)
1.0tsp baking powder
1.0Tbsp cacao nibs (if you have, or can use chopped nuts)
Protein Bakes
Join me at www.ProteinBakes.com to learn how to make your own protein bars, cookies, pancakes, waffles and more using the best ingredients