How to make healthy, delicious, and easy chicken dish
For busy people who want to eat REAL food. Lemon, garlic, and olive oil are the secret ingredients in this super delicious dish. Three words: delicious + easy + healthy!
37
Warning: Don't let any hungry people in your house while cooking this recipe because the smell of the lemon, garlic, and olive oil coming out from your oven will make them go crazy!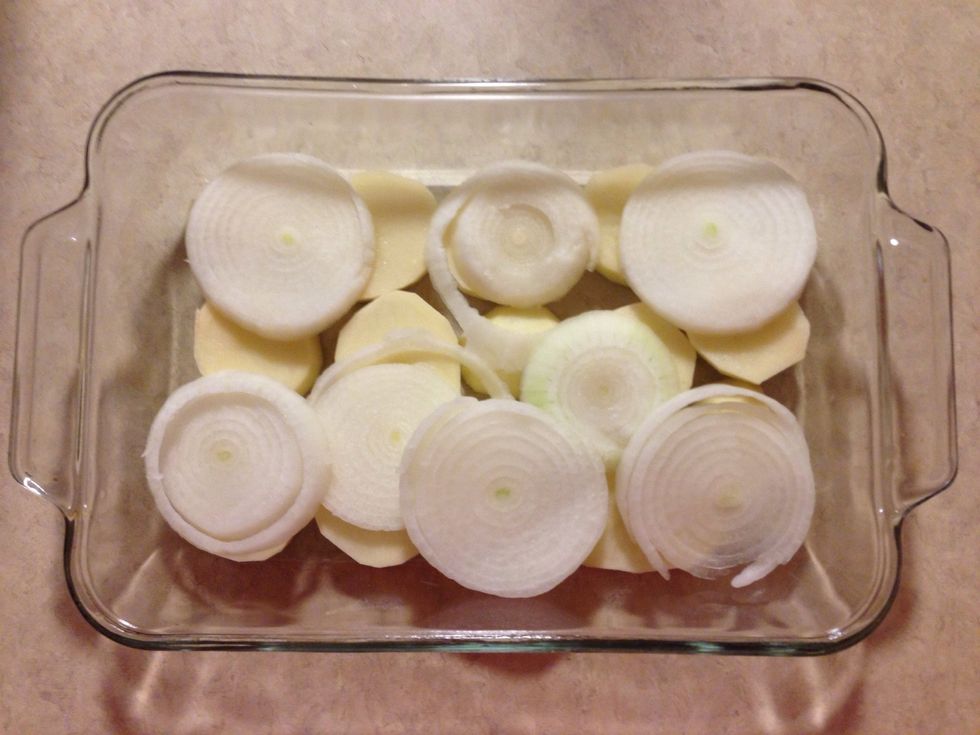 Put the cut potatoes and onion in a pan so that the potatoes are on the bottom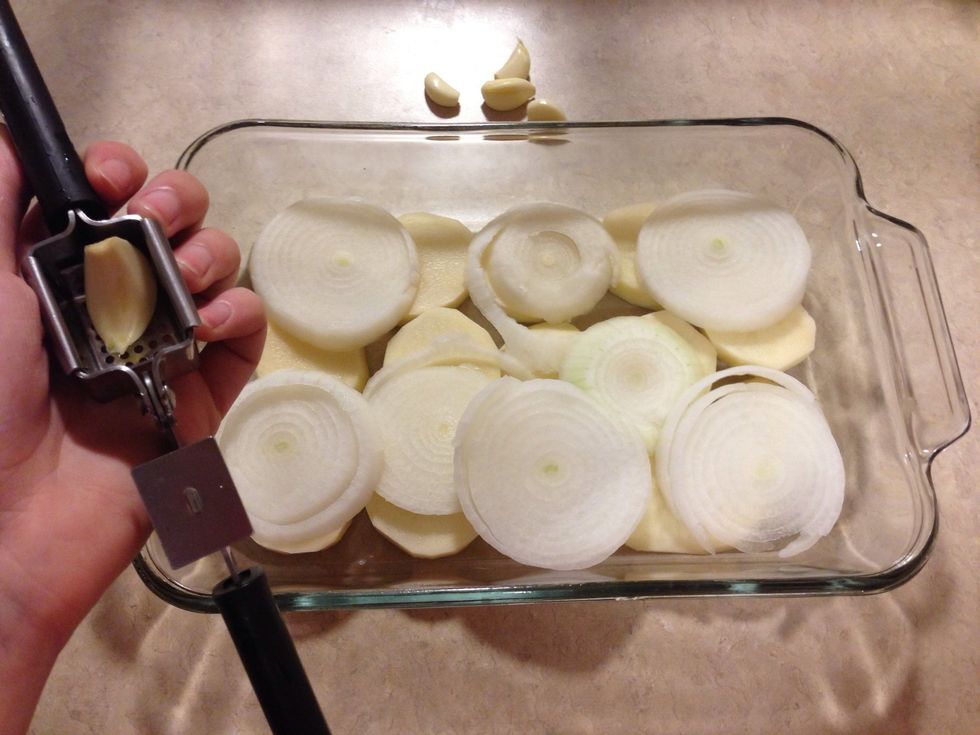 Add the minced garlic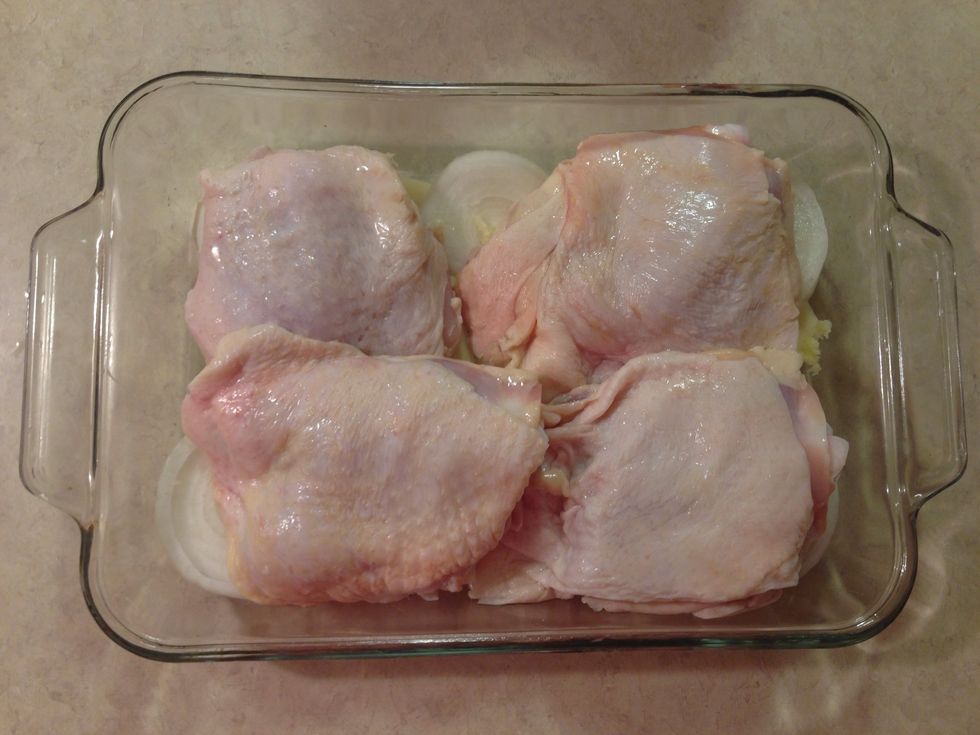 Wash the chicken and put it in the pan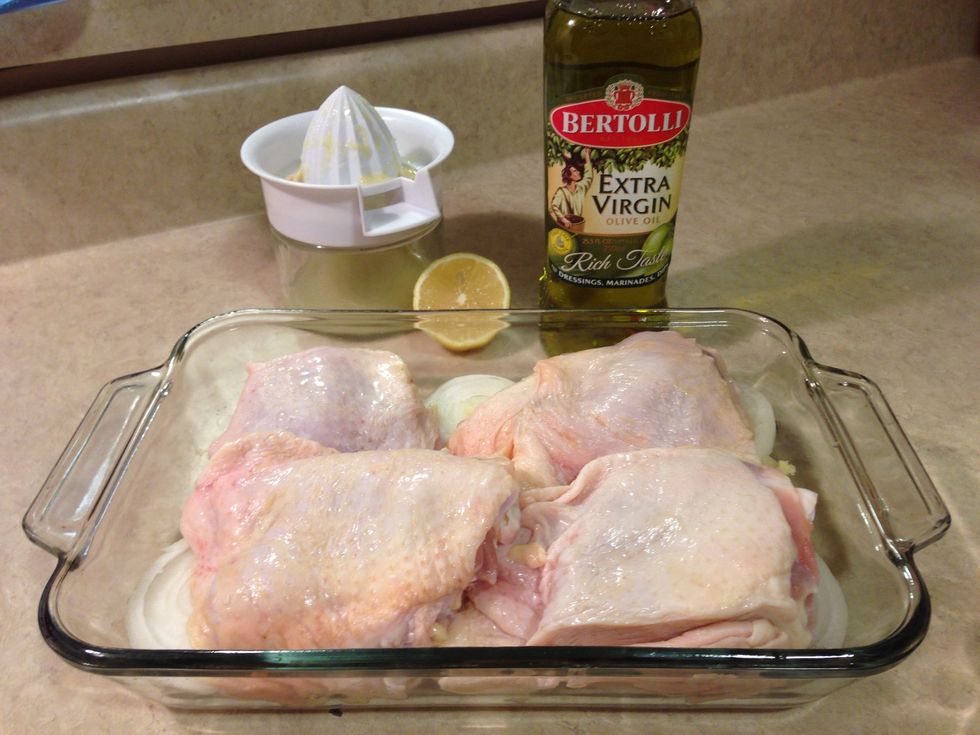 Add lemon juice and olive oil over the chicken.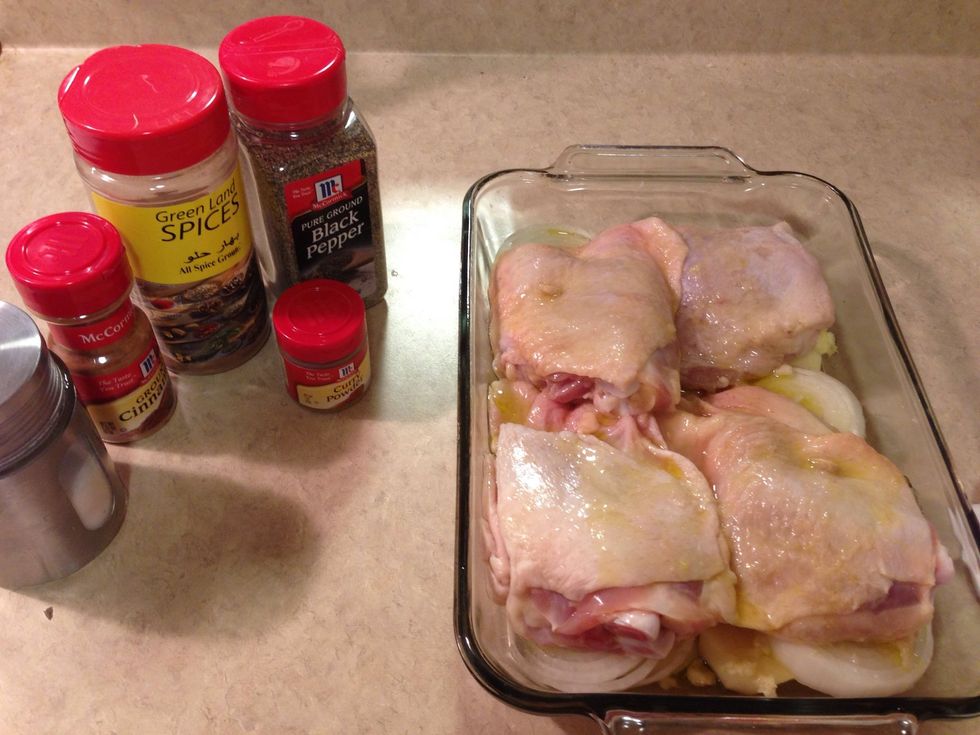 Spice it up with salt, black pepper, cinnamon, all spice, and a pinch of curry (which is not required). Put as much as you like until you cover the chicken with spices.
Rub the chicken from all sides and allow the spices to touch the onion and the potatoes. Add some water.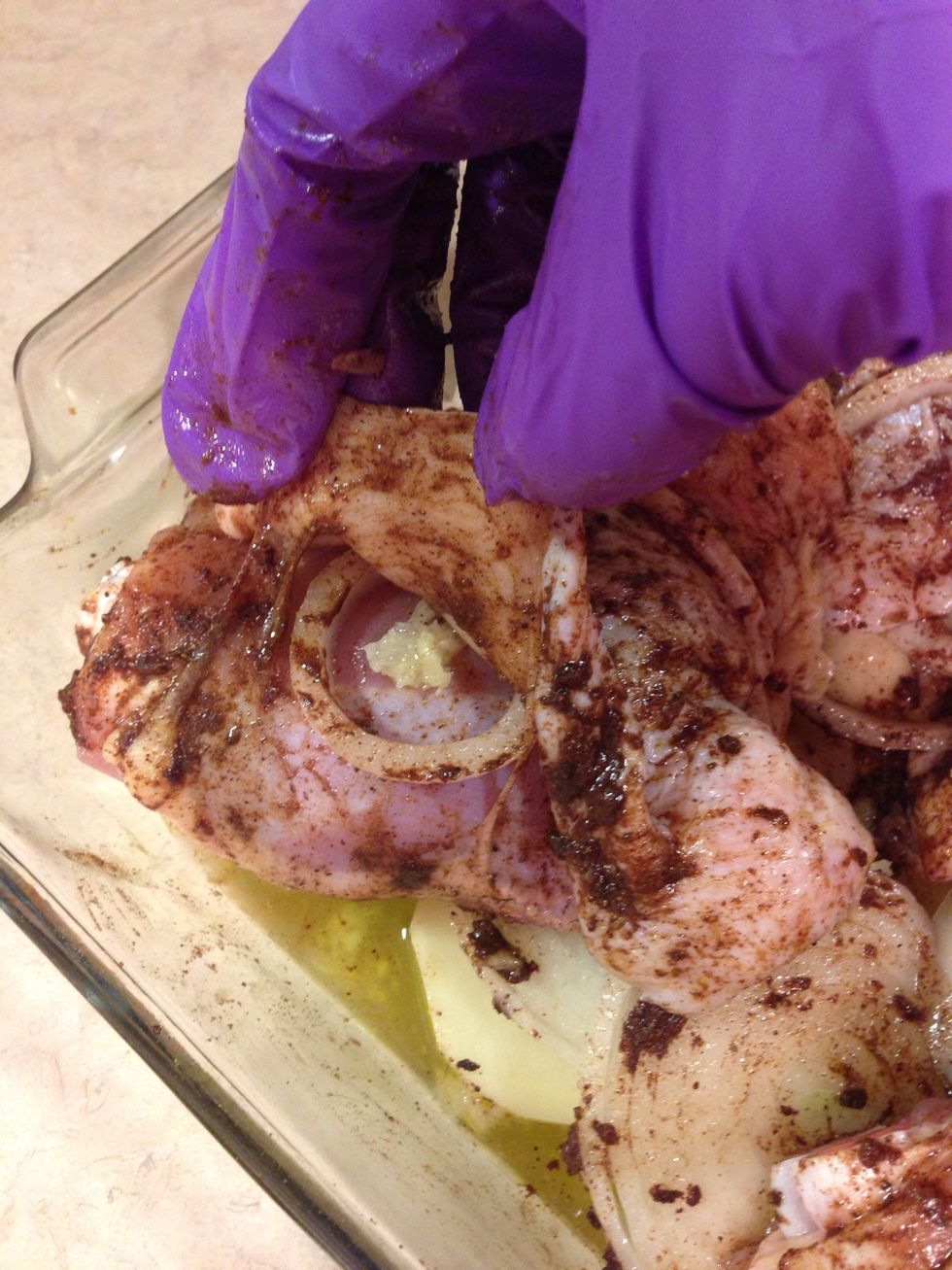 Put onion pieces and some garlic between the chicken skin and meat in each chicken.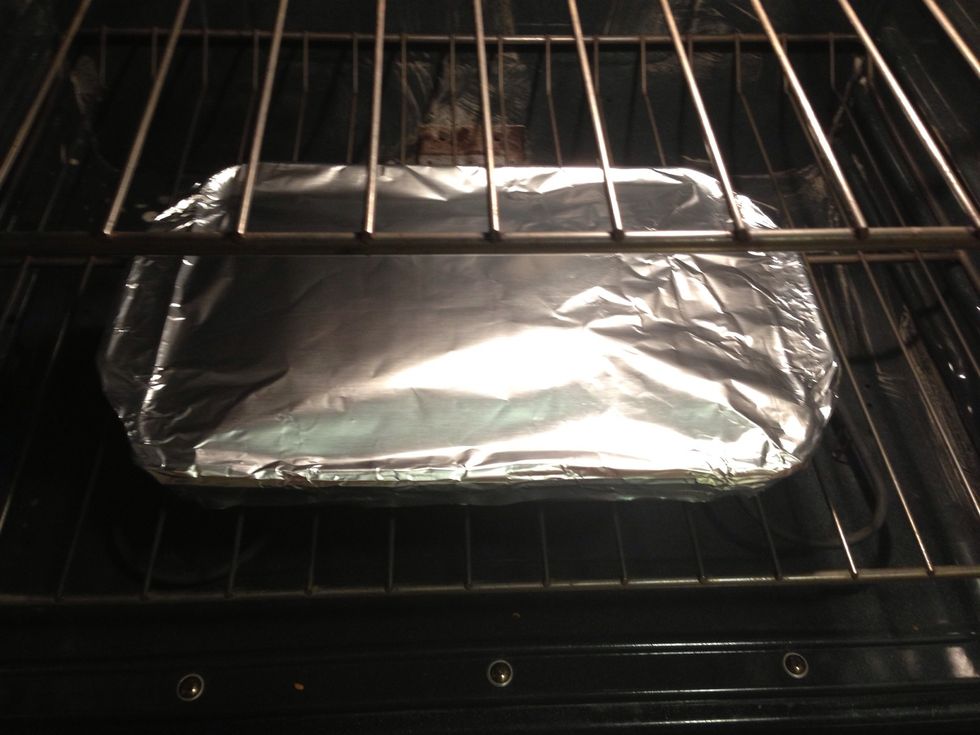 Cover up with foil and put in oven (400 F) for 1:30 hours.
Now go study or watch a movie and let your lunch get cooked for you!
Uncover and let for 10 more minutes.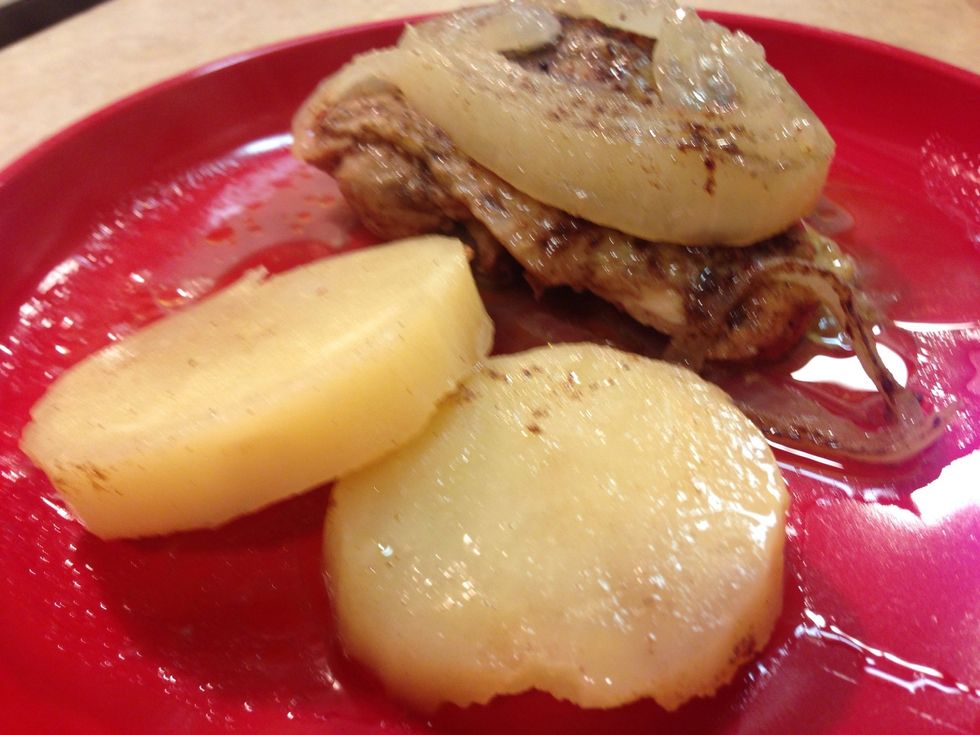 Now enjoy!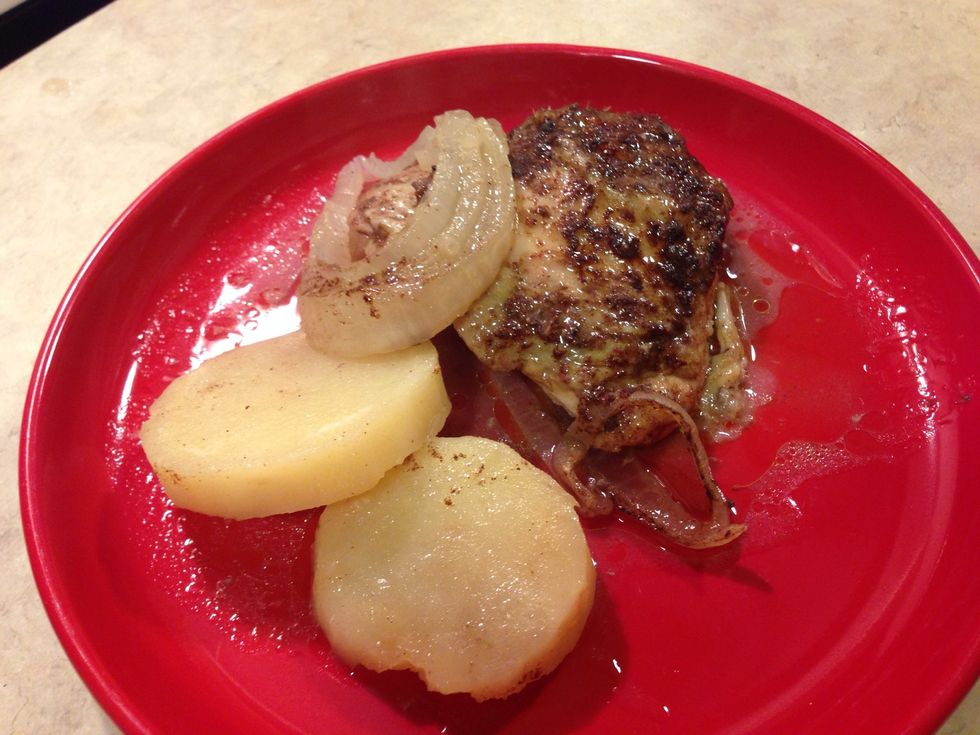 Unbelievable smell and taste.. Hmmmm😋
2.0 Potatoes
1.0 Onion
5.0 Garlic cloves
2.0 Lemons
Olive oil
Salt
Black pepper
Cinnamon
All spice
Curry
3/4c Water