Guilt free chocolatey peanut butter goodness!
231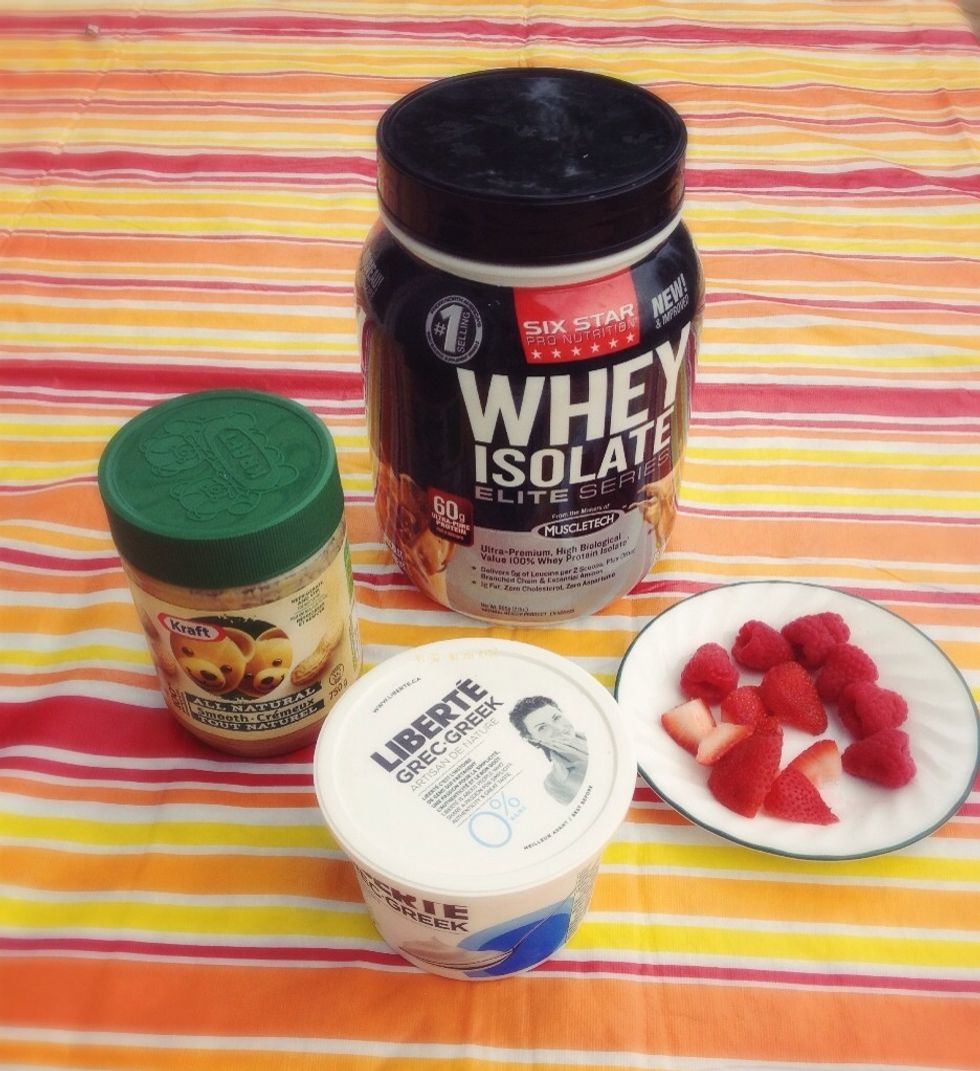 Collect your ingredients.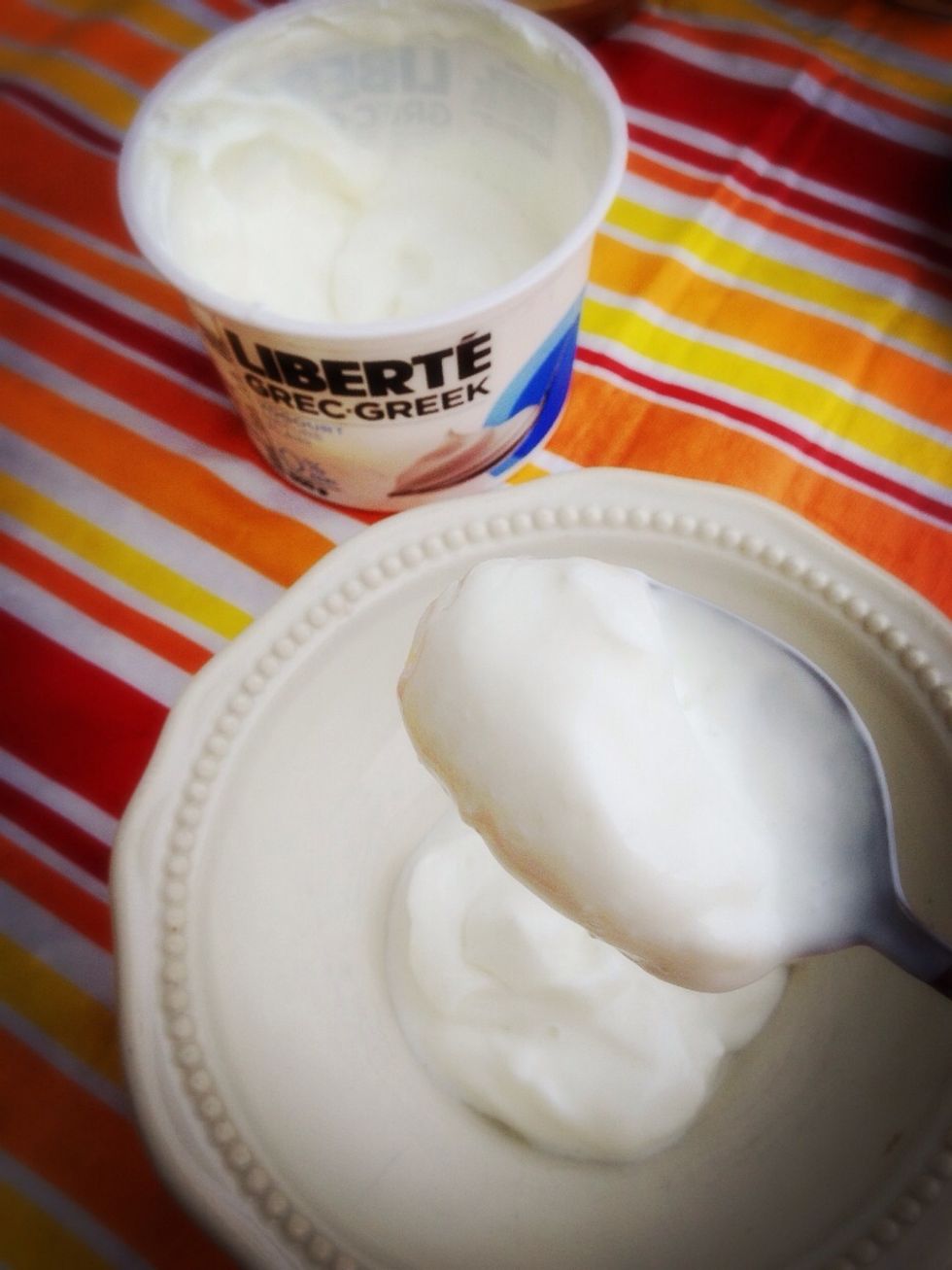 Add 4 generous tbsp's of nonfat (low sugar) Greek yogurt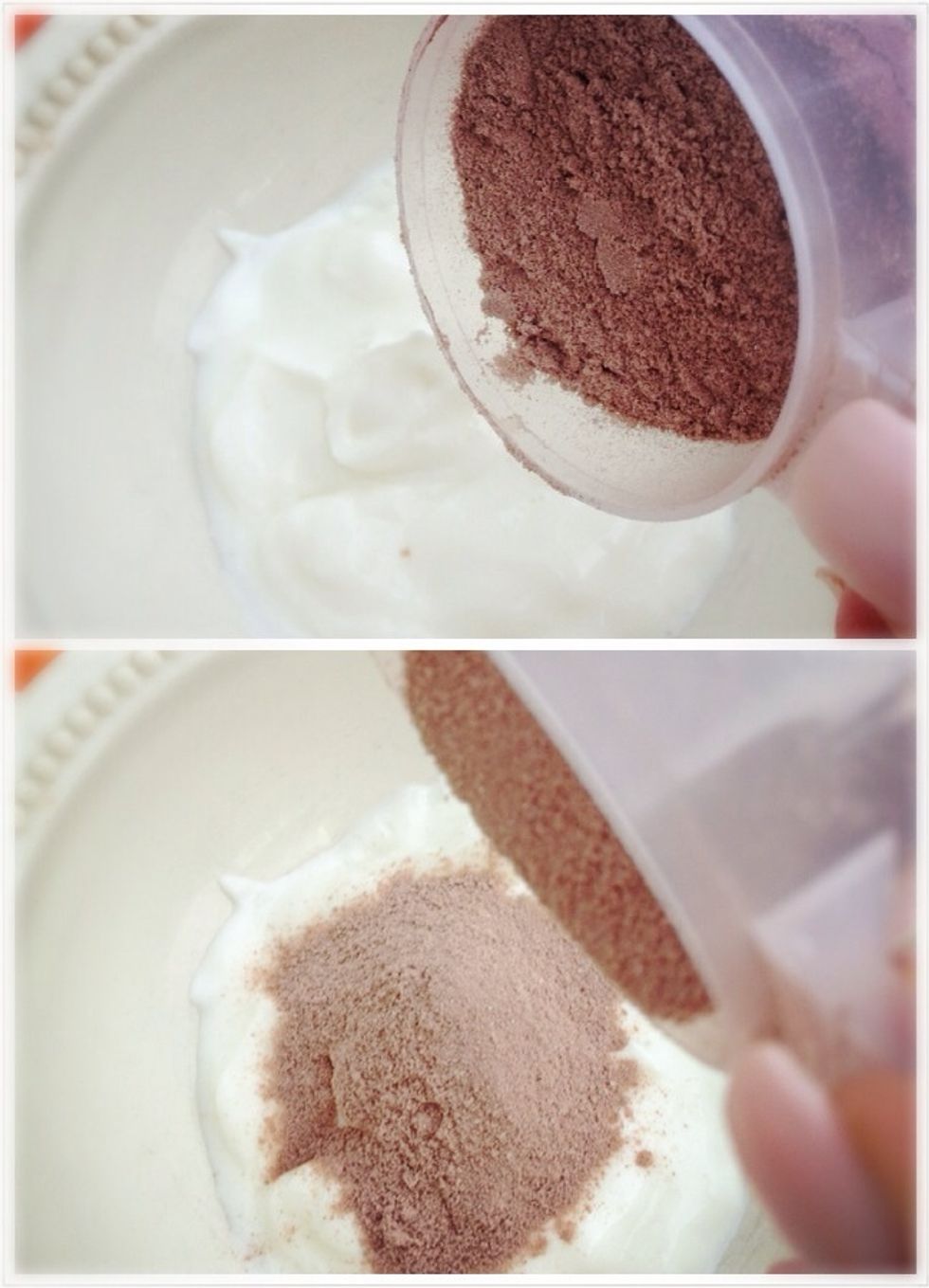 Add in 3/4 scoop of chocolate whey protein powder. The nonfat low-sugar Greek yogurt & natural peanut butter contain little sugar. The chocolate protein powder provides the perfect amount of sweet.
Natural peanut butter needs to be stirred because the oil stays on top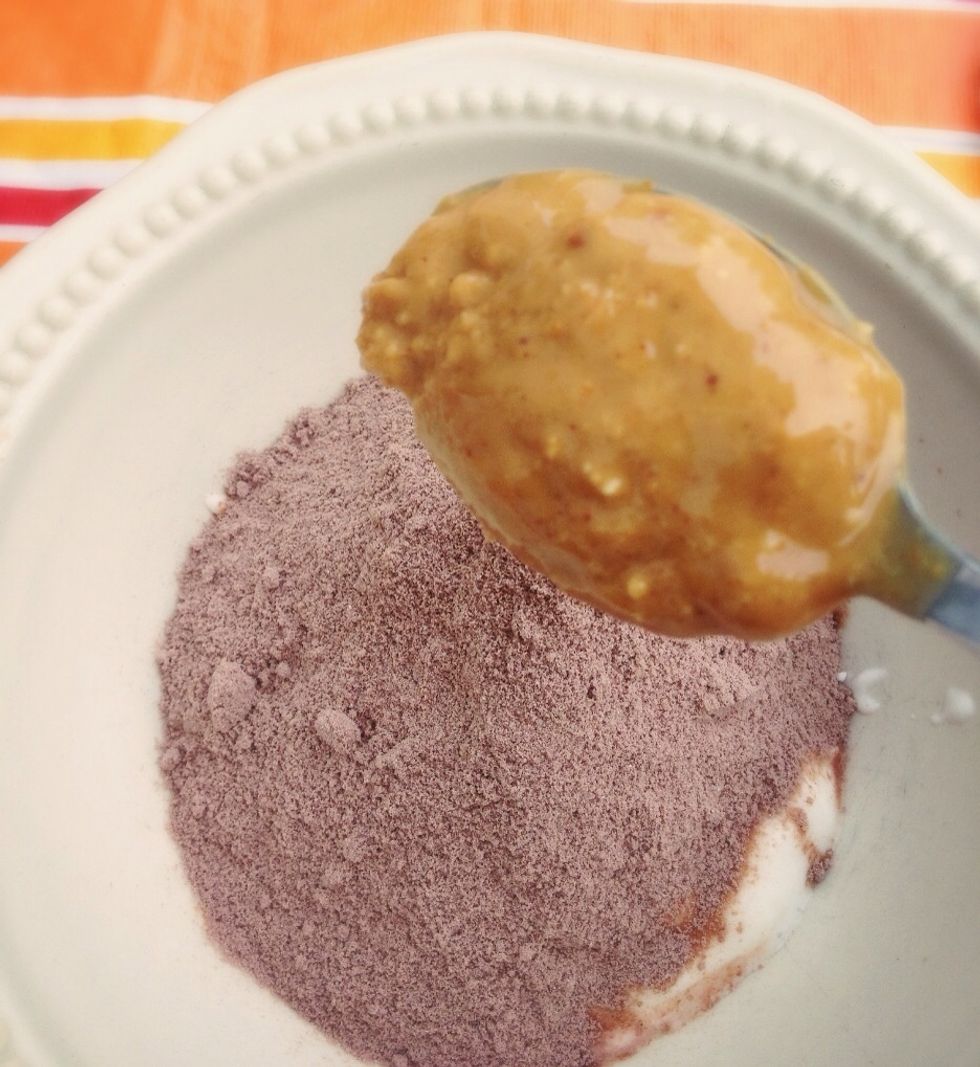 Add in the natural peanut butter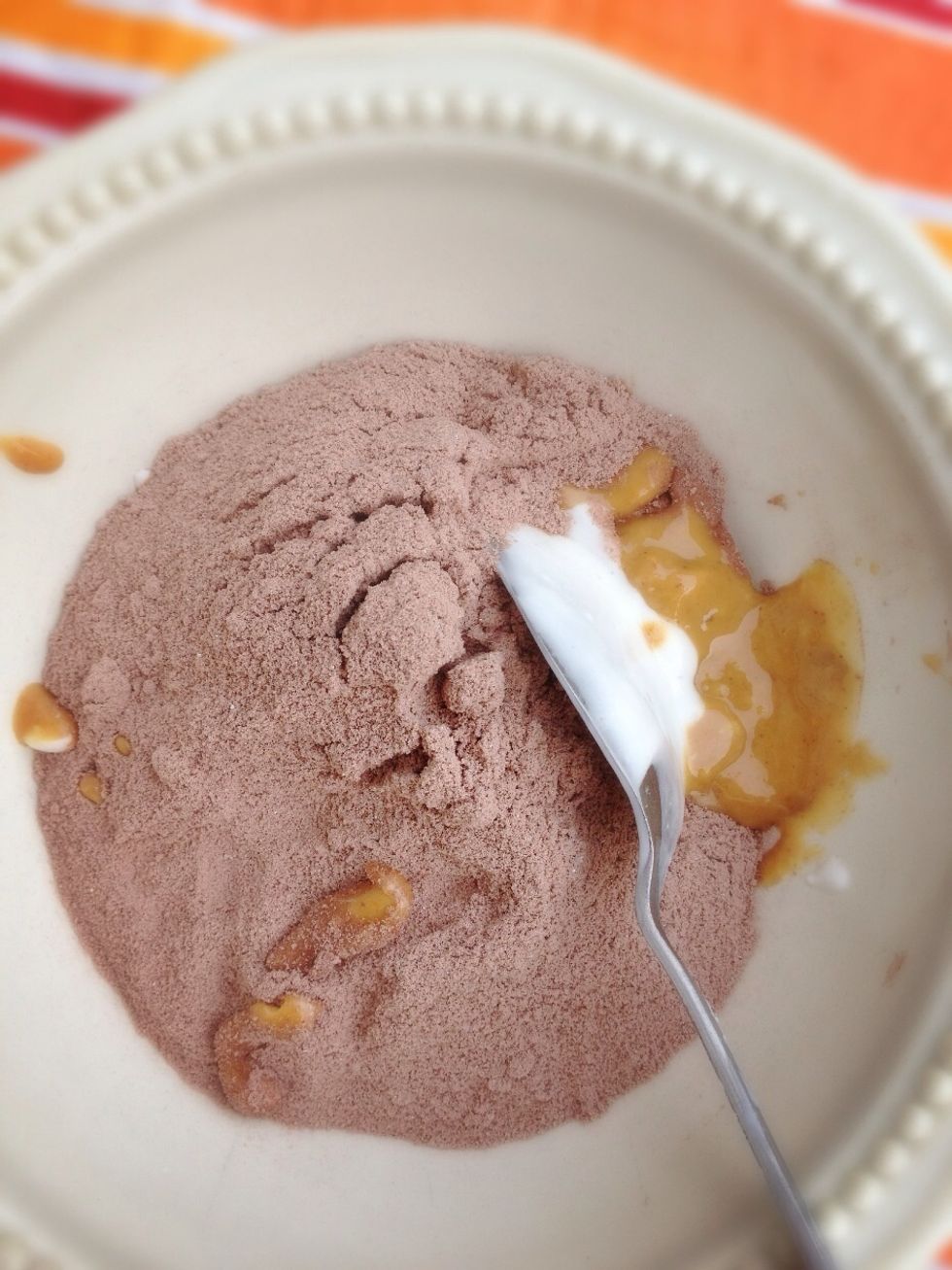 Mix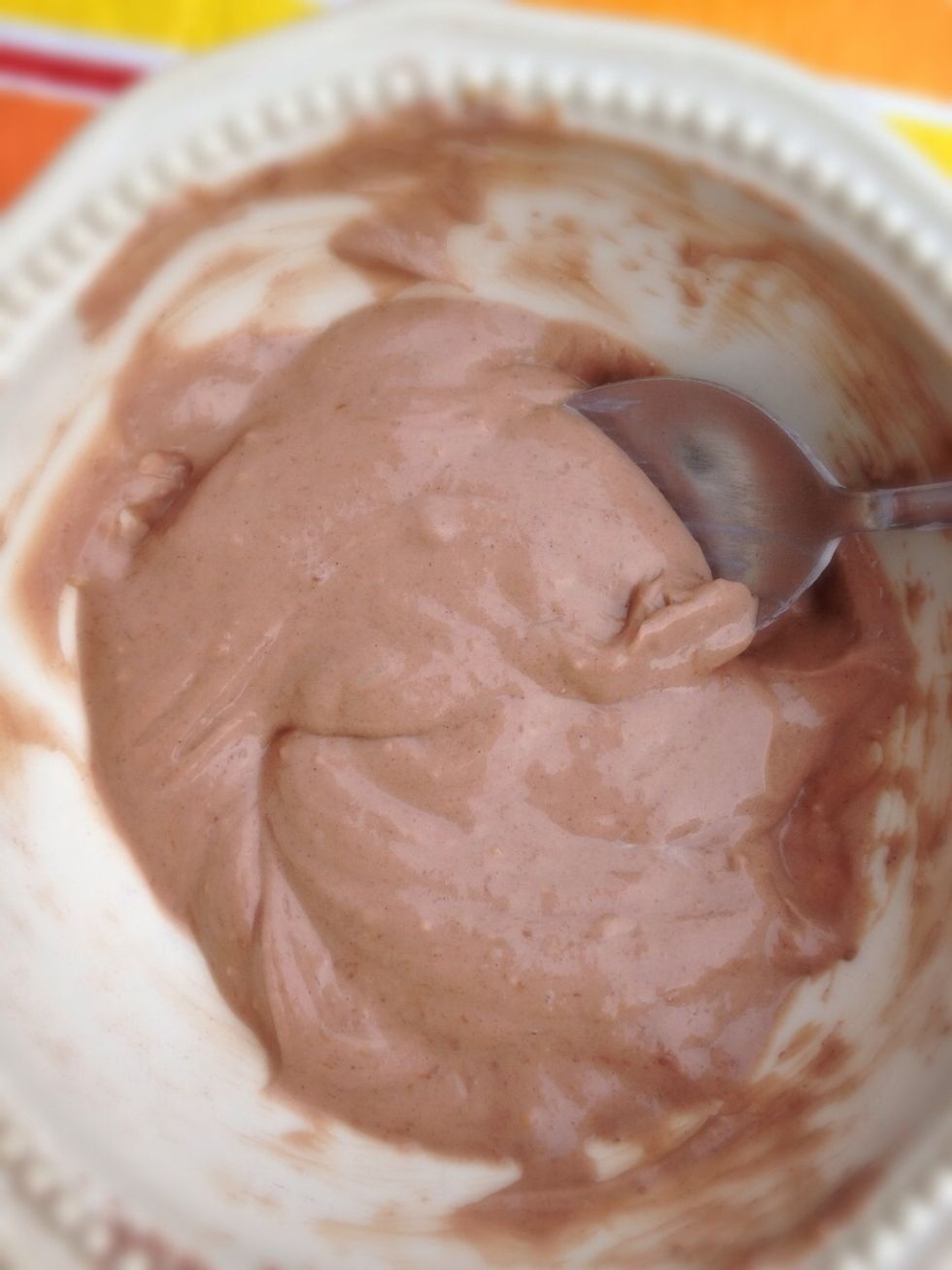 It will look like this after mixing.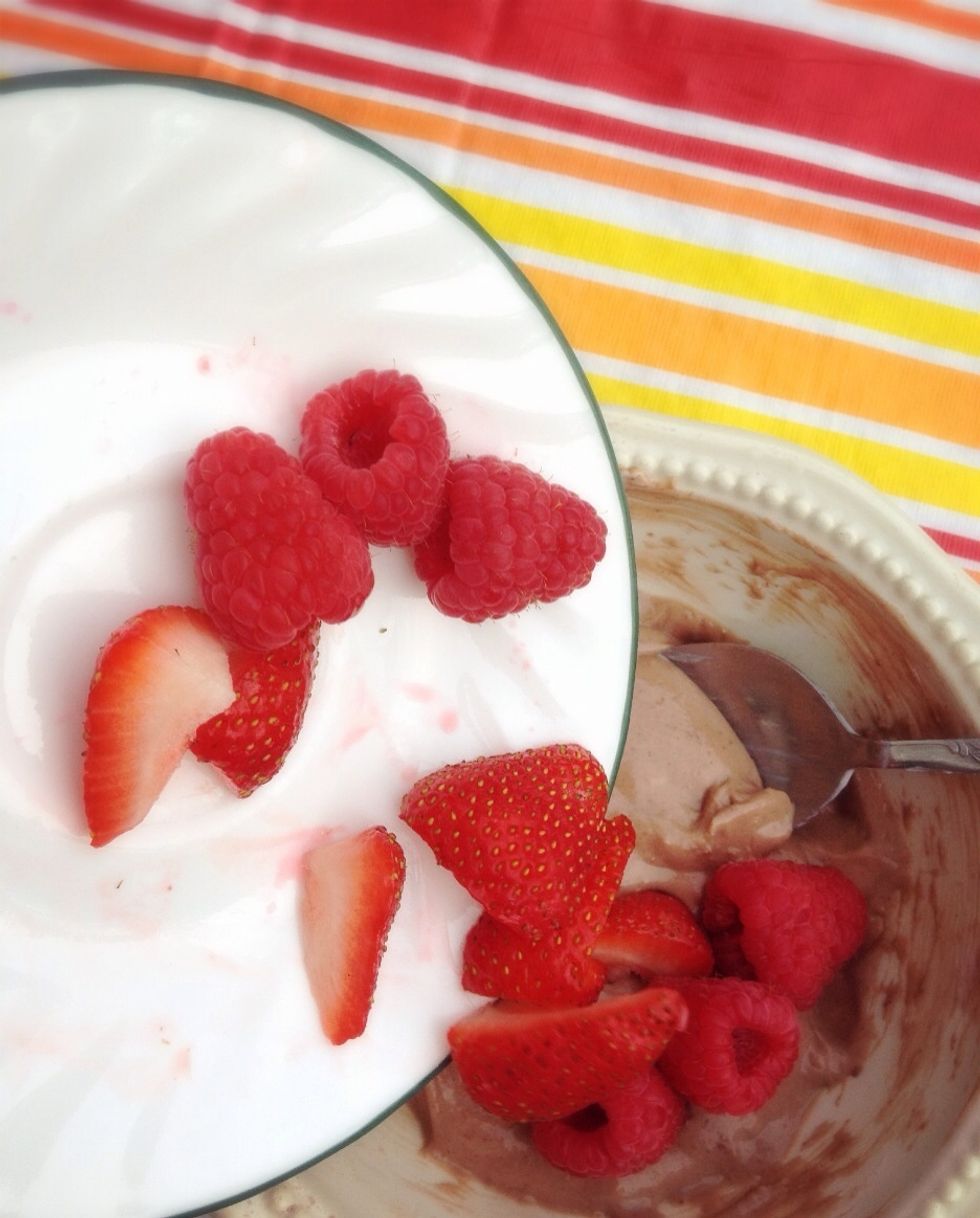 Add in berries of your choice. Banana is also good!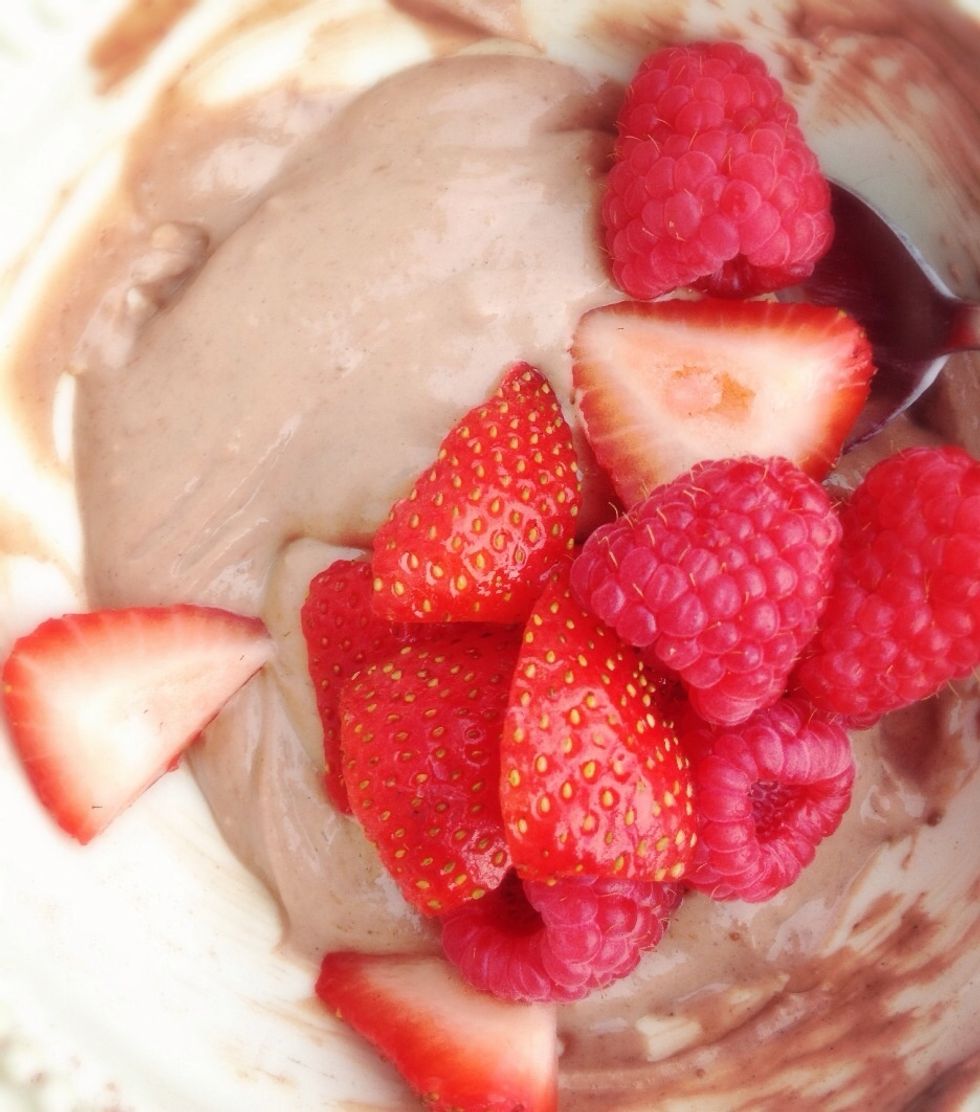 So yummy, even better chilled and slightly frozen.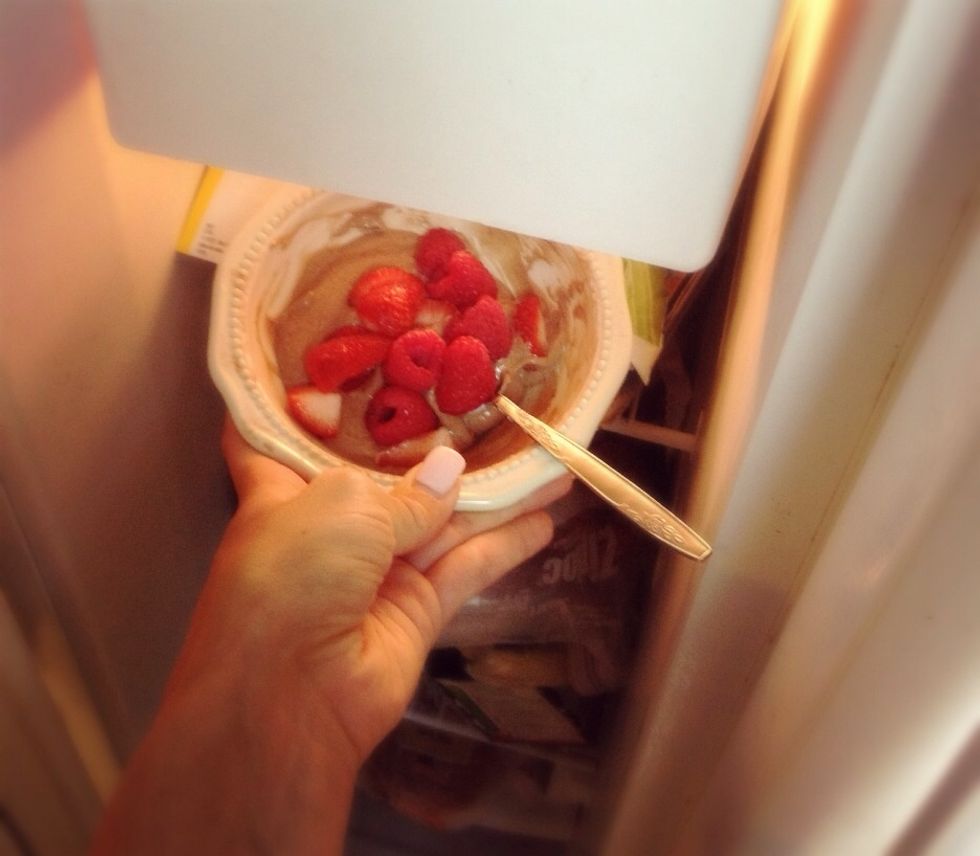 Put in freezer (yes I like the spoon to be chilled too!)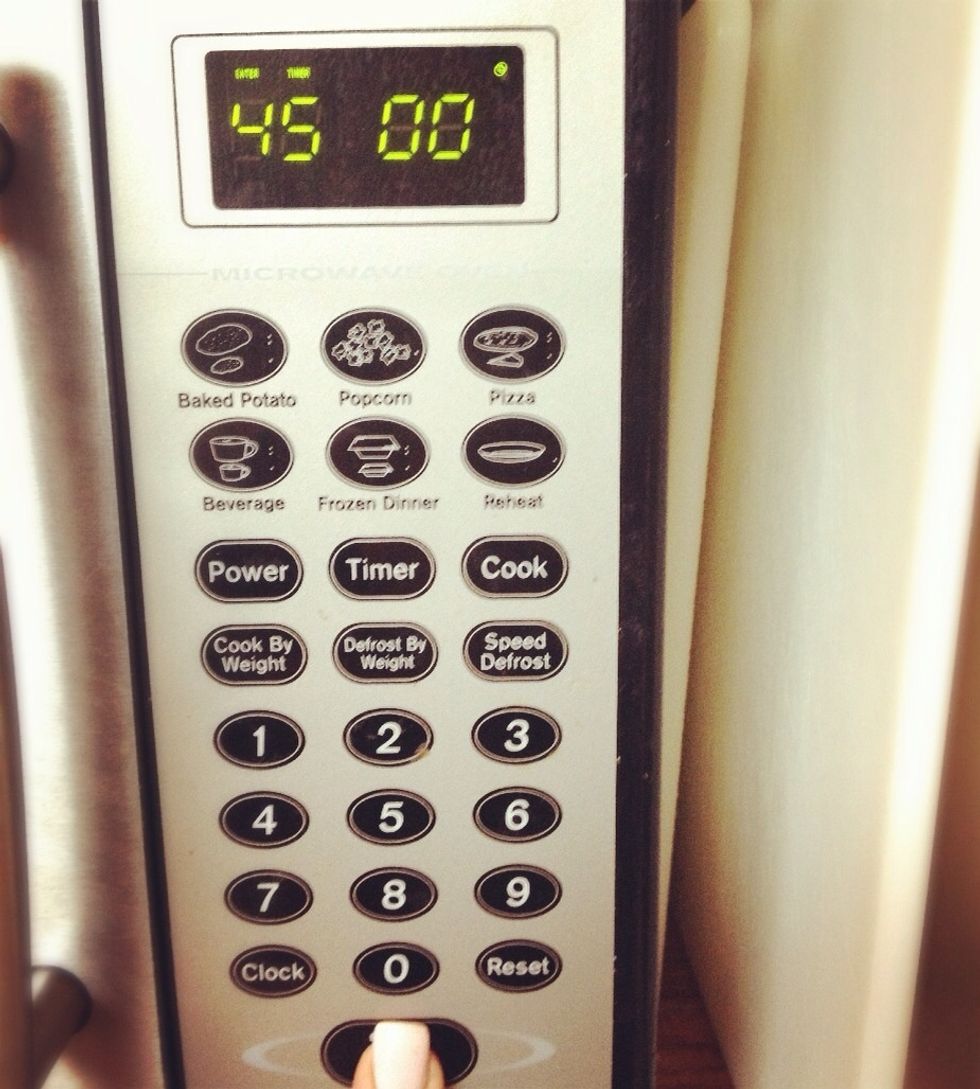 Set your timer for 45 min - 1 hour. It's hard to be patient, but it's worth it! Tip: mix before your workout, it will be ready when you are done. Much better than a protein shake.
Take it out of the freezer and enjoy! After 45 minutes the berries are slightly frozen and the edges of the chocolate yogurt are starting to freeze. If you want it more frozen, put it in longer
Approximately 294 healthy calories! Perfect for an after workout snack. The chocolate whey protein can be found at your grocery store or Walmart.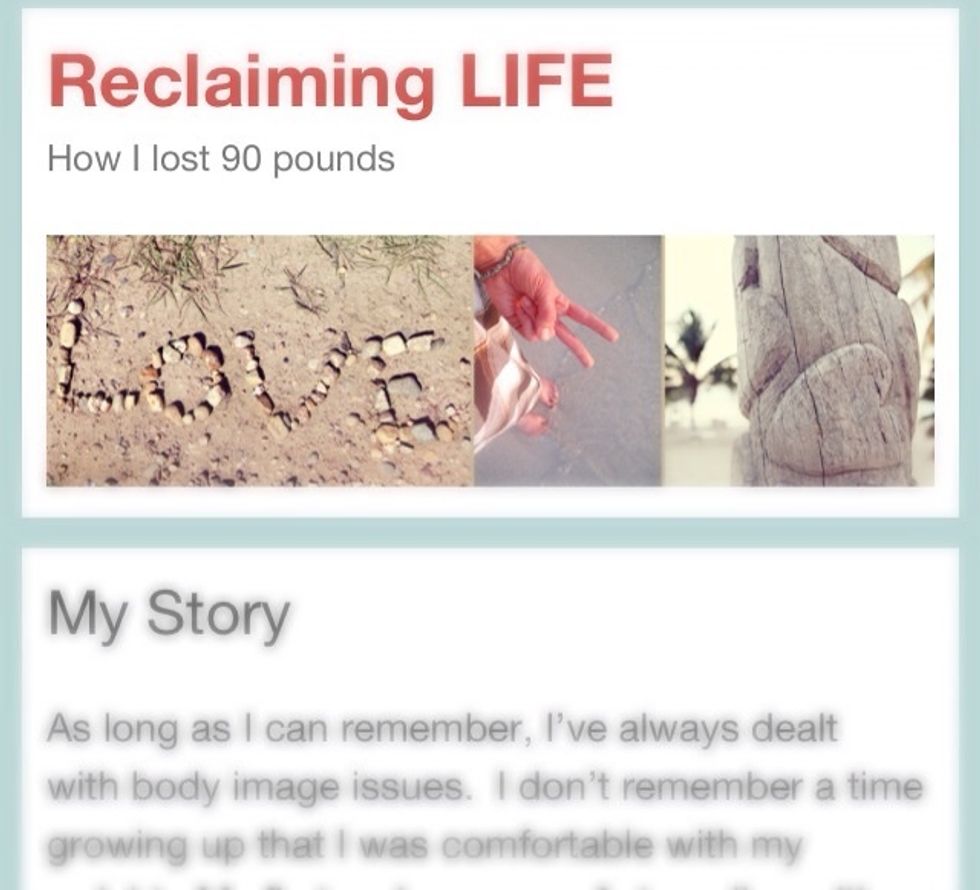 Follow my healthy living blog www.reclaiminglifeblog.com My journey while losing 90 pounds, keeping it off, and reclaiming a whole new healthy life! Thanks for reading :)
4.0Tbsp nonfat (low sugar) Greek yogurt
3/4 Scoop chocolate whey protein powder
1.0Tbsp Natural peanut butter
2.0Tbsp Berries of your choice