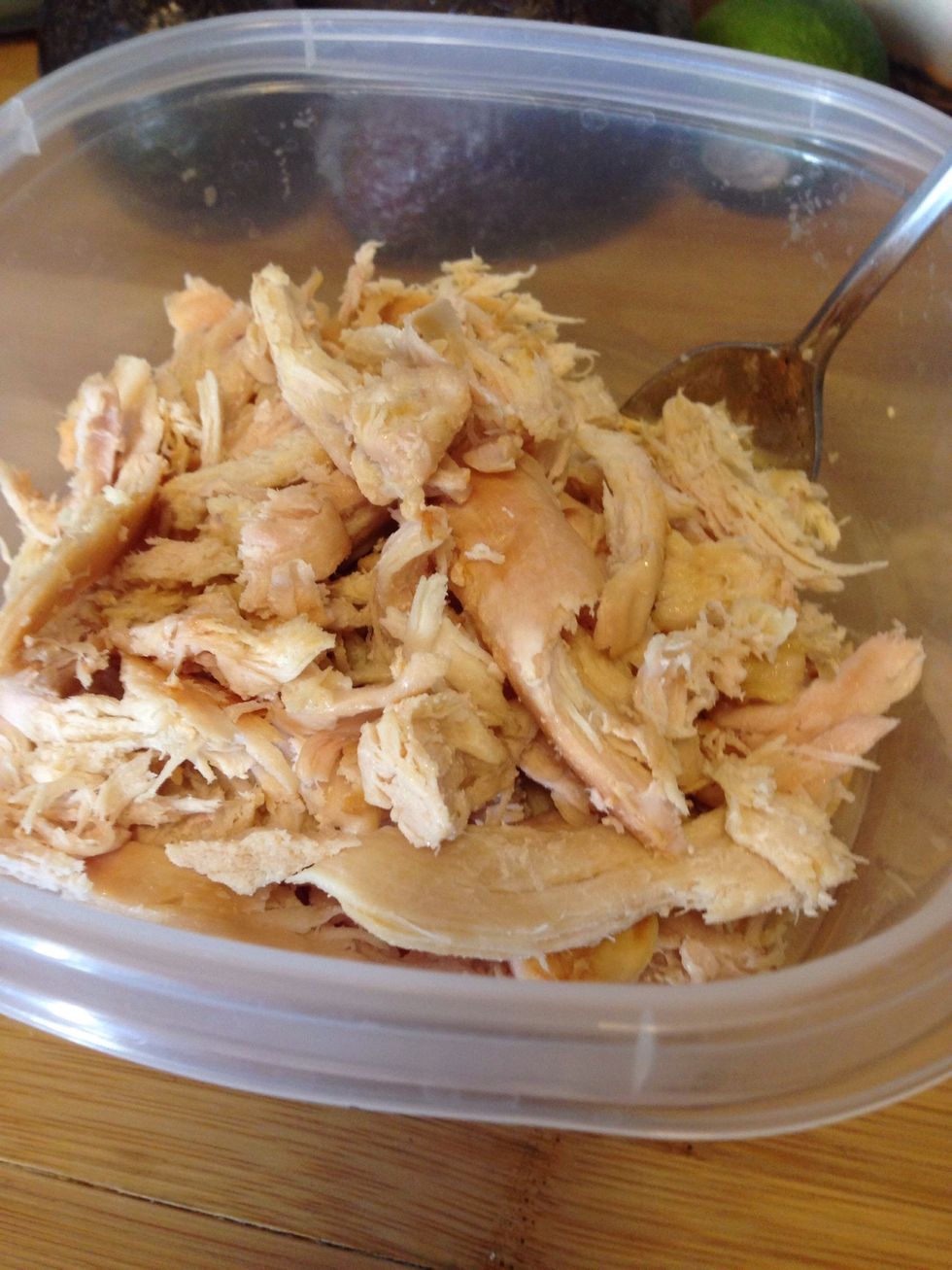 Bake chicken breasts in the oven, let cool, then shred with two forks. Set aside.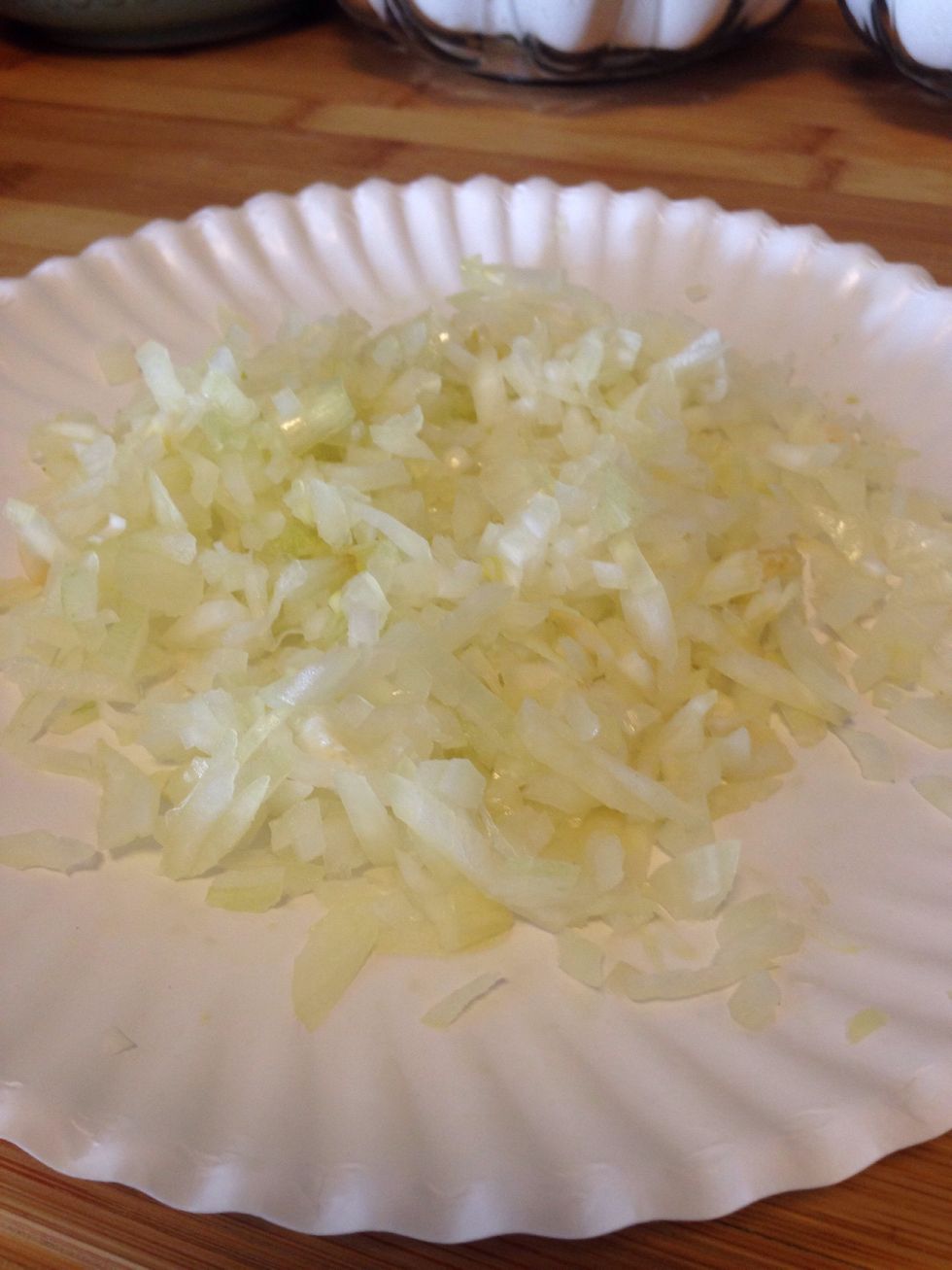 Finely dice 1/2 of an onion (I like yellow onions, but you can use any kind!) and set aside.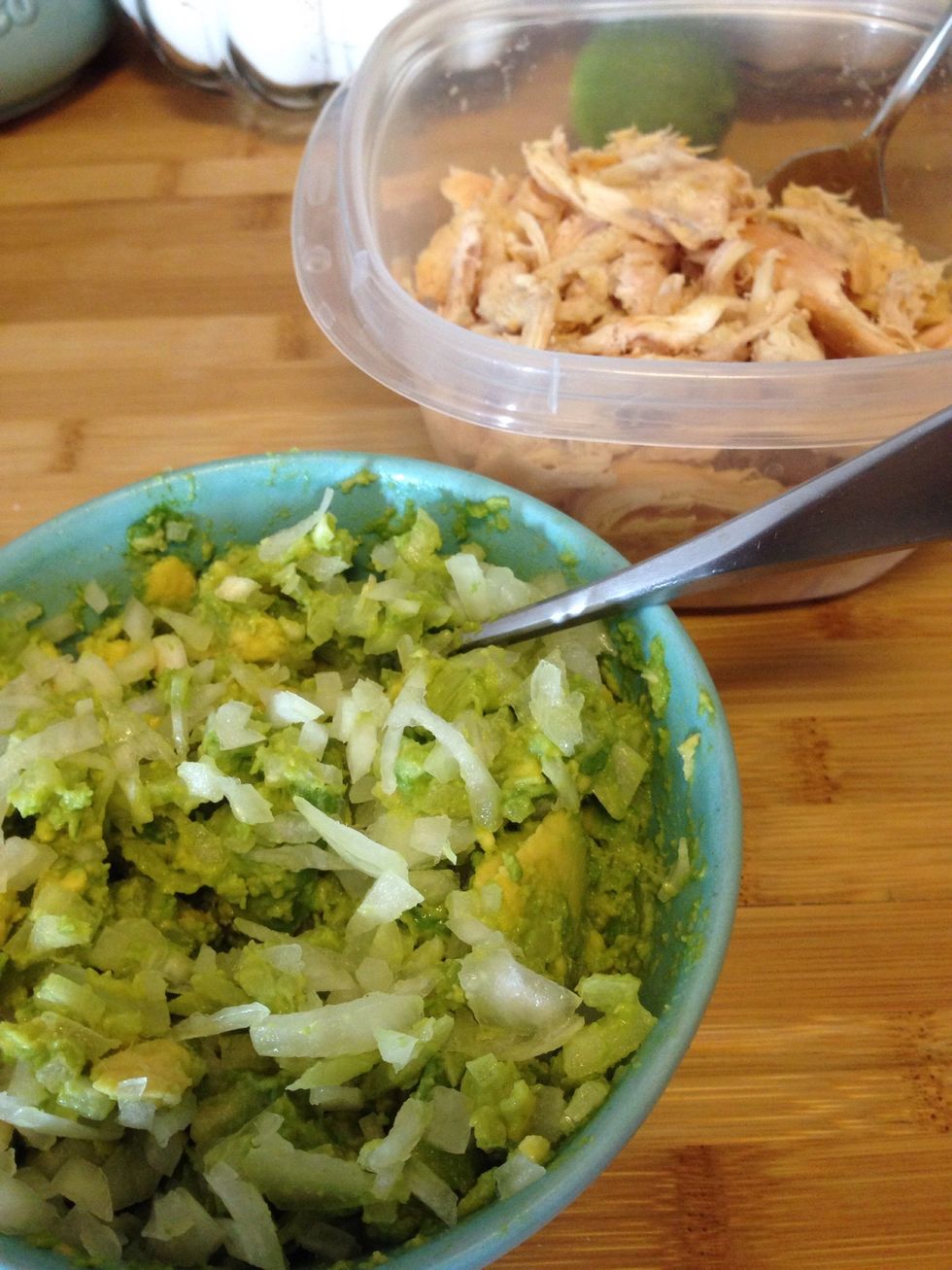 In a bowl, mash the avocados and stir in the diced onions. Once combined, squeeze in the lime juice and stir.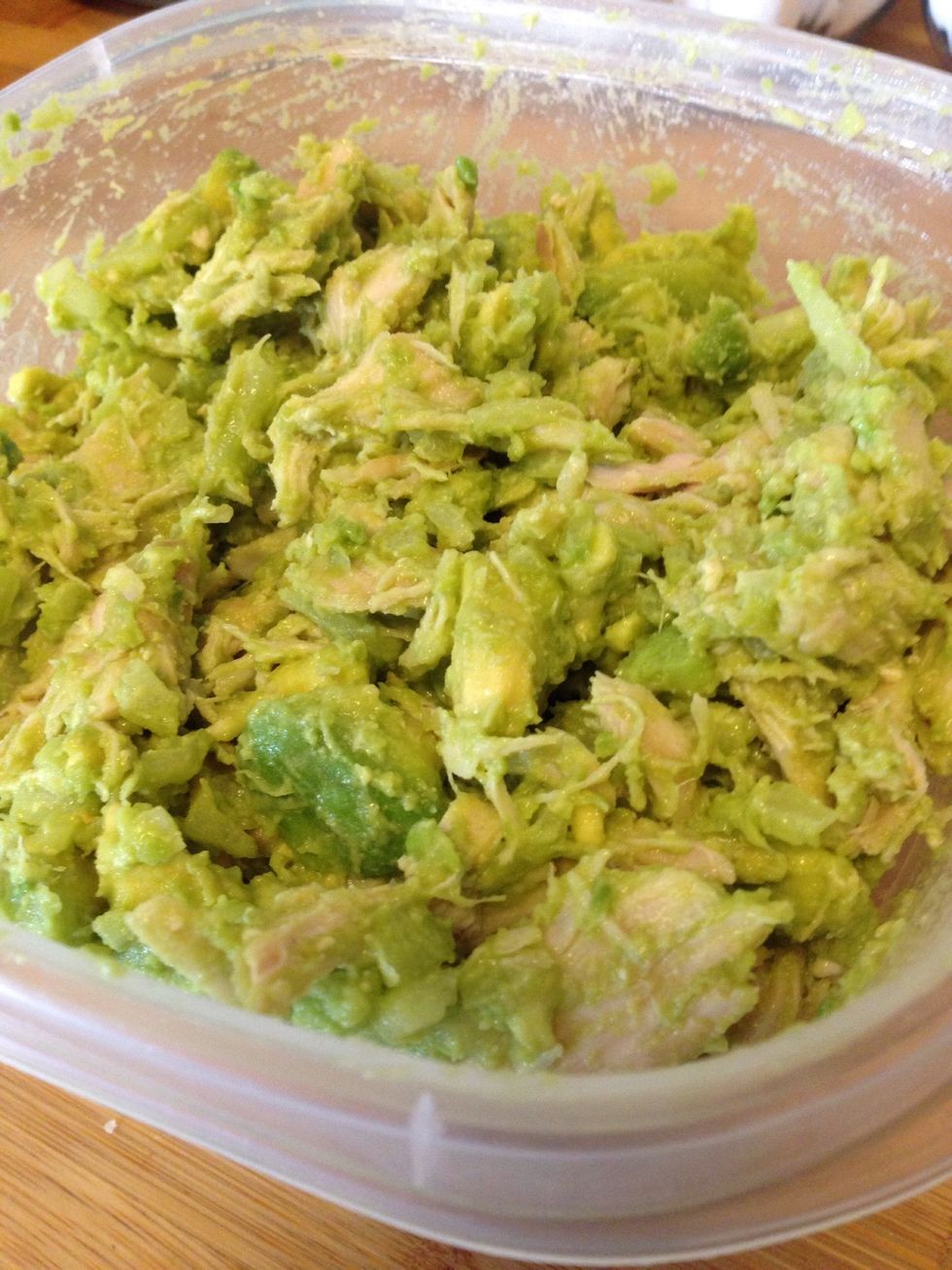 Combine the avocado/onion/lime mixture with the shredded chicken and stir very well. Add salt to taste and optional cilantro and store in fridge until ready to eat!
4 chicken breasts
1/2 of medium onion
2 ripe avocados
1/2 to 1 lime
Cilantro (optional)
Salt to taste
Andrea Beres
I'm a preschool teacher with a love of baking! I hope you enjoy these recipes as much as I do :)