How to make healthy chicken enchiladas (21 day fix)
Make Healthy Chicken Enchiladas (21 Day Fix)
212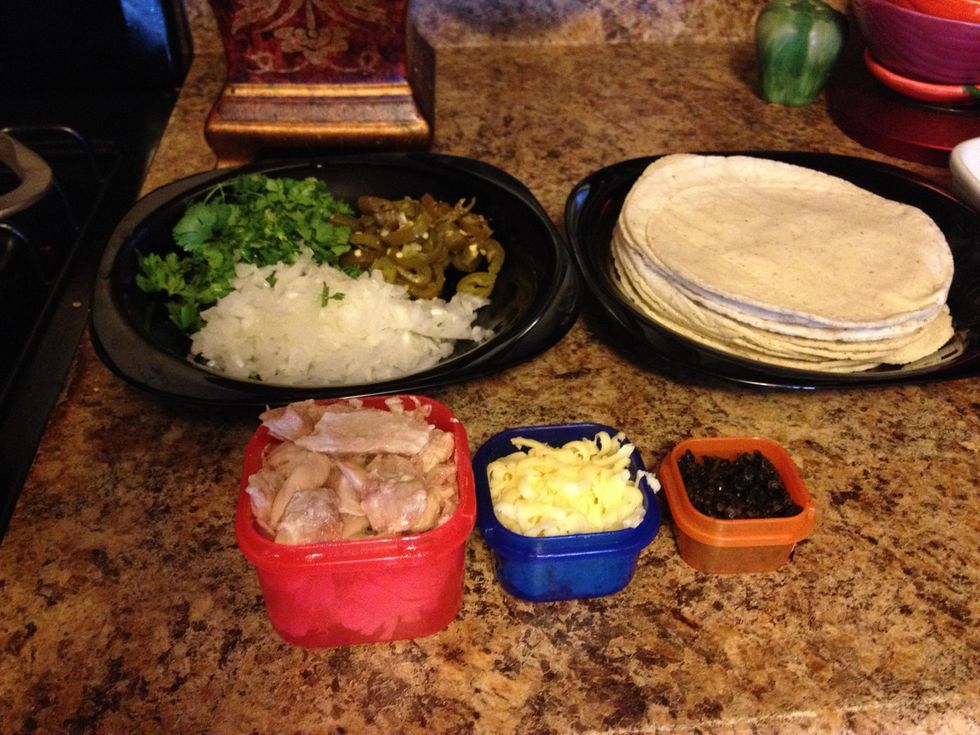 Gather your Ingredients. Portion out chicken, cheese and olives for each set of 3 enchiladas.
Most enchiladas are prepared by frying the tortilla in oil until soft. Eliminate all that unhealthy fat by using FRESH tortillas that are already pliable, and dipping them directly into warm sauce.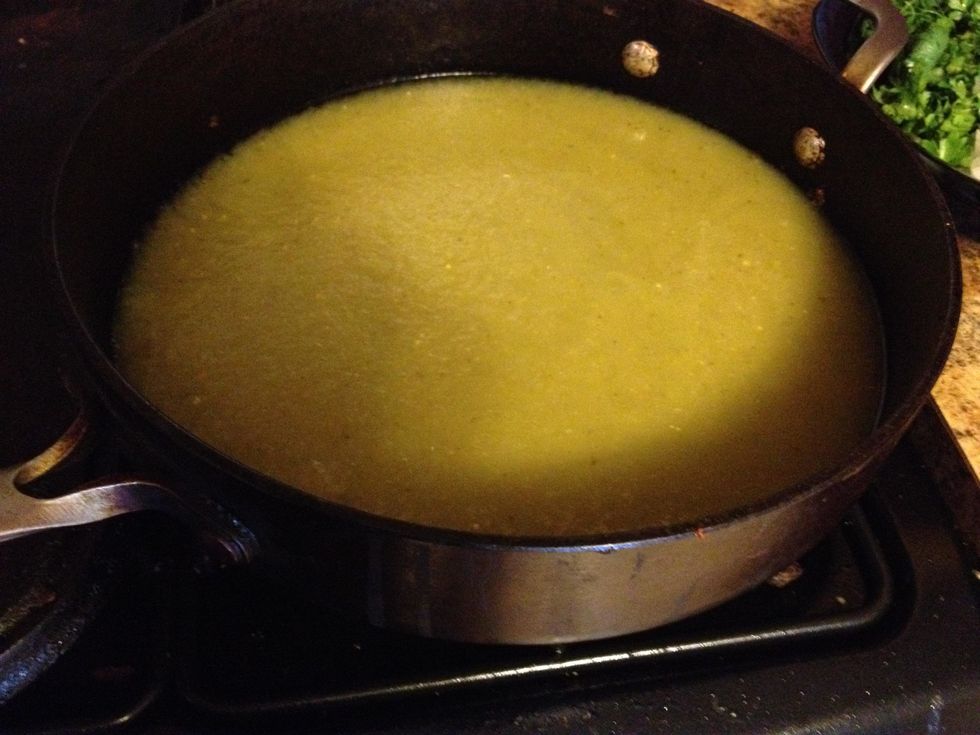 Heat enchilada sauce until just warm. You will dip each tortilla as you are about to fill it in your warm enchilada sauce. Use tongs.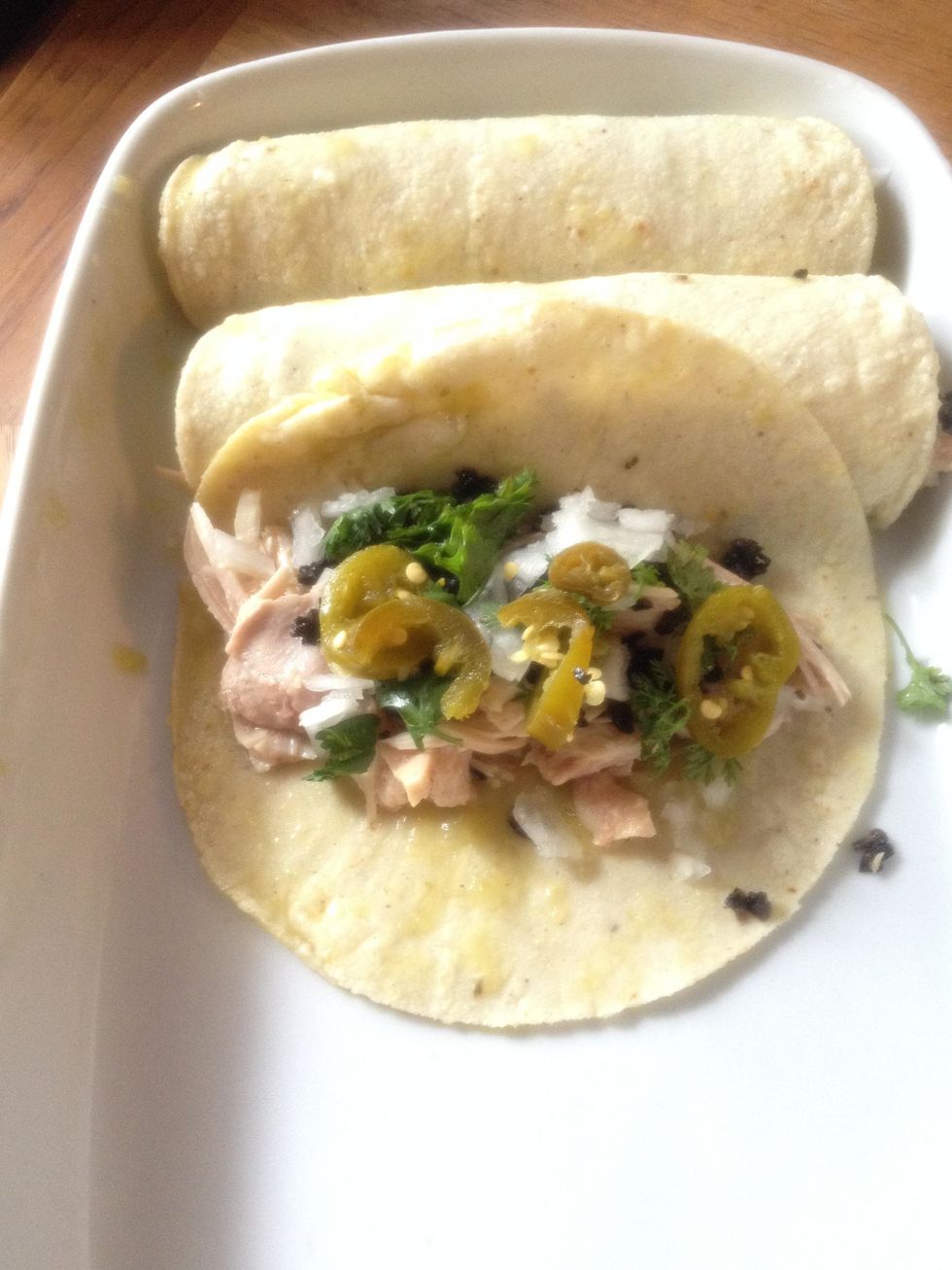 For each enchilada, use 1/3 Red Container shredded chicken, 1/3 Orange container Olives, and add onion, cilantro and jalapenos to taste. Roll and arrange tightly in pan.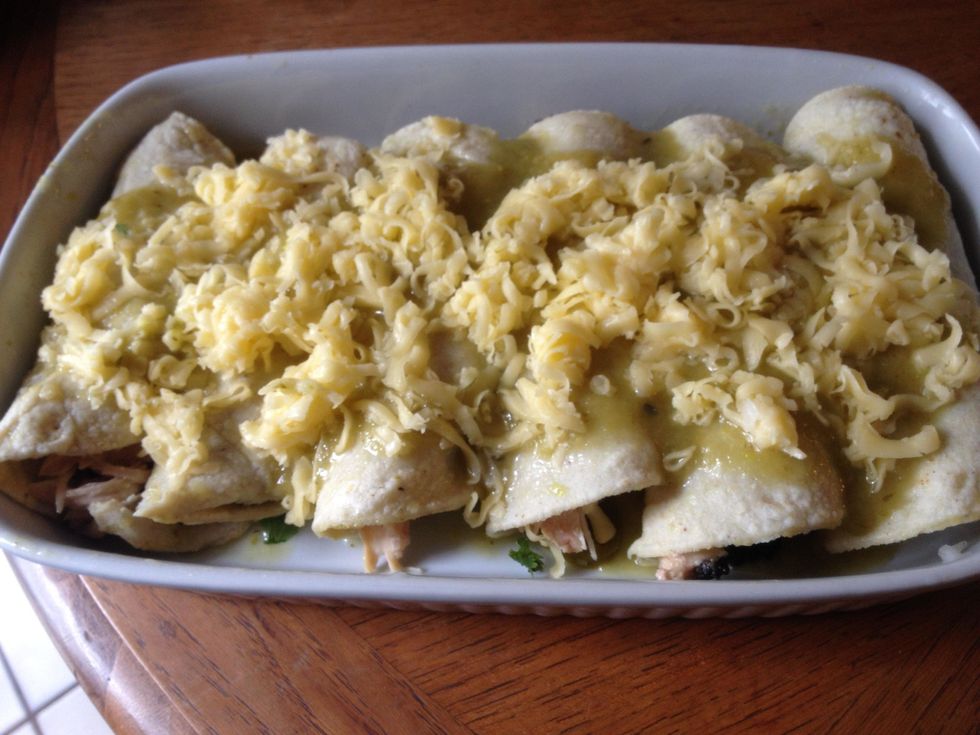 Top finished enchiladas with extra sauce and 1 blue container cheese for ever 3 enchiladas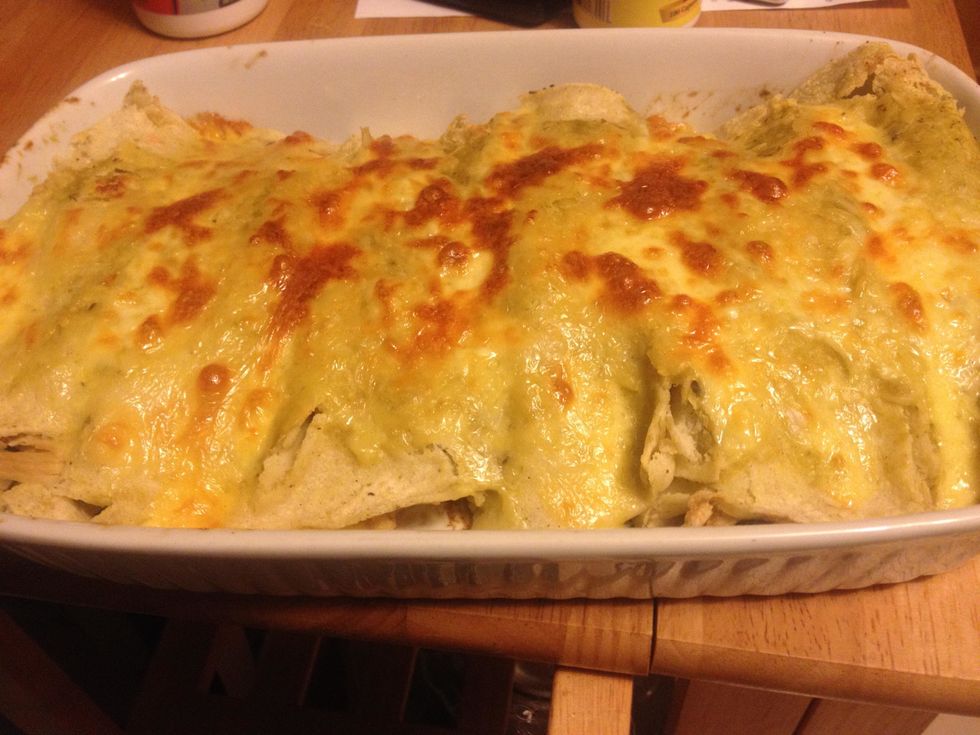 Bake in 350 oven for about 20 min or until golden brown and bubbly. Each 3 enchiladas is: 1 1/2 YELLOW, 1 RED, 1 BLUE, 1/2 GREEN and 1 ORANGE container.
Garnish with lettuce and salsa fresca. For you 21 Day Fixers, these will both be measured with your GREEN container. You can also add plain Greek yogurt, (instead of sour cream). Count this as a RED
For more tips on how to eat to lose weight, or maintain a healthy lifestyle, LIKE me on Facebook, www.Facebook.com/MorphWithMichelle
3.0c Shredded Chicken
1/2c Shredded Jack Cheese
3/4c Chopped Black Olives
1.0c Chopped Cilantro
1/2c Chopped Onion
2.0c Green Enchilada Sauce
1/2c Slaiced Jalapenos (optional)
9.0 Fresh Corn Tortillas
Michelle Royale Vidal - Heromom
Certified Health and Nutrition Coach. Survivor of chronic illness. Learning to use food as medicine. Paying it forward by teaching others the same.