How to make healthy chicken & broccoli stir-fry
Make Healthy Chicken & Broccoli Stir-Fry
Get out a medium bowl, mincer, knife, and mixing spoon.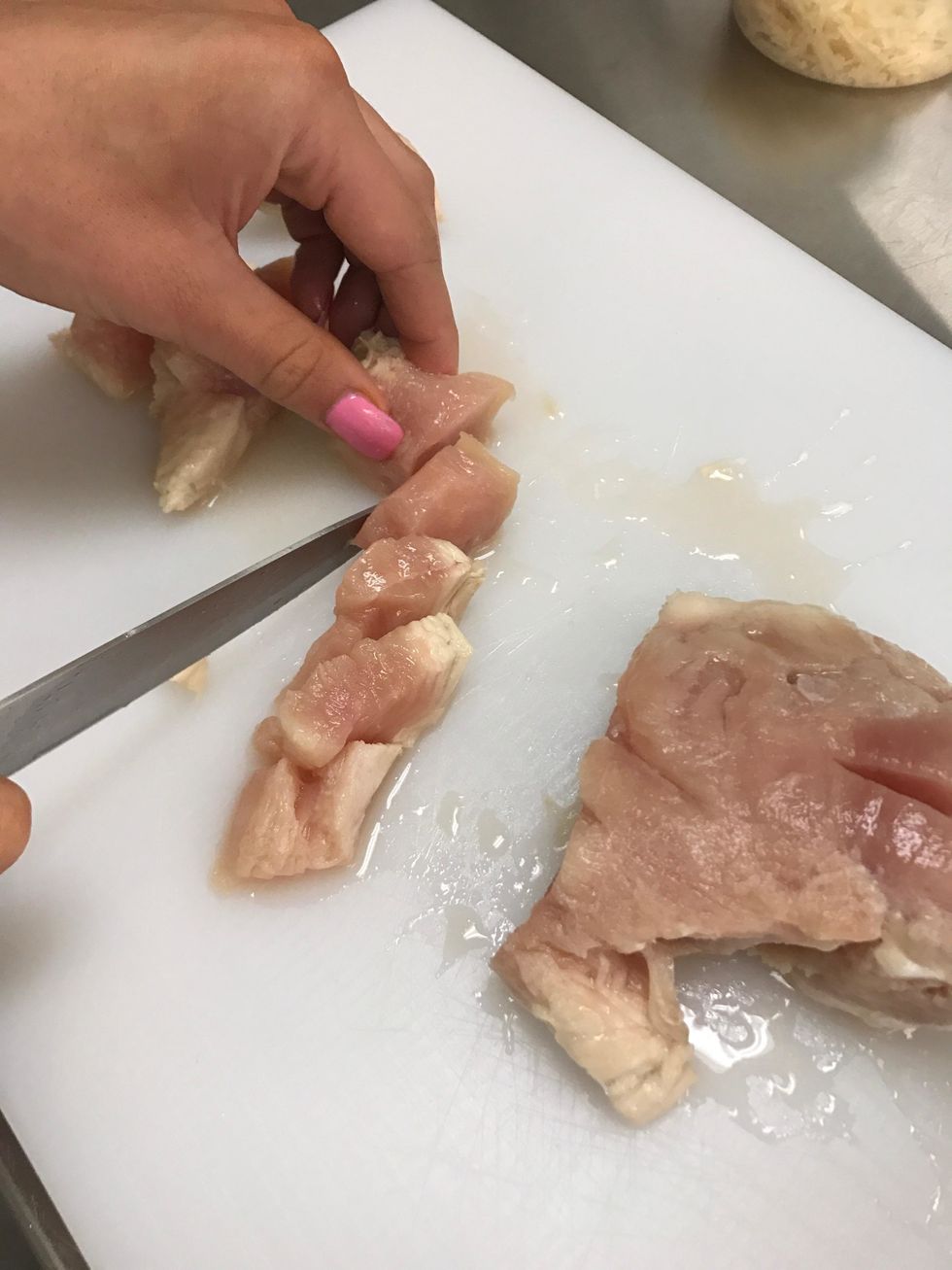 Cut one pound of chicken into one-inch cubes and put in medium bowl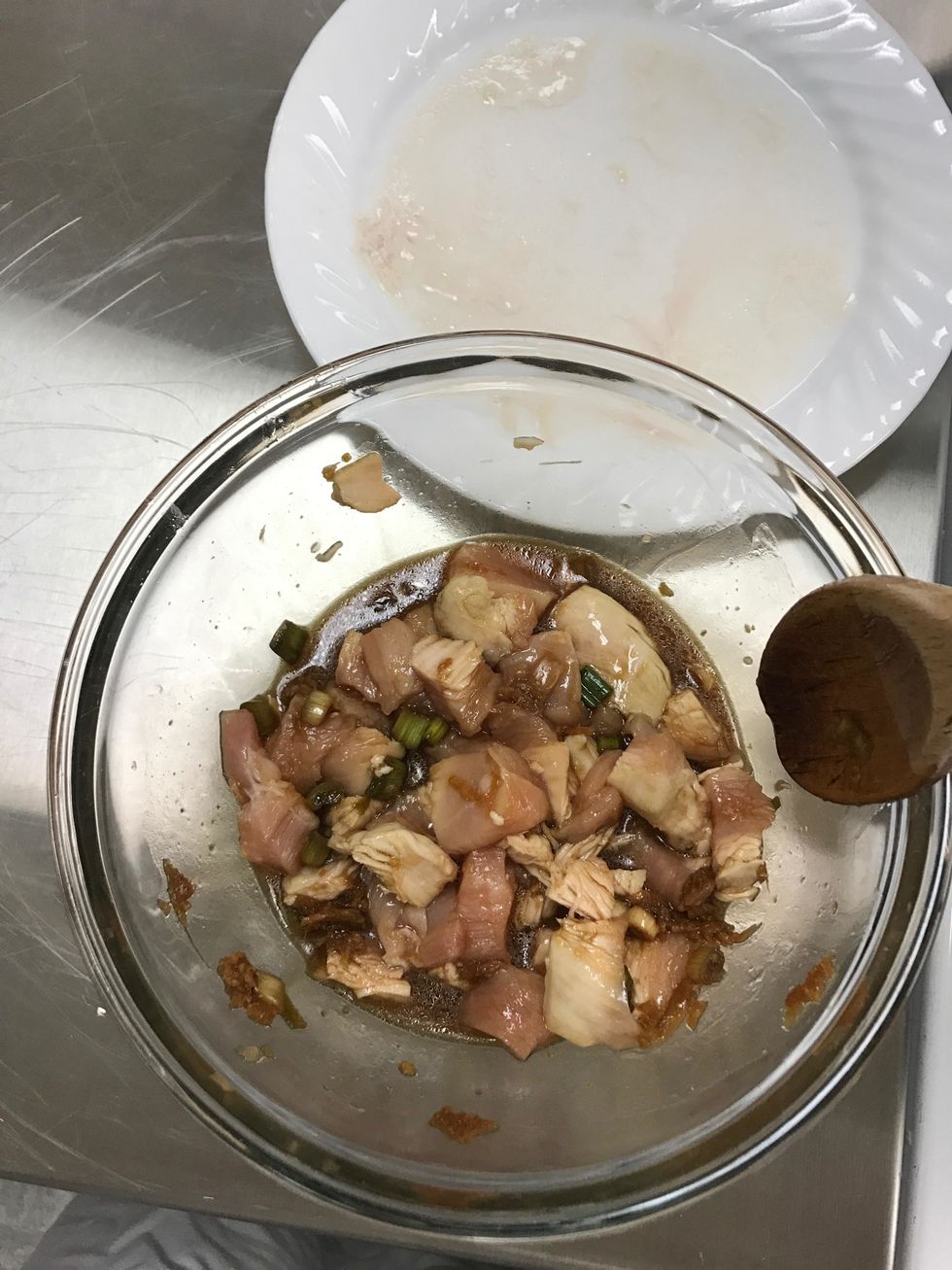 Add 1 clove of minced garlic, 1 inch piece of minced garlic, 1 Tb soy sauce, 2 tb of sugar, 1 tsp of cornstarch, 1 tsp of salt, 1 Tb vanilla, and 1 Tb sesame oil. Let sit for 15 min
Mix 1 Tb of cornstarch with 1/3 cup of water. Set aside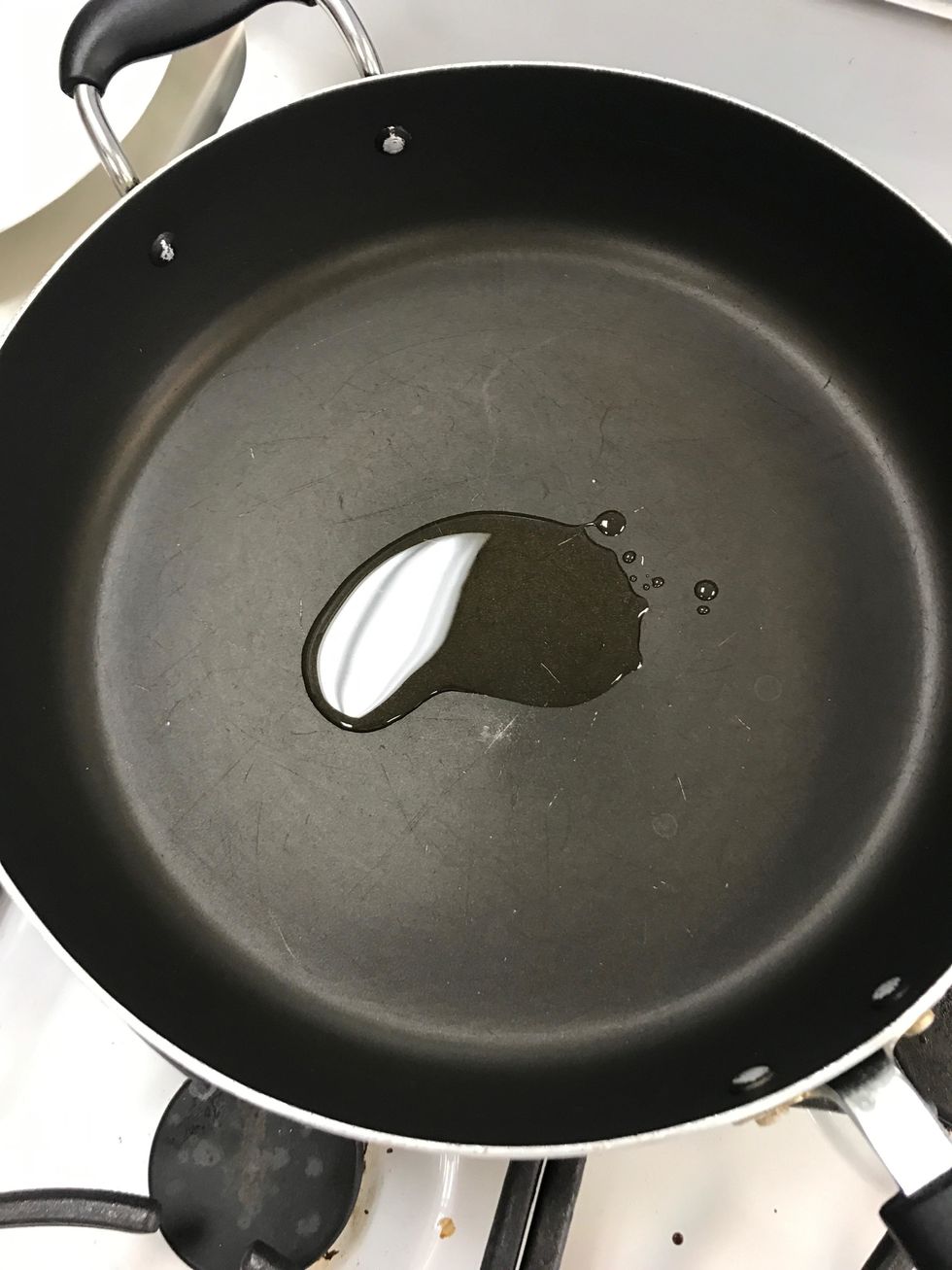 Heat up a large nonstick skillet on high and add 1 Tb of oil & heat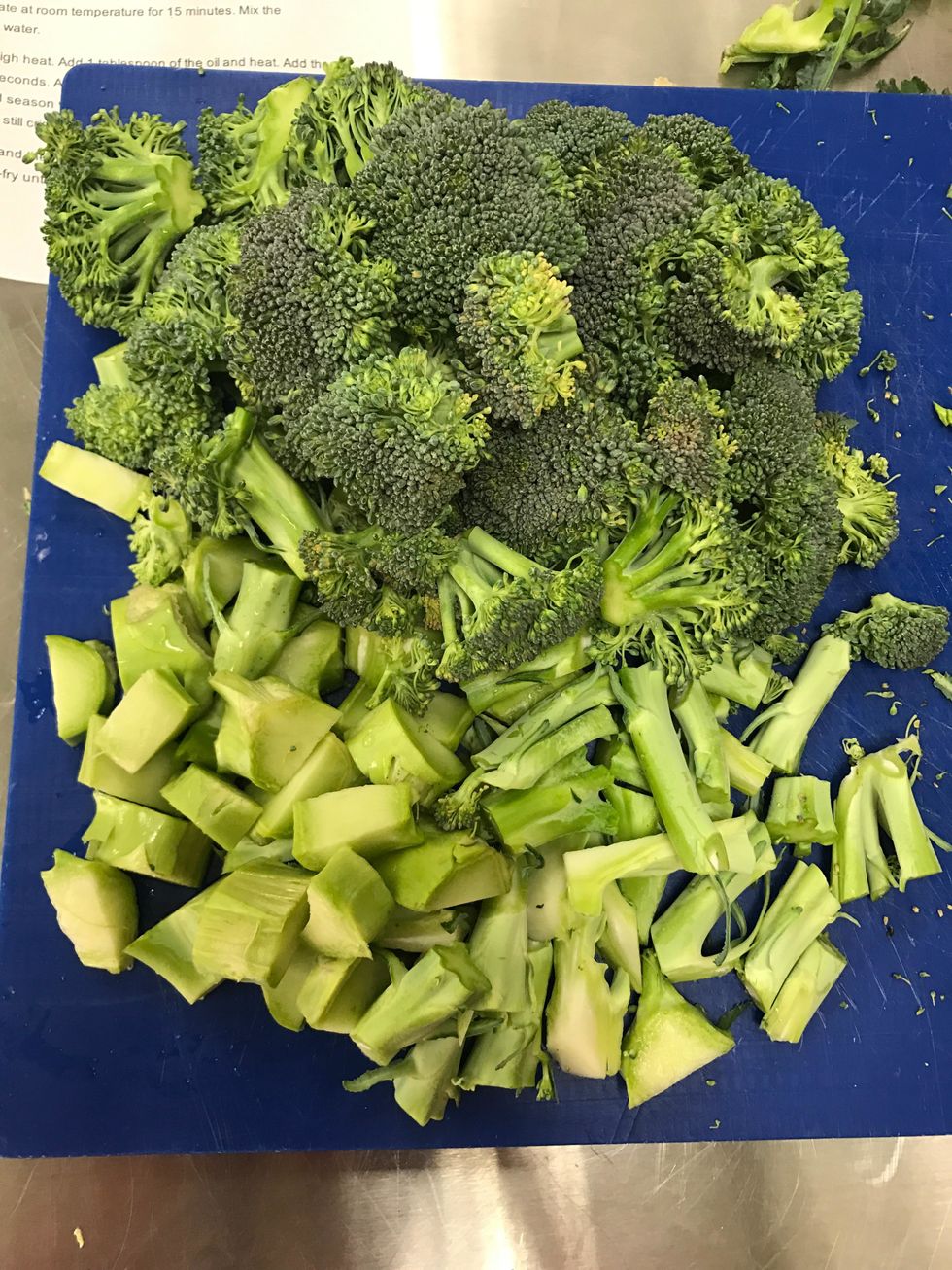 Cut the florets off of the broccoli and keep the stems seperate.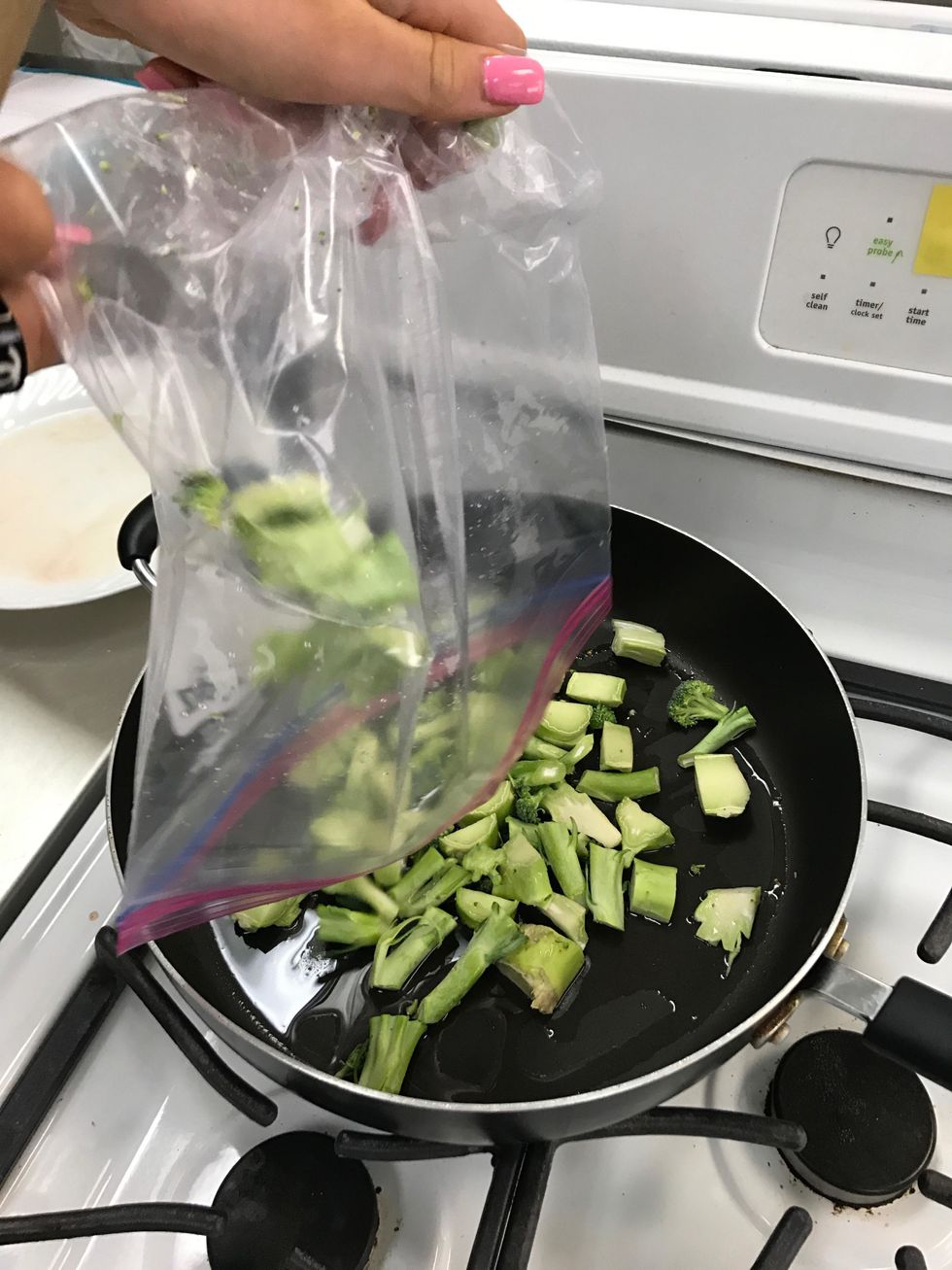 Add the broccoli stems/stir fry for 30 seconds
Add the florets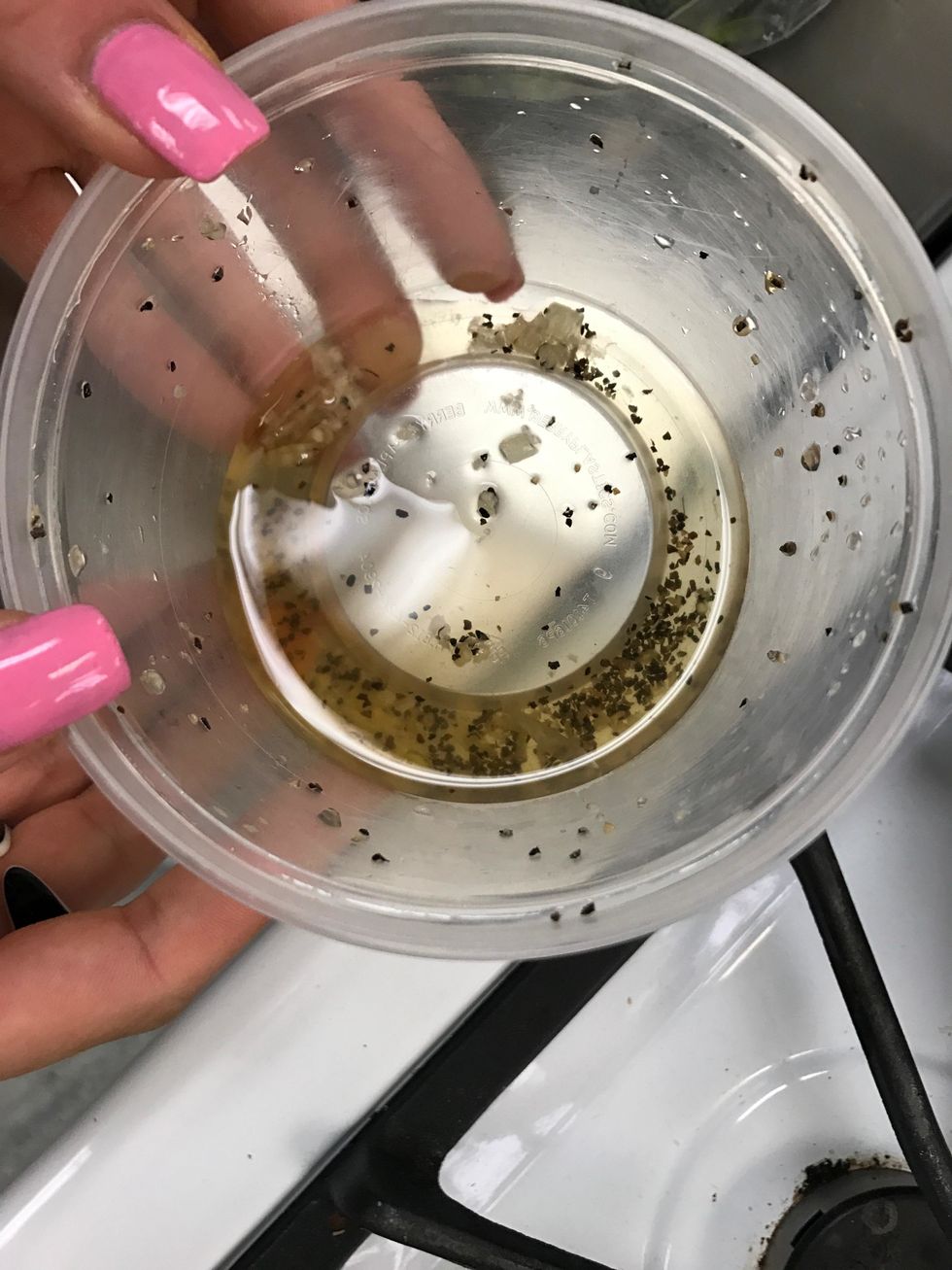 Add 1 clove of garlic, the rest of the ginger, 2 Tb water, 1/4 tsp salt, and a dash of pepper. Stir fry for 2 min and transfer to a plate
Heat 2 Tb of oil, add the chicken, and stir fry until the chicken loses its raw color (about 2 minutes)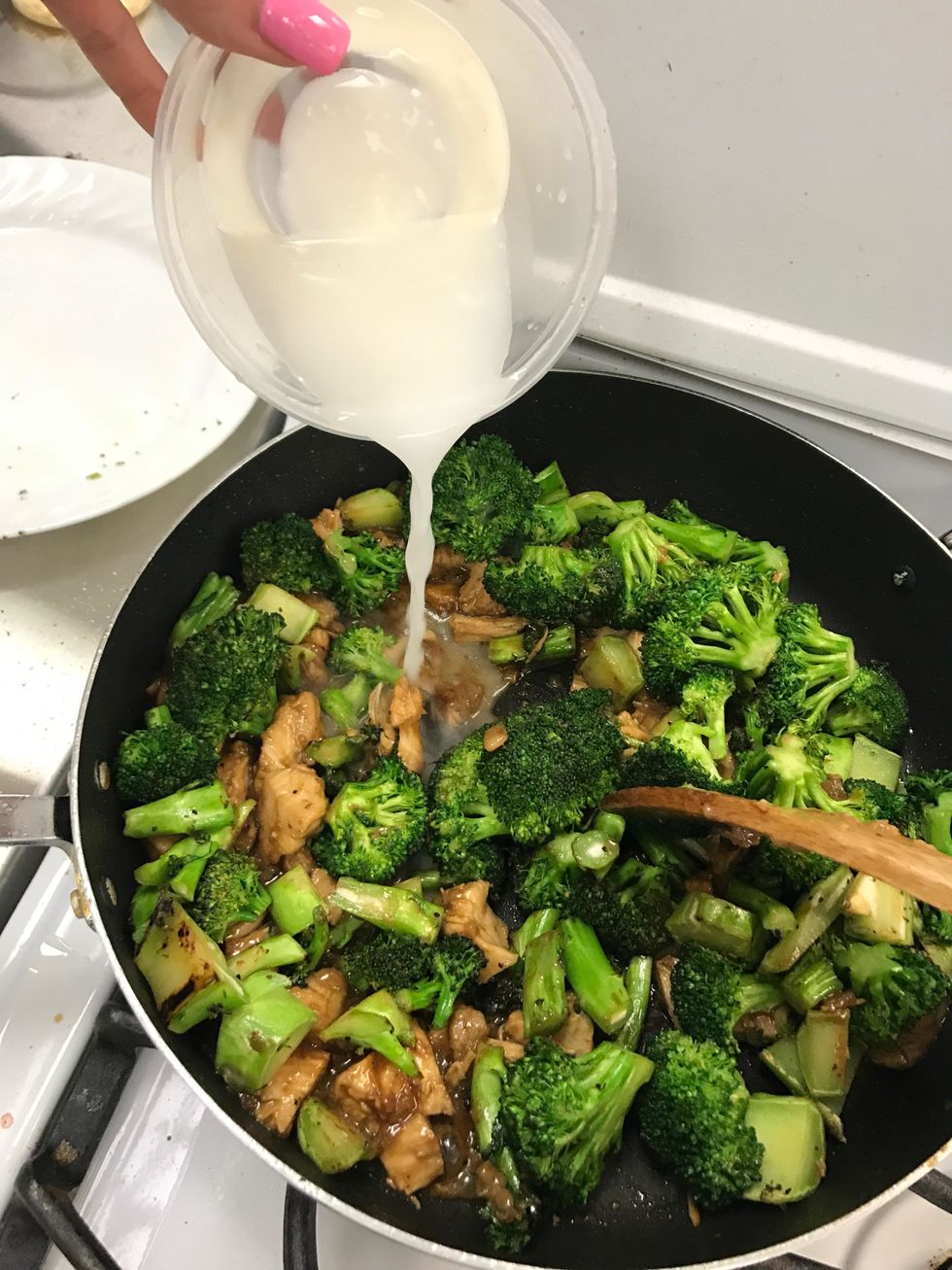 Add 1 Tb of hoisin sauce and stir in the cornstarch/water mixture
Mound the stir fry onto a serving platter
To make the meal more complete we paired our chicken (protein) and broccoli (vegetables) stir fry with a serving of brown rice (grains), yogurt (dairy), and strawberrys (fruit).
1.0lb Chicken Breast (Cubed)
3.0 Scallions (whites only)
2.0 cloves of garlic (minced)
1.0in piece, peeled & fresh minced ginger
1.0Tbsp Soy Sauce
2.0Tbsp Sugar
1.2Tbsp Cornstarch
1.25tsp Salt
1.0Tbsp Vanilla
1.0Tbsp Dark Sesame Oil
1/3c Water
3.0Tbsp Vegetable Oil
5.0c Broccoli
1.0Tbsp Hoisin Sauce