How to make healthy broccoli berry salad
A delicious salad packed with nutrients and vitamins to give you a boost of energy! I made this recipe this morning when I was throwing everything in the fridge into my bowl, who knew it was so good!
12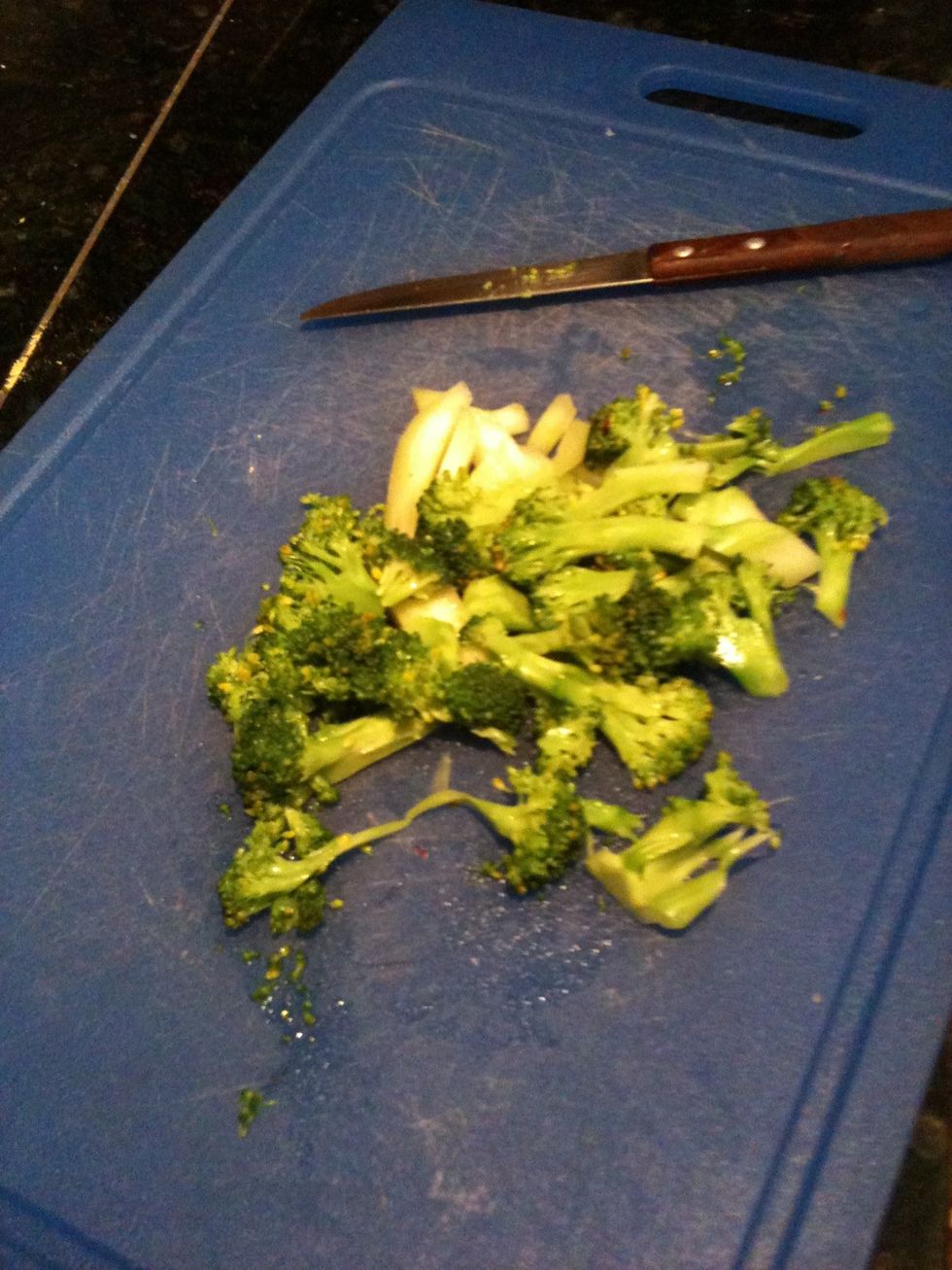 Chop up some garlic
Dice some mushrooms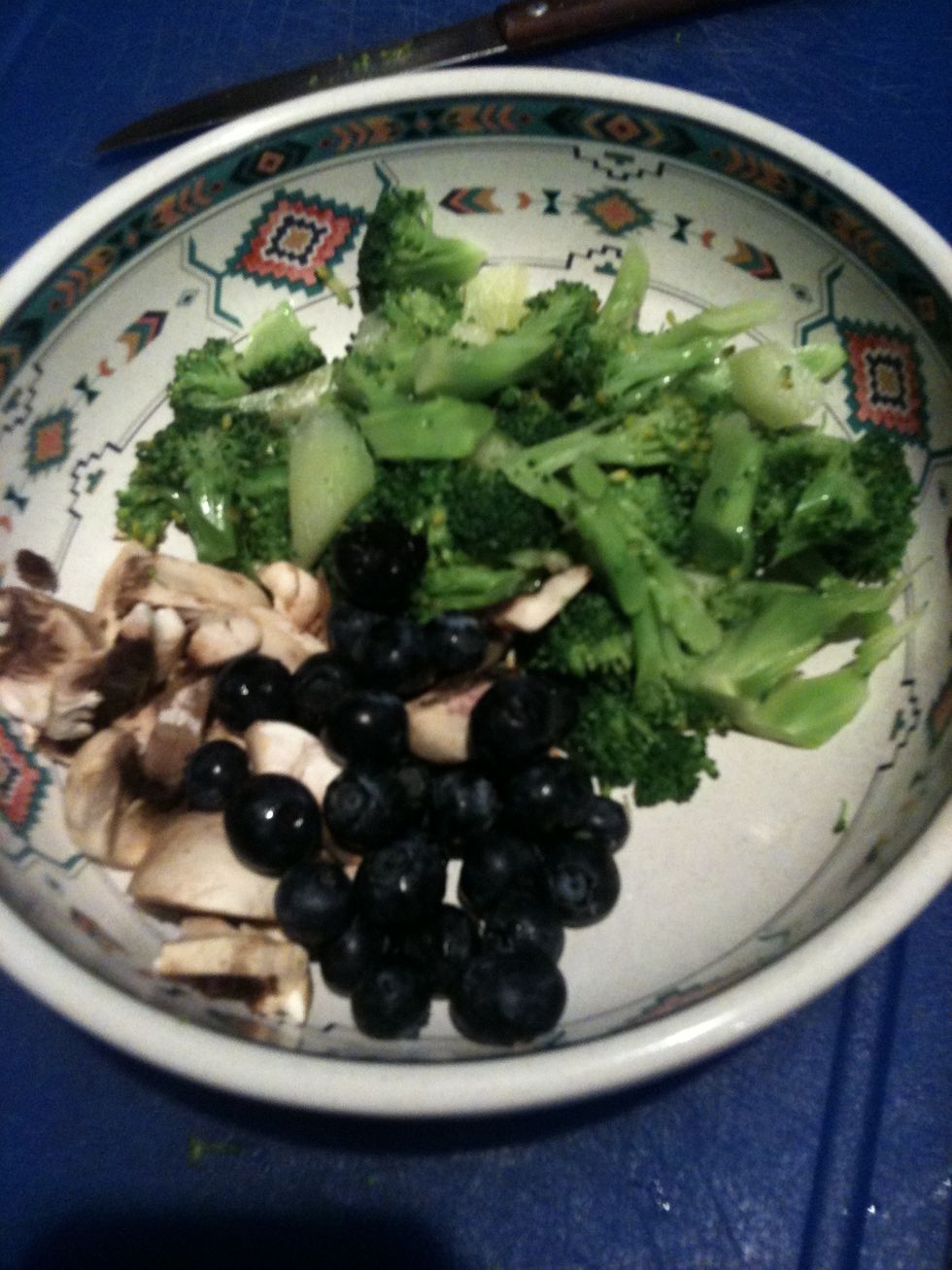 Add a handful if fresh blueberries or strawberries (I like both but I ran out of strawberries ha!)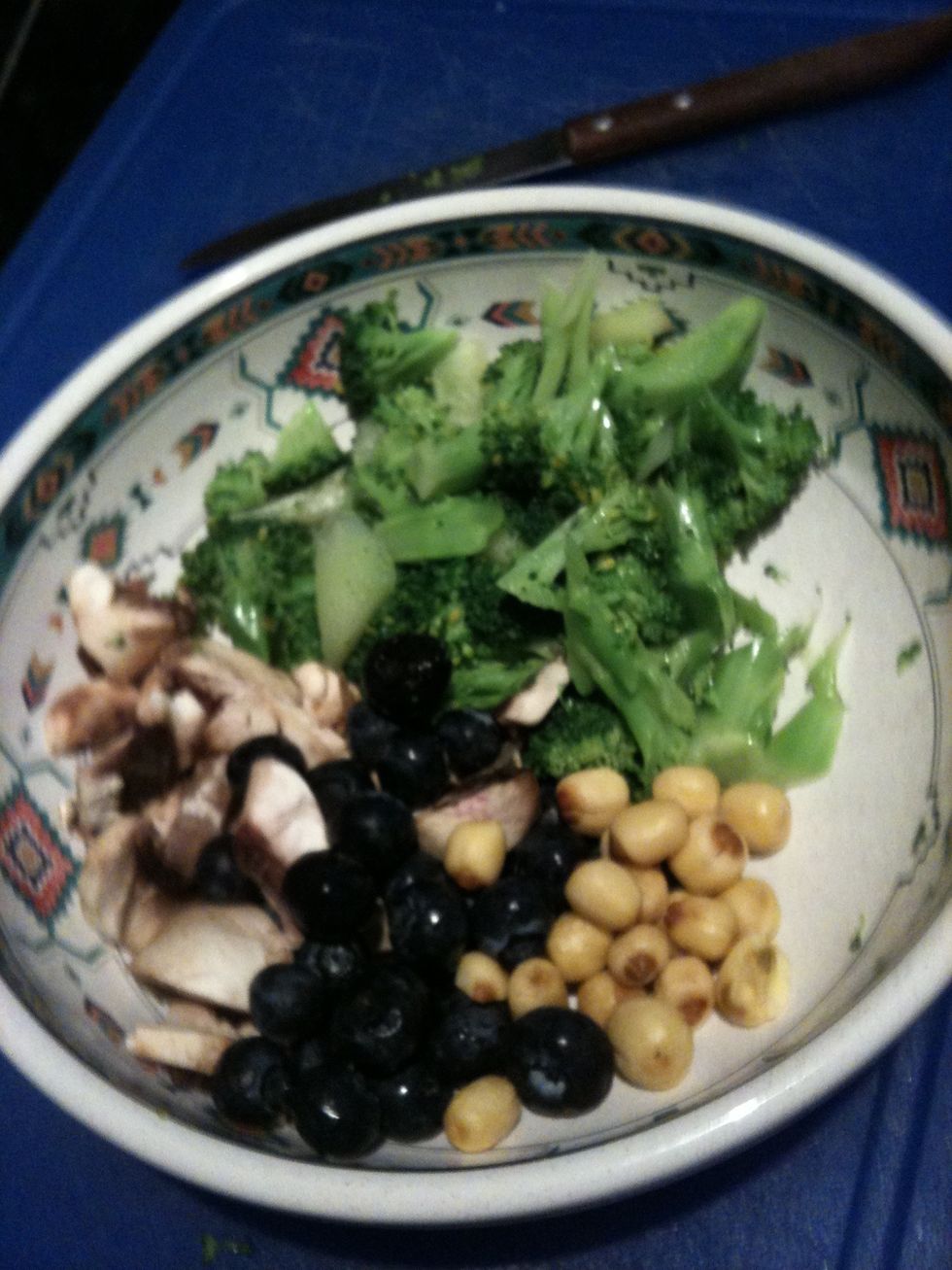 A handful of chickpeas (or nuts)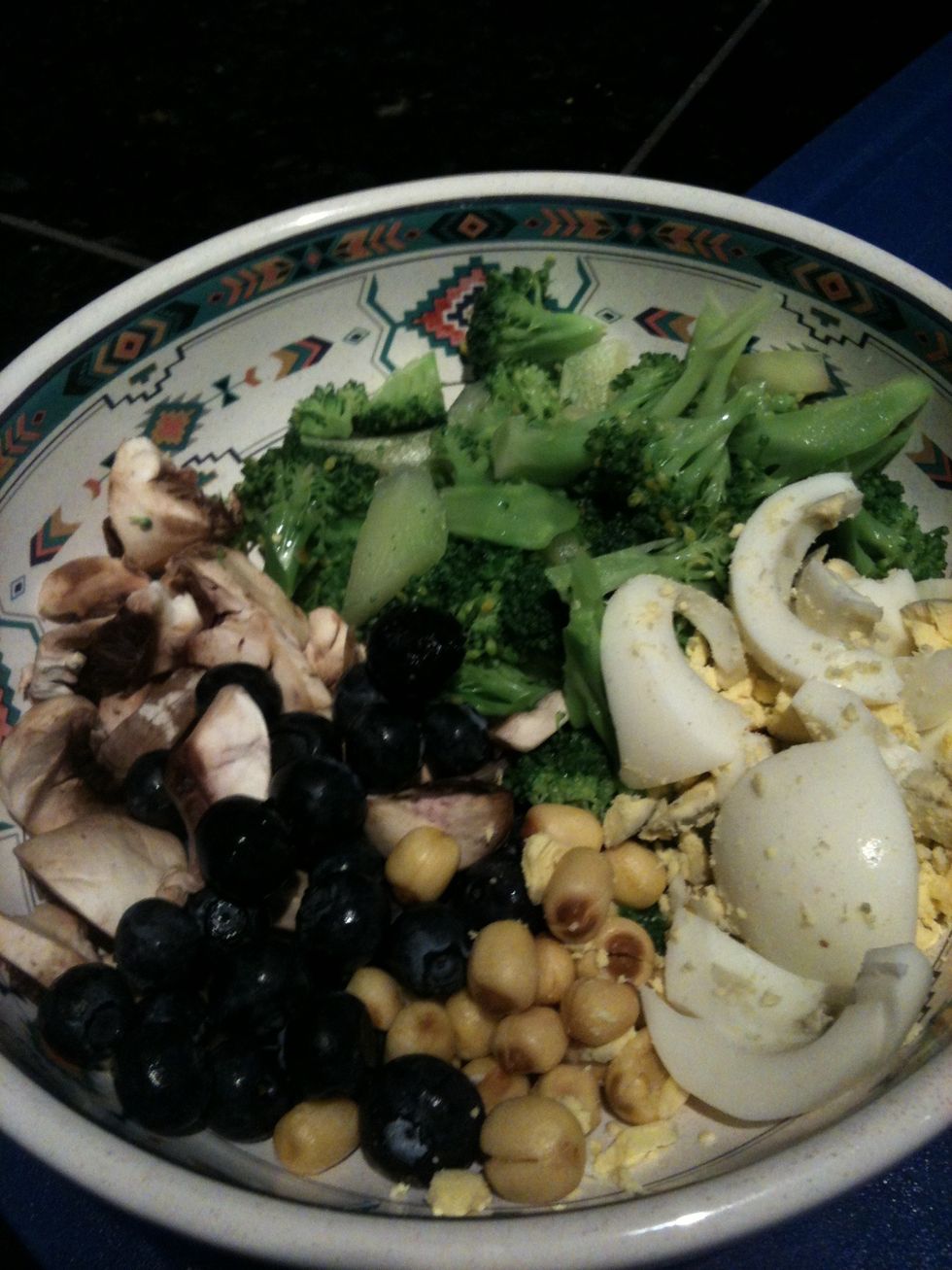 Slice and add in boiled eggs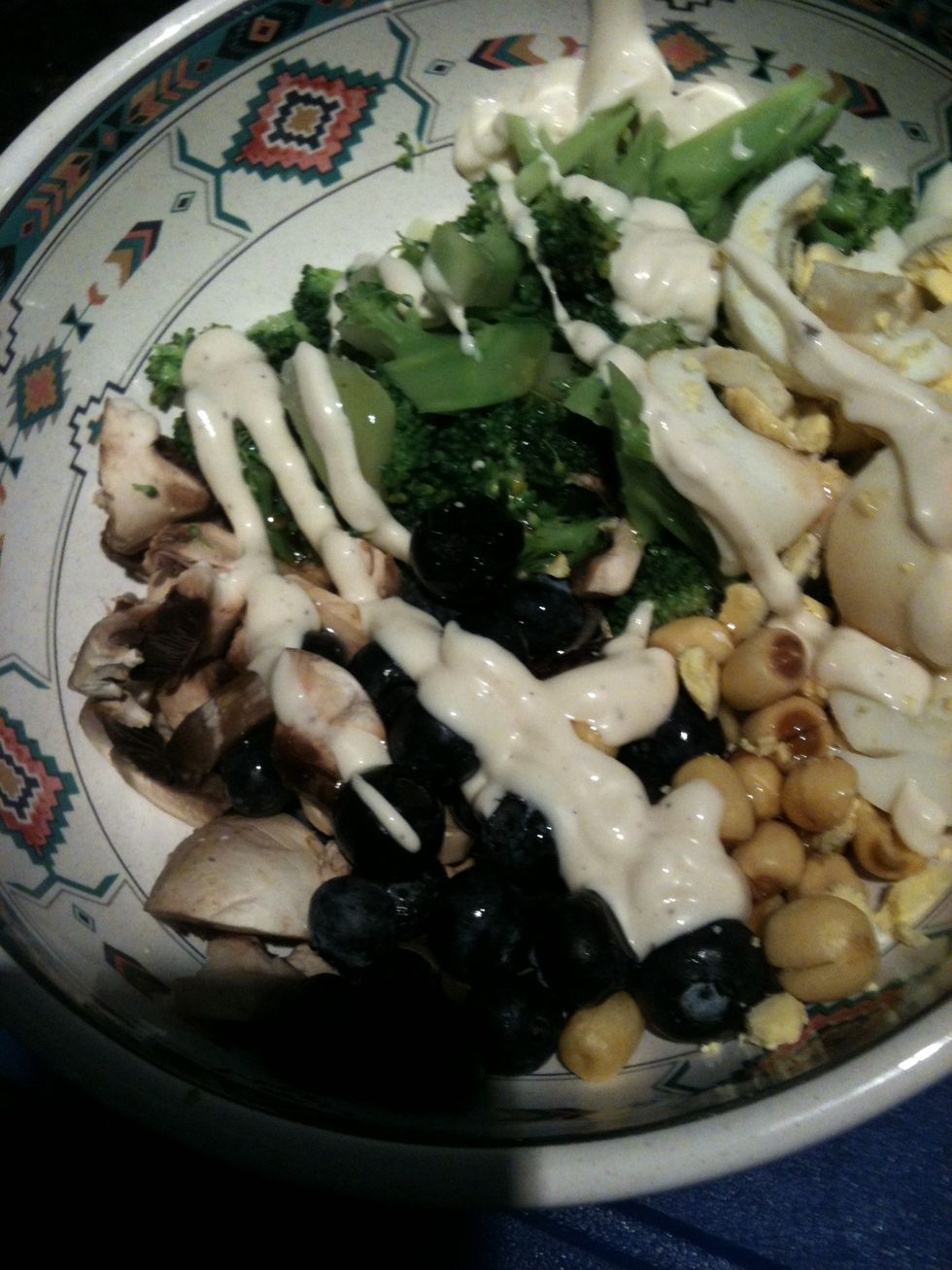 Add in a tablespoon of maple syrup and dressing (I used sugar free maple syrup and fat free ranch)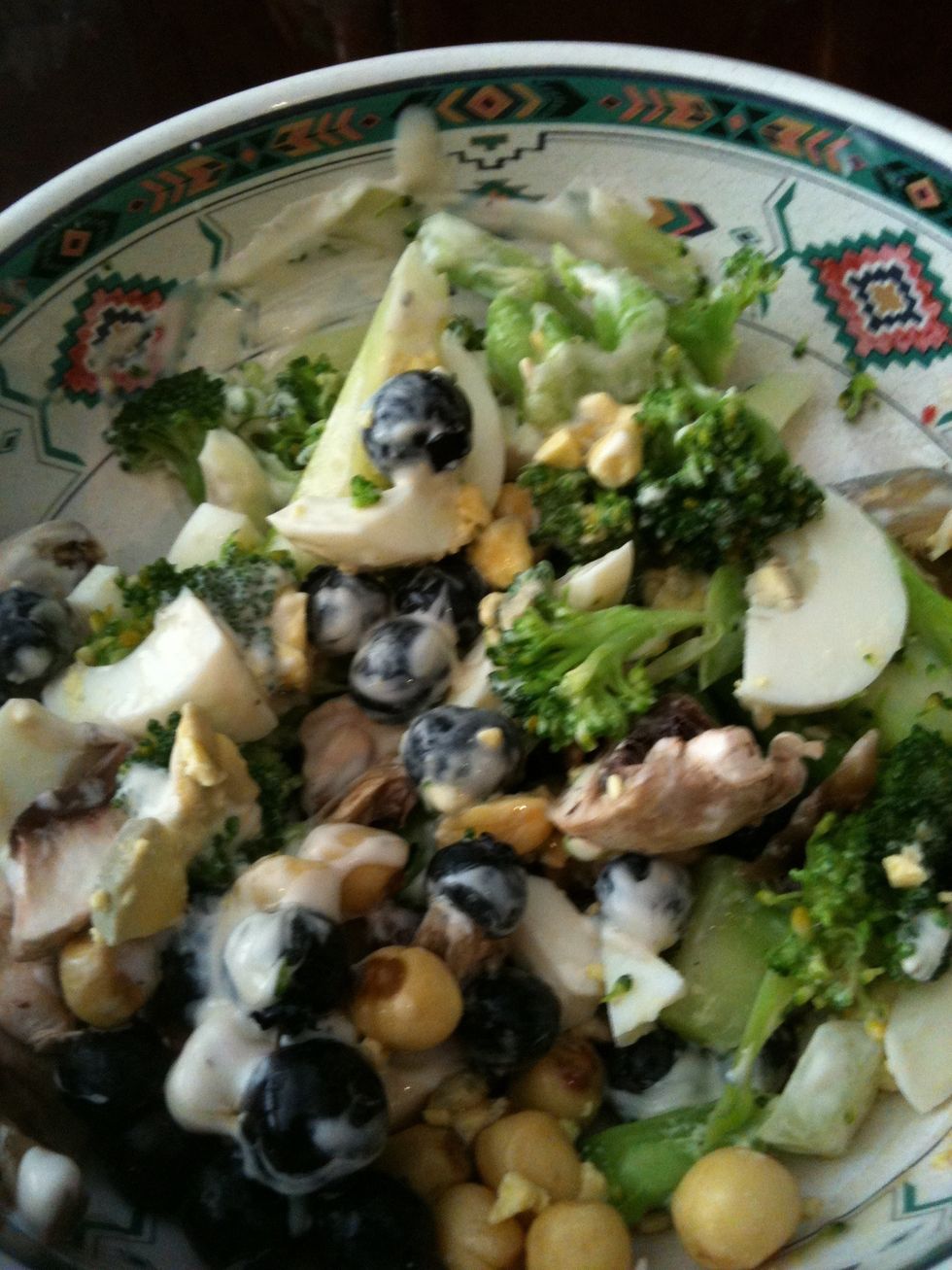 Toss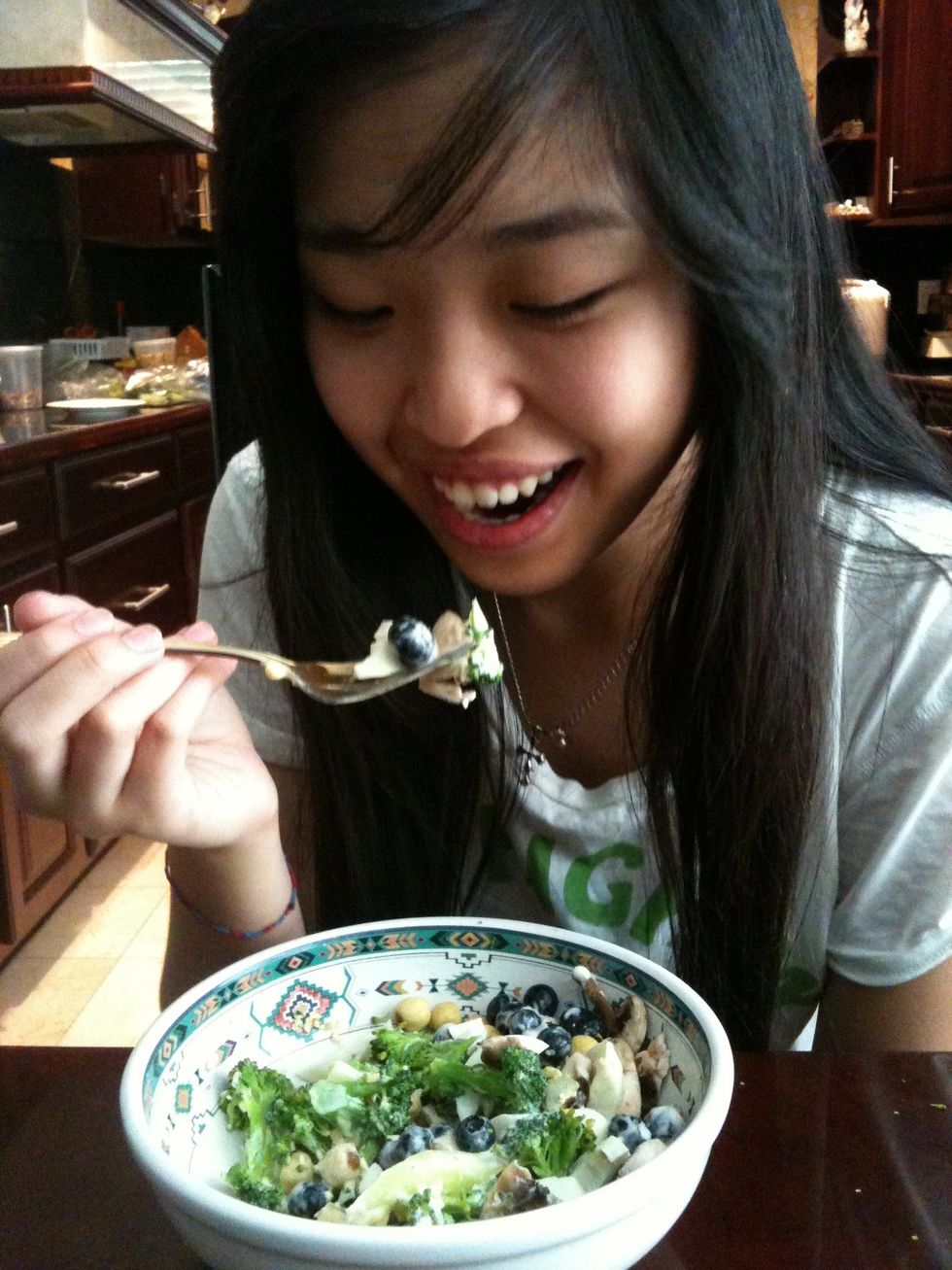 Eat! It's very yummy, refreshing, and filling!
Broccoli
Mushrooms
Berries (any)
Chickpeas/nuts
Boiled egg
1.0Tbsp Maple syrup
1.0Tbsp Creamy Dressing (optional)
Valerie Nguyen
Hi there! I made a Snapguide to keep track of the many delectable and interesting things I learn over time! I'm 16 and I love cooking and crafting!