This is a recipe with the recommended serving size for one but just double the ingredients for two :) . This meal is healthy and delicious!
19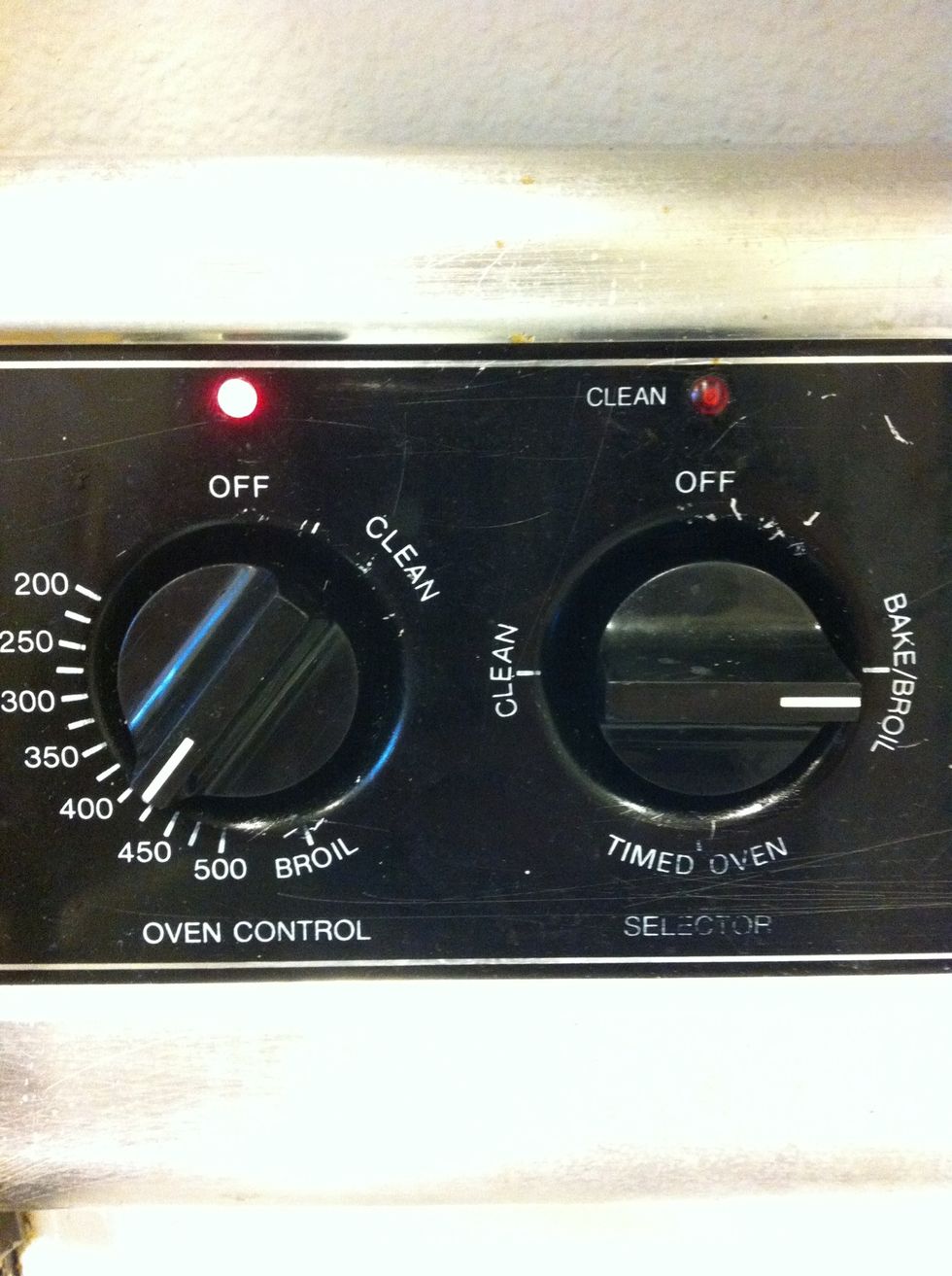 Heat oven to 425
In a medium pan coated with vegetable oil or vegetable oil cooking spray sauté your ground beef for about 5 minutes on medium high.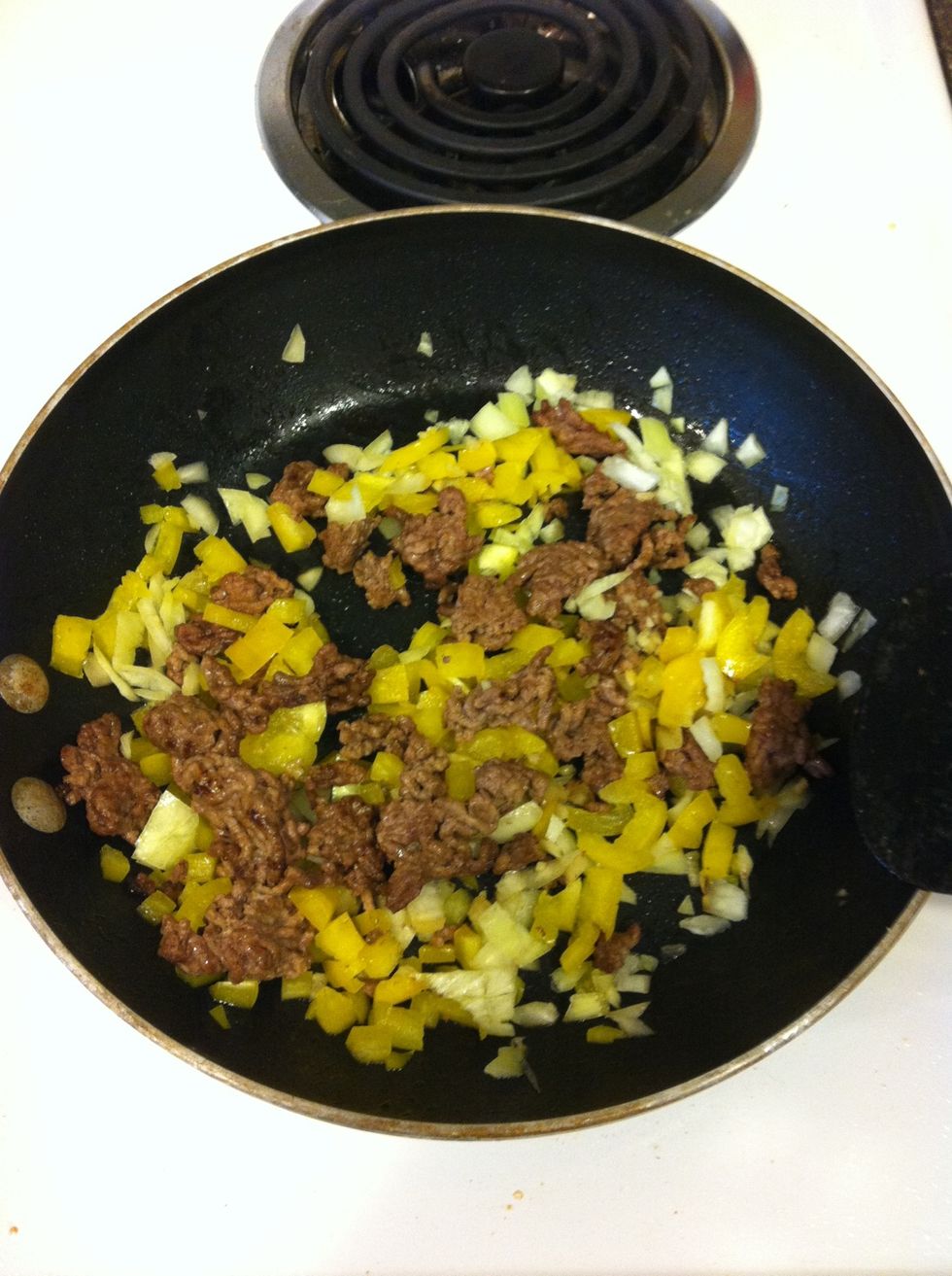 Add your bell pepper (I only like yellow but you can use red or green too) and onion until veggies are tender- about 3 mins.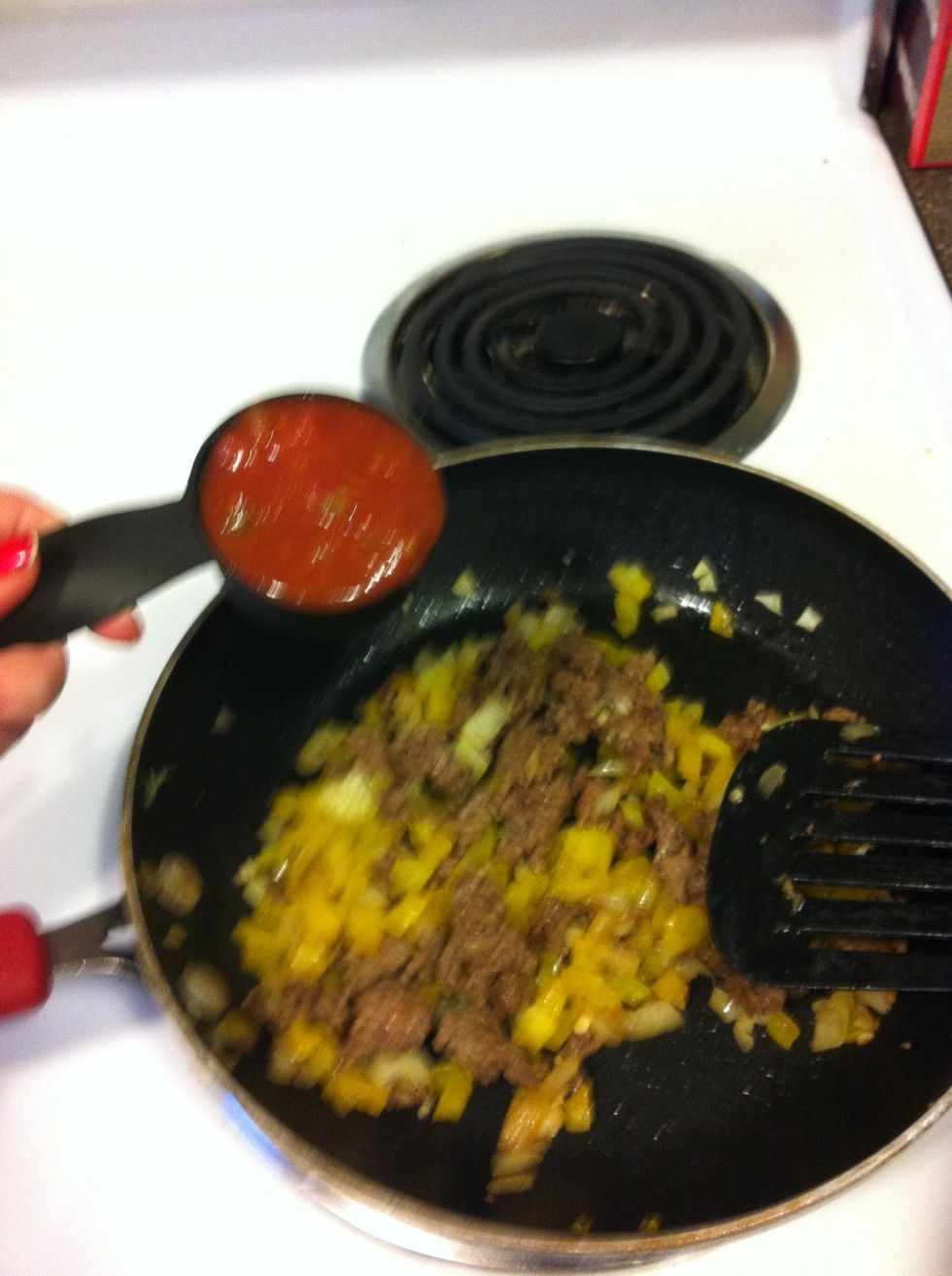 Add your salsa!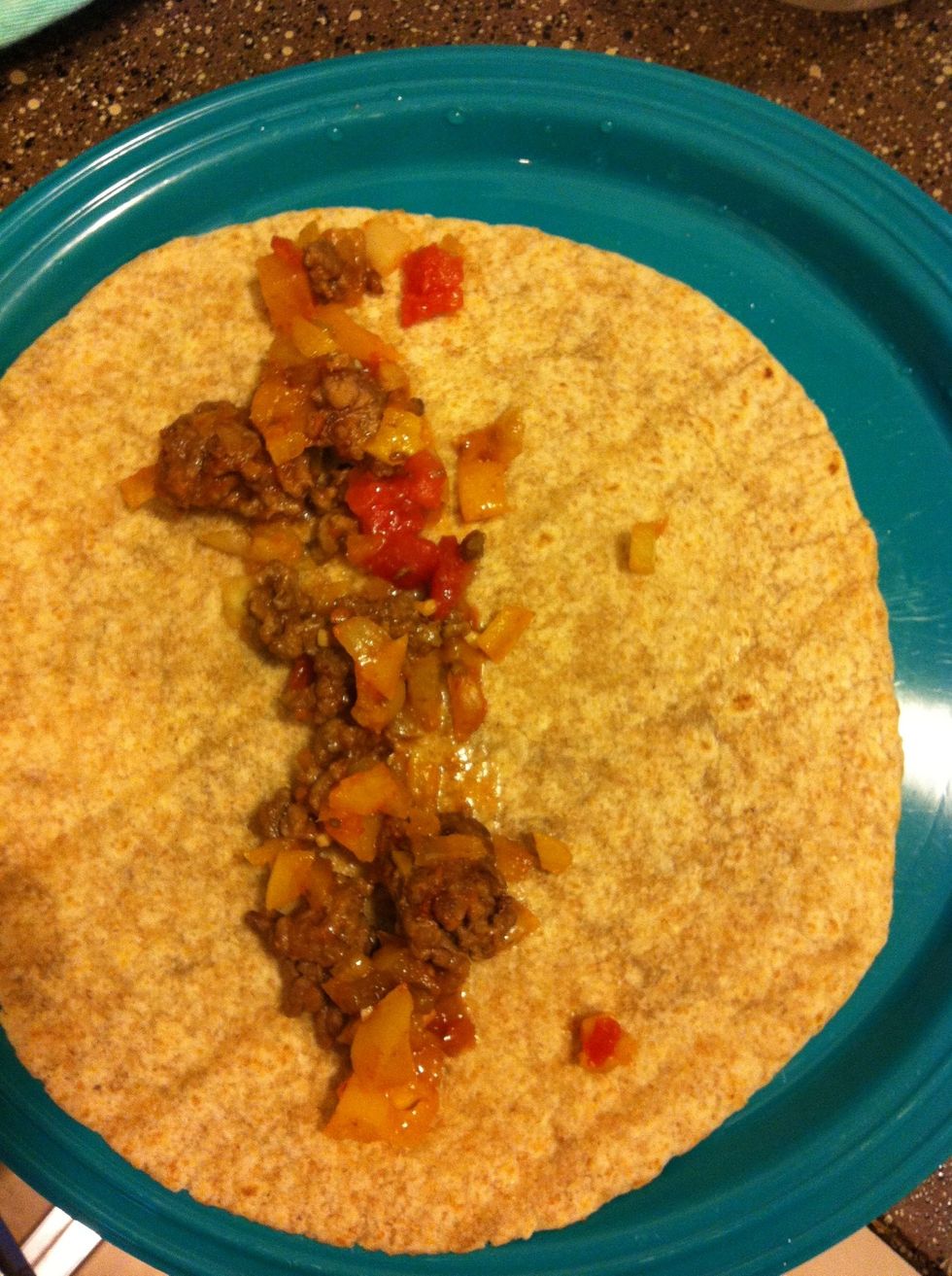 Spread 1/3 of your mixture onto one of the tortillas and roll it up, do this with the other two as well.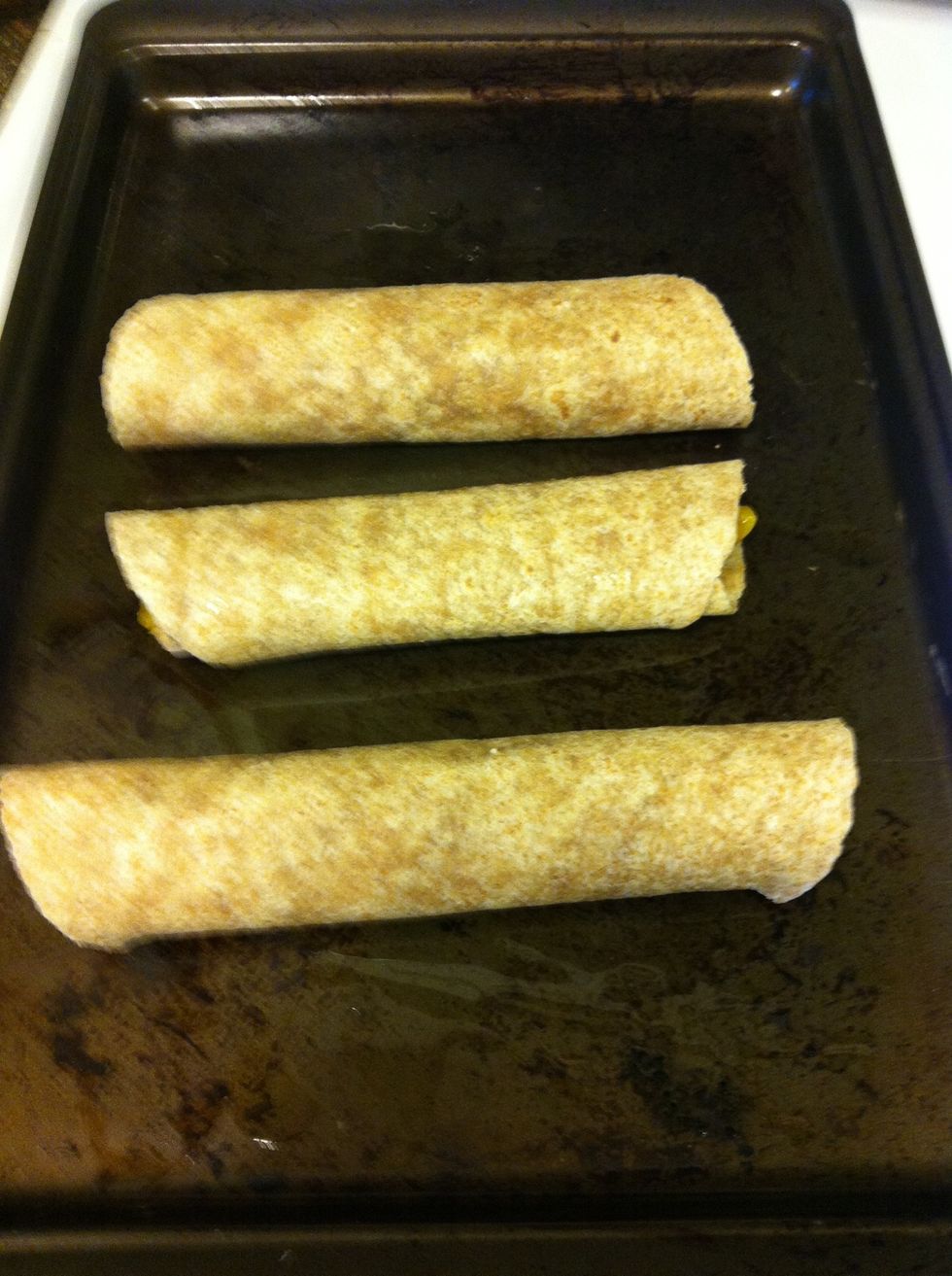 Place all three on a baking sheet that's coated with cooking spray and coat the taquitos with cooking spray. Bake until golden brown, about 10 mins.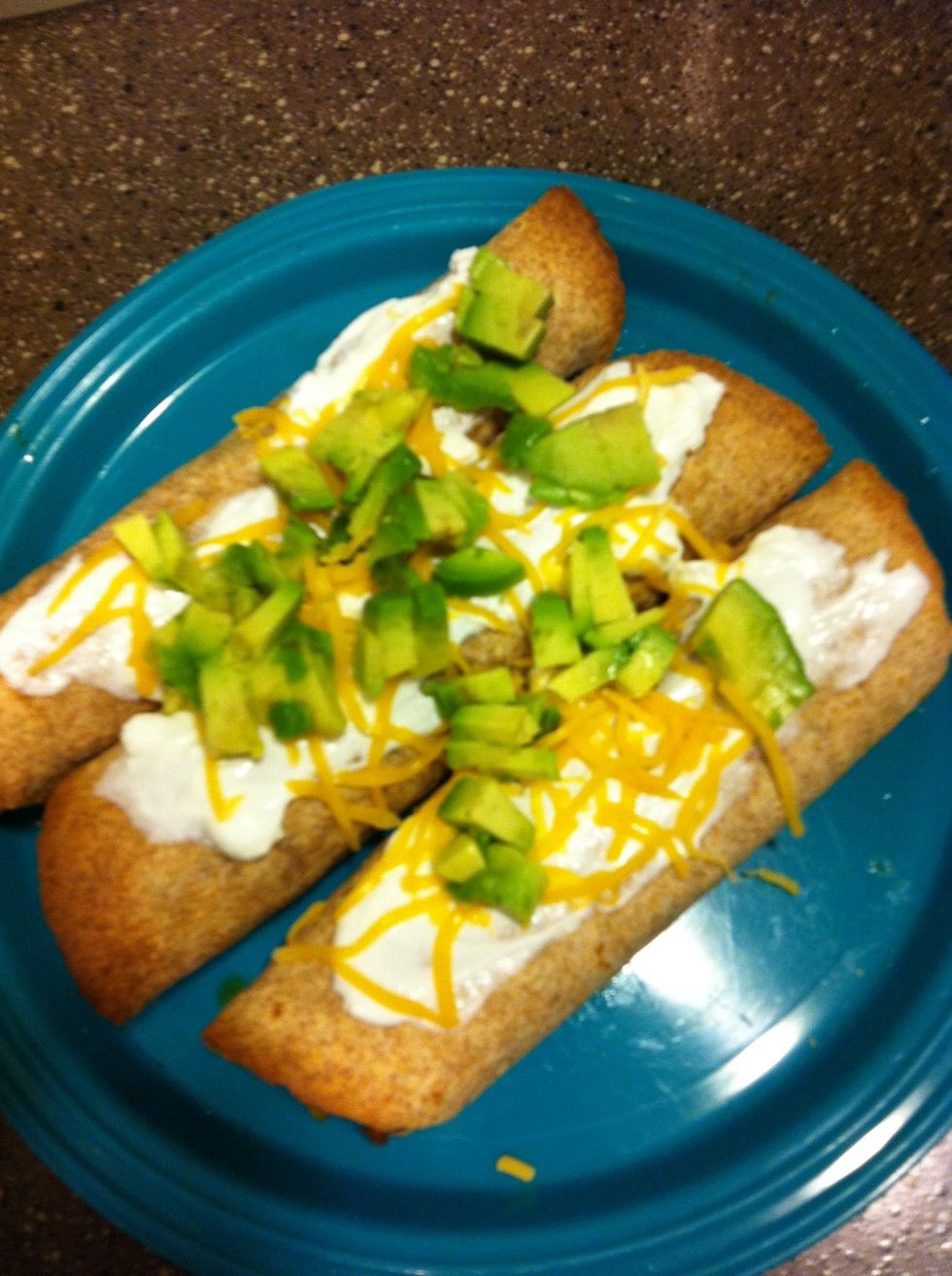 Top with your yogurt, optional cheese, and avocado. Chow down!
1.0tsp Vegetable oil
4.0oz 90% lean beef
1/2 chopped bell pepper
1/4c diced onion
1/4c Salsa
2.0Tbsp nonfat plain Greek yogurt
1.0Tbsp diced avocado
3.0 6 inch soft corn tortillas
1.0Tbsp Shredded cheddar (optional)
Cooking spray