How to make healthy baked falafels
I'm a sucker for Mediterranean food and the best part is that this recipe is guilt free at the same time delicious! 😊
38
Gather all your supplies.
Soak the garbanzo beans overnight and boil them in a pressure cooker till soft and cooked.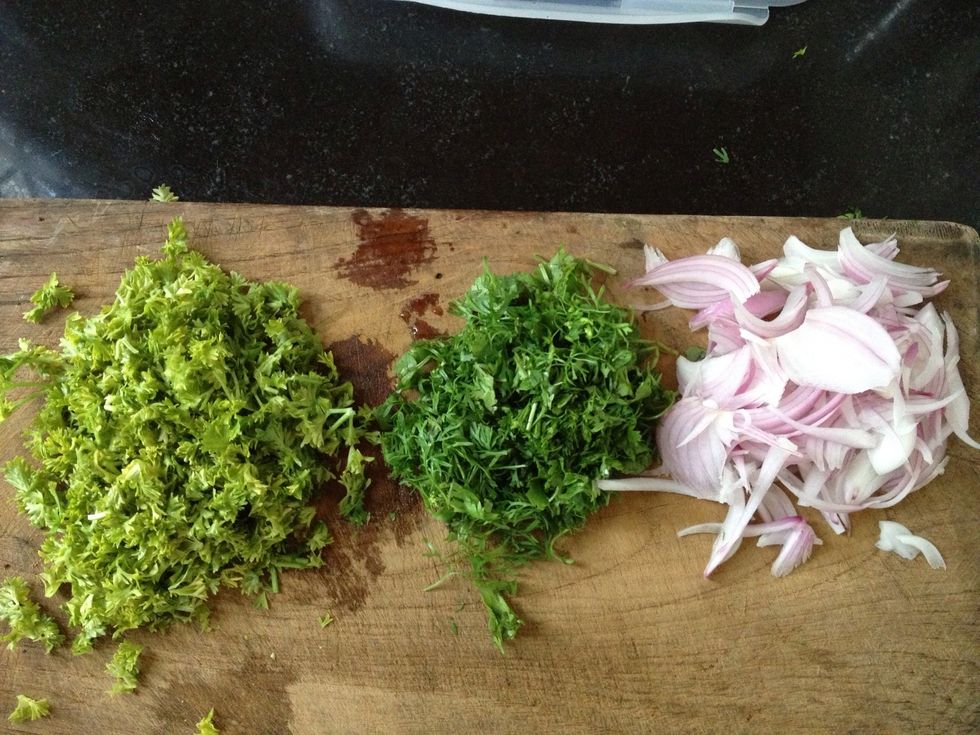 Chop the parsley, cilantro and onion.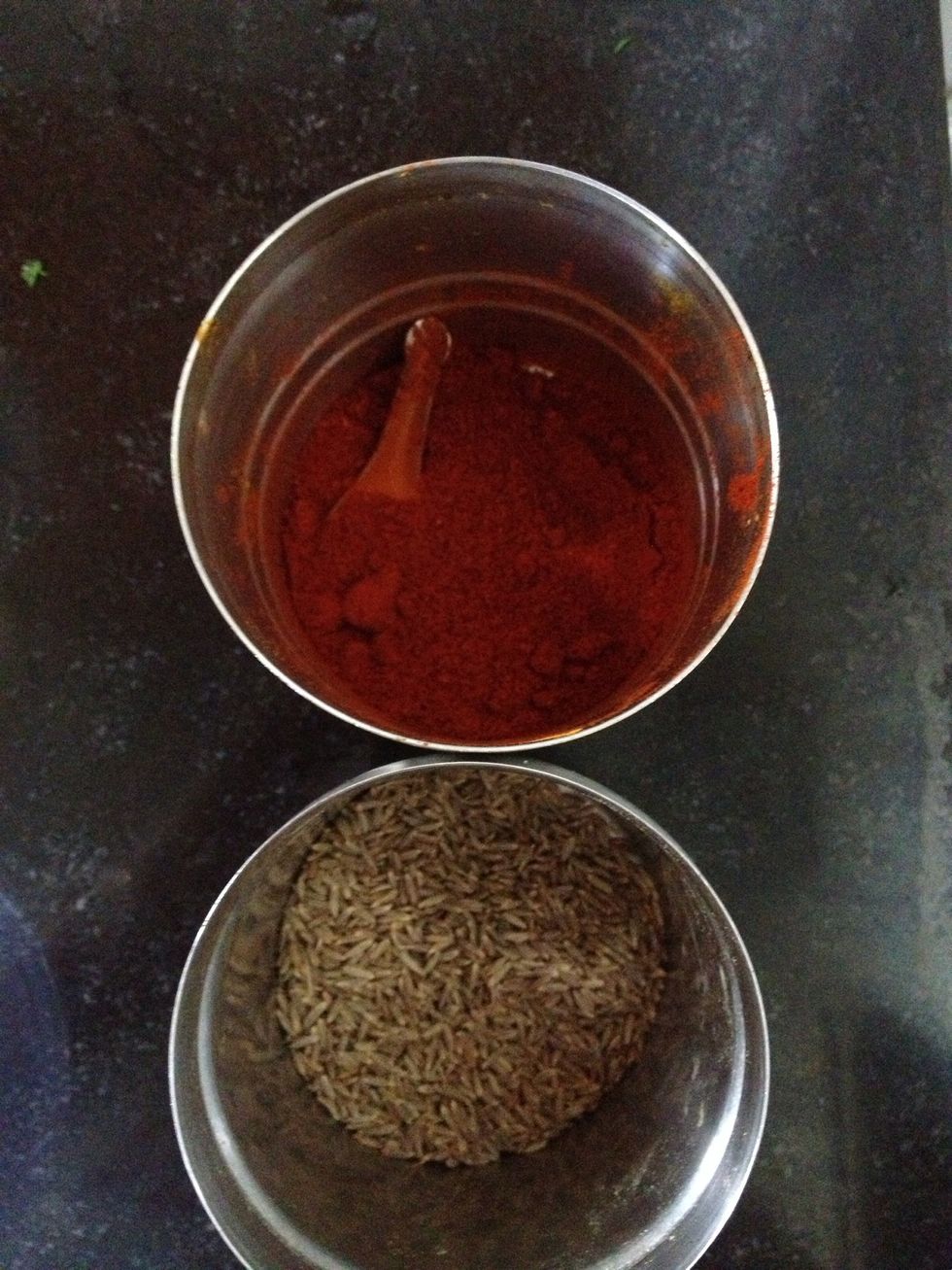 Red Cayenne pepper and cumin seeds. Roast the cumin seeds. You can powder em and then add to the mixture. Since we will be grinding all ingredients I'll just roast em and add them.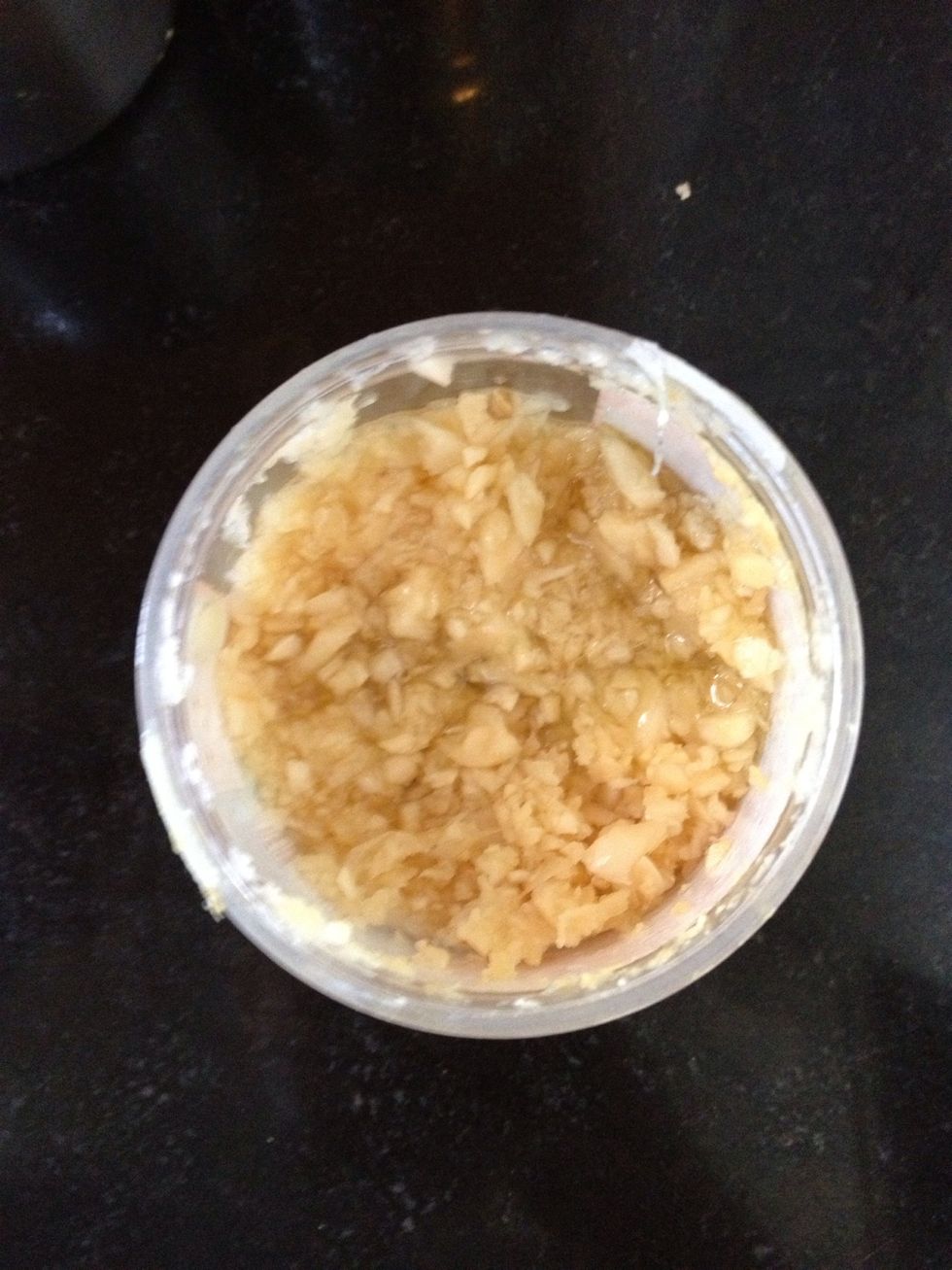 Minced garlic.
Now Add the chickpeas, minced garlic, parsley, cilantro, onion, red chili powder, cumin powder, garam masala, juice of half a lemon, salt, 1 tsp olive oil and 2tsp chickpea flour to a food processor.
This is what you will get. Don't add water or else the mixture will be runny. You want a good consistent mixture to make the falafel patties. Add some more chickpea flour if its too mushy.
Oil your palms and make ping pong ball size balls and coat em in breadcrumbs.
Oil your baking tray and place the falafel balls on them.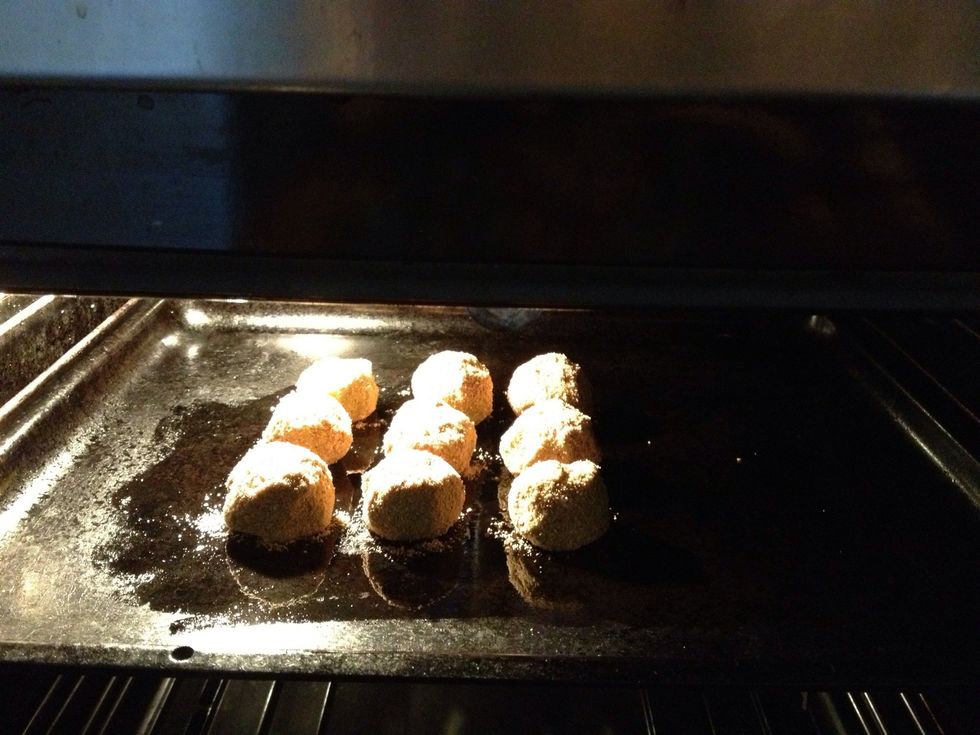 Place them in the oven and bake for about 20-25 minutes till they are brown and cooked from within. I have a gas oven. Your oven timings and temperature setting may vary.
Serve with Roasted Red Pepper Hummus/plain hummus (check my previous snap-guide for recipe) or add hummus to whole wheat pita pockets along with Falafels, tomatoes, cucumber and lettuce and pig in!
Bon Appetite! Healthy and guilt free!
125.0g Chickpeas/Garbanzo beans
1/4bnch Fresh Parsley
1/4bnch Fresh Cilantro
2.0tsp Cloves minced garlic
1.0 Juicy lemon
1.0 Chopped/sliced onion
3.0tsp Red Cayenne pepper powder
1.0tsp Roasted cumin powder
1/4c Olive oil
1/4c Chickpea flour
1/2c Bread crumbs
1.0c Roasted Red pepper hummus
1.0bnch Lettuce leaves
1.0 Chopped Cucumber
1.0 Mixer Grinder
Whole wheat pita pockets or any wrap of ur choice
1/2tsp Garam masala powder
Runam Flygirl
Pilot, Stalker, Day Dreamer, Information Magnet, Kitty Magnet, Artist, Traveller, Whiner.\nwww.twitter.com/runam\nInstagram: captrunam