How to make healthy and delicious rhubarb smoothie
Make Healthy and Delicious Rhubarb Smoothie
30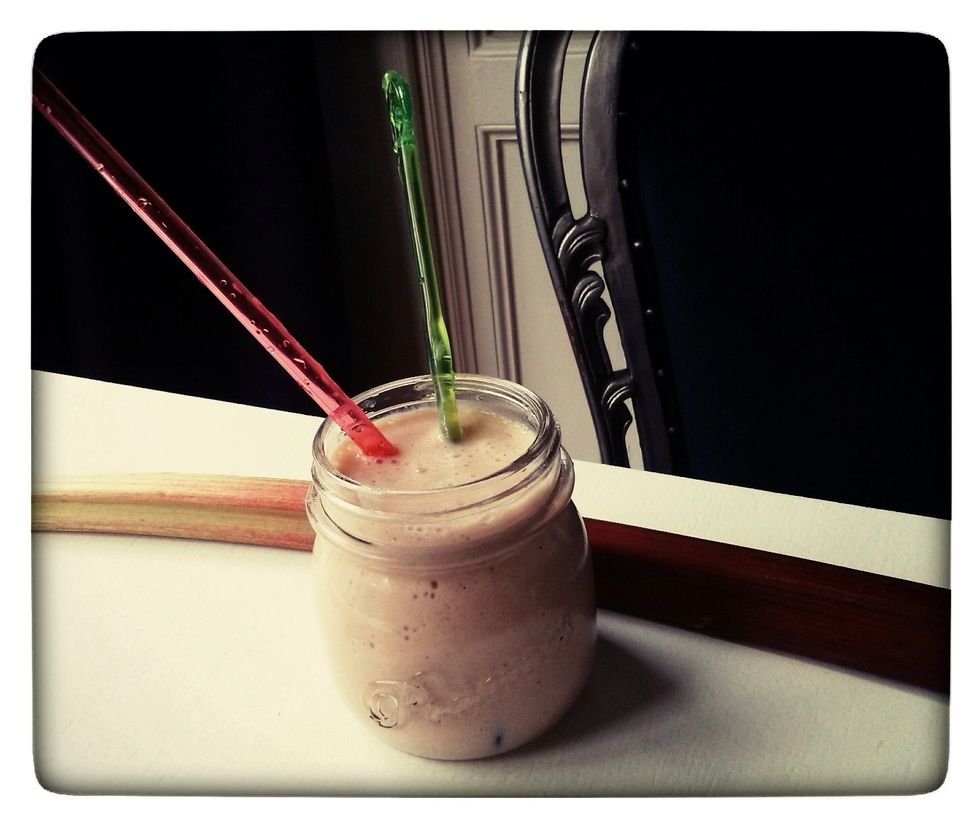 Combine rhubarb, water, 1 tsp pure vanilla extract, stevia, cinnamon, ginger and lemon juice in a small saucepan. Bring to a boil, reduce heat to low and simmer uncovered for five minutes.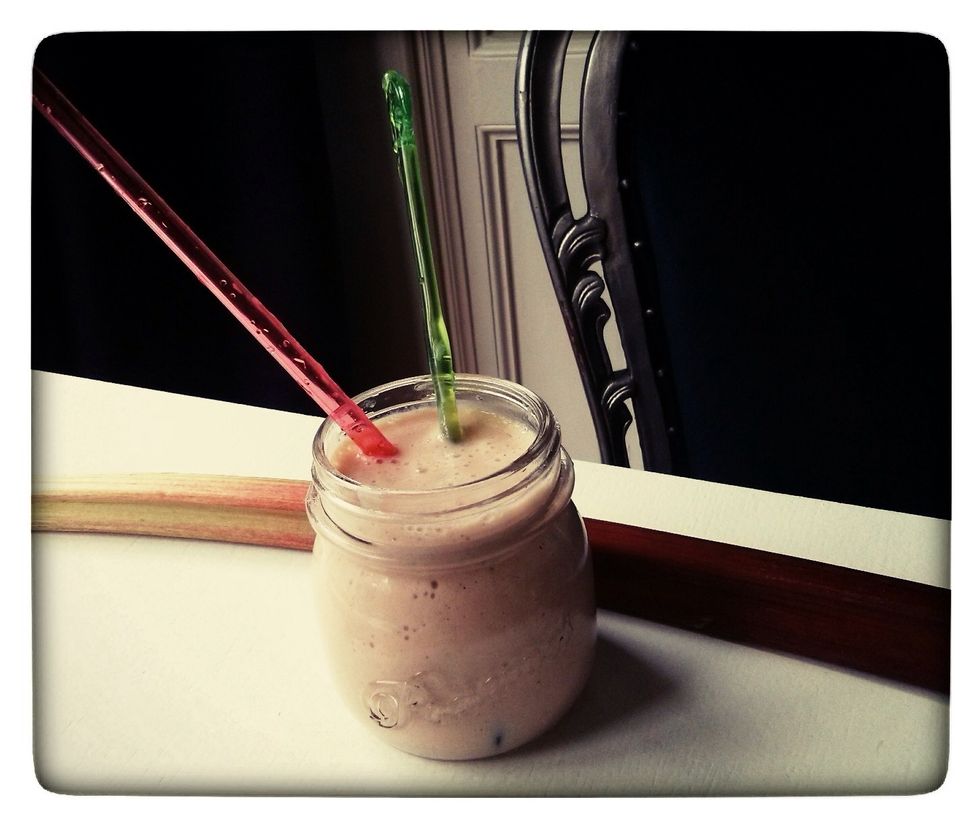 Set aside to cool slightly and place in refrigerator to chill for 30 minutes.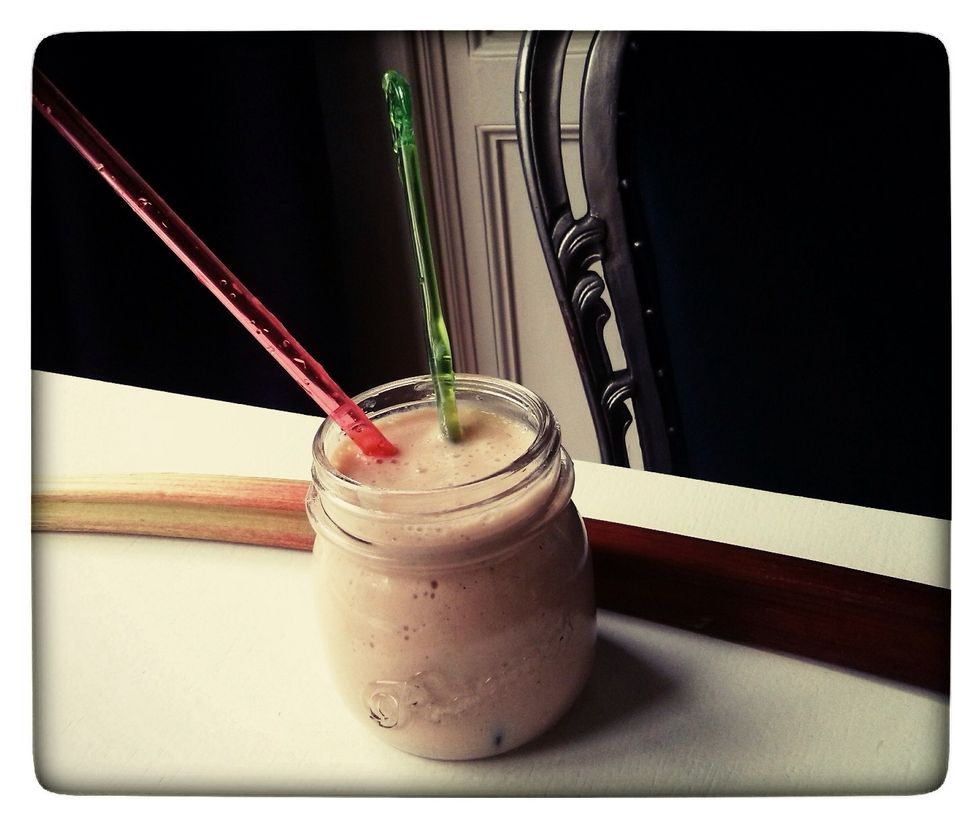 Place cooked and cooled rhubarb together with soy yogurt, 1 tsp pure vanilla extract, coconut milk and agave syrup in the blender and blend well.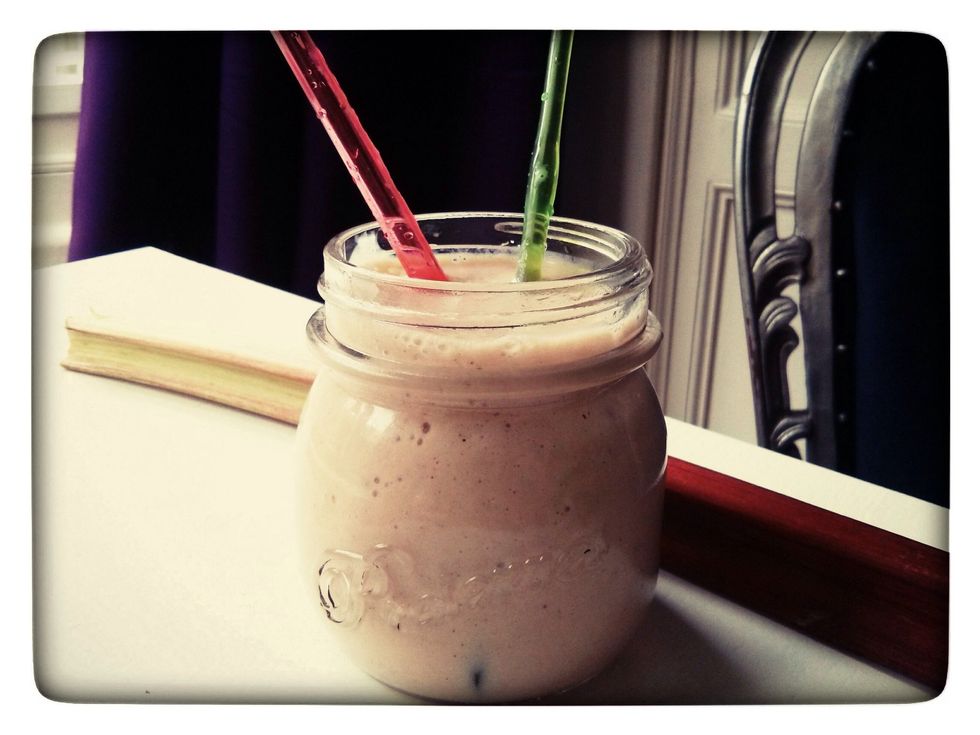 Pour it into your favorite glass and enjoy this delicios, refreshing and most of all - healthy smoothie.
2.0c Rhubarb (cut in small pieces)
1/2c Water
2.0Tbsp Stevia
2.0tsp Pure vanilla extract
1/2tsp Cinnamon
1/4tsp Powdered ginger
Juice of 1 lemon
2.0c Soy yogurt
1/4c Coconut milk
1.0Tbsp Agave syrup (optional)