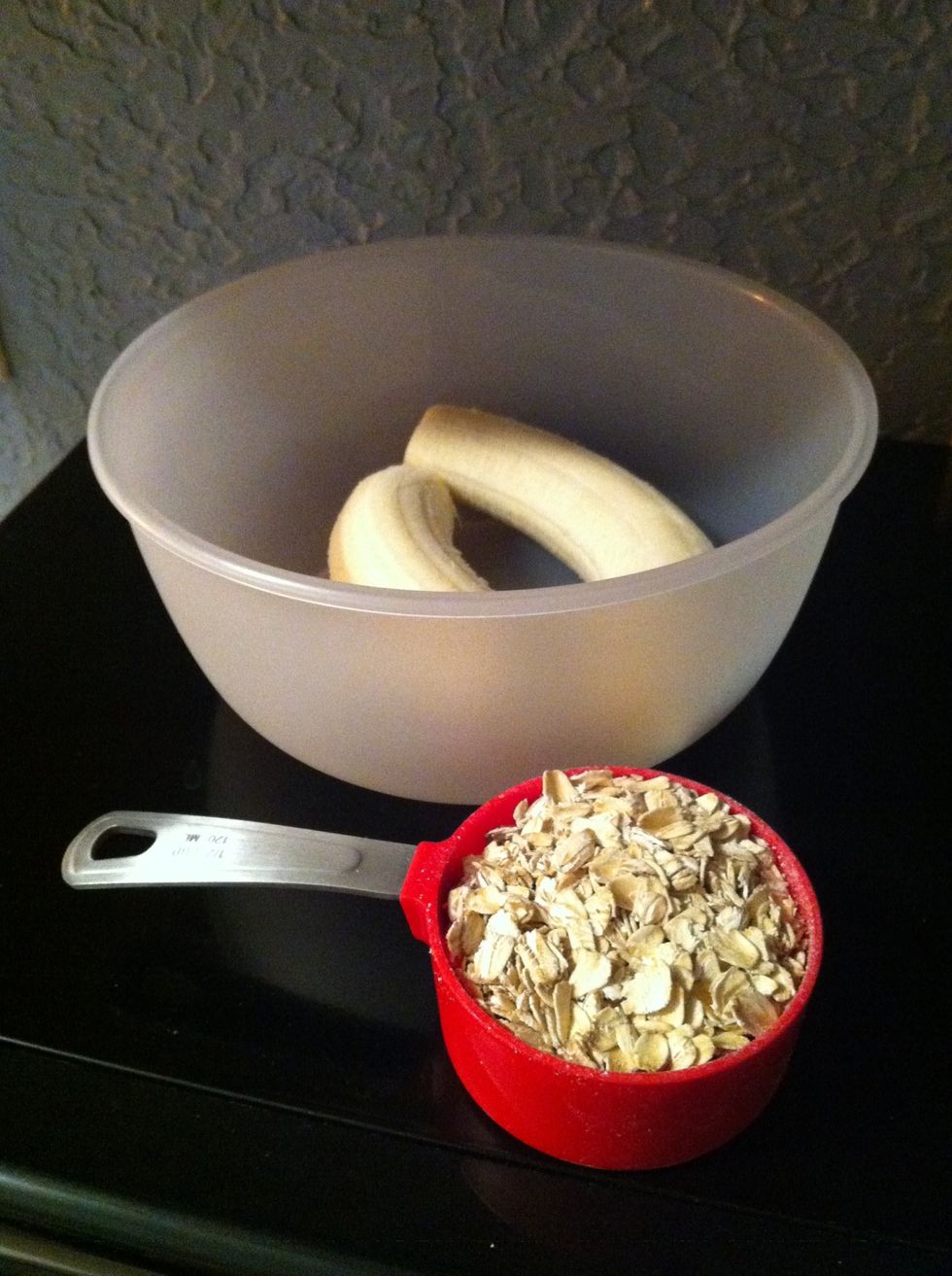 2 bananas and 1/2 cup of oatmeal.
I use old fashion oats because I like chewy cookies. You can also use instant oats.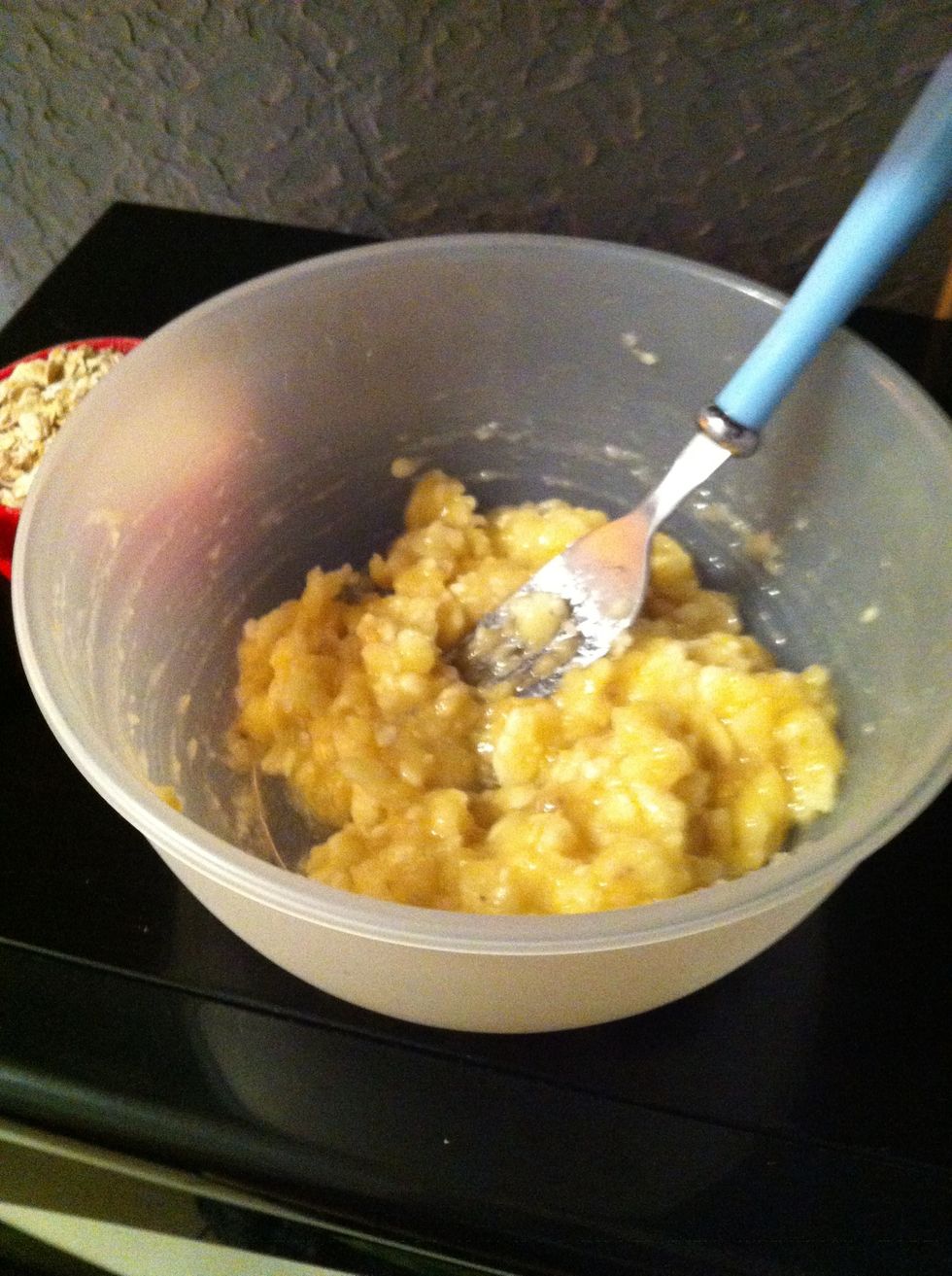 Mash the banana. Leave a few chunks for fun :)
Add oats and mix well. You might need a few more to hold the mixture together.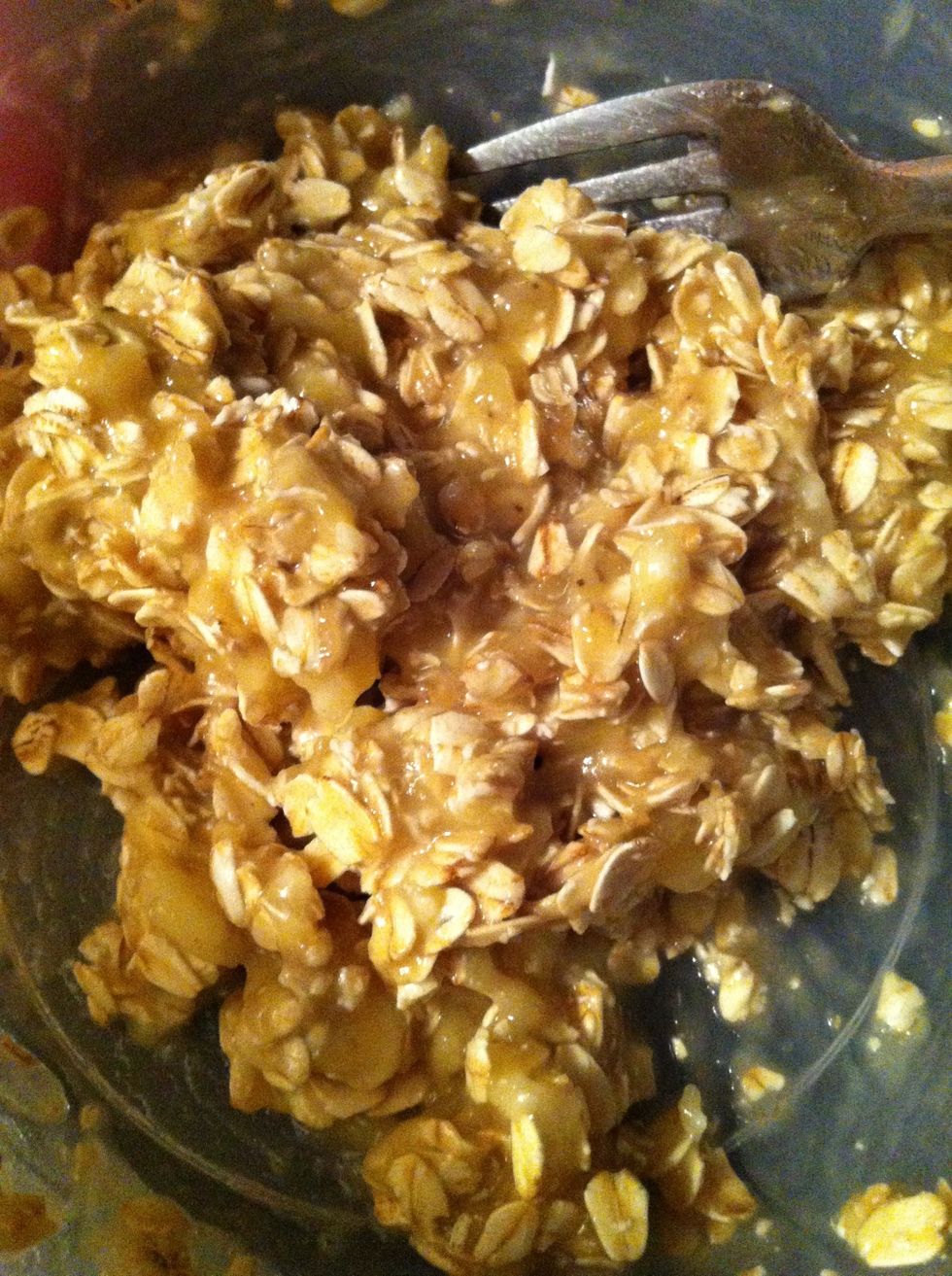 This is the consistency I like.
Add whatever toppings you'd like....not too many or they'll fall apart. Cinnamon!
Almonds!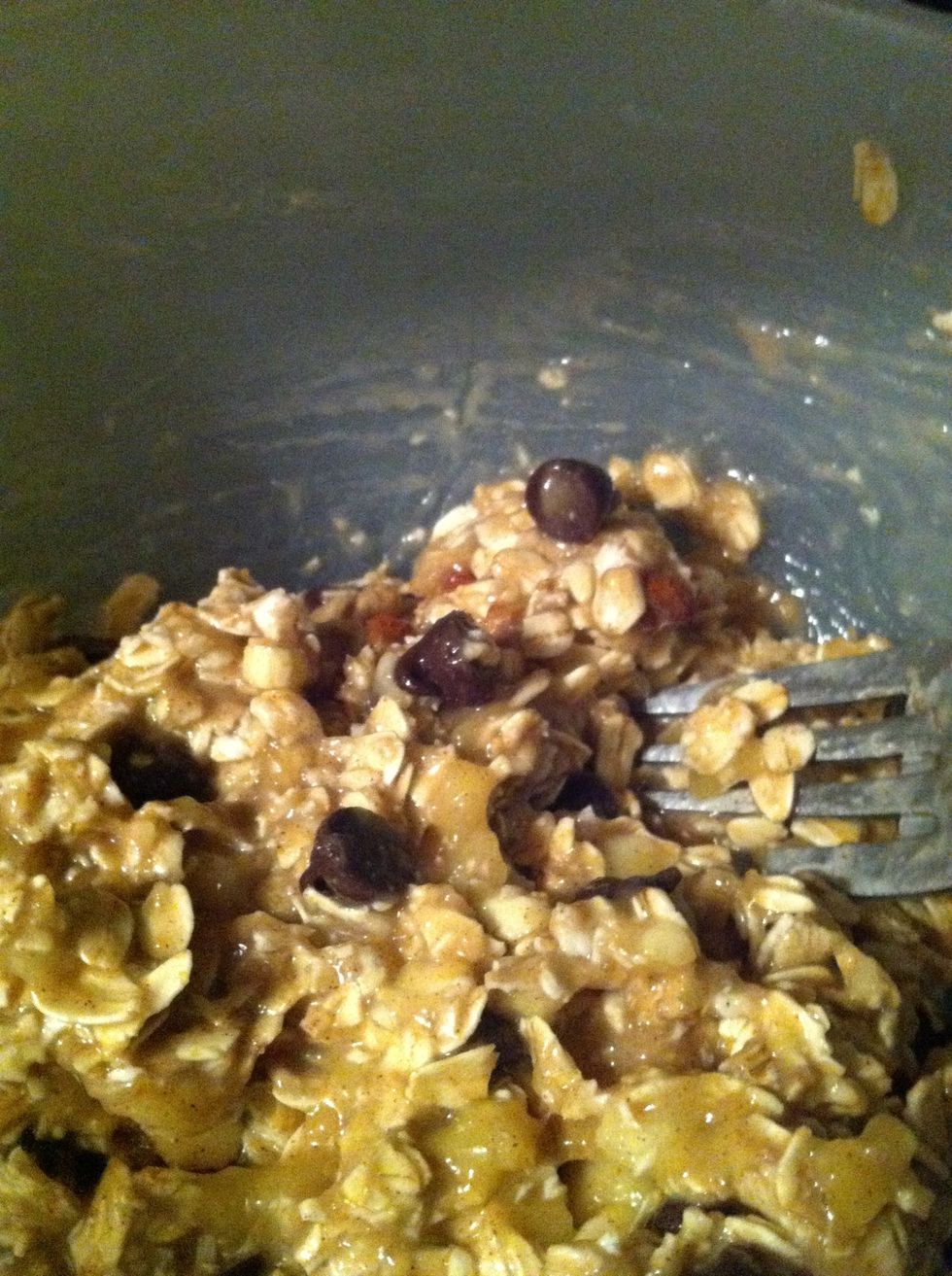 And of course, chocolate chips :)
Put them on a GREASED cookie sheet. Bake for 350 degrees for 13-15 minutes.
They even look delish uncooked on the GREASED cookie sheet!
Yum!
2.0 Bananas (very ripe is best)
1/2c Oatmeal
Chocolate chips (Optional)
Cinnamon (Optional)
Chopped nuts (Optional)
Vanilla extract (Optional)