Because who doesn't love sweet potato fries? Enjoy!
13
I love sweet potato fries but I don't like to deep fry things. These are still best for an occasional treat after a workout but are healthier.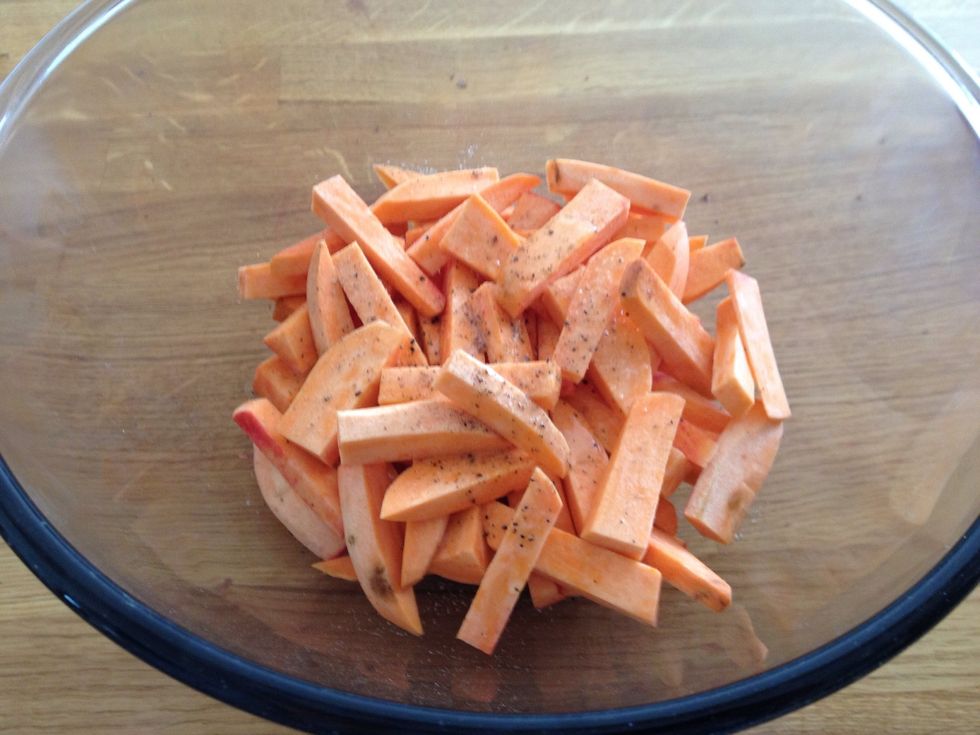 Start by peeling your sweet potatoes and cutting into sticks. This is two sweet potatoes. Add 1tsp olive oil, 1tbsp water and some ground black pepper. You can also add spices such as chilli.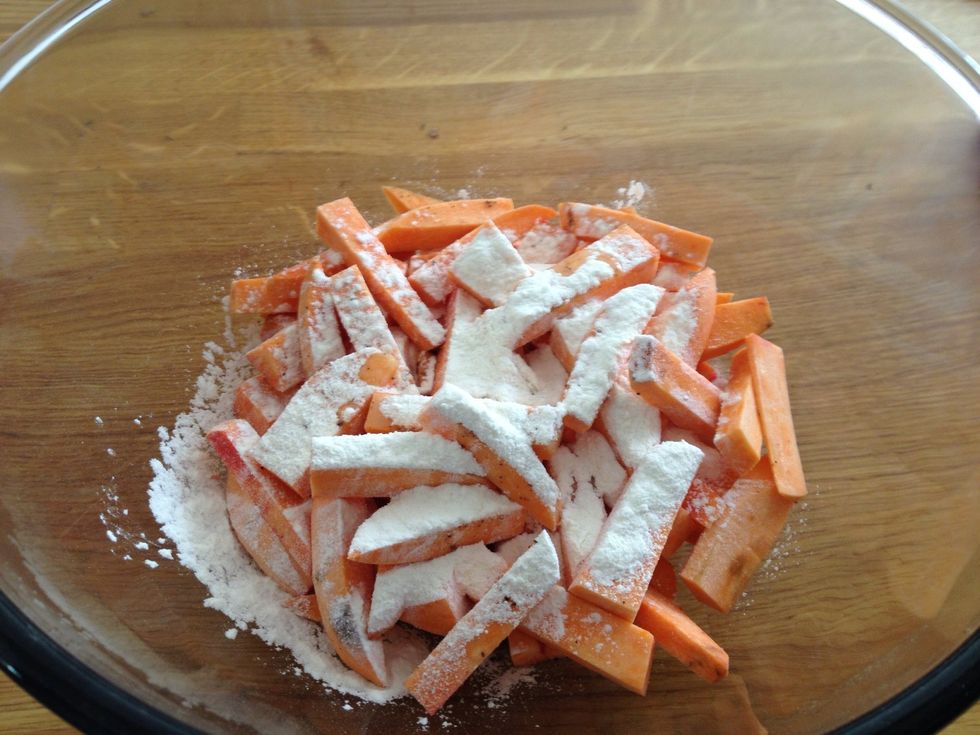 Add 1tbsp gluten free flour (normal flour would work too but I avoid gluten). You can also skip this step to make them healthier but it does help the fries crisp up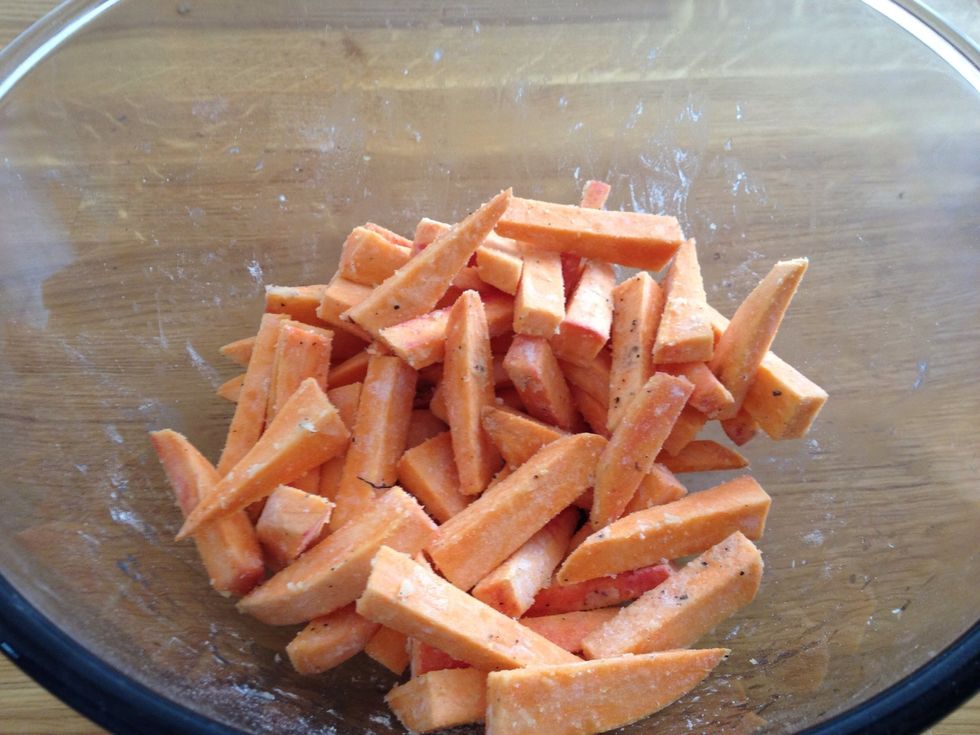 If using, toss the fries in the flour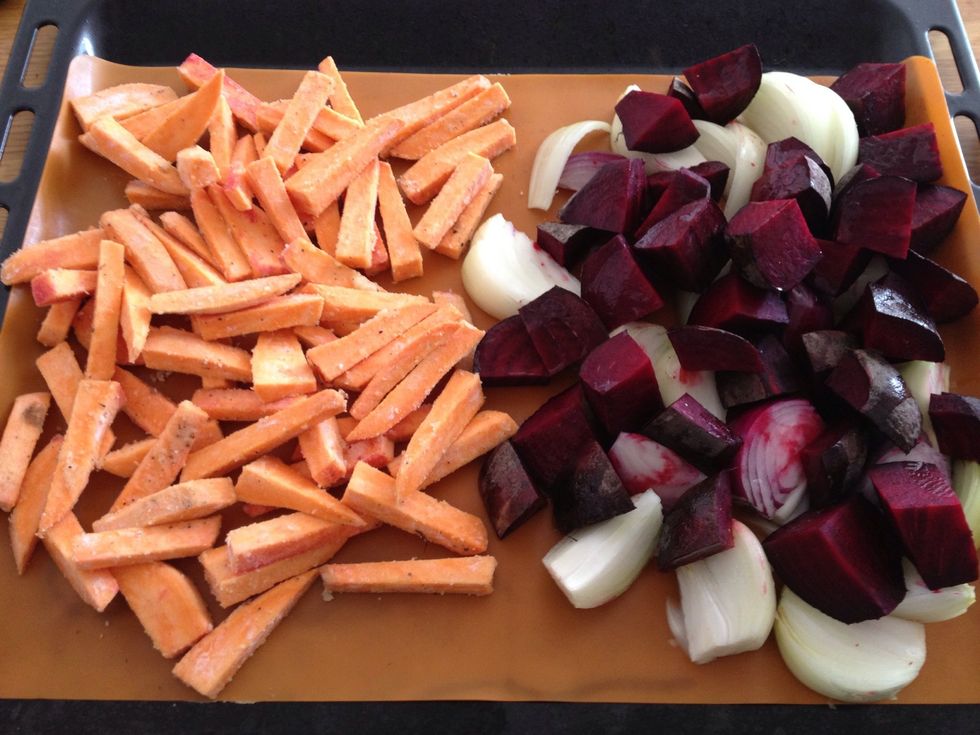 Place on a baking tray (I was roasting some beetroot and onion at the same time) and bake for 30-40 mins at 190C
Here are your finished fries. I burnt these slightly as I forgot about them, but they were still yummy. Enjoy!
Find more recipes in my other guides or at www.theschoolofbalance.com and follow me on twitter @schoolbalance or The School of Balance on Facebook
The creator of this guide has not included ingredients
The School Of Balance
Nutrition + Fitness + Mindset + Happiness + Relaxation\n\nThe Pathway to a Happier, Healthier and Balanced You