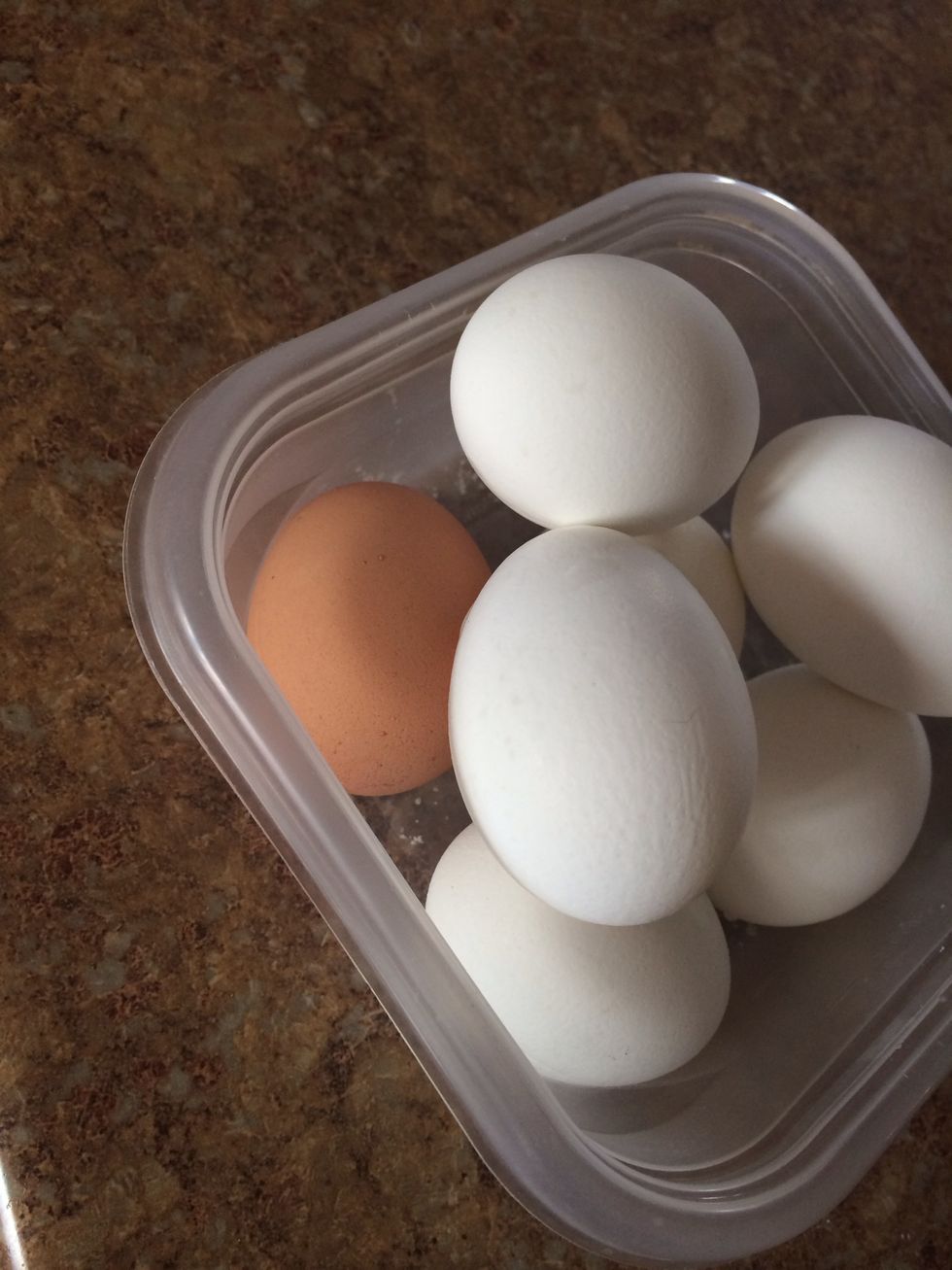 Hard boil eggs, let them cool.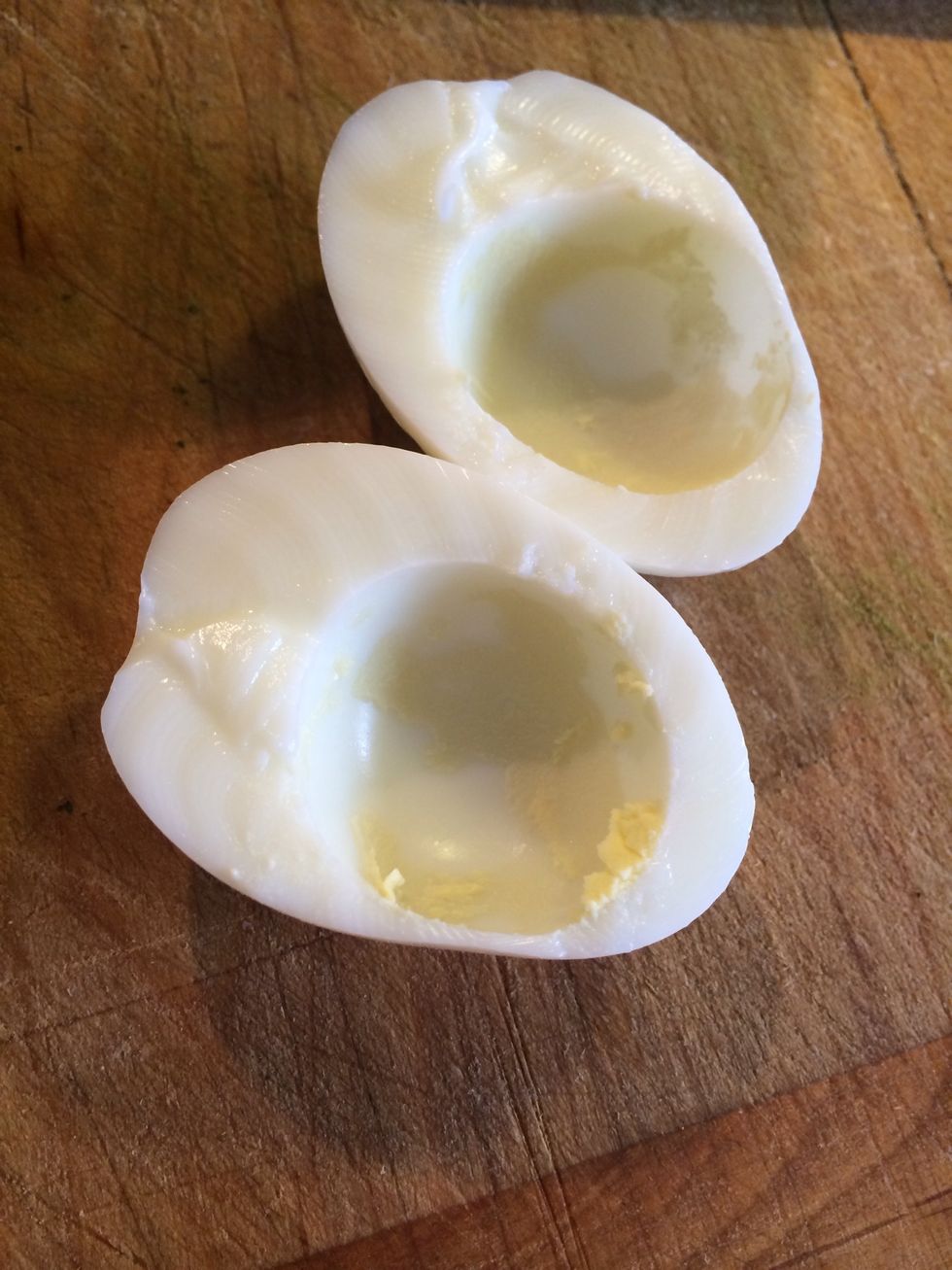 Peel eggs, cut in half and discard the yolk.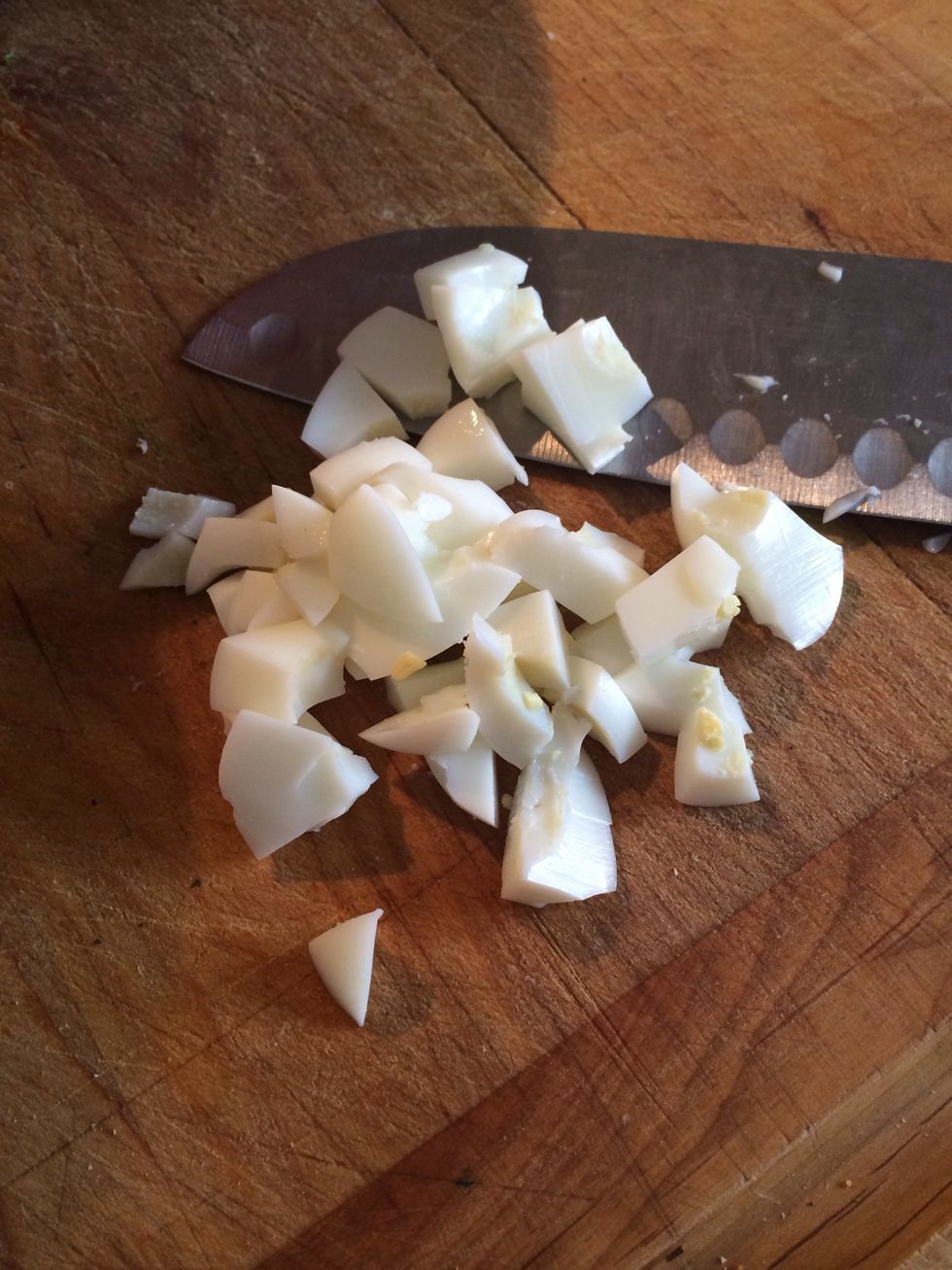 Chop.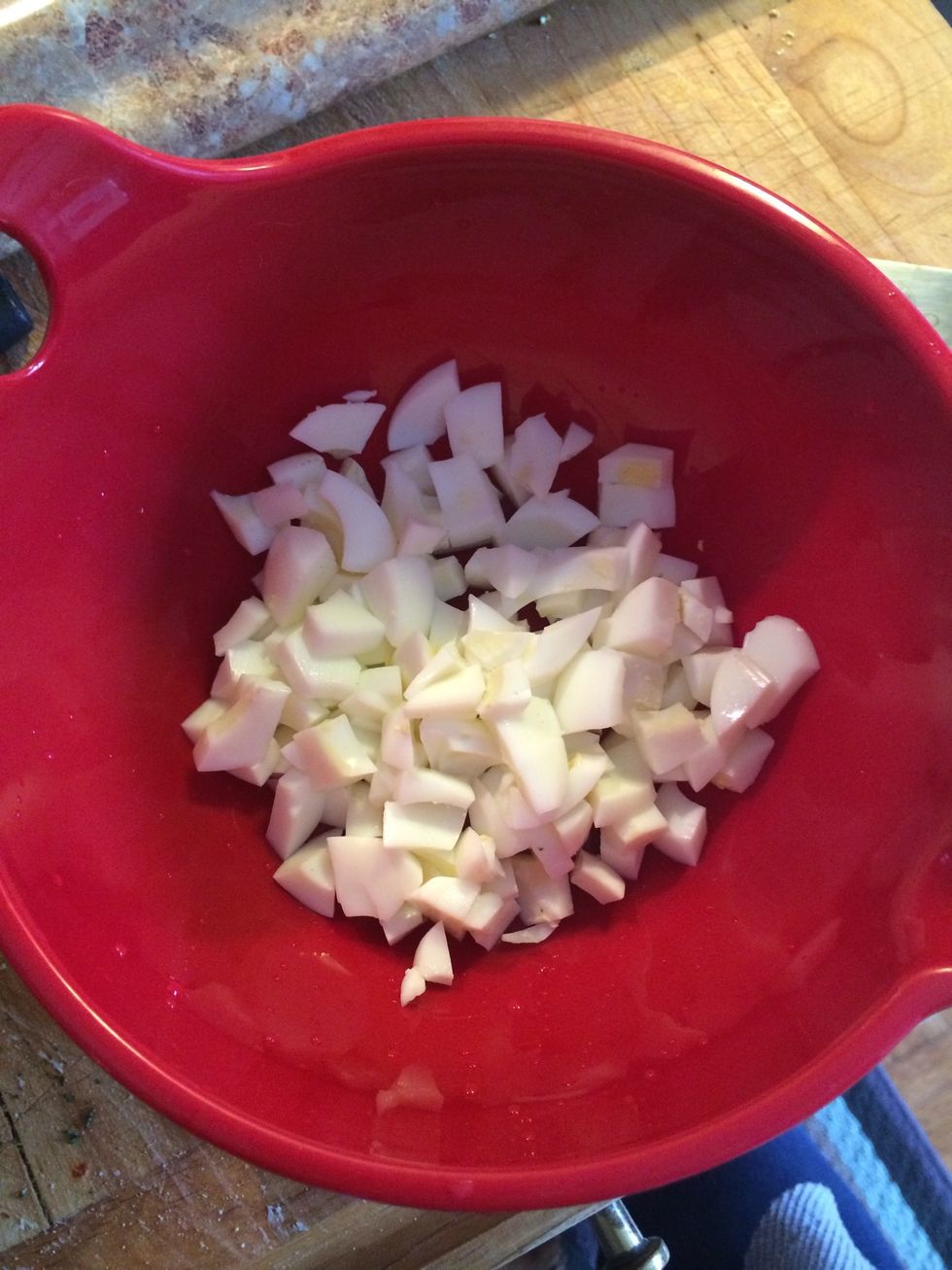 Add to bowl. Repeat until all eggs are done.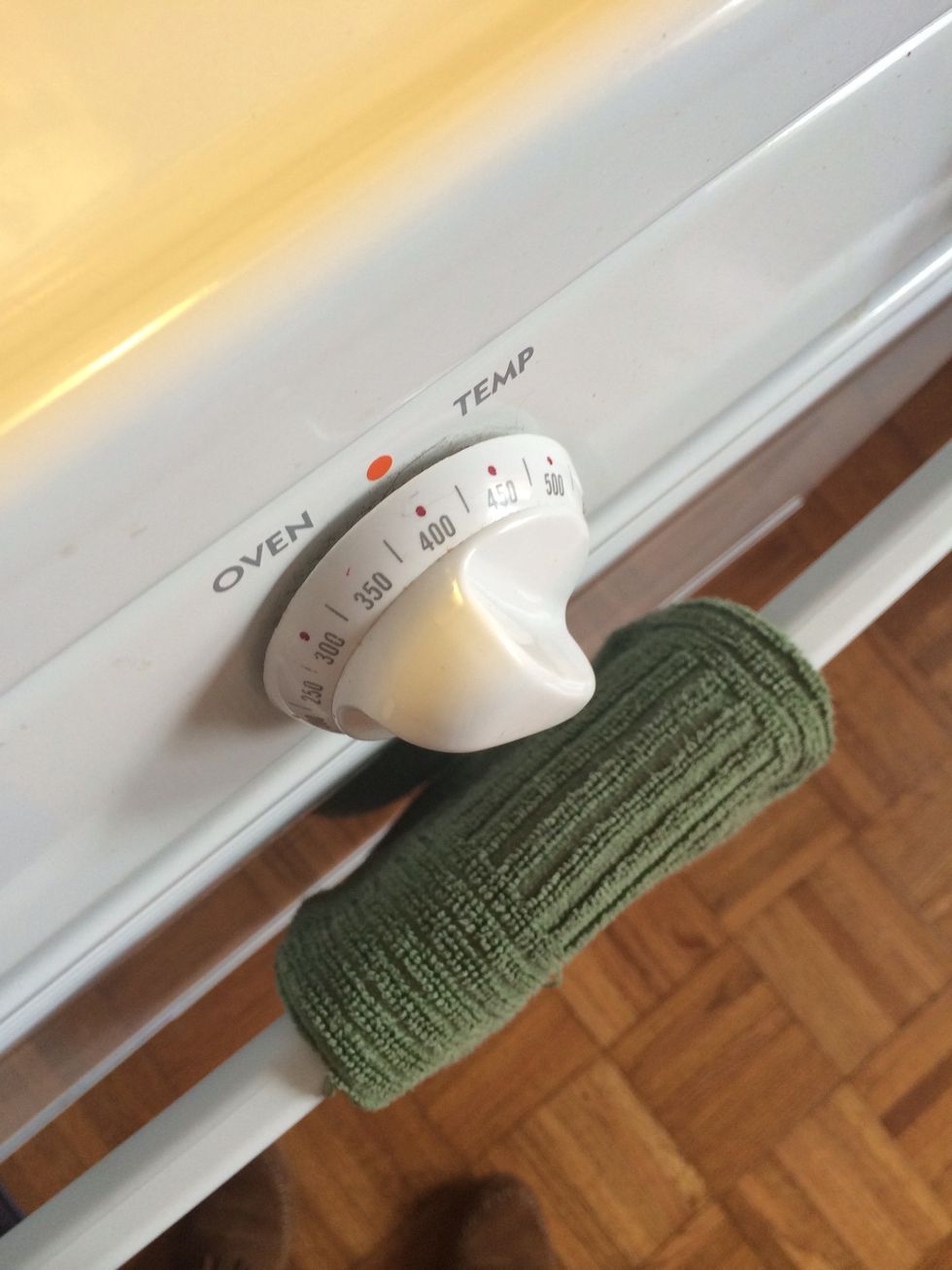 Preheat oven to 400 degrees.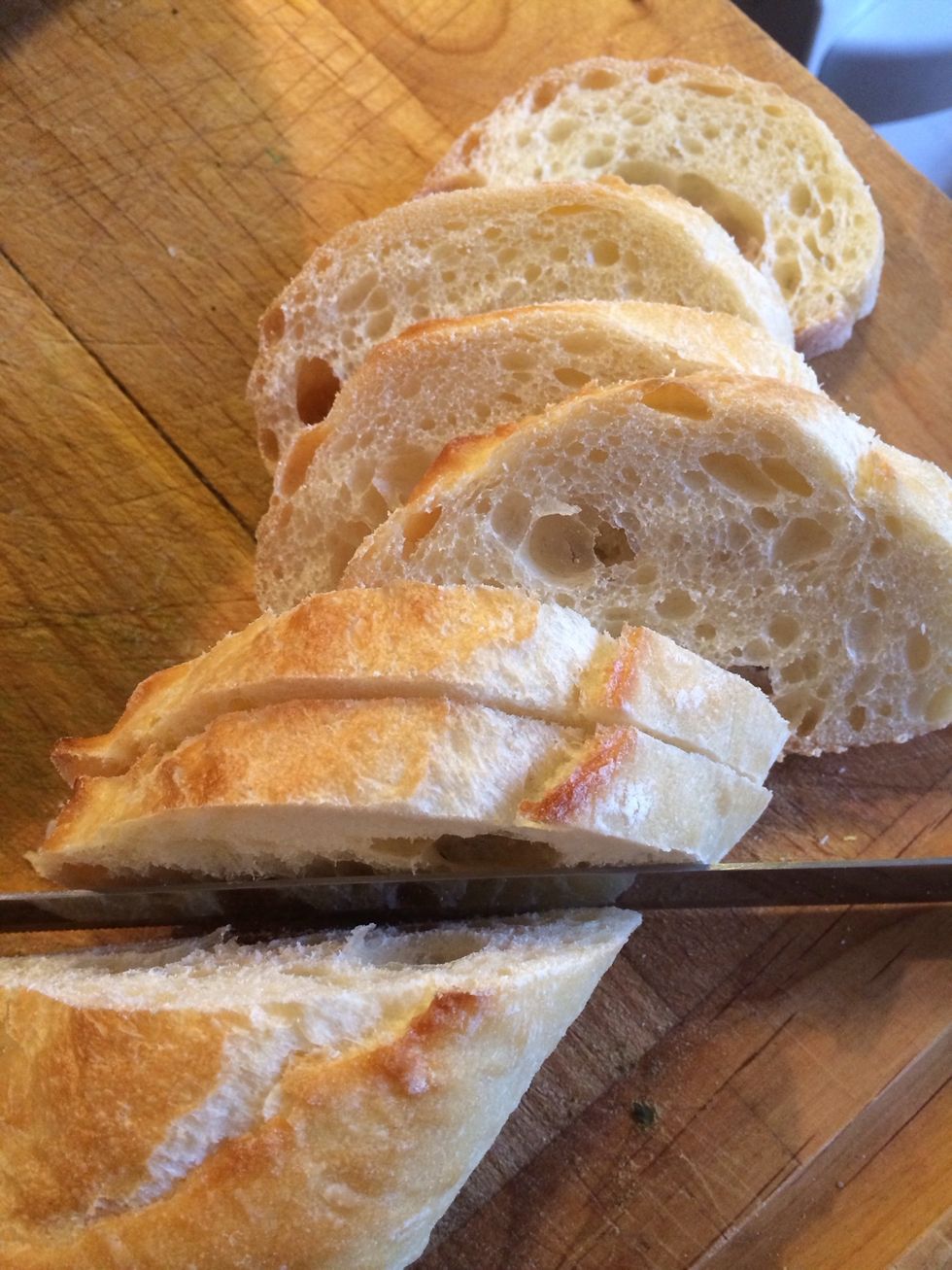 Slice bread, and toast your crostinis in the oven for 5 minutes.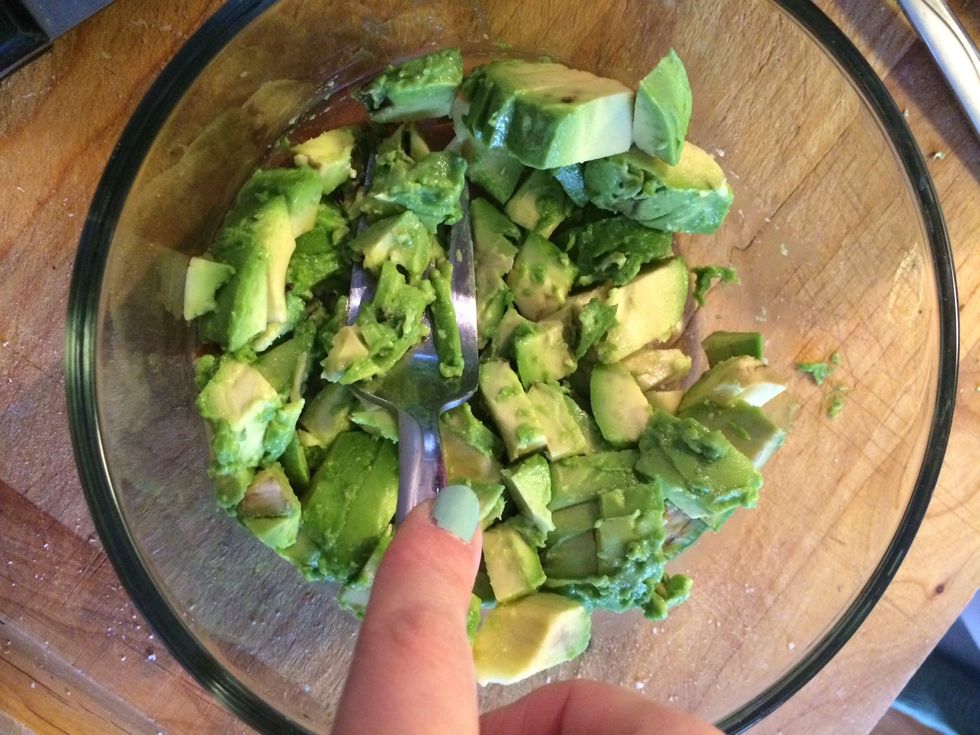 Add avocado to a separate bowl and mash with fork. I used 1.5 avocados for 8 eggs.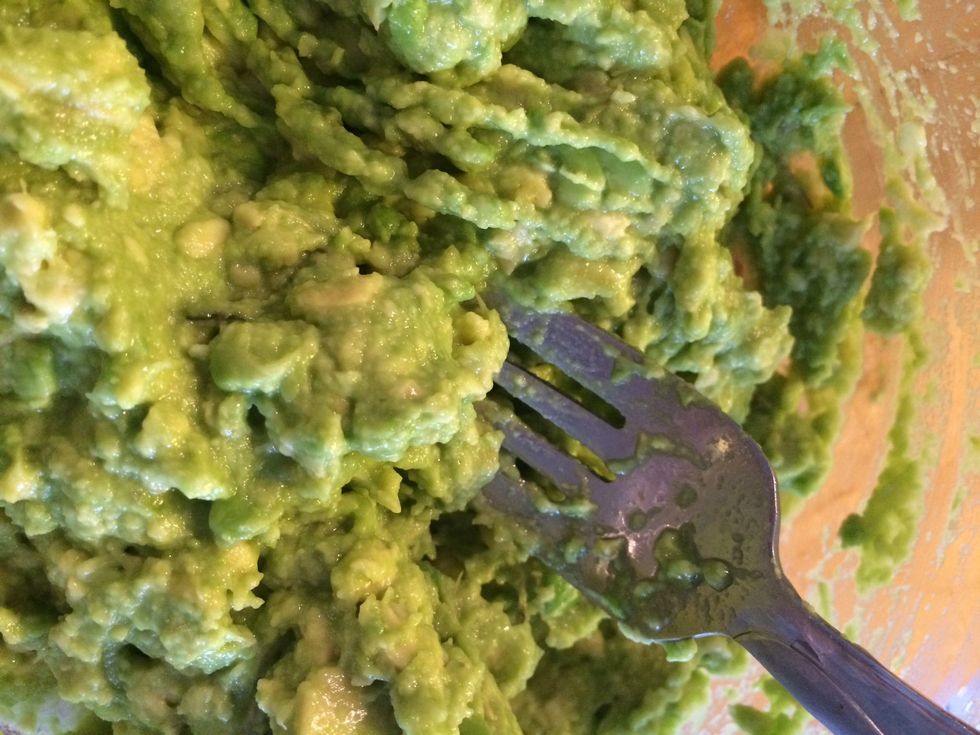 If you won't be eating all the egg salad right away, add a tsp of lime juice.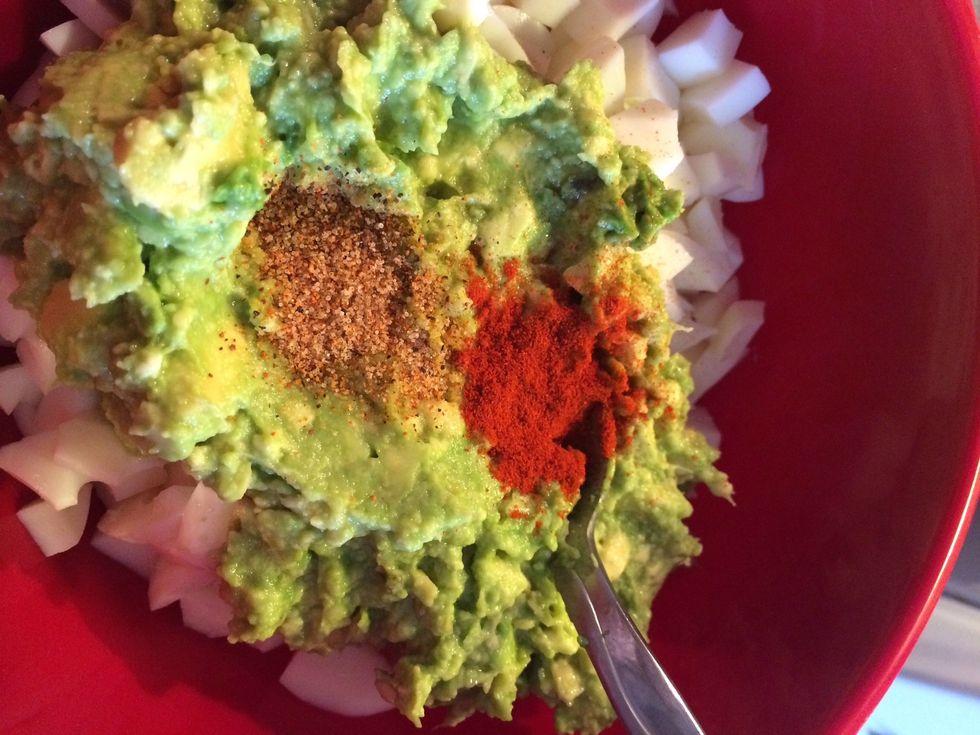 Add avocado to the eggs and add Slap Ya Mama and smoked paprika to taste. For this batch I used about 1 tsp paprika and 1.5 tsp SYM.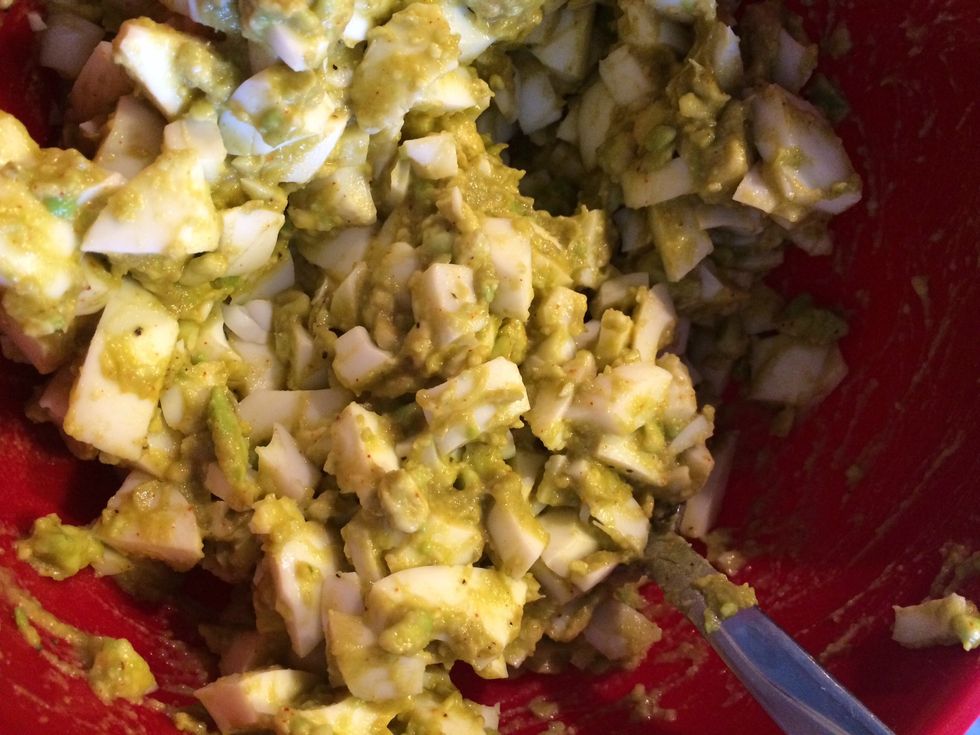 Mix and taste test.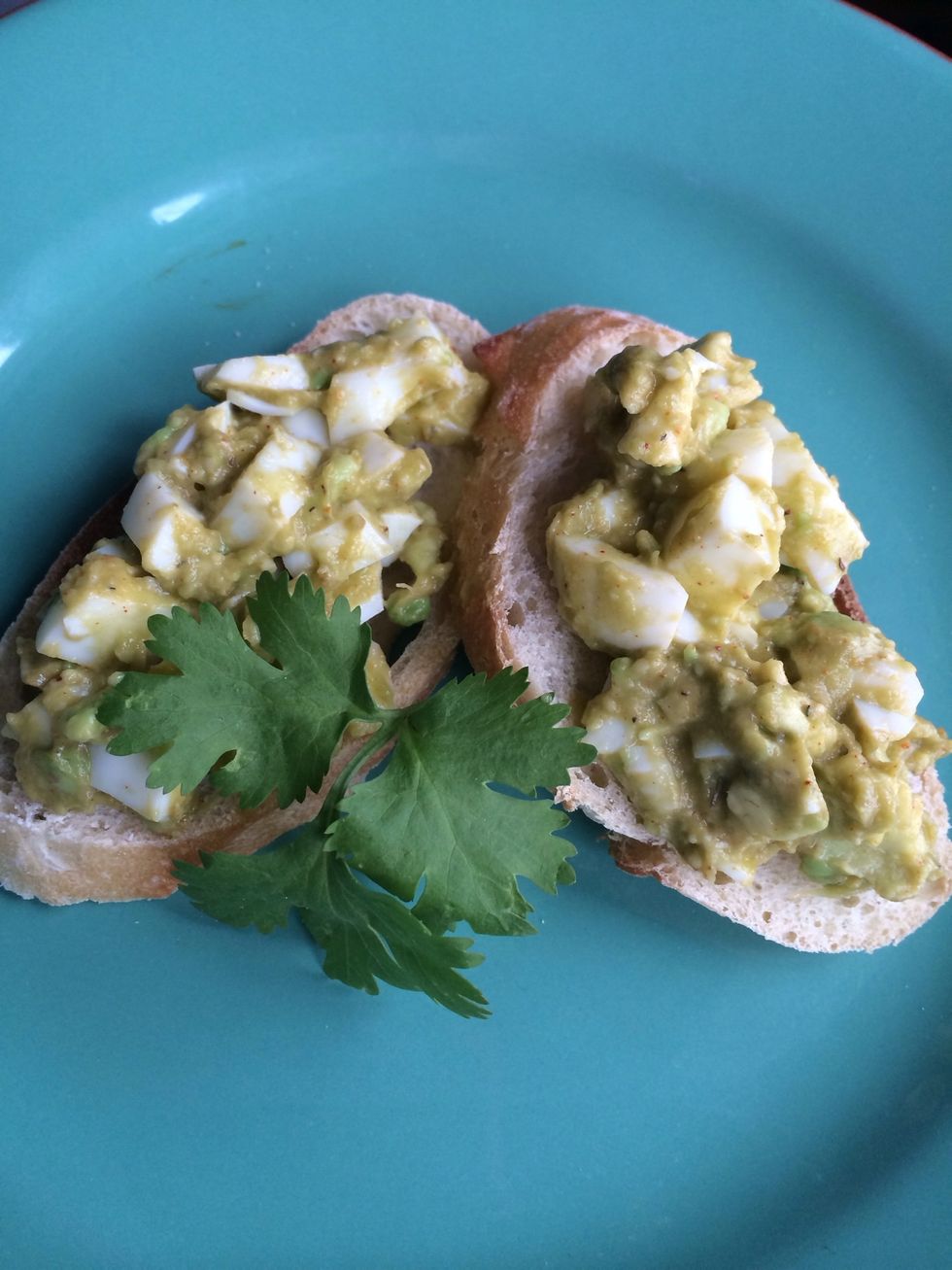 Serve on your crostinis with optional cilantro garnish.
Eggs
Avocados
Slap Ya Mama Seasoning
Smoked Paprika
French Bread