How to make head cheese in an alto-shaam cook & hold oven
Free up a burner, no need to simmer on the stove when your Shaam oven can slowly poach the meat to tender moist perfection
1793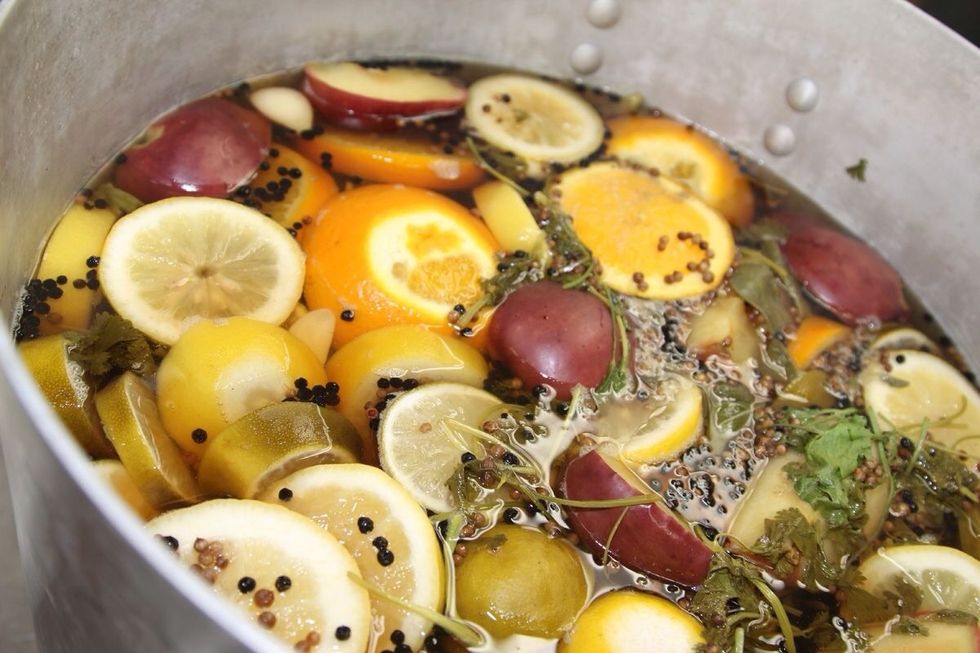 Simmer the brine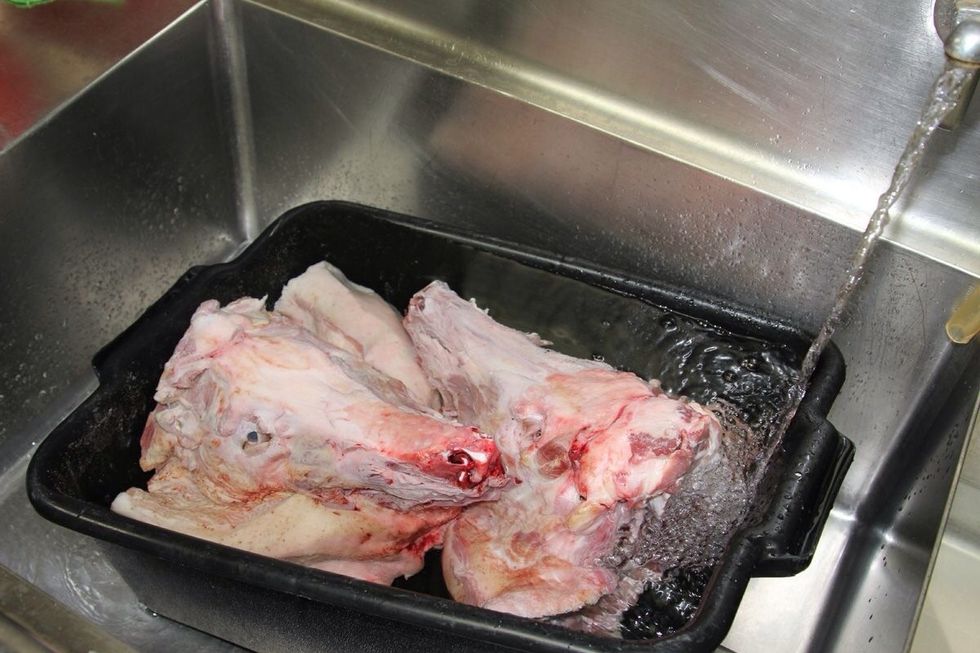 Rince the pig head and trotters under running water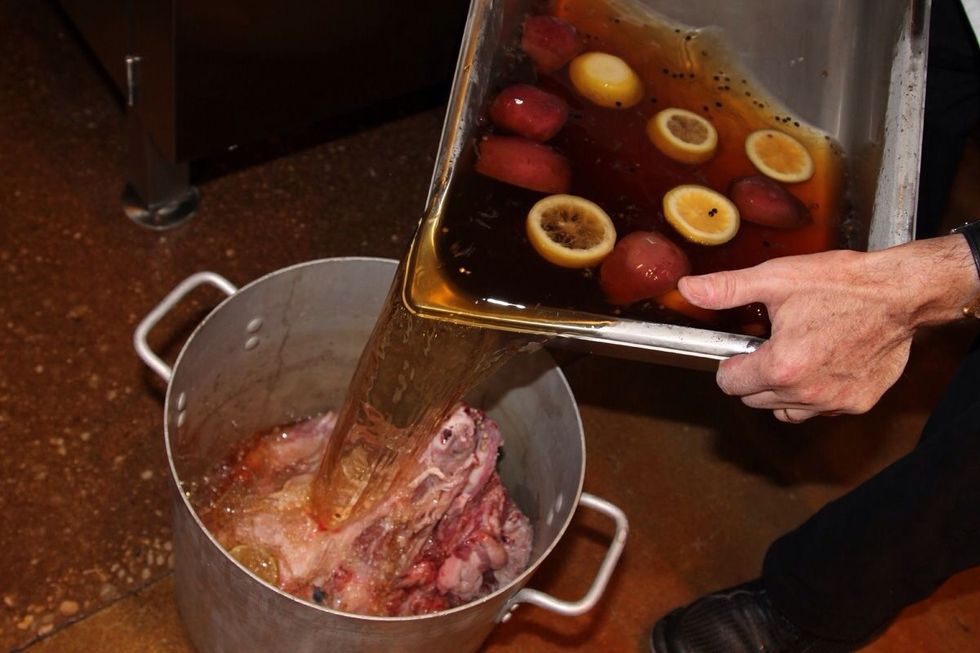 Brine for 3 days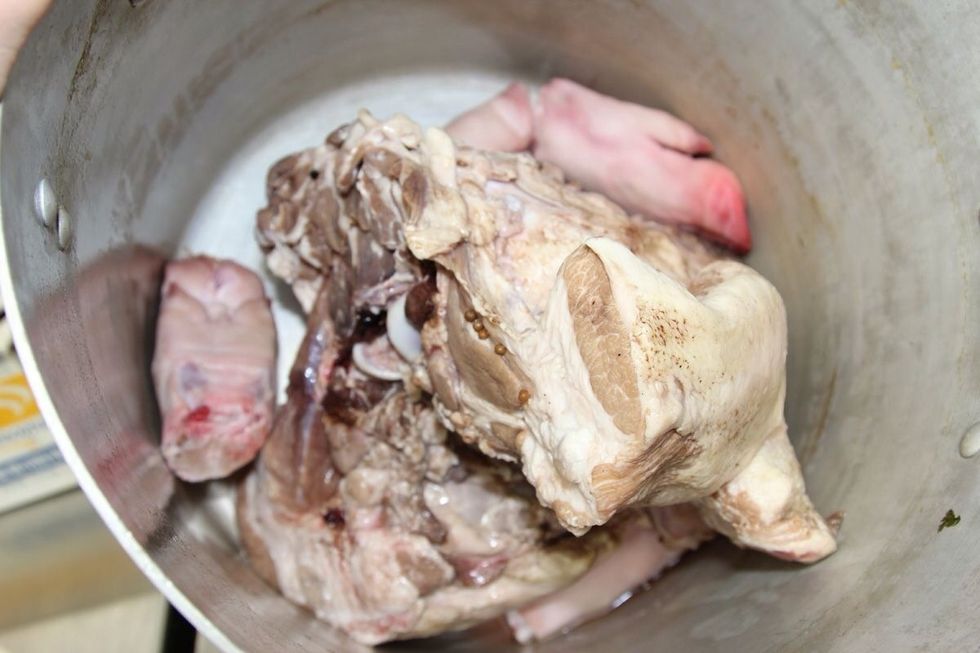 Put meat into a stock pot and cover with water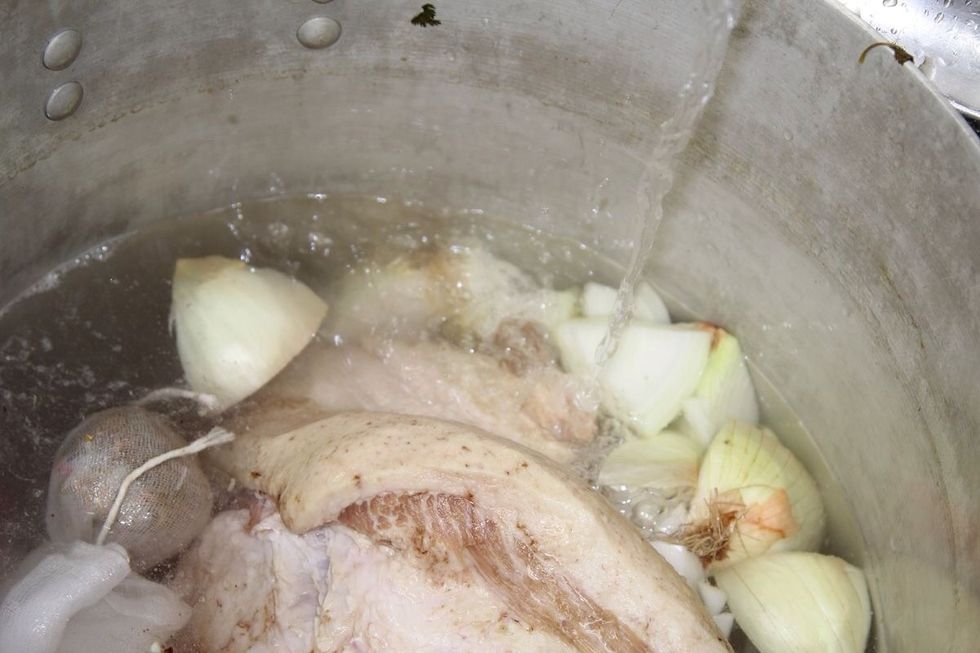 Add poaching ingredients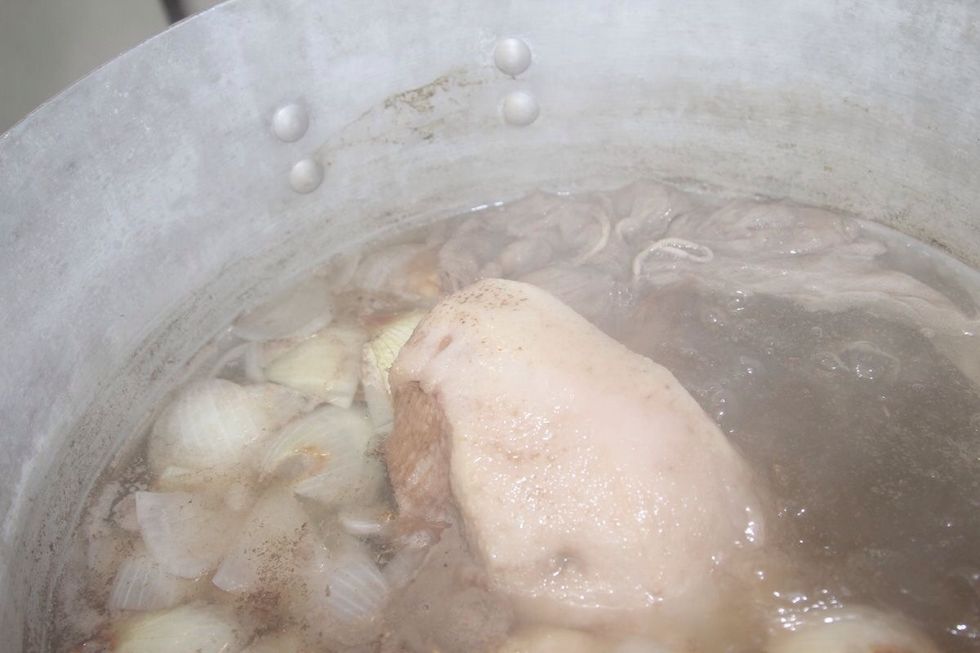 Bring to a simmer and skim for 20 min.
Cook at 250F (121C) for 2.5 hrs and hold at 160F (71C) overnight.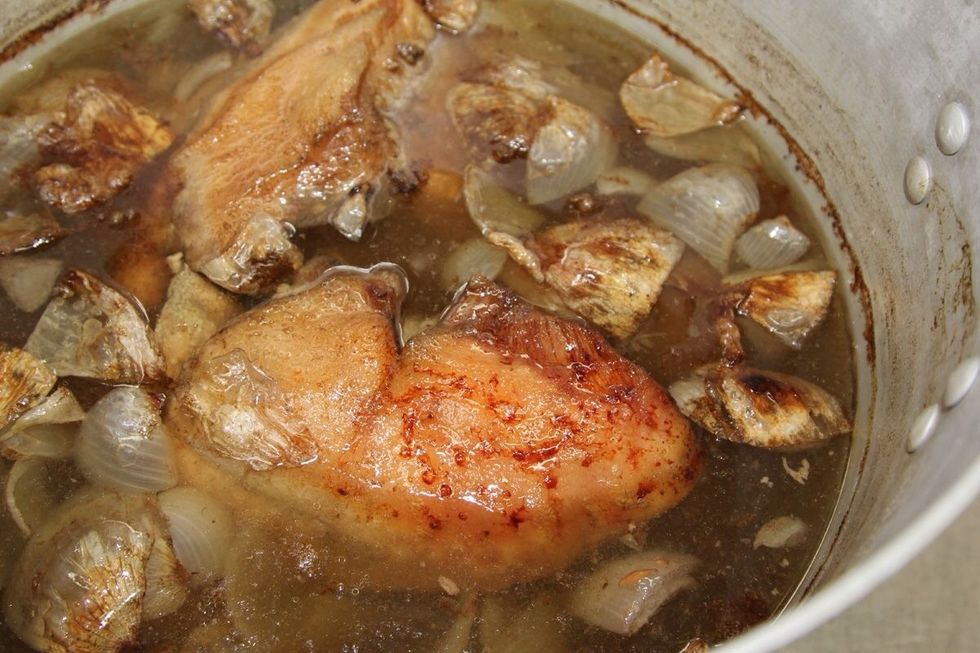 It will look like this in the morning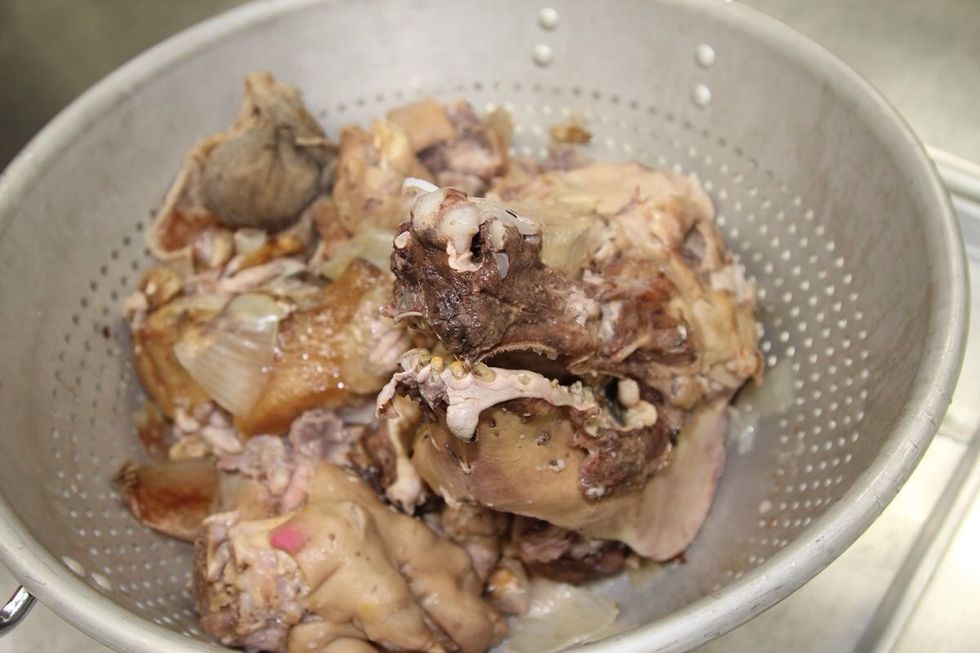 Strain off the meat keeping the liquid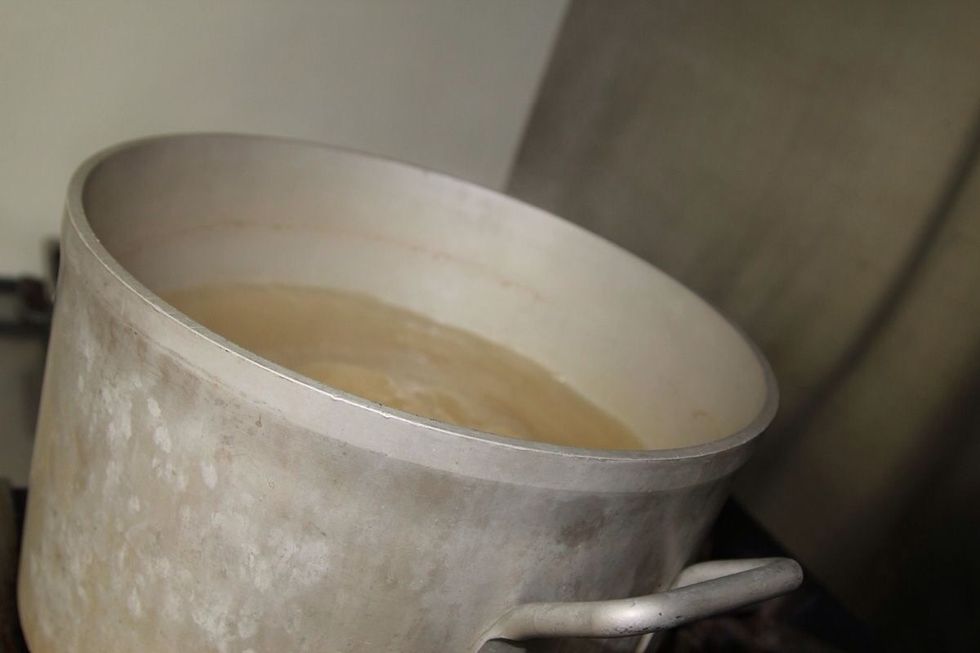 Reduce cooking liquid by 2/3 to a rich flavor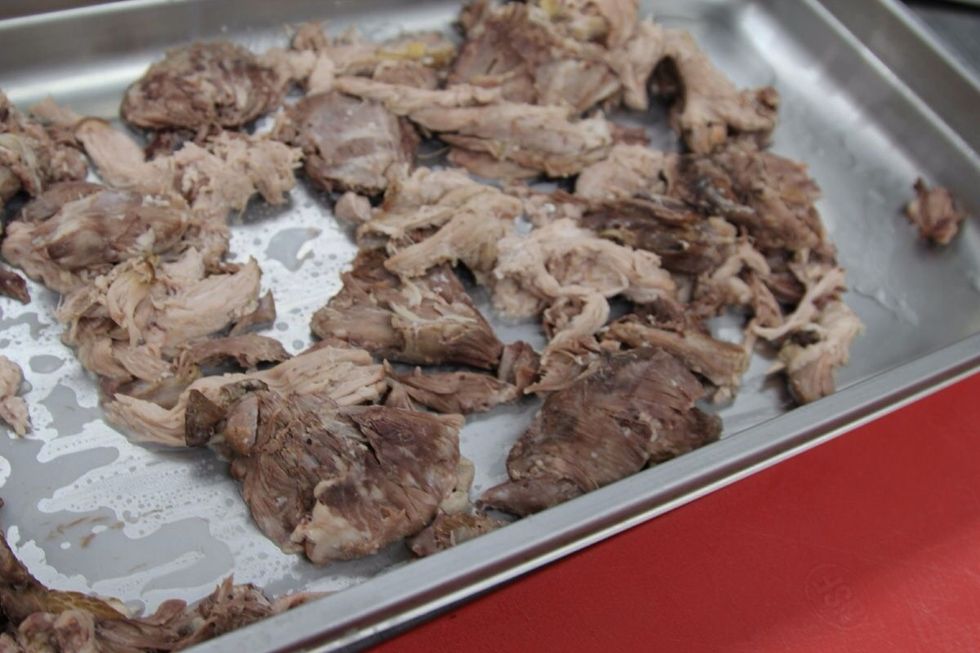 Pull meat from head and trotters. Clean tongue.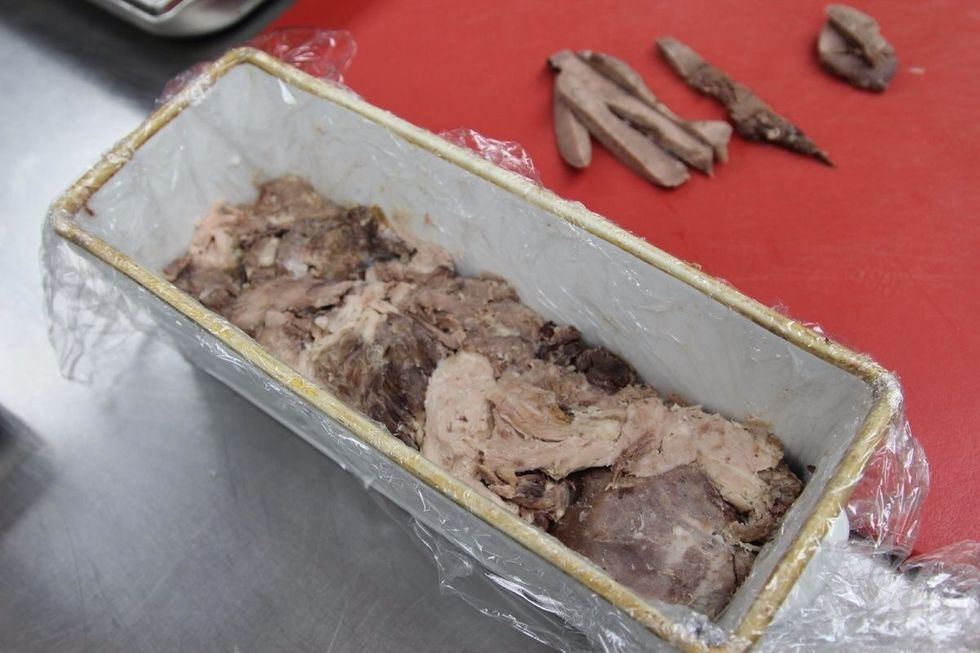 Line a terrine with plastic. Loosely pack meat into the terrine with slices of tongue.
Pour in the reduced cooking liquid then Cover and refrigerate.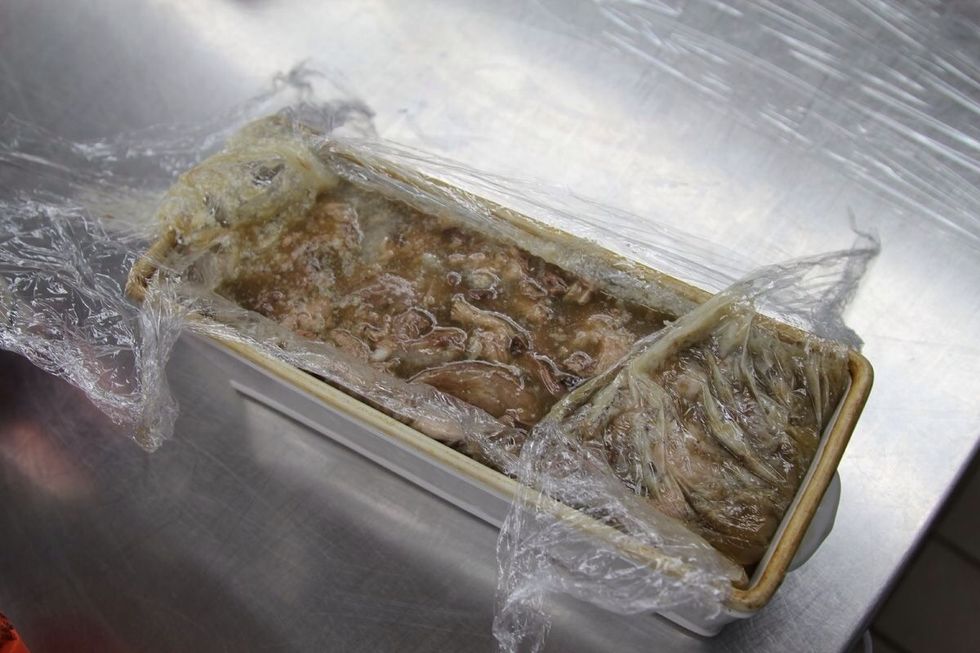 When chilled unmold to slice
Ready to enjoy.
Brine
3 c kosher salt
4.5 c brown sugar
1 head garlic
1 orange
2 lemons
2 limes
1 apple
.5 c juniper berries
3 t coriander seed
2 t cardamom
Sage
Parsley
Peppercorns
Poaching liquid
Pigs head
Trotters
Onions
Leeks
Boquet garni
White wine
White wine vinegar