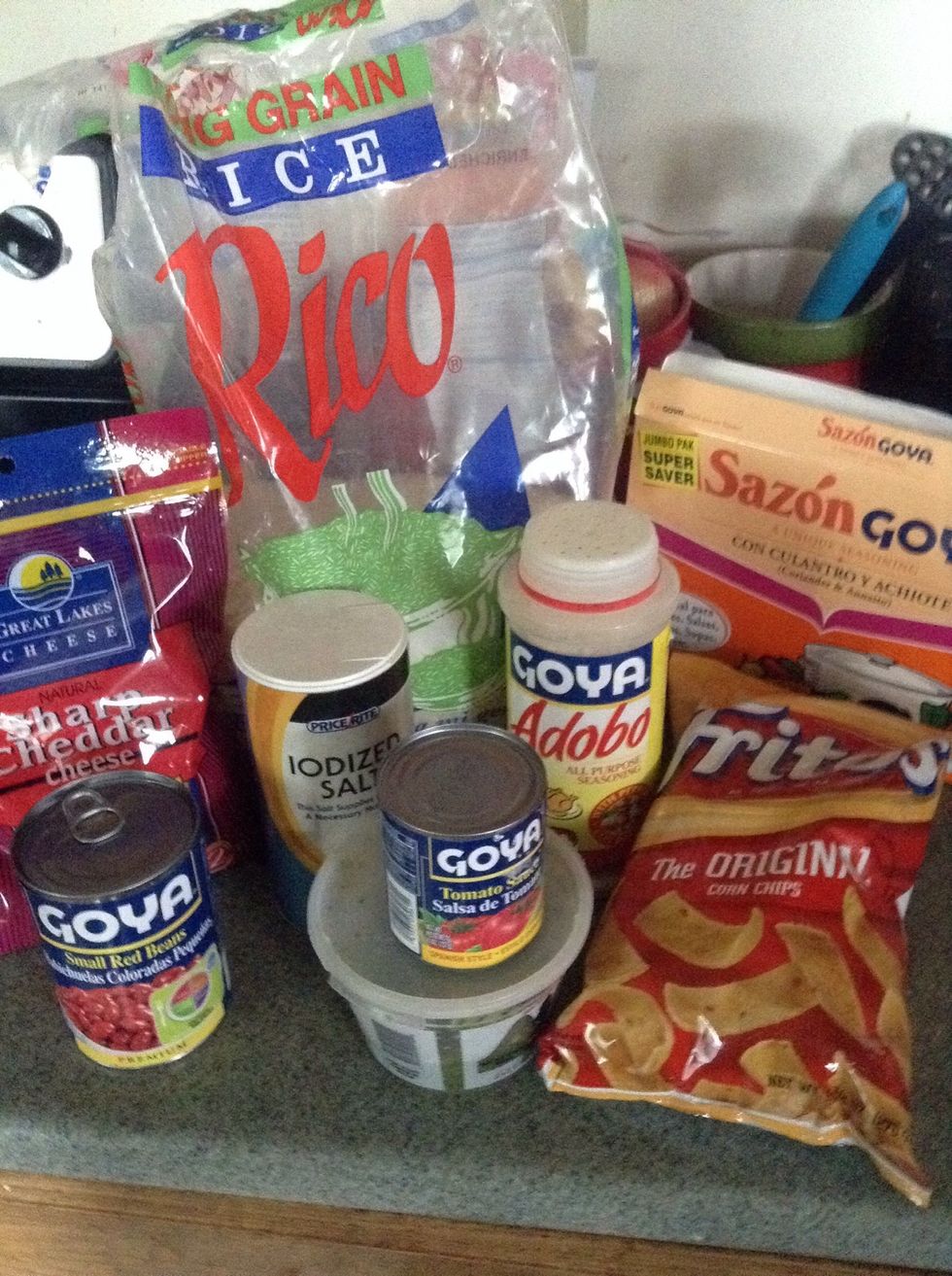 Gather ingredients. I forgot to add the ground beef to this picture but grab that as well.
Add oil to pan you are using to cook rice. Add rice and sauté for a minute or two constantly mixing. Add water and salt, cover cook as directed on package.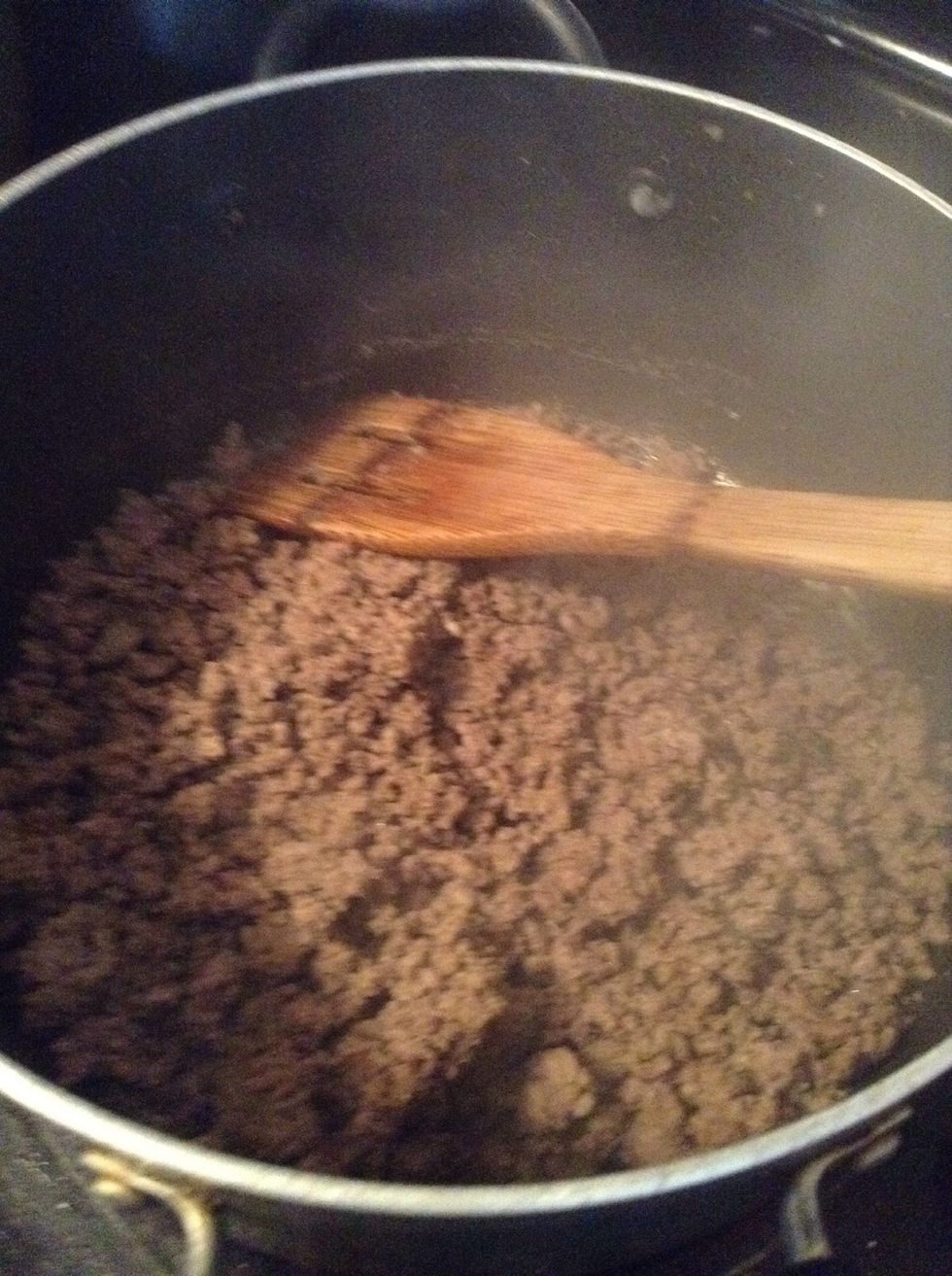 Sprinkle adobo on your raw beef. Add 1 tbs of sofrito mix well and cook ground beef thoroughly. When done drain meat and return to your 1 or 2 quart pan
Drain and rinse your beans. Add them to the pot that has your beef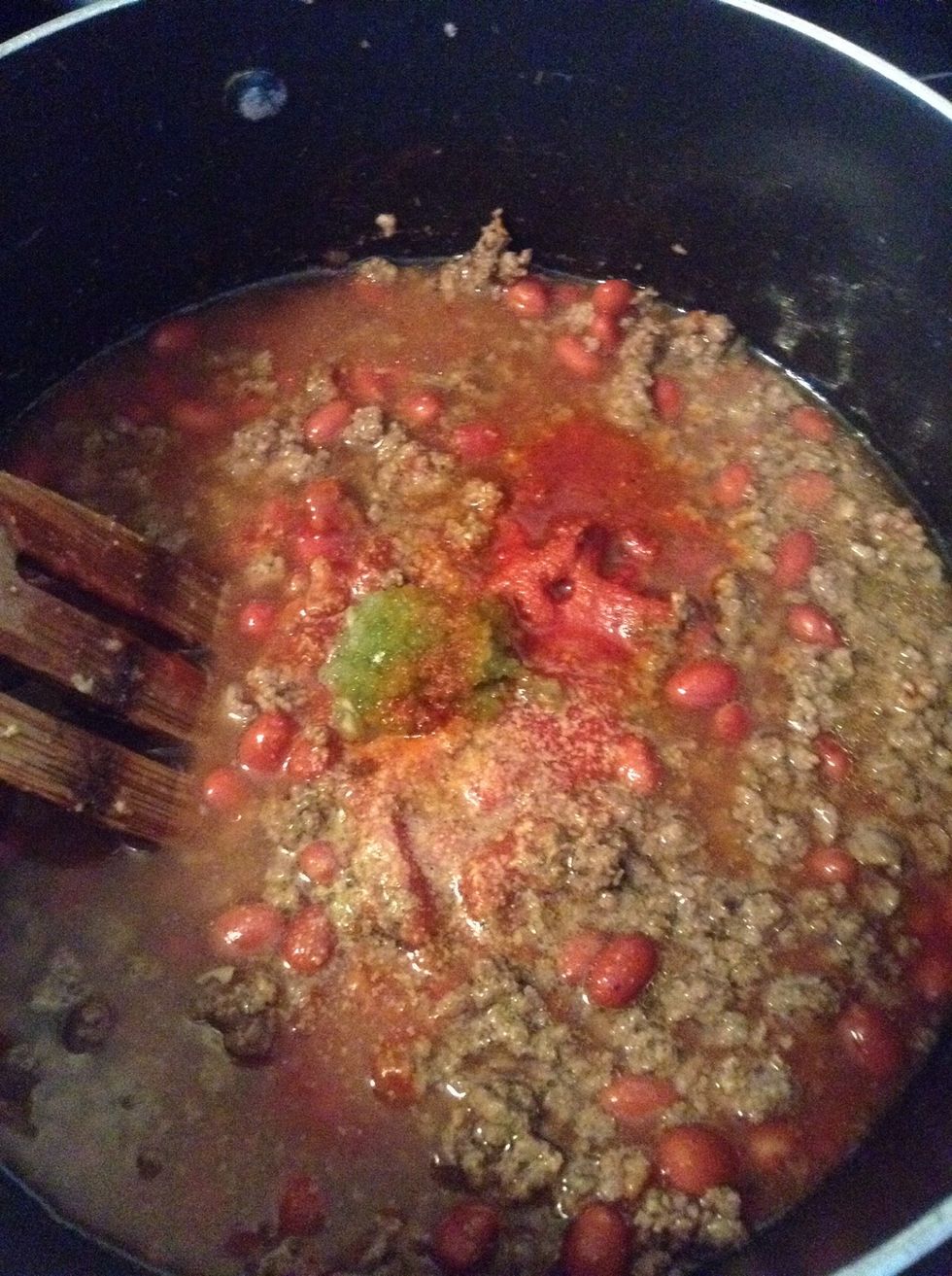 Add the can of tomatoe sauce, 1.5 envelopes of Sazón, rest of sofrito, and about 1.5 tsp of salt. Stir ingredients together adding adobo to taste.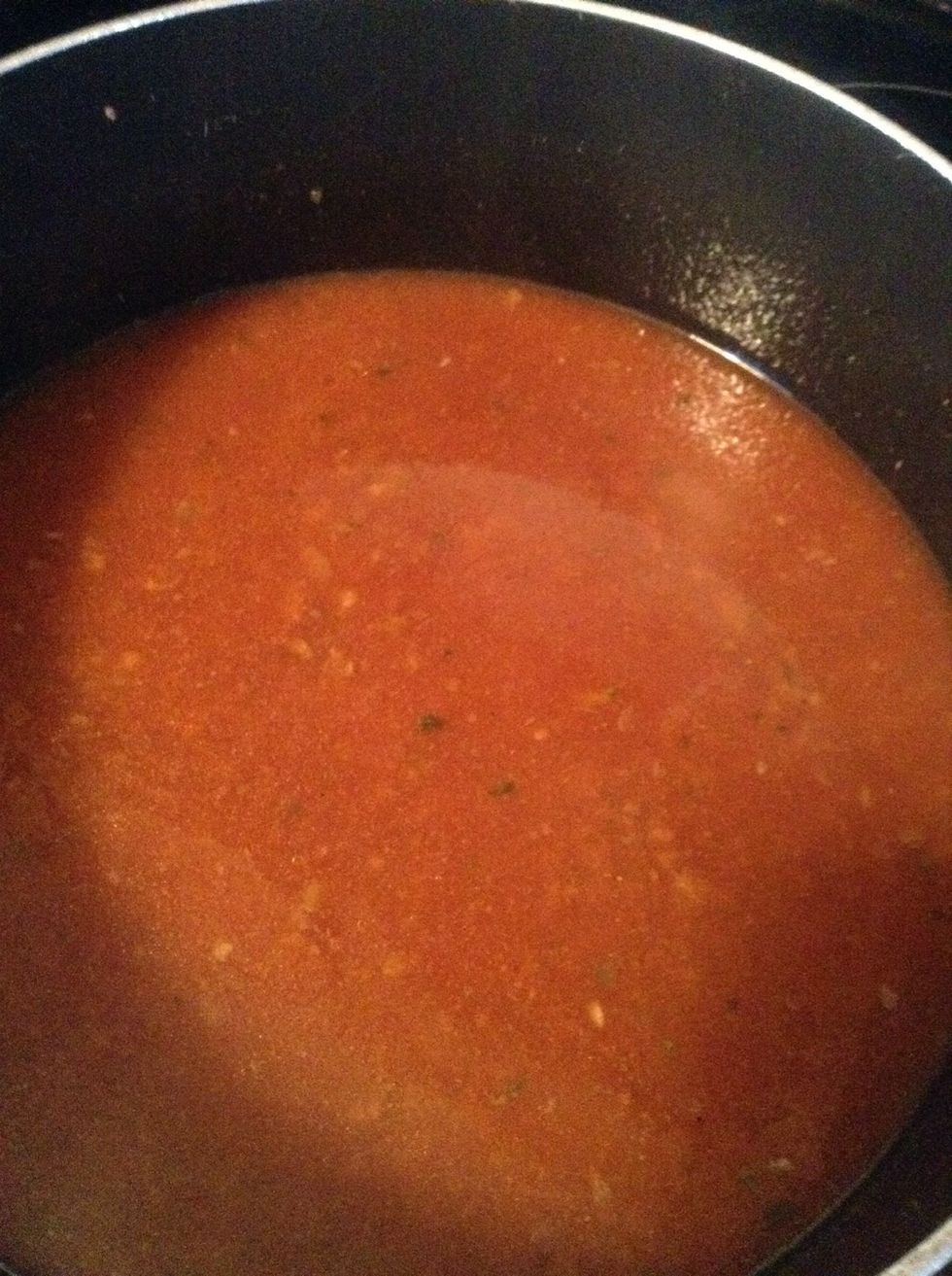 Using the can from the beans add 1 3/4 cans of water to beef and bean mixture. Place pot back on the burner and turn it on to md high heat.
Check rice give it a fluff, if done remove from heat. Keep it covered.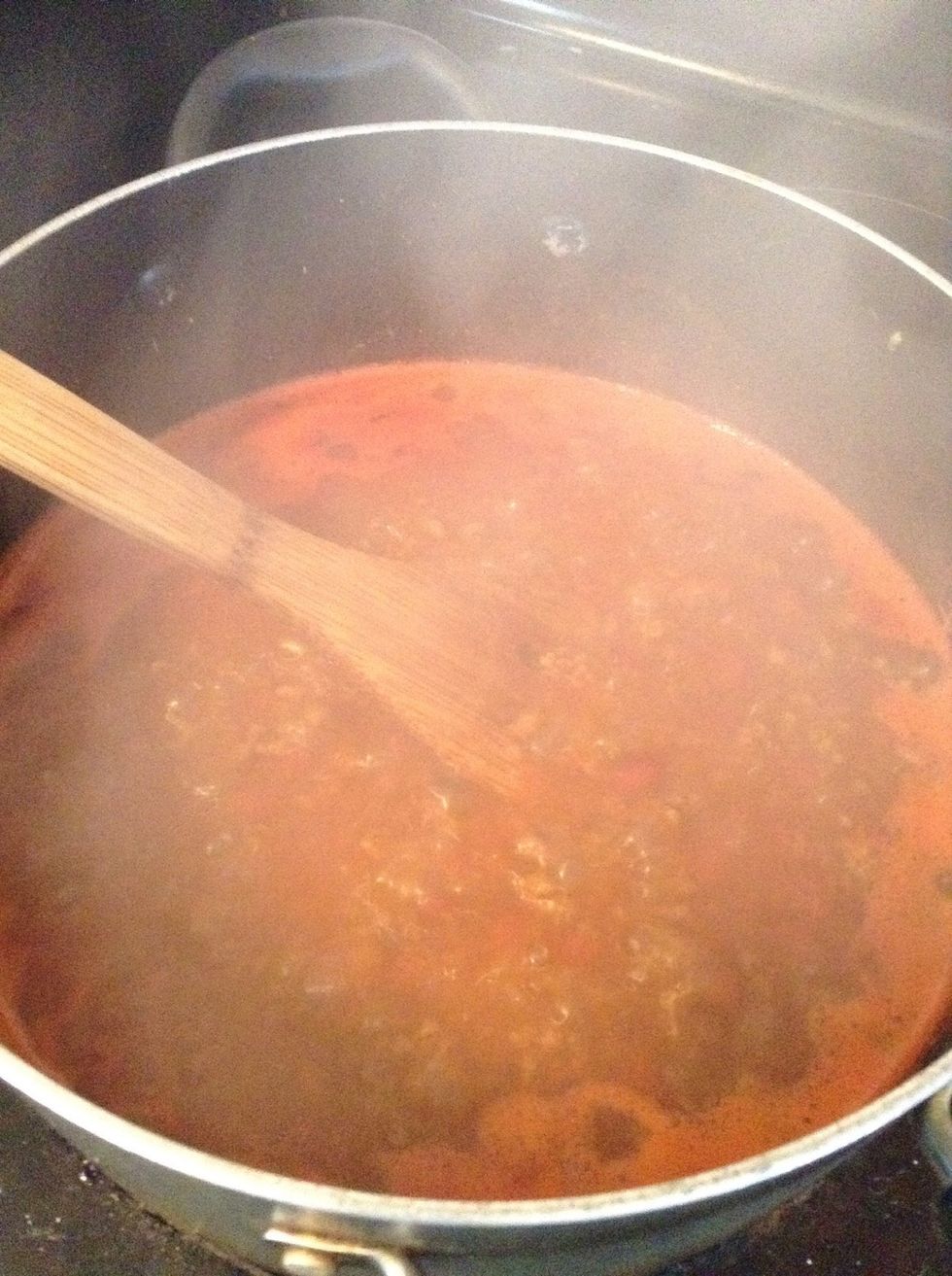 Stir your beef and bean mixture while it boils. Lower heat to md let it continue to simmer covered until your mixture thickens. Taste your mixture if too thick or too salty add 1/2 can of water.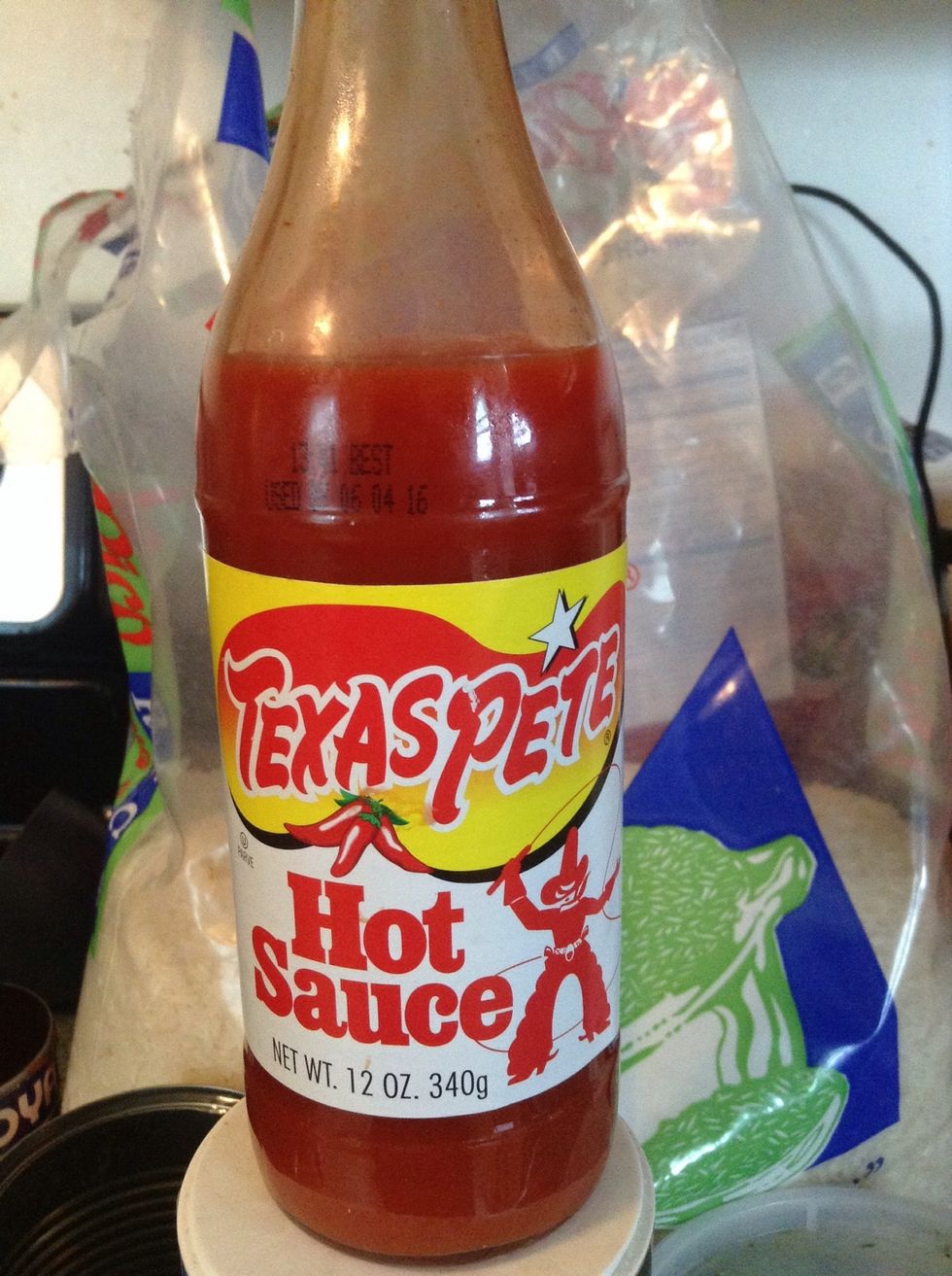 This is my secret! Add to beef mixture to give it a kick.... Not necessary if you do not like things spicy.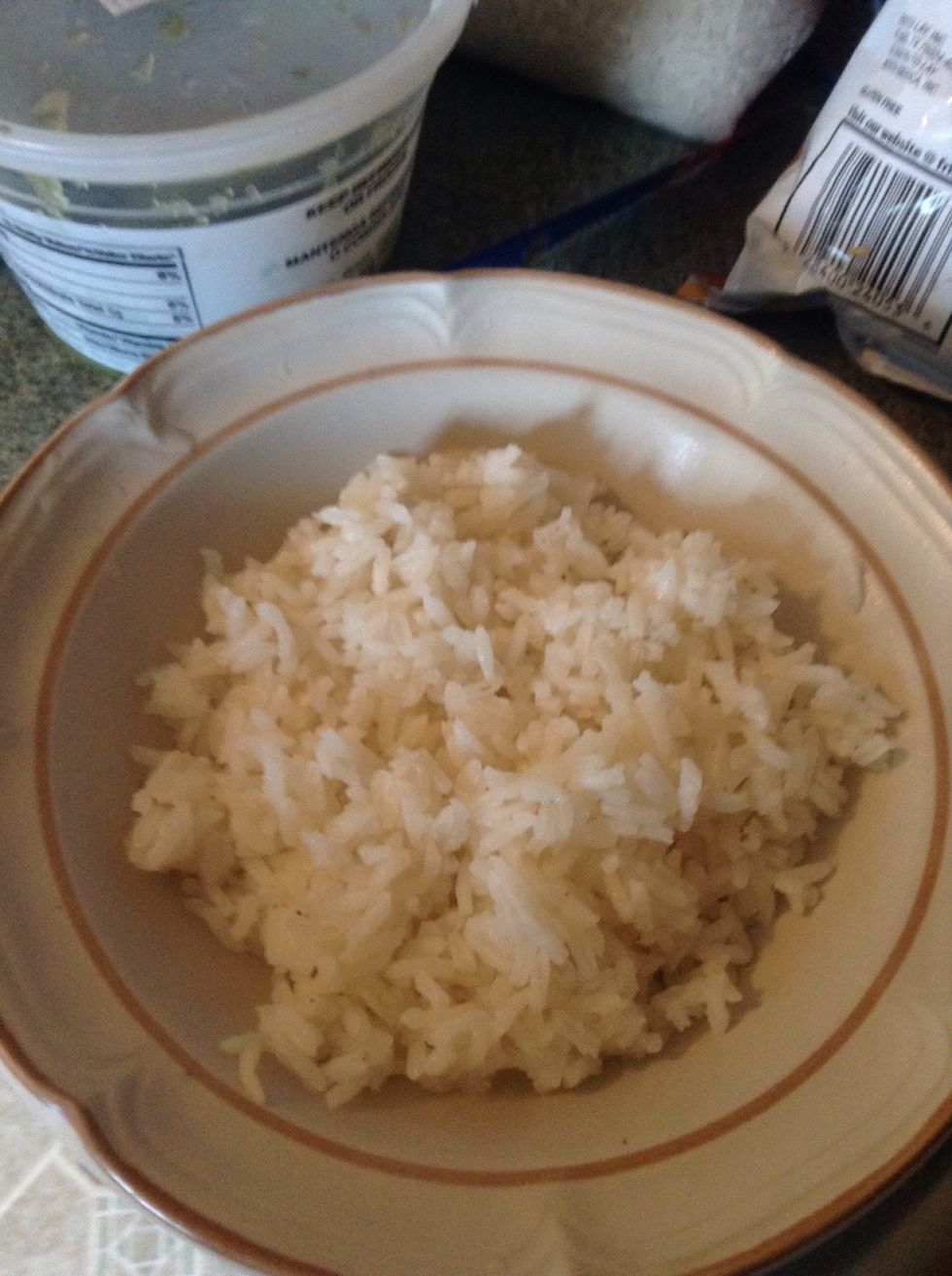 Take a sm bowl add a cup or so of rice.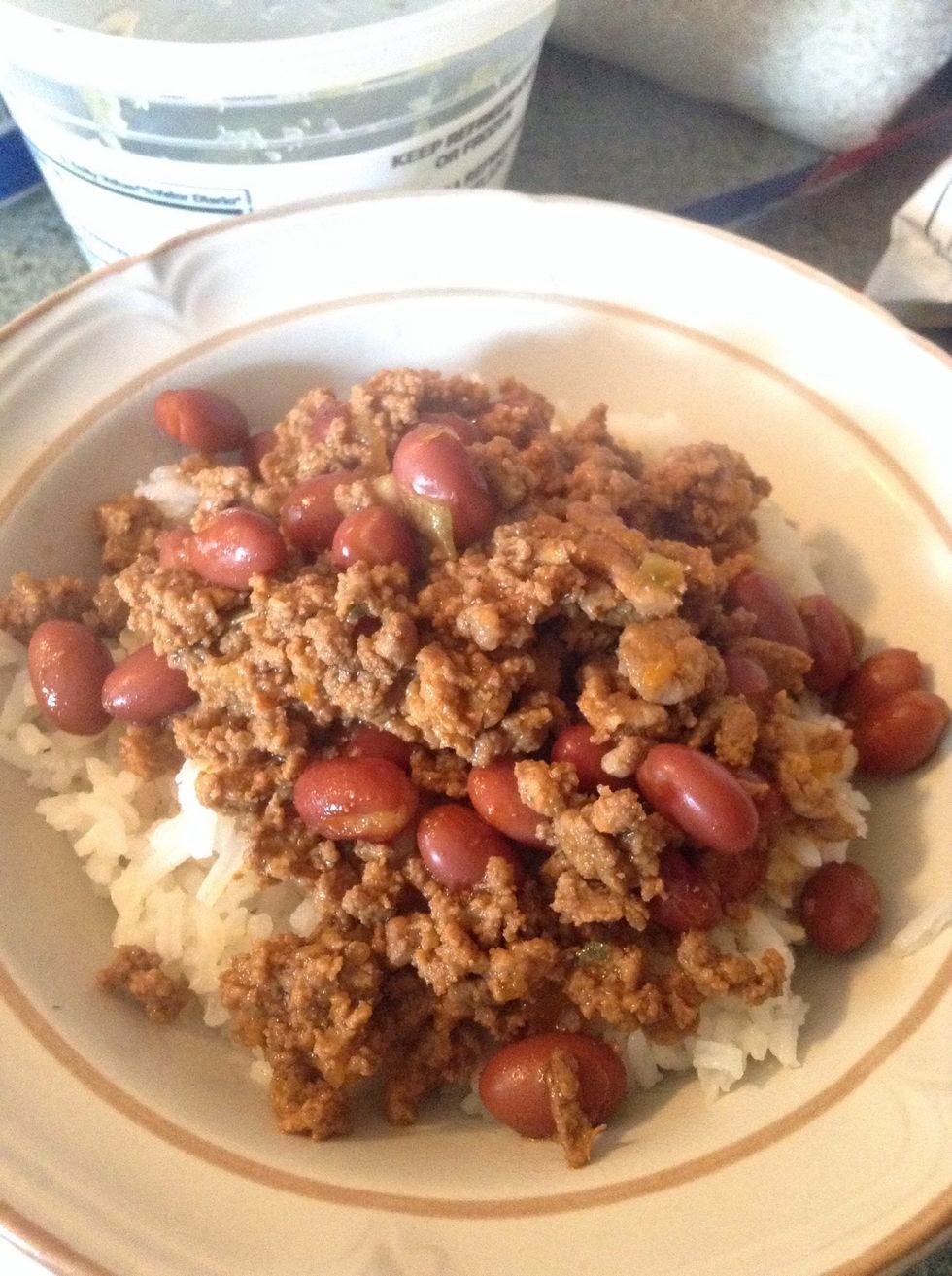 Ladle your beef mixture over the rice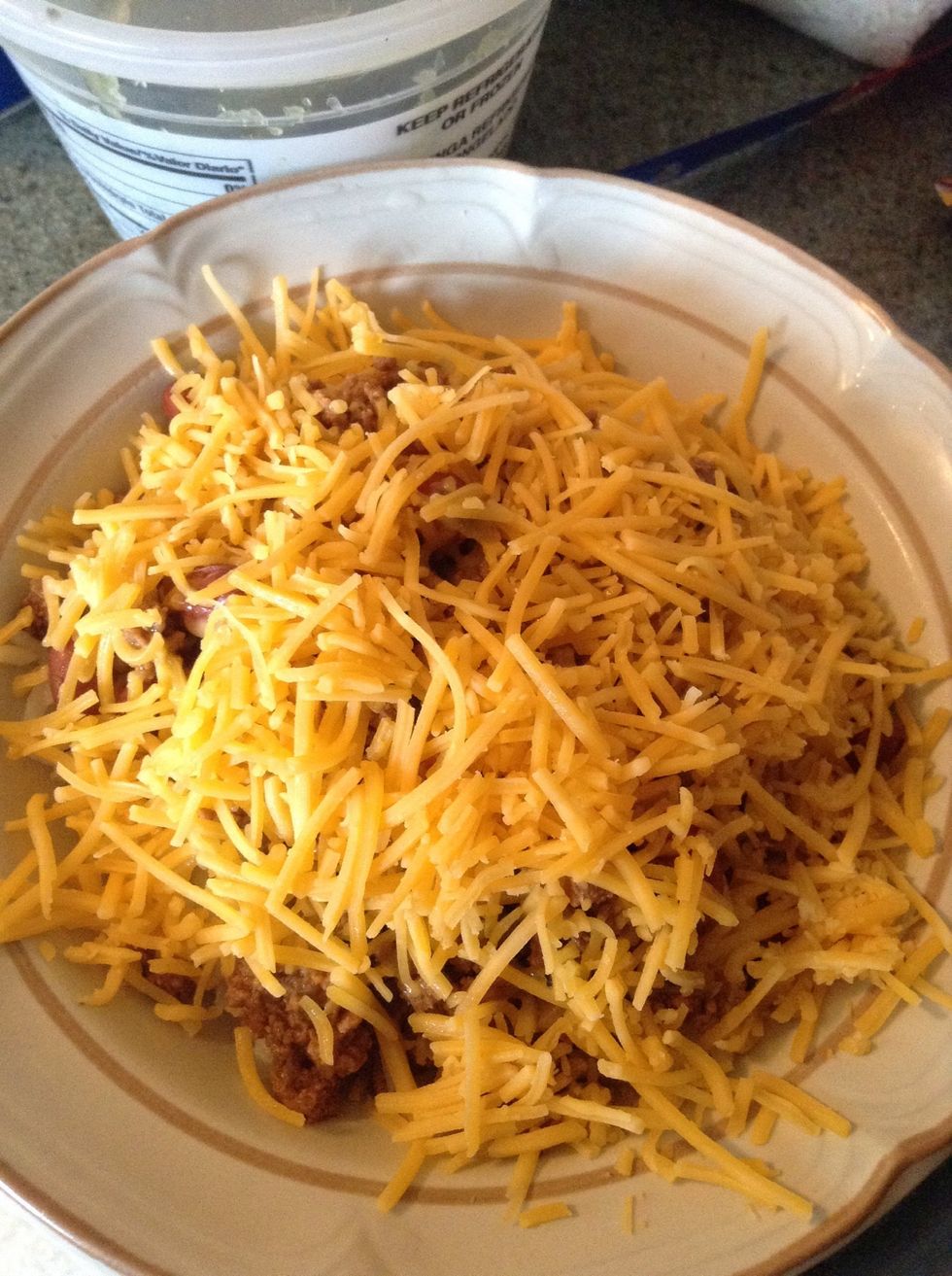 Add a generous amount of cheese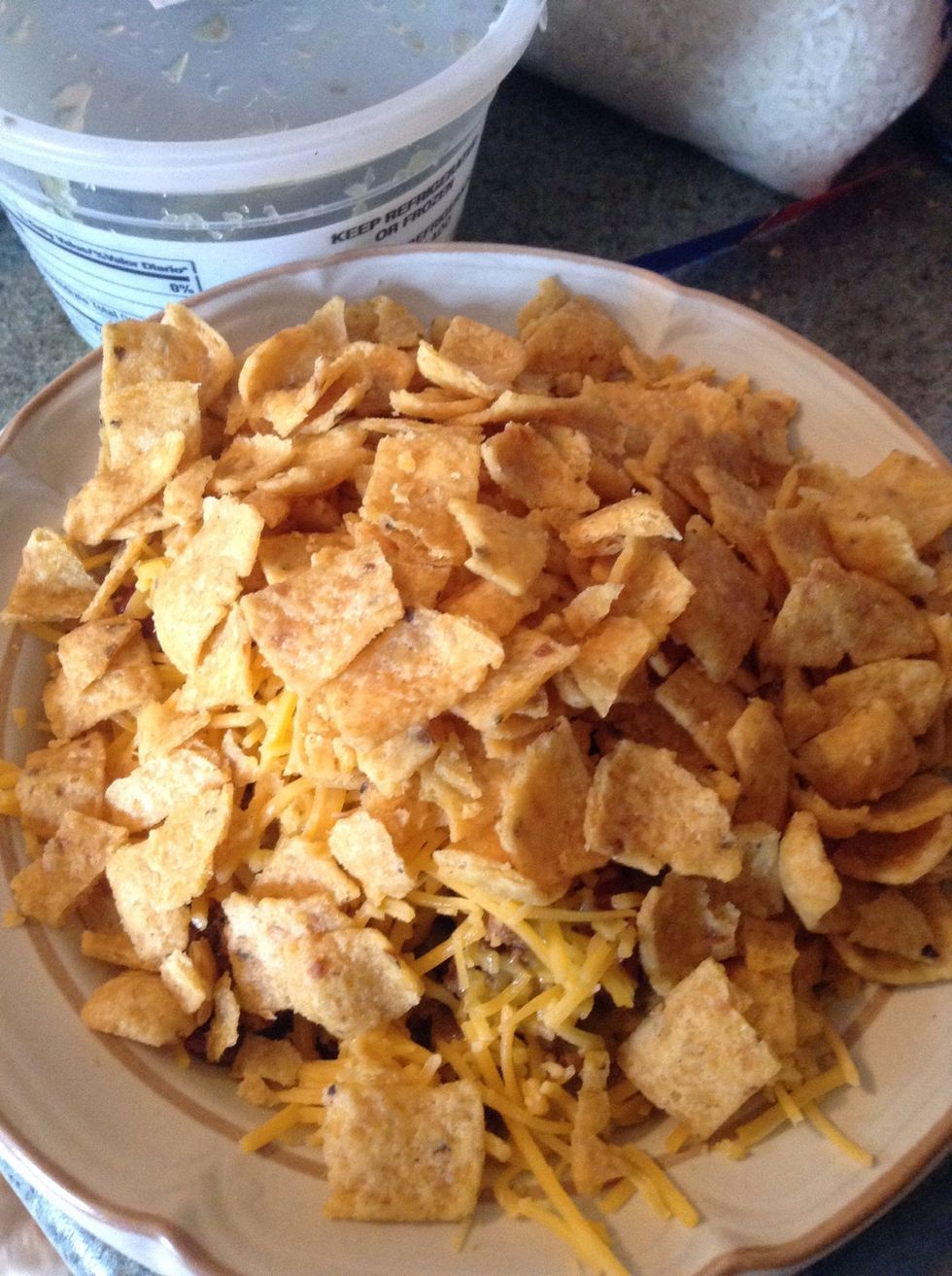 Grab a handful or two of Fritos and crush them in your hands. Sprinkle onto your bowl.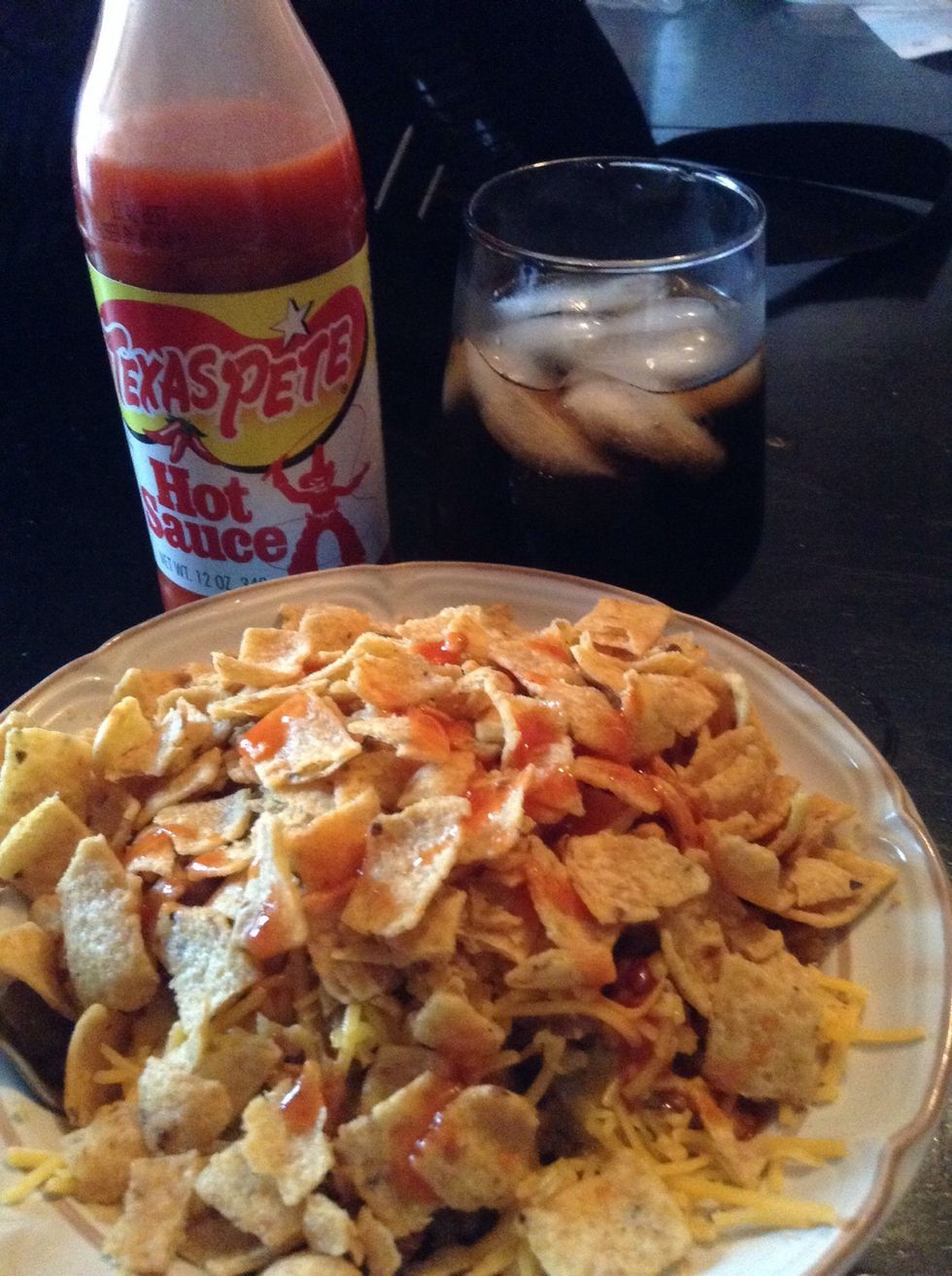 Add hot sauce if desired onto the mixture. Sit and enjoy your spicy, crunchy haystack.
3.0c rice long or short grain
8.0oz Can of tomato sauce
14.0oz Can of sm red or pink beans
2.0 Packets of Sazón Goya
Adobo Goya
2.0Tbsp Sofrito
Salt
2.0Tbsp Oil
Texas Pete hot sauce
1.0c Shredded cheddar cheese
1.0 Bag of Fritos
1/2lb Ground beef