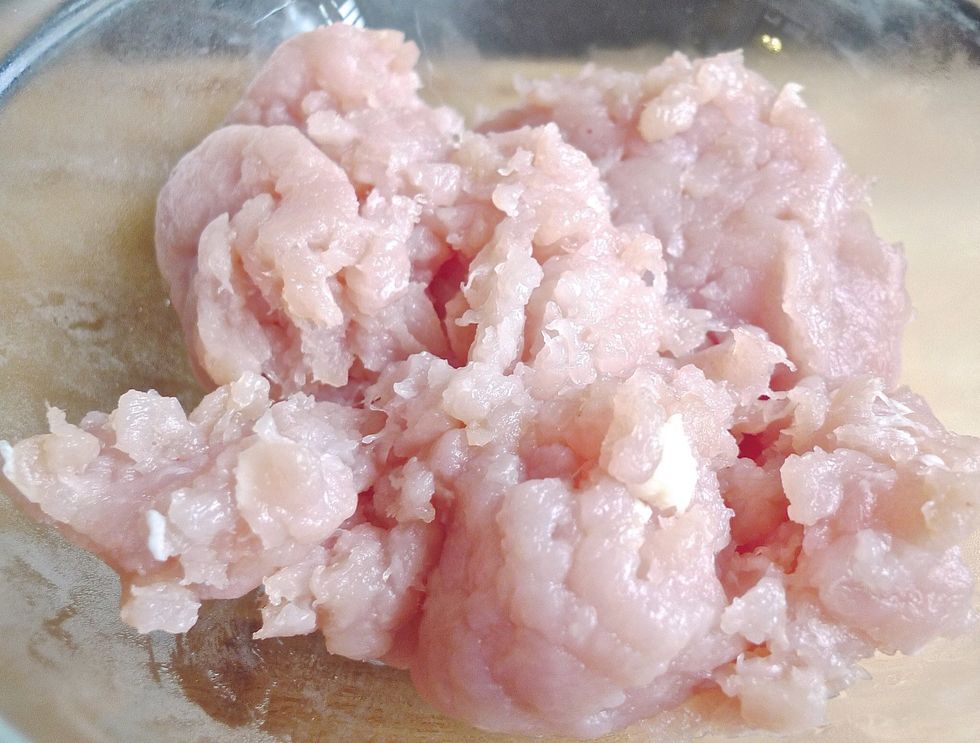 First place ground lean white chicken meat into a large mixing bowl.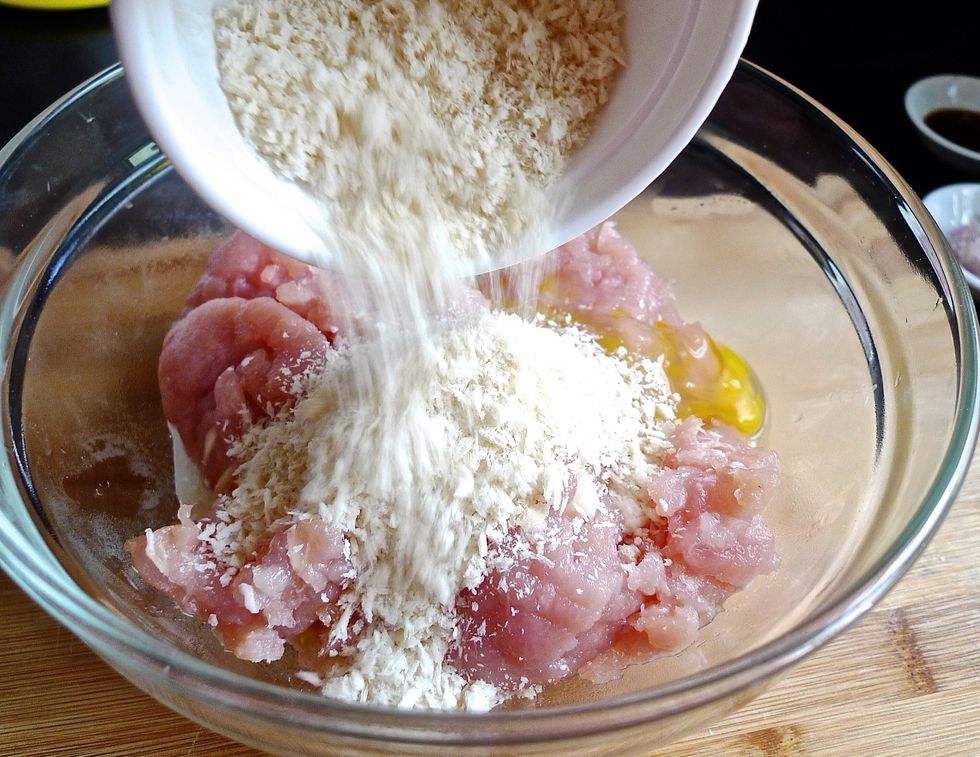 Add milk, egg and breadcrumbs into the ground chicken meat. ( These ingredients are essential to bind and hold the patty together ).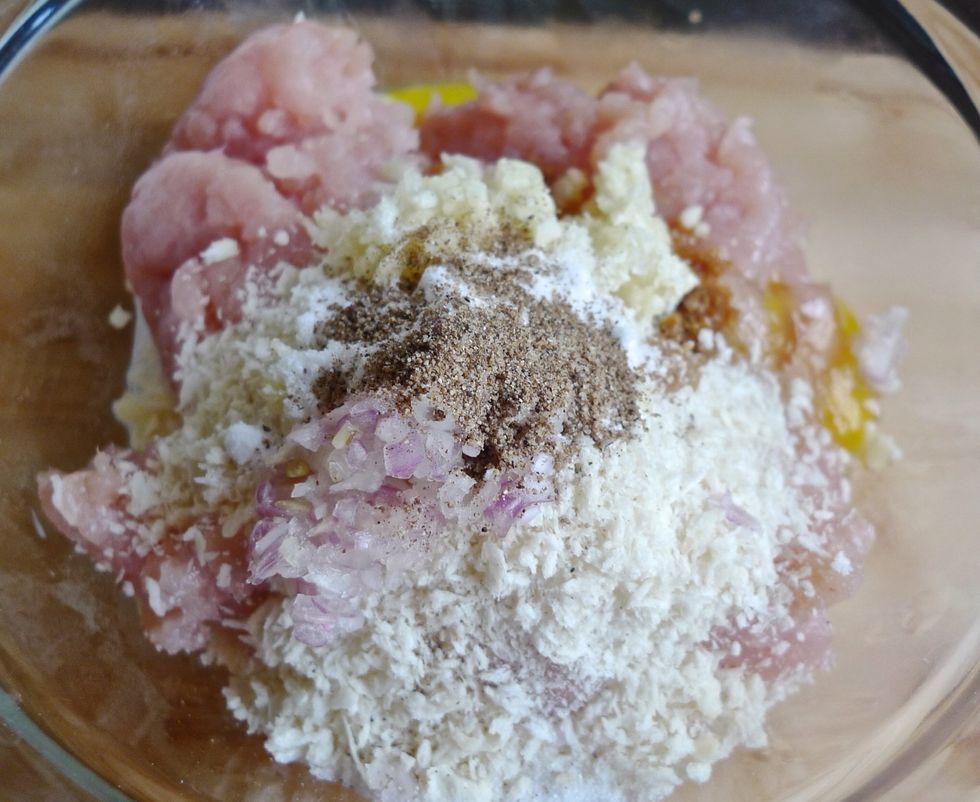 Then add the rest of the seasonings into the meat mixture. (This is to enhance the flavour of the hamburger)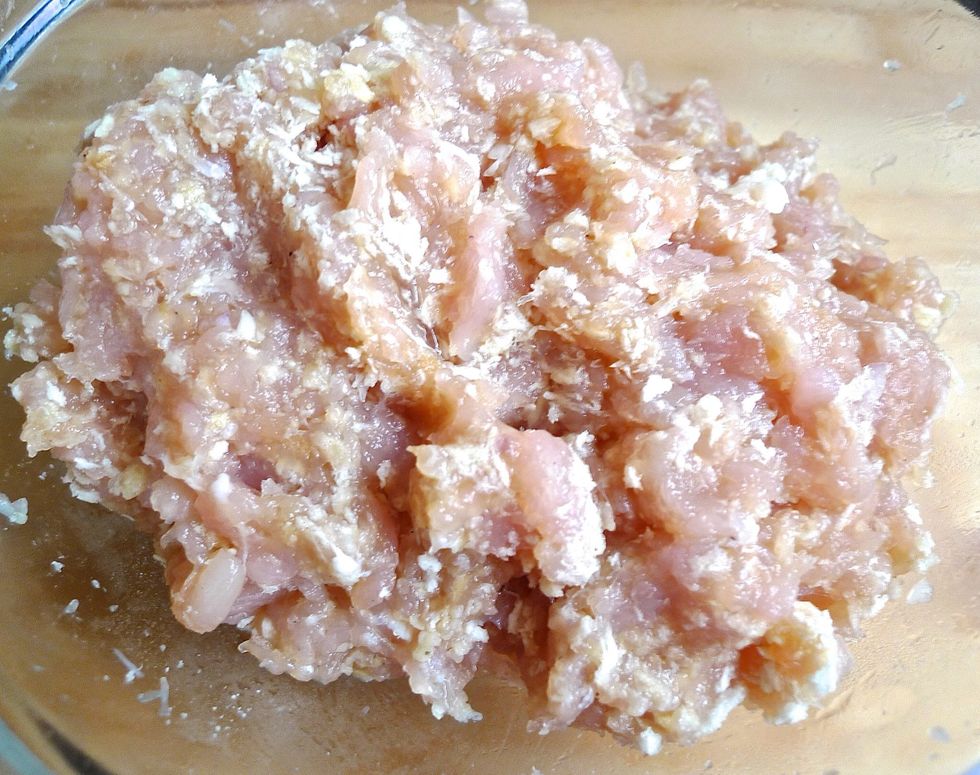 Combine everything together using your hands, spatula or wooden spoon. It's best to use your hands as you will be able to massage all the ingredients into the meat thoroughly.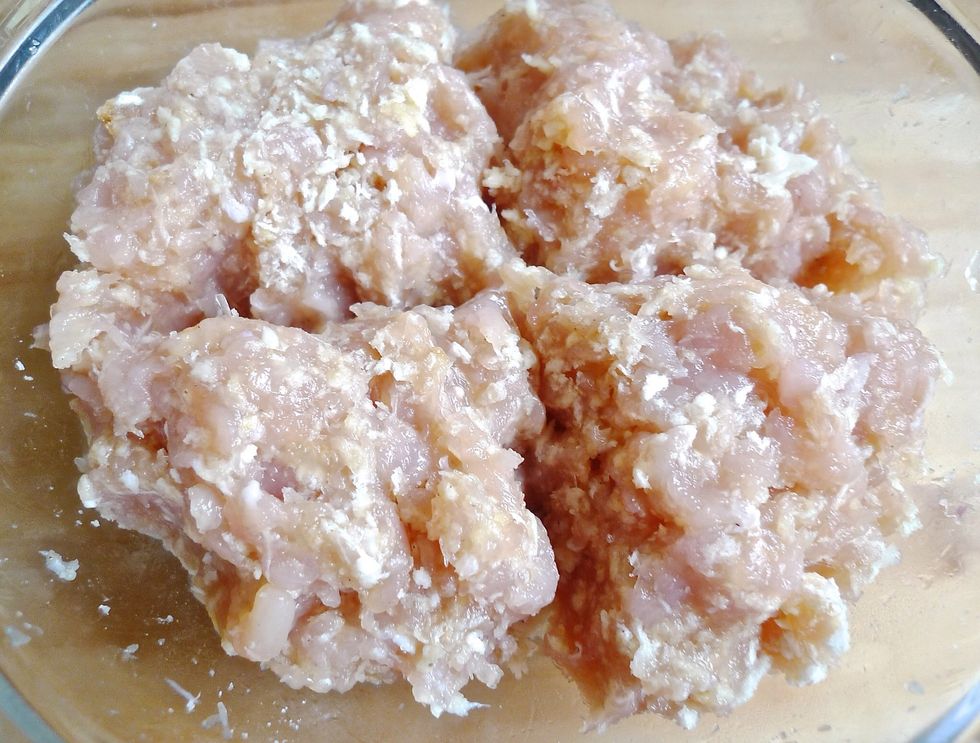 Divide the chicken mixture into 4 ( or 5 ) portions, according to your preference.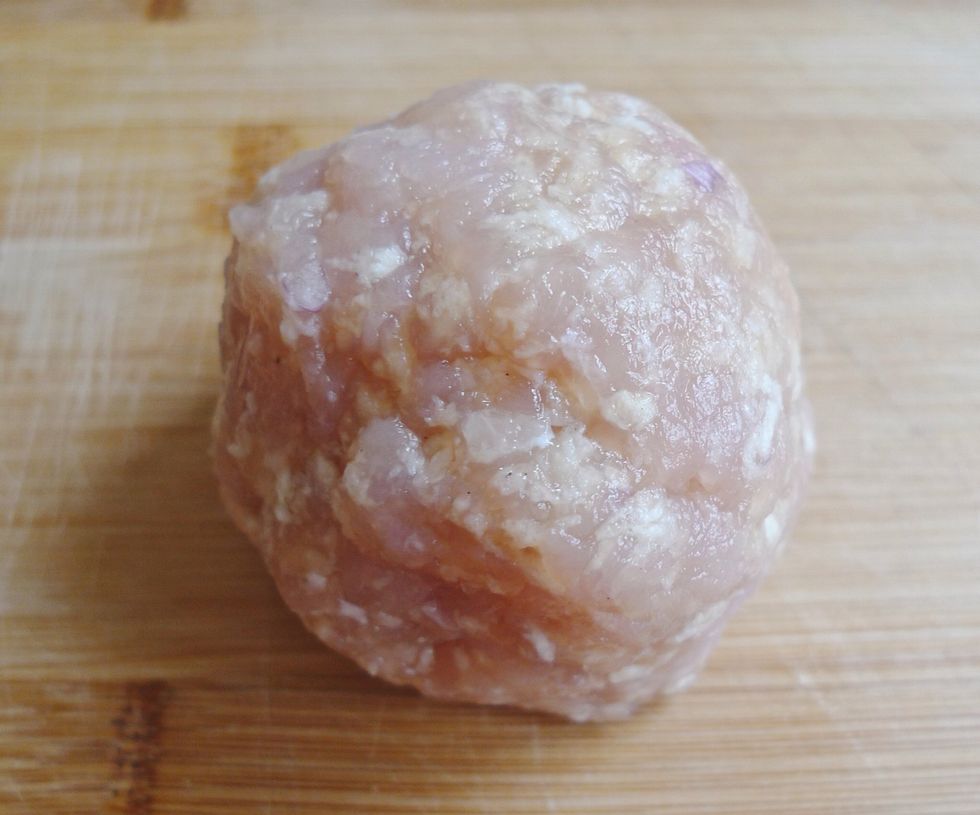 Roll each portion into a ball with your hand.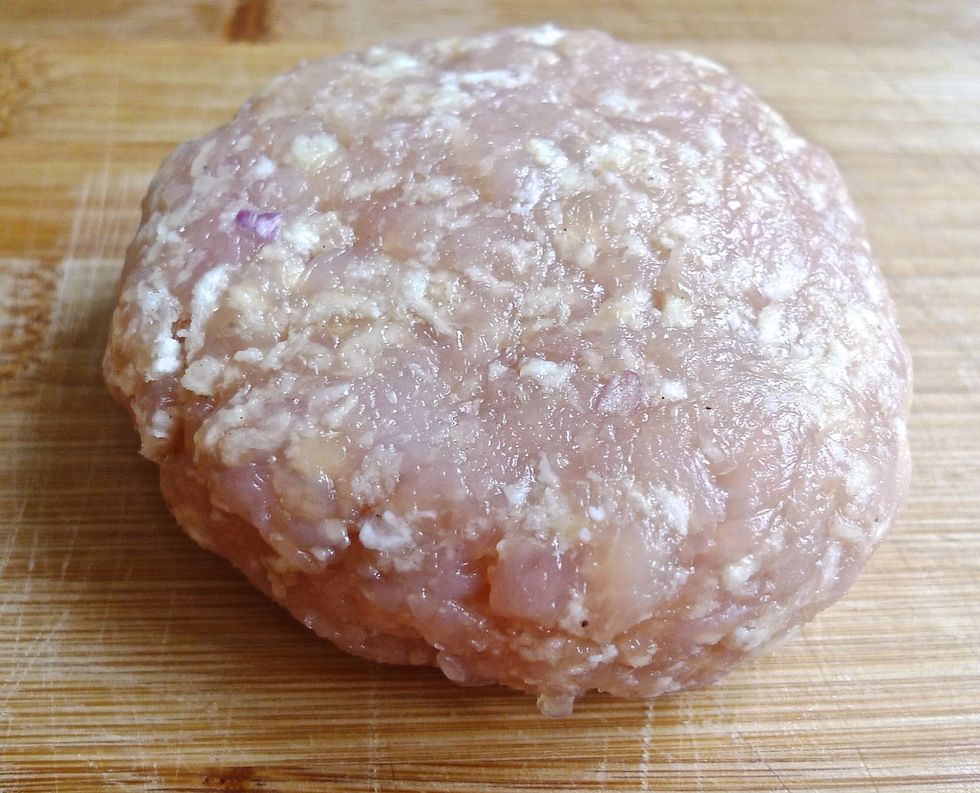 Using the palm of your hand, press down on the top of the ball and make it into a disk. Then using your fingers, smooth and shape the outside edges of the patty until it is perfectly round.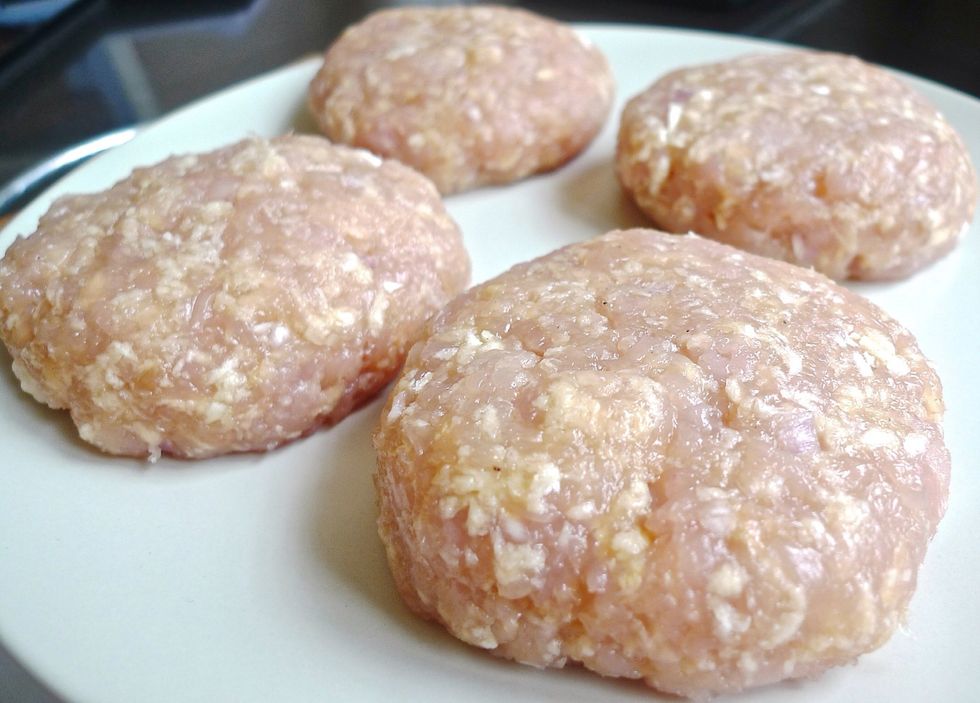 Do the same with the other 3 portions.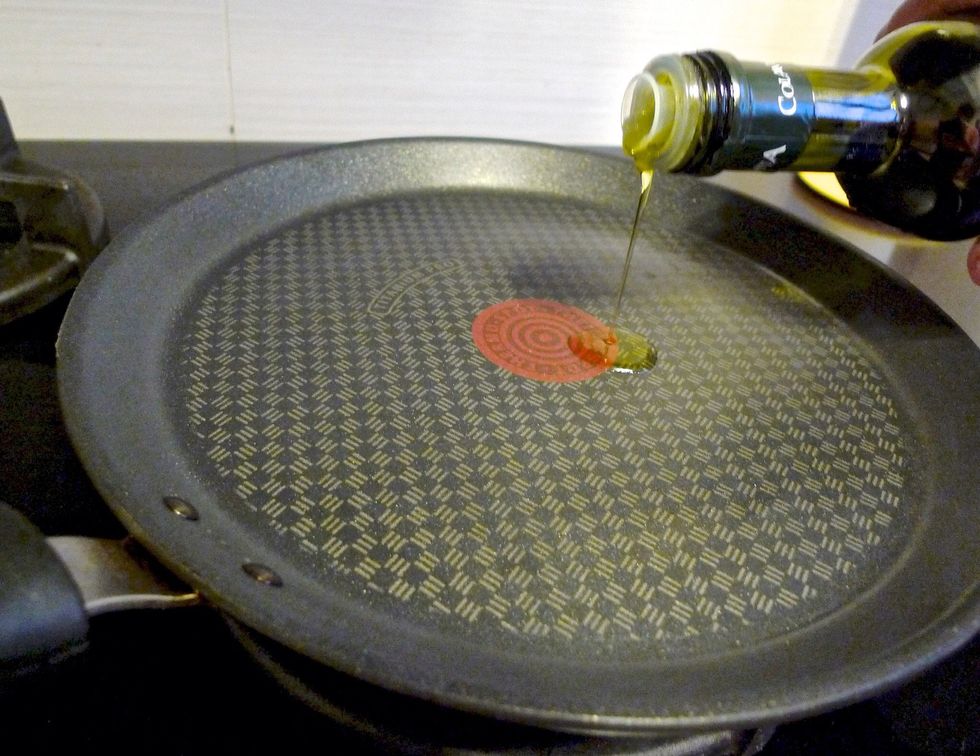 Then preheat a non-stick pan or skillet over medium-high heat. Add some olive oil to it.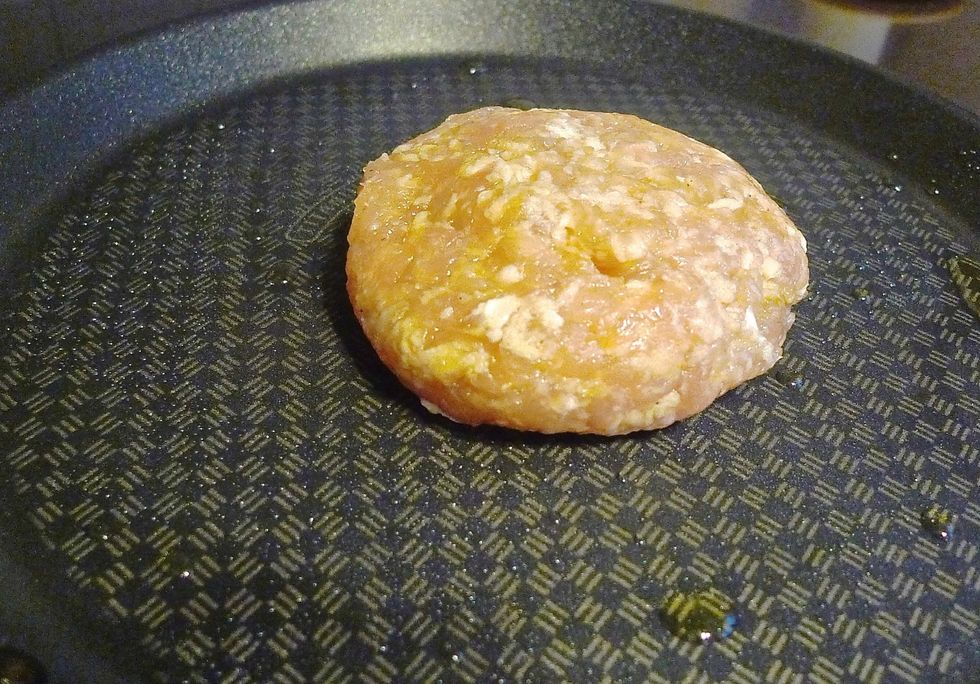 Place the chicken patty on the hot skillet.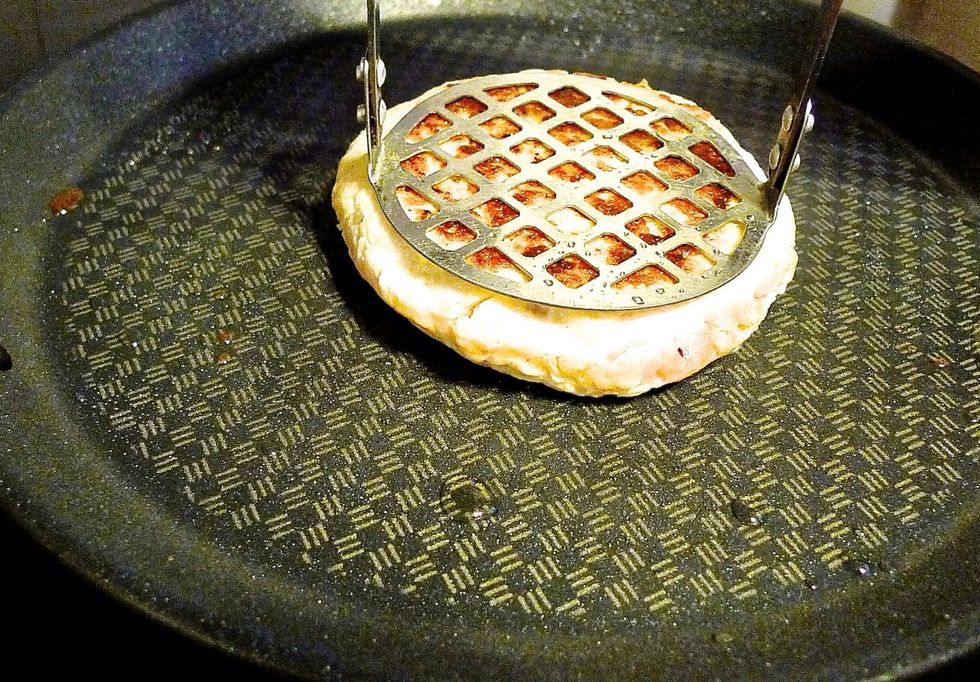 Cook the patty on each side for about 5 minutes, pressing them down as you cook until golden brown in colour.
Flip once and cook the same way for the other side of the patty for another 5 minutes or until golden brown.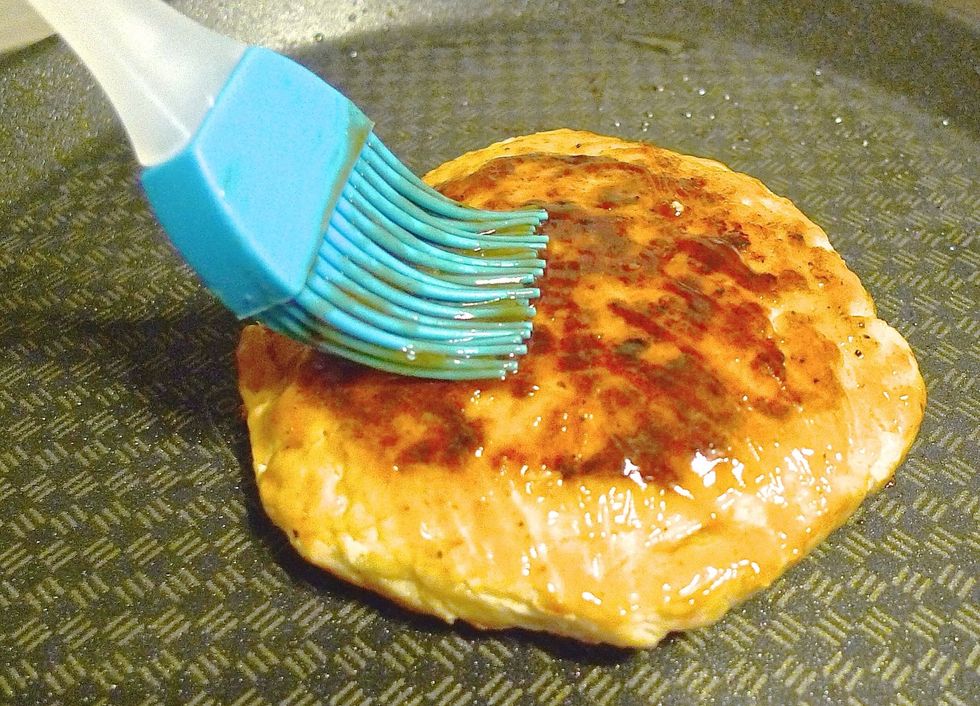 When done, brush with some barbecue sauce to infuse more flavour.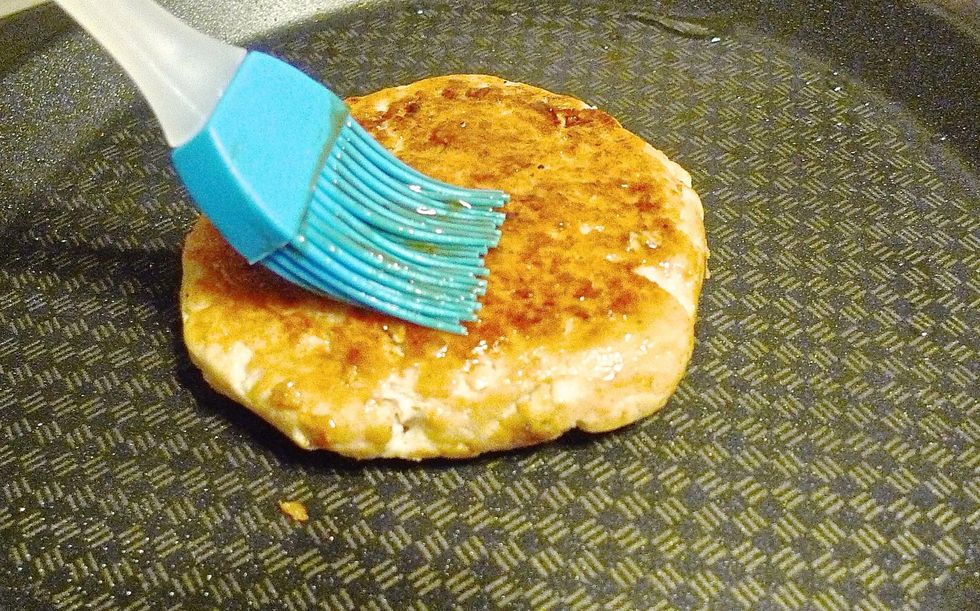 Brush the same on the other side of the golden brown patty and you're done!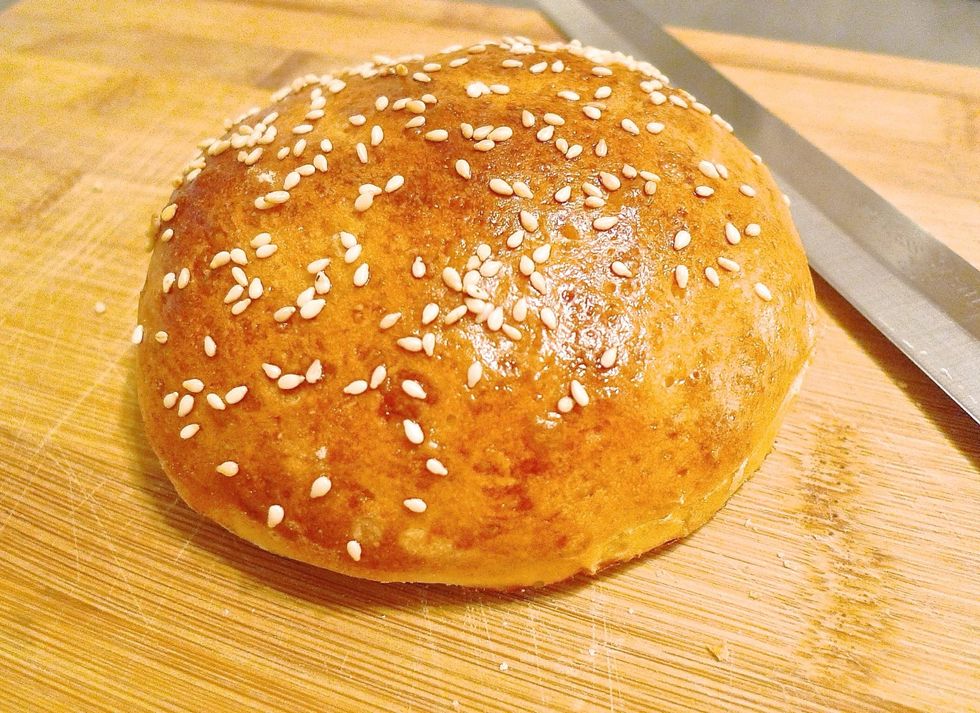 To serve the burgers, get some fresh homemade hamburger buns. Please access https://snapguide.com/guides/bake-fresh-homemade-hamburger-and-hot-dog-buns for details on how to make this super bun.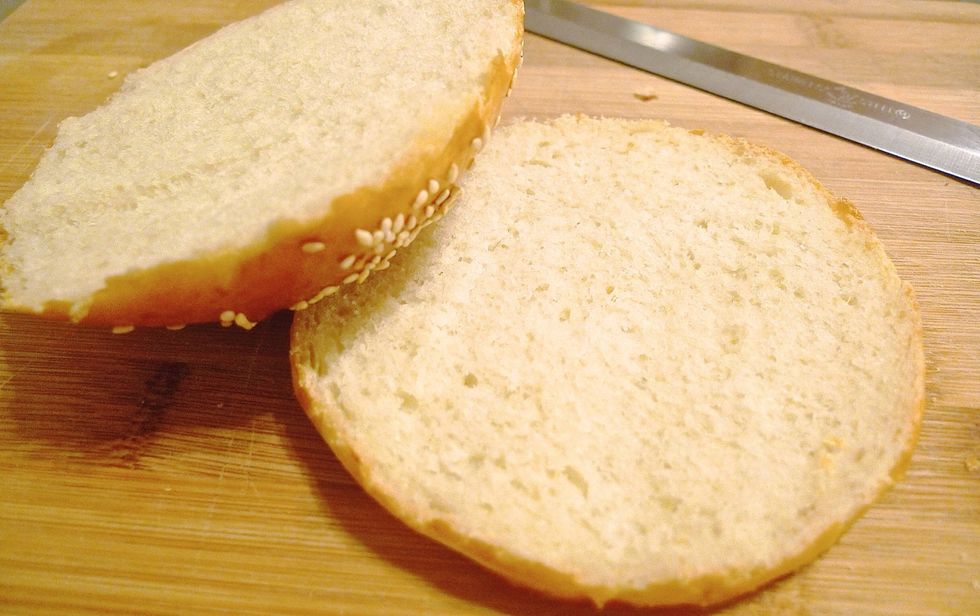 Slice the soft hamburger bun lengthwise across the bun.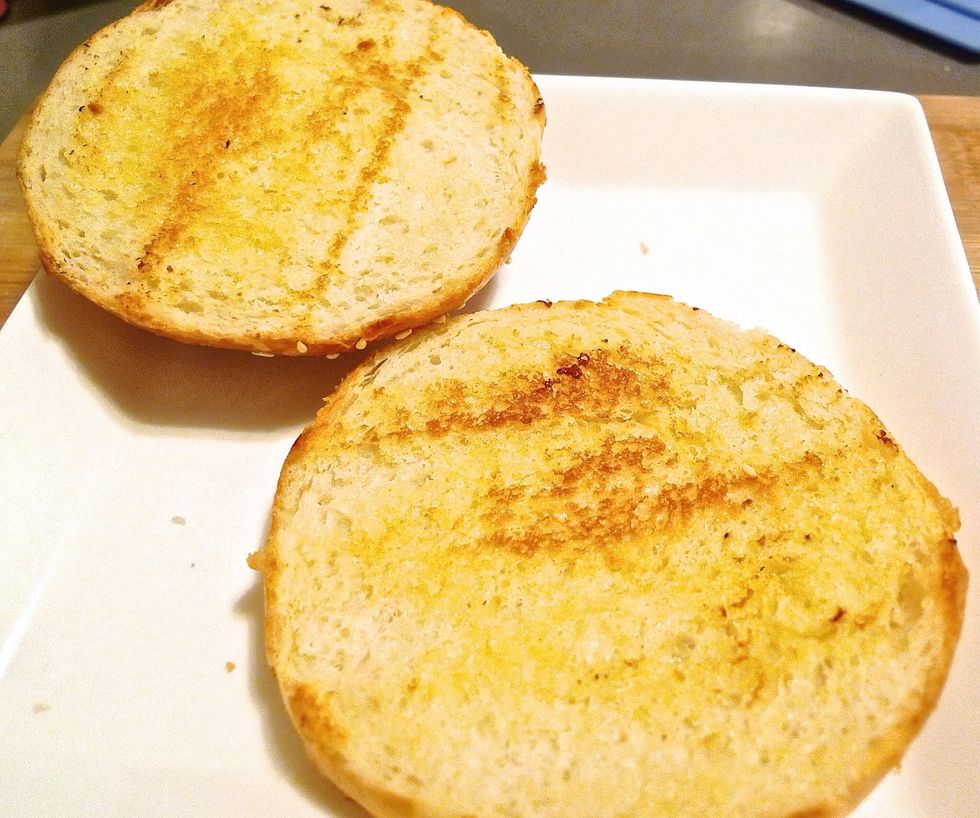 Lightly toast the bun with some soft butter.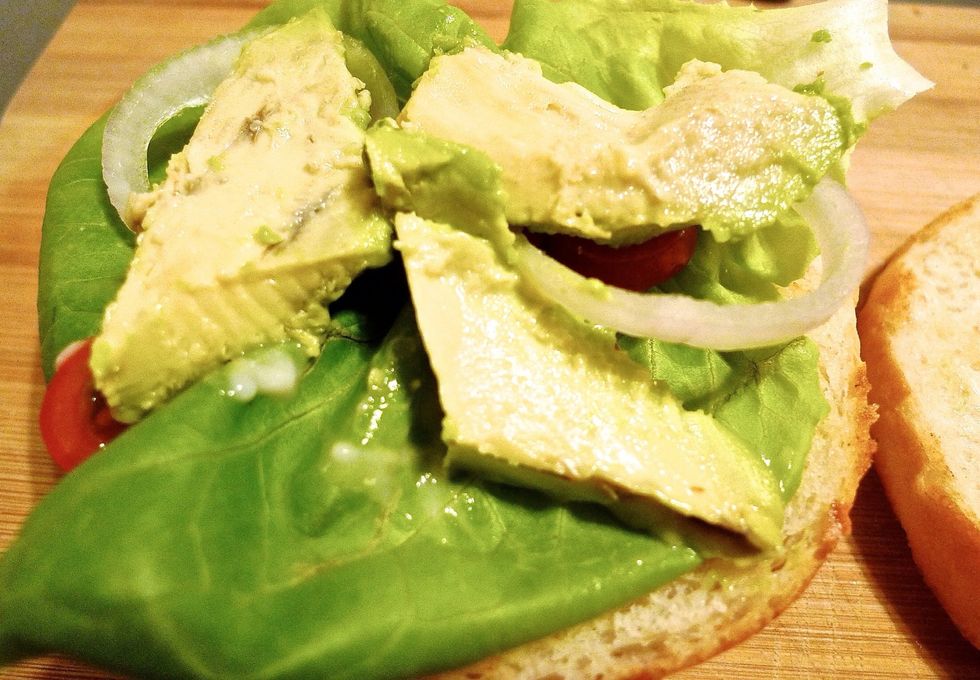 Place a lettuce leaf, onion rings, avocado and cherry tomatoes on the upper half of the bun.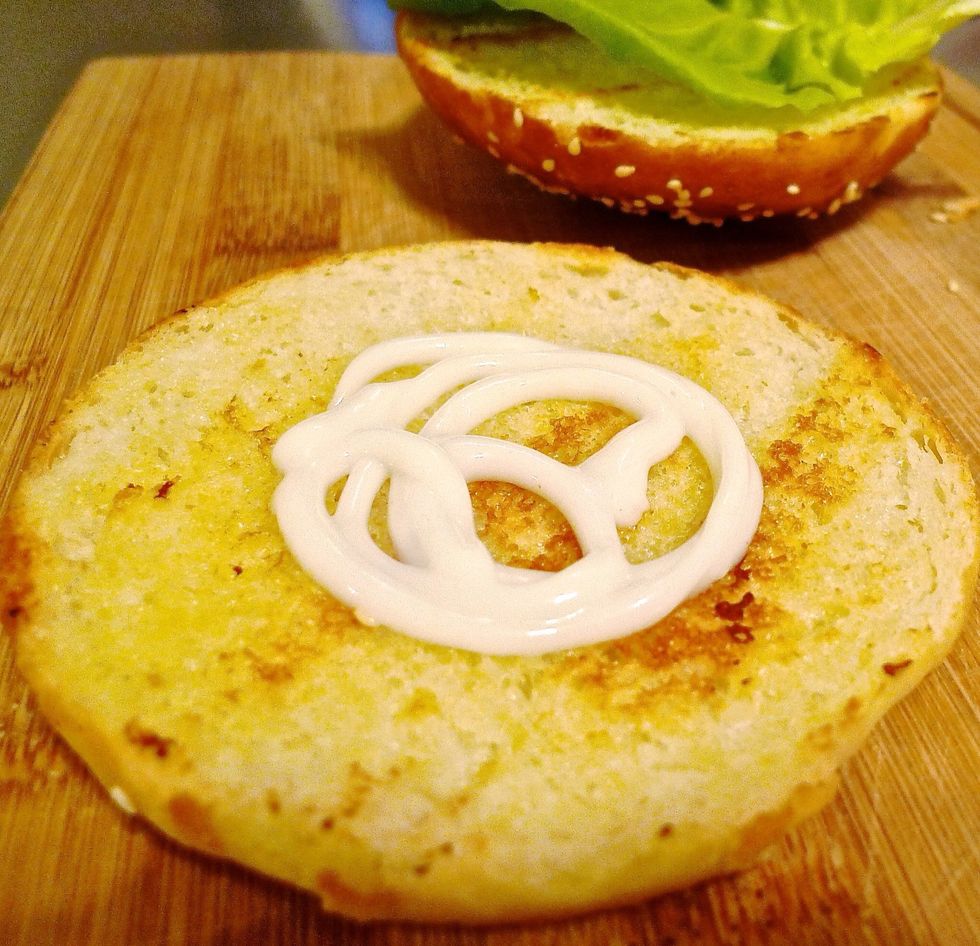 Spread just a thin layer of light mayonnaise on the bottom half.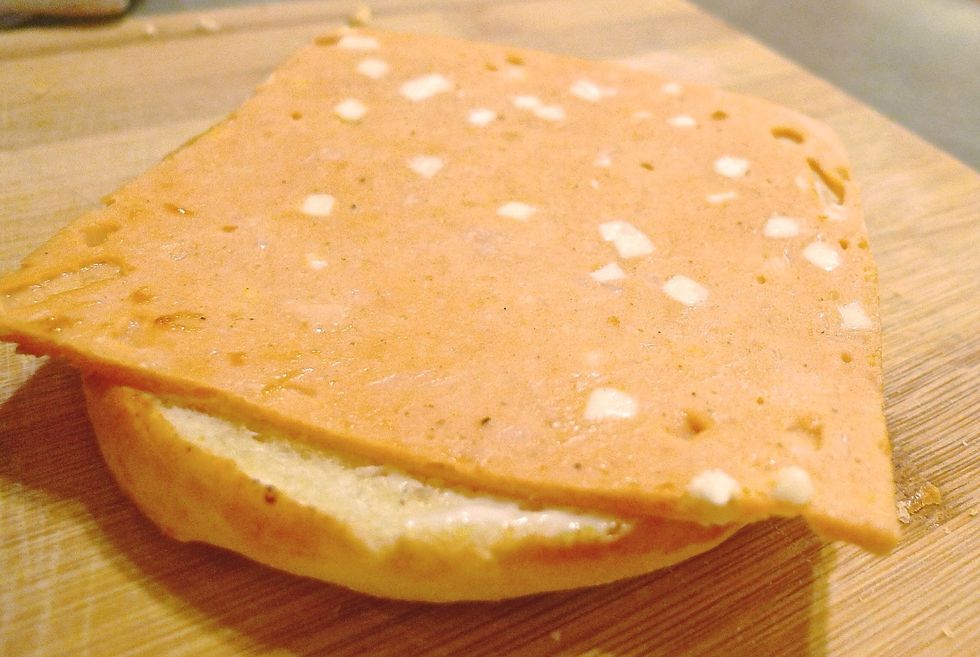 Then place a piece of cheddar cheese chicken slice over it.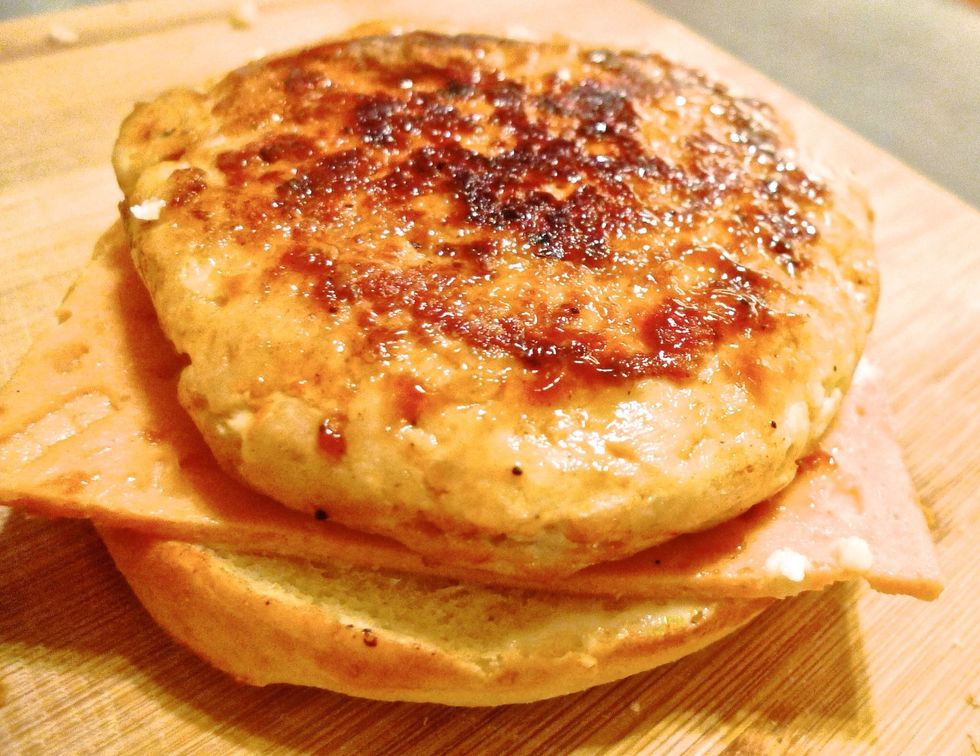 Then add the homemade chicken patty.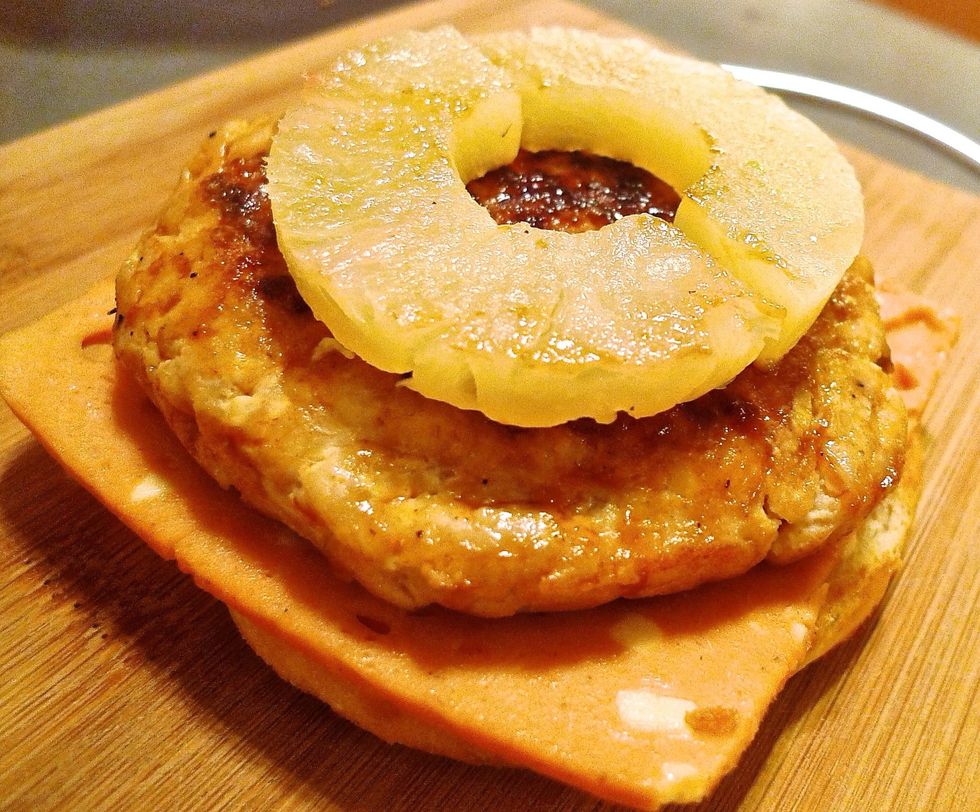 Topped with ring pineapple slices, cut in half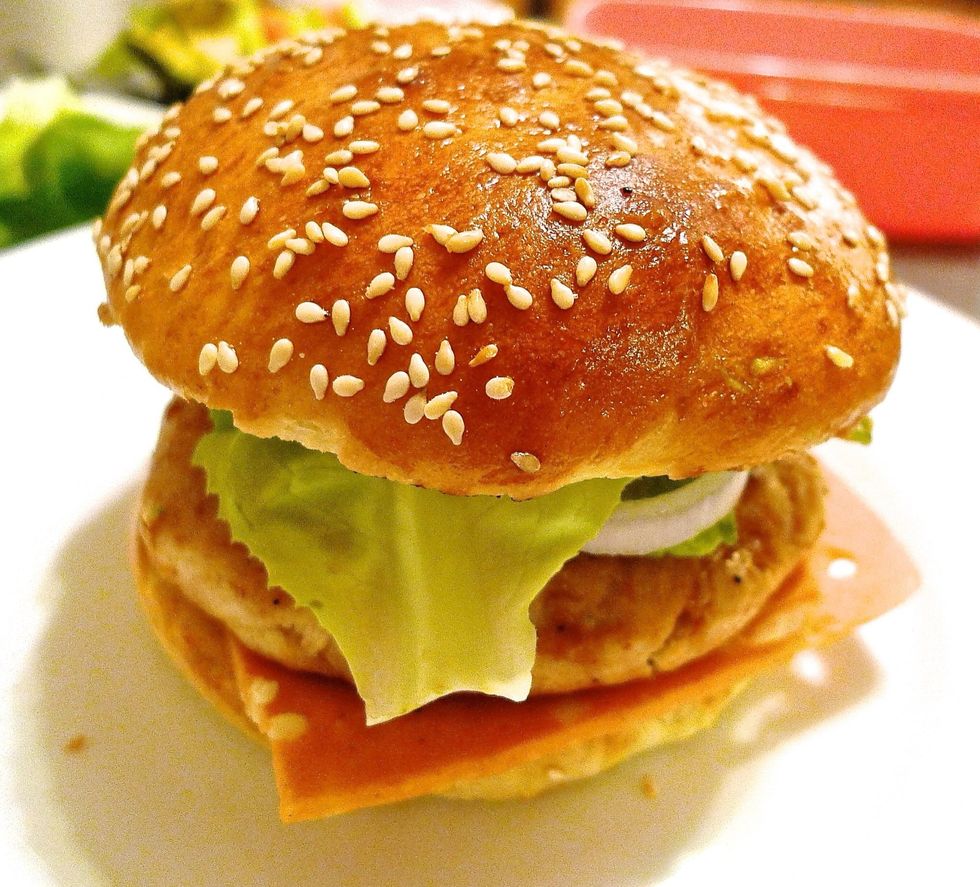 Then cover with the other upper half of the bun.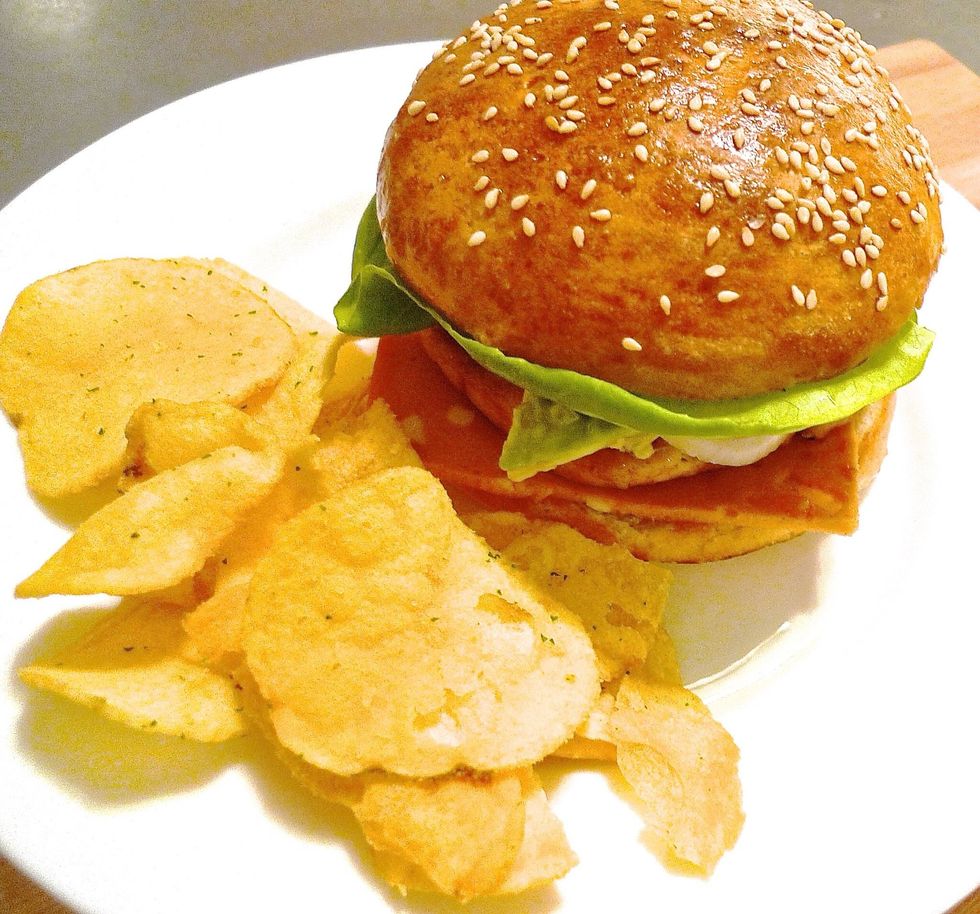 Serve together with some Mackie's of Scotland potato crisps.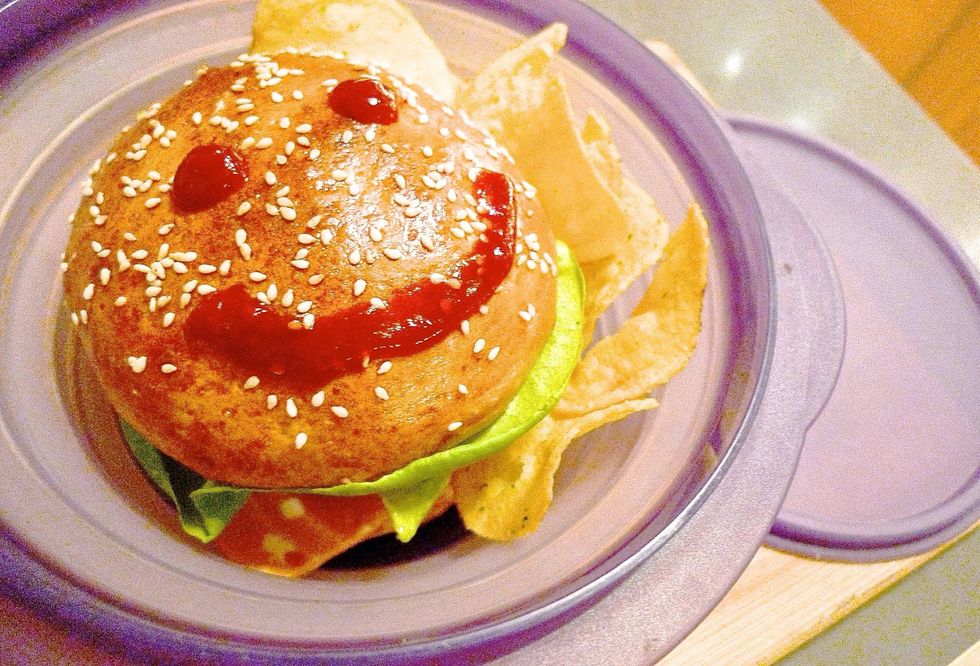 Use as a lunch pack. Garnish "smiley face" tomato ketchup on the top of the soft bun which double up as a dipping. Place the burger in an airtight collapsible container together with potato crisps.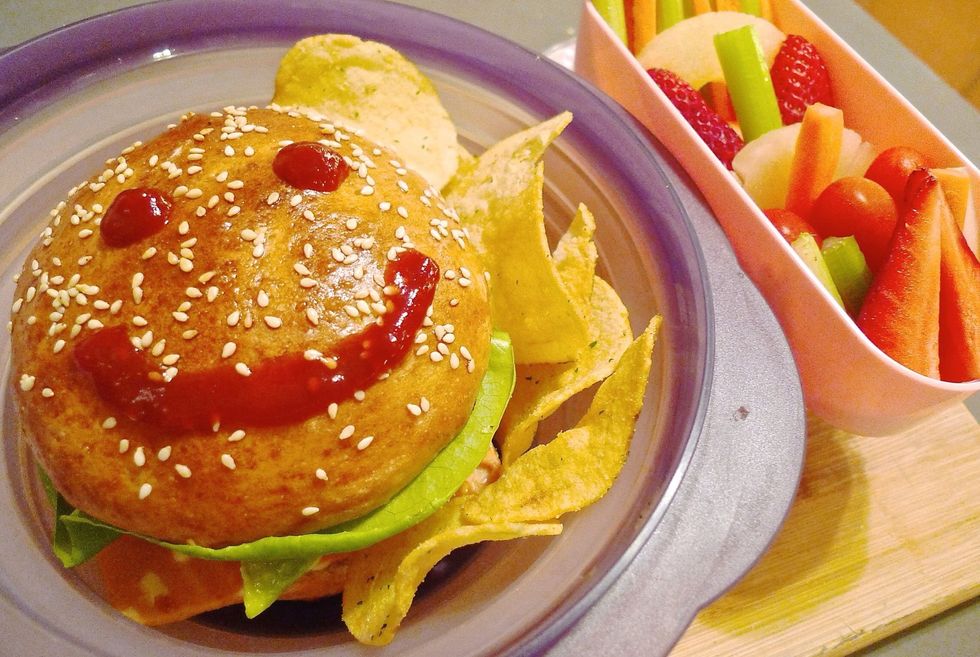 Pack the aloha burger lunchbox together with a lunchbox salad containing cut fresh fruits and vegetables. It's a great way to add extras to a lunchbox and it's the perfect healthy meal for every kid.
500.0g Ground chicken meat
0.0c Breadcrumbs
1.0tsp Milk
1.0 Egg, slightly beaten
2.0 Garlic, crushed
1.0 Onion, minced finely
1.0tsp Worcestershire sauce
0.0tsp Salt
0.0tsp Black pepper
0.0tsp Barbecue sauce
Huang Kitchen
For more step-by-step recipes and cooking tips, visit my website at \nhttp://www.huangkitchen.com