Start off with the 1kg of potatoes, they need to be washed, peeled and quartered.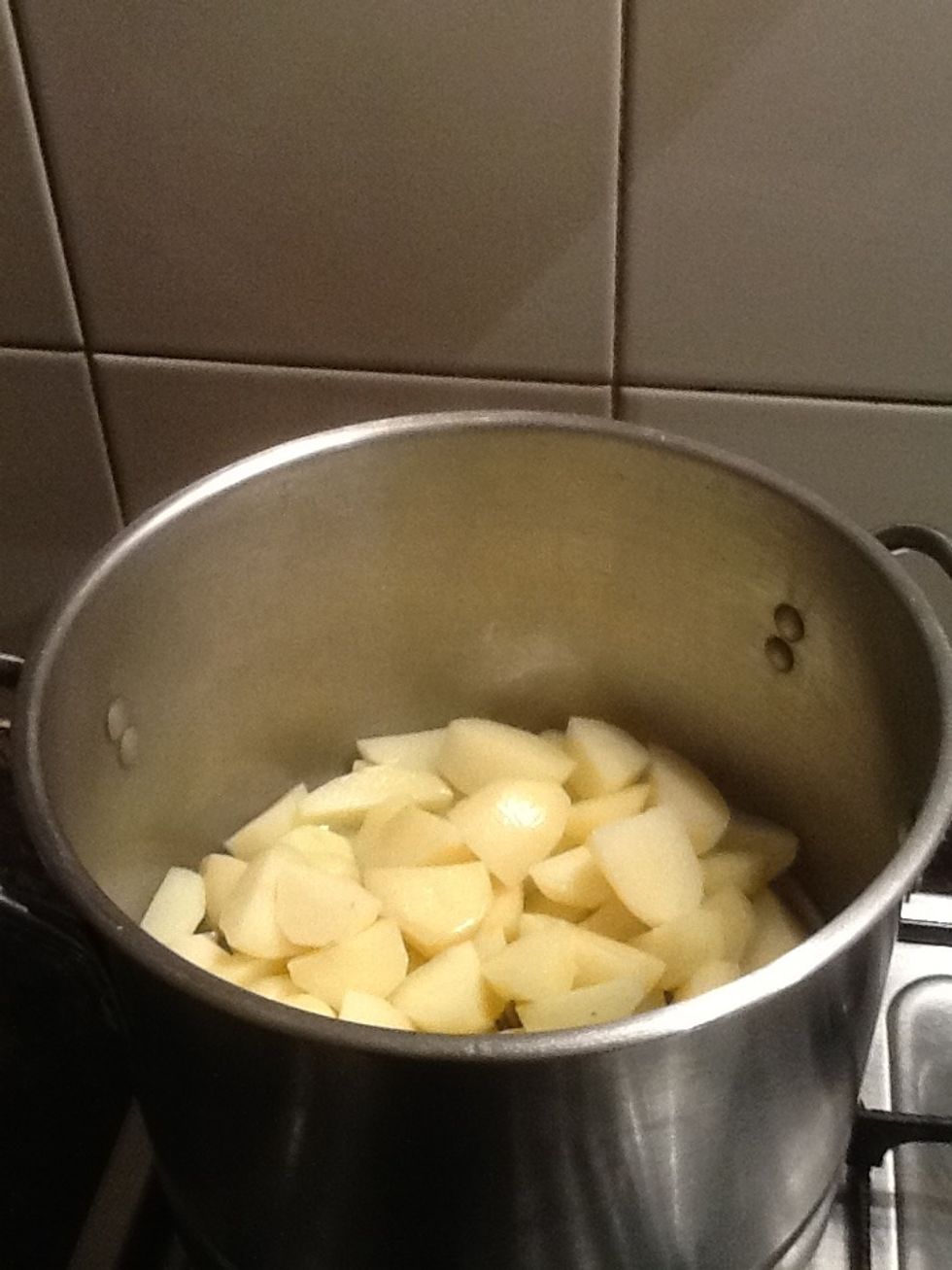 Once the potatoes have been quartered, move them to a large pot or steamer and steam them until they are tender. To test the tenderness, prod a fork into one to check the firmness.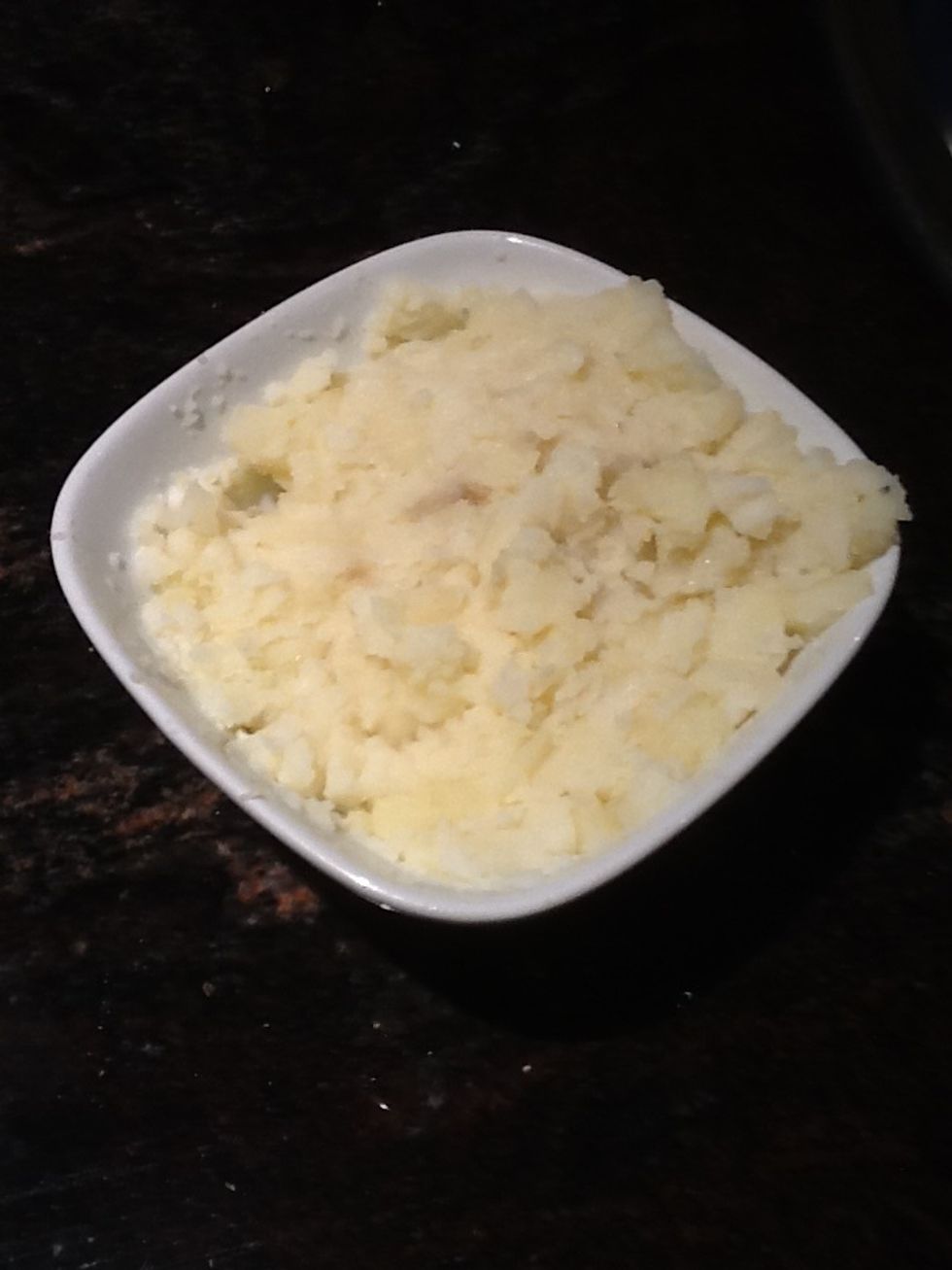 When the potatoes tender enough remove them to a bowl and mash them with a potato masher or fork.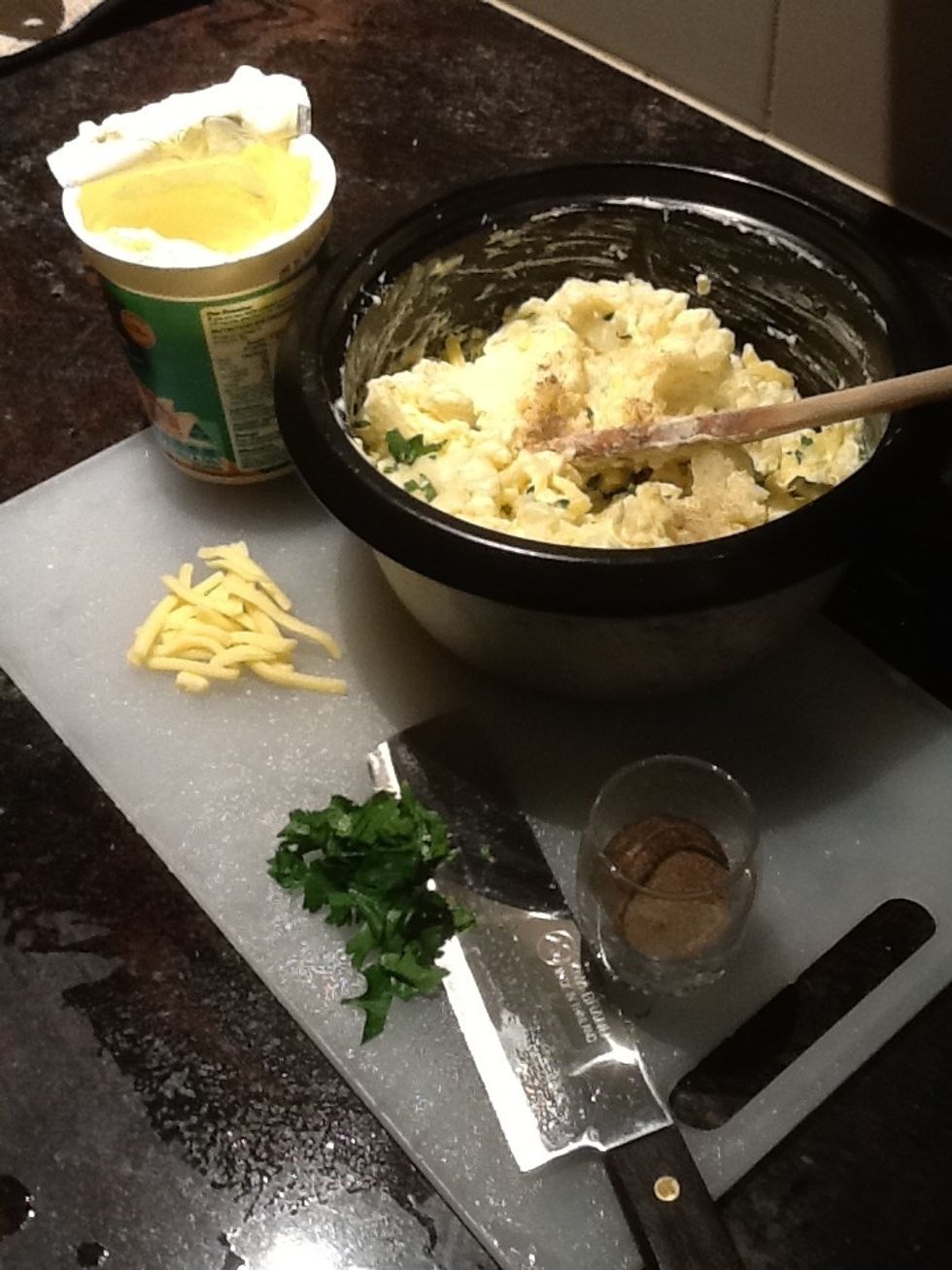 Prepare the other ingredients, 3 tablespoons of parsley flat-leaf, finely chopped, half a cup of cheddar cheese, grated and crush a clove of garlic. Add all the ingredients together with mash potato.
Random Potato Fact: Potatoes are one of the only vegetables that can grow in a zero gravity environment - hence the term: "Space Potatoes"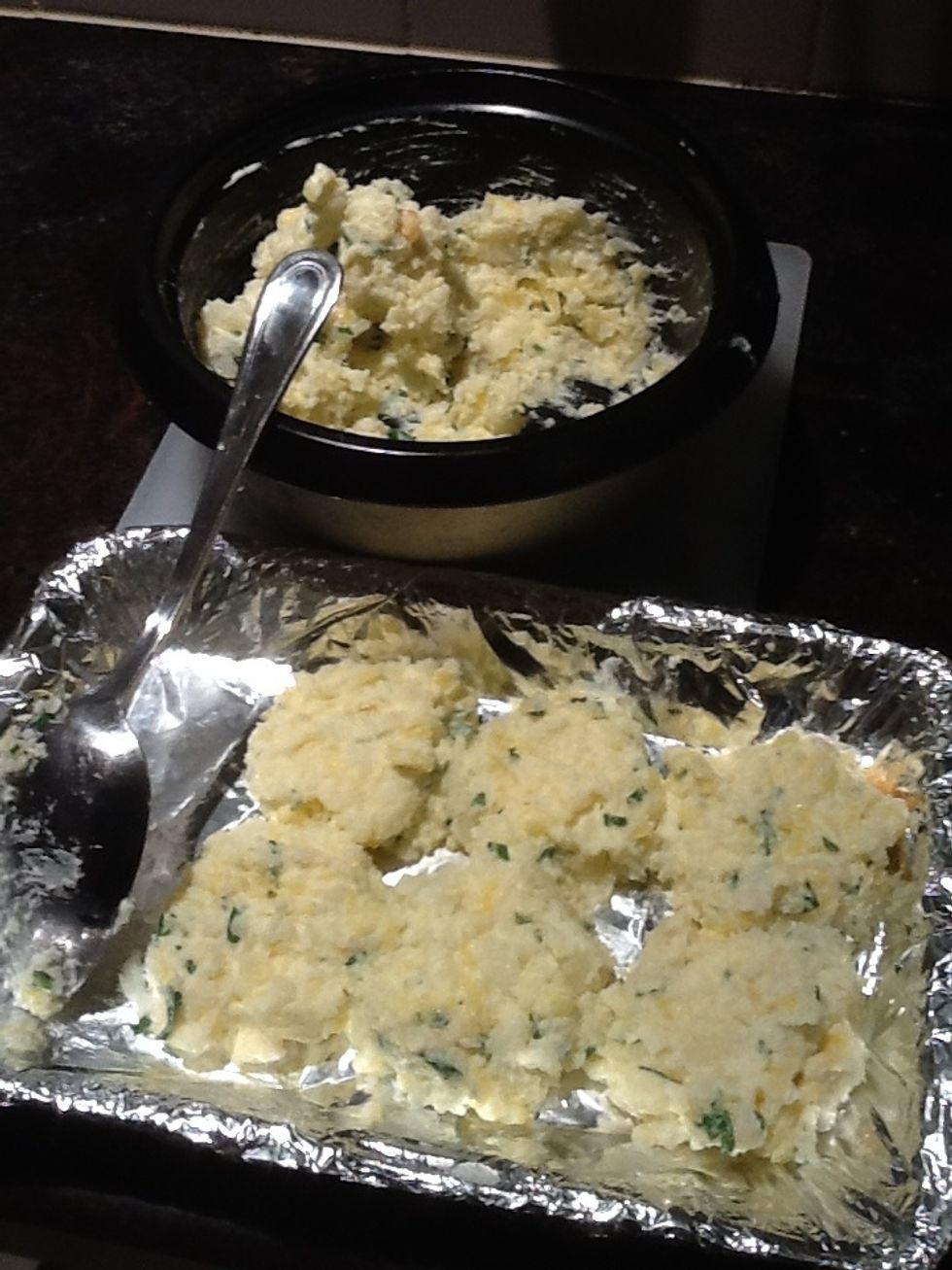 A baking tray must be prepared and lined. While the oven preheats to 210•c the mixture must be combined thoroughly and then spooned into round cakes.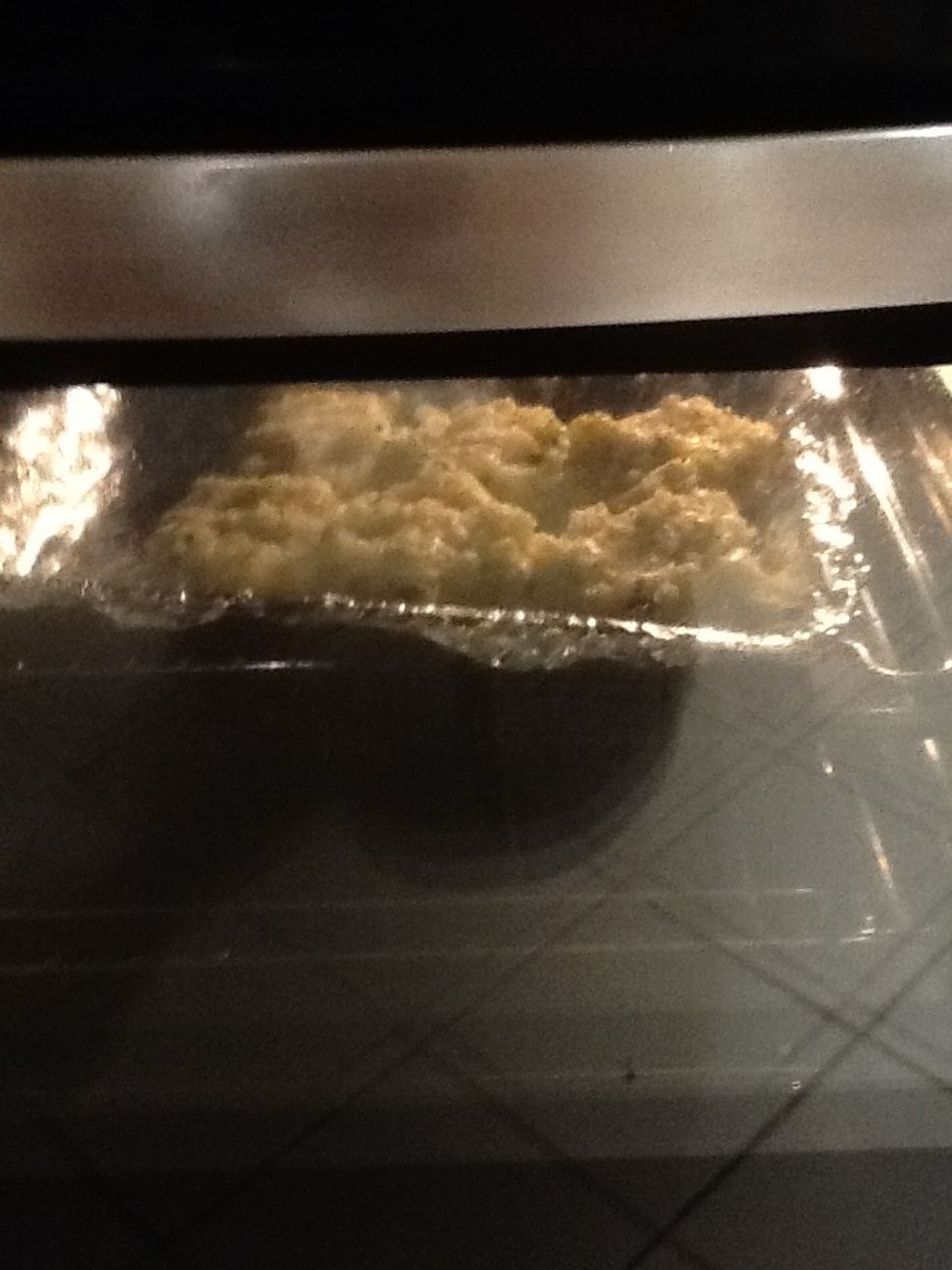 Put the batch of potato cakes in the oven for 15 minutes or until golden brown. Now lets get started on the Hash browns!
I would normally cook potato dishes such as mashed potato or wedges, but I was amazed at how simple it was to add a couple of extra ingredients to change one plain dish into another great tasting one.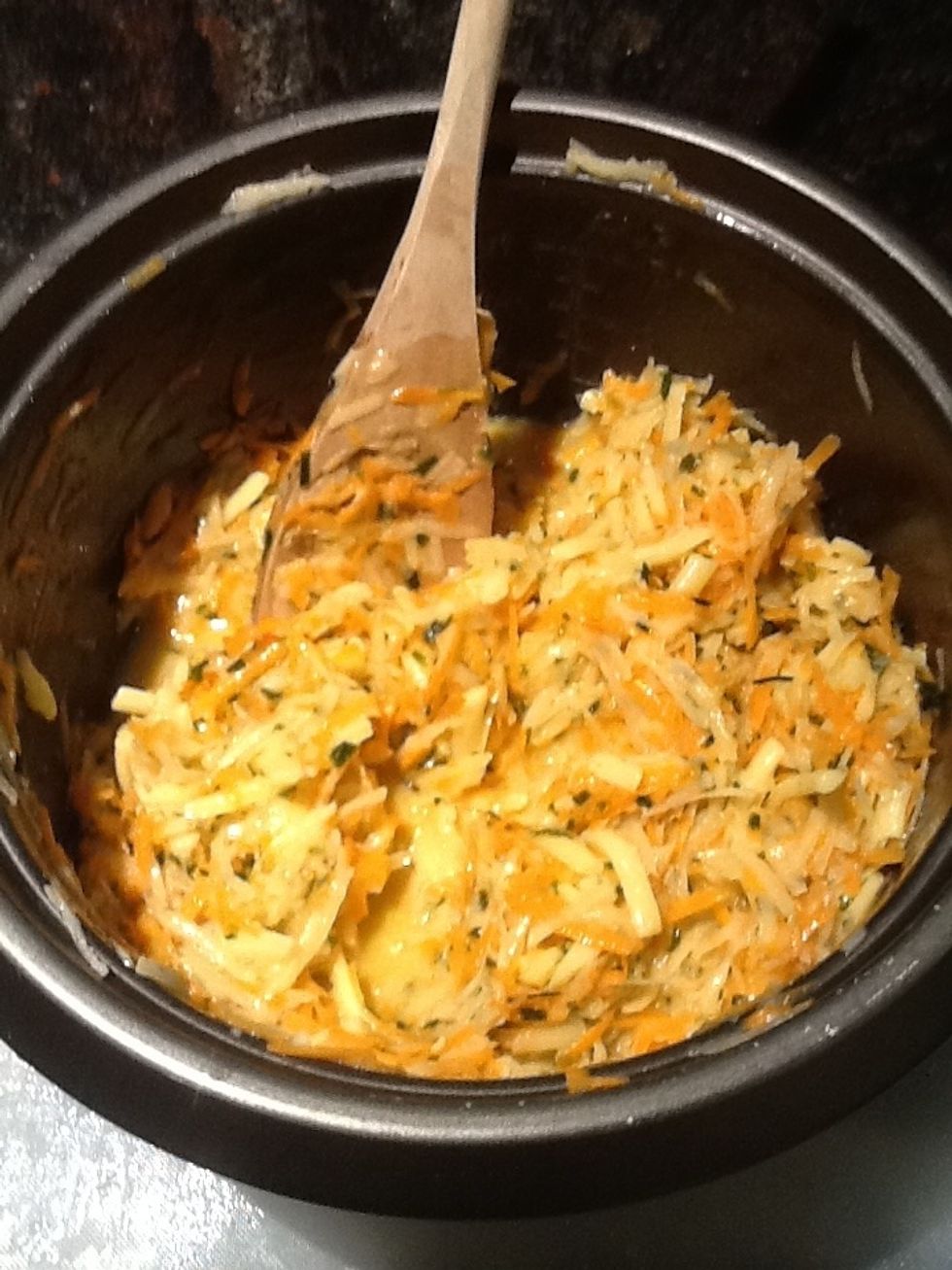 All the ingredients are to be simply put in a mixing bowl and combined. If preparing the ingredients takes quite a while, please check on the potato cakes.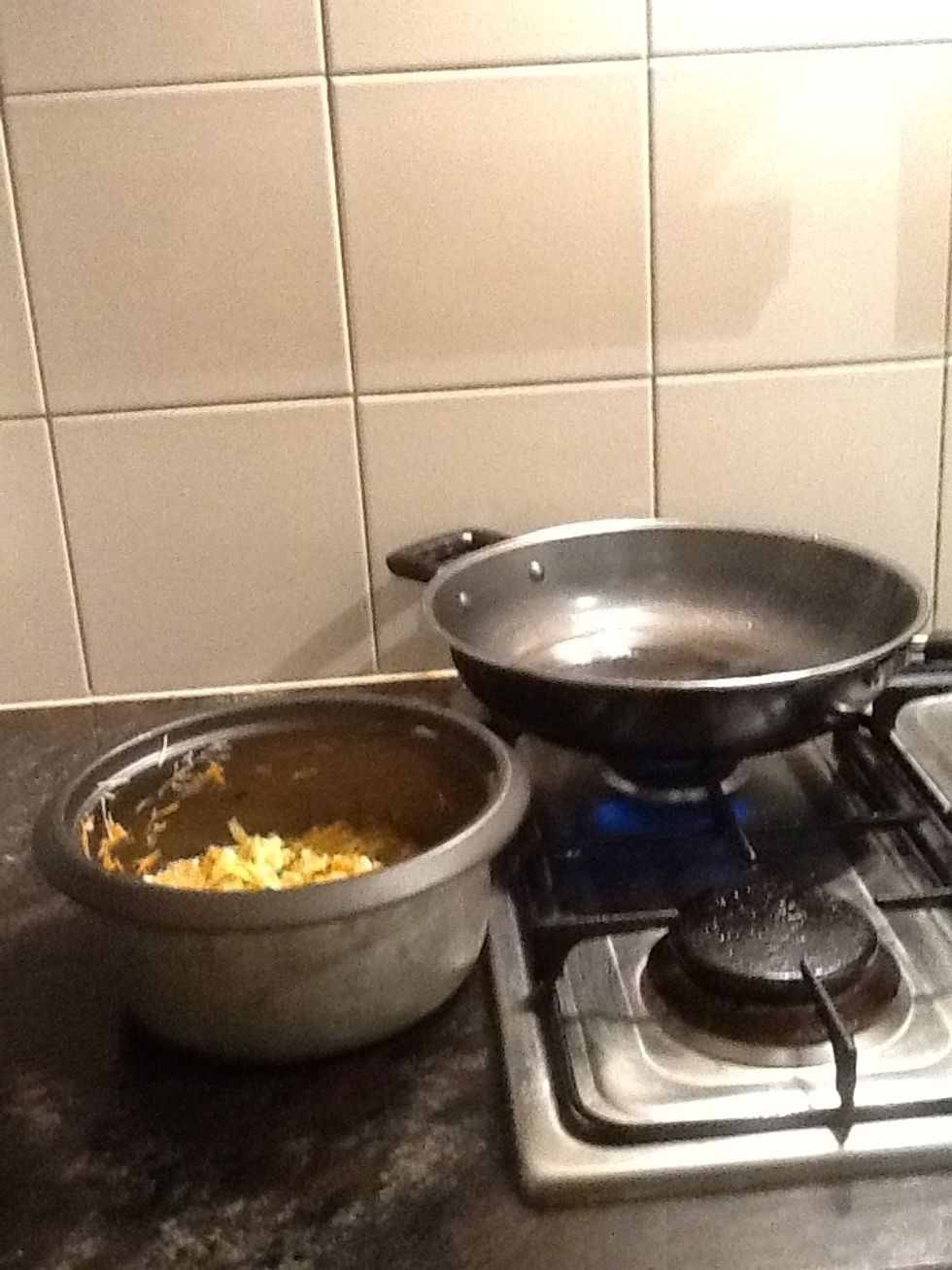 Now heat a non-stick frying pan on a medium fire and spray with canola oil.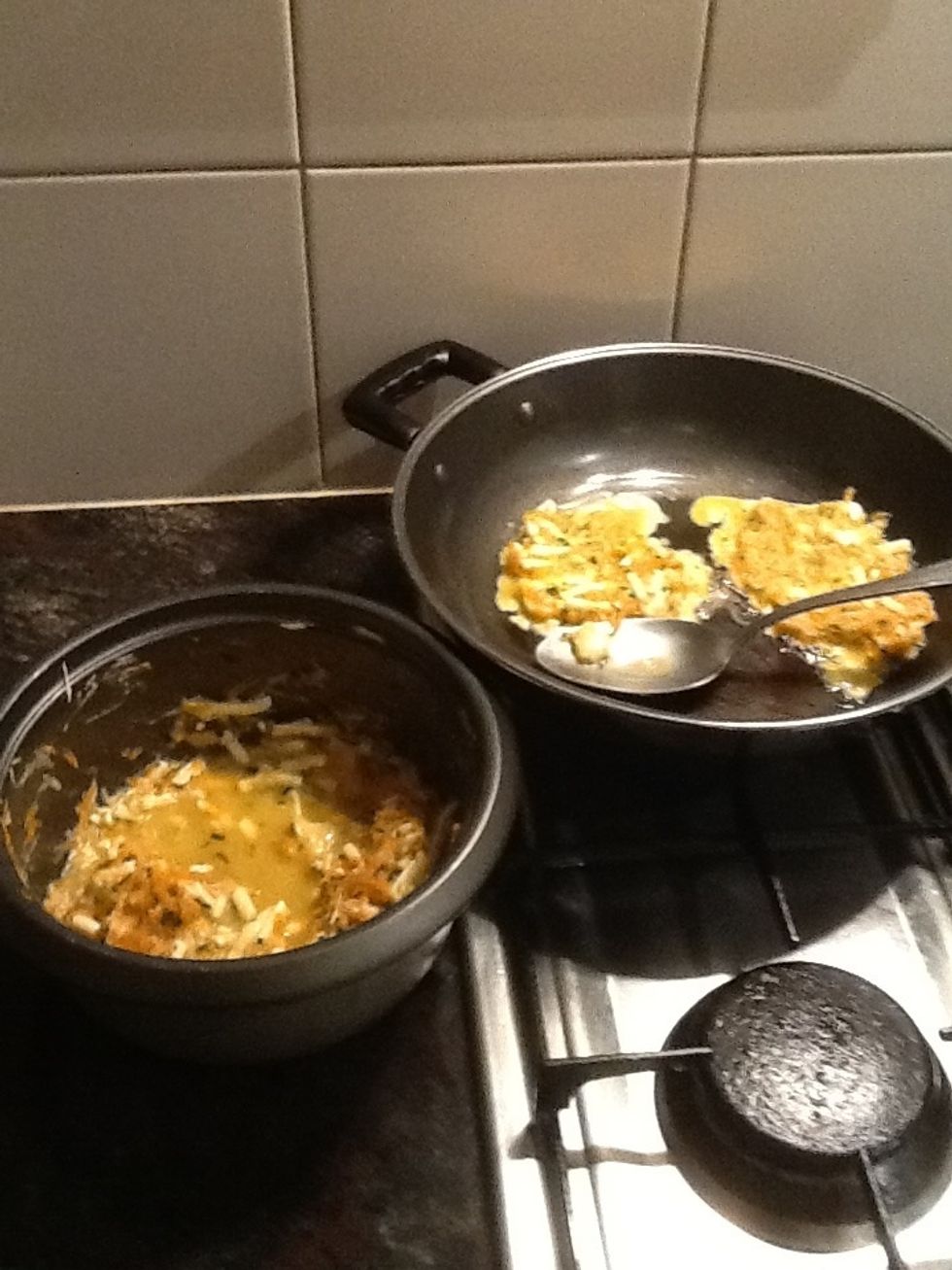 With a spoon, place the hash brown mixture onto the frying pan in any shape or size.
I enjoyed cooking the meal and it was a very smooth process, however preparing a plan and knowing when to start and finish certain elements of the dish was quite a struggle.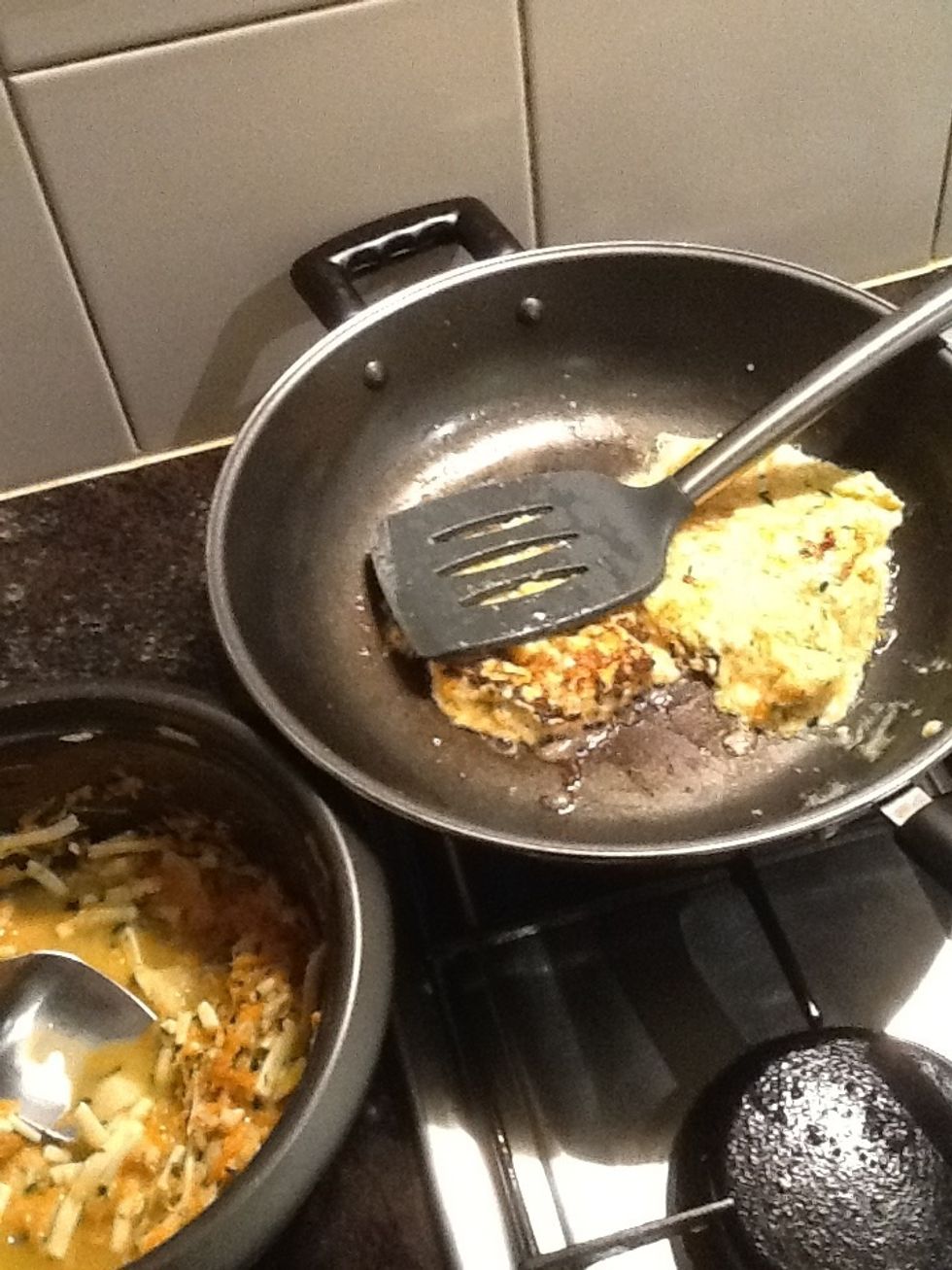 With a spatula flatten out the mixture and let it sizzle for 1-2 minutes - depending on the size - then flip it over and let it cook for 1-2 minutes again.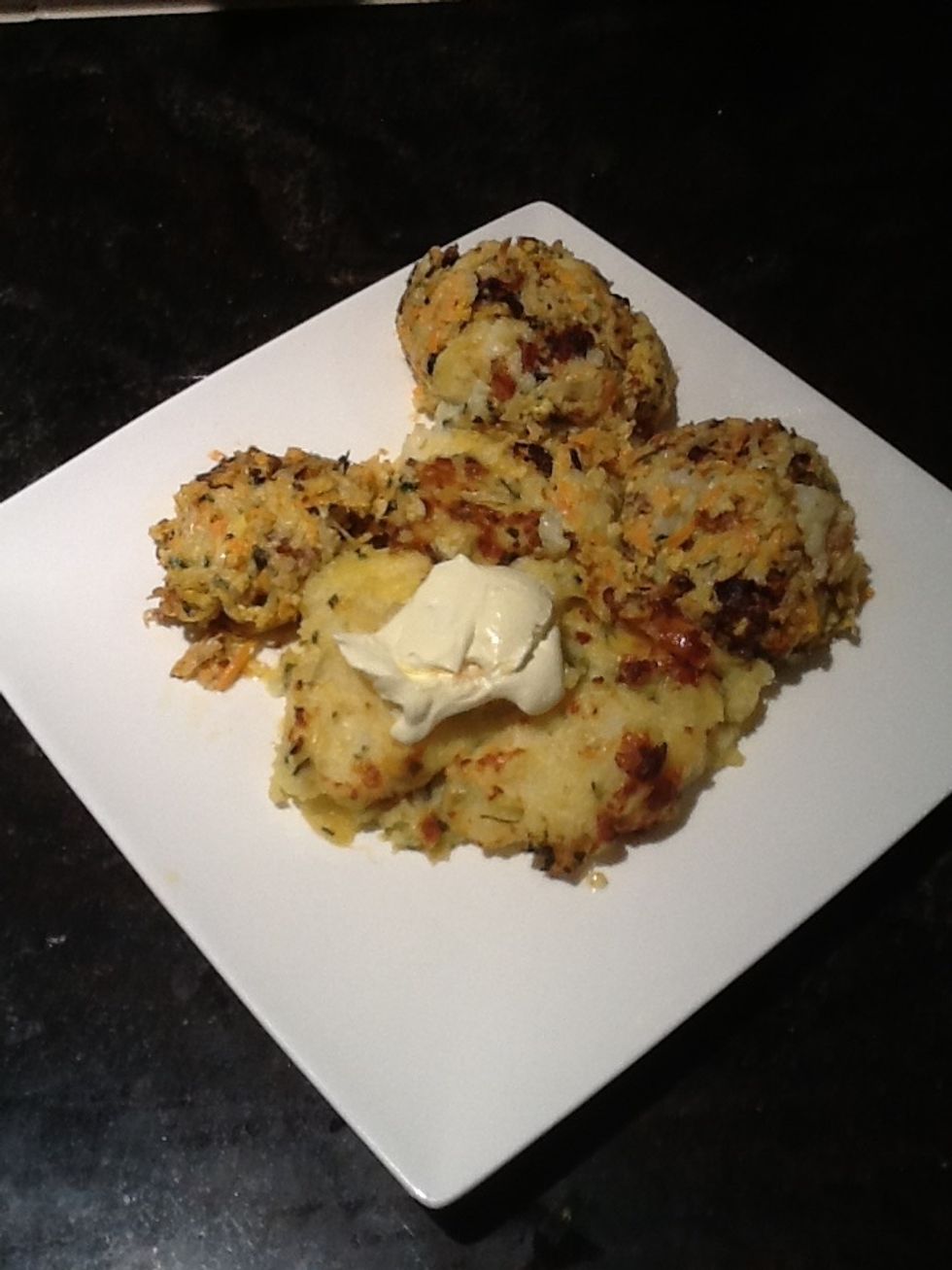 Continue cooking the hash browns and make sure to check on the potato cakes. Above is some of both that I have cooked and am dying to test out...
1.0c Grated Potato
1.0c Grated Carrot
1/2c Grated Low-Fat Cheese
2.0tsp Dried/Fresh Chives
4.0 Eggs, lightly beaten
1.0kg Potatoes, Peeled & Quartered
1.0 Garlic Clove, Crushed
Pepper, to taste
3.0Tbsp Parsley, Chopped
1/2c Cheddar Cheese, Grated (60g)
2.0Tbsp Sour Cream, Low Fat
Grater
Mixing Bowl
Large Bowl
Oven Tray
Peeler
Spatula
Frying Pan
Melbourne, Victoria, Australia