How to make hash brown, sausage, spinach egg bake
Make Hash Brown, Sausage, Spinach EGG BAKE
118
Grease 9x13" baking dish with butter or olive oil. Preheat oven to 350°. Spread defrosted hash brown potatoes in greased dish. (Note: nutritionalist suggested "nitrate free" sausage links)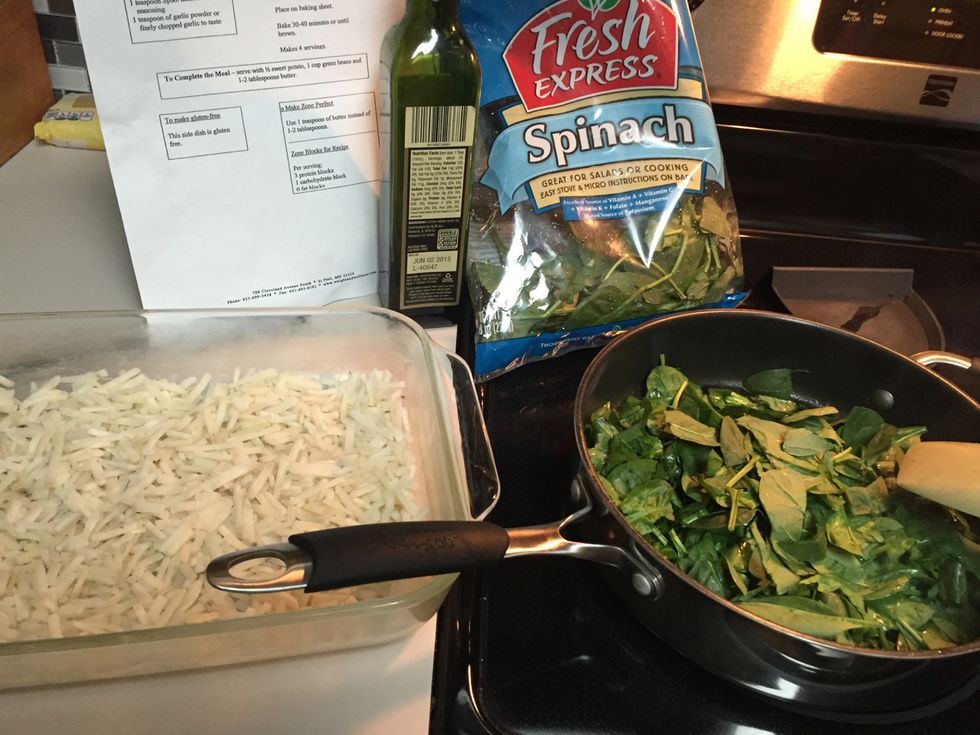 Sauté 10 oz fresh or frozen (defrosted) spinach in 2 T butter or olive oil.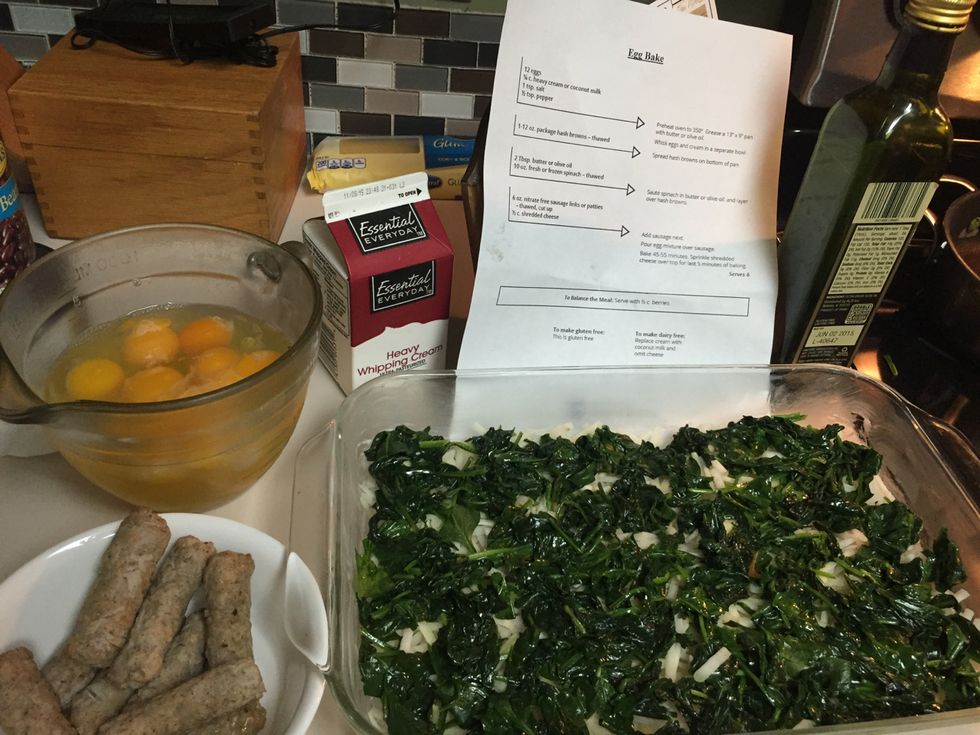 Place sautéd spinach on top of hash browns. Whisk eggs, cream, salt & pepper in bowl to mix.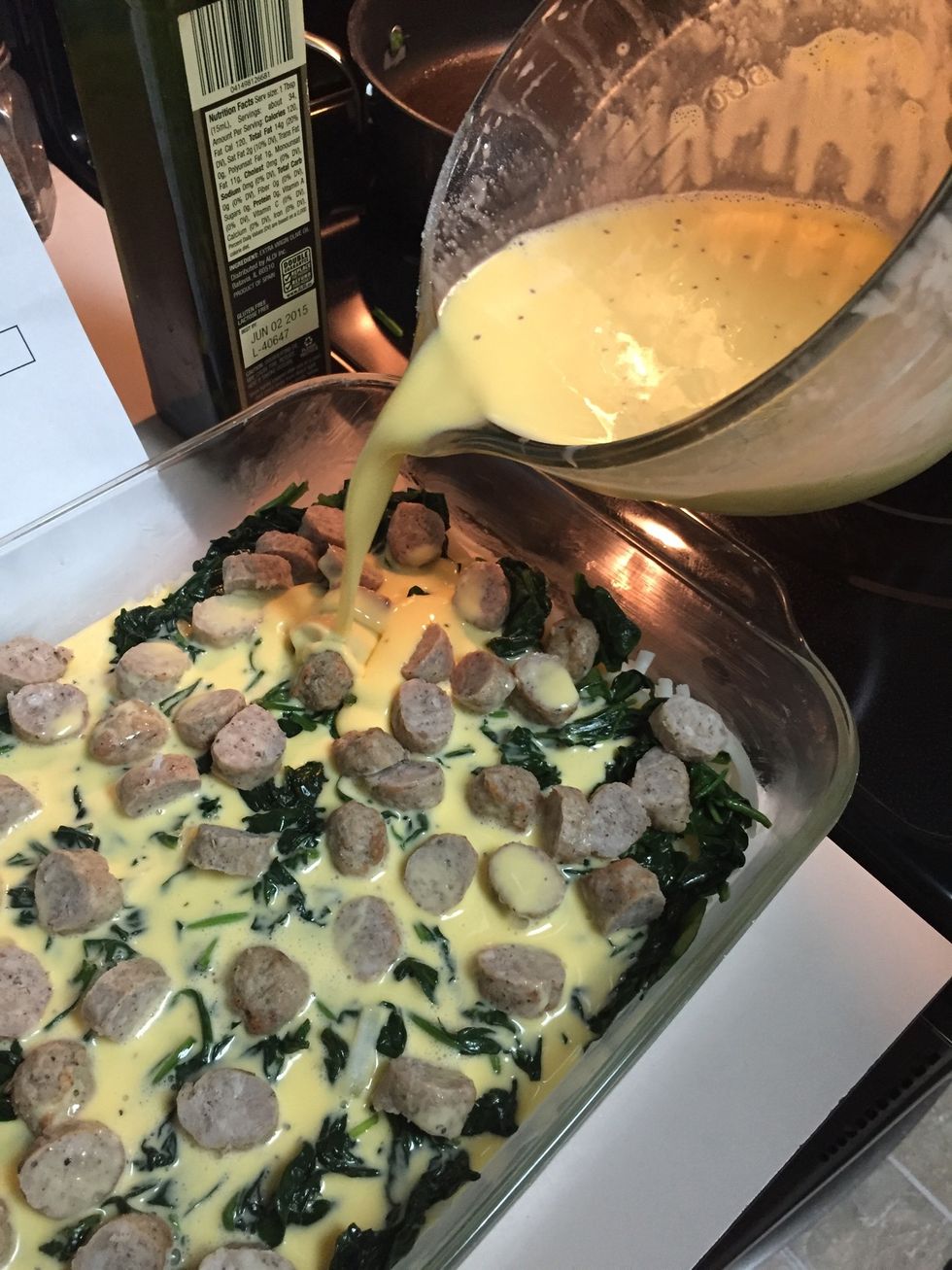 Cut defrosted sausage links and arrange on top of spinach layer. Pour egg mixture slowly into pan...
Bake in 350° oven 45-55 minutes.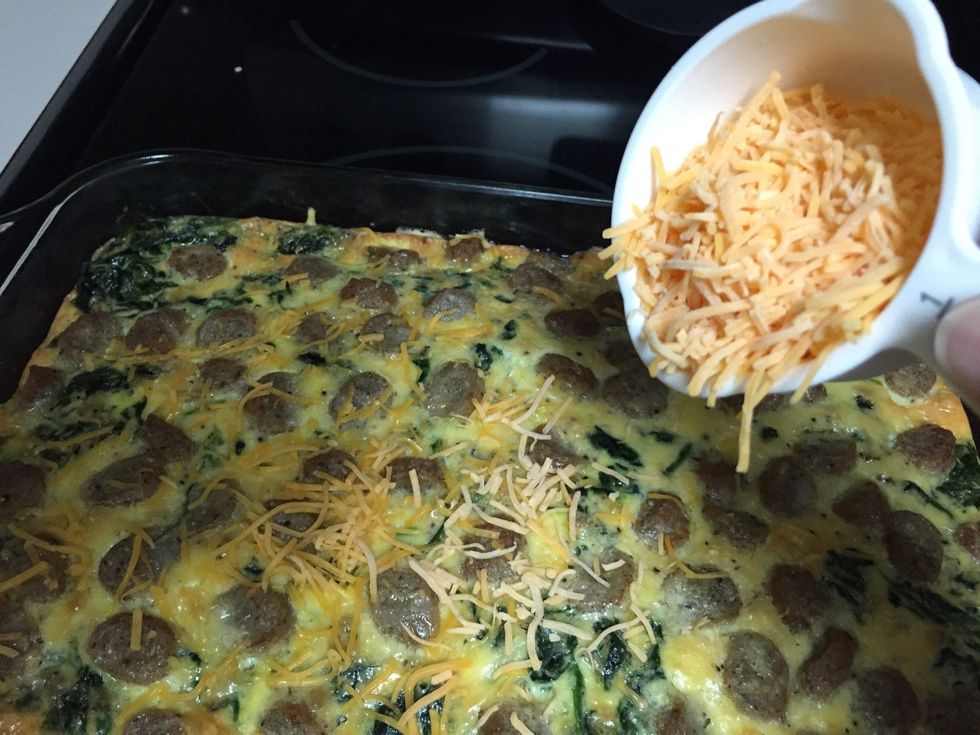 Sprinkle Cheese on top and bake 5 minutes longer.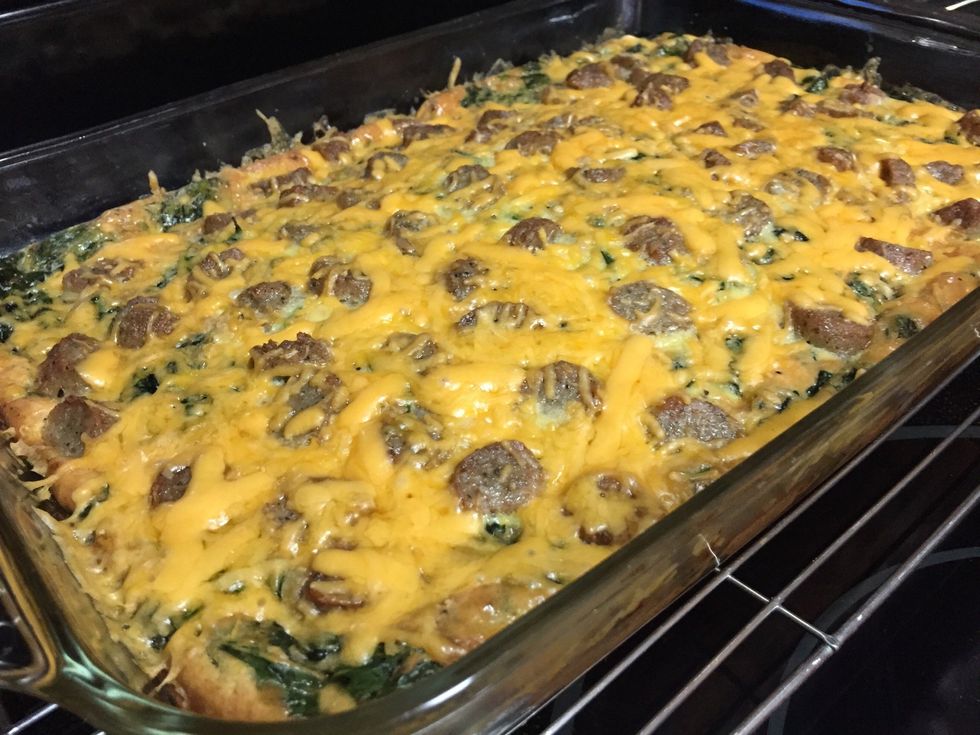 Cool slightly, cut and serve. Serves 6-8.
Tasty, filling and well balanced!
12.0 Eggs
3/4c Heavy Cream
1.0tsp Salt
1/2tsp Pepper
12.0oz Thawed Hash Brown Potatoes
2.0Tbsp Butter or Olive Oil
10.0oz Spinach (fresh or frozen)
6.0oz Sausage Links (nitrate free opt)
1/2c Shredded Cheddar Cheese
Rollie Brandt
I've been an artist all my life and raised my children as a stay at home mom. Happily married 40 years. I love to share what I do...