Make perfectly cooked eggs in the shell without boiling a pot of water.
307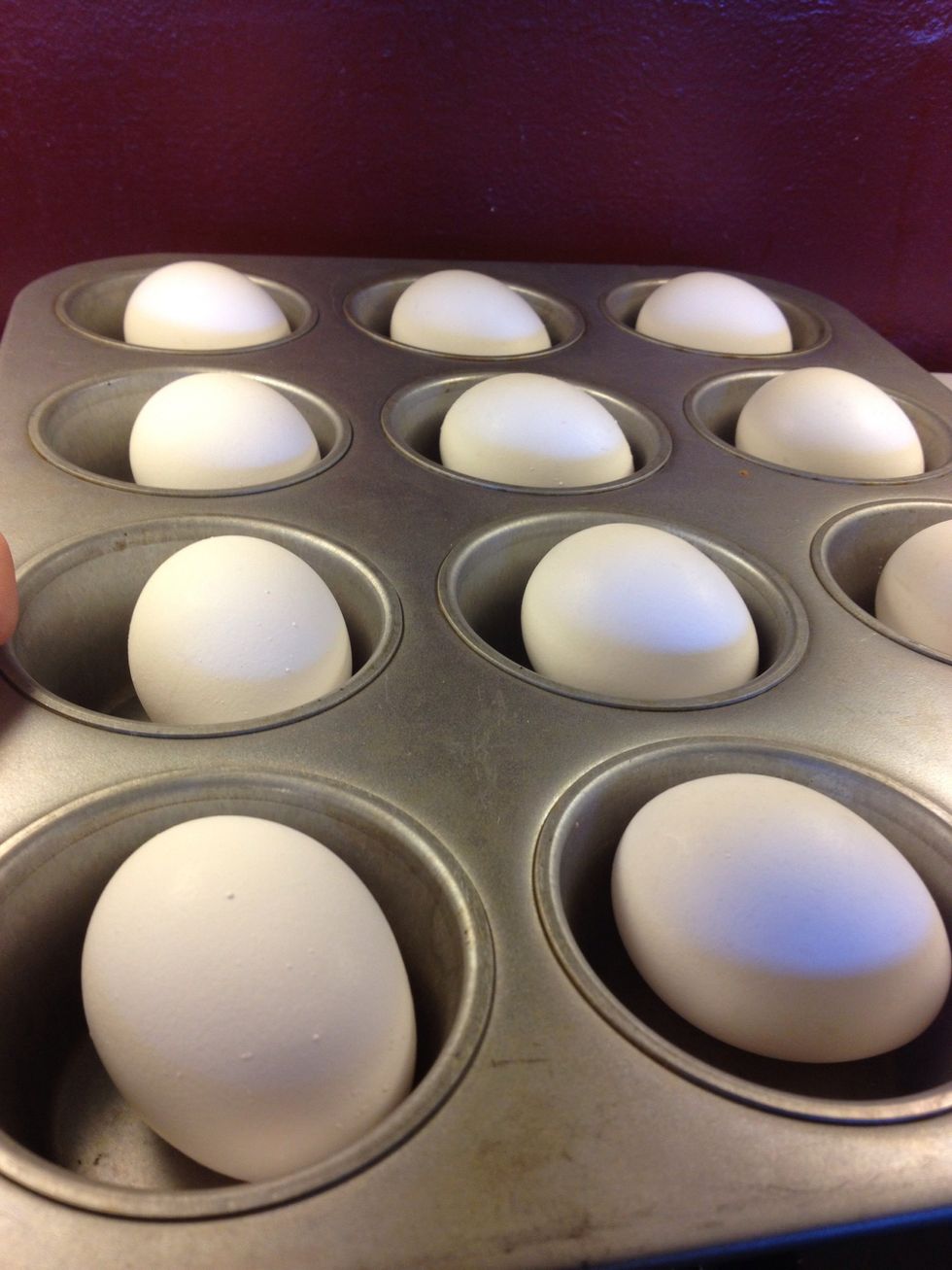 Preheat oven to 325 degrees Fahrenheit. Place eggs in pan. If you have a silicone pan, I think that'd be ideal. There is a hot spot where the egg rests on the bottom, so it does get a bit scorched.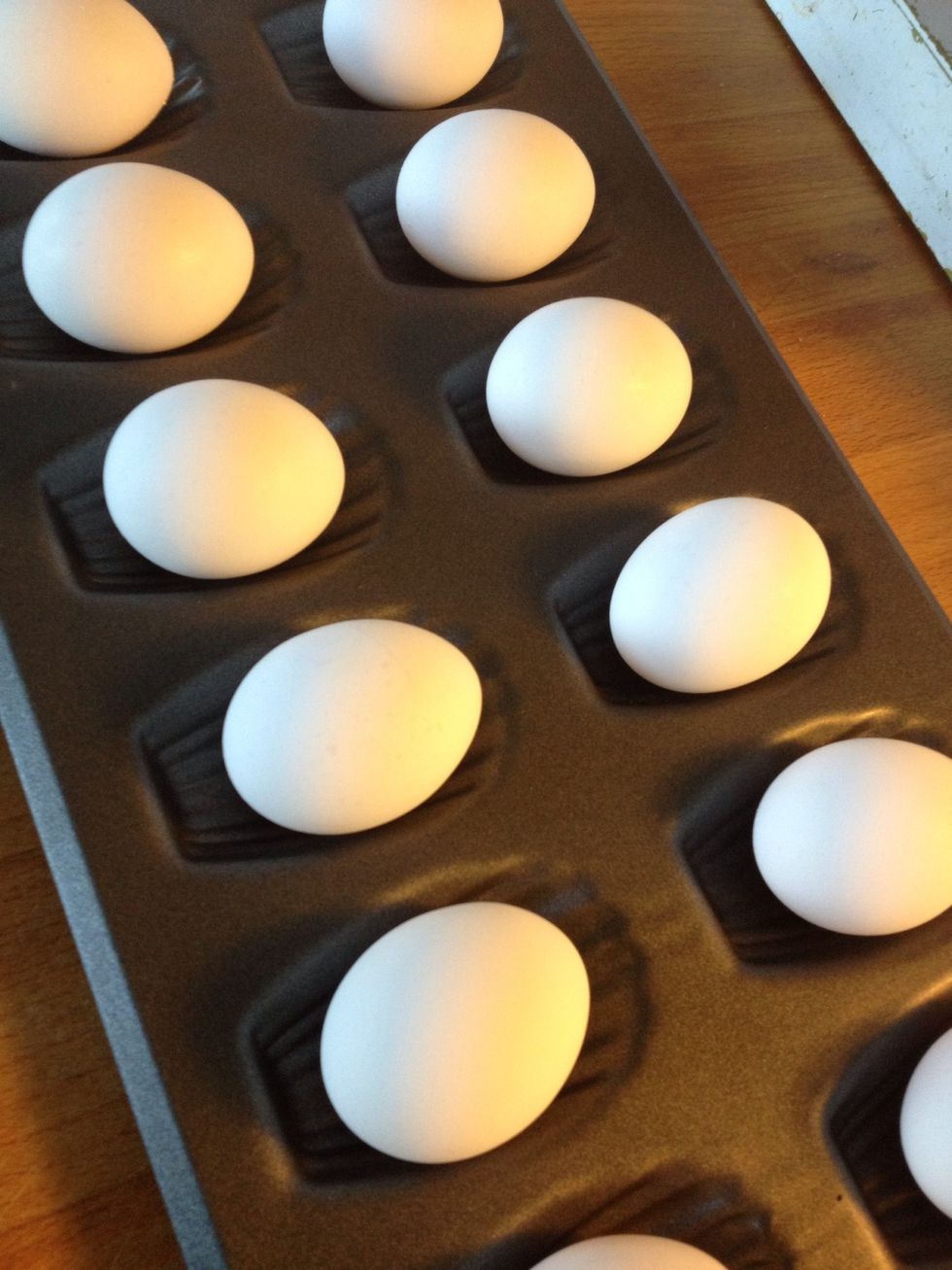 I used my Madeleine pan... Well, because I can. And it's shaped perfectly for eggs!! 🐔
Place the pan of eggs in the oven on center rack. Bake for 25 minutes.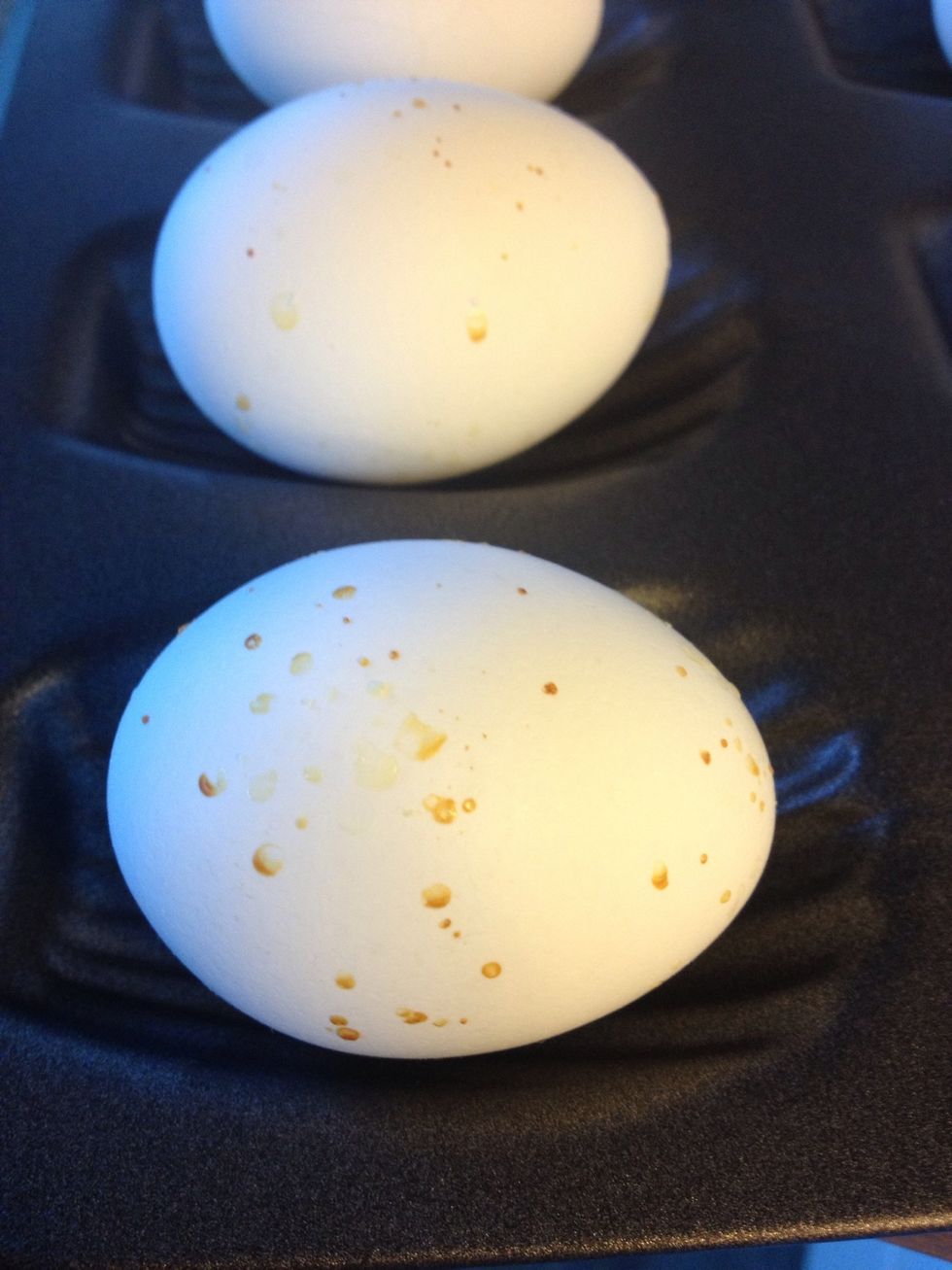 Upon removal, the eggs will have some brown spots on the surface. These will wash off in the water bath. So they will still be fine for dyeing for Easter.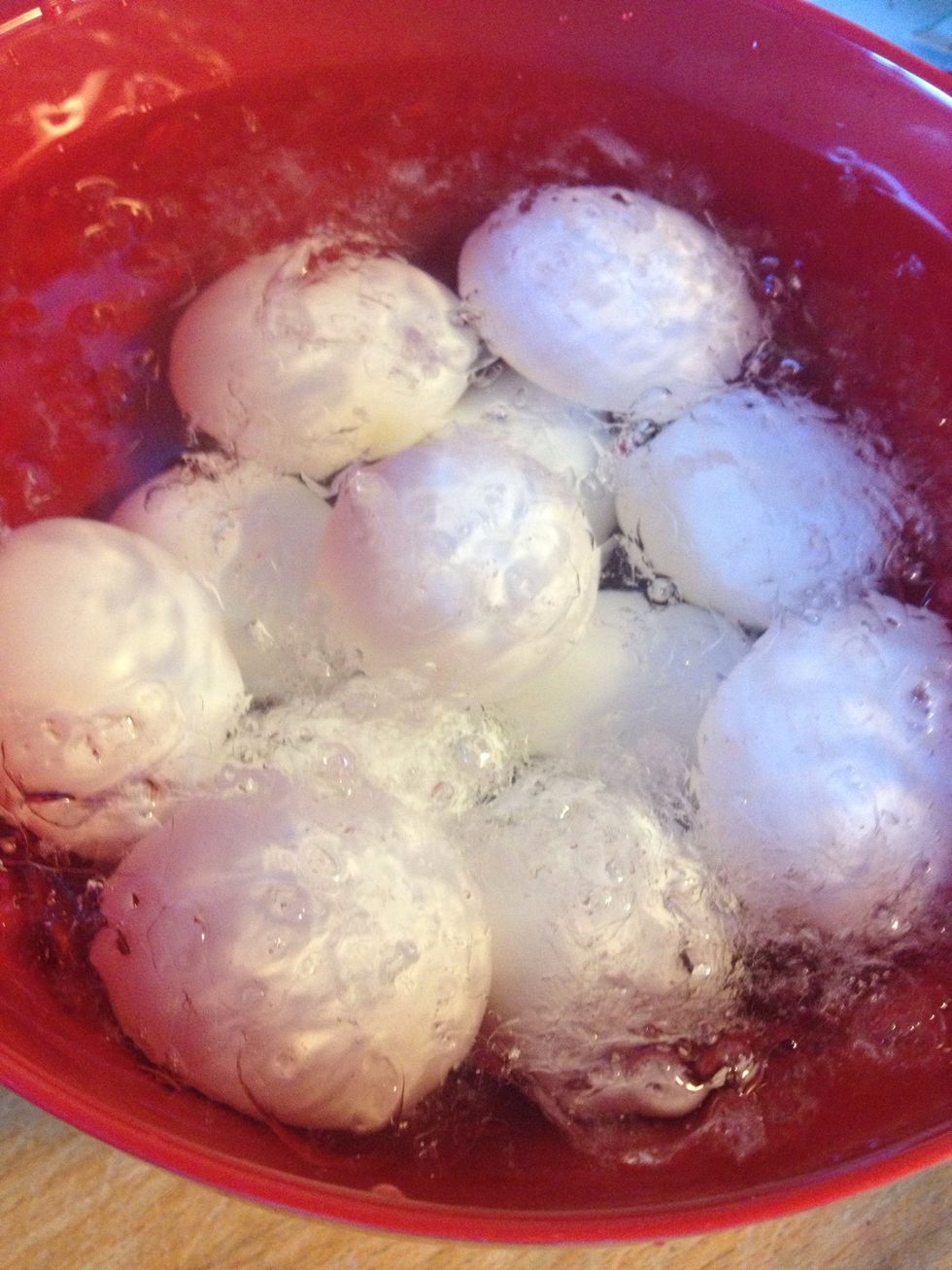 Place in an ice bath to cool off and cease the cooking. After 10 minutes, they will be easier to handle and peel. All ready for your favorite egg salad or deviled eggs recipe!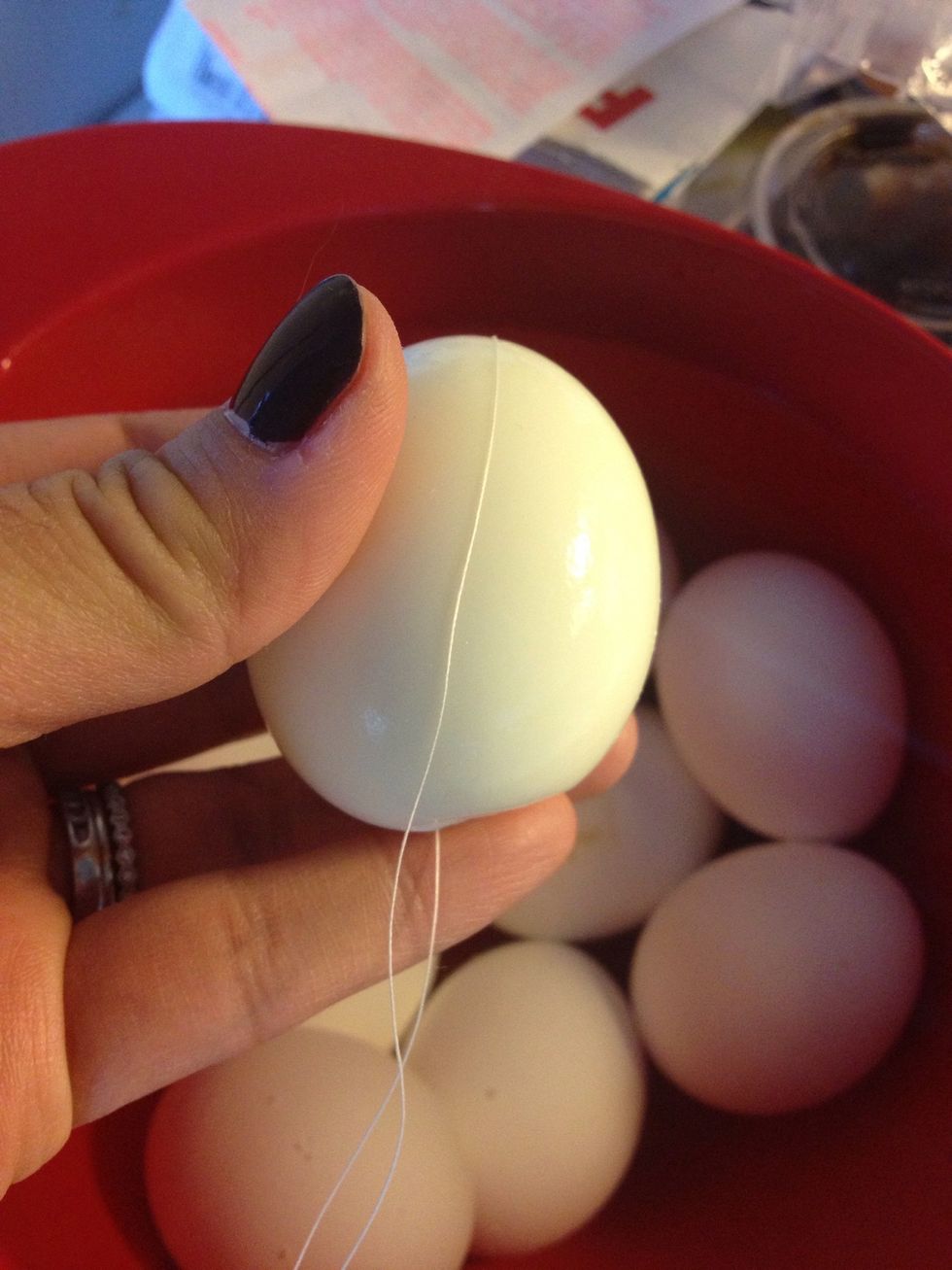 Quick tip: How to split the eggs down the middle efficiently and beautifully? Use a piece of sewing thread! I used linen but cotton or poly are also fine. Even flavorless dental floss would work.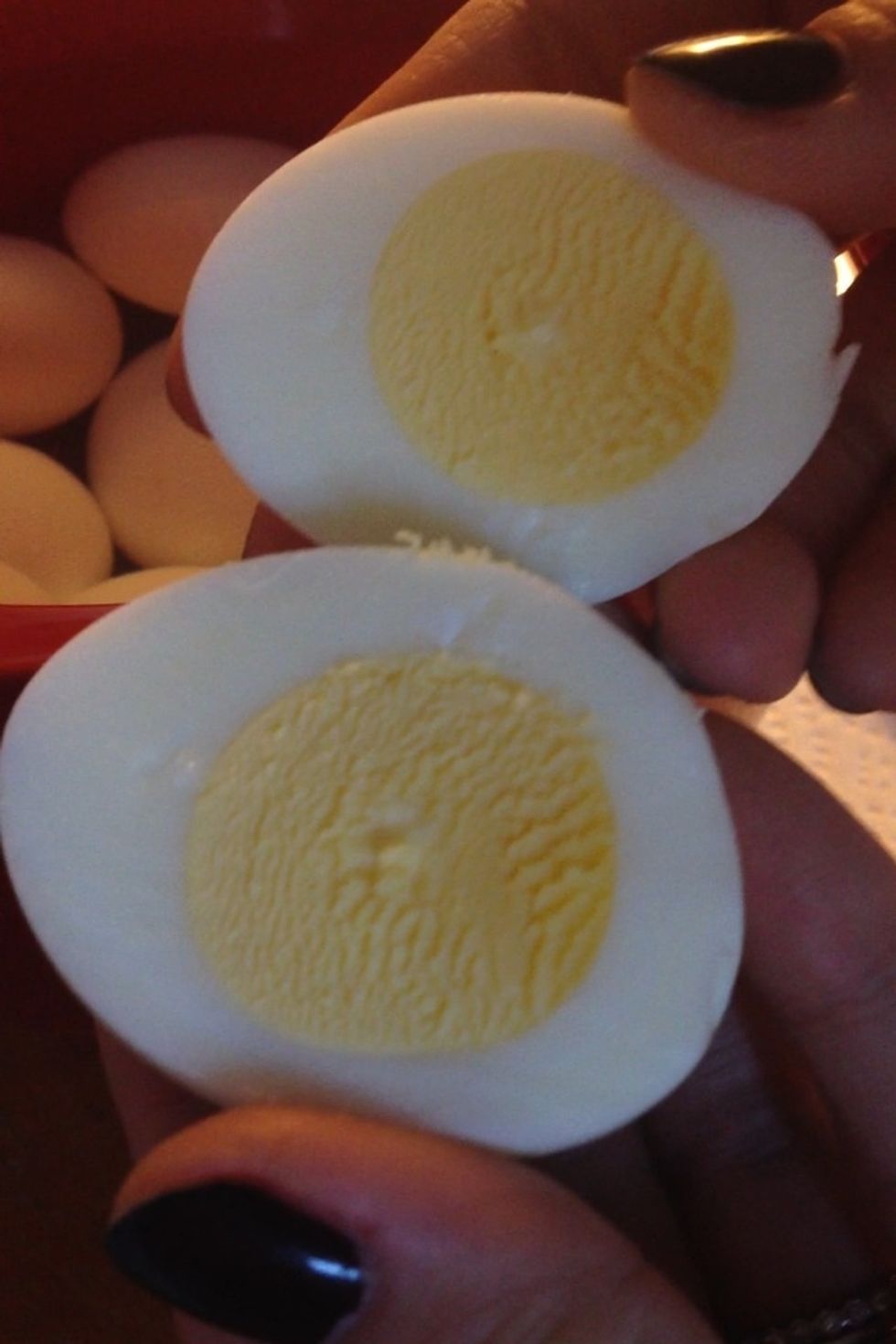 Beautifully cooked all the way through with a nice golden yellow color. And no gray edges! Enjoy!
Eggs
Muffin Pan
Large Bowl
Ice Water
Thread
Debby Plenert
Just a simple gal. SoMe fanatic. Aspirational/experimental chef. Always seeking crafty activities to do with my kids.