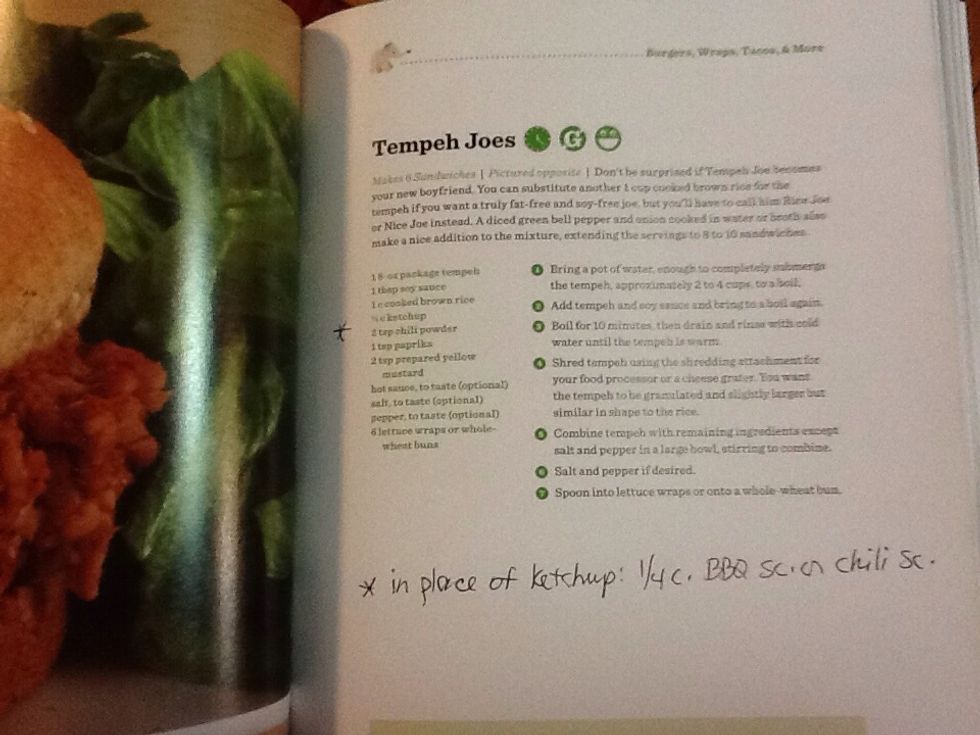 Tempeh Joes from The Happy Herbivore cookbook, by Lindsey Nixon... with preparation steps modified to include wonderful Pampered Chef kitchen tools & cookware.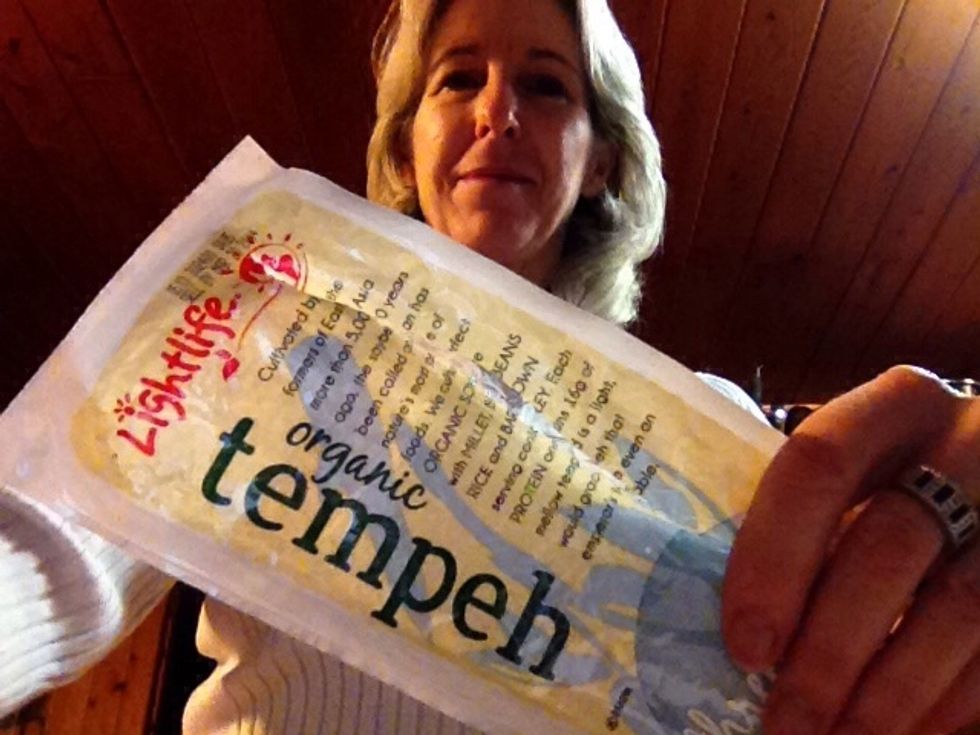 Bring 2-4 cups of water to a boil in the 2.75 Qt. Ceramic Saucepan (enough water to cover the tempeh). Add the soy sauce or Bragg's. You may need to break the tempeh in half. Boil for 10 minutes.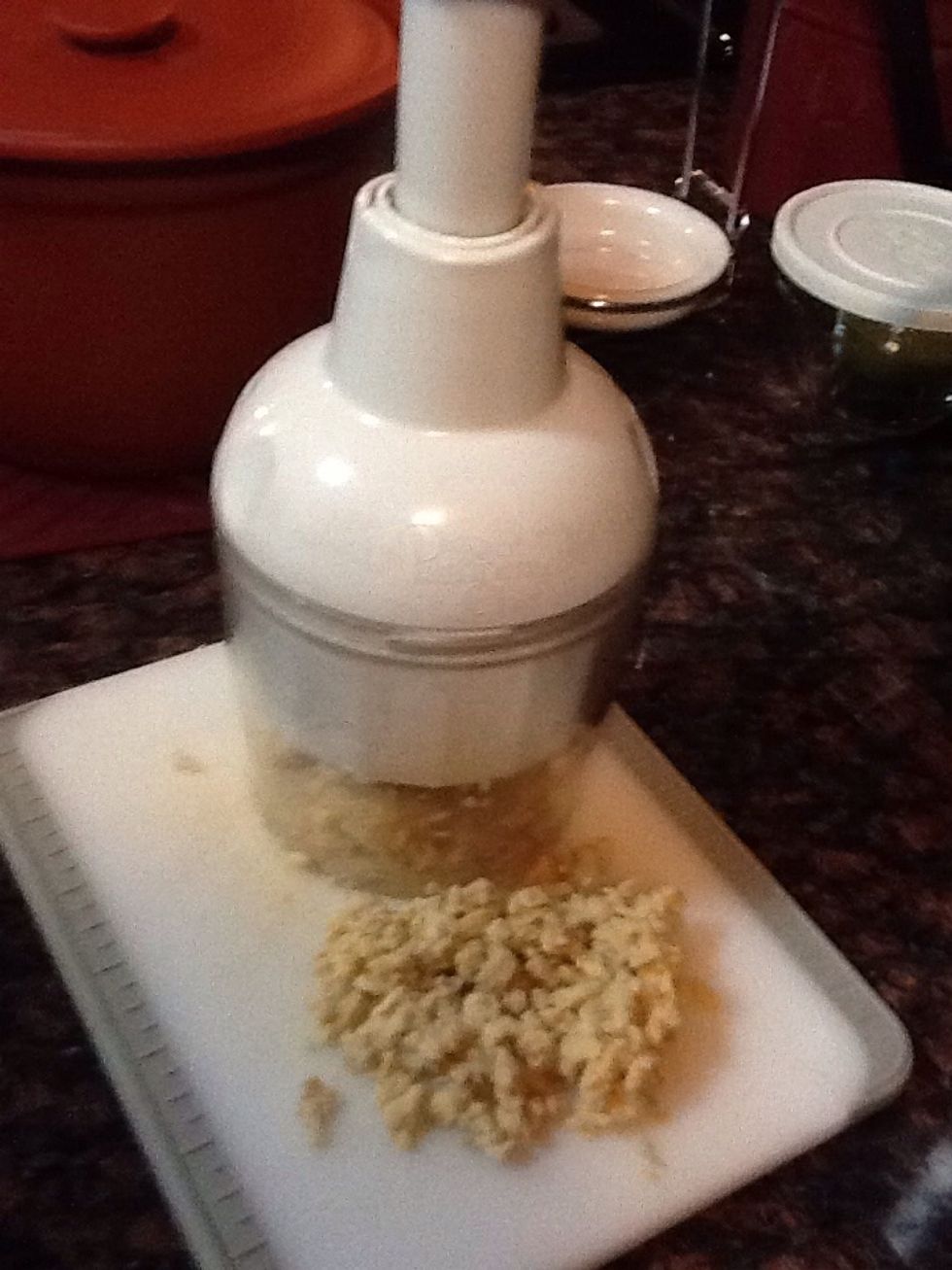 Rinse tempeh with cold water, then "shred" in food processor or grater, OR cut into cubes then chop with Food Chopper. It will resemble rice when diced to the proper consistency.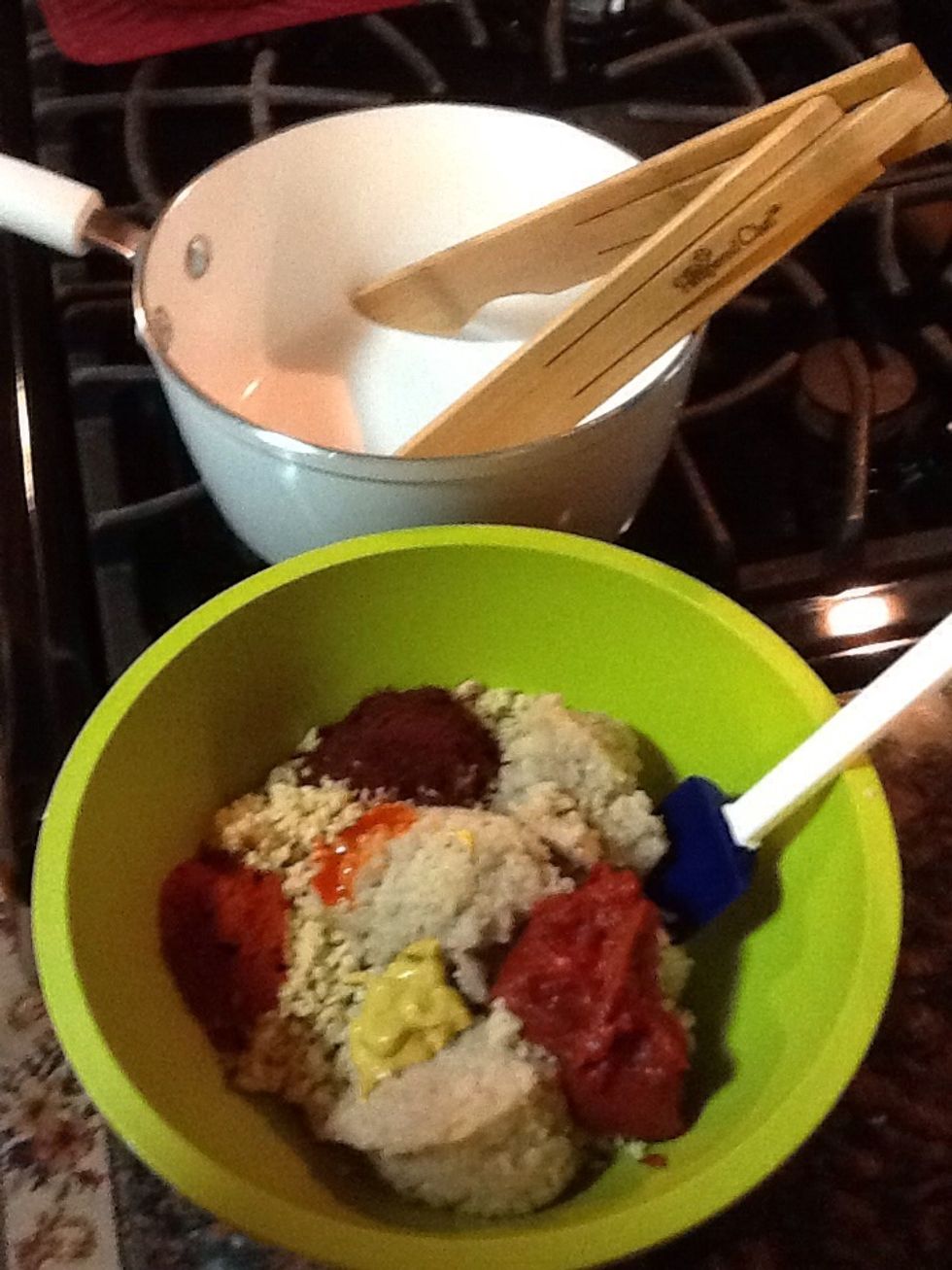 Combine tempeh with brown rice & remaining ingredients (except the salt & pepper) in medium Bamboo Fiber Mixing Bowl (or 4 Qt Stainless mixing bowl) using Mix'N Scraper. Add salt & pepper if desired.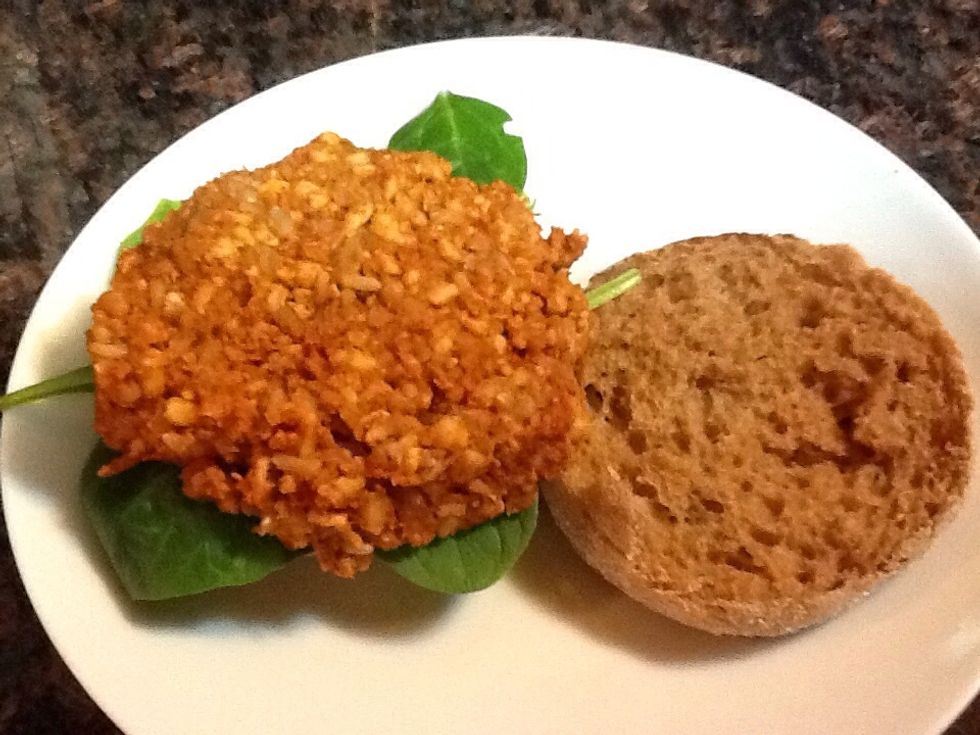 Spoon into lettuce wrap or onto whole wheat bun (or english muffin, as shown here; be sure to check that no egg is in the eng. muffin). Top with baby spinach or kale, sliced onion, or more sauce.
For a fat-free version, replace the tempeh with another 1 cup of brown rice. A diced green bell pepper and sautéed onion are also nice additions. Enjoy! ~ compiled by Beth Perera
8.0oz organic tempeh
1.0Tbsp Soy sauce (or Bragg's Ligquid Aminos)
1.0c cooked brown rice
4.0oz ketchup (or BBQ sauce or chili sauce)
2.0tsp chili powder
1.0tsp paprika (or smoked paprika)
2.0tsp prepared yellow mustard
optional: hot sauce to taste
salt & pepper to taste
1.0bnch greens: baby spinach or kale as topper
lettuce wraps or whole wheat buns
1.0 medium mixing bowl & silicone spatula
1.0 sauce pan that can hold 3-4 cups liquid
1.0 tongs to remove tempeh from hot liquid, or colande
measuring spoons & cups
1.0 Food Chopper (to dice cooked tempeh)
Beth Perera
Certified Food For Life plant-based nutrition & cooking instructor; Tools are mostly from The Pampered Chef.