How to make happy herbivore pad thai
This is a quadruple batch of the original recipe.
21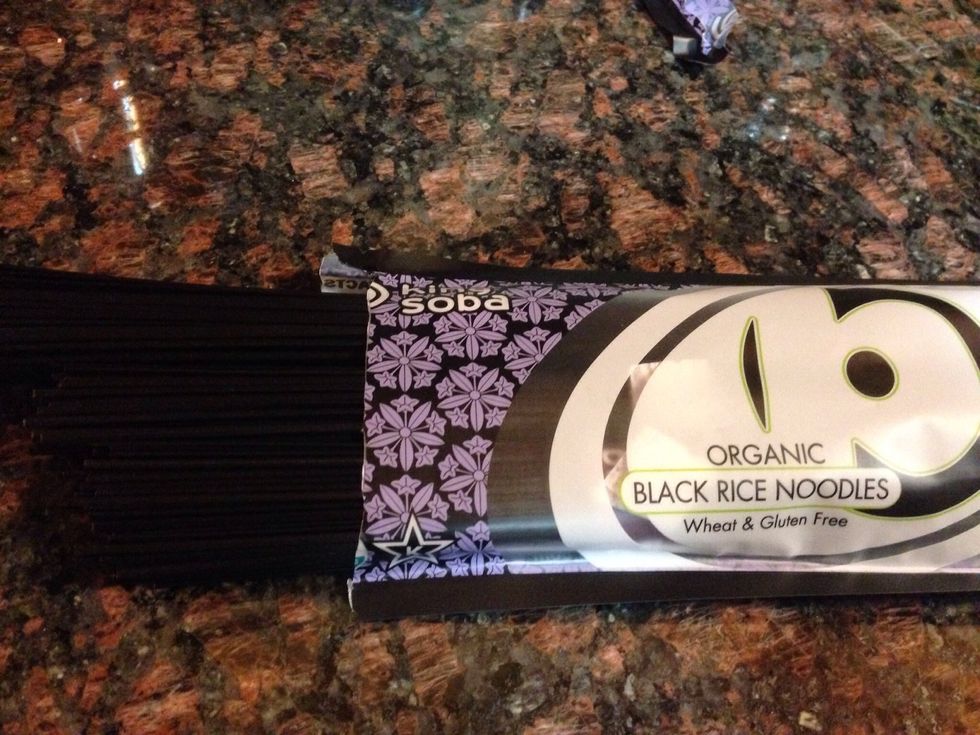 HH original recipe calls for rice noodles. I chose black rice noodles this time, because they are so pretty! Experiment with various noodles. I've used spaghetti, brown rice pasta, and soba.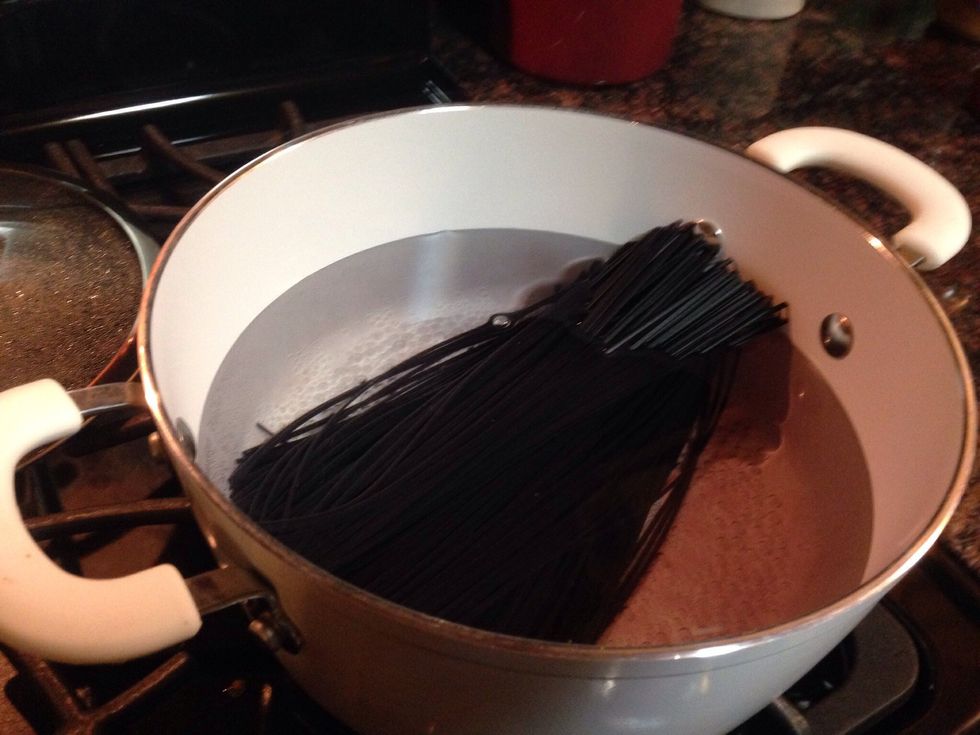 Bring a pot of water to a boil and drop in your noodles. (4 Qt or larger when doing a full pound of noodles + veggies)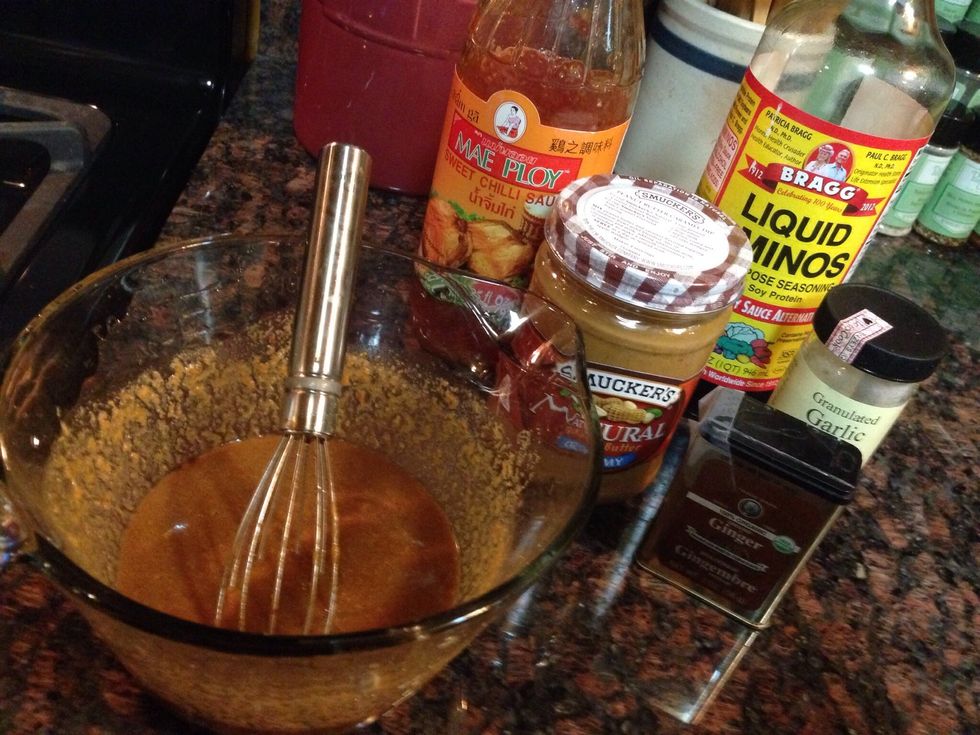 While noodles cook, whisk sauce: peanut butter, Asian sweet chili sauce, Bragg's Liquid Aminos, garlic powder & ginger. Add a couple TB hot water from pot if needed to combine smoothly.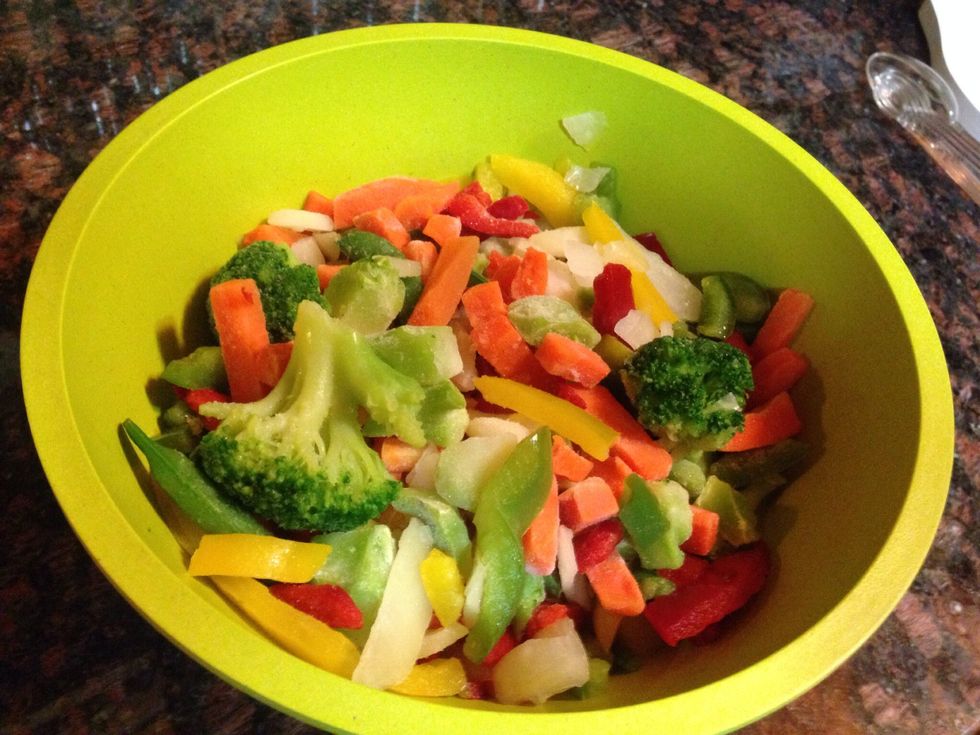 During spring & summer, use fresh veggies. In the winter, frozen stir-fry varieties work well. If you have non veggie lovers to feed, you can chop the veggies into tiny pieces.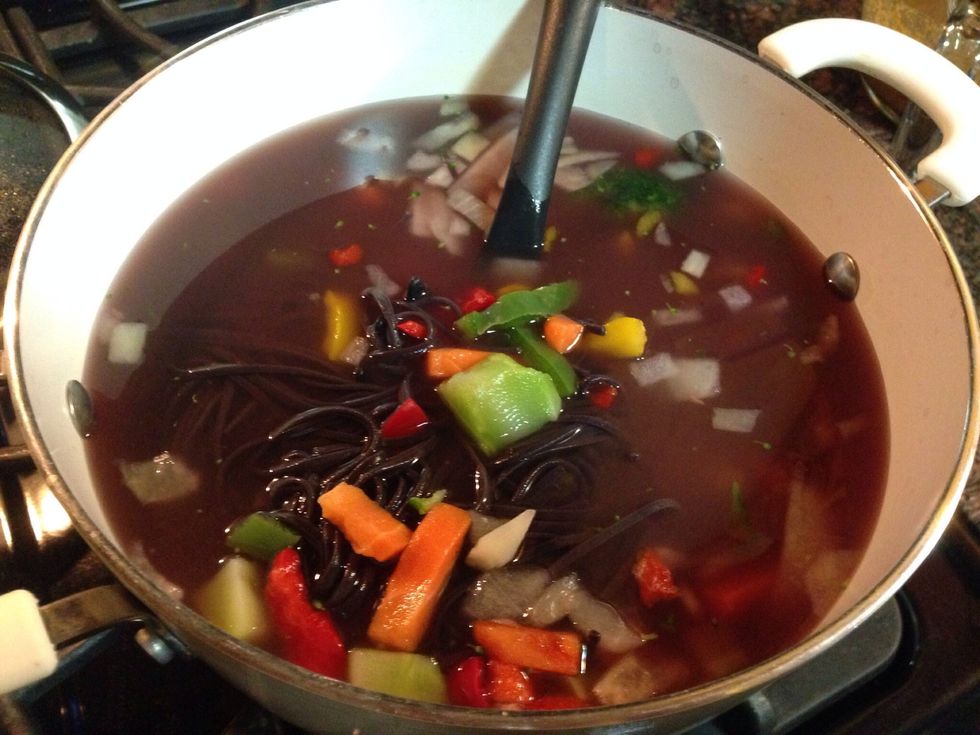 Add veggies during last few minutes of noodles' cook time.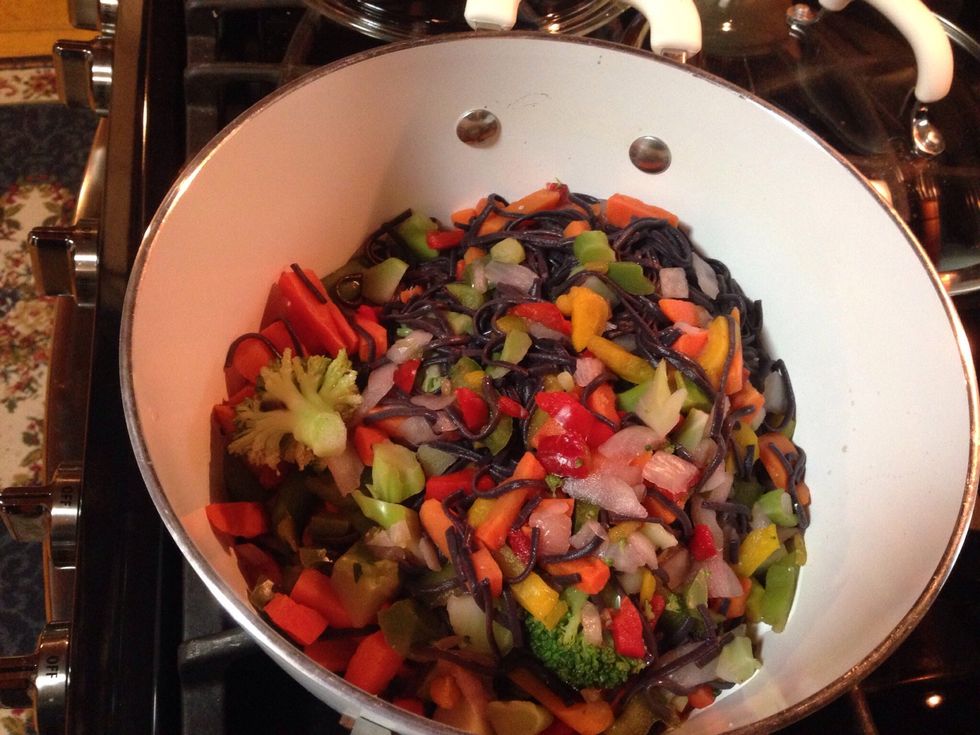 Drain your noodle/veggie mixture and return to the pot.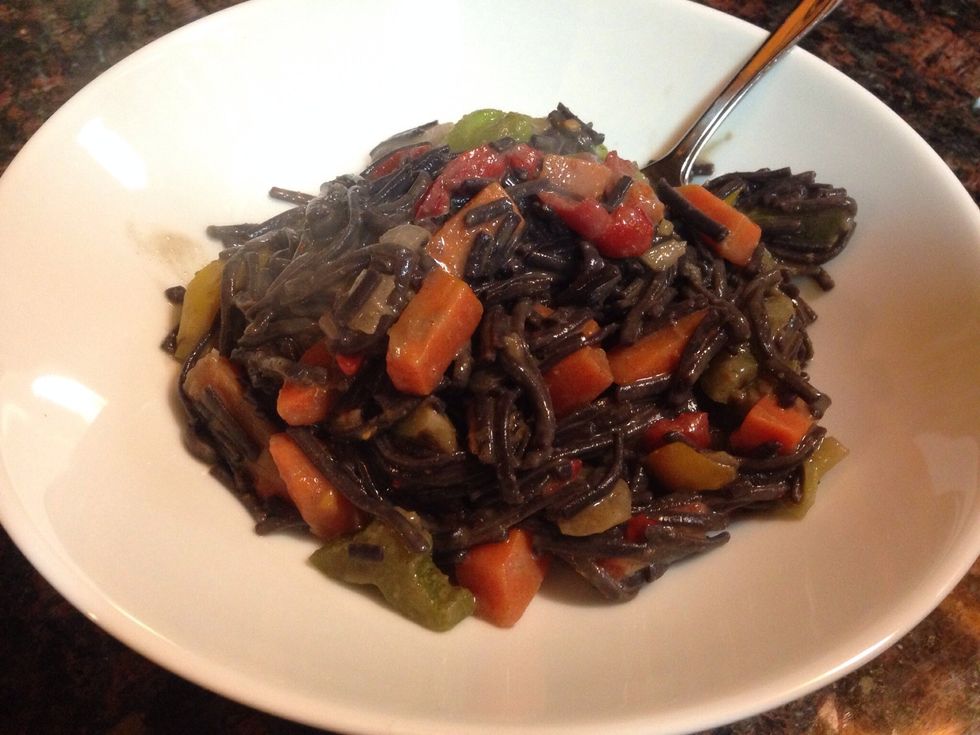 Stir in the peanut sauce and serve. Optionally, you could grate some fresh, unsalted peanuts over top. This will no doubt become a family favorite. Start to finish in 10-15 minutes, done!
1 lb. whole-grain pasta, rice or soba noodles
2 pkgs. frozen stir-fry vegetables (each 16 oz.)
1/4 cup creamy peanut butter
1/2 cup Bragg's Liquid Aminos
1/4 cup Asian Sweet Chili Sauce
1 tsp. garlic powder
1 tsp. ginger
optional: hot sauce to taste
Beth Perera
Certified Food For Life plant-based nutrition & cooking instructor; Tools are mostly from The Pampered Chef.