A few weeks ago I got a request from a Snapguide reader asking me if I'd show him how to make Gujarati Handvo. Considering I've been making Dhokla, and Khandvi, why not Handvo?
425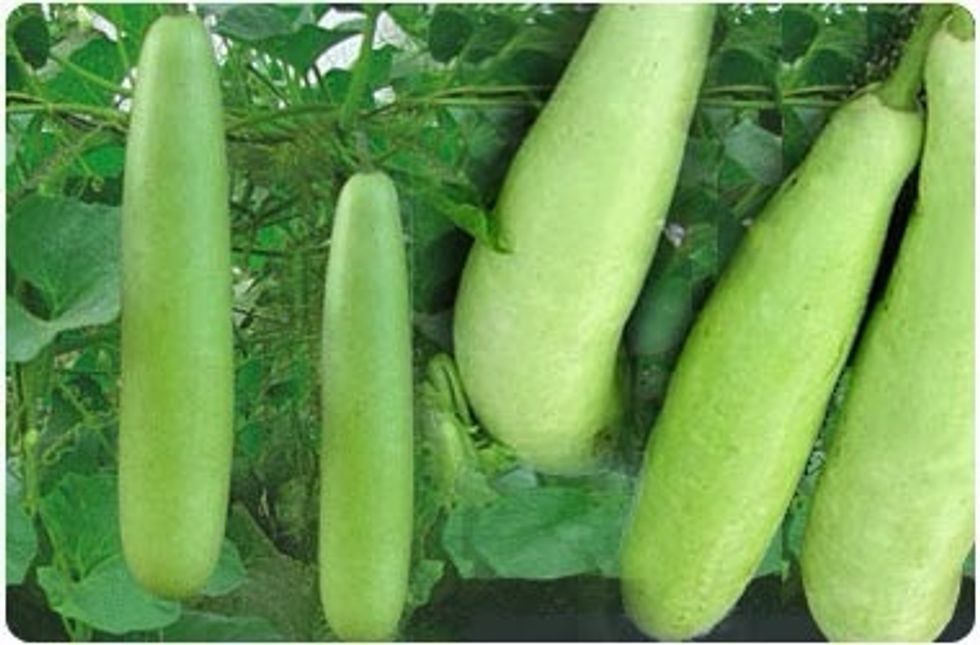 Handvo is traditionally made with Bottle Gourd, which is a large pale green squash, like so. It can however also be made with zucchini.
One final word about Handvo, it has a prep time of soaking,grinding, and setting, but once you've set things up you really don't have to worry about much until its time to cook.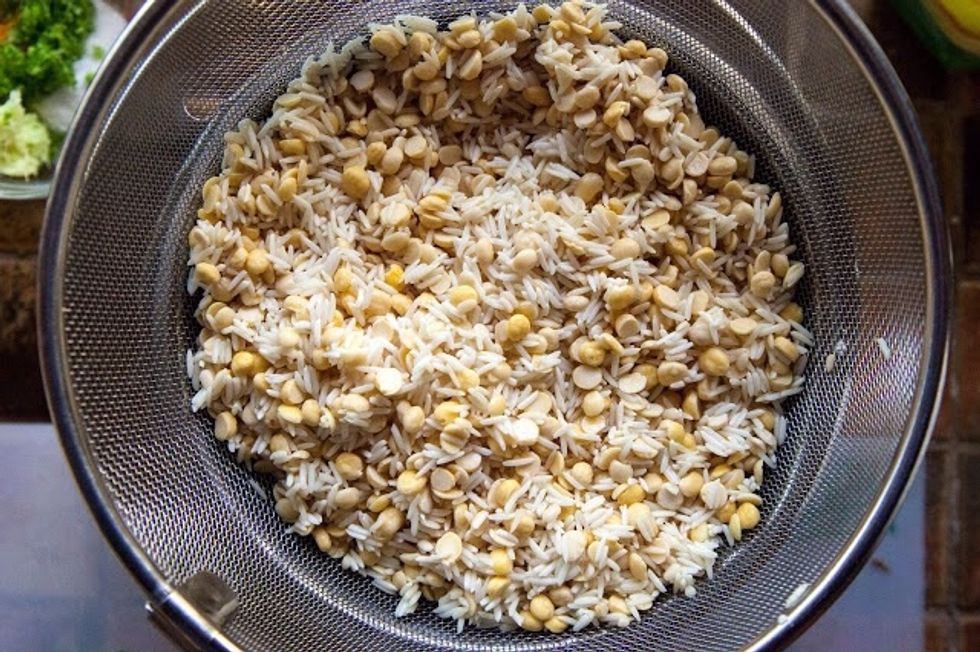 Rinse the rice and the dals and soak them in a bowl of water for about 6 hours. Drain the water from the rice and dal.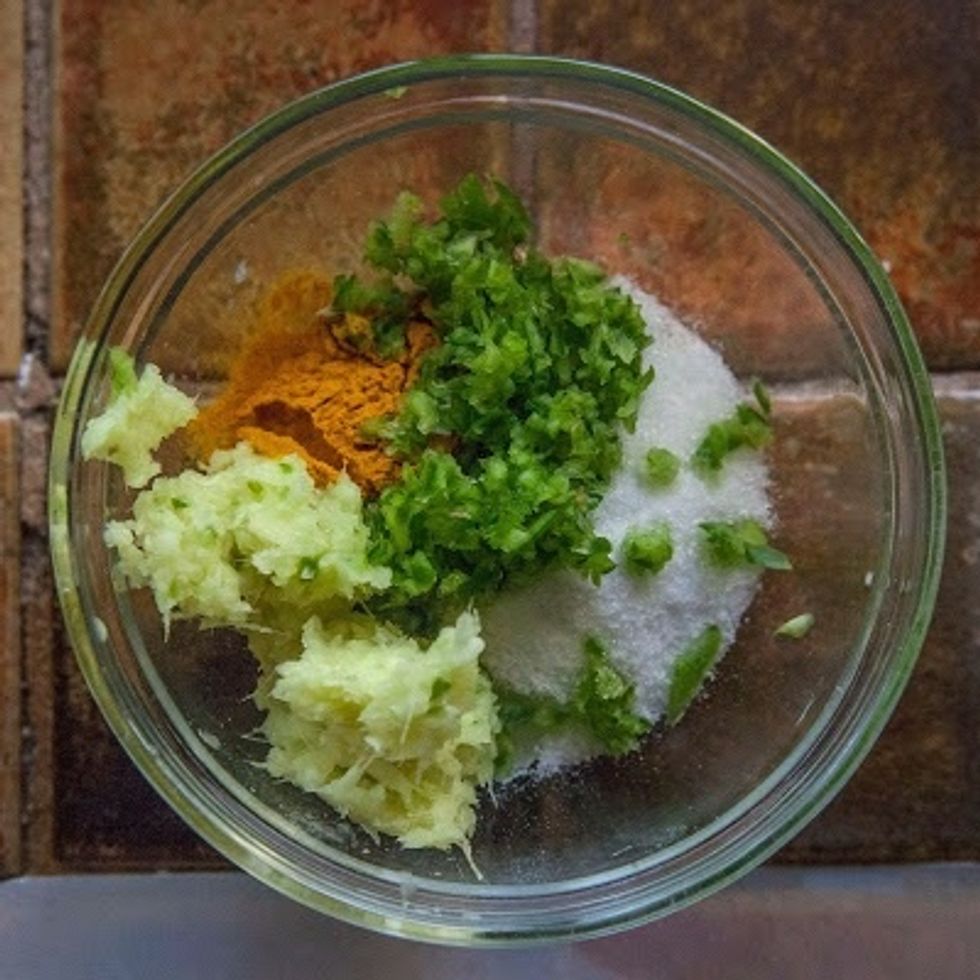 In a bowl mix together the turmeric, ginger paste, shallot or garlic paste, serrano chilies, salt, sugar andajwain seed. Set it aside.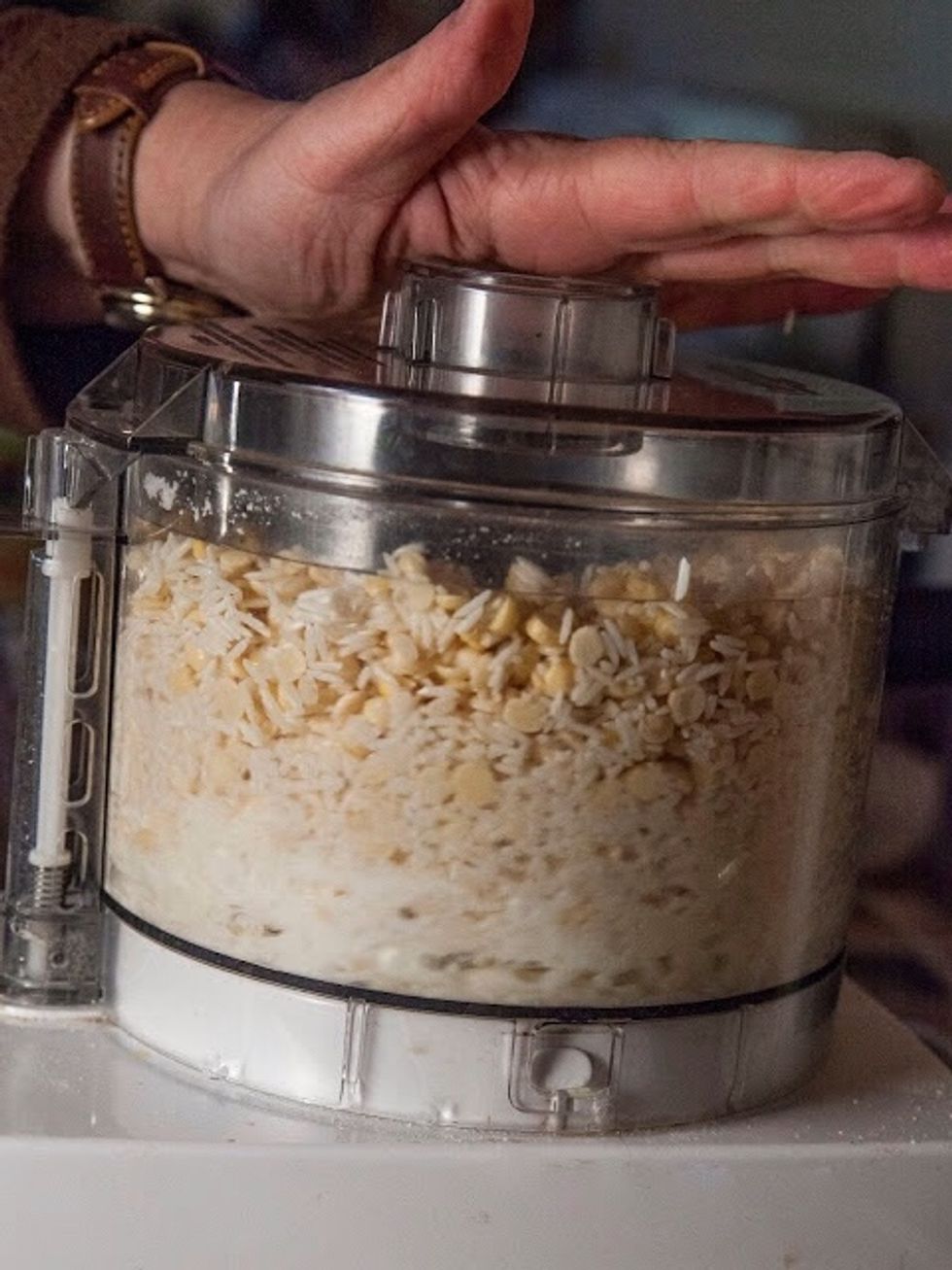 Grind together the rice and dals.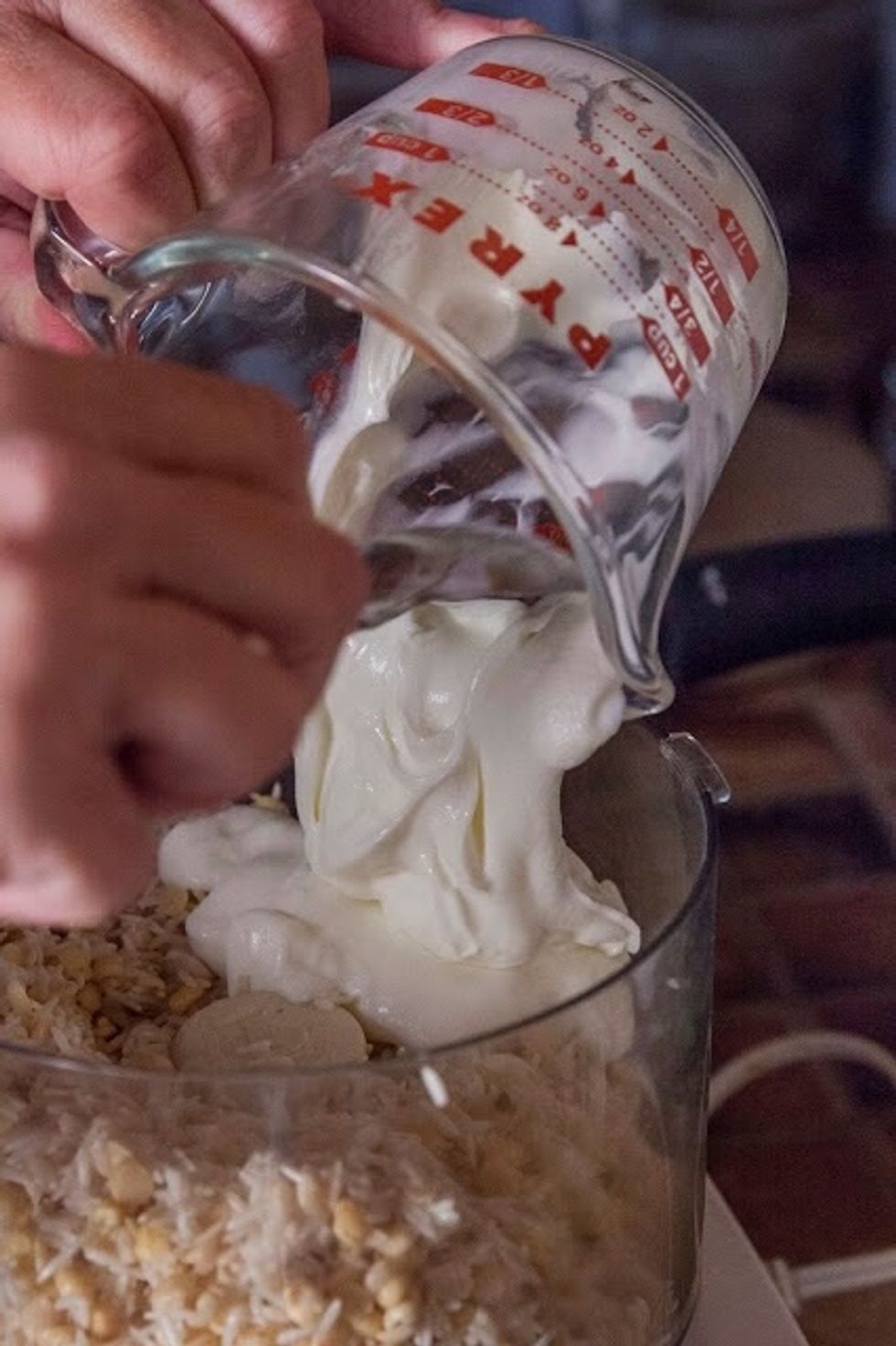 Mix in with 1/2 cup of yogurt...and then mix in the spices from the bowl.
Blend everything together well. Set it aside.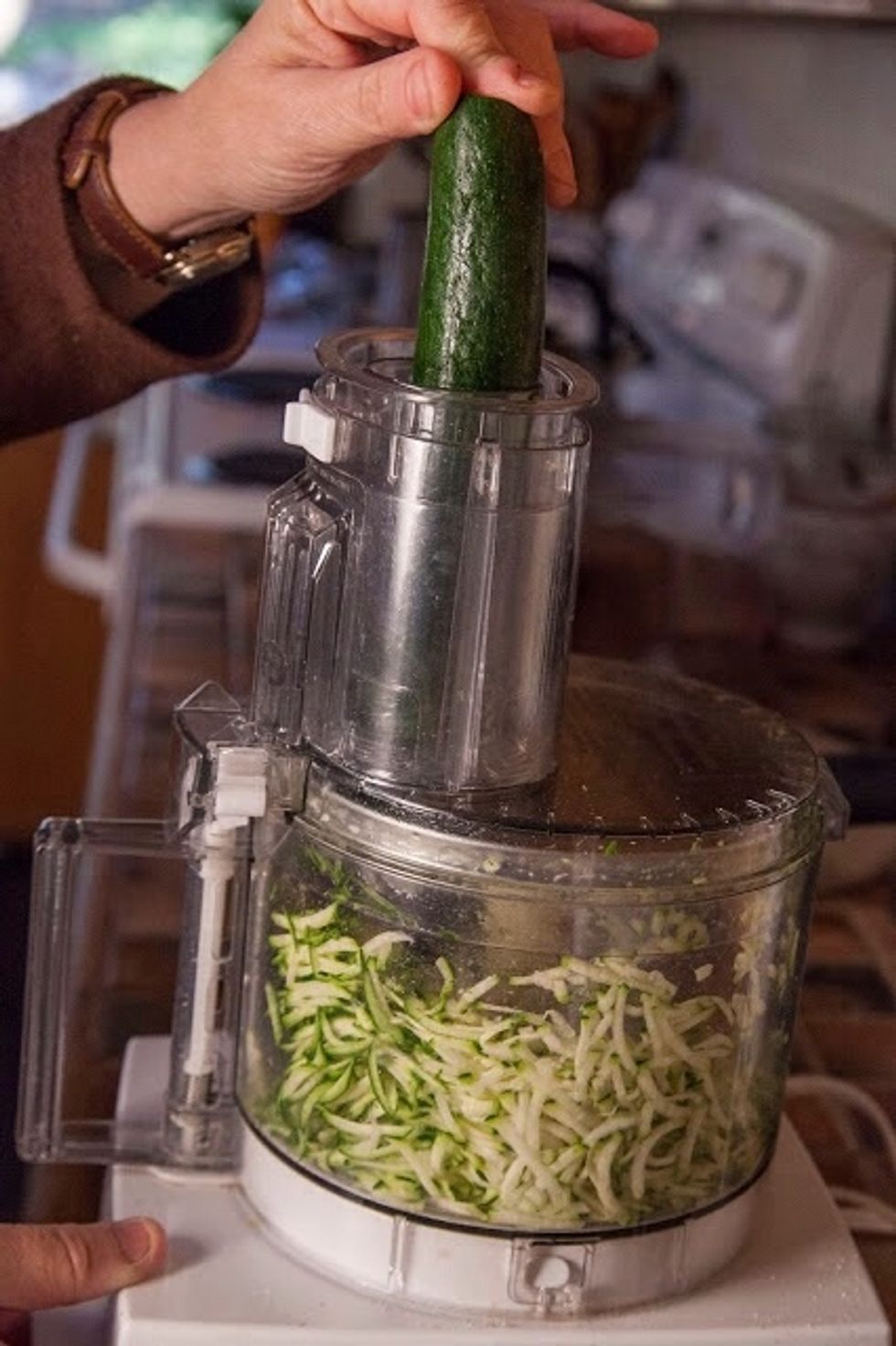 Shred the zucchini.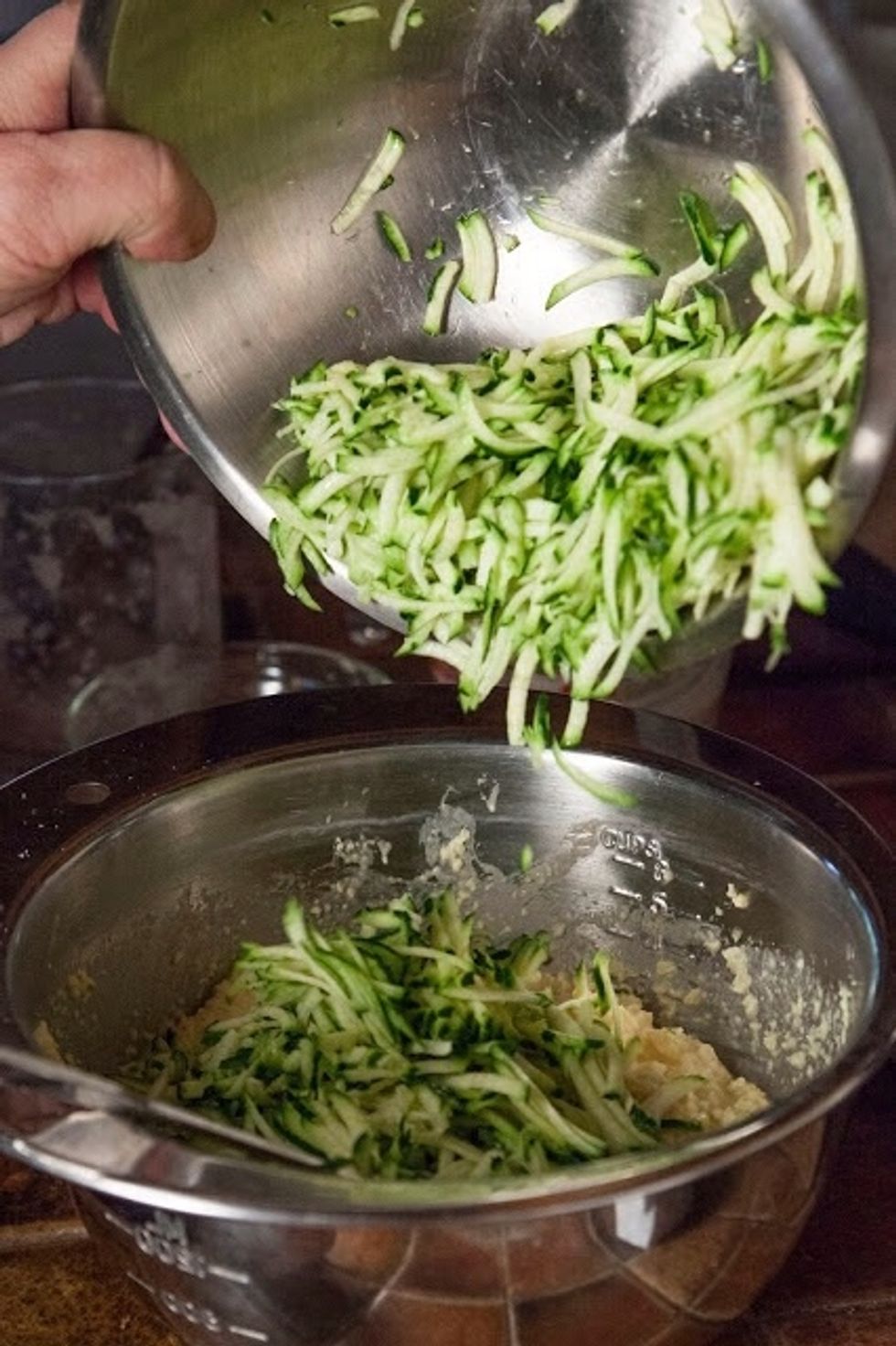 MIx 1 and 1/2 cup of shredded zucchini into the batter. Stir it all together.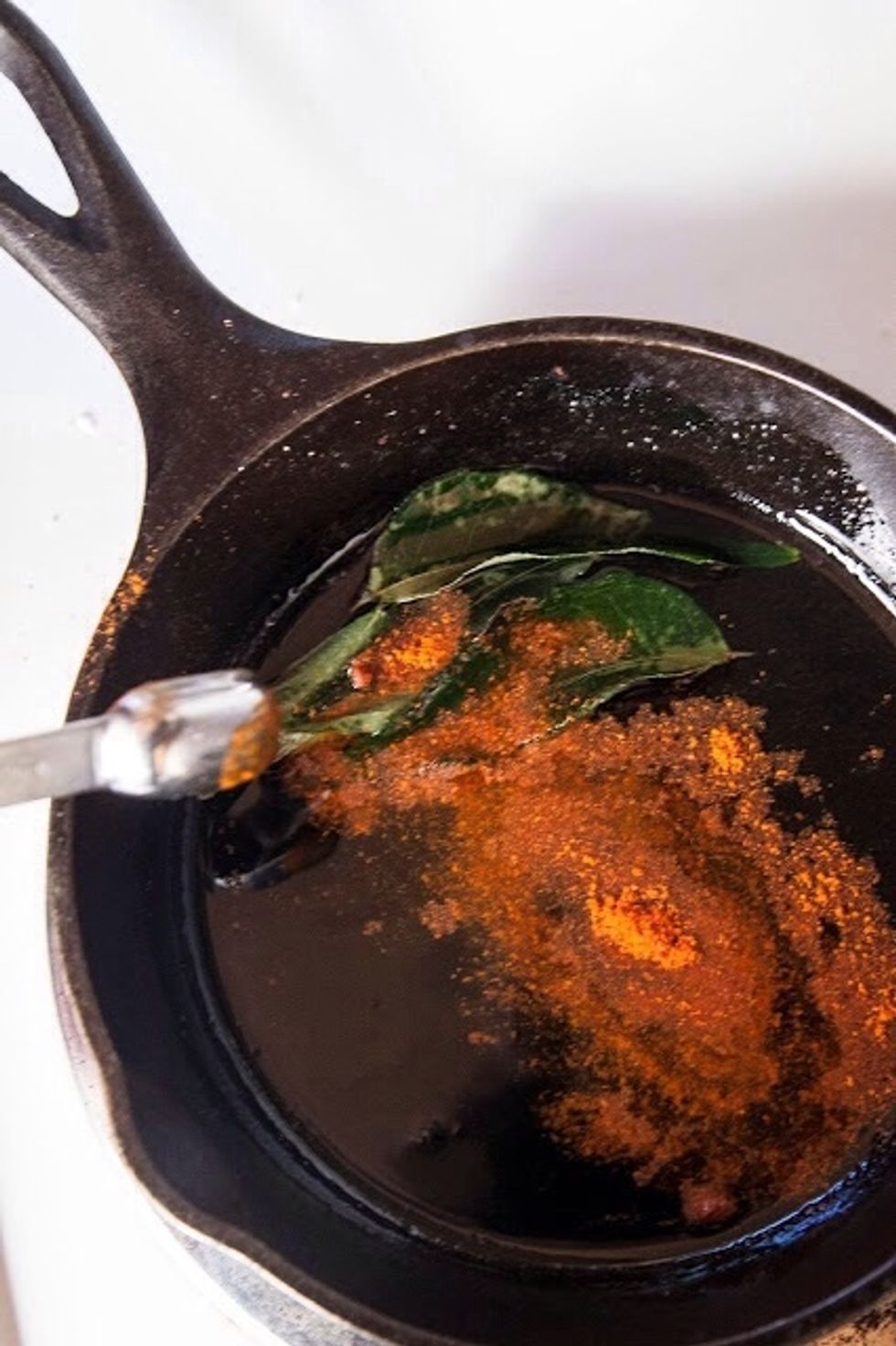 In a small skillet heat 1 Tbs of vegetable oil. When the oil has heated slightly, add in the curry leaves (if you have them) and the Kashmiri chili.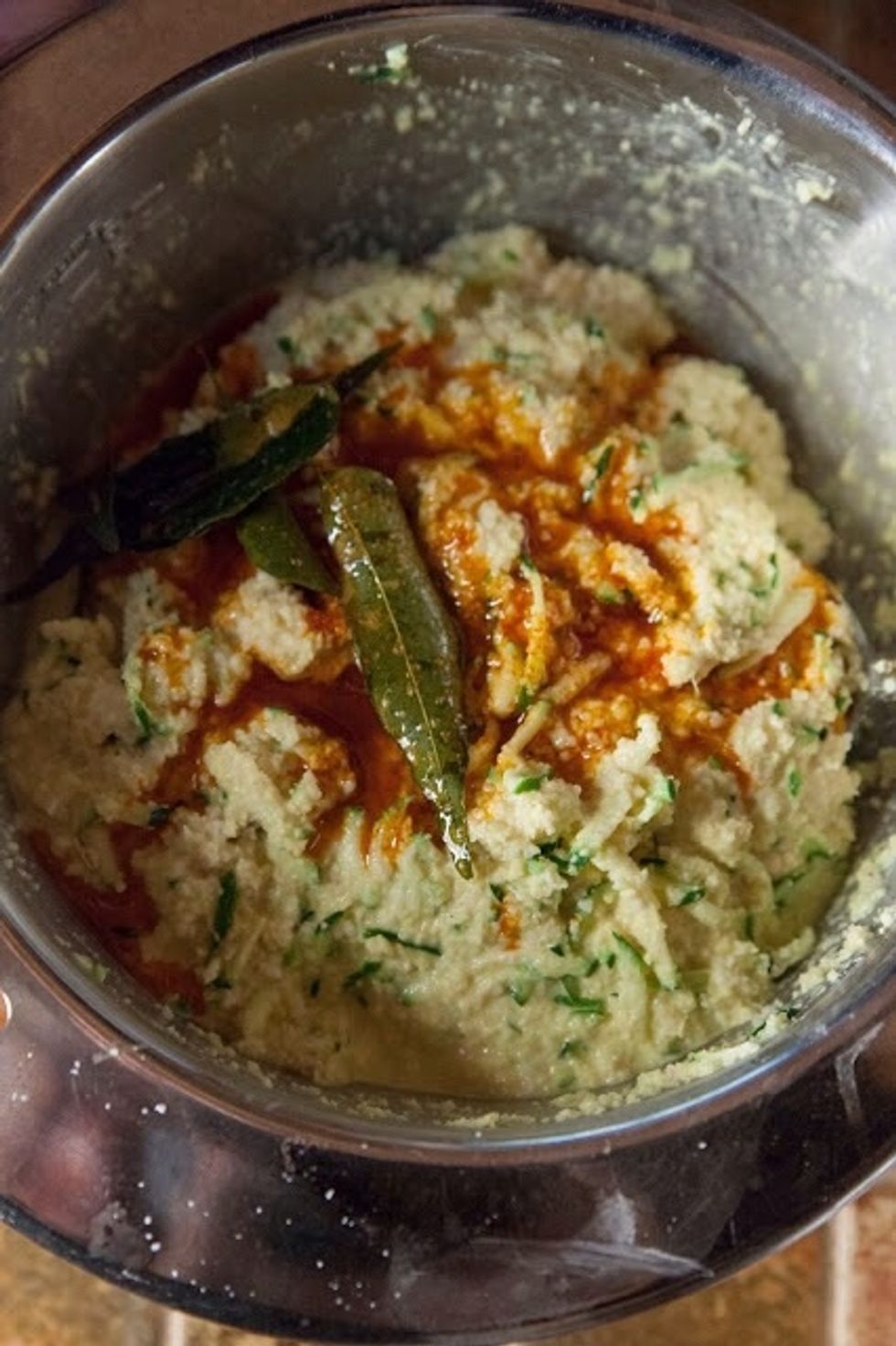 Mix this chili oil into the batter.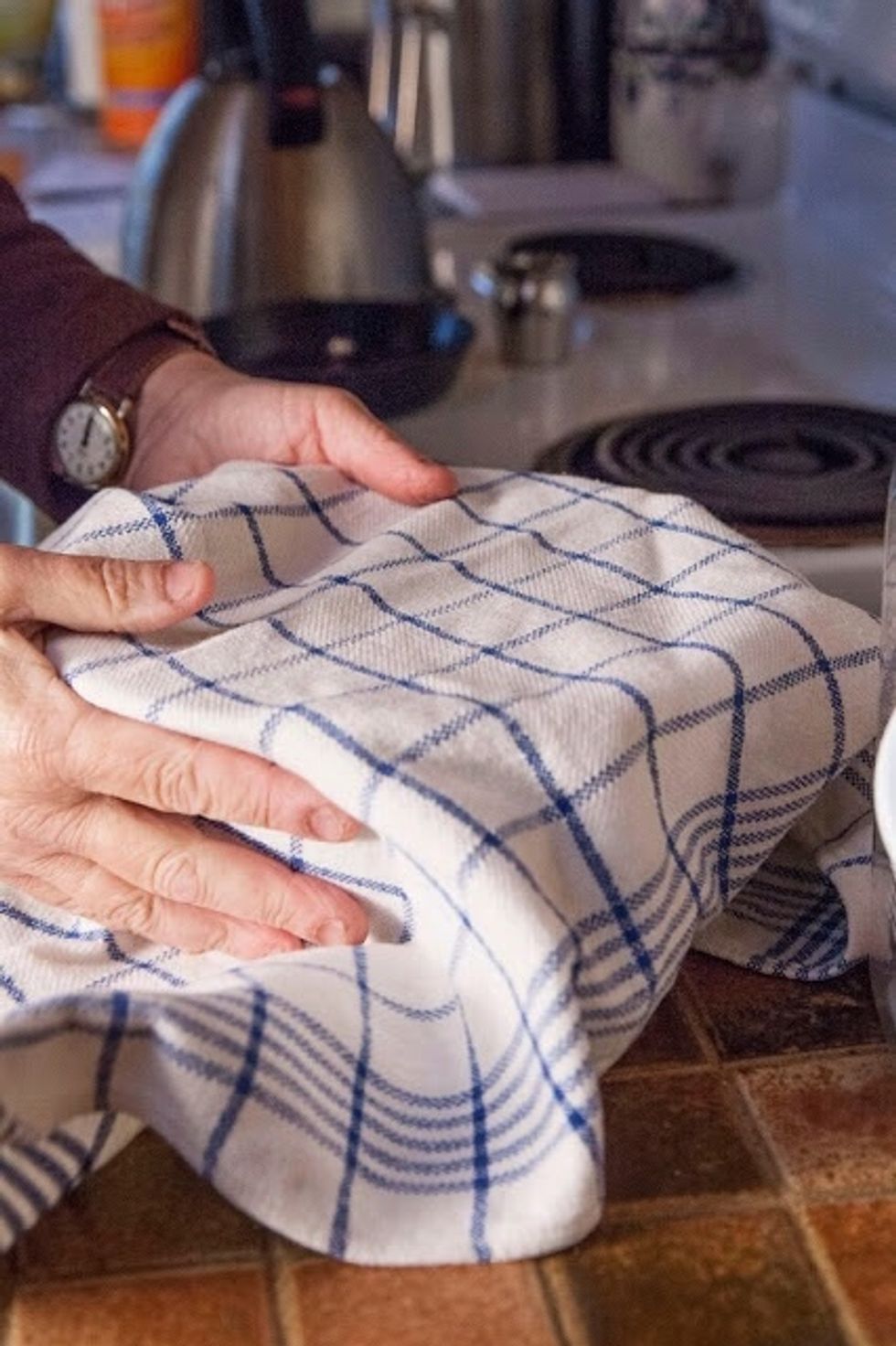 Stir it well once again. Cover the bowl with a cloth and tuck it away in a warm space to rest for at least 6 or 7 hours, or even overnight.
I soaked my rice and dal overnight, let my batter rest from 11 am to 6pm, and then we had it as an evening snack.
When you are ready to bake your Handvo, preheat your oven to 350 degrees. Grease a round or square cake pan or even a muffin tin if you'd like to make individual Handvo.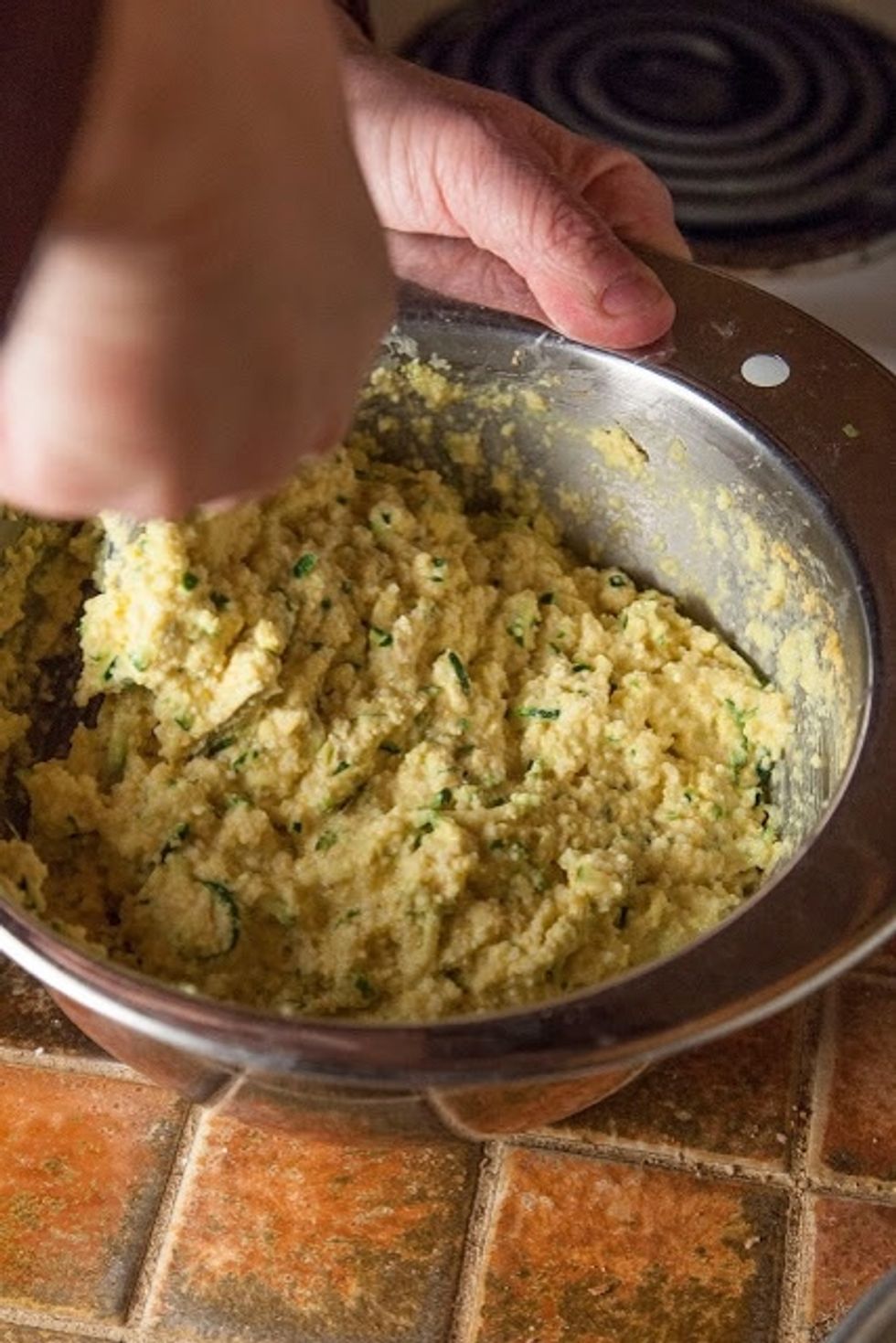 When the oven is up to speed, mix the citric acid, and the baking soda into the batter stirring in 1 direction only. The batter will start to get foamy.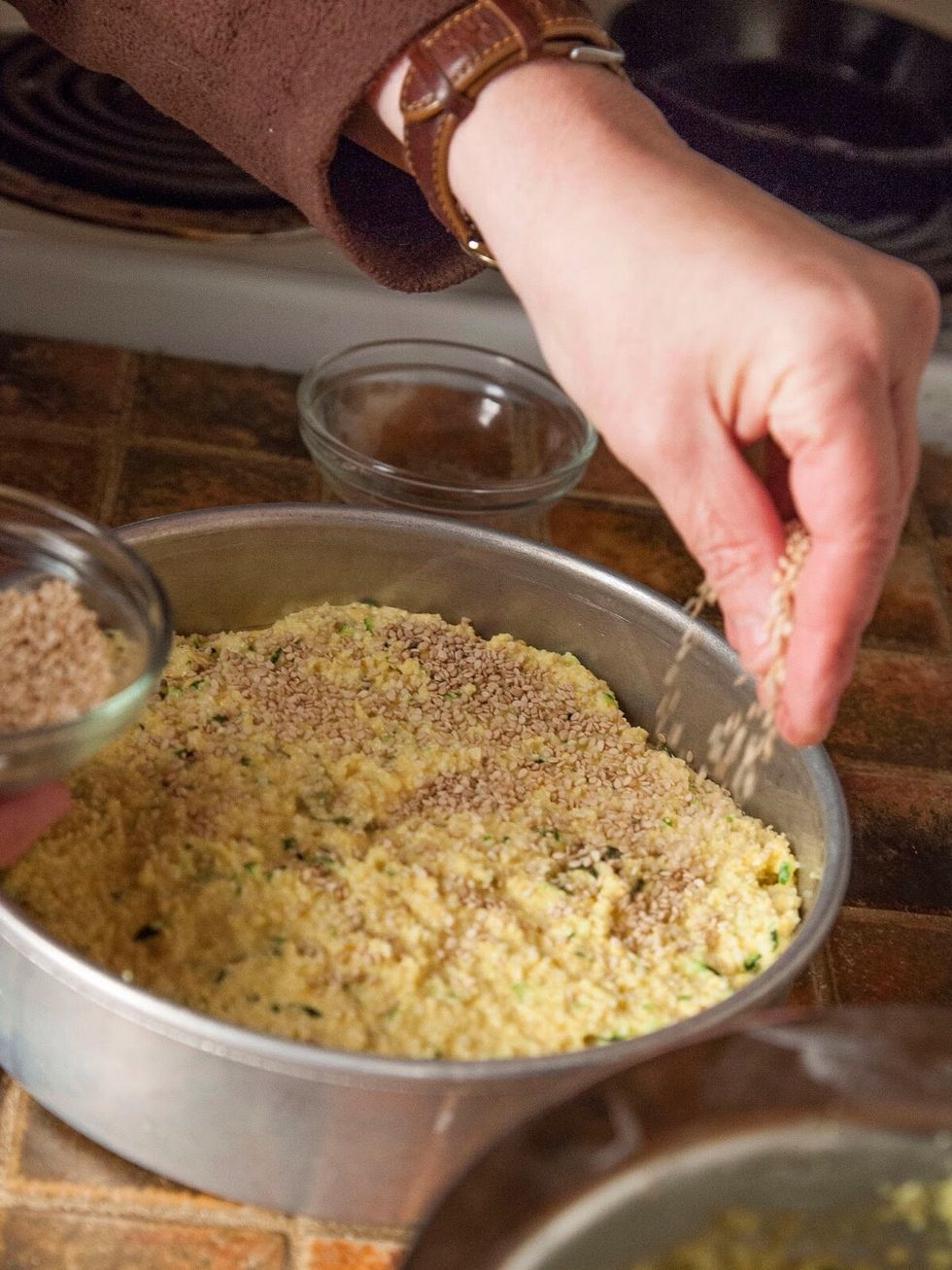 Pour the batter into your pan. Scatter 2 Tbs of sesame seeds over the top.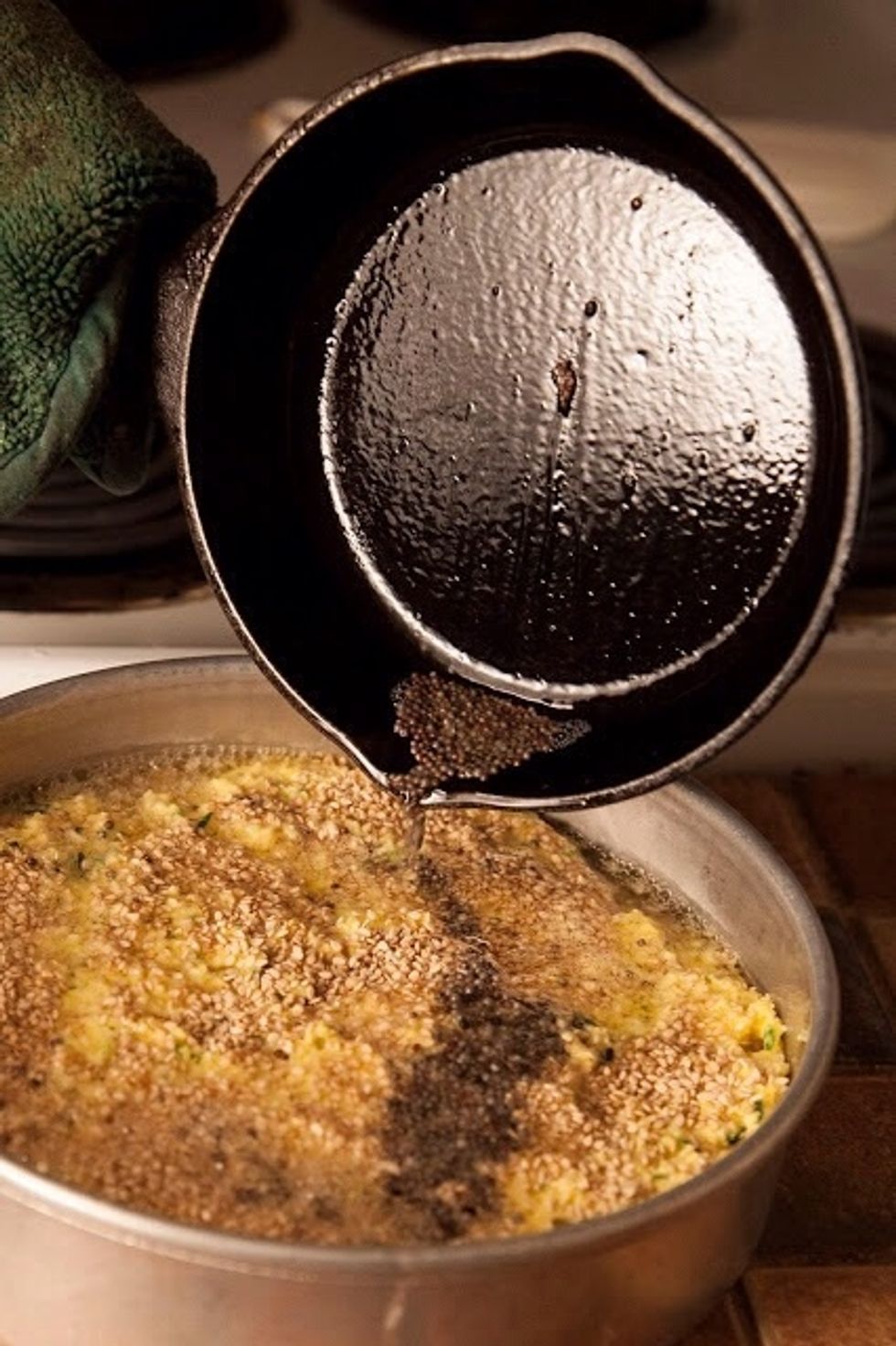 In a small skillet heat 2 Tbs of vegetable oil. When the oil is hot, toss in 1 tsp of brown mustard seeds. When they pop and sizzle pour the vegetable oil and mustard seeds over the cake batter.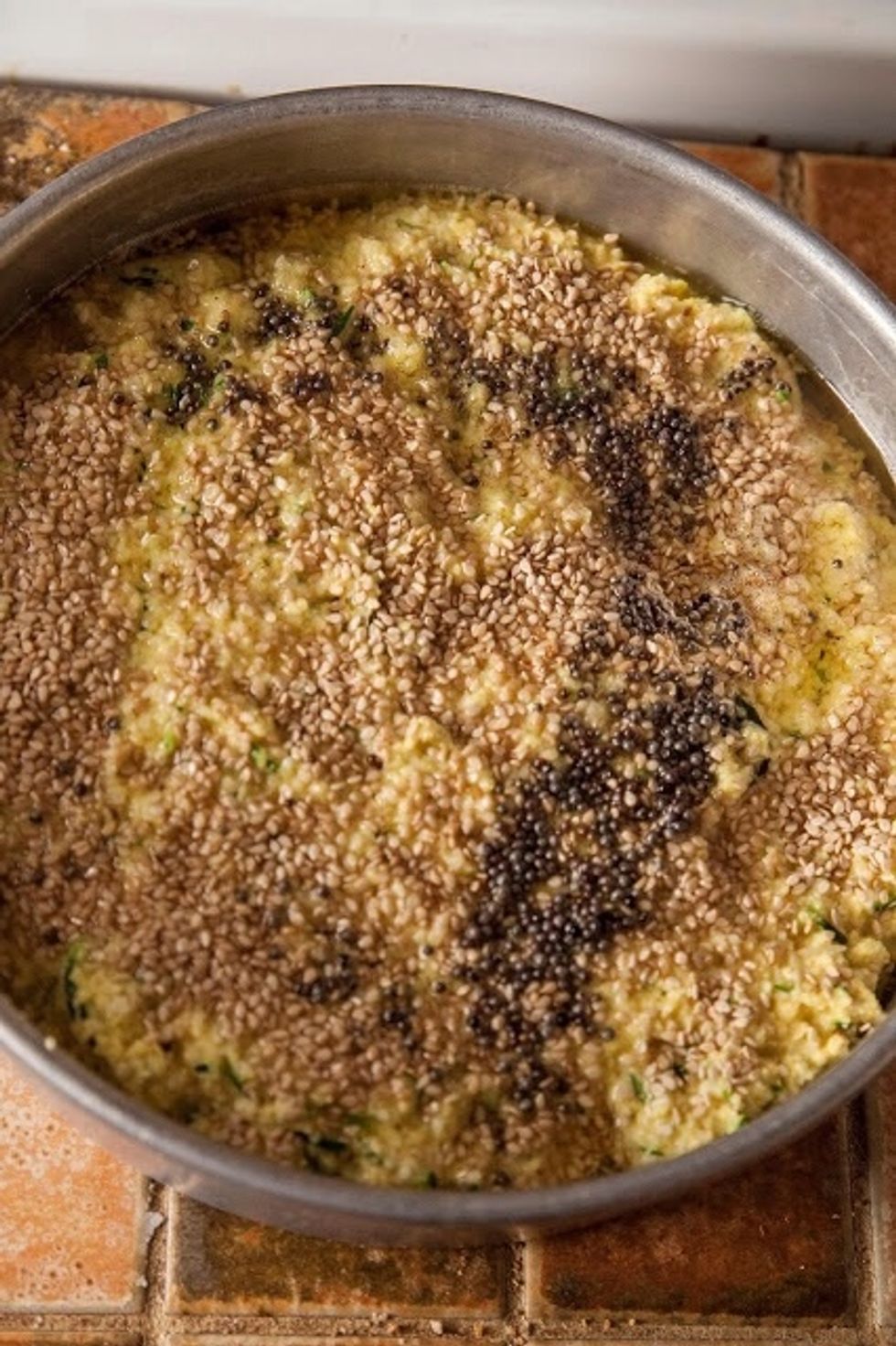 Like this. Cover the top of the cake pan with foil and pop it into the over for 40 minutes.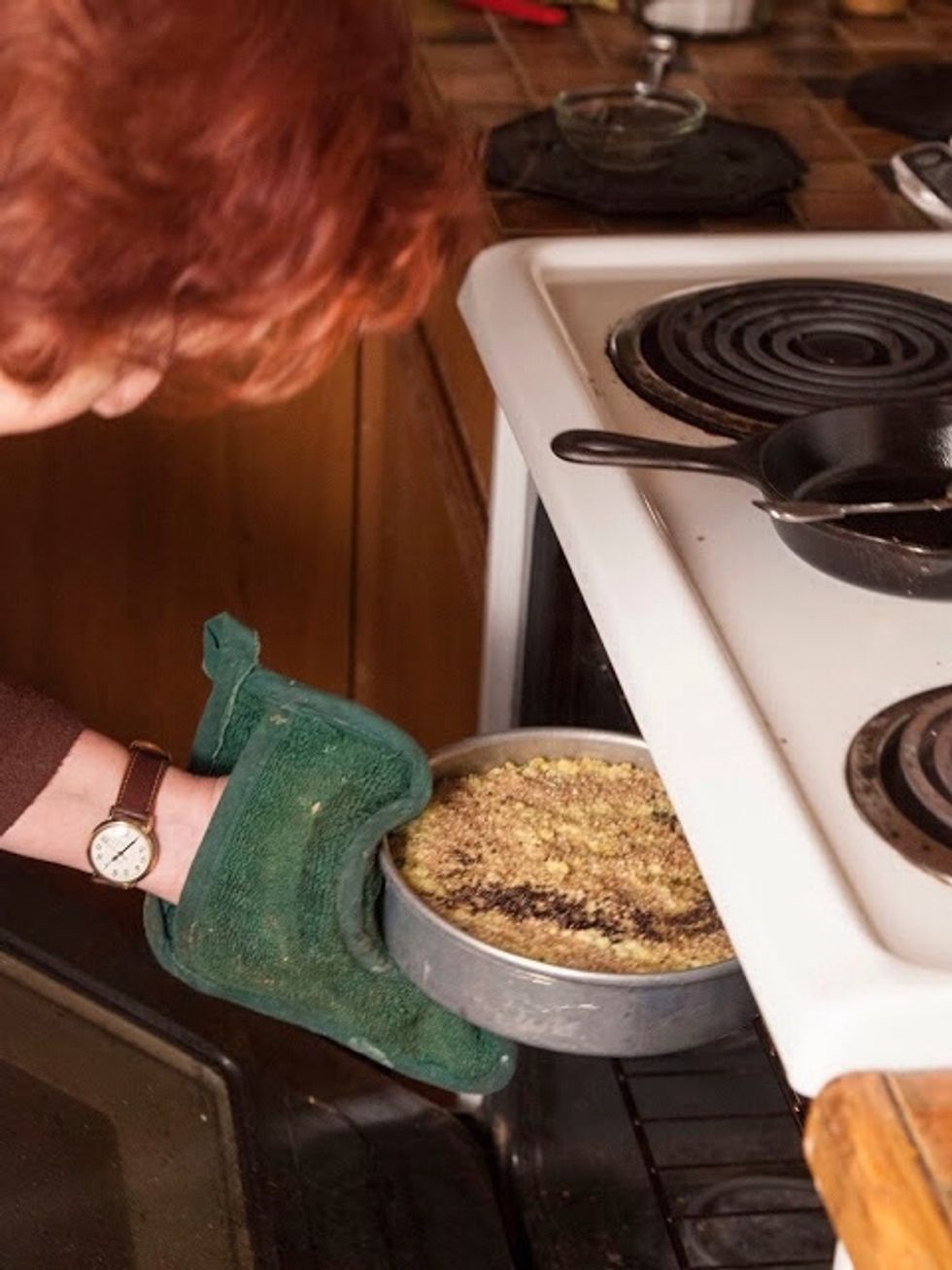 After 40 minutes, remove the foil, turn your oven to broil and pop the cake back in on a broiler rack with the broiler on high. Let it bake for another 10 minutes or until a crust forms.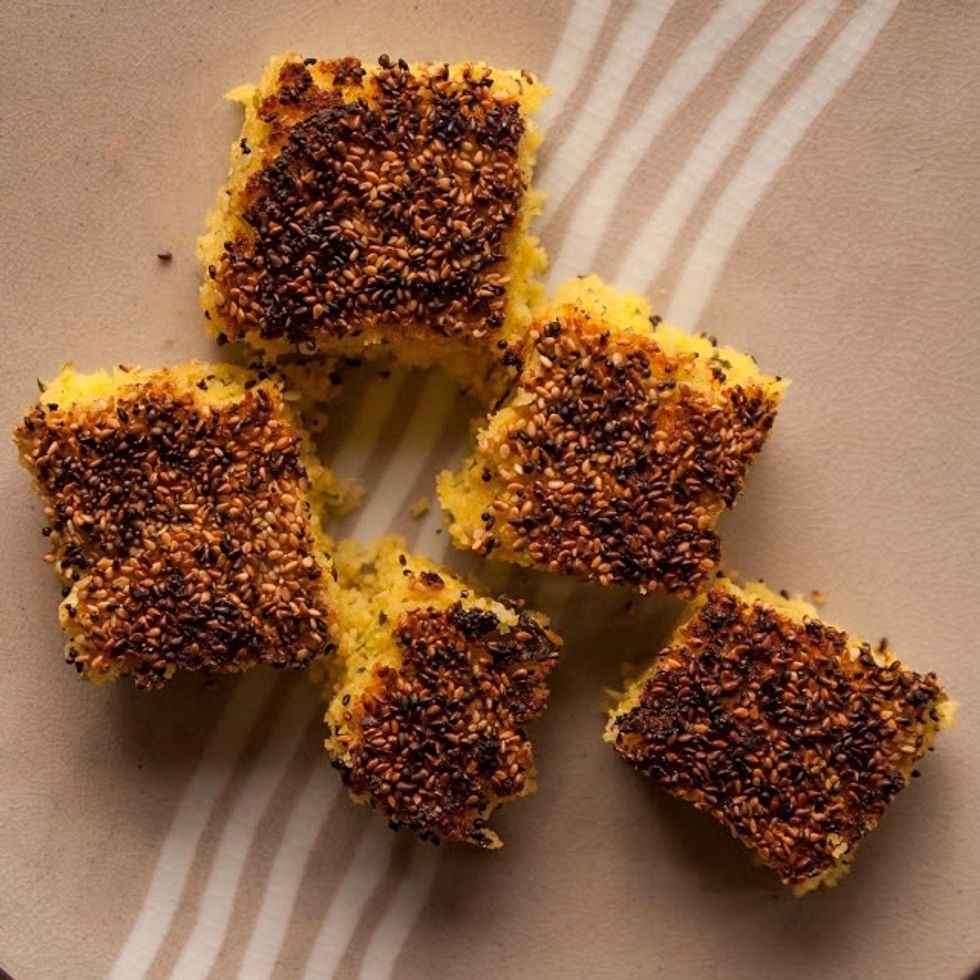 Take the pan out and let the cake rest for about 10 to 15 minutes, then cut it up and serve.
Crunchy on top with a soft center and a bit of kick from the chilies, this is served as an evening snack, for tea or even brunch or lunch. Basically anytime is the right time for Handvo.
1.0c Basmati rice
0.0c Channa dal
0.0c Toor or toovar dal
1.0Tbsp Urad dal
0.0c Plain yogurt
2.0 Finely chopped serrano chilies
2.0tsp Ginger paste
2.0tsp Shallot or garlic paste
1.0c Shredded zucchini
2.0tsp Salt or to taste
0.0tsp Ajwain or fennel seed
2.0tsp Sugar
0.0tsp Ground turmeric
0.0tsp Citric acid
0.0tsp Baking soda
2.0Tbsp Sesame seeds
3.0Tbsp Vegetable oil
1.0tsp Brown mustard seeds
0.0tsp Kashmiri chili
3.0 Curry leaves
Kathy Gori
Screenwriter, long time Indian cook, lover of Indian foods, Saturday morning Cartoon voice. For more recipes visit my website www.thecolorsofindiancooking.com