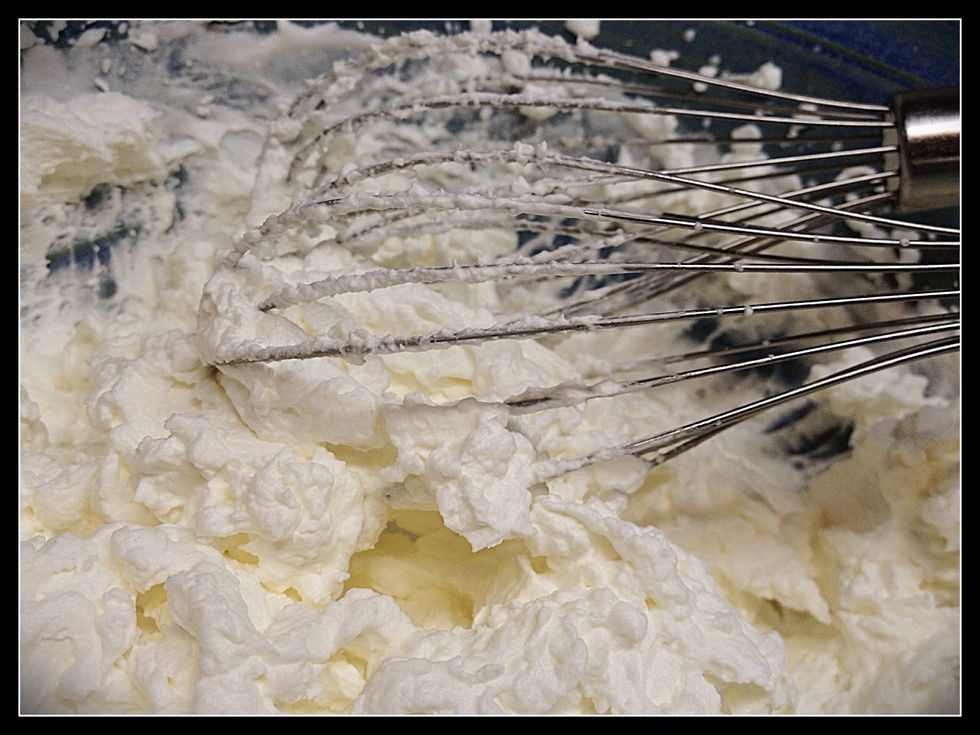 Whip the heavy whipping cream until it begins to form stiff peaks.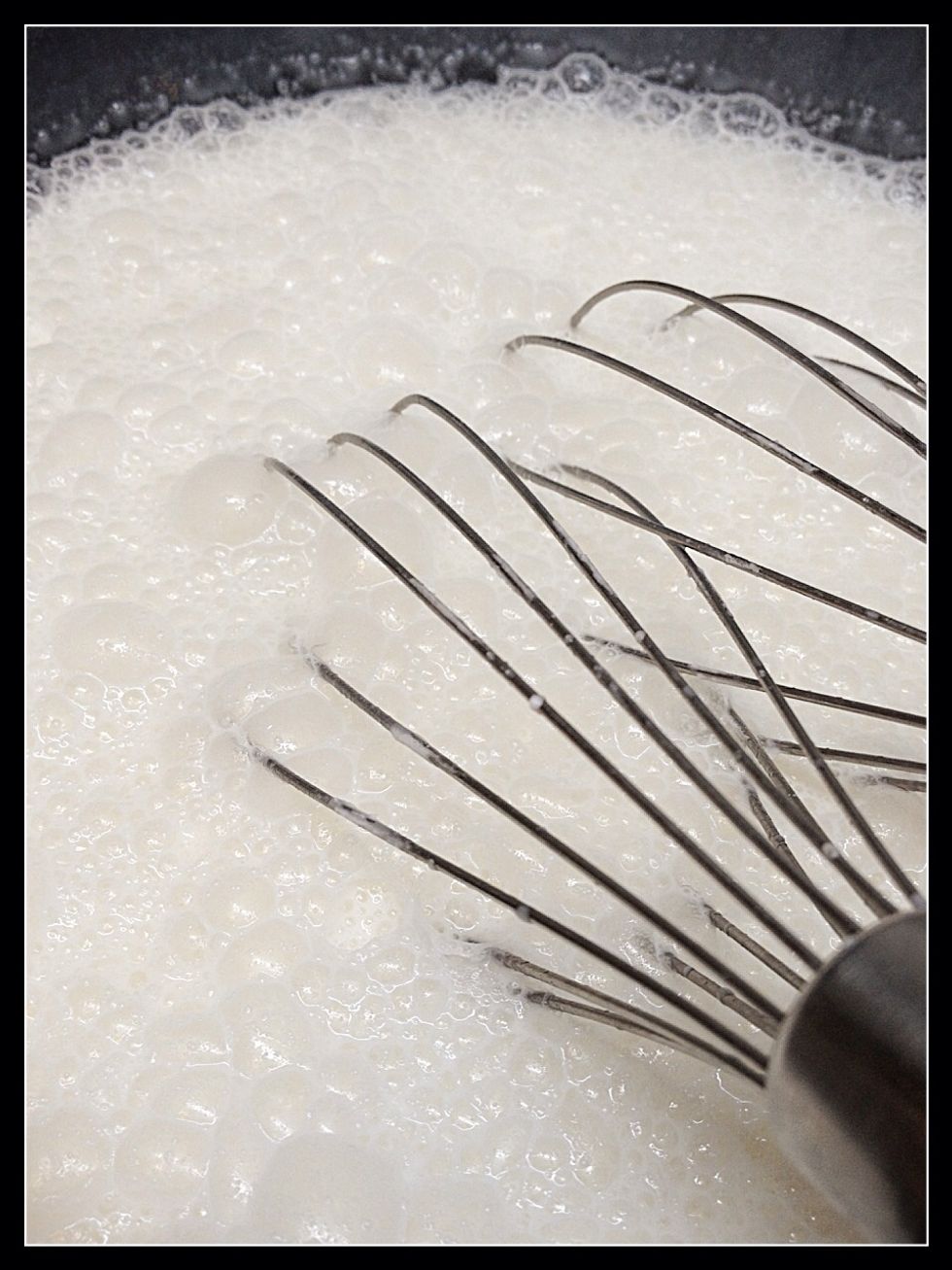 In a separate bowl whisk the sweetened condensed milk and milk.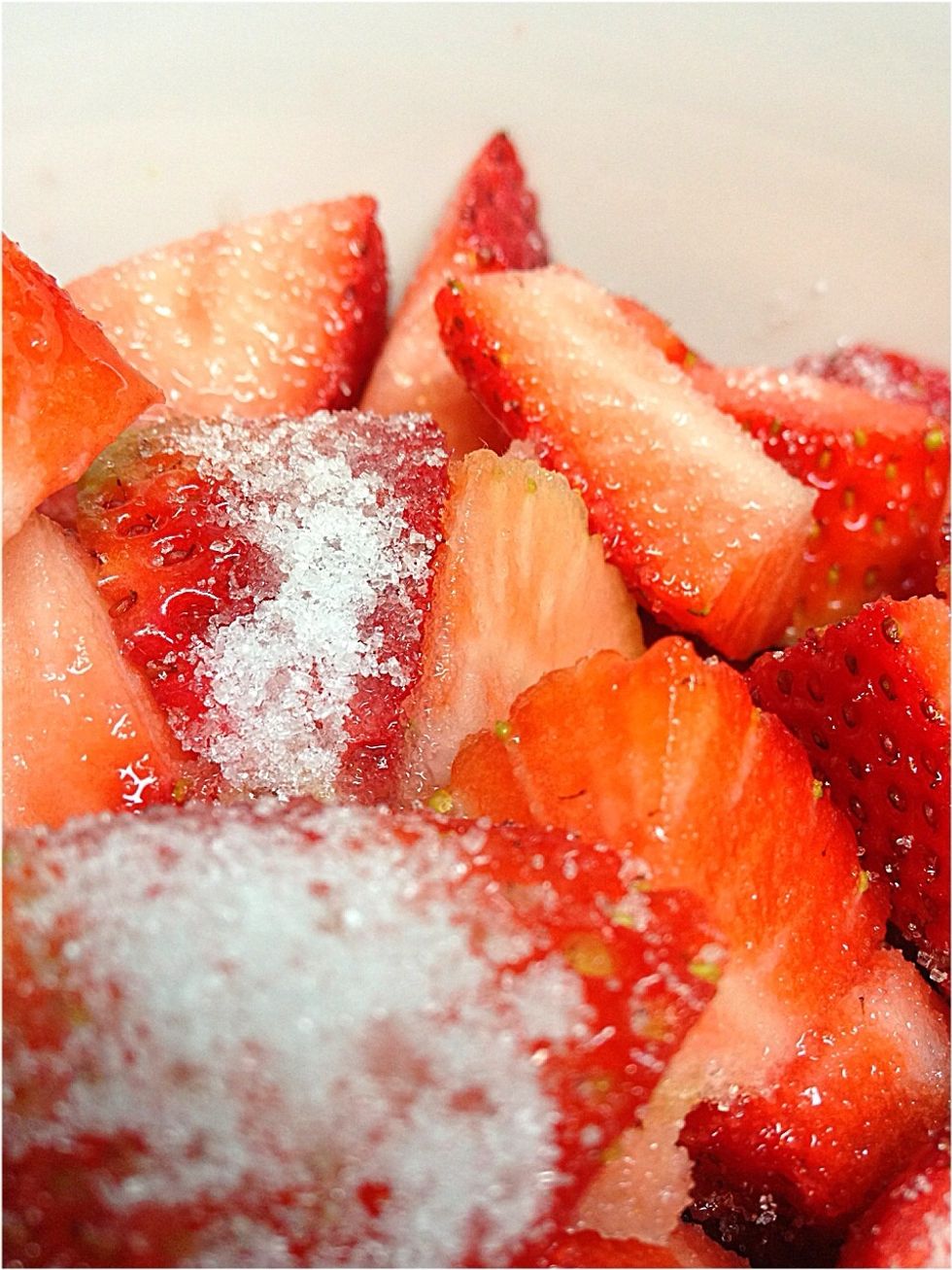 Now it's time add your your favorite flavor! In this version I added fresh macerated strawberries. Yum!
Add the strawberries to the sweetened condensed milk and milk mixture.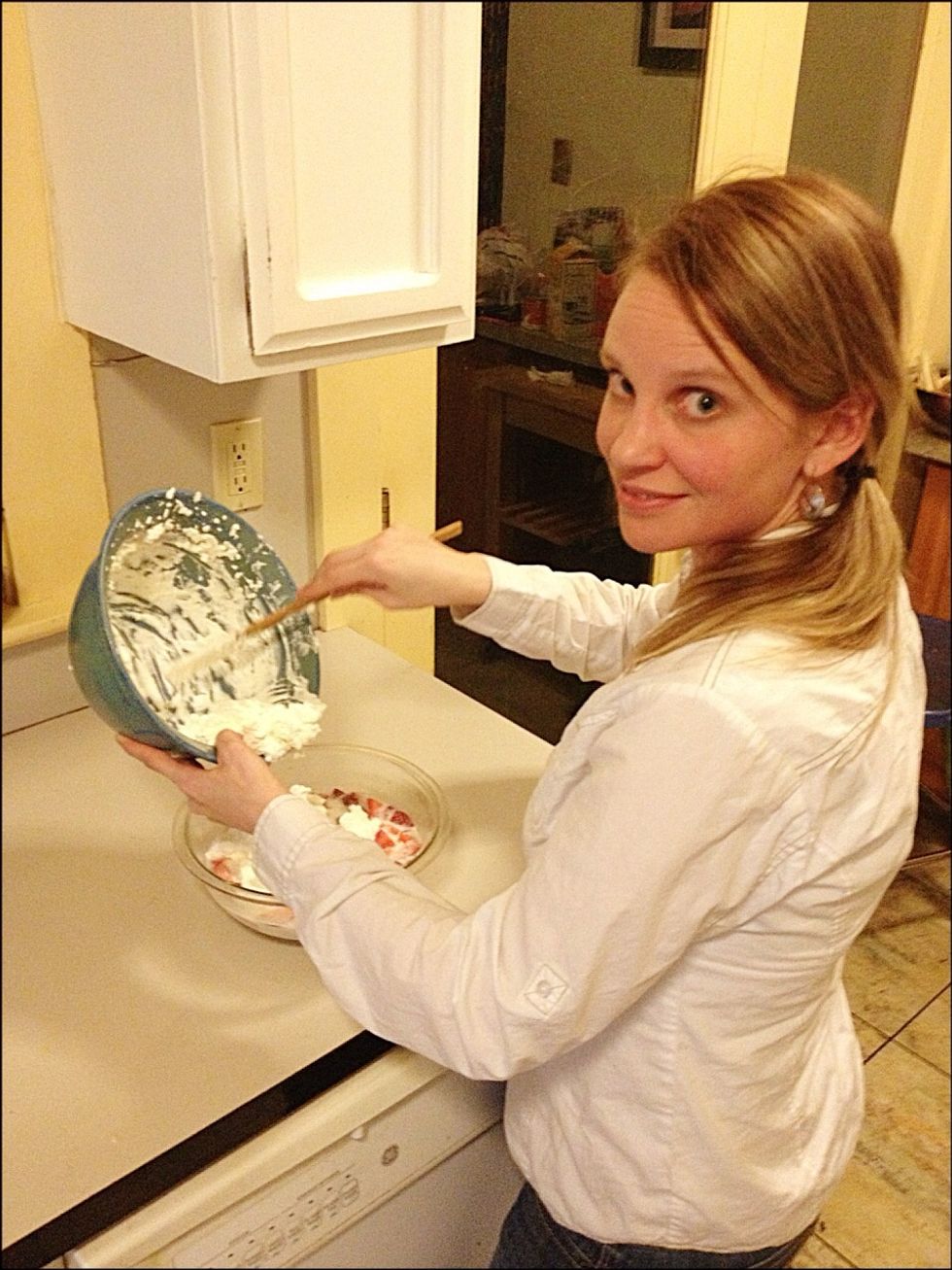 Add whipping cream mixture to the bowl with the milk and strawberries.
Fold the whipped cream together with strawberries and milk until smooth.
Transfer mixture to freezer safe bowl. Seal and put the ice cream into the freezer. Careful not to spill!
Oh no!!!! Have dog mop ready in the event that you do spill....
Freeze over night and in the morning you will have the most delicious ice cream ever without the use of an ice cream maker! Enjoy!
1 1/2 cups heavy whipping cream
3/4 of a14 oz can sweetened Condensed milk
1 cup milk
Your favorite flavor idea. Sky's the limit!