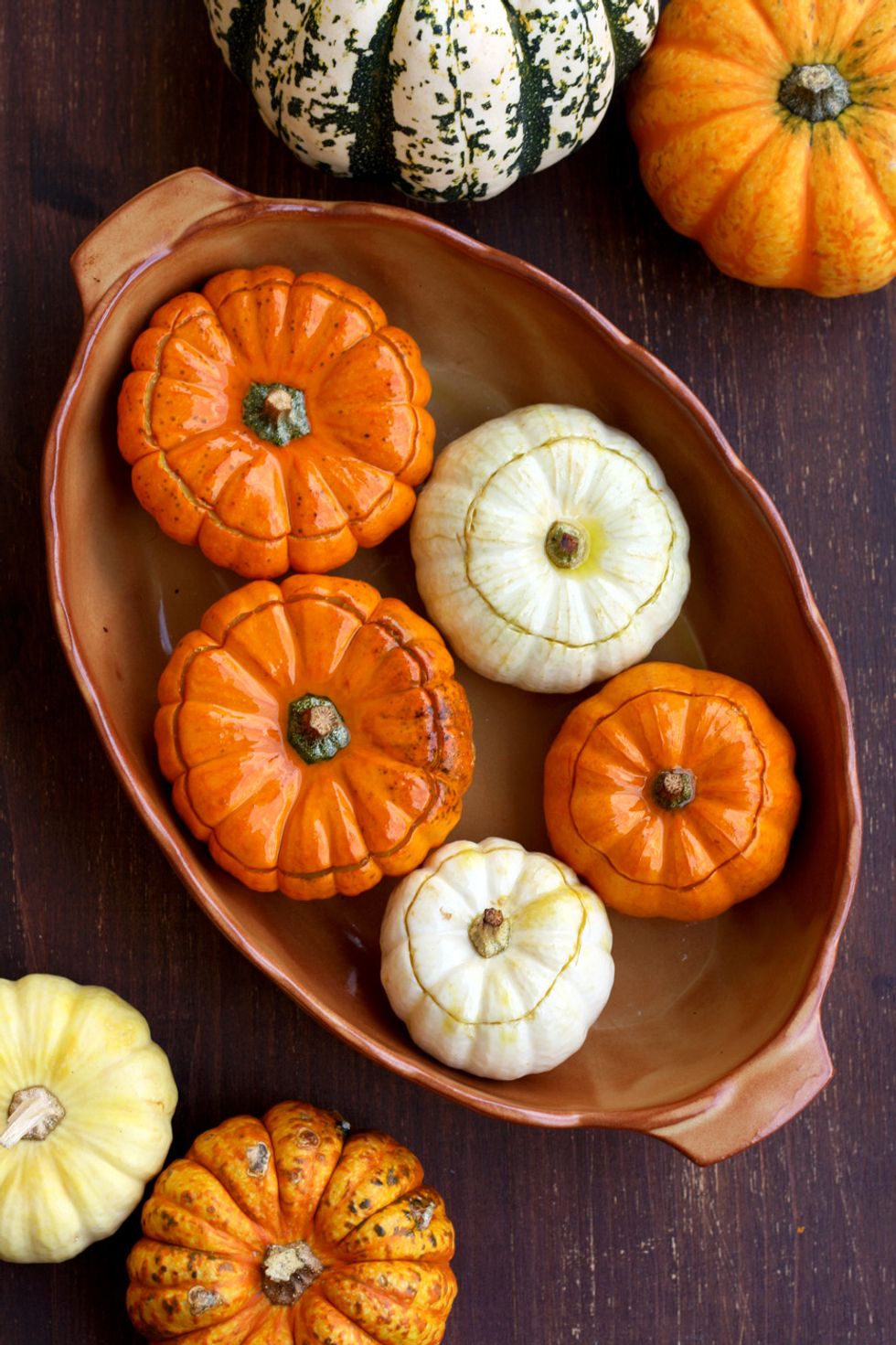 Preheat the oven to 200 °C or 400 °F. Cut off the tops of your pumpkins and scoop out the seeds. Drizzle them with a bit of olive oil and bake for 20 minutes. They should be tender but not mushy.
Make the pumpkin stuffing. Sauté chopped shallot and garlic in a bit of olive oil until translucent, then add wild rice and whole sprigs of rosemary.
Add vegetable stock and cook until rice is ready, about 40 minutes or more (check the directions on your package).
In the end remove the rosemary and add steamed broccoli, cranberries, chopped prunes, pecans and diced feta cheese.
Mix to combine. Season with salt and freshly ground black pepper to taste.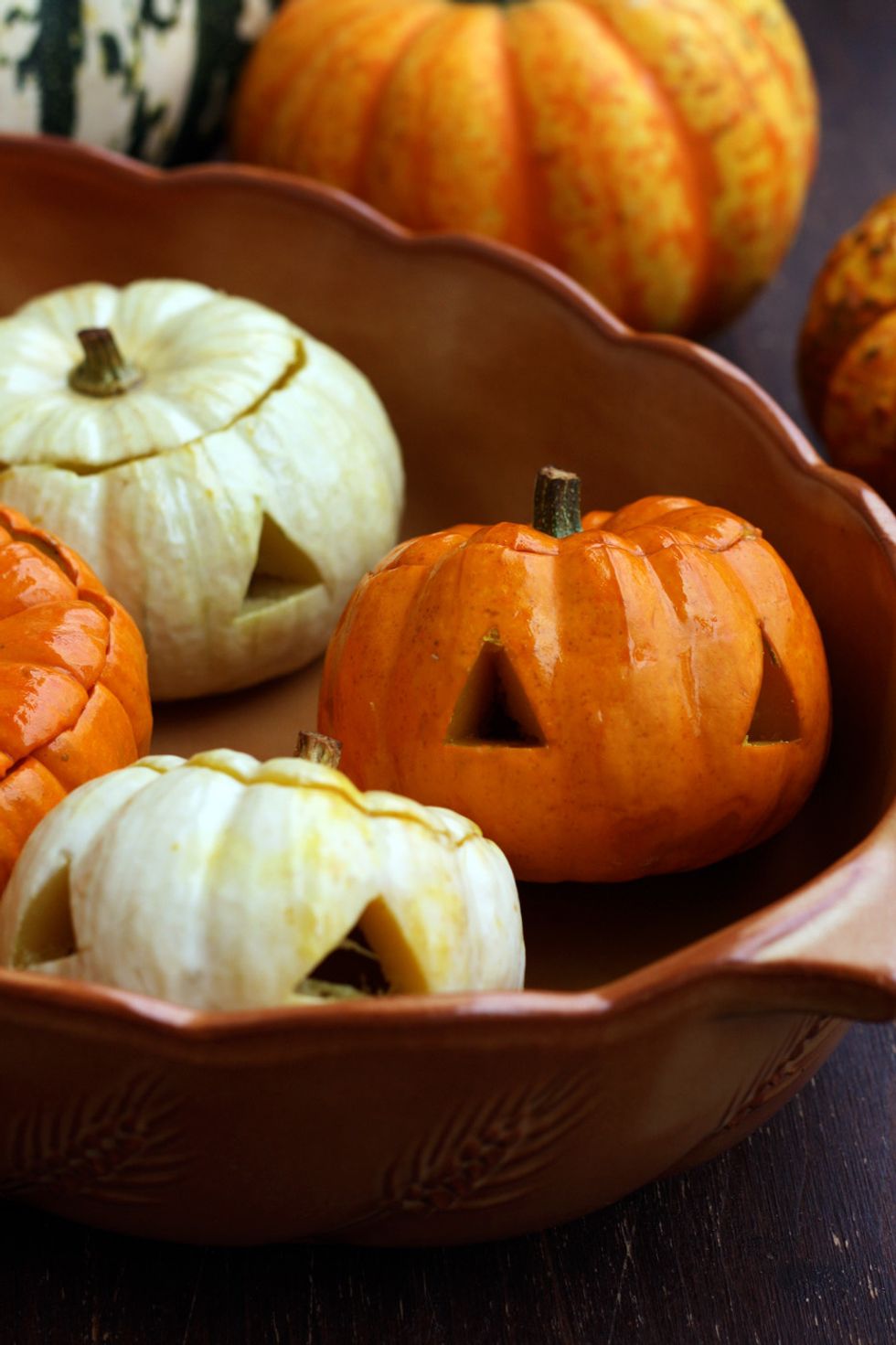 Carve two little triangles on each mini pumpkin. If you want, you can also carve a mouth. Stuff your pumpkins with the stuffing. Bake for 10-15 more minutes, until the pumpkins are soft.
5.0 medium-sized mini pumpkins
2.0Tbsp olive oil
1.0 shallot, chopped
1.0 clove garlic, minced
1.0c wild rice
2.0 sprigs rosemary
1/2c vegetable stock
1/2c broccoli, steamed or boiled
1/2c pecans, toasted, chopped
1/3c dried cranberries
1/3c prunes, quartered
1/3c feta cheese, diced
salt and freshly ground black pepper to taste