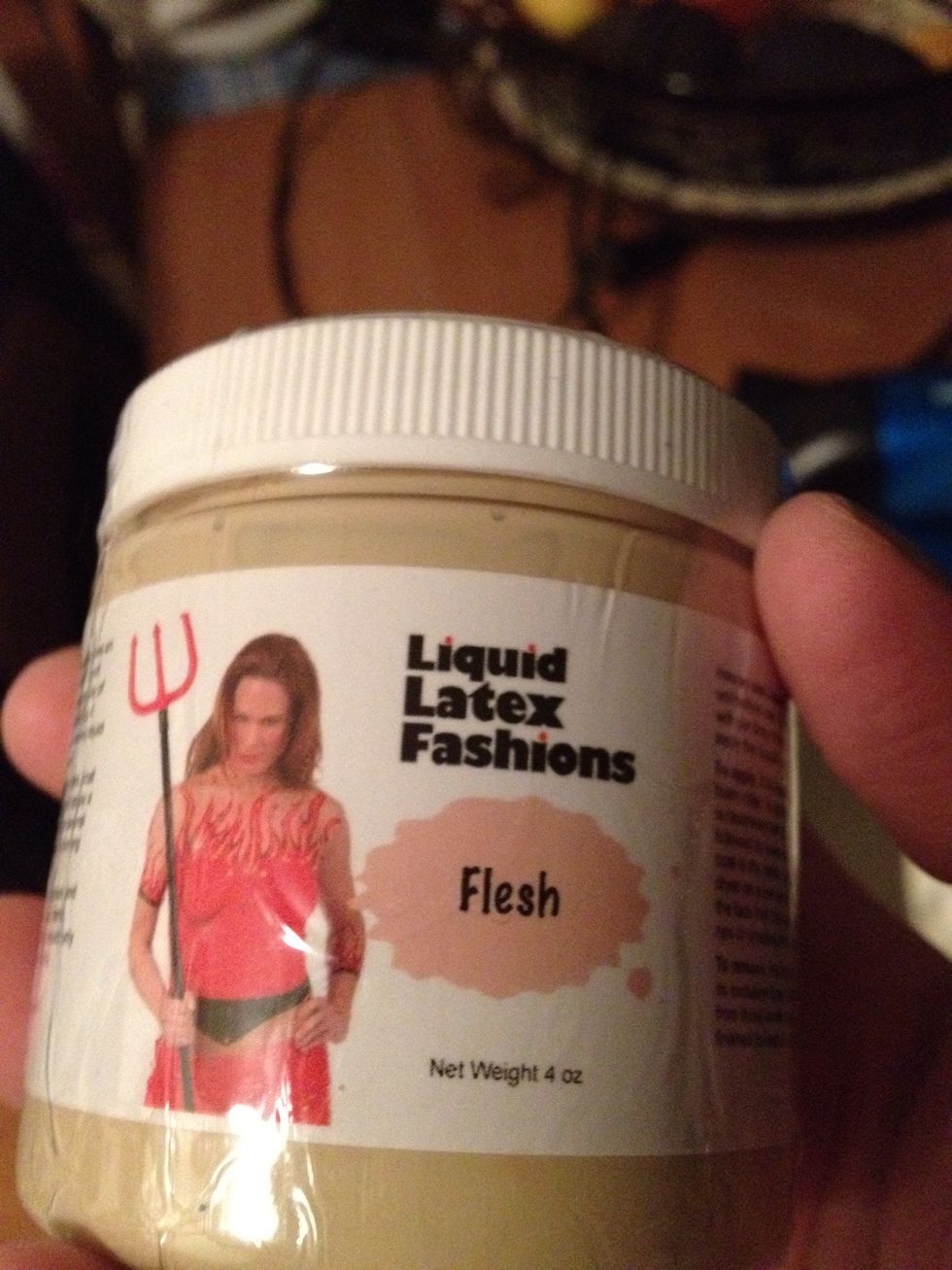 You can find liquid latex online or any Halloween store. They come in different colors but best one is clear. I am using flesh color.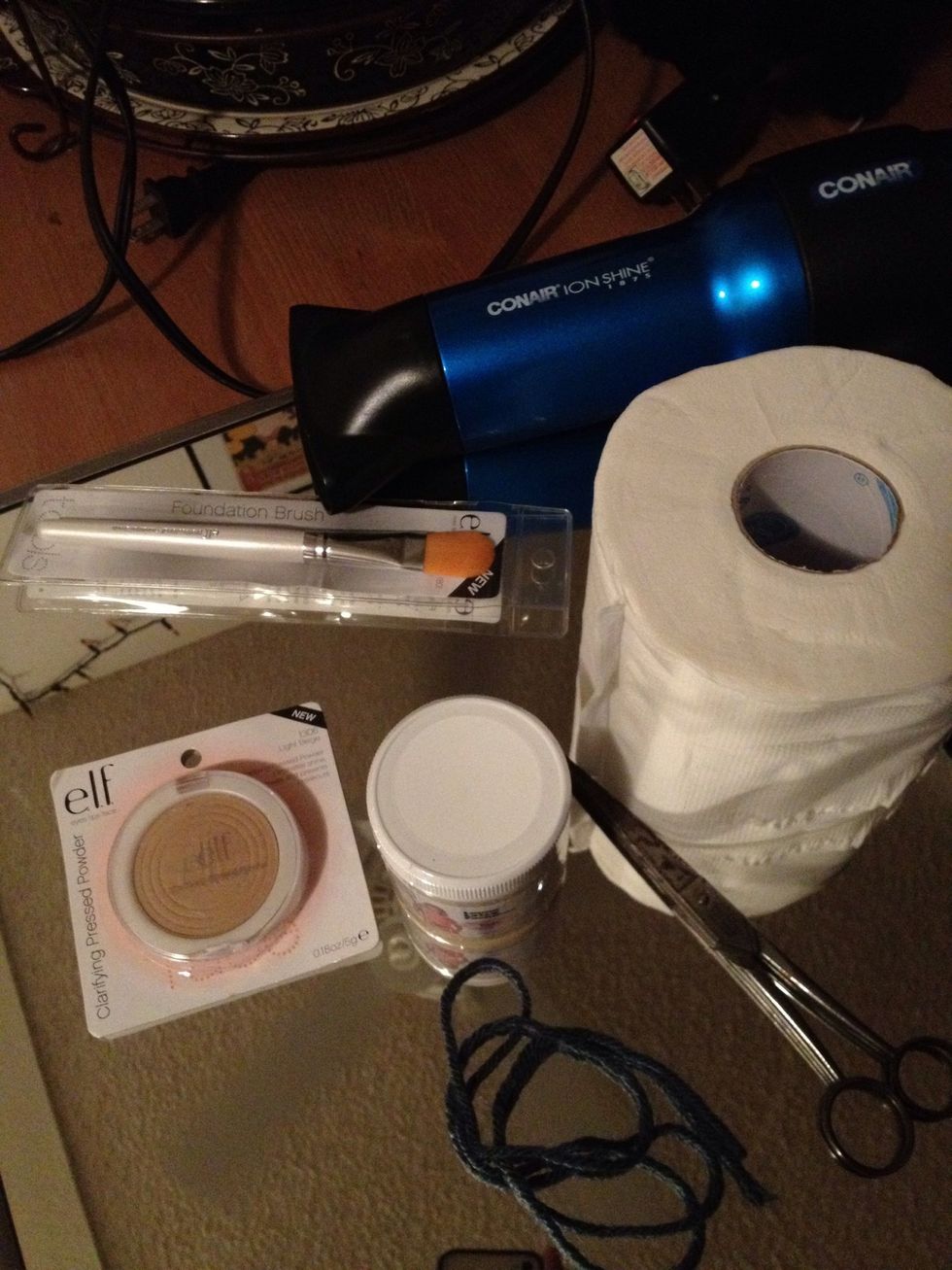 Gather all your supplies.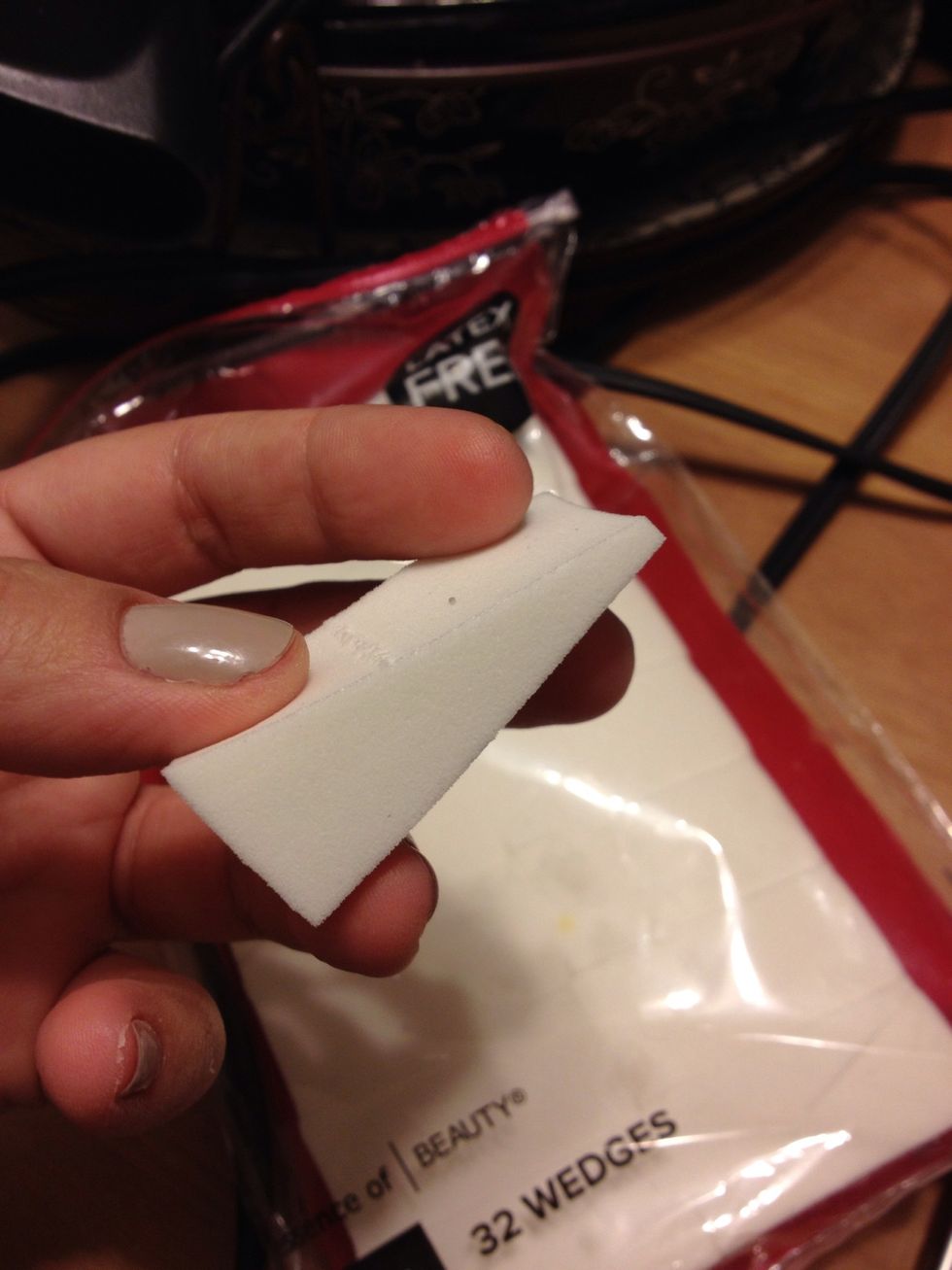 Grab one of the sponges and cut in half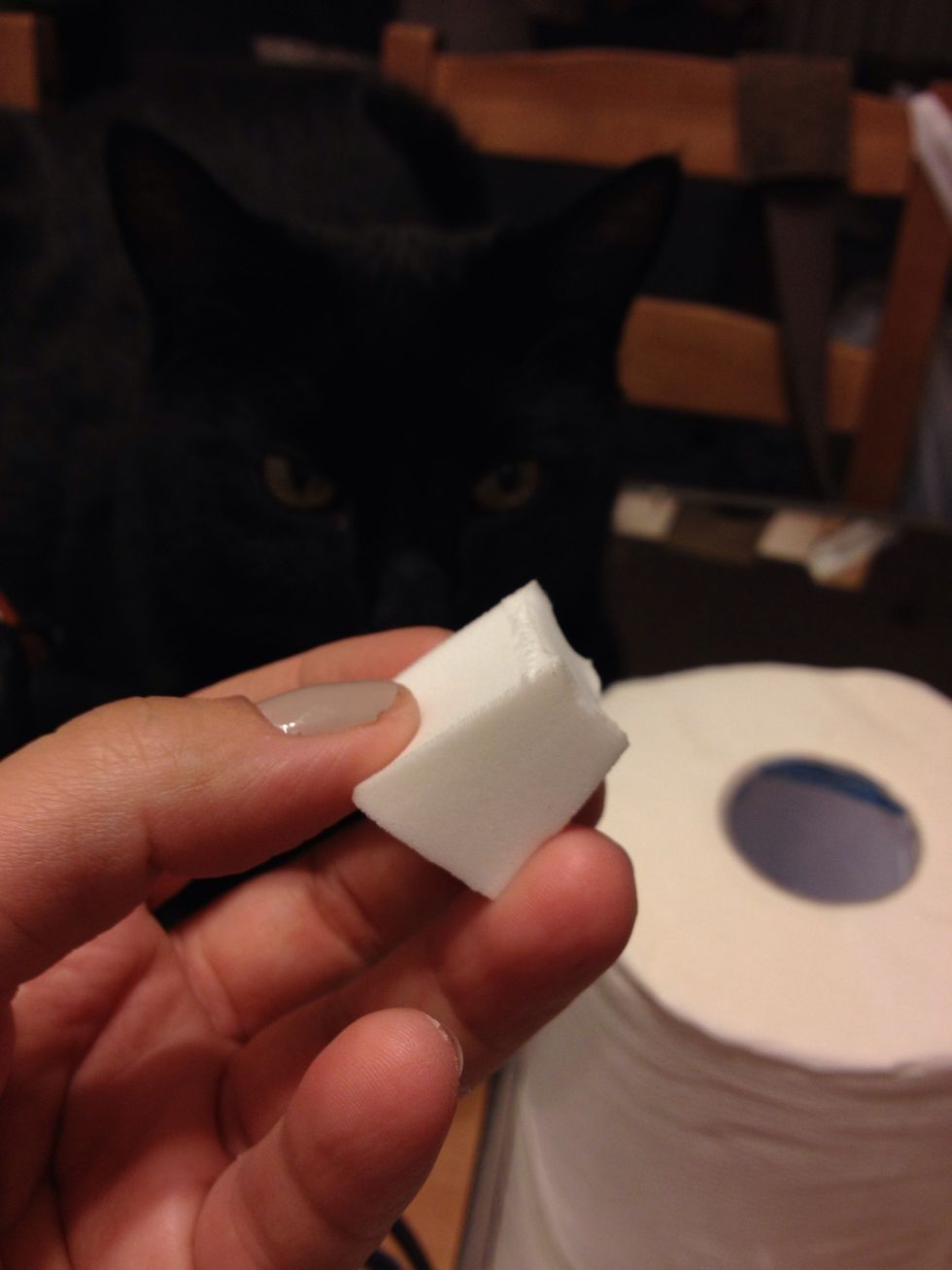 Use the wider end for the latex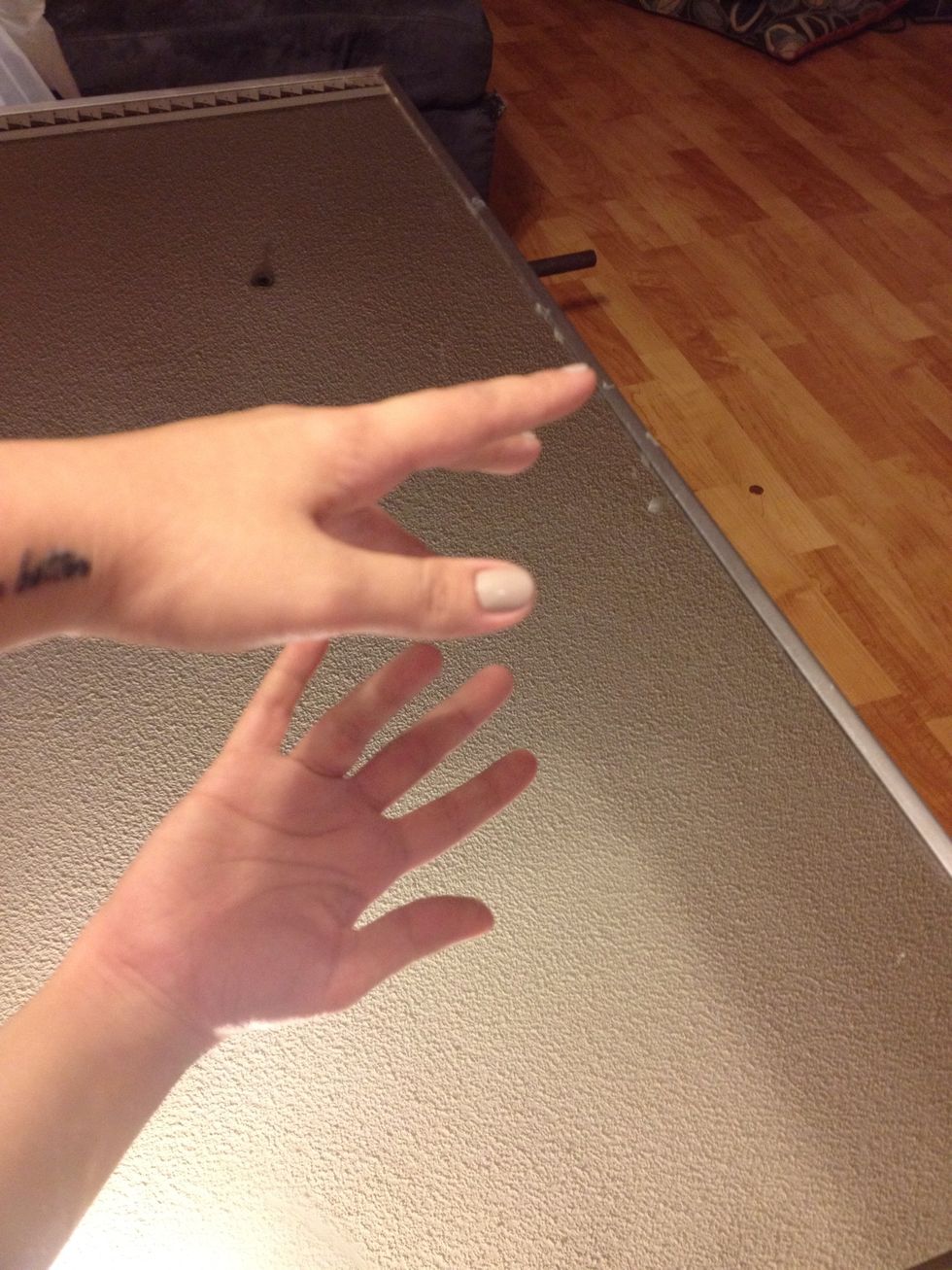 I am using this mirror for my surface. Tile would be ideal. As long as its smooth and slick.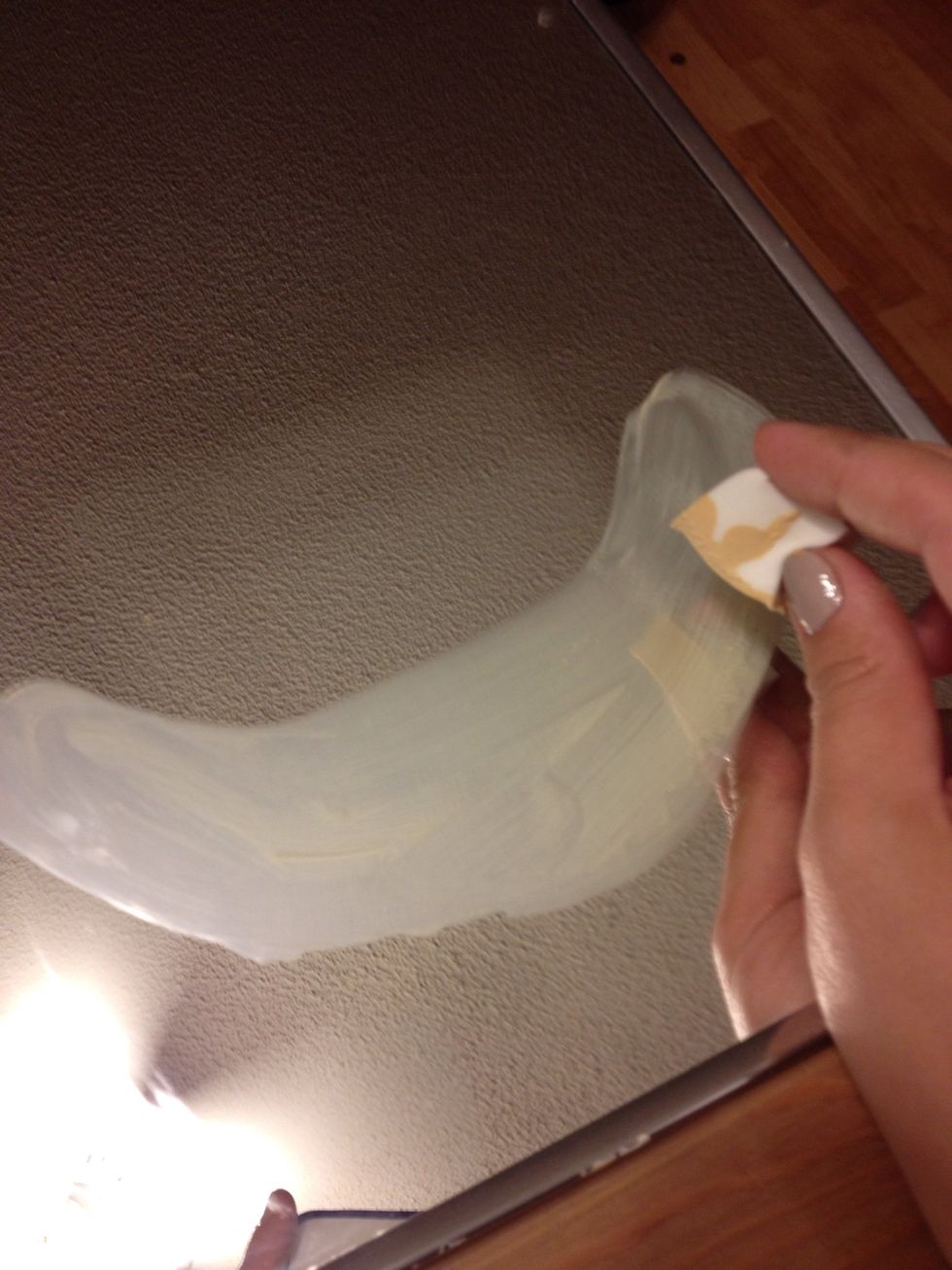 Start by putting some latex onto the surface and form a smile face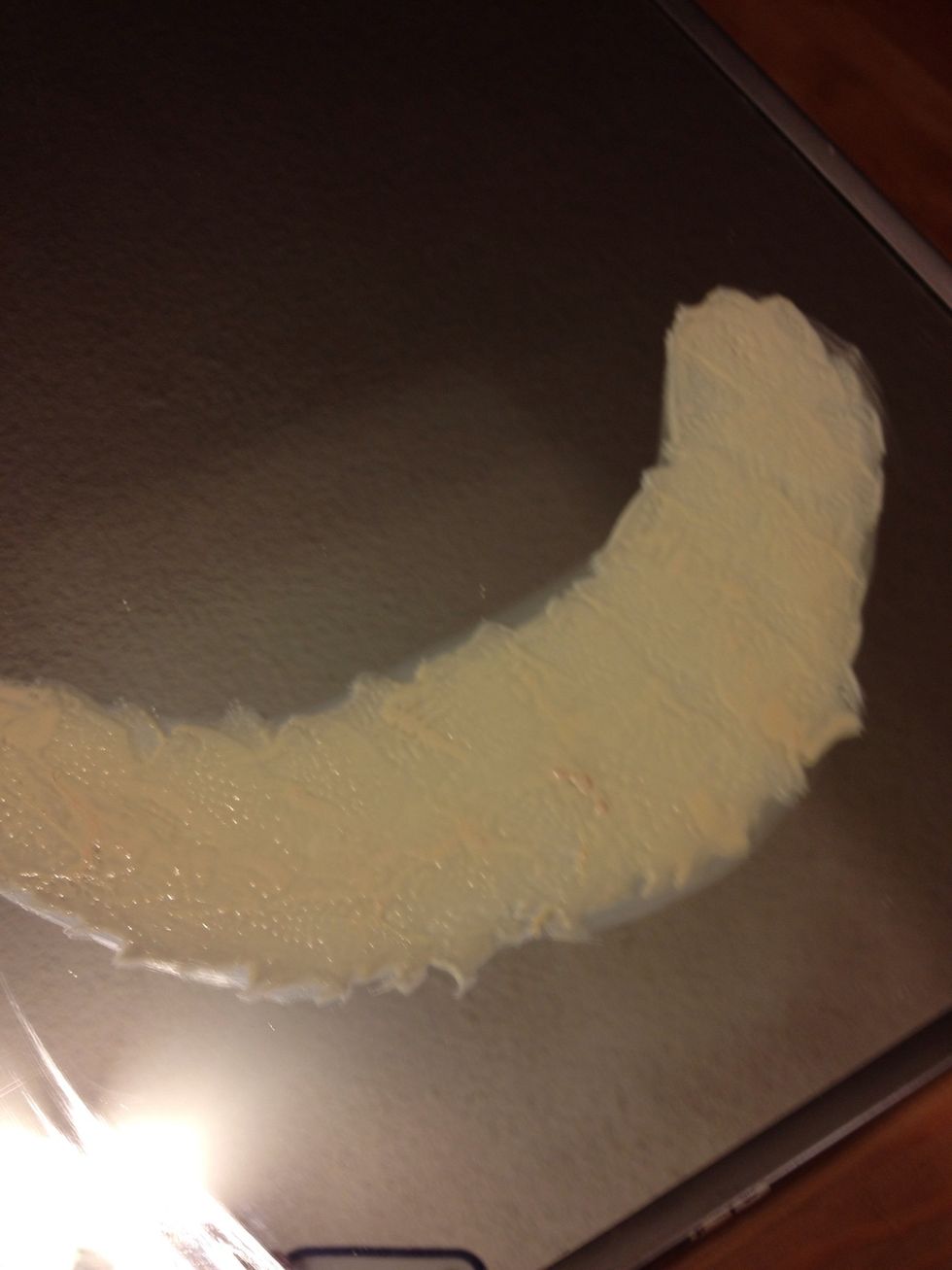 I did two layers of latex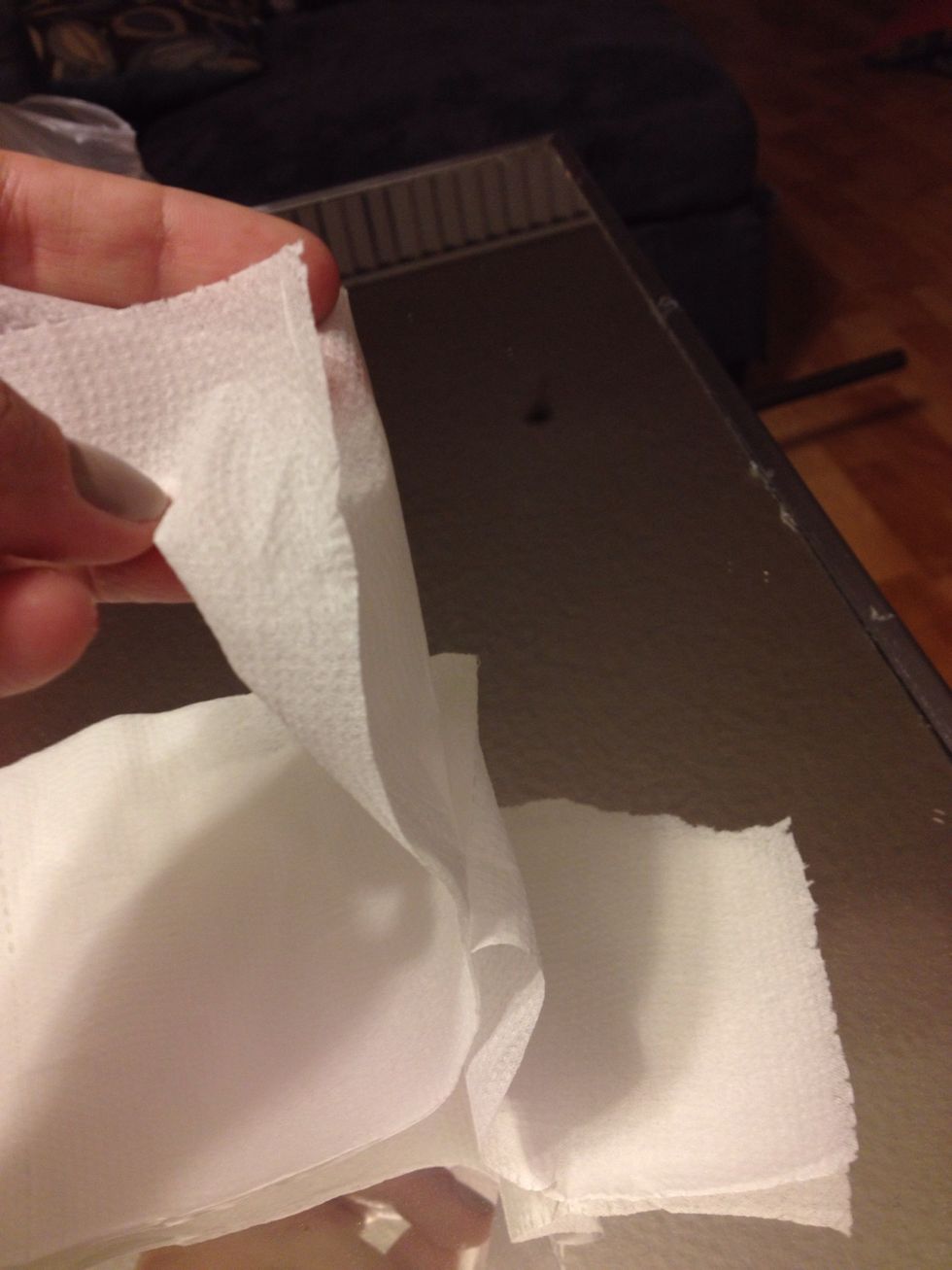 Take the tissue paper and use only one layer for the latex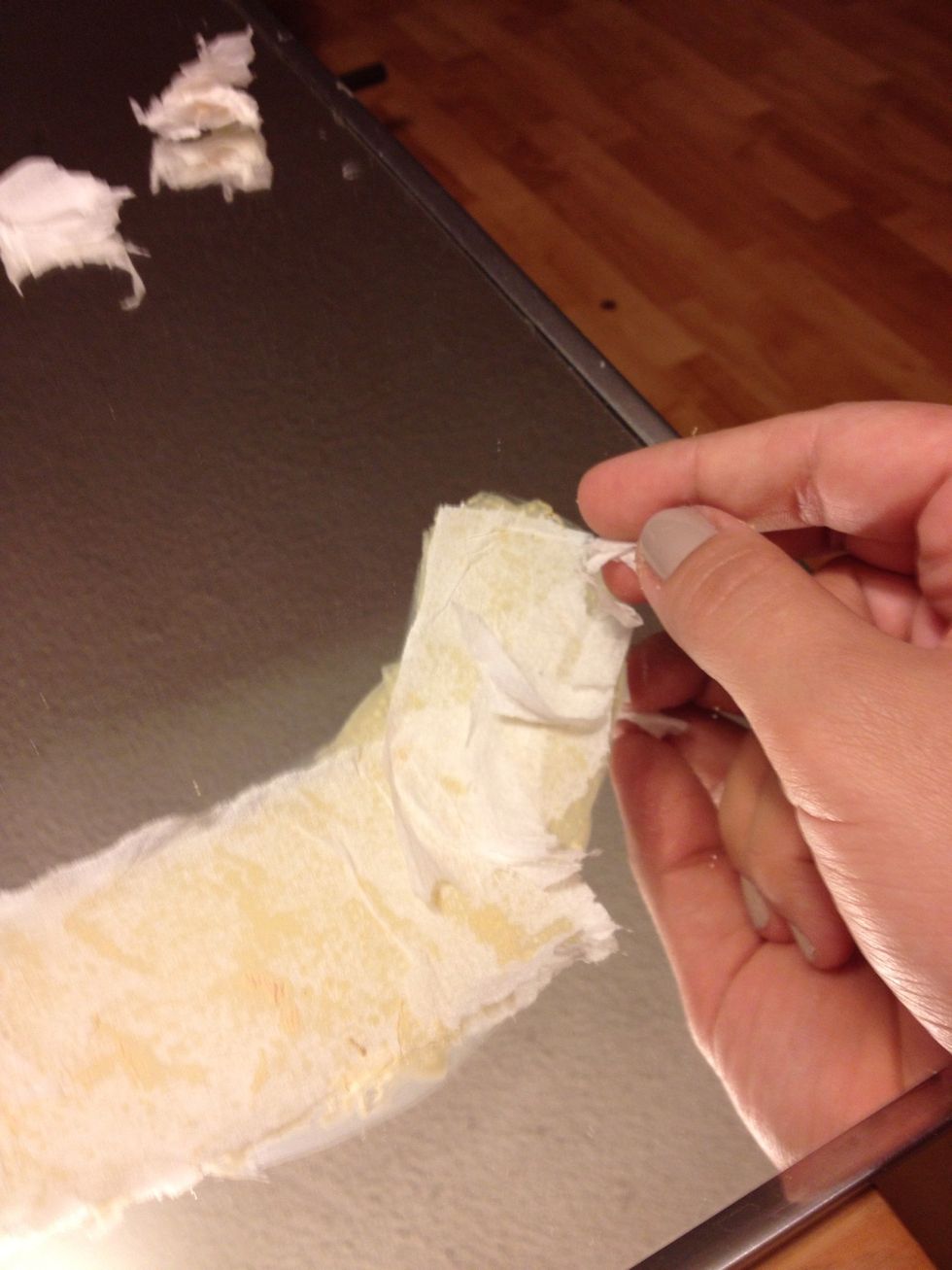 Pat down onto wet latex. You can tear away excess tissue off the boarder
Ad more latex... A blotting technique is good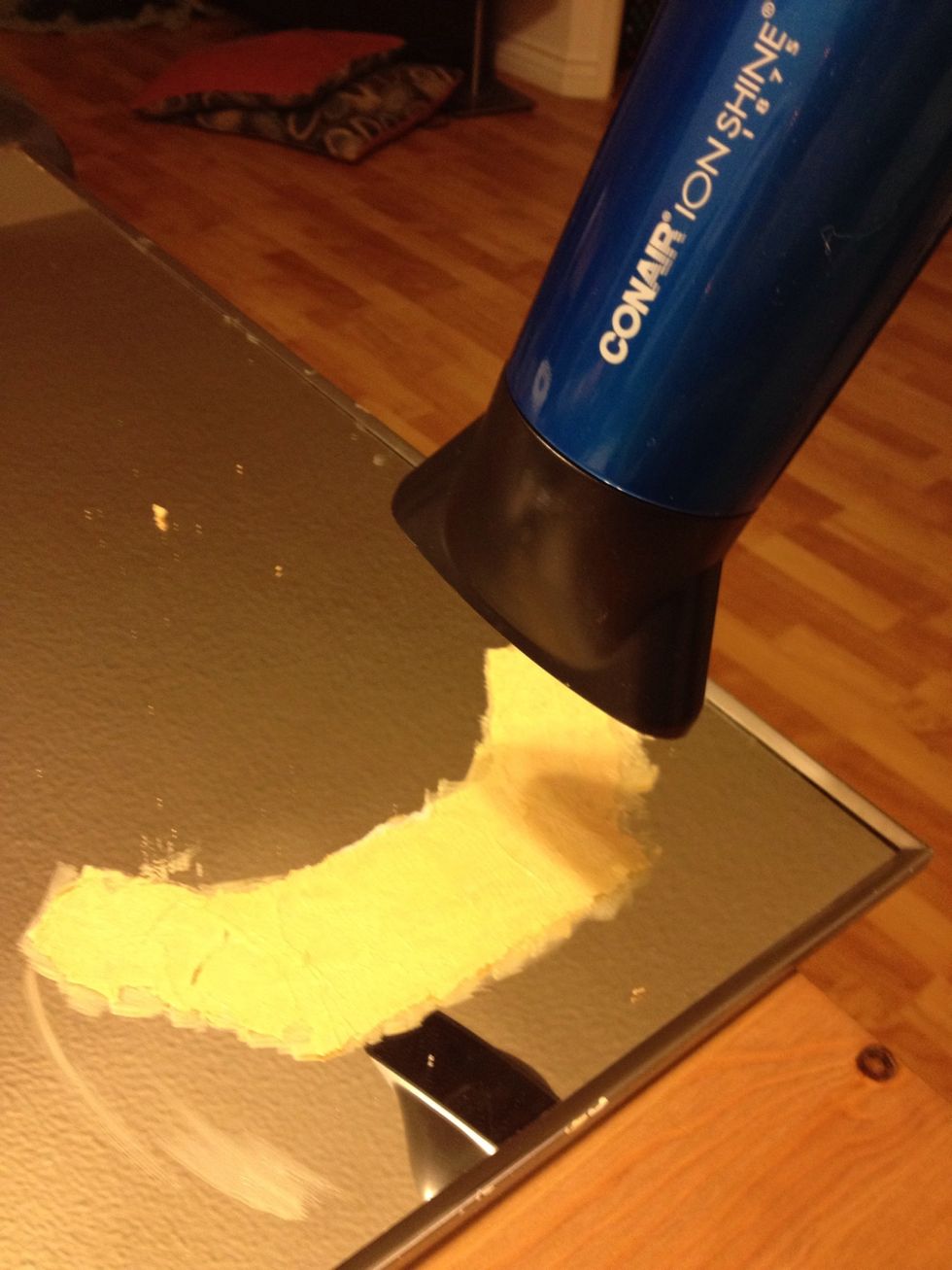 Use the blow dryer to speed up drying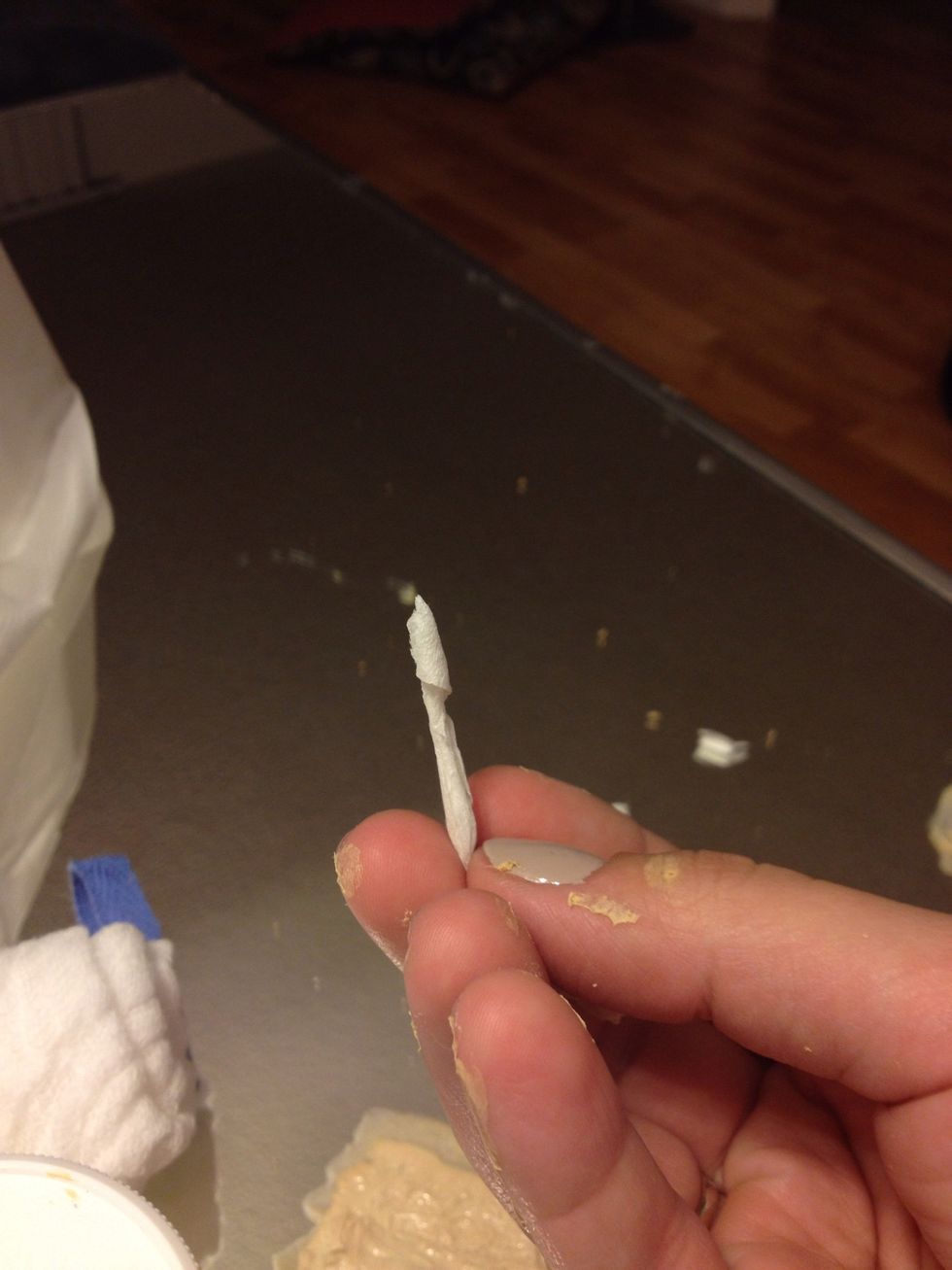 Now add rolls of tissue to form raised flesh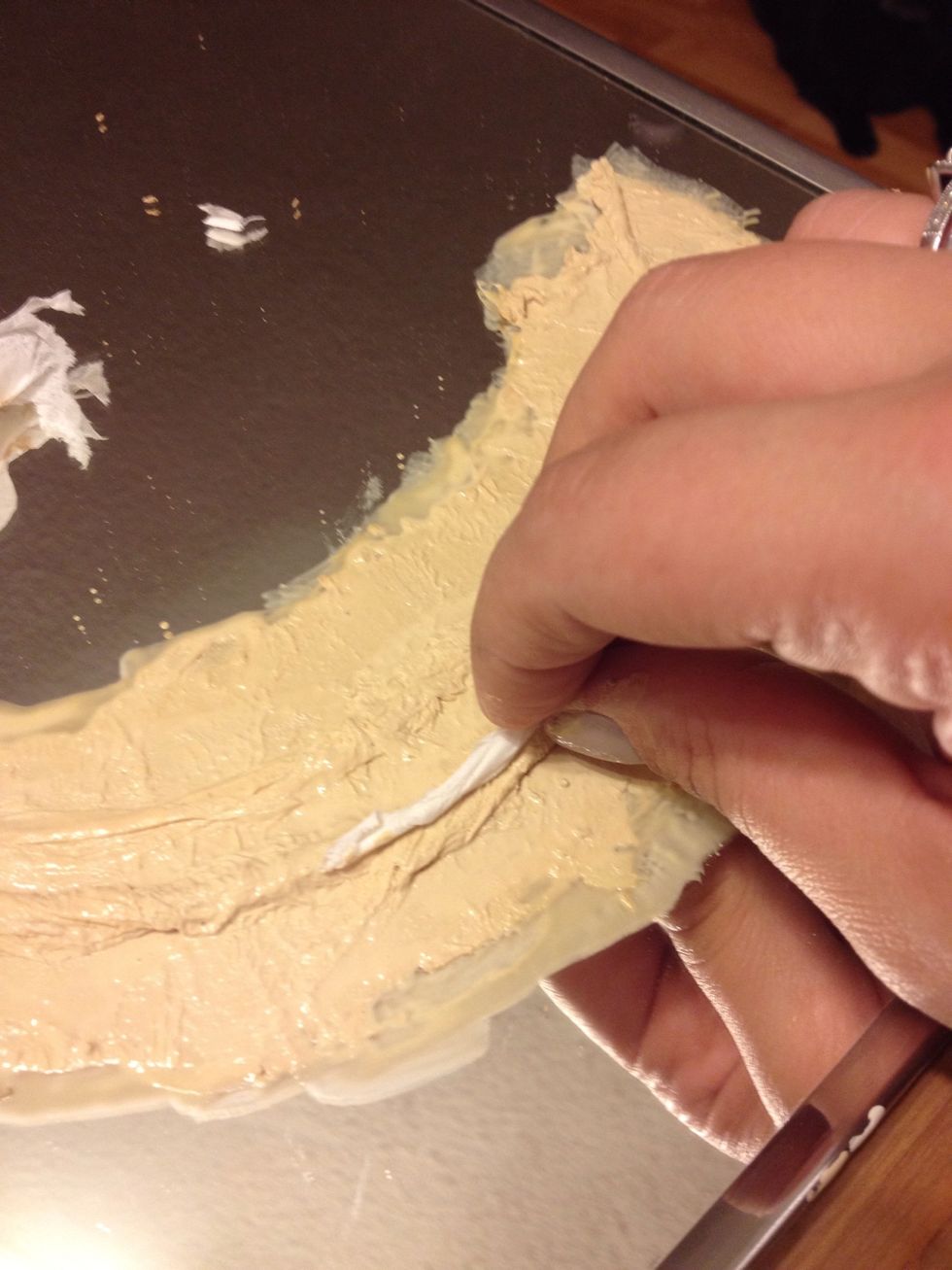 Do this on top of Wet latex.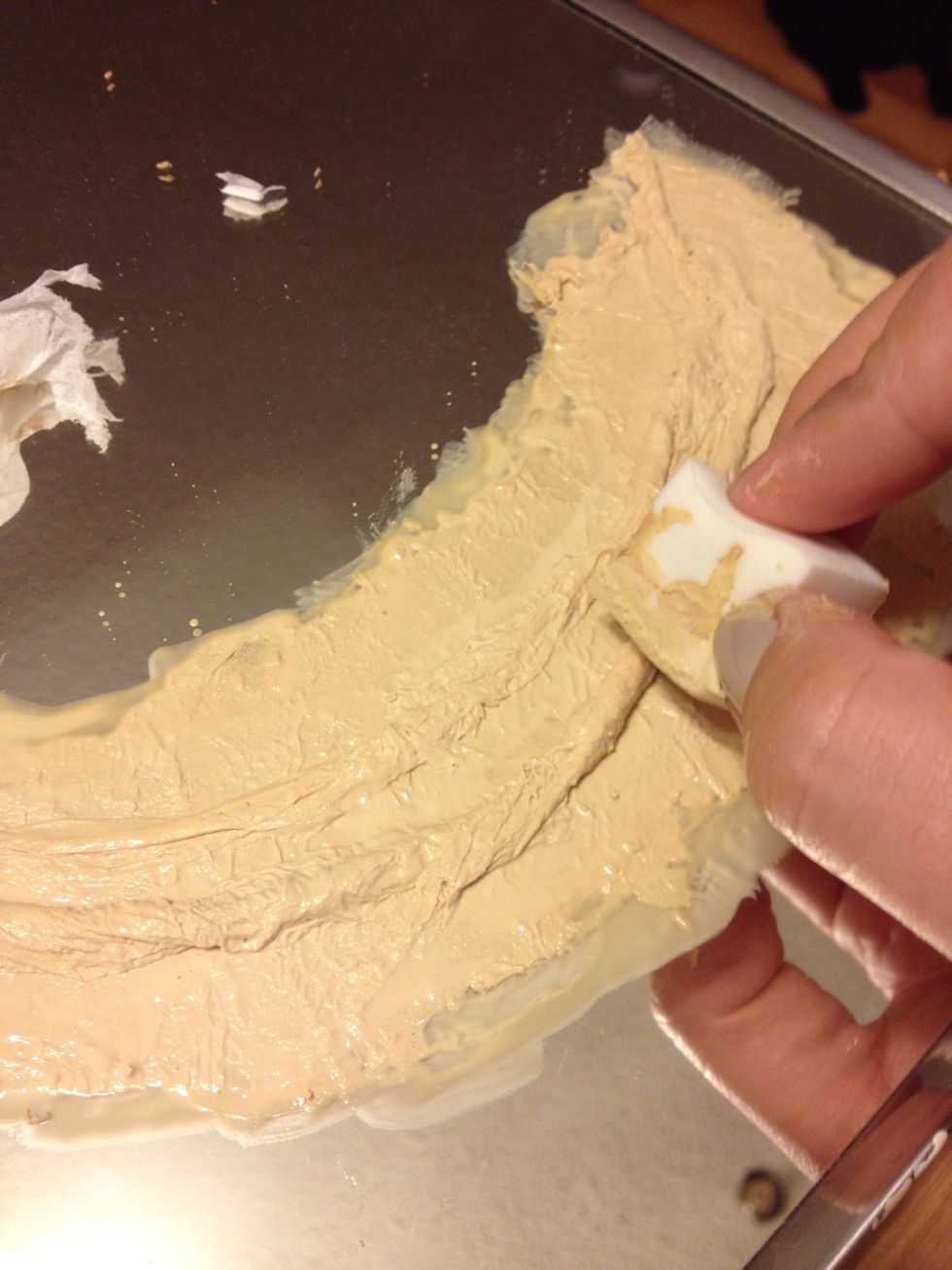 Cover again. Do about 10 layers and let dry completely. Once dry, use a brush and cover the piece with the face powder. And as you lift the piece up also powder. Prevents the latex from being sticky.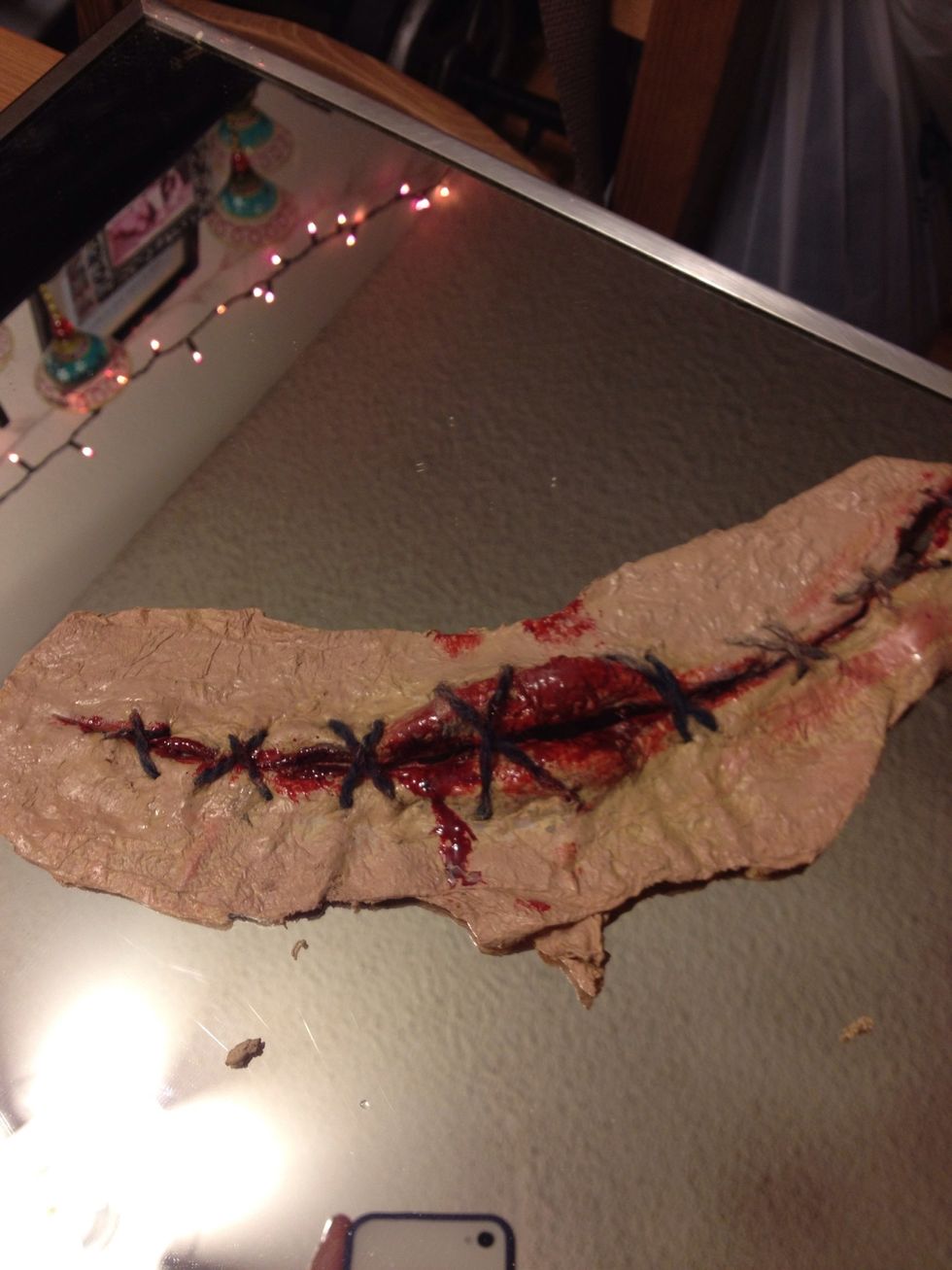 I added the stitches with regular yarn and thread. I already used this piece hence the blood and makeup.I went for the swollen lip look.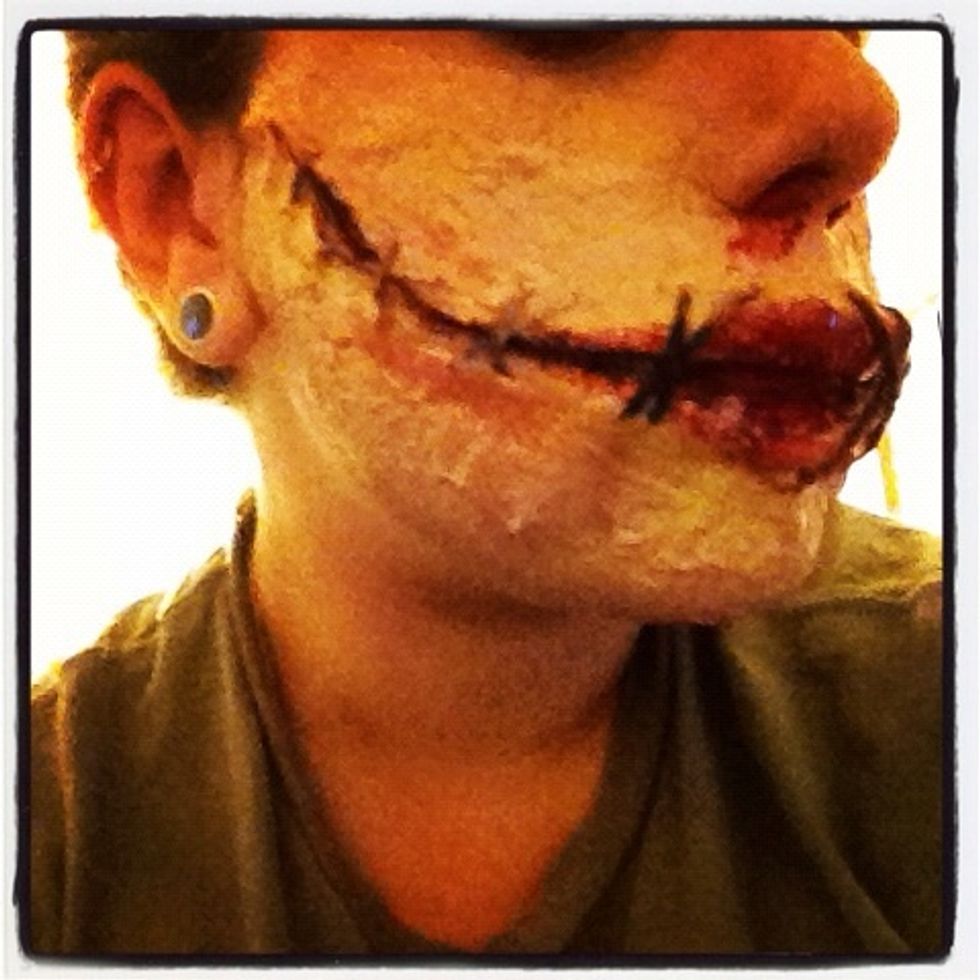 Add latex to your face and tissue layer to smooth out mask. Add blood and other makeup to your liking!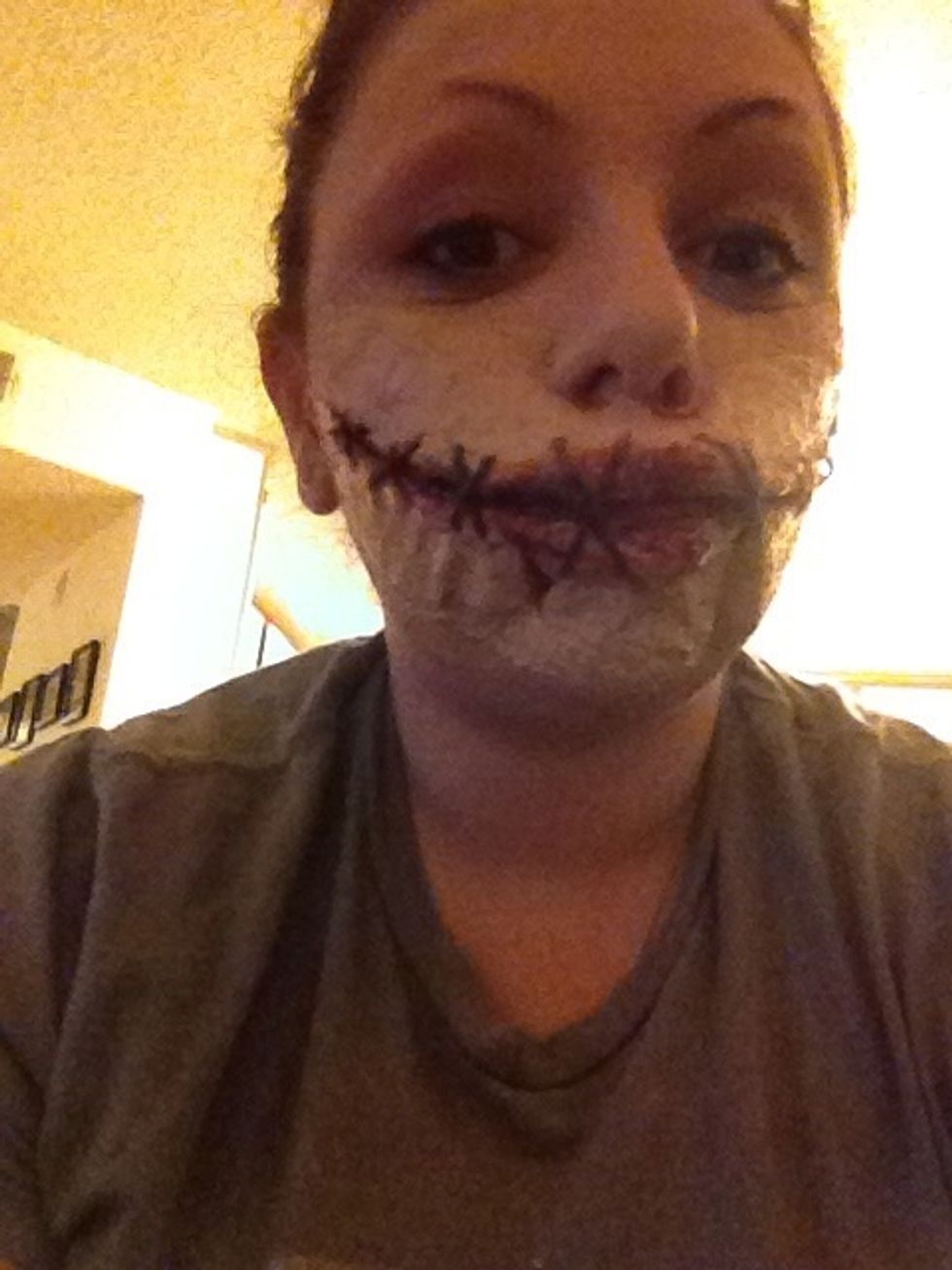 This is a general idea. It's not as neat as I could do it but I wanted to show the end result. Take your time and enjoy the transformation!!!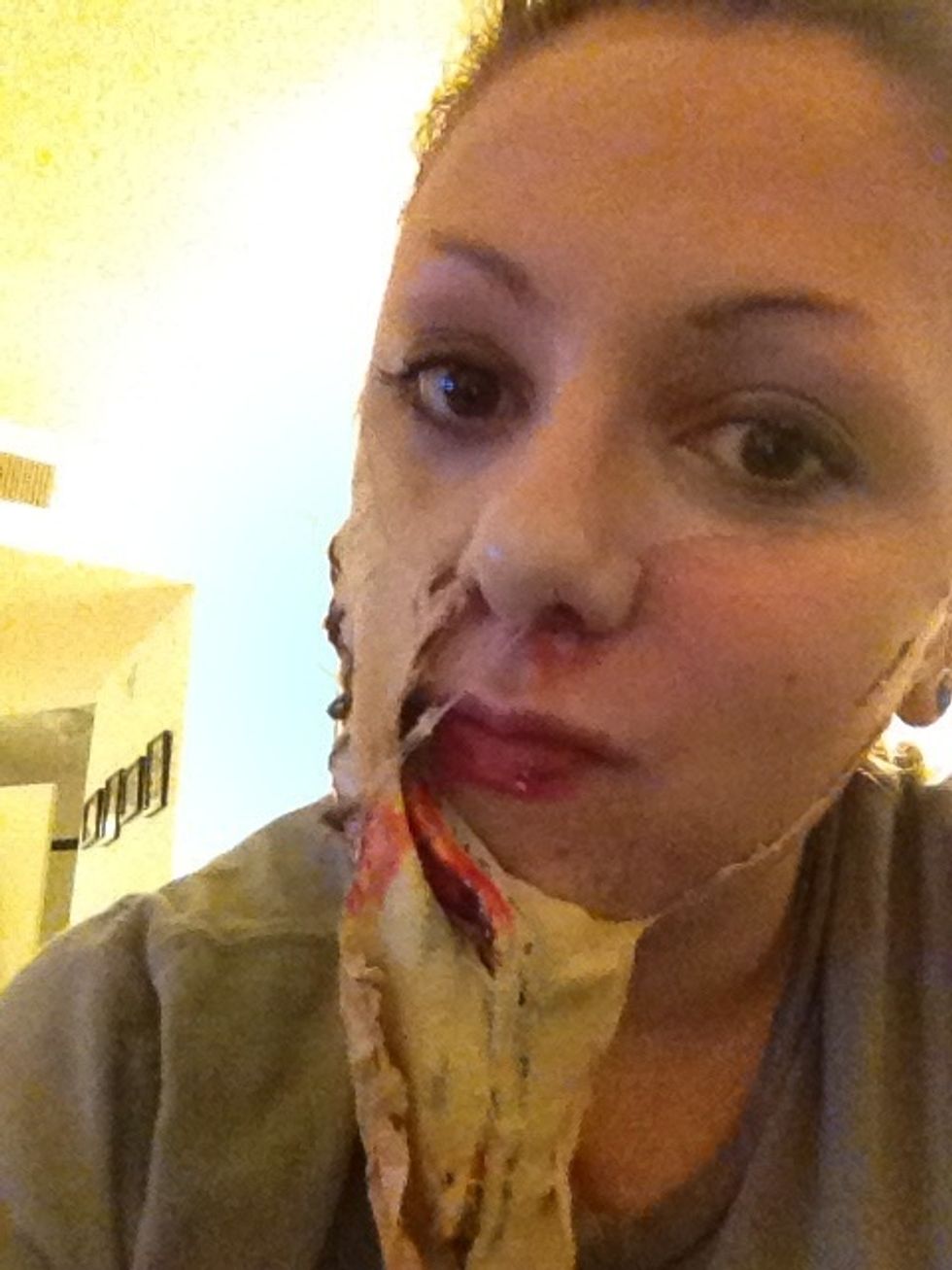 See not real!! Hahaha. Happy Halloween!!!
Liquid latex
Tissue paper
Sponge
Smooth surface
Blow dryer
String
Facial powder/ brush
Fake blood
Nicole Rizzuto
Champagne taste on beer budget... Well I'm gonna learn how to make my own champagne !!!!