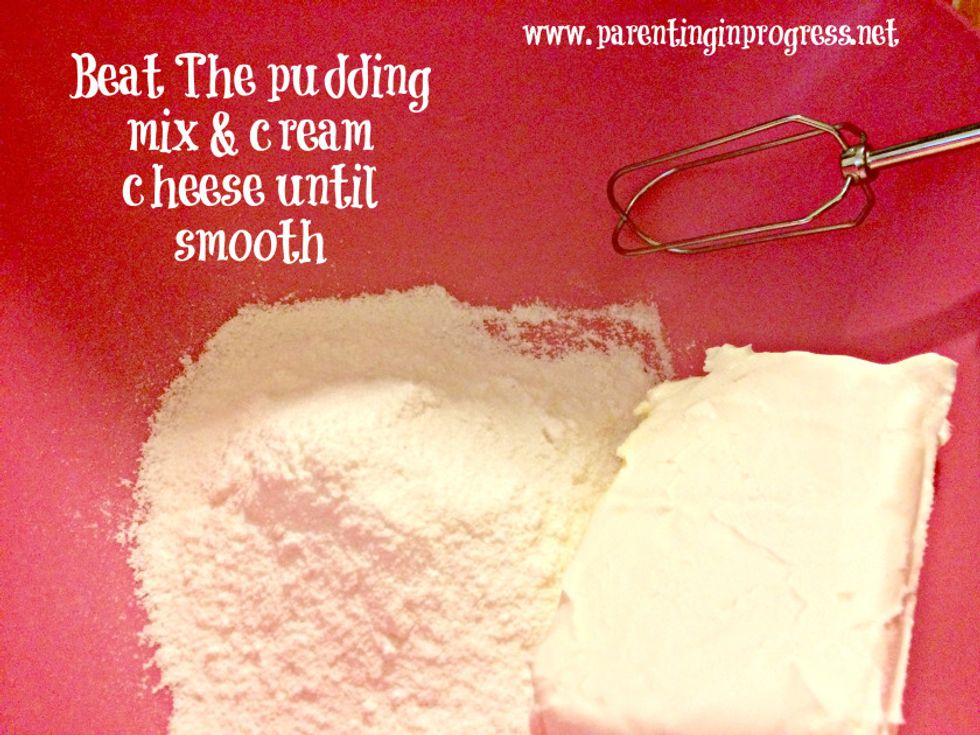 Mix the dry pudding ingredients with the softened cream cheese until smooth.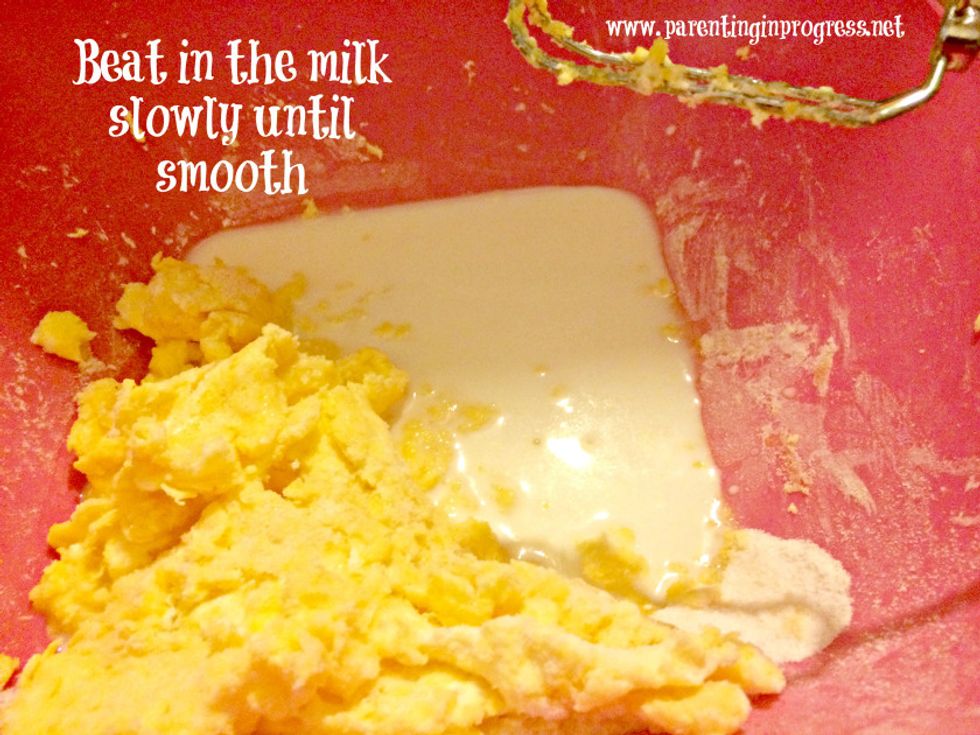 Add the milk and mix until smooth (no lumps)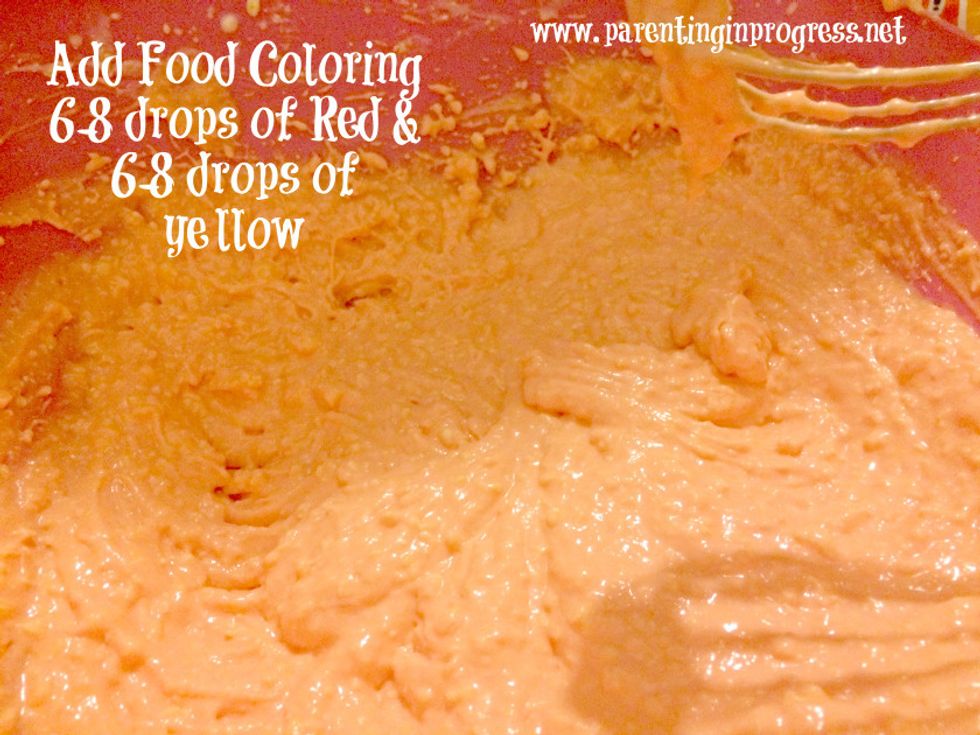 Add food coloring as desired. You can either use orange or mix red and yellow (about 6-8 drops of each).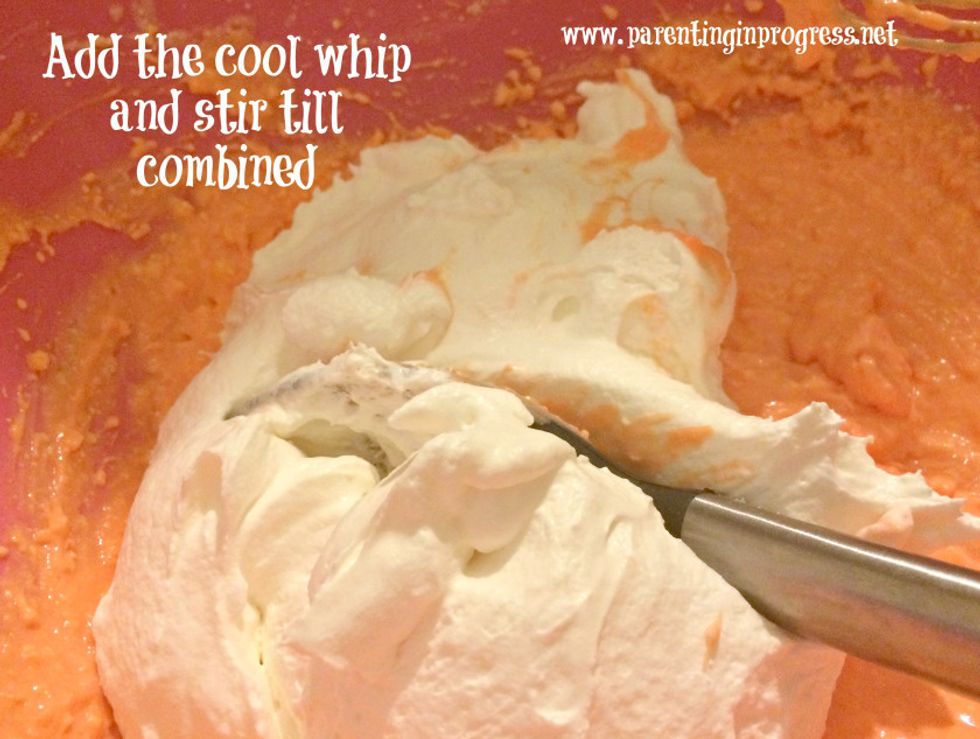 Add the container of whip cream (thawed) and stir until combined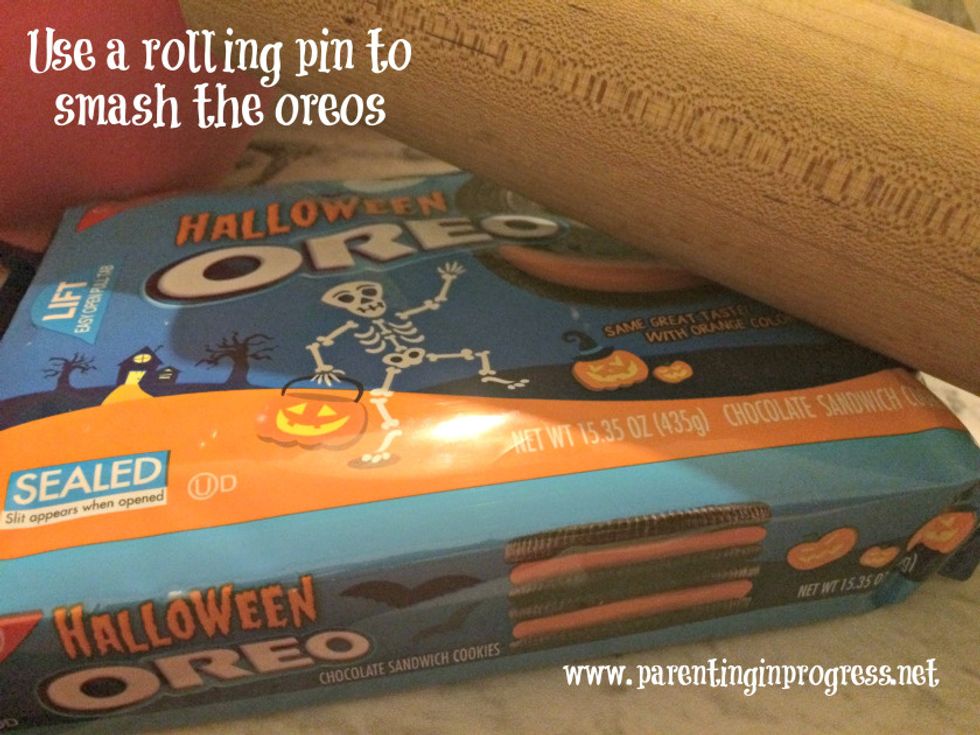 Crush the Oreos, I used a rolling pin but whatever works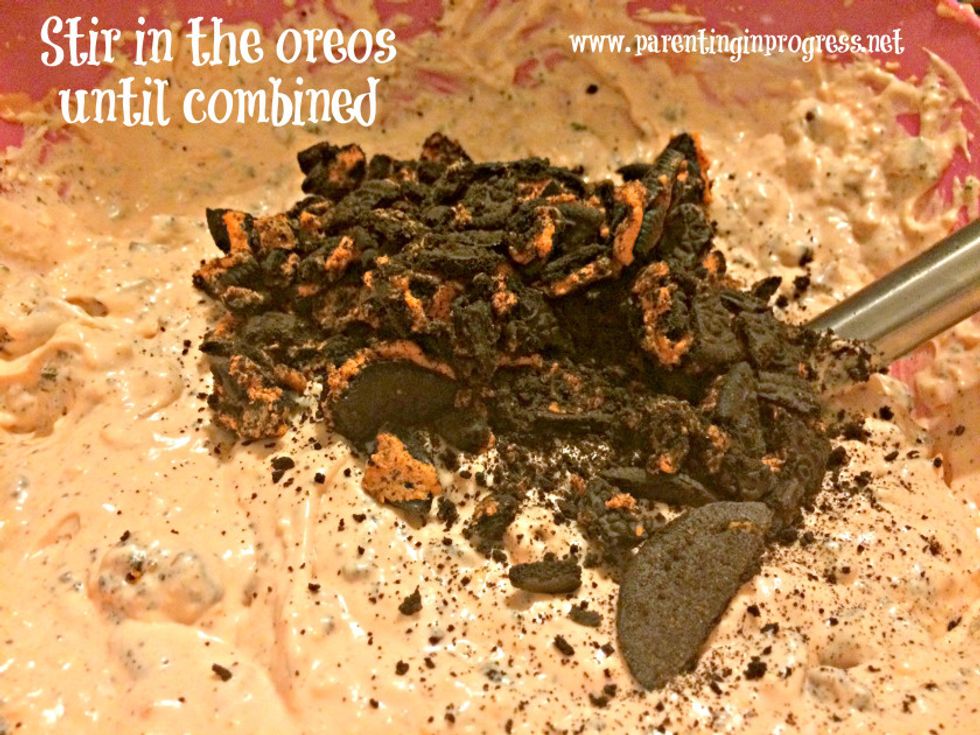 Stir in the Oreos until mixed well. Chill in the fridge for 2 hours before serving. Garnish with additional Oreos and mini marshmallows on top if desired.
1.0 pkg Halloween Oreo Cookies
1.0 tub Cool Whip
1.0 large pkg Vanilla Pudding
1.0 8 oz pkg of Cream Cheese
2.0c Milk
1.0c Mini Marshmellow (optional)
1.0 Orange Food Coloring (6-8 Drops)