How to make halloween fairies; updated!
All the steps to create whimsical fall yard fairies
39075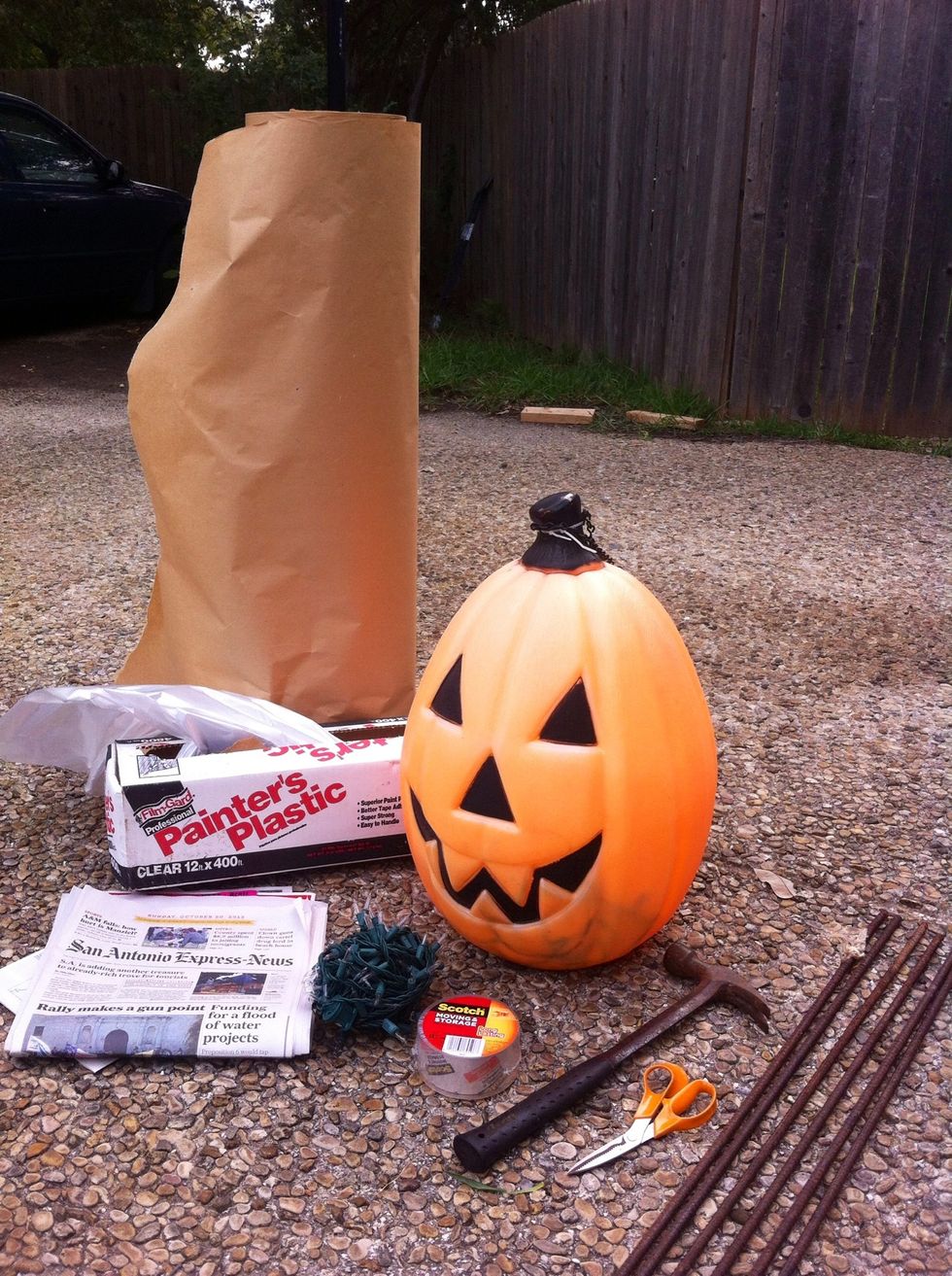 Gather supplies listed on Supply List.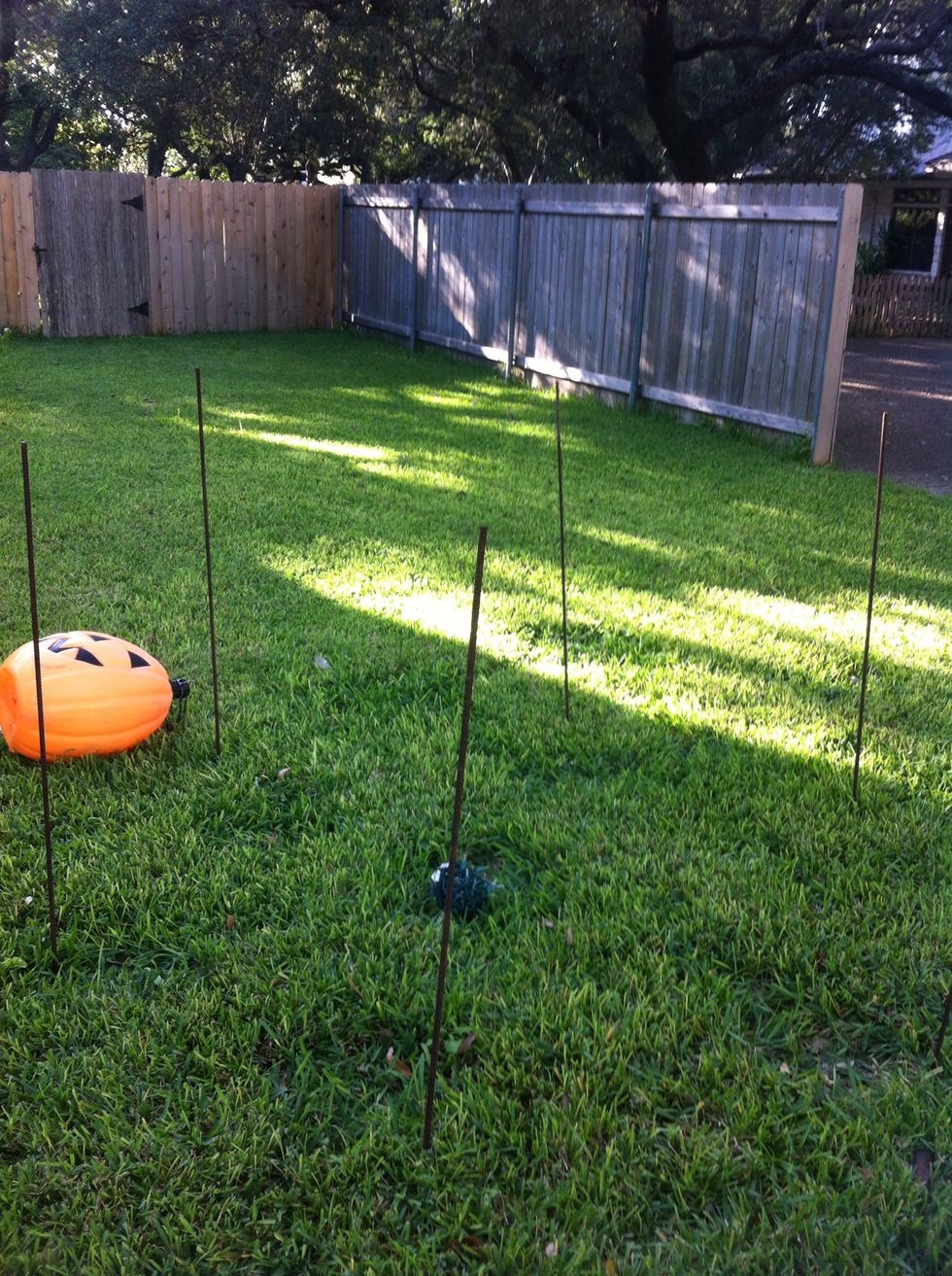 BODY. Hammer rebar into ground to form a circle. Space about 2 feet apart.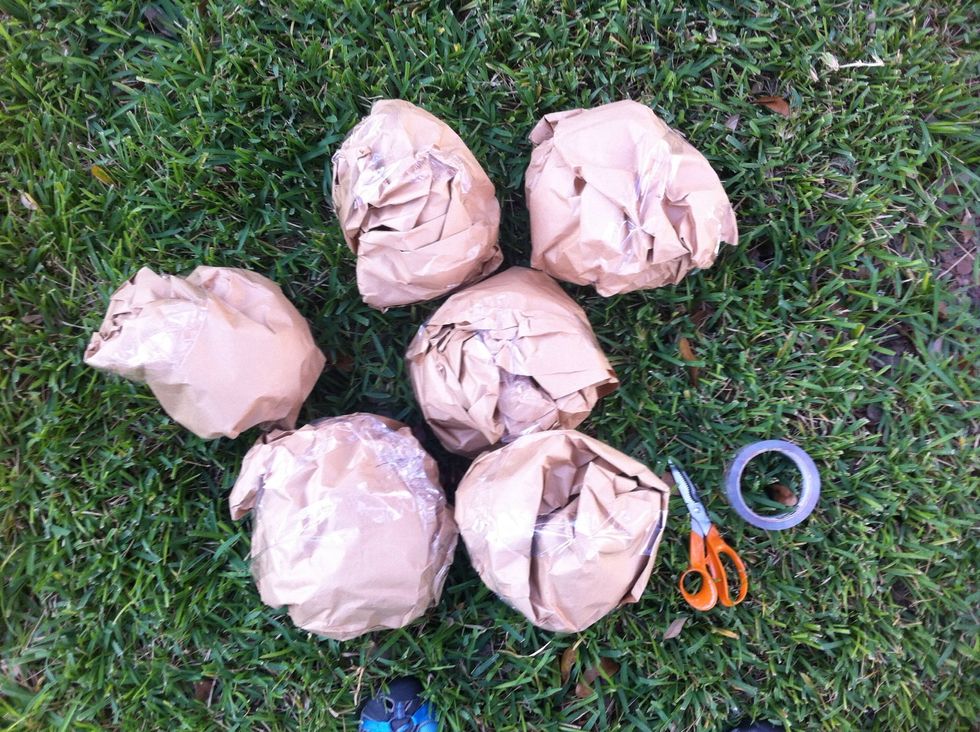 HEAD. Make heads by jamming a "head-size" ball of newspaper or butcher paper onto the top of the rebar.
Use packing tape to strap head securely onto rebar.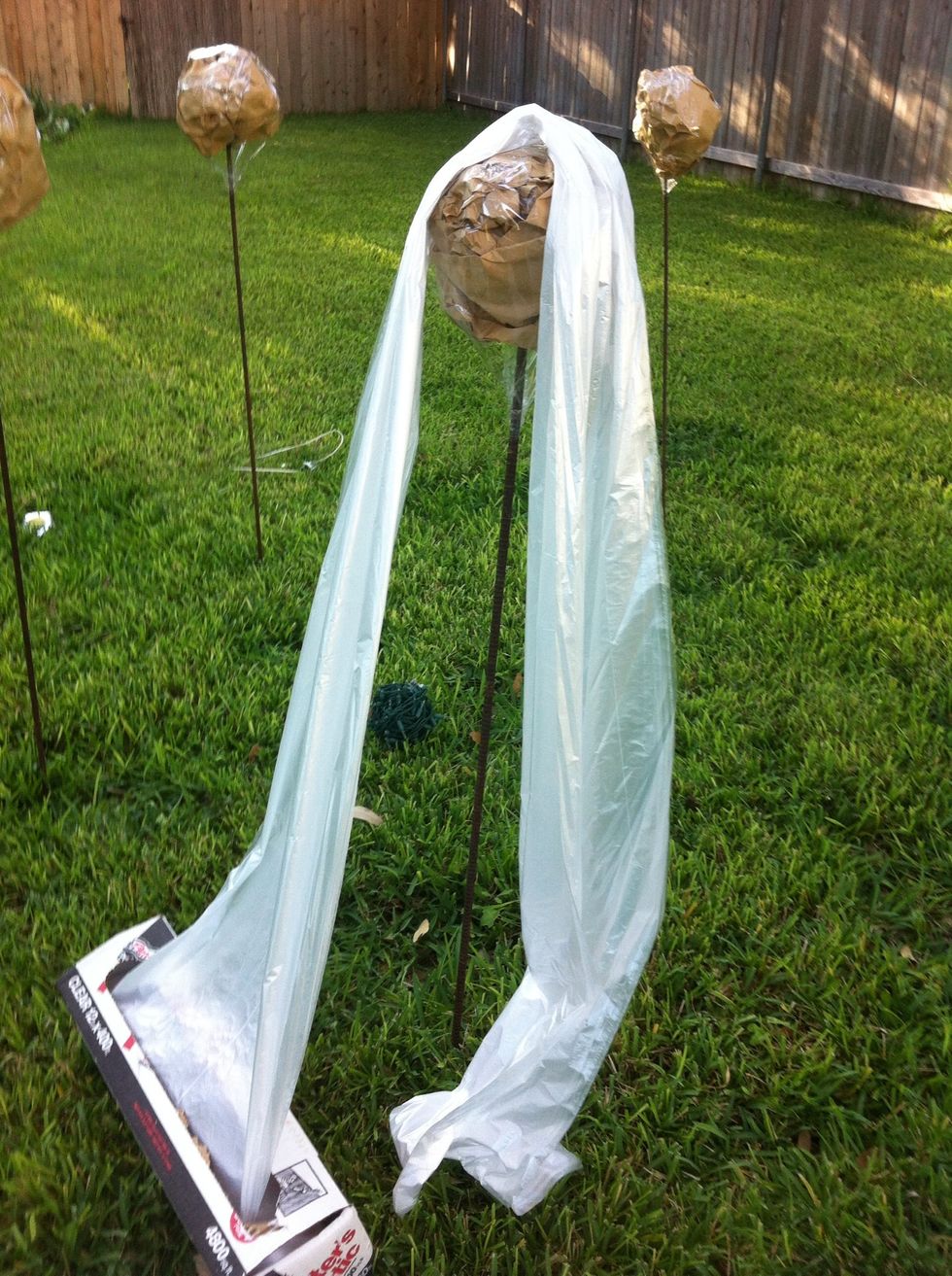 Cut length of plastic sheeting a little more than 2 times the height of rebar and head. Center length of plastic over head.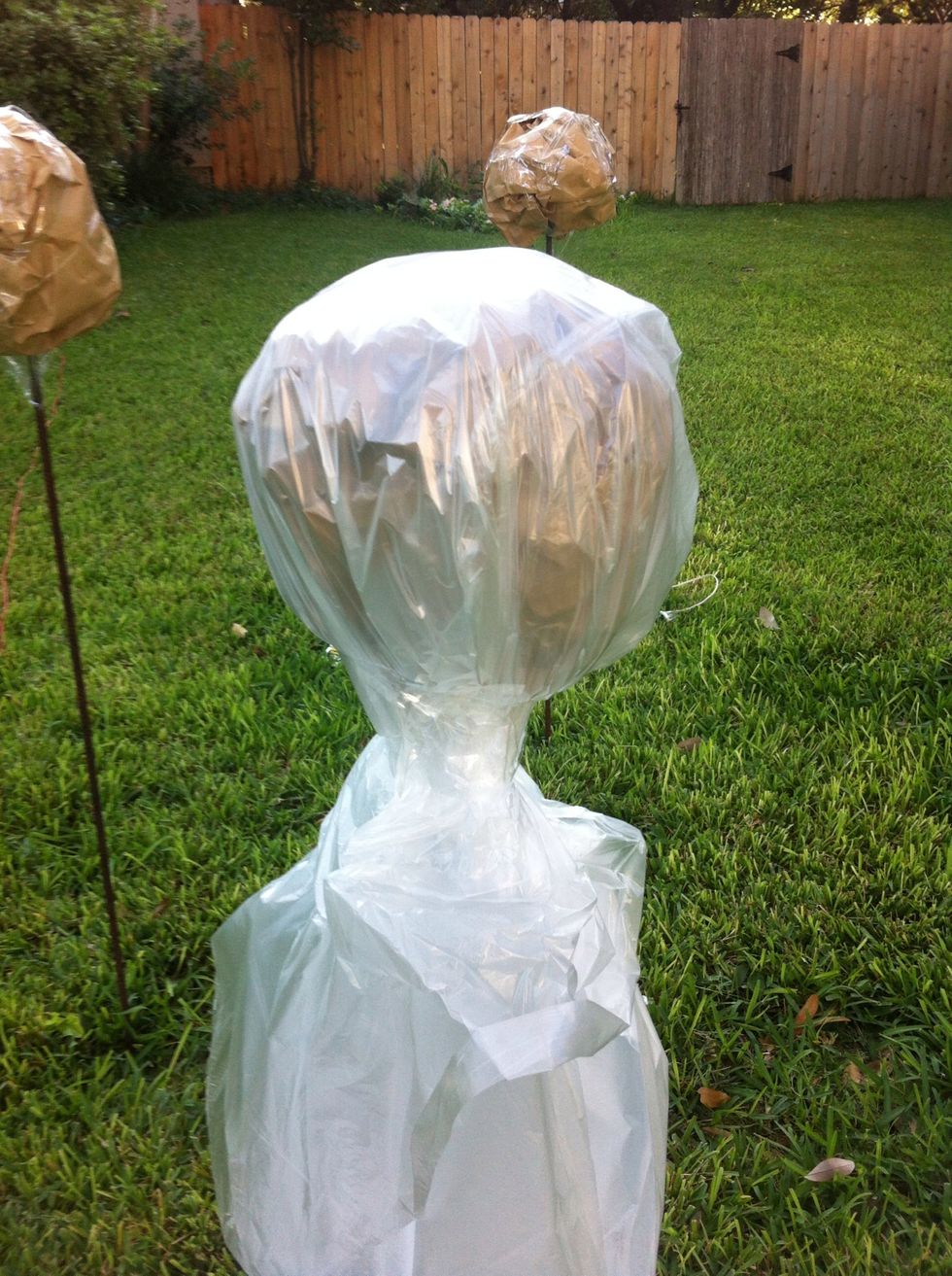 Spread to cover head. Gather at neck and tape securely. Repeat for others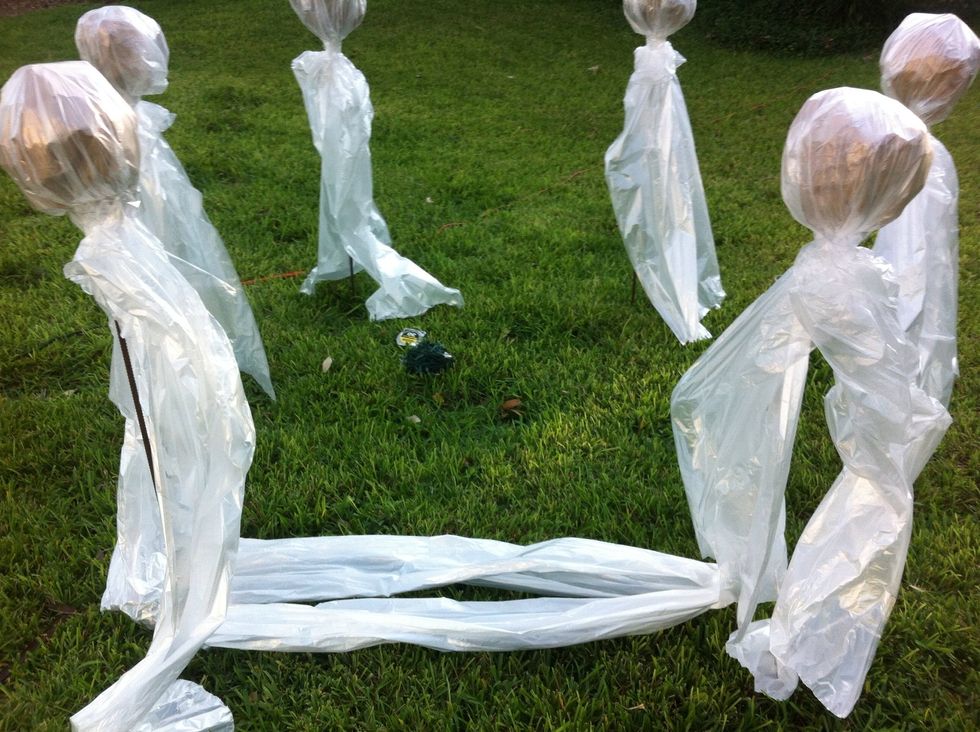 ARMS. Cut a length of plastic a little more than 2 times the distance between rebars.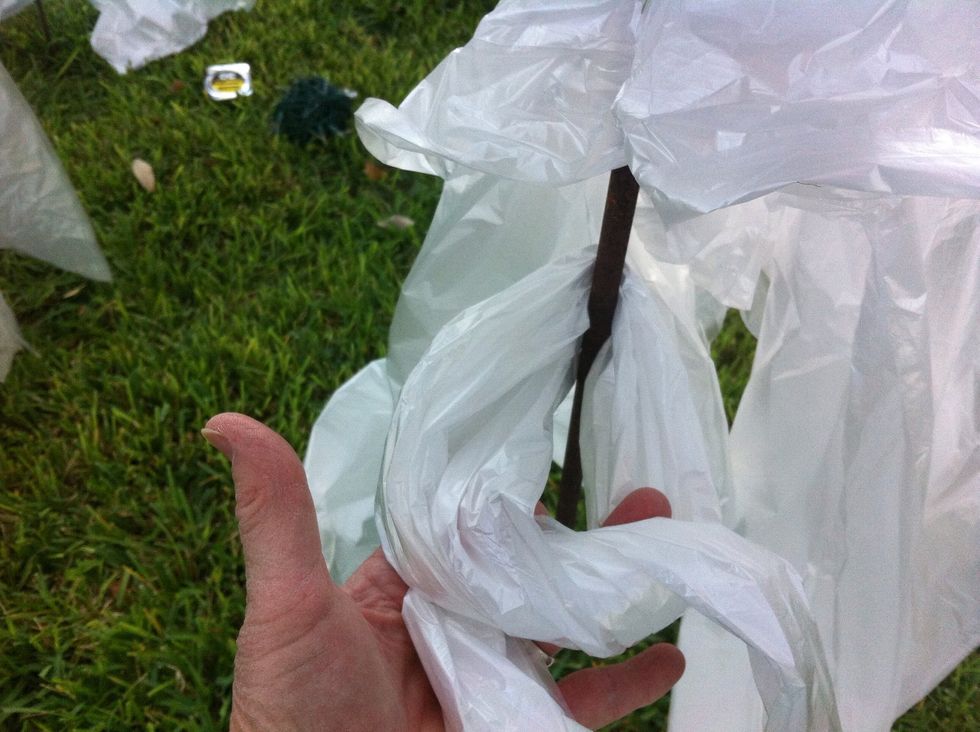 Tie around rebar just under head. Repeat for others.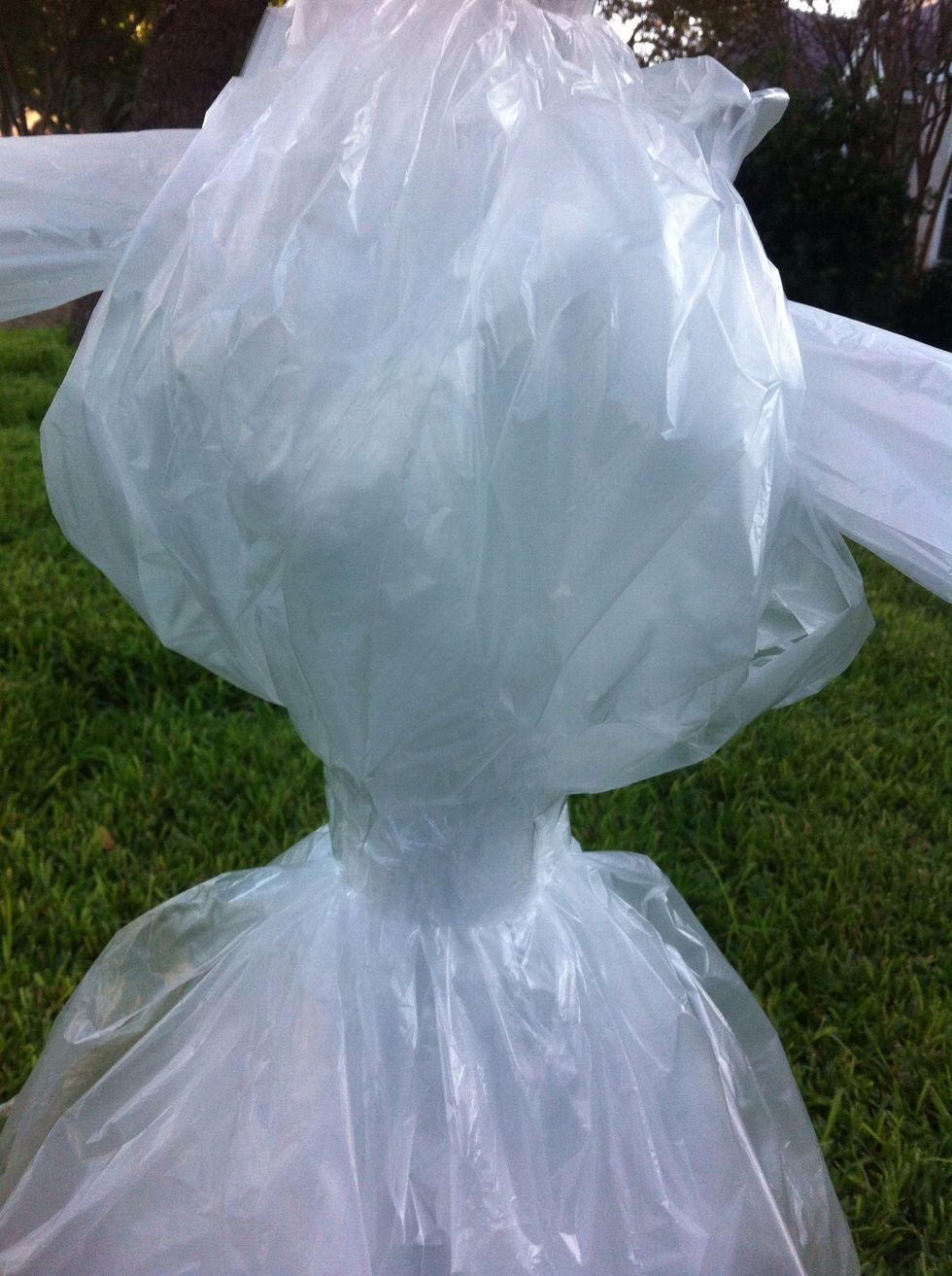 WAIST. Gather plastic under arms. Loosely tape waist. Spread and fluff 'bodice'.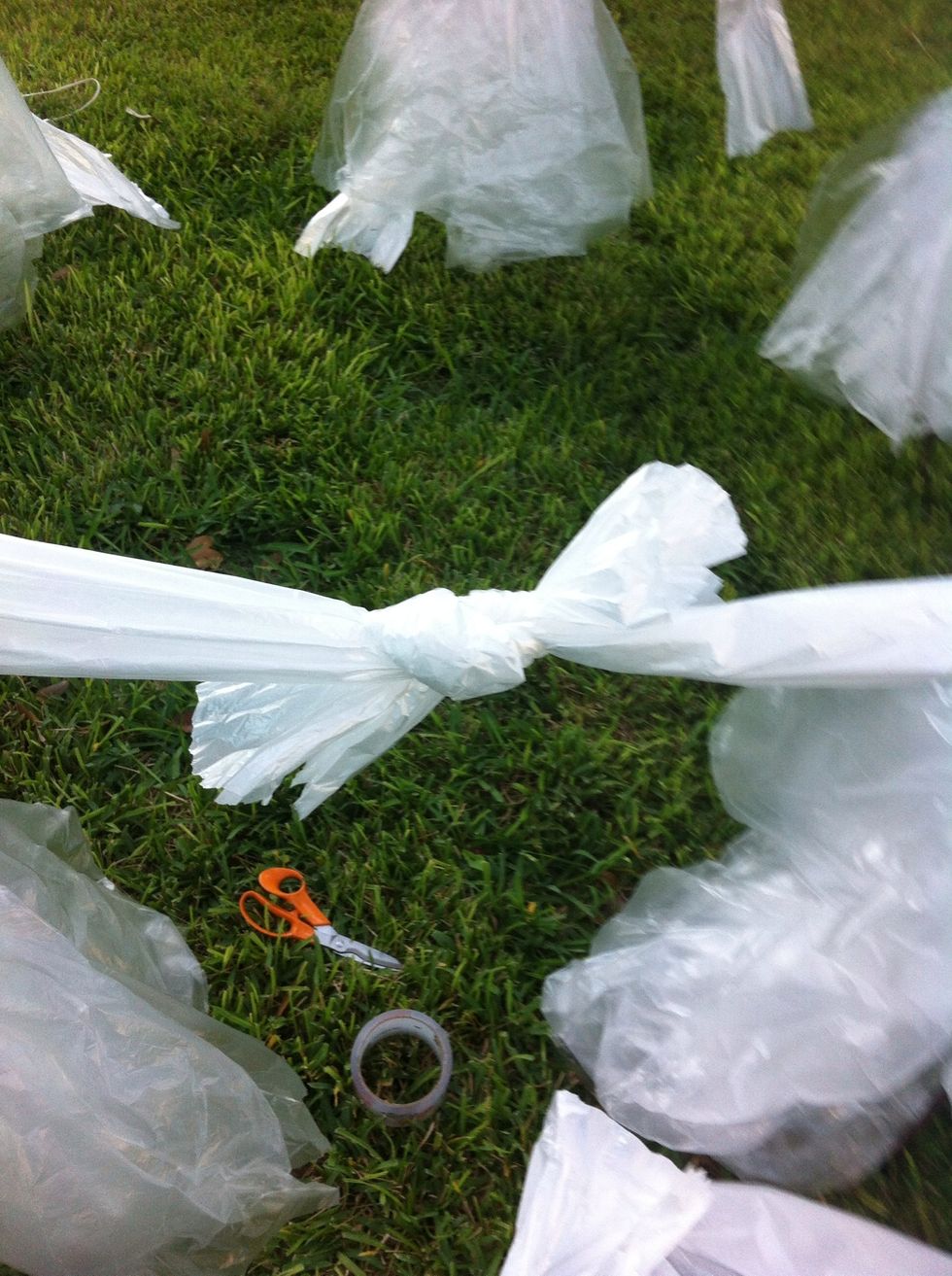 HANDS. Tie ends of plastic sheeting together between rebars. Don't allow much slack. Trim off excess.
CAMPFIRE. Pile a cluster of twinkle lights in center of Fairy Ring. Partially cover with dry leaves.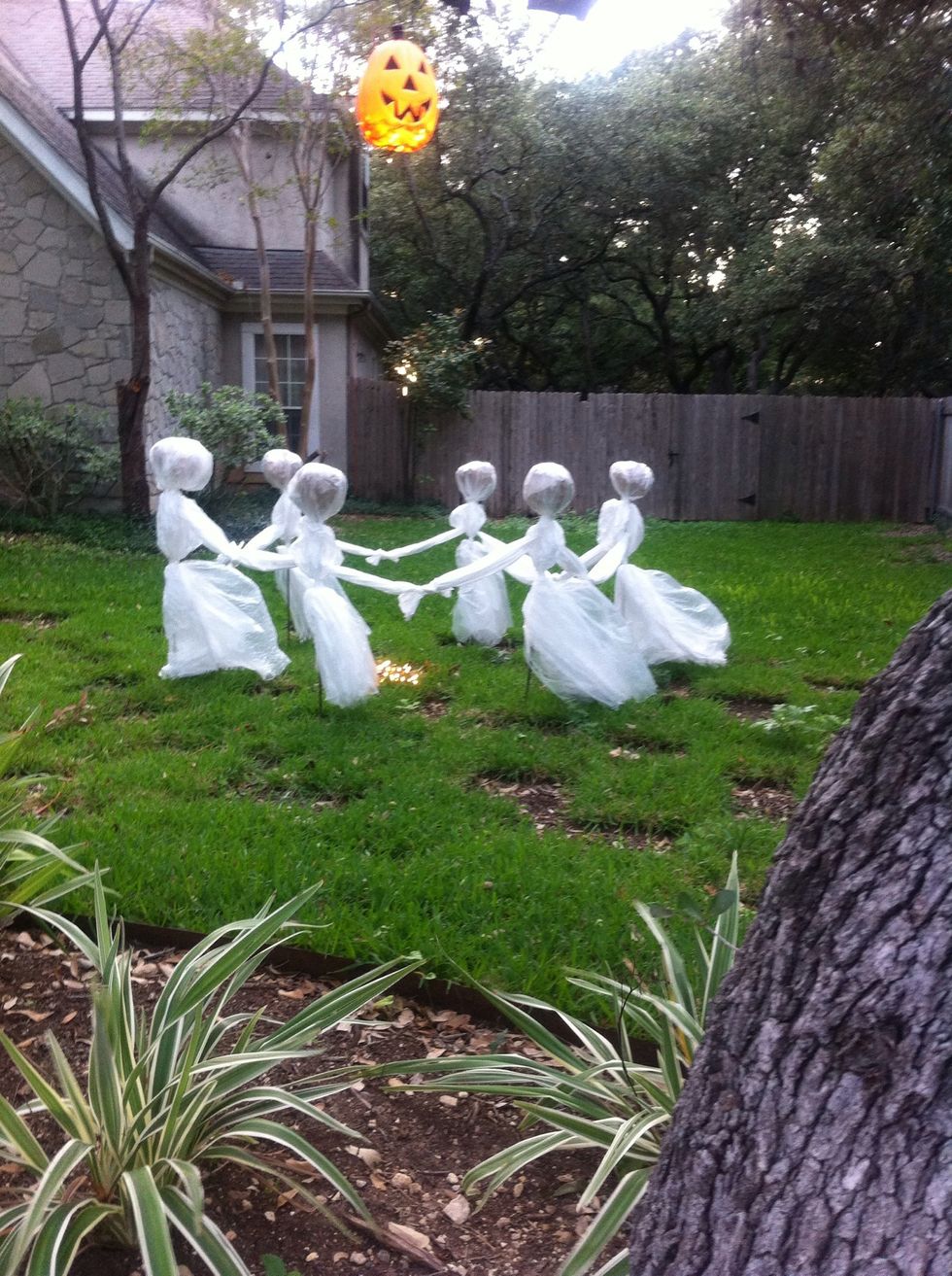 Magic is starting to happen!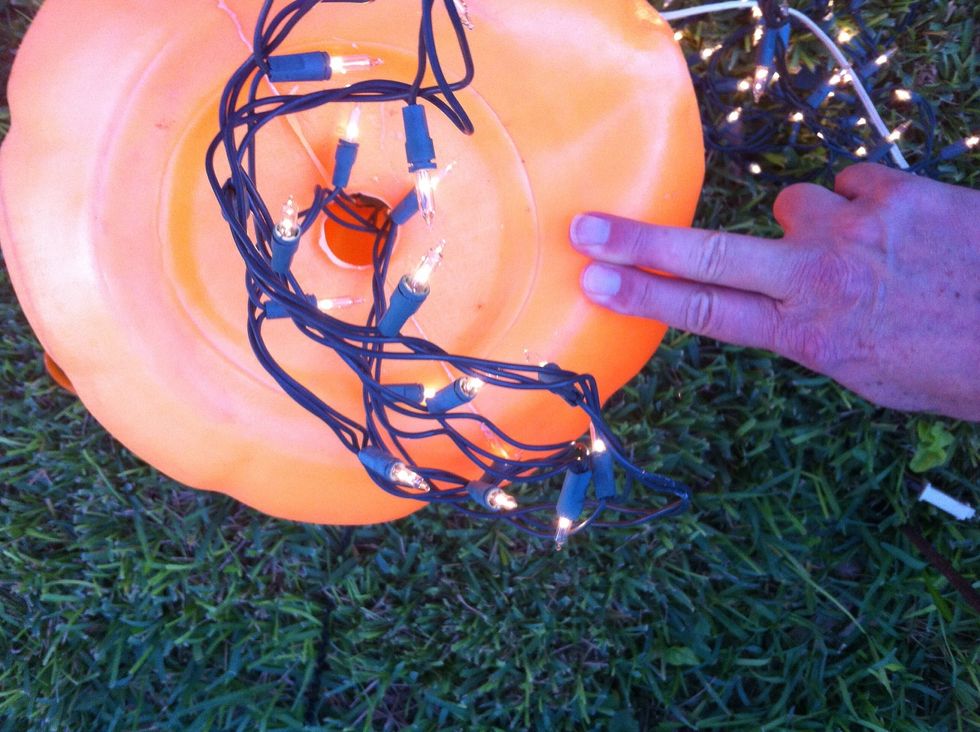 MOON. Stuff a string of twinkle lights into plastic pumpkin.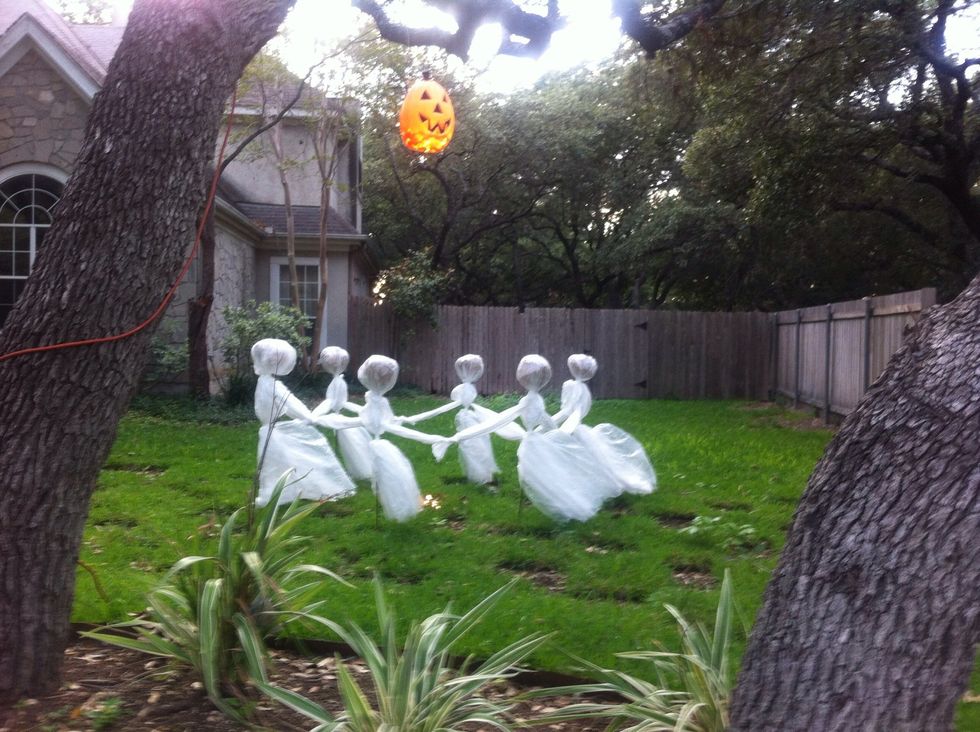 MOON. Suspend moon above Fairy Ring.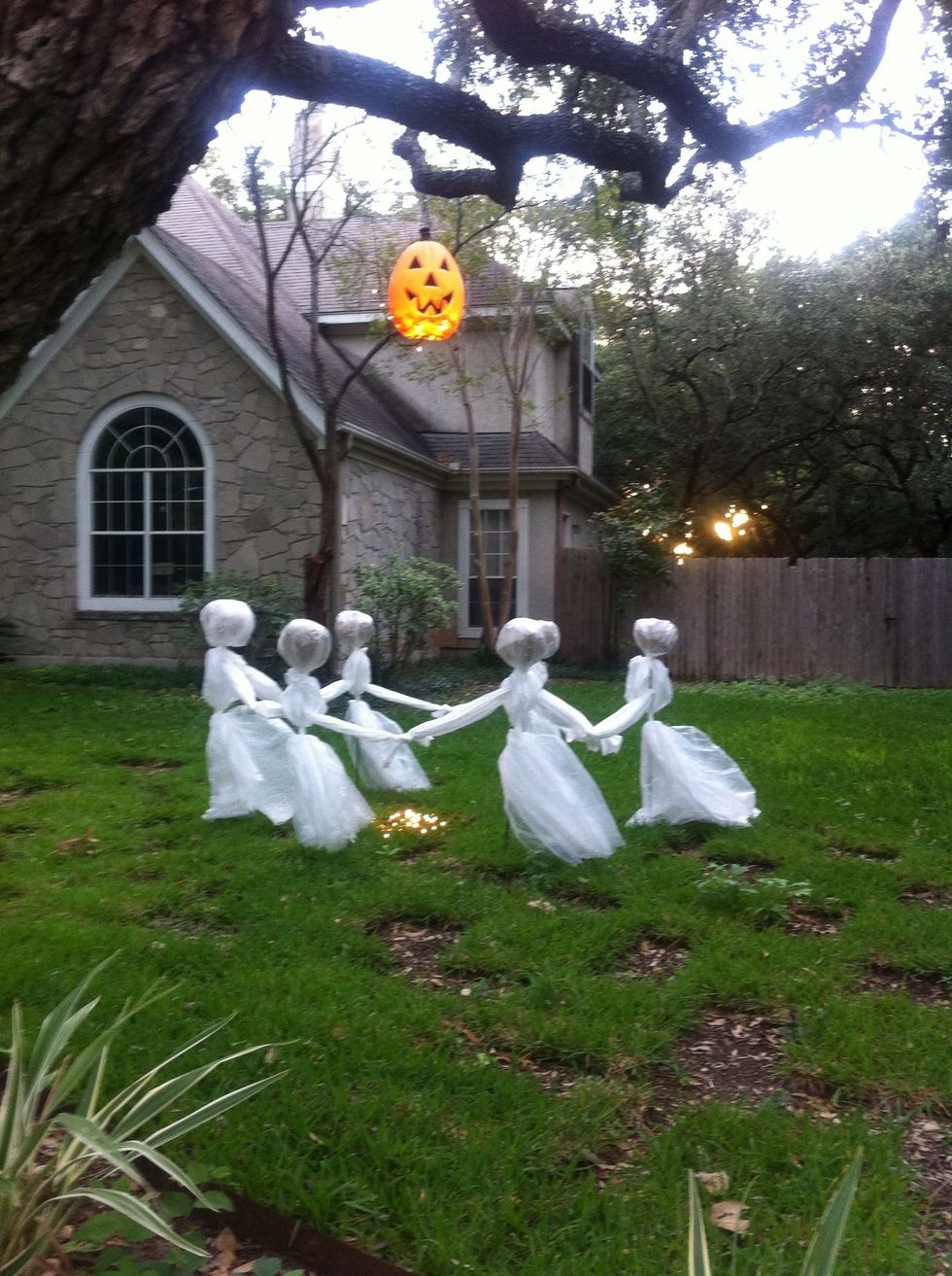 Let the sun set, the wind blow and the magic begin!
Check back at Thanksgiving for instructions to convert fairies into Angels at the Nativity.
6.0 Rebars or stakes; 3-4 feet each
1.0 Roll clear packing tape
40.0yd Clear plastic sheeting or drop cloth
40.0 Sheets newspaper or butcher paper
1.0 Jumbo plastic Pumpkin
1.0 String clear Twinkie lights
Hammer
Scissors