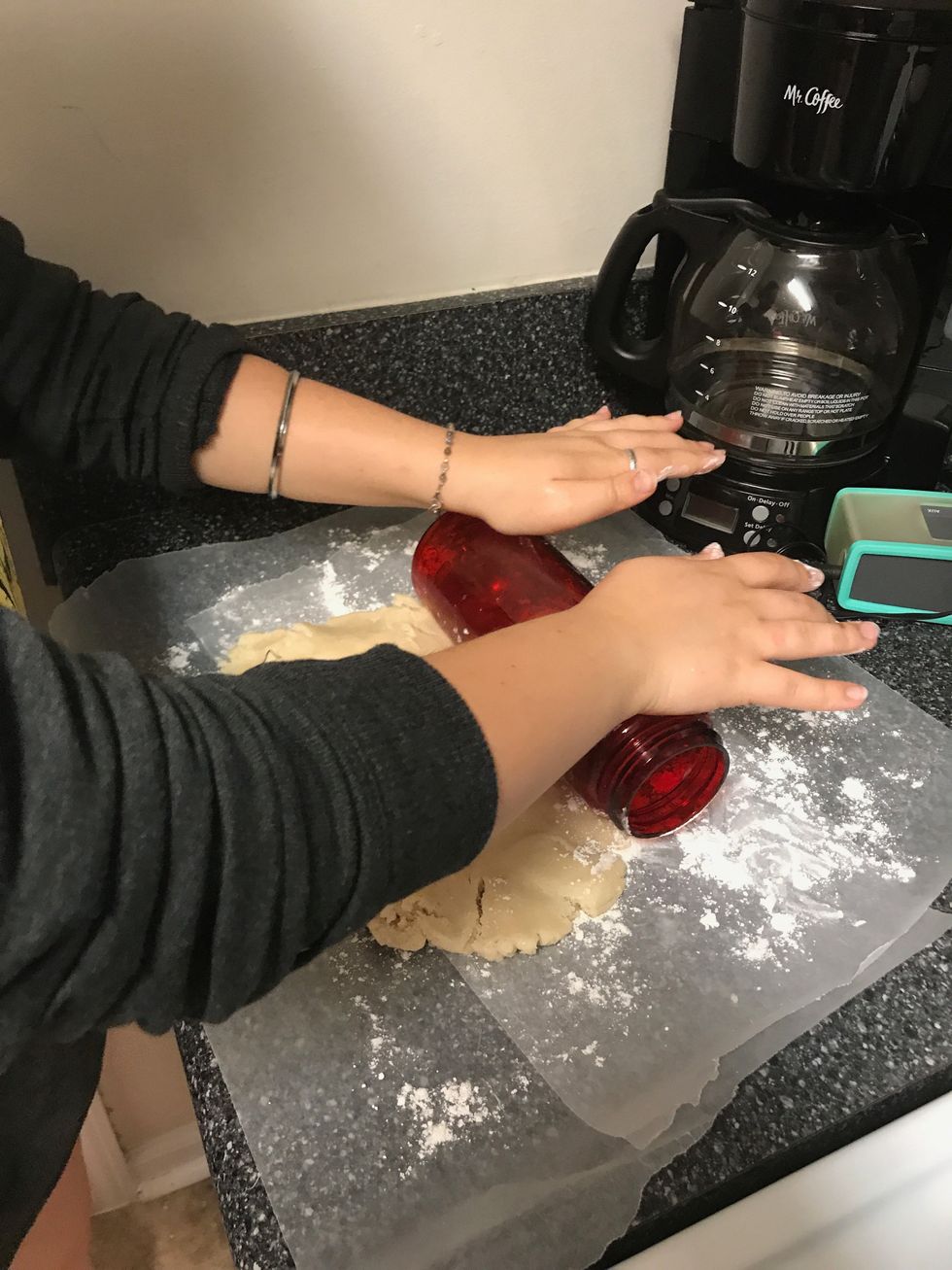 First, roll out your cookie dough onto parchment paper. Make sure to coat your rolling pin with flour so that the dough does not stick. It should be about a quarter inch thick.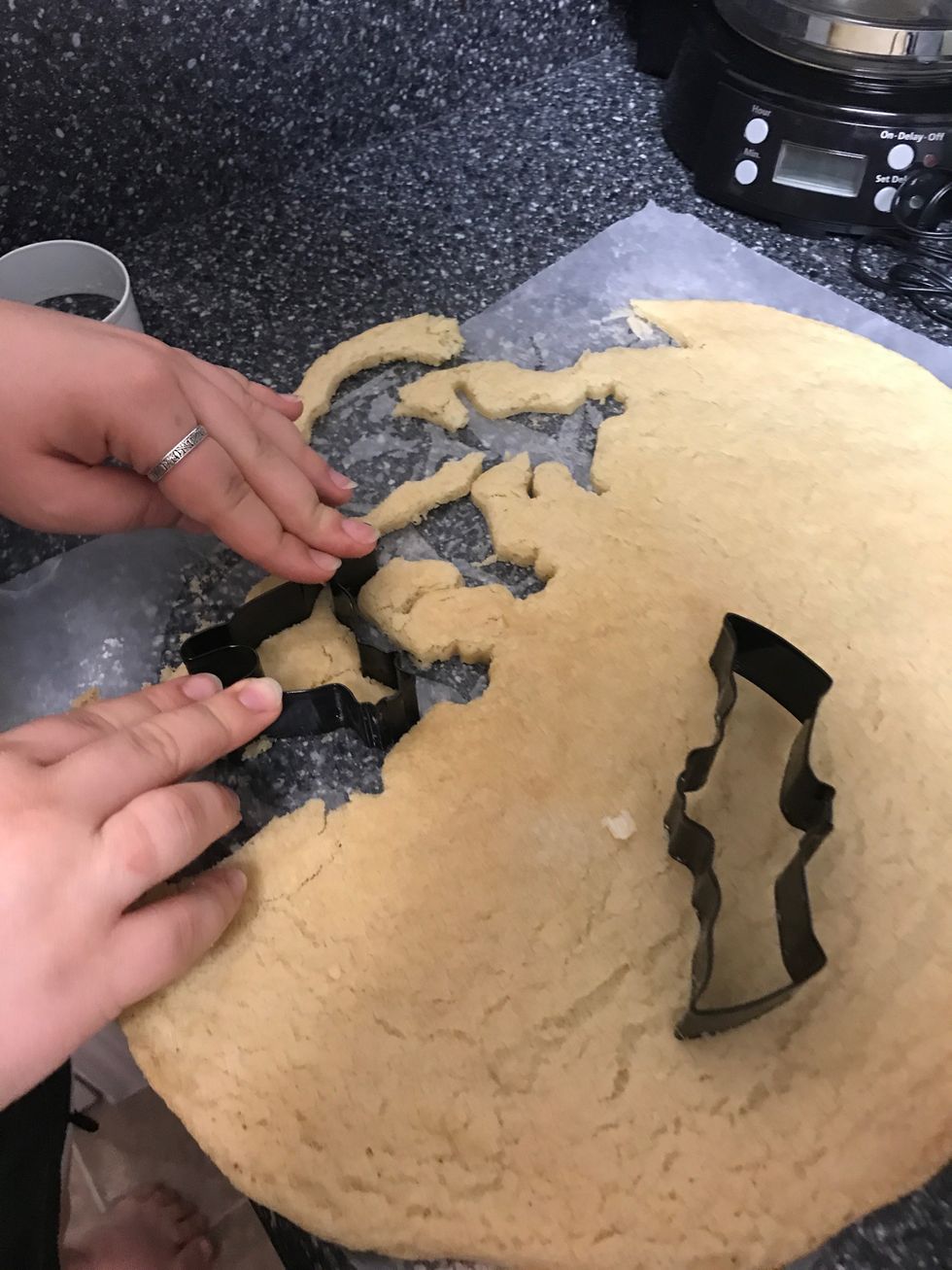 Cook the dough on a cookie sheet at the instructed time/temp. Allow the giant cookie to cool for a few minutes. Then, use cookie cutters to cut out the shapes.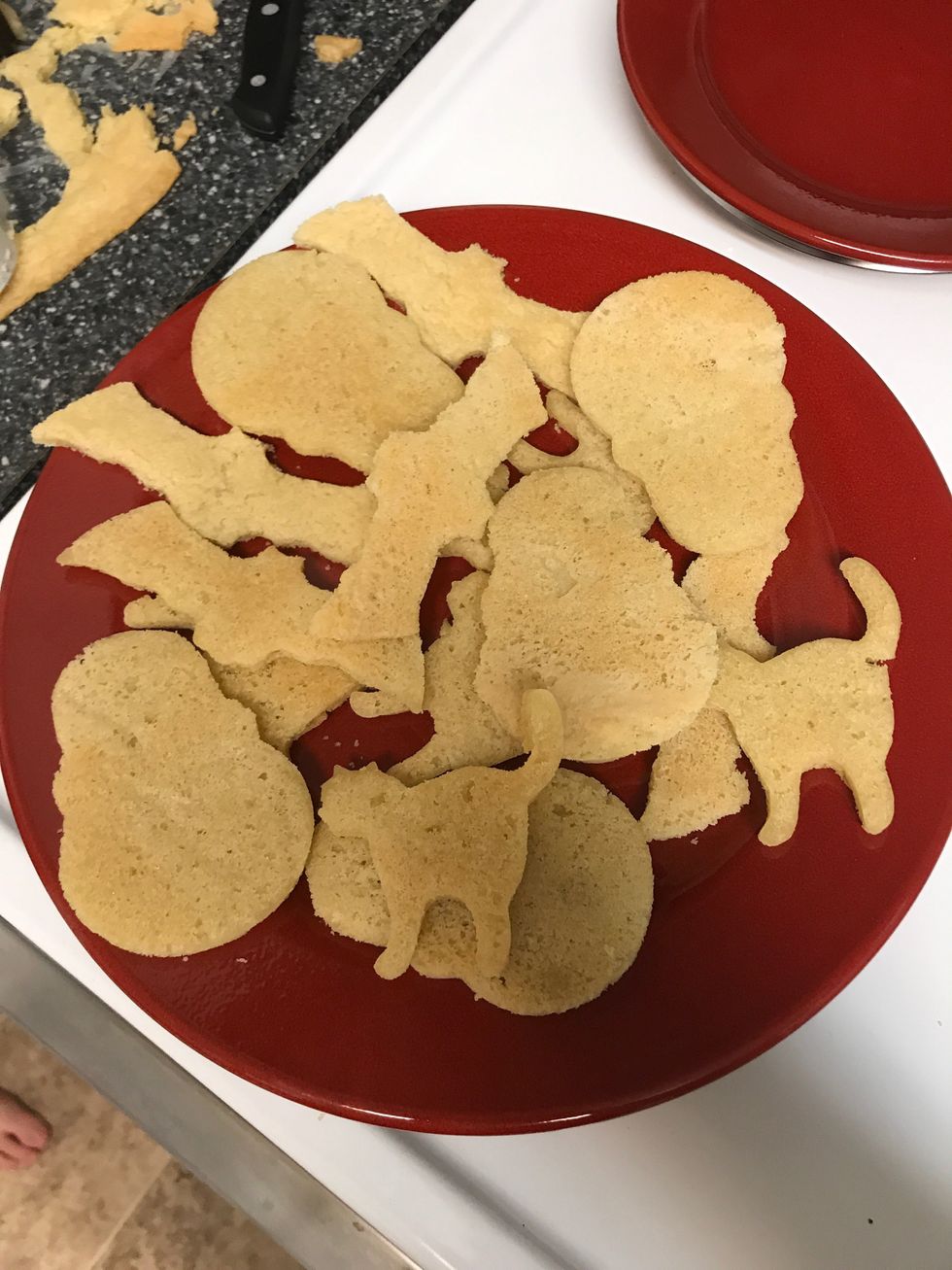 Place all of your cookies on a plate for decorating. I have found that cutting the cookies after they have been baked helps them to have sharper shapes, as you can see.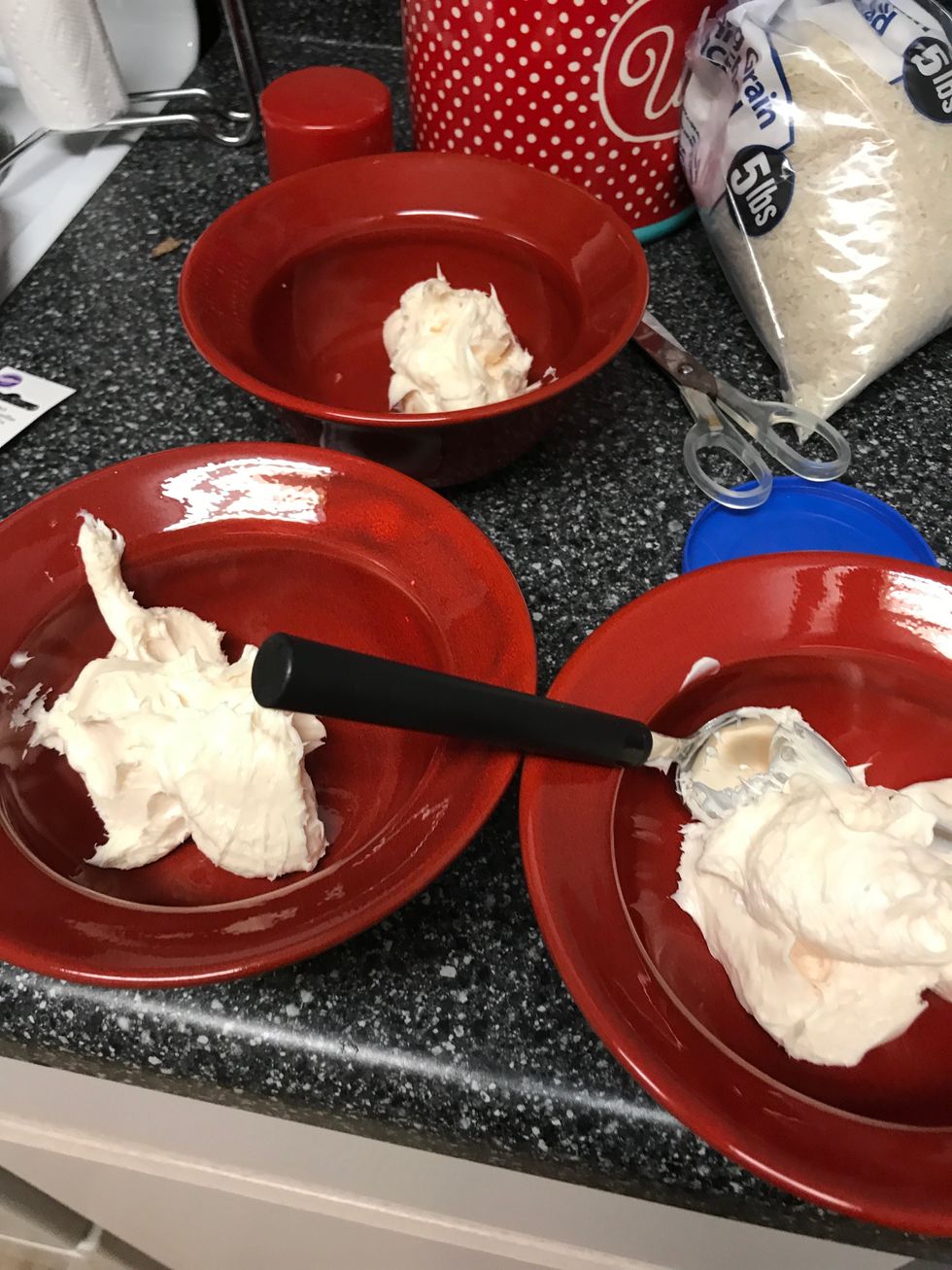 Divide your vanilla icing into three different bowls. You can then color the icing however you want. I chose red, purple, and green for Halloween.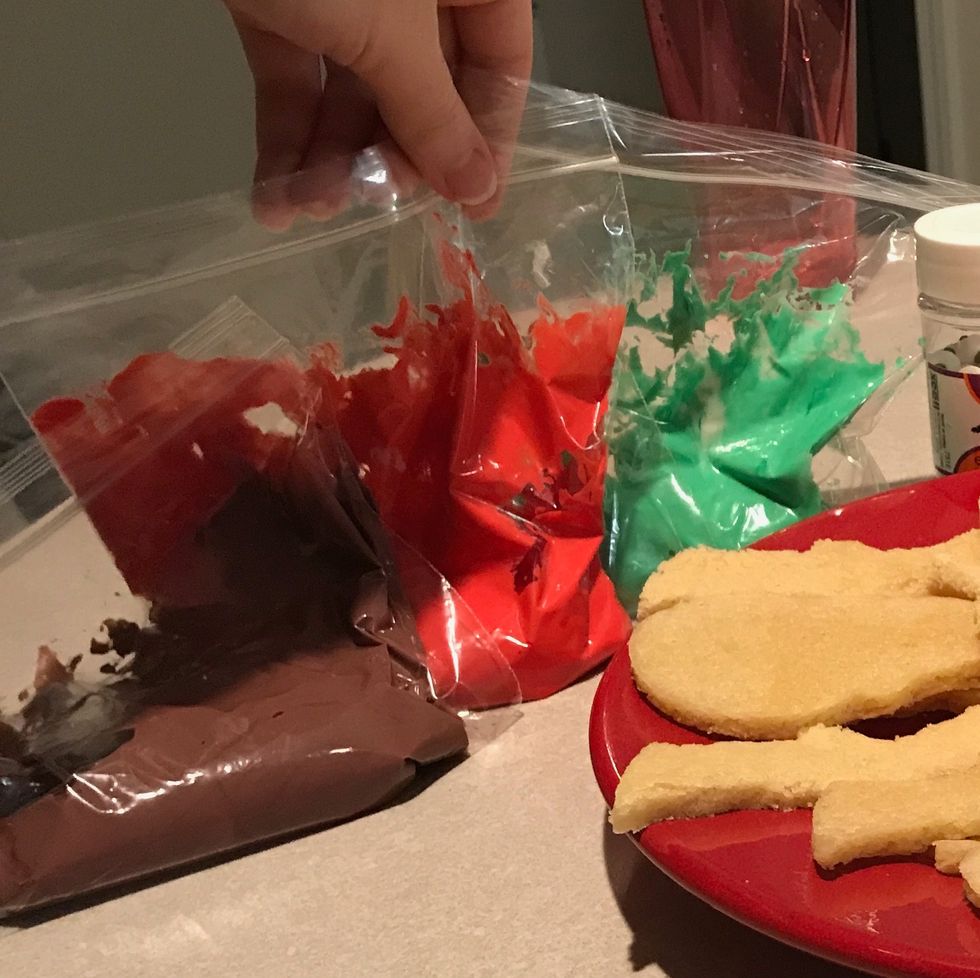 You can then place the icing into three separate sandwich bags. Either cut off a small tip on the corner of each bag for icing OR first place an icing piper in each bag BEFORE putting in the icing.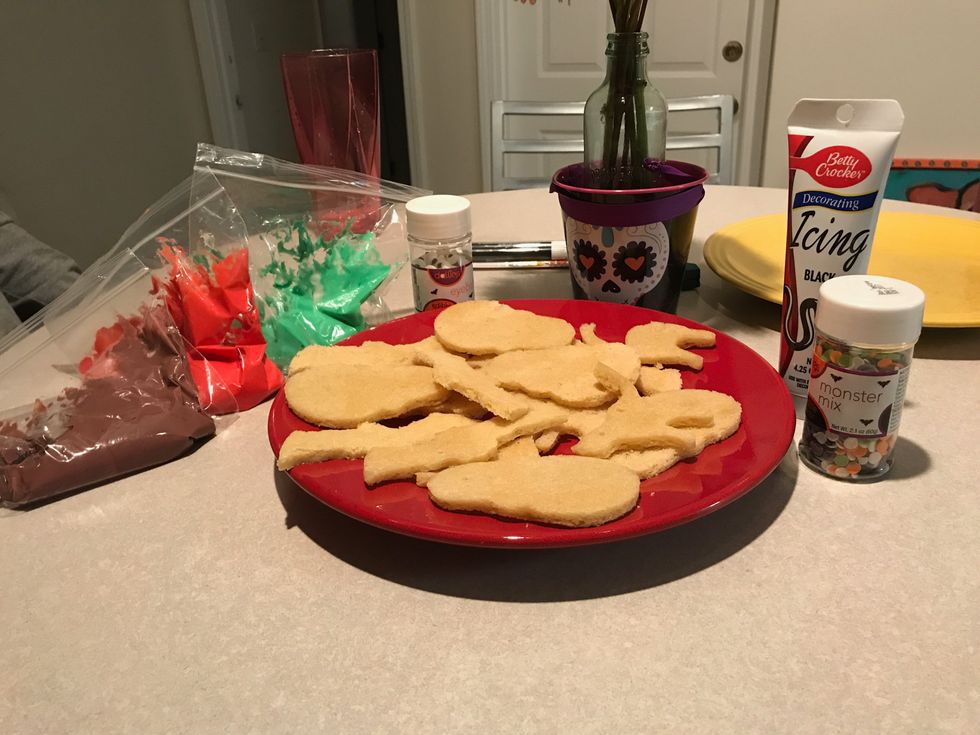 Now comes the fun part. Gather all your supplies including cookies, icing, and whatever sprinkles or decorations you would like. Get some friends together and start decorating!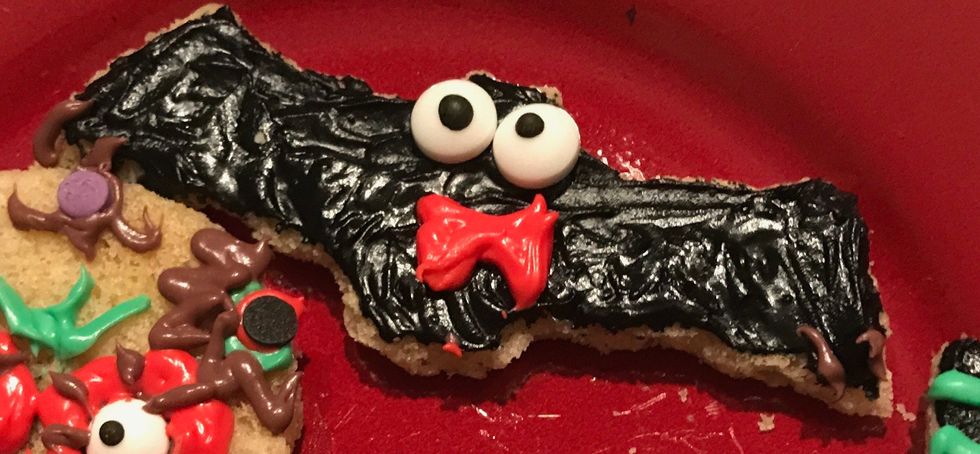 The cookies can be silly and fun since it is Halloween after all! For this cartoon vampire bat, I covered the cookie with black icing. Then, I used googly eye sprinkles and red icing for teeth.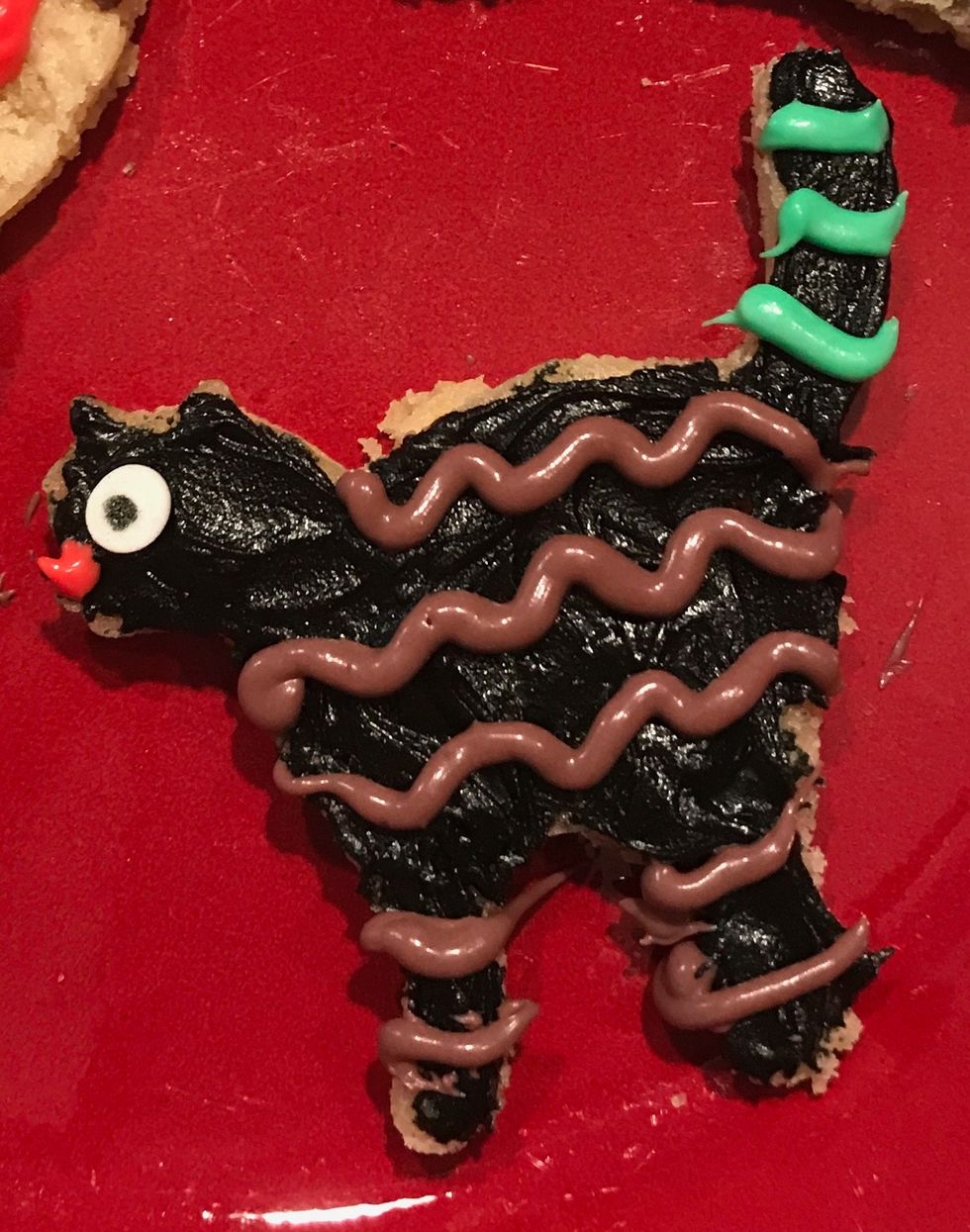 For this black striped cat, I first covered the cookie with icing. Then, I used the piping bags to make multi-colored stripes on the cat. Lastly, I gave the cat a googly eye and a red nose.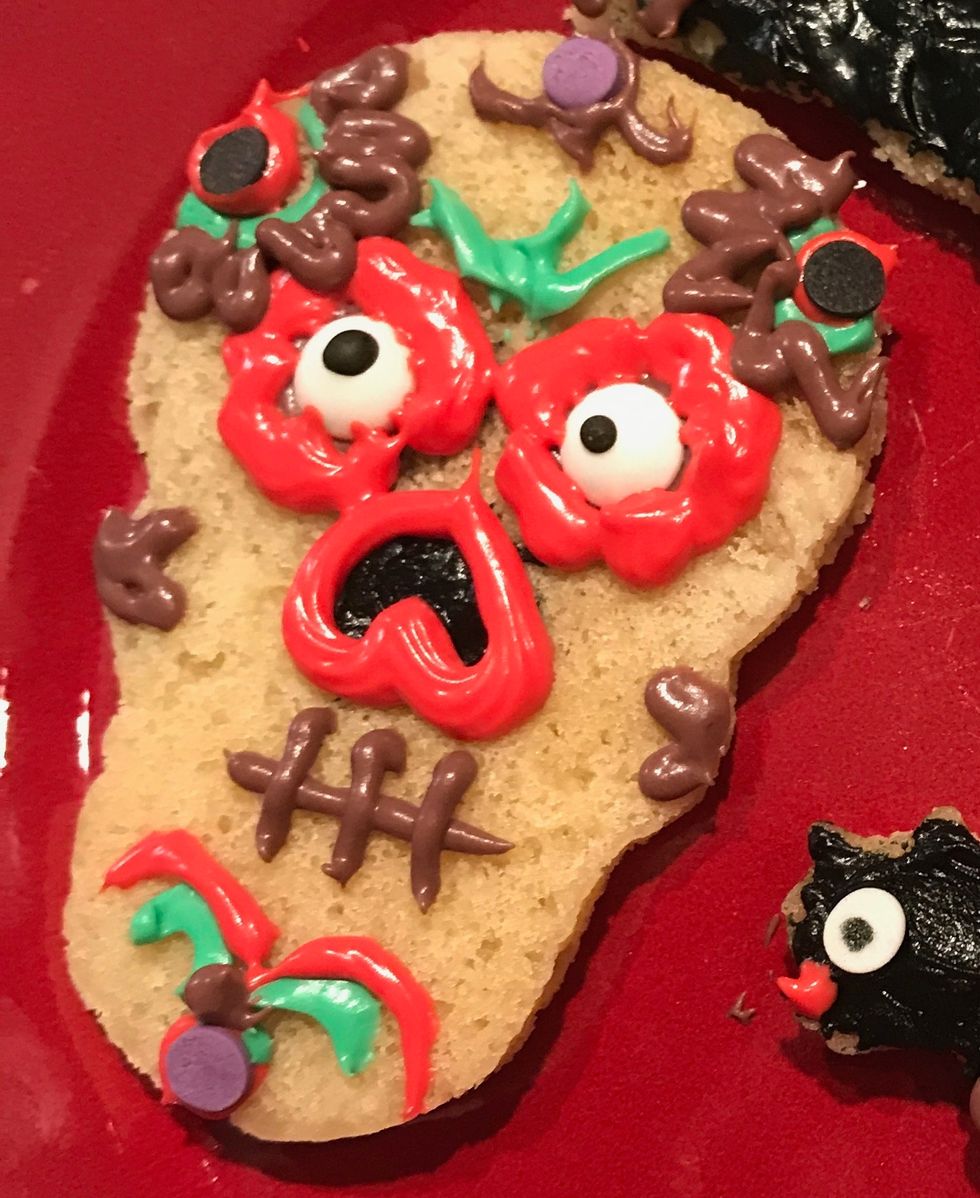 This cookie is my personal favorite. I decided to go for a sugar skull theme. After giving the skull some eyes, a hollow nose, and a stitched mouth, cover it in whatever flower patters you like.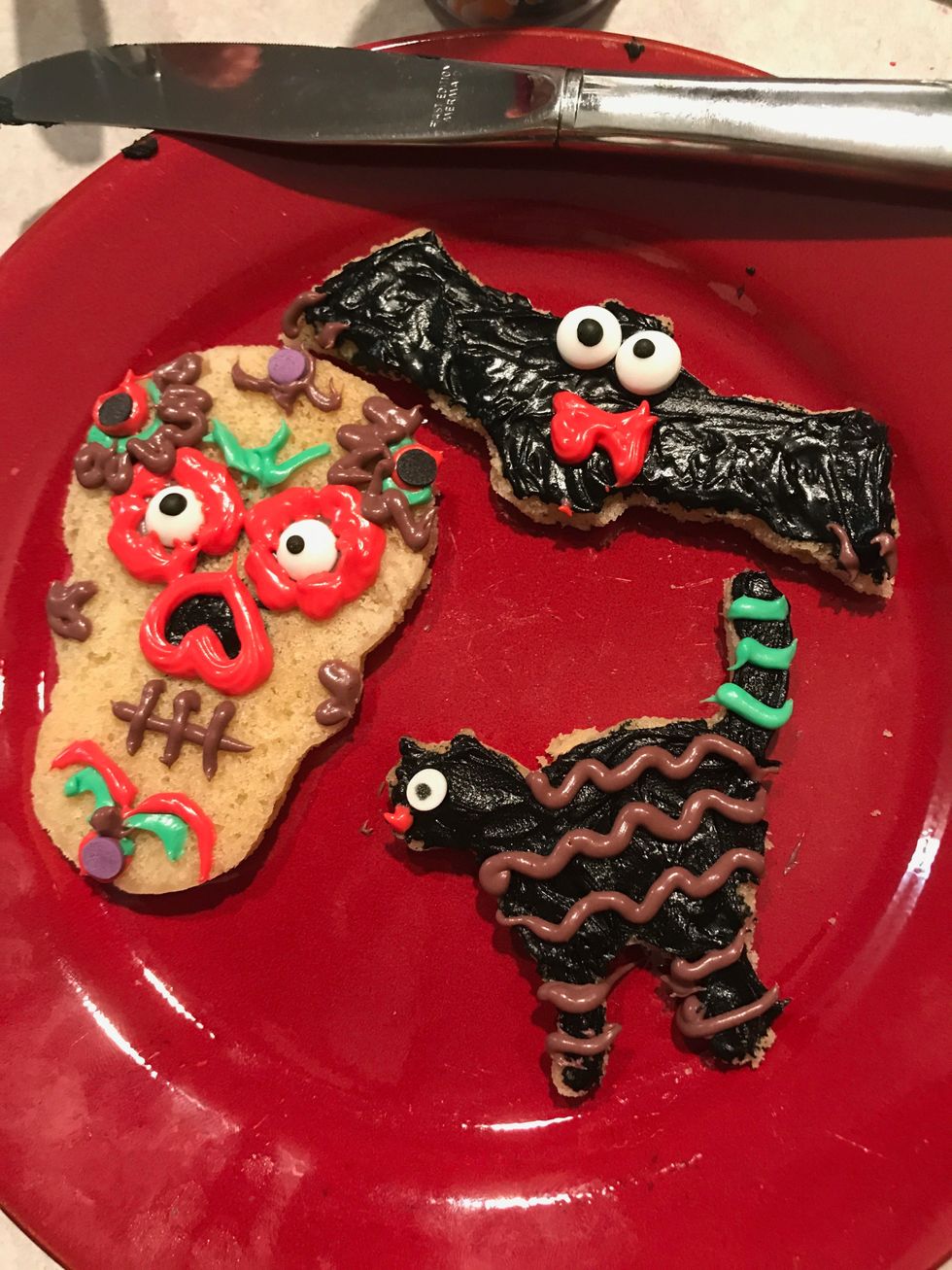 Altogether, here are my creations! They can be as goofy or serious as you like. The point is to be creative! You don't have to be a professional to make some pretty cute festive cookies.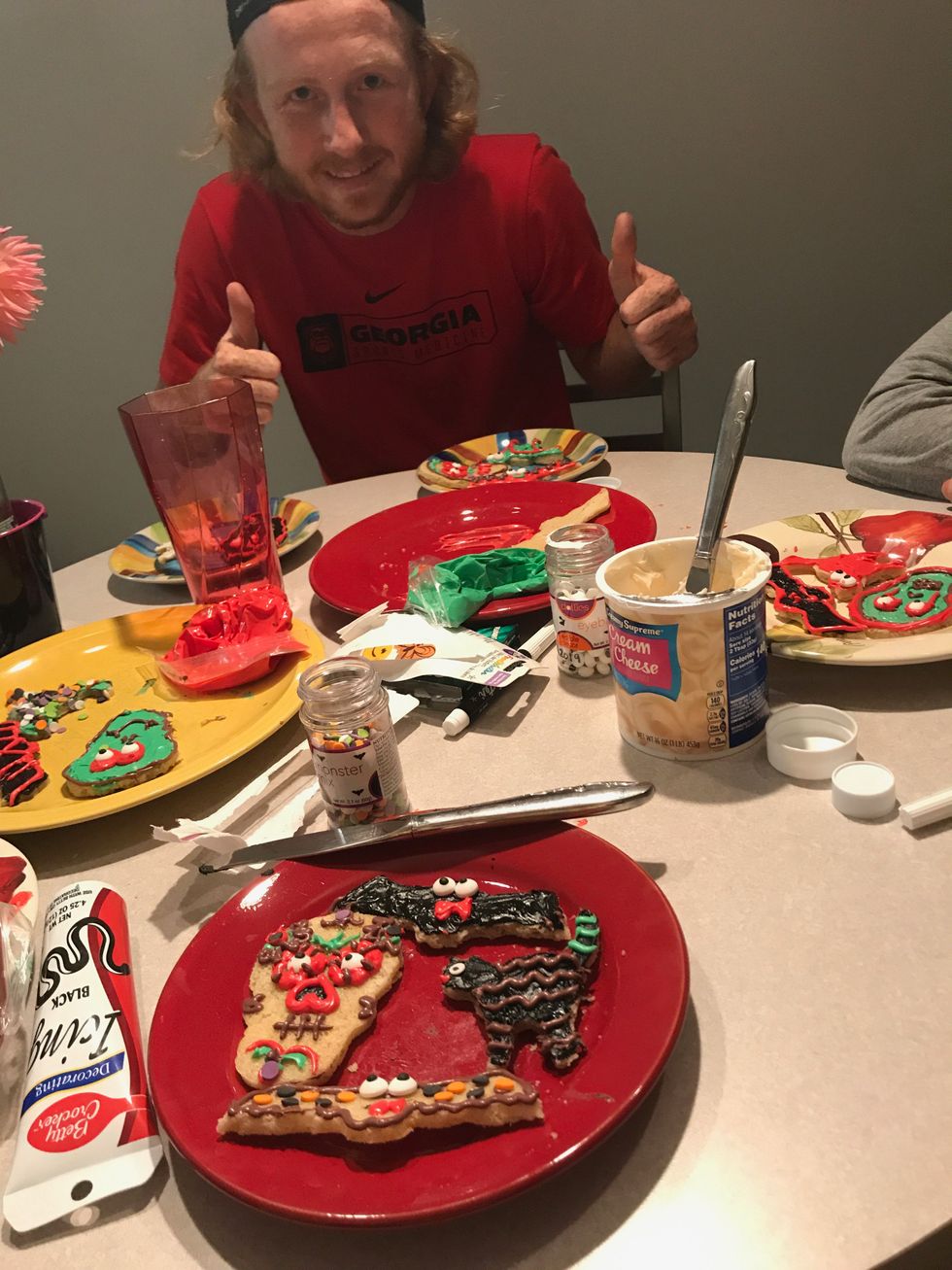 I gathered friends to make these cookies with me. It has become a Halloween tradition. The cookies definitely didn't last long. What's the best part of the whole process? Eating them!
1.0 Package of Pillsbury Sugar Cookie Dough
3.0 Halloween Shaped Cookie Cutters
16.0oz Pillsbury Creamy Supreme Vanilla Icing
Halloween Eyeball Sprinkles
Colorful Halloween Sprinkle
Red, Green, and Purple Food Coloring
3.0 Plastic Sandwich Bags
1.0 Bottle of Black Icing
3.0 Icing Decorating Tips
1.0yd Parchment Paper
1.0 Rolling Pin
1.0Tbsp Flour
1.0 Cookie Sheet