Cream together caster sugar, brown sugar and 125g butter, then add egg and vanilla and mix.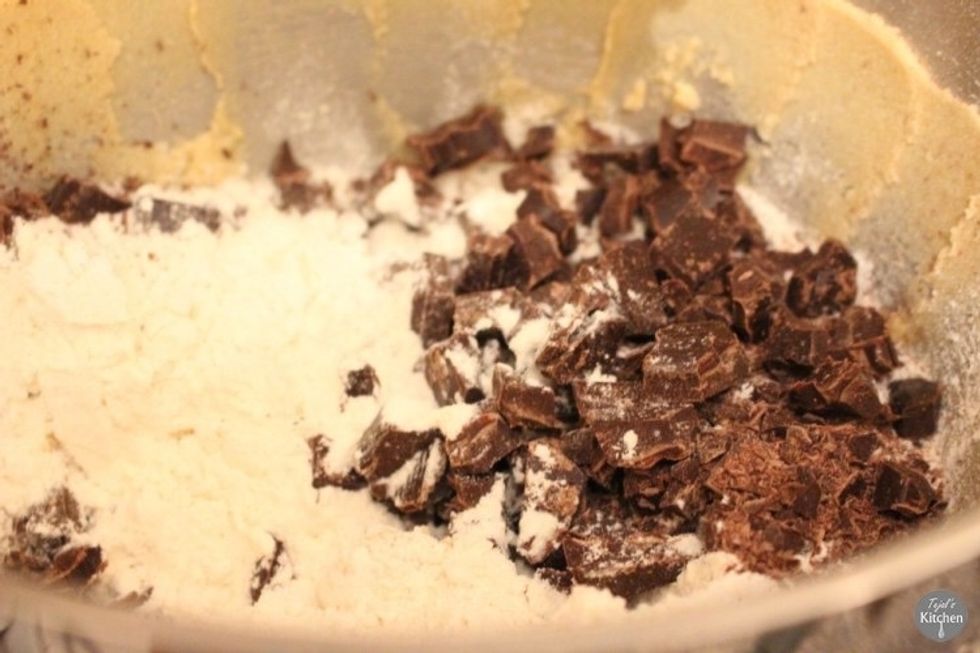 Add the flour, baking soda, salt and chocolate chunks to the mixture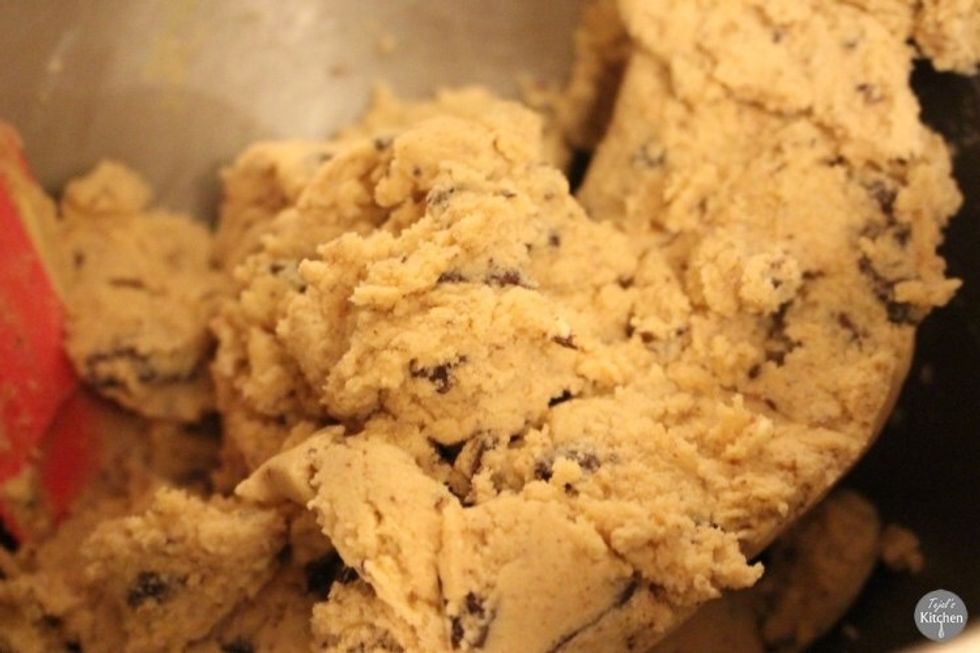 Mix well on low speed until a cookie dough forms.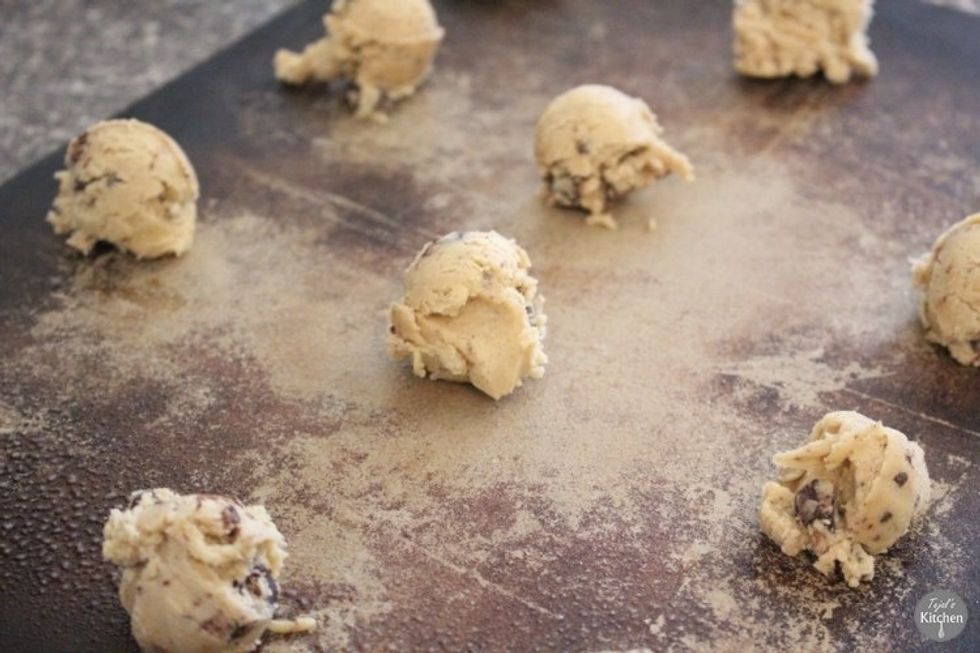 Scoop a rounded tablespoon size dollop on to a greased baking sheet and bake for 11 minutes at 170c
Once the cookies are baked and cool, slice in half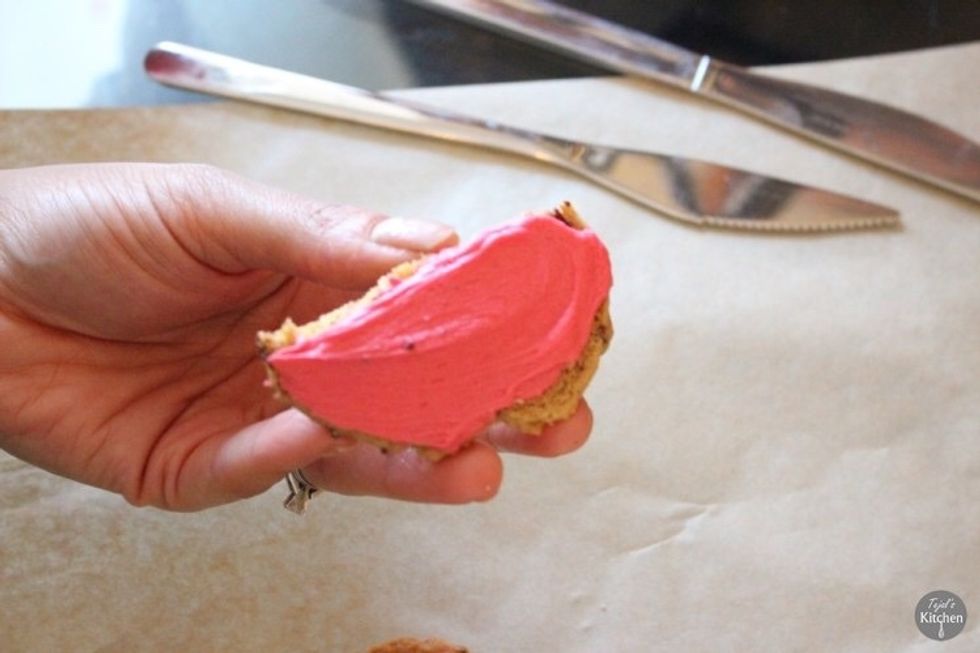 Mix together the 25g of butter soften, icing sugar, red food colouring and milk until a cream frosting. Spread the frosting over top and bottom half of the cookie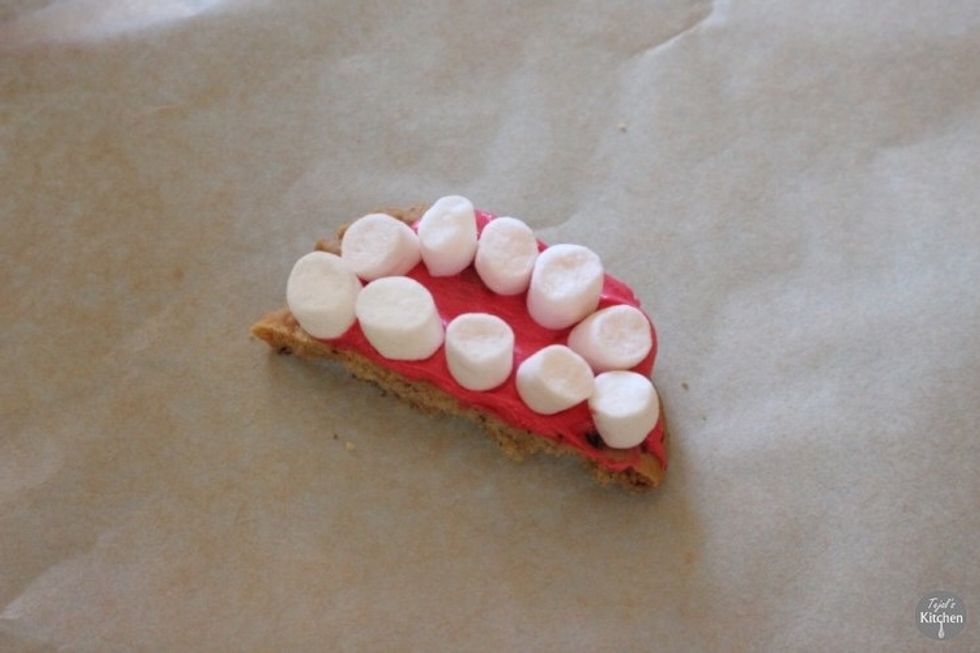 Line the edge with mini marshmallows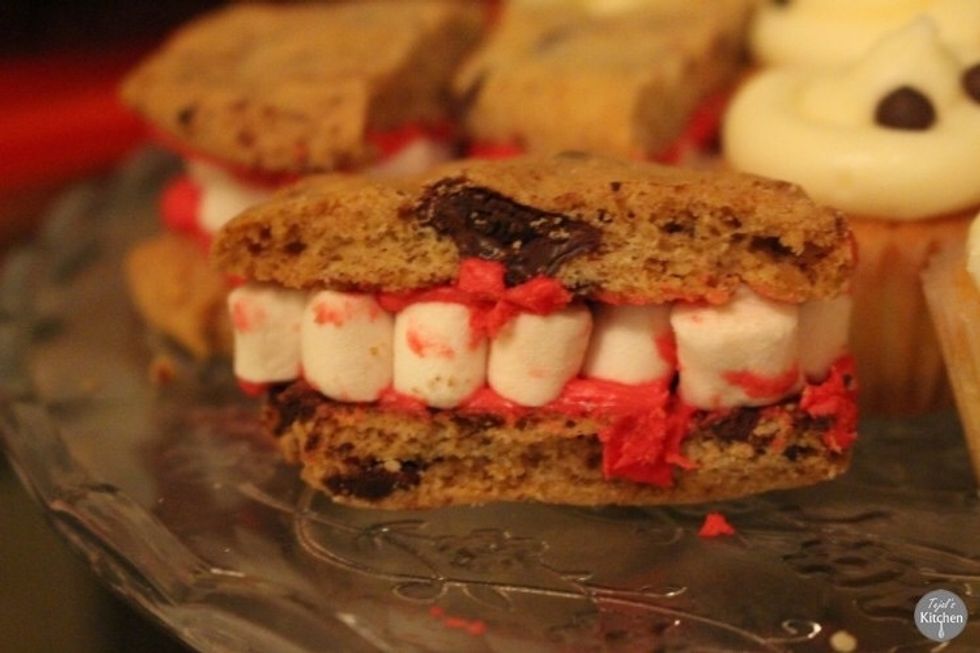 Place the other frosted half over the marshmallows and viola! Halloween teeth on the go!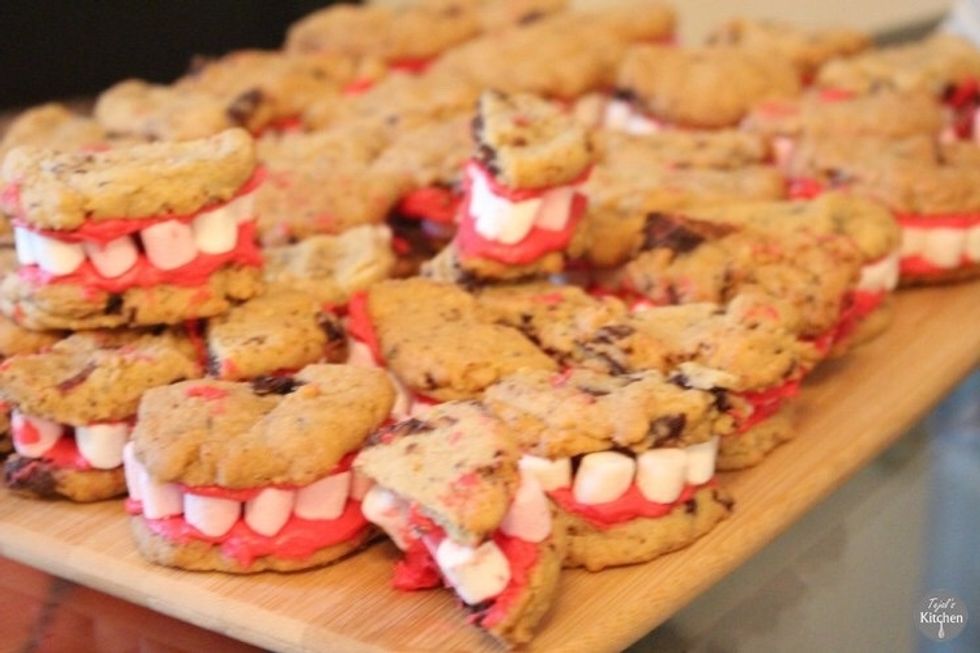 Enjoy
1.0 Egg
300.0g Plain Flour
1/2tsp Baking soda
100.0g Light Brown Sugar
100.0g Caster Sugar
150.0g Dark chocolate
1/4tsp Salt
1.0tsp Vanilla
150.0g Butter
1.0 Mini Marshmallow
150.0 Icing sugar
1.0 Splash of milk
1.0 Red food colouring
Tejal Hewitt
Regular 30 something finance geek working mum with 2 kids & enjoy blogging new creations in the kitchen and living life adventures. Instagram/Twitter: @tejal_x