Line a baking sheet with parchment paper and set aside. In the microwave or over a double boiler, carefully melt the milk chocolate, stirring frequently to prevent burning.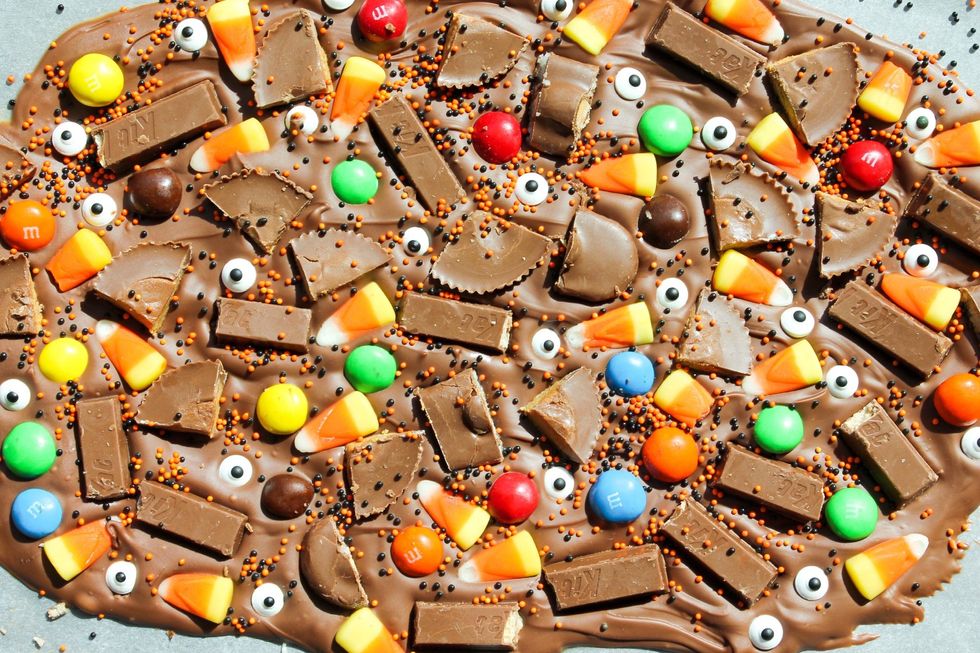 Pour the melted chocolate on the parchment-lined baking sheet and spread out evenly to about 1/4 inch thickness using a spatula.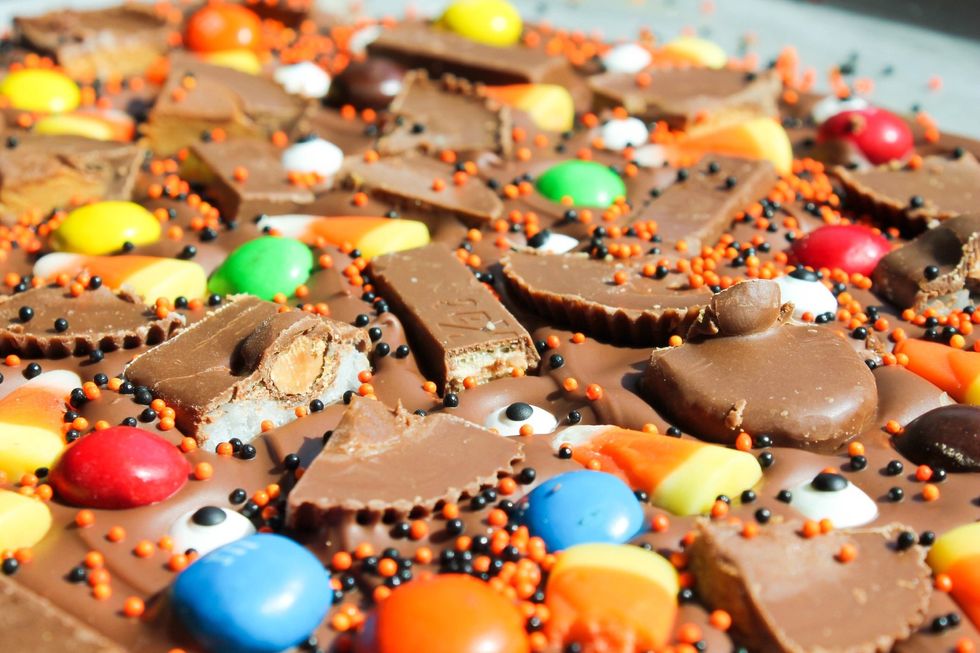 Place the various candy all over the melted chocolate. Refrigerate for at least 30 minutes until hardened.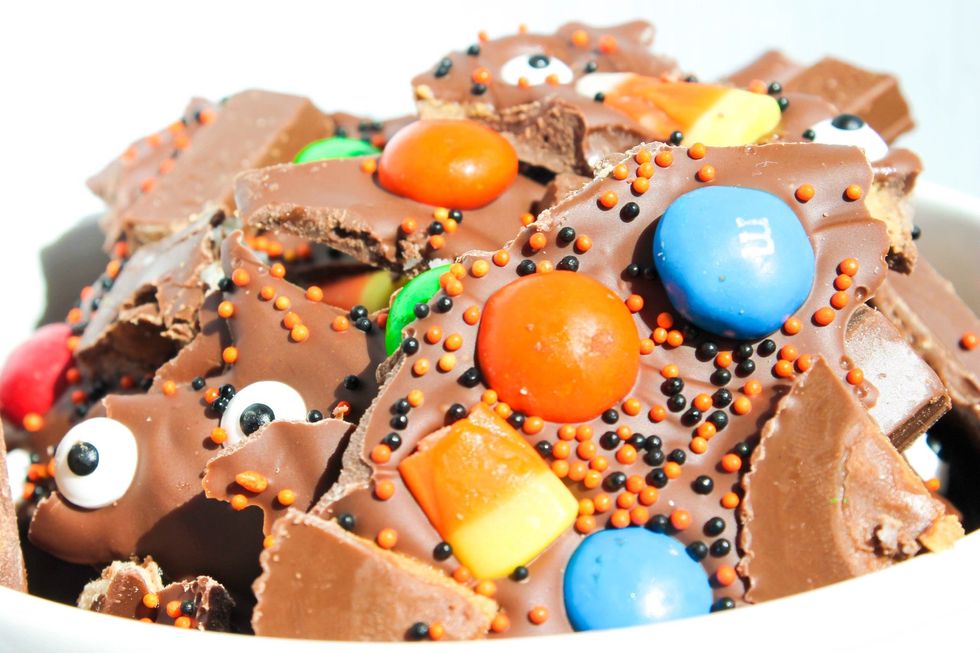 Break up into pieces and serve in a large bowl. Enjoy!
12 ounces milk chocolate chips
2 cups assorted Halloween candy
Sprinkles
Candy eyes
Becca Shaw
I'm Becca, a Boston-based business consultant by day and a baking ninja in my free time, and lover of all things salty and sweet!