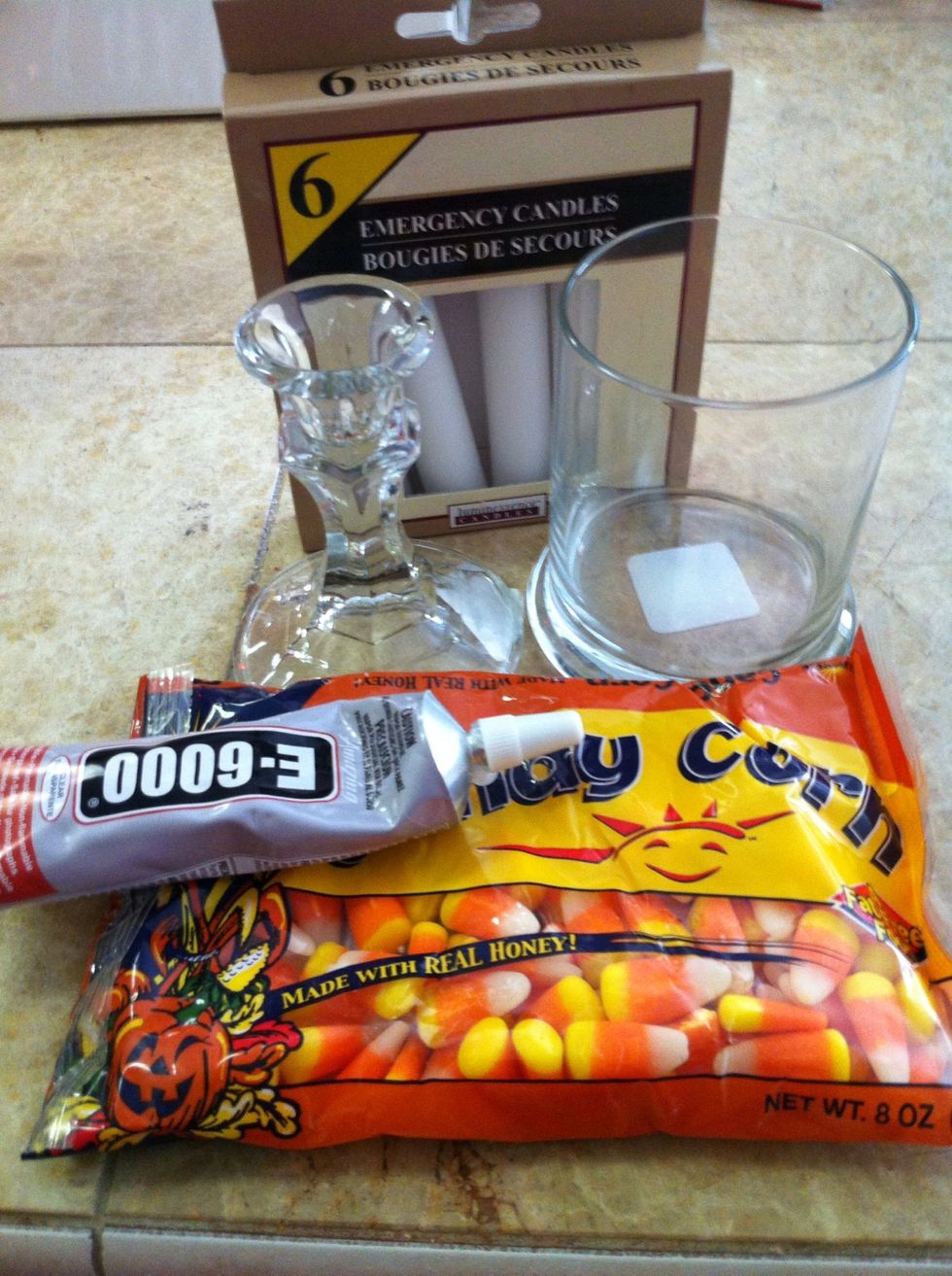 Gather your supplies... :)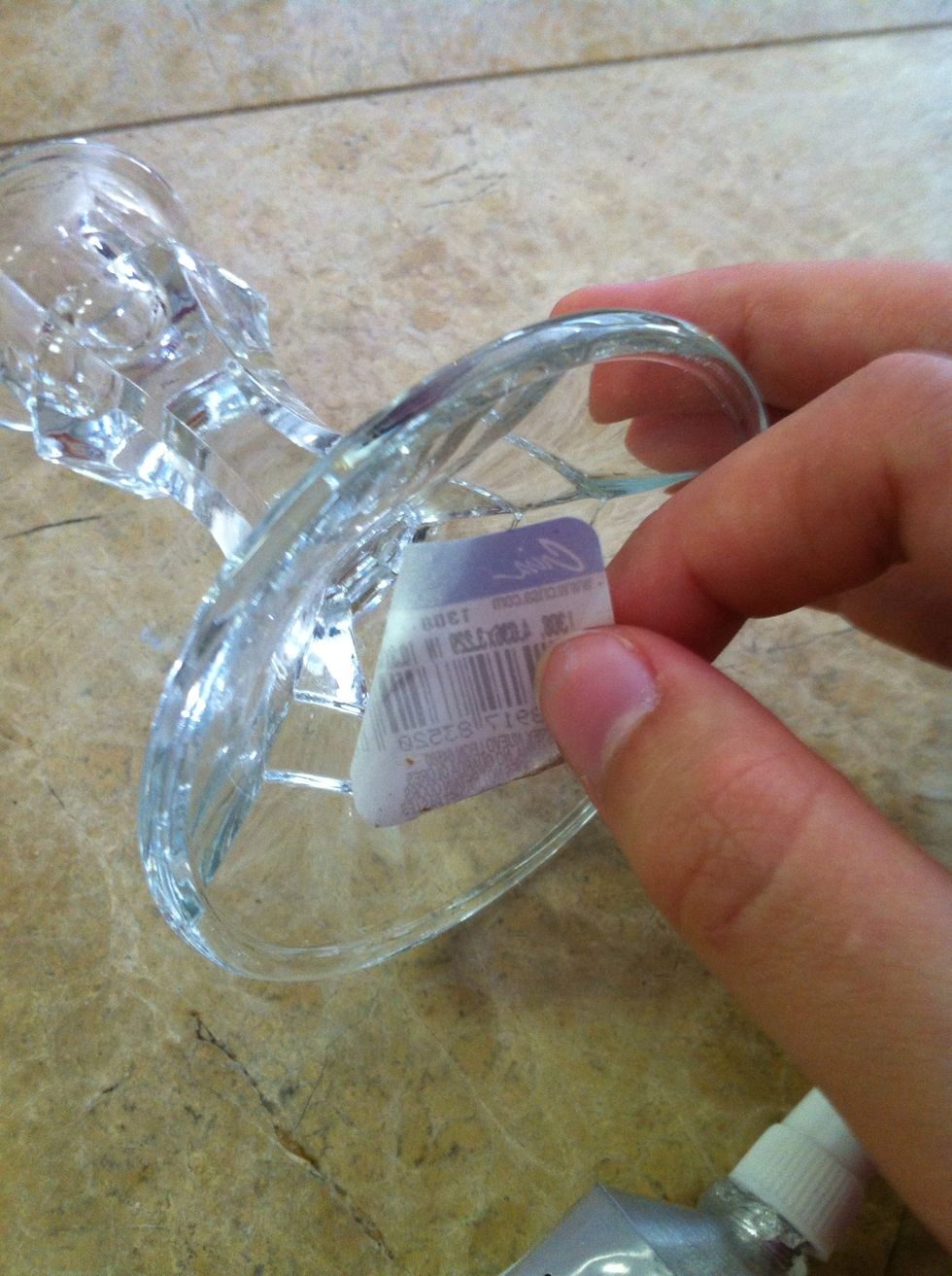 First, take the stickers off the glass....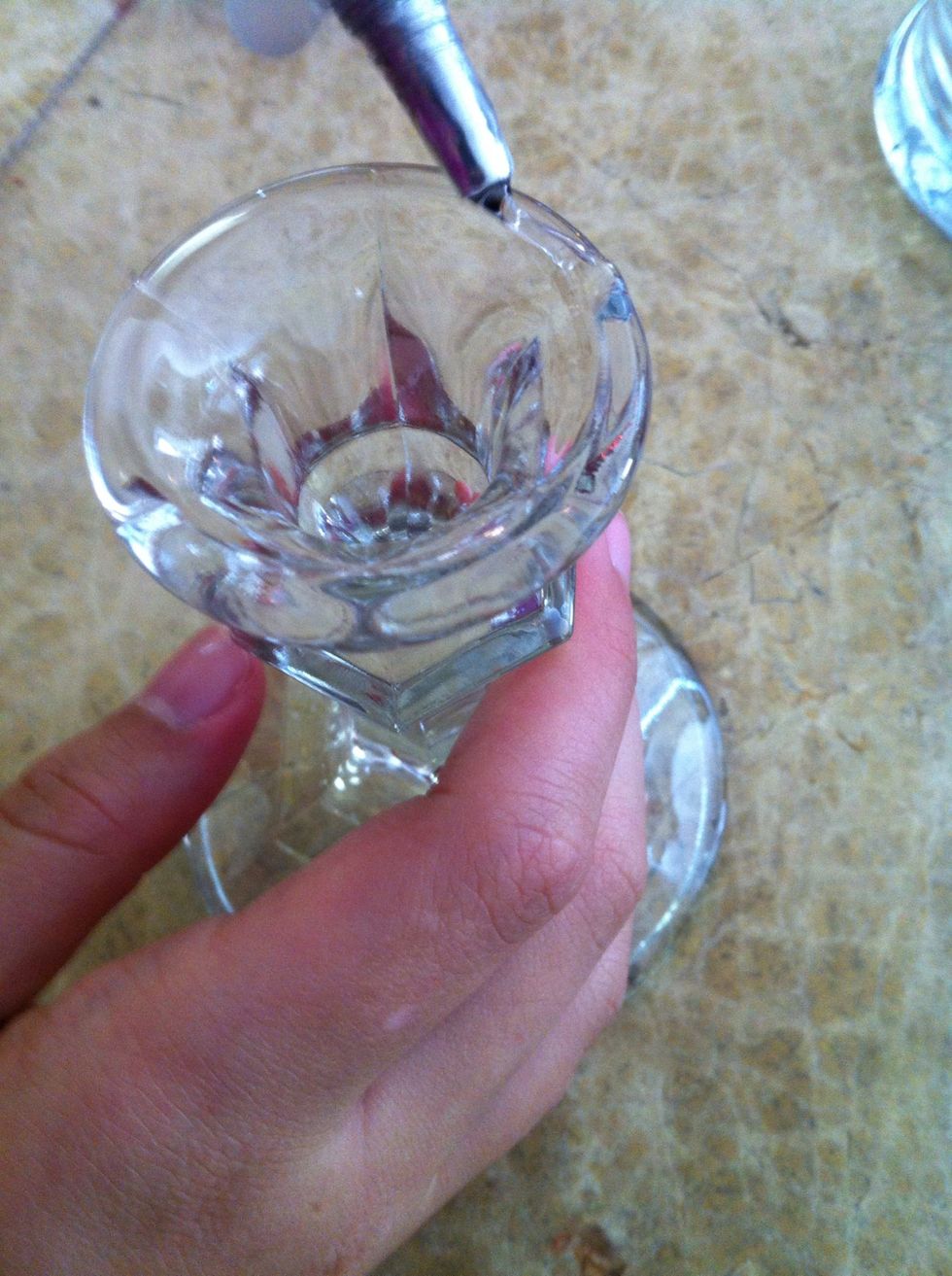 Next, put the glue on the rim of the candle stick holder....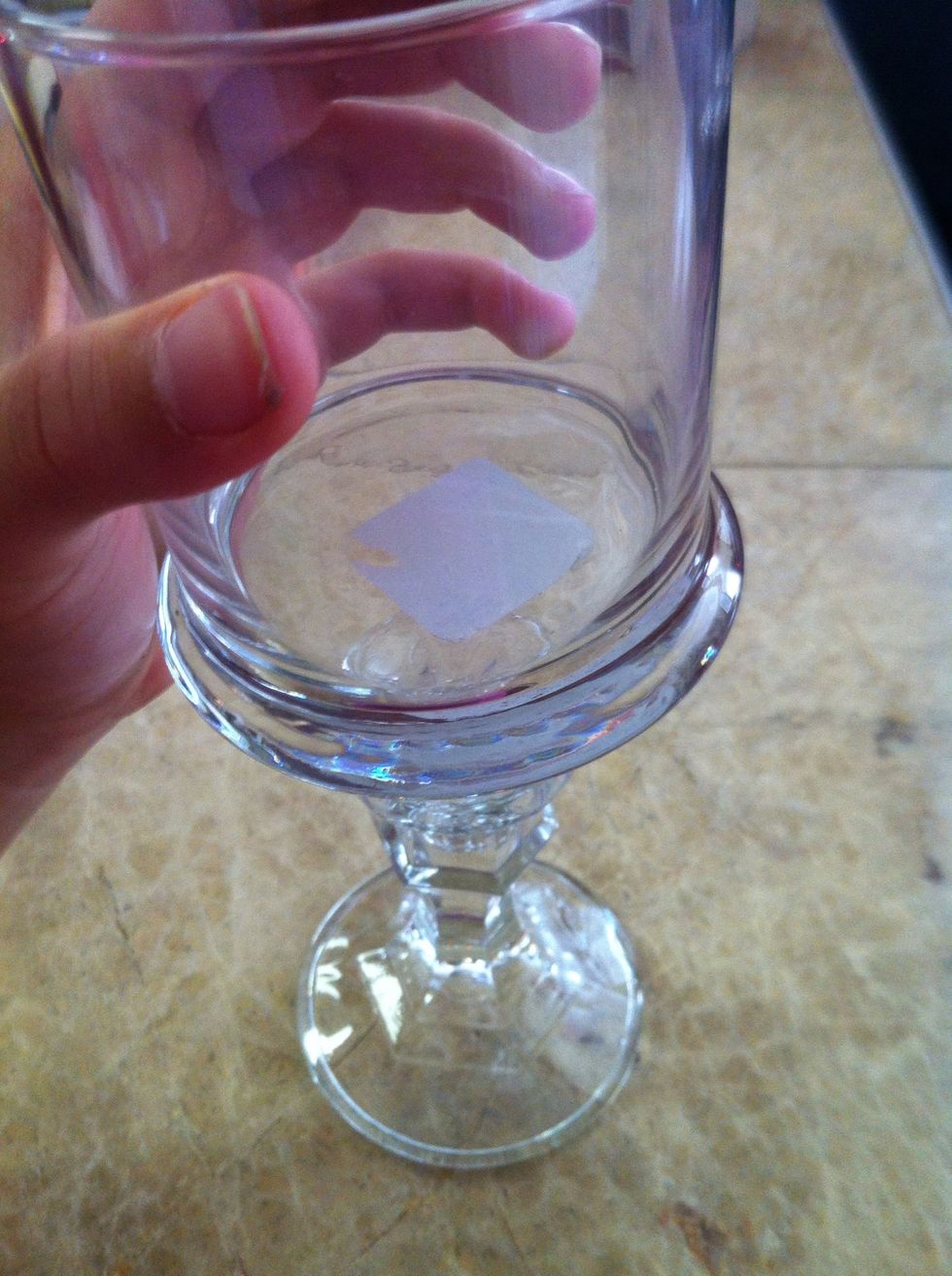 Quickly place the other glass on top....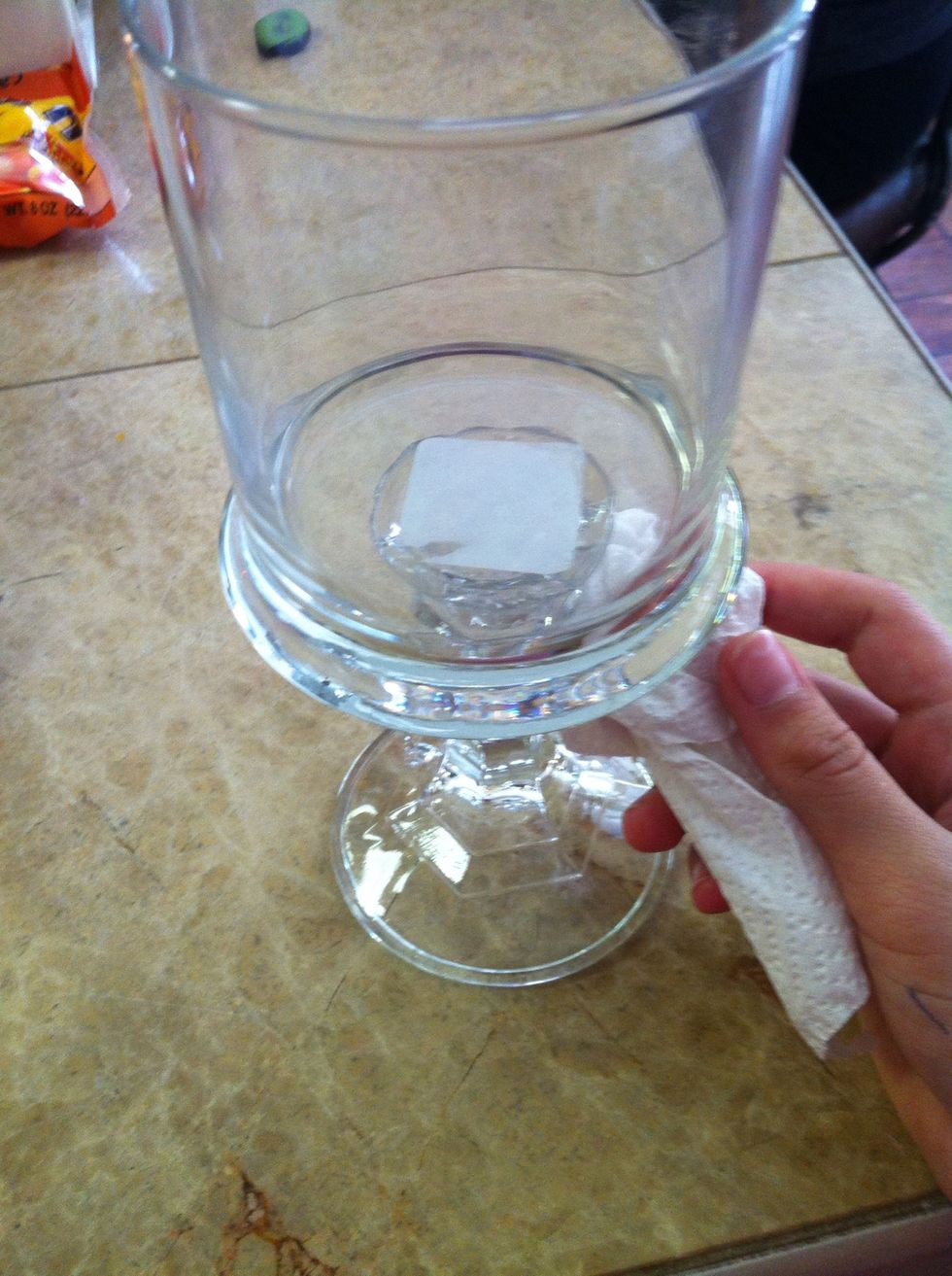 Wipe off any excess glue....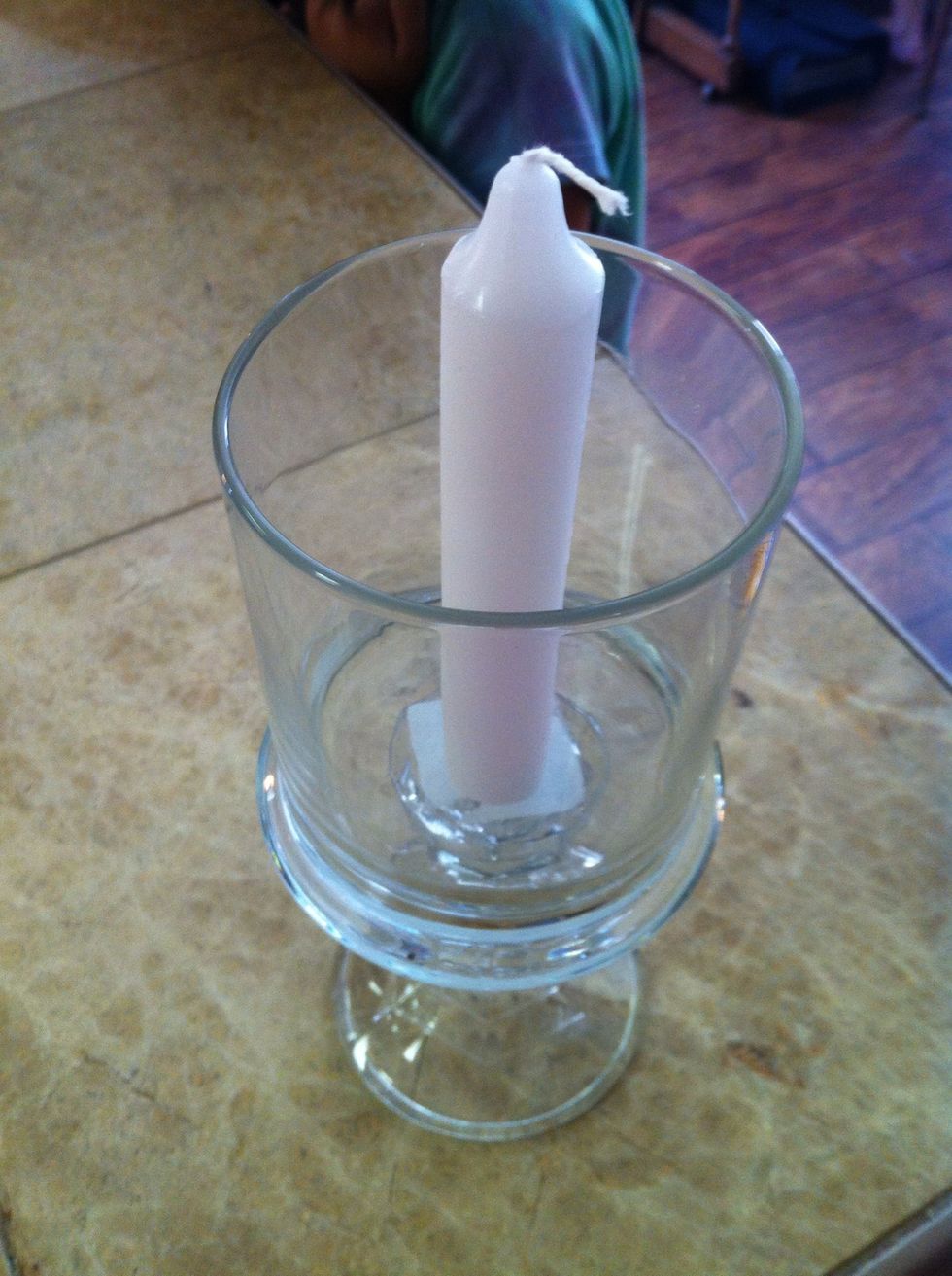 The candle is a little to big for the jar, so.....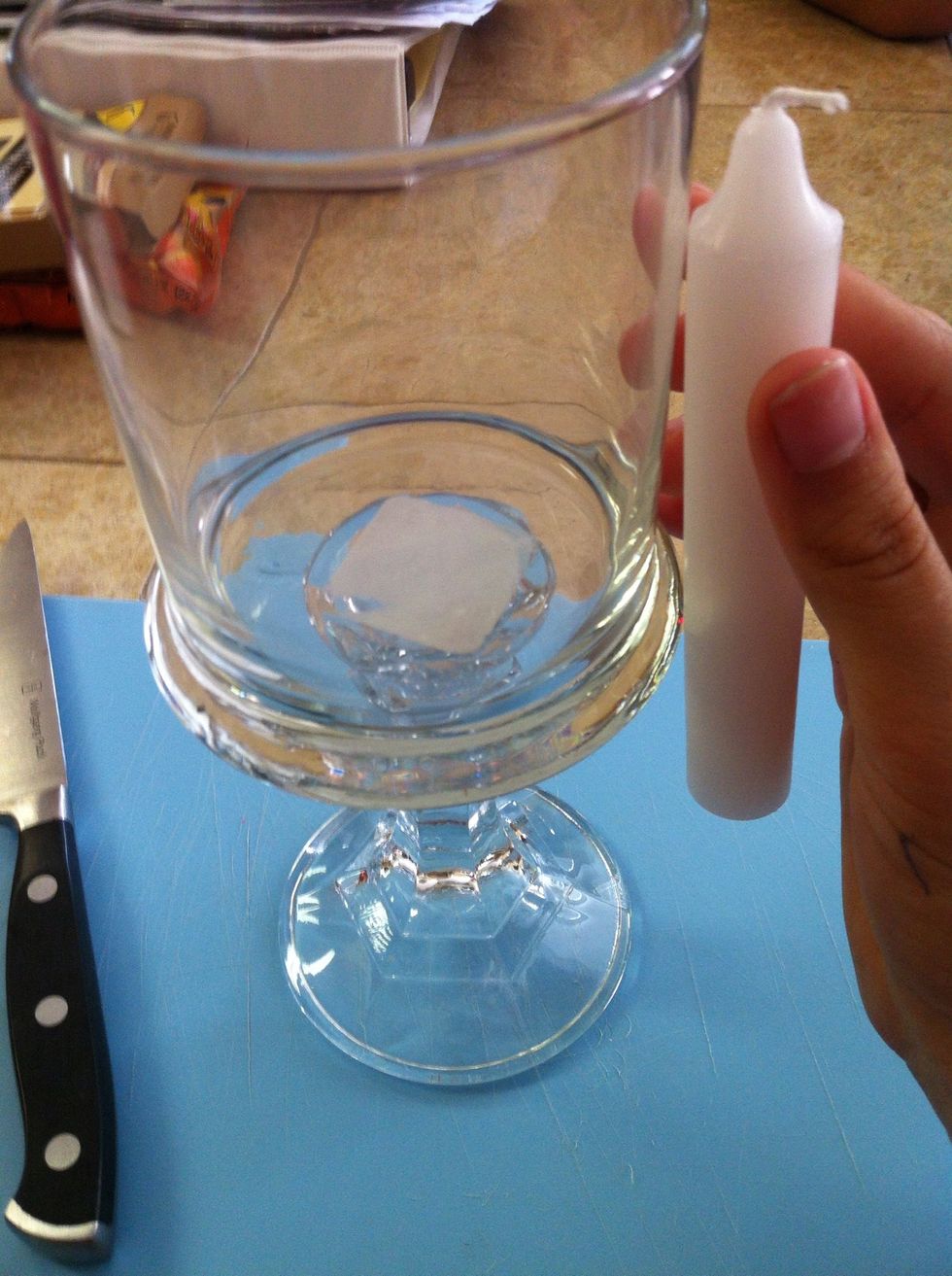 Measure where you want the candle...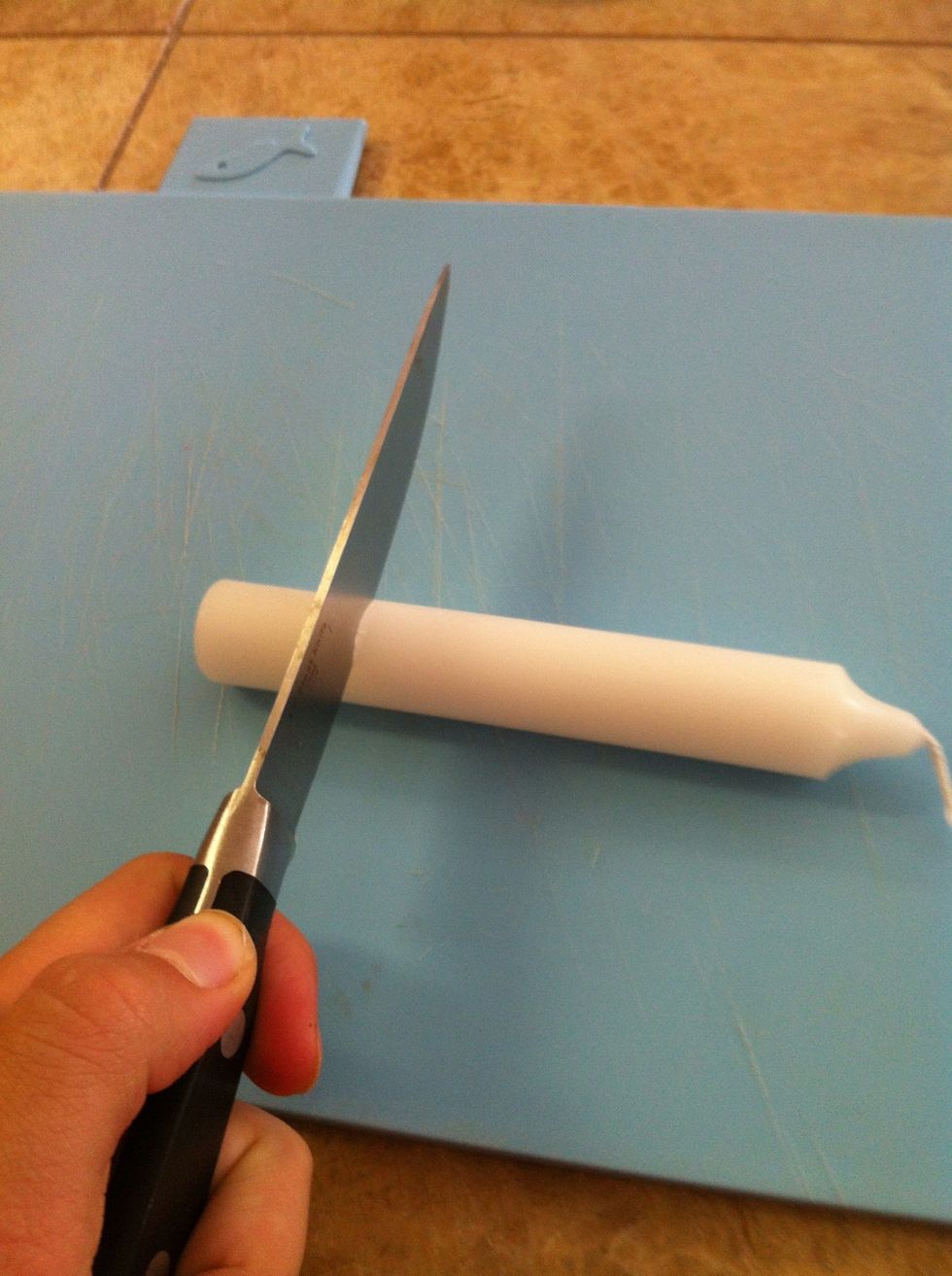 And cut!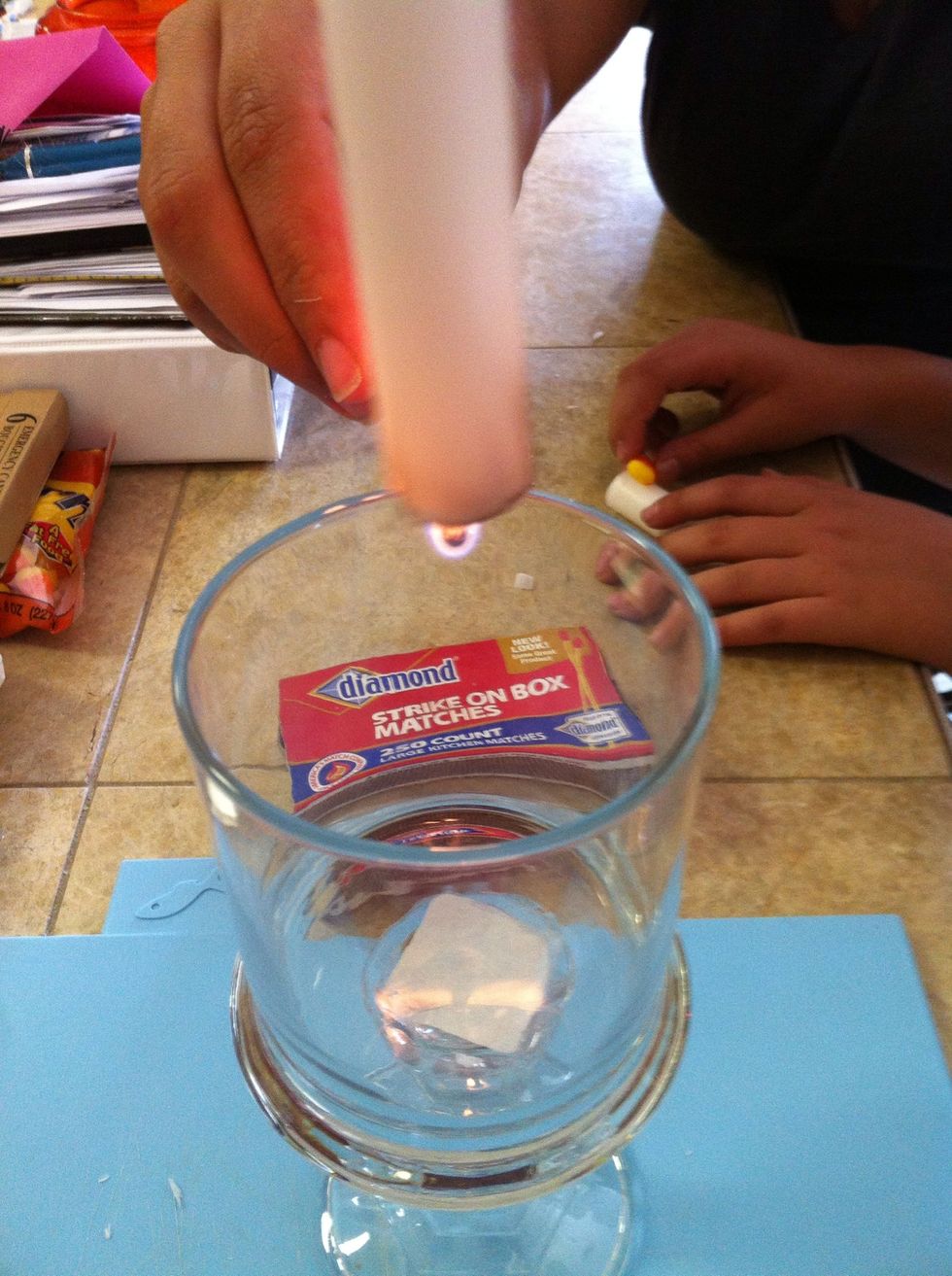 Now that the candle is cut, we want the candle to be able to stat still. Burn the bottom of your candle until a couple drops of wax fall, and place in holder....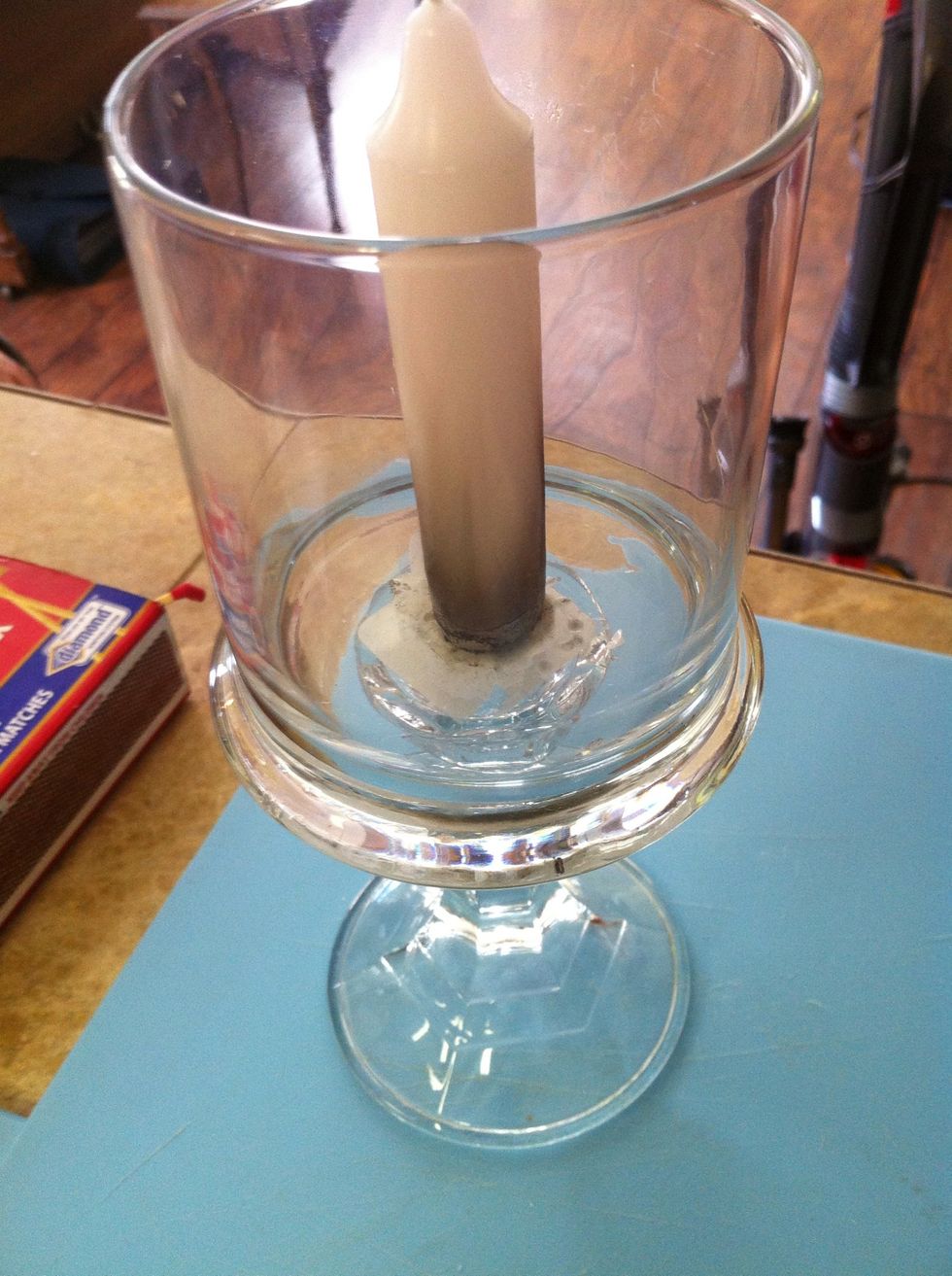 Like so :)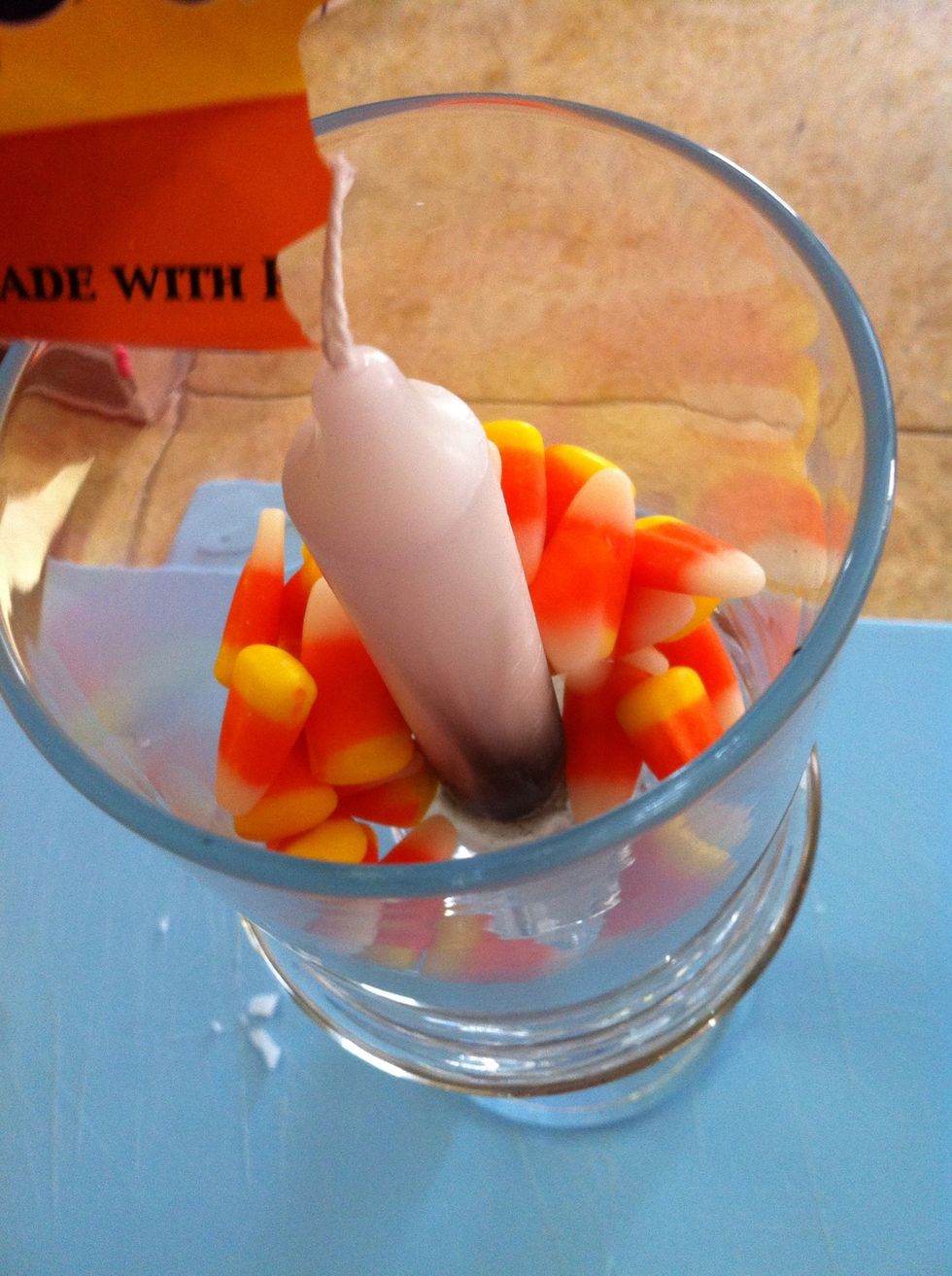 Now add the candy corn!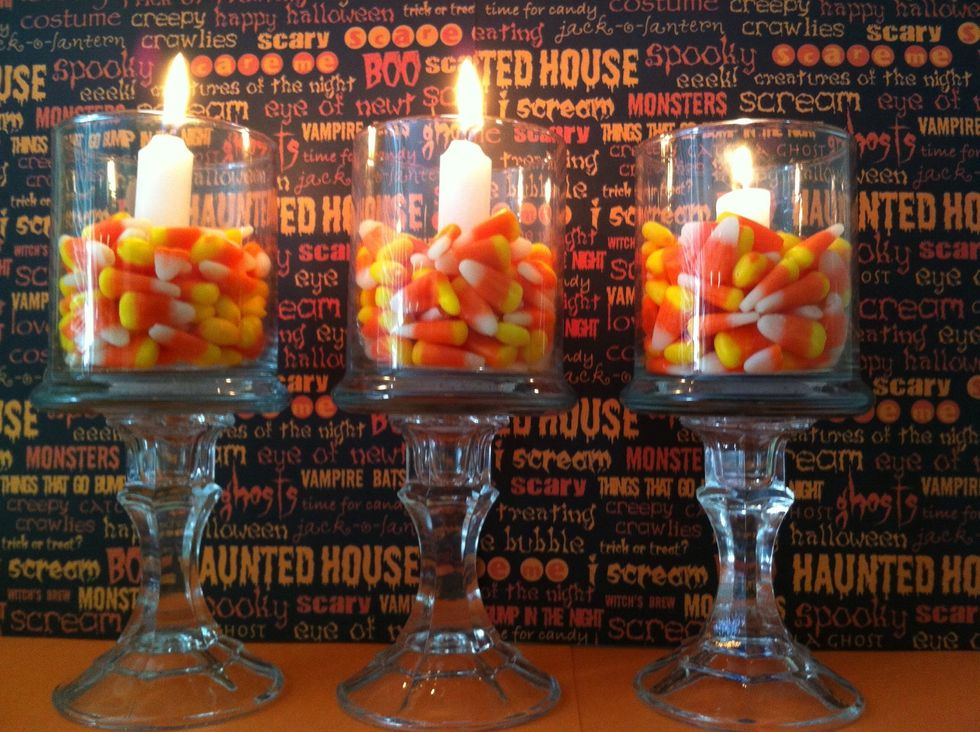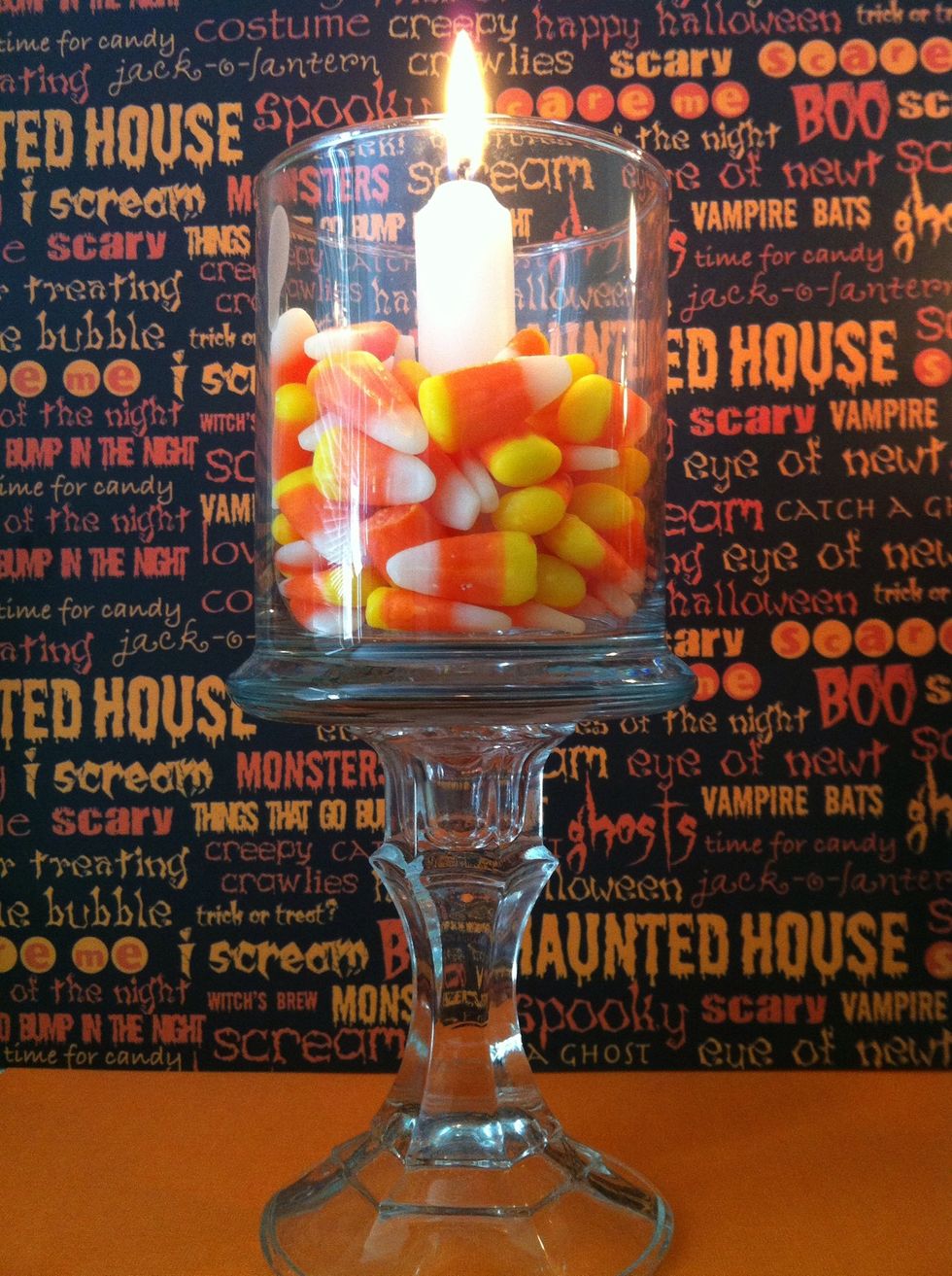 E6000
1.0 Bag of candy corn
1.0 Long candle
1.0 One candlestick holder
1.0 Votive holder