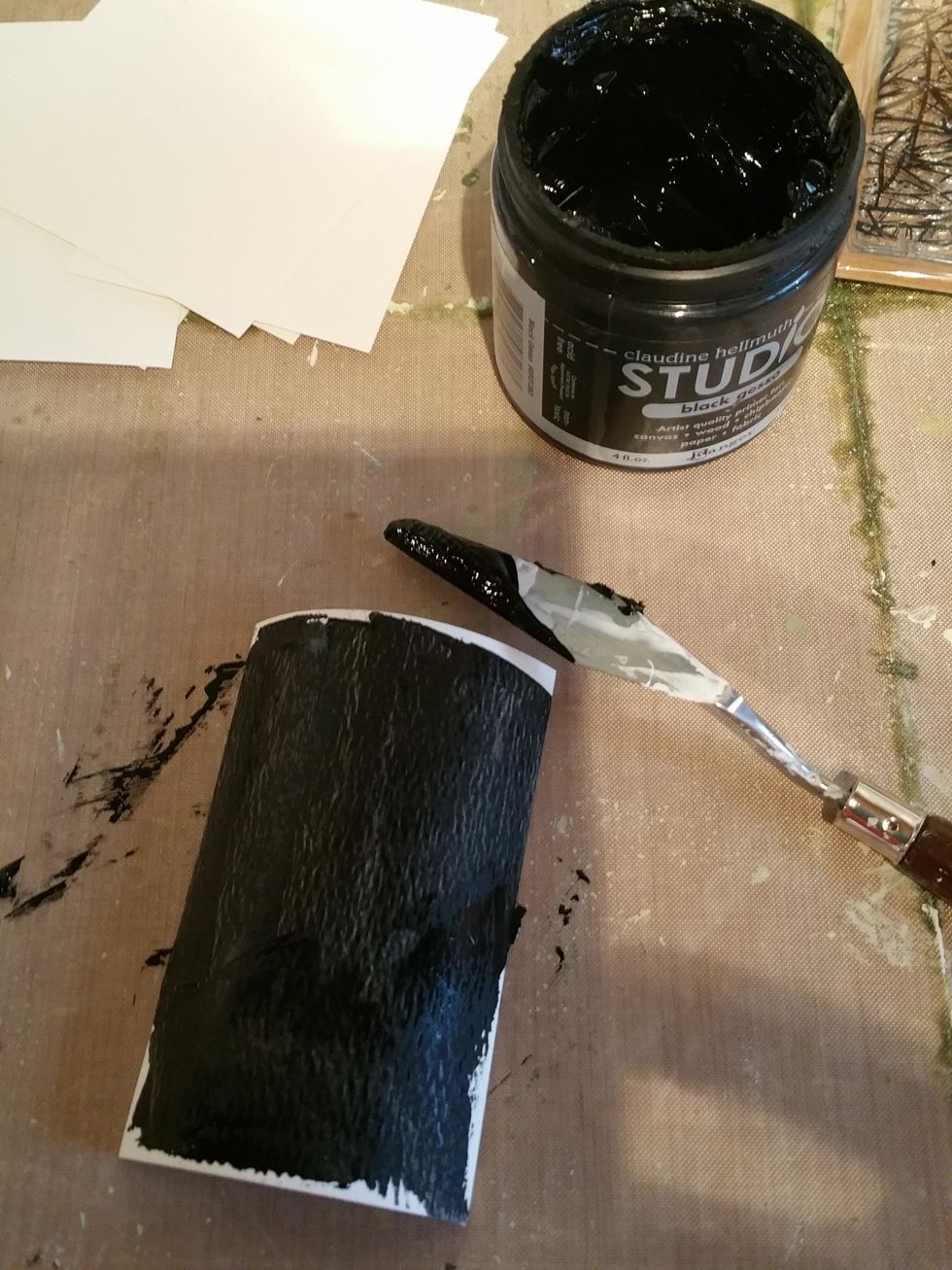 First of all I made 6 ATC cards from white cardstock. The size have to be 2 1⁄2 by 3 1⁄2 inches (64 mm×89 mm).Then I used black gesso on them. I didn`t cover the whole card. But left some spaces white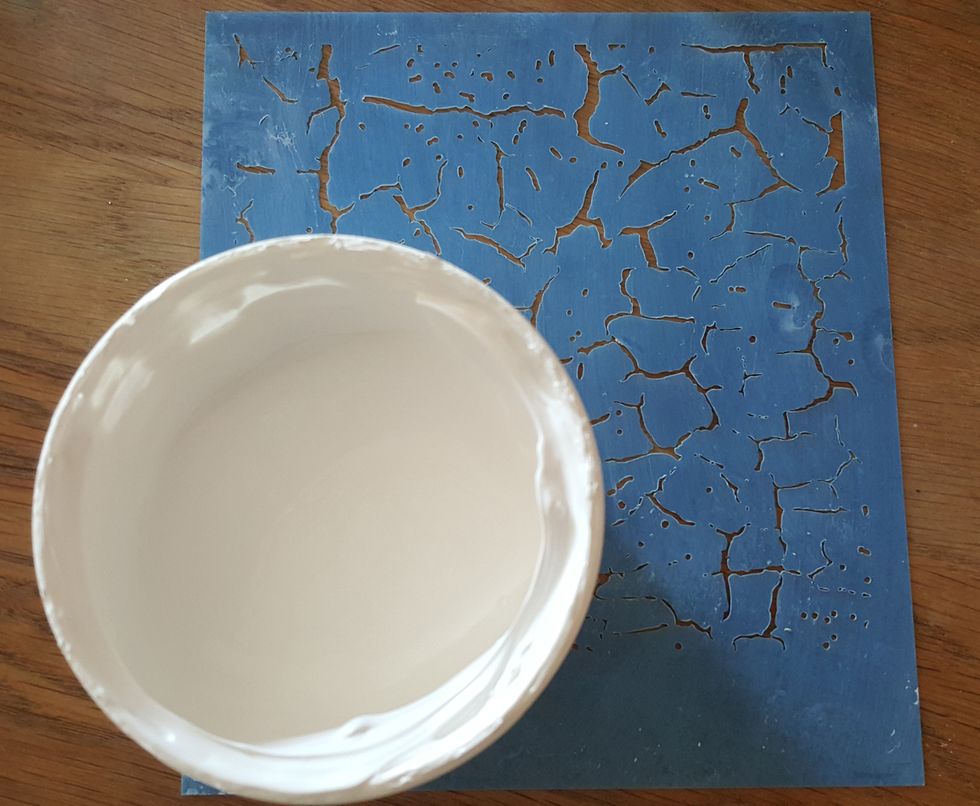 I used a crackled stencil and white gesso to make a pattern on the cards.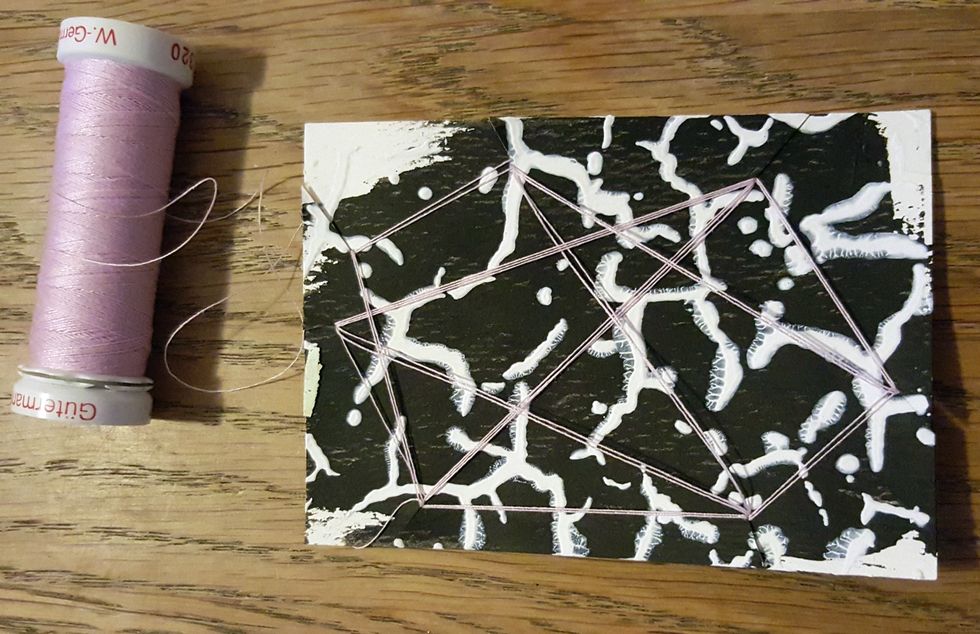 Then I made some small cuts long the sides of the cards, and then stretched thread from cut to cut.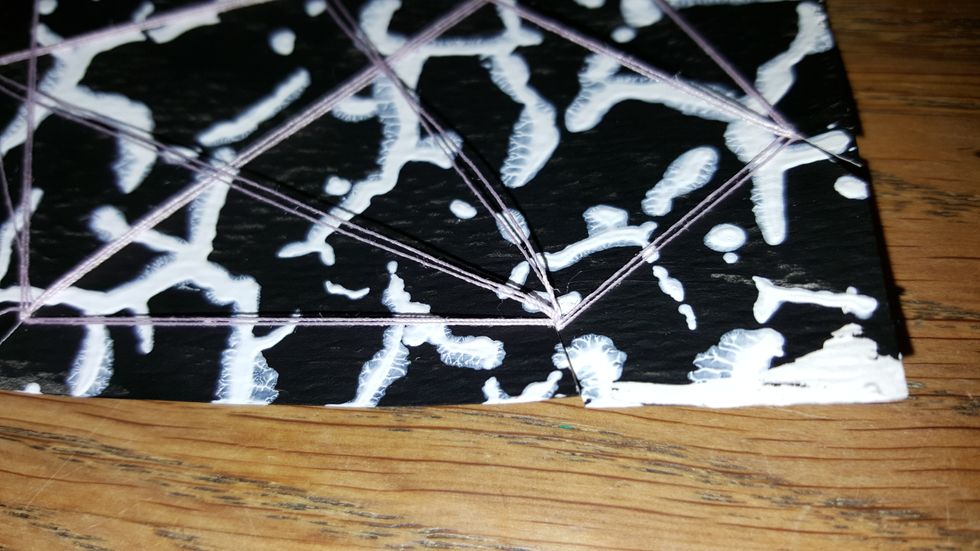 Here is a closer look. I wanted it to look like kind of a spider web.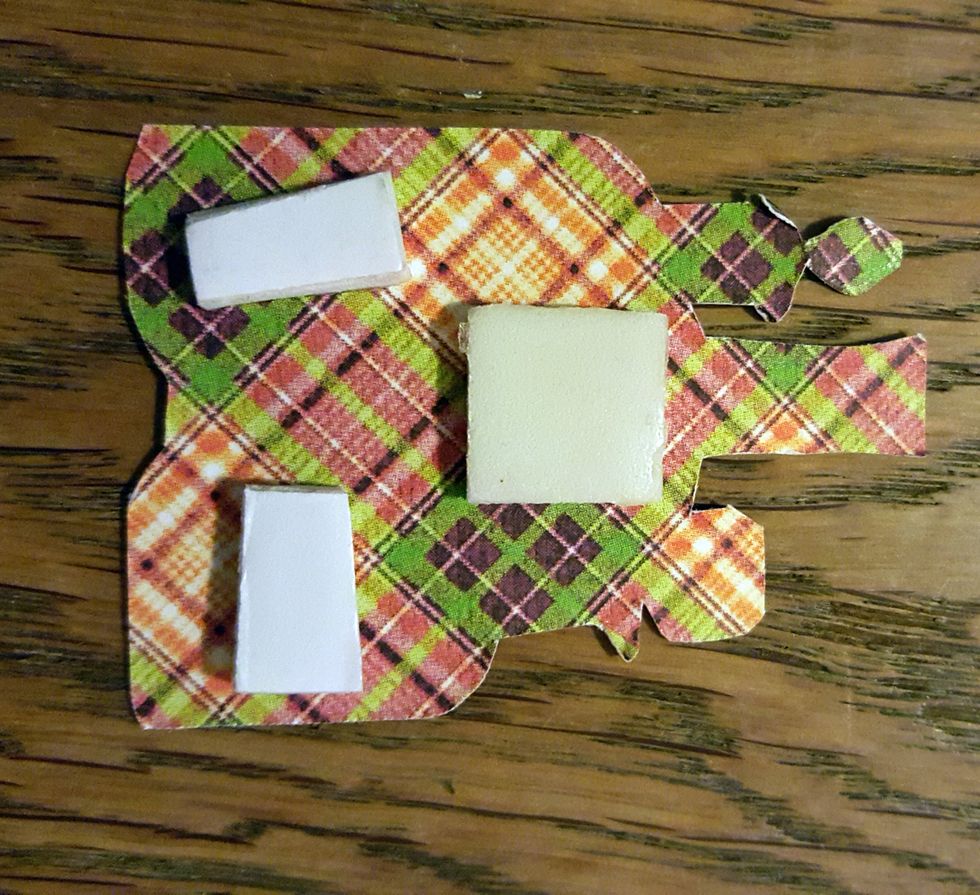 Then I cut out different Halloween motifs, and used 3D glue dots on them. All the motifs were cut out from Graphic45`s Rare Oddities paper collection.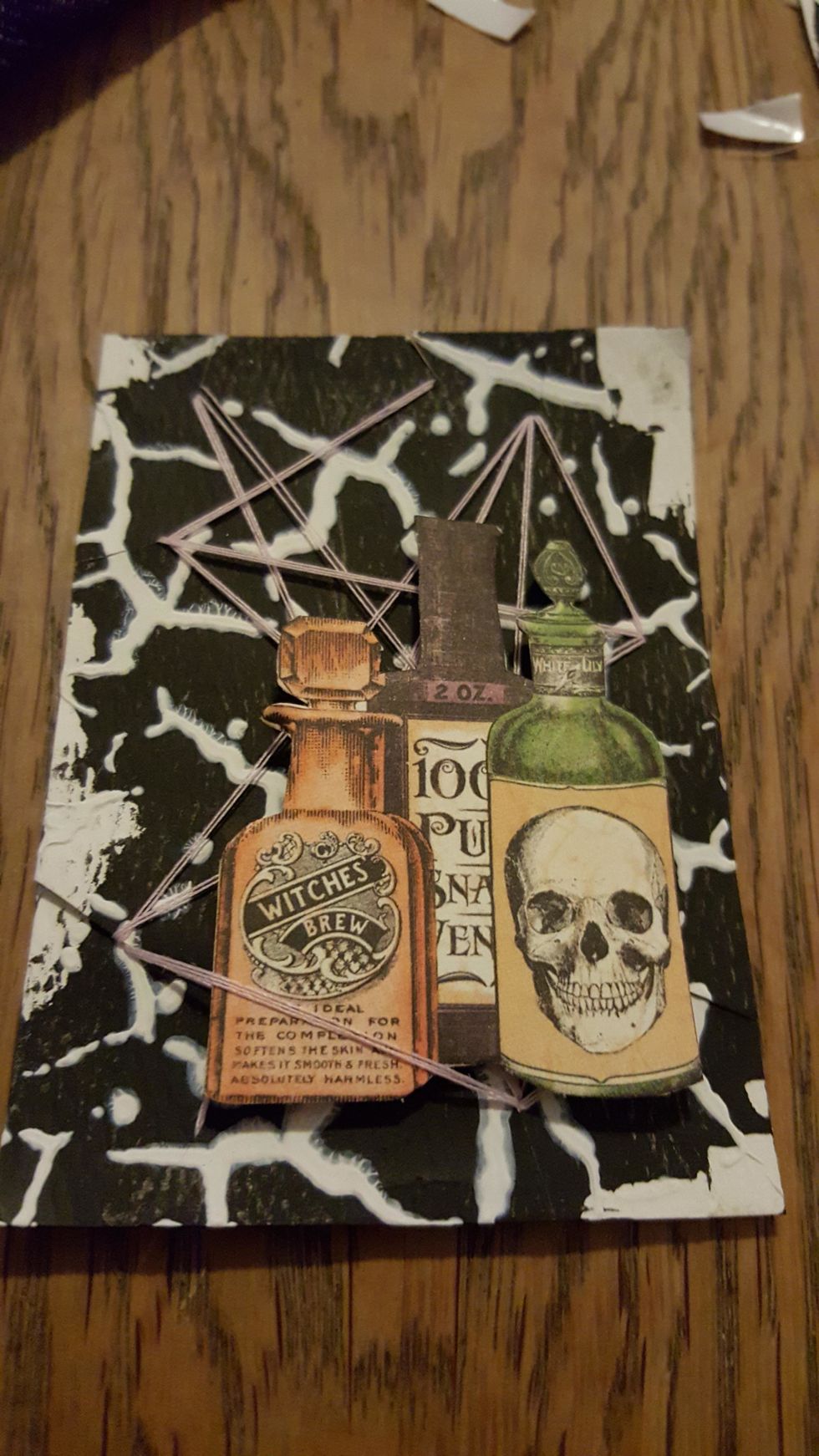 I placed the motifs on the different cards. Some of the motif under the thread, and some over. And then I had a nice set of Halloween ATCs.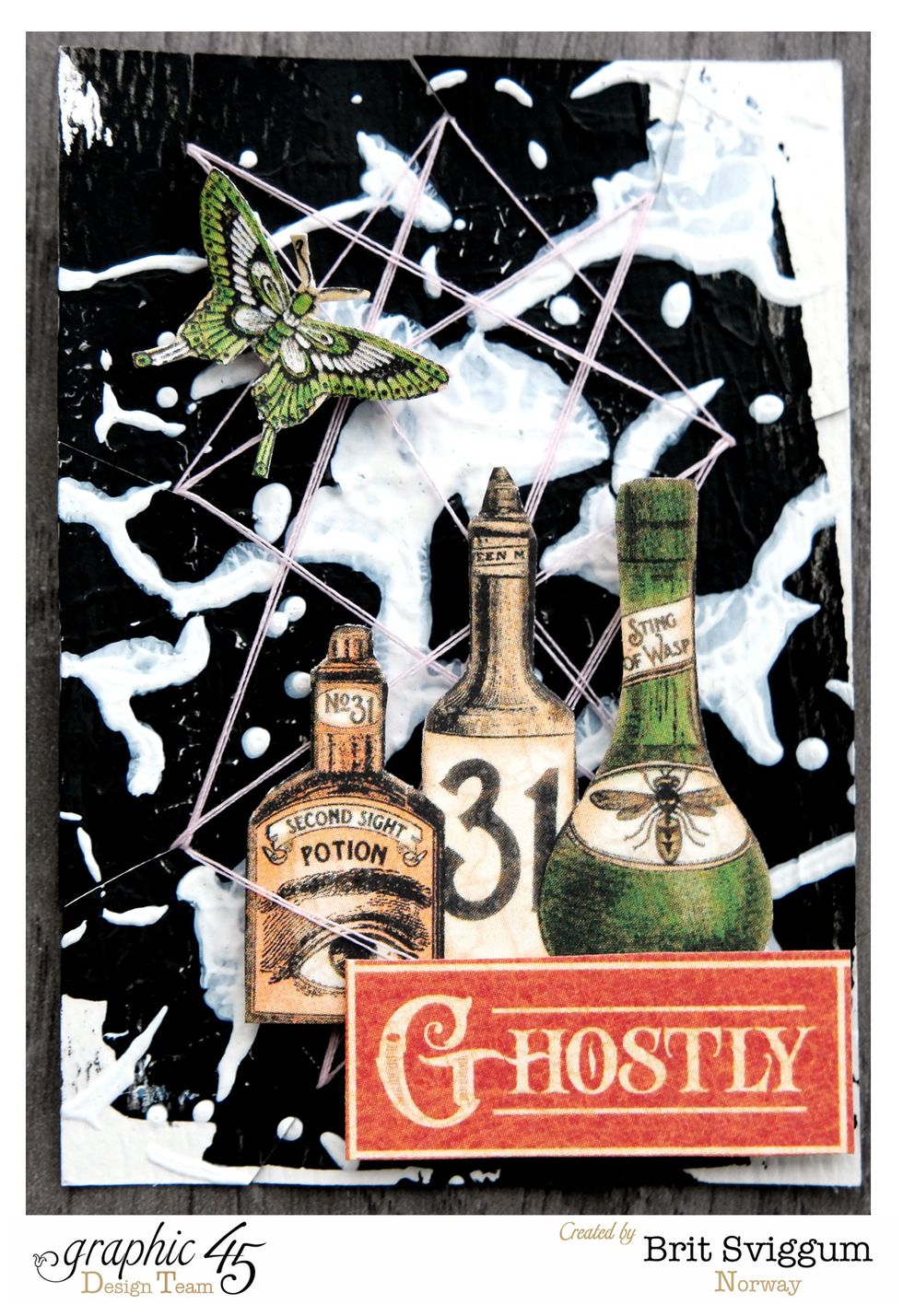 card #1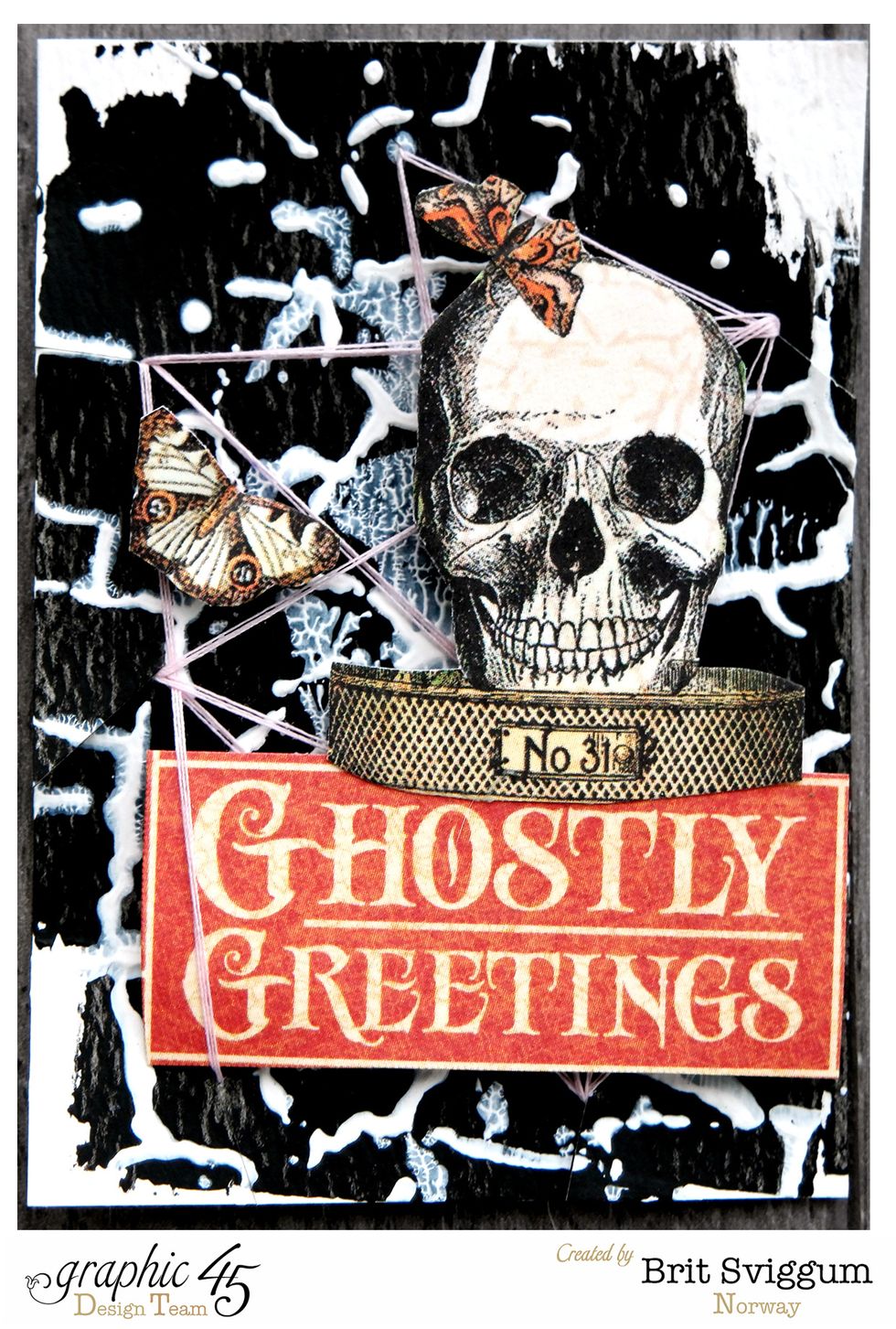 card #2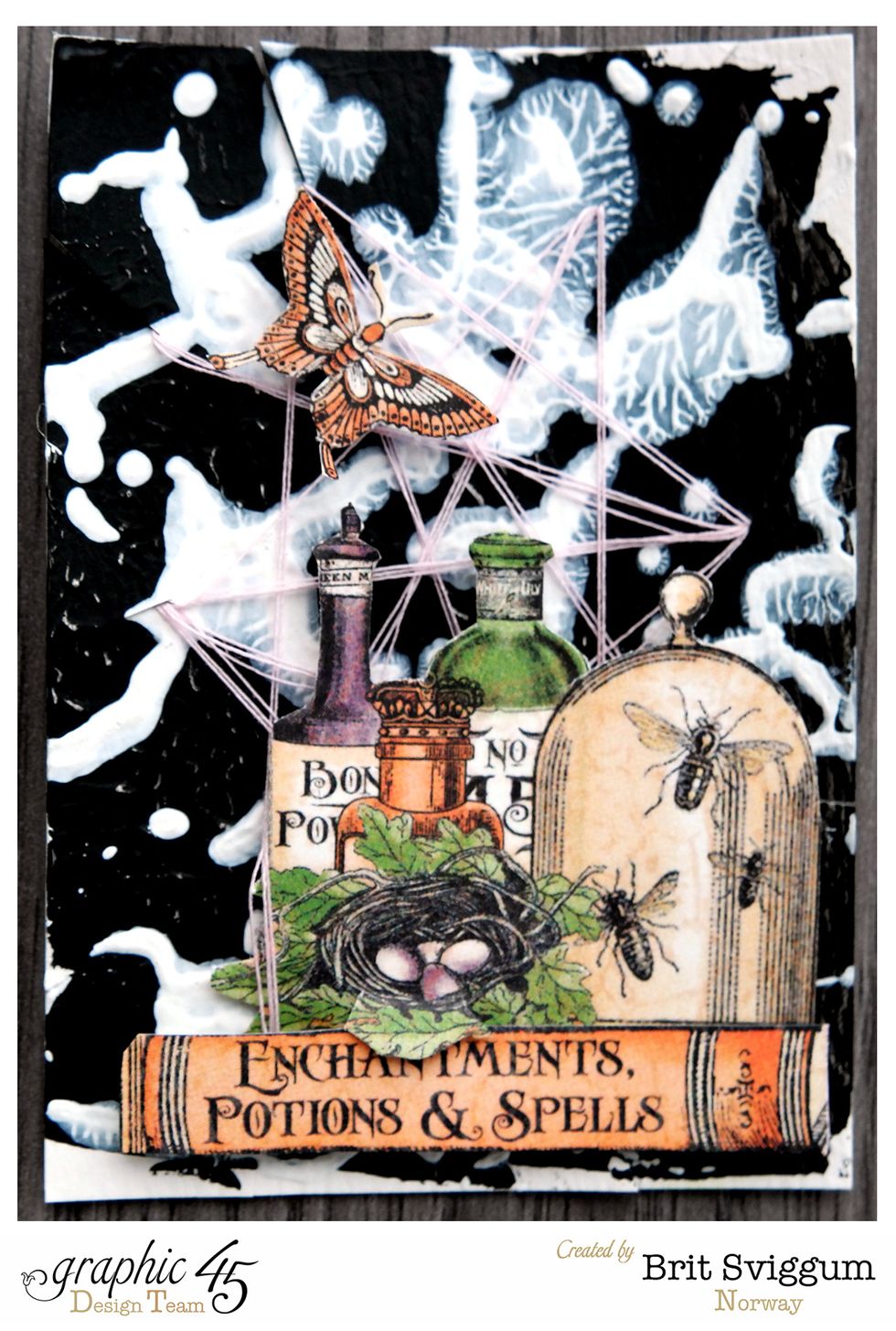 card #3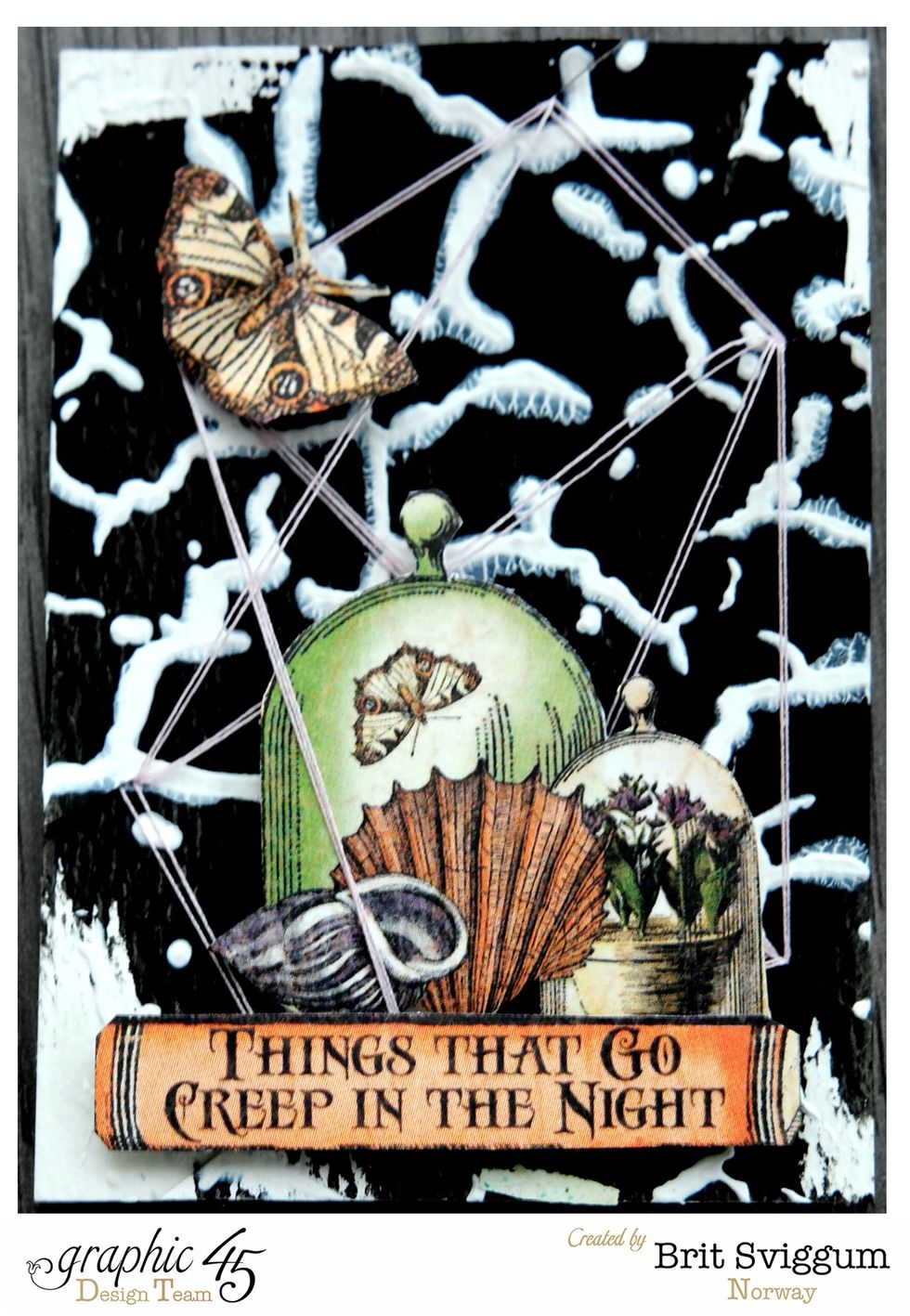 card #4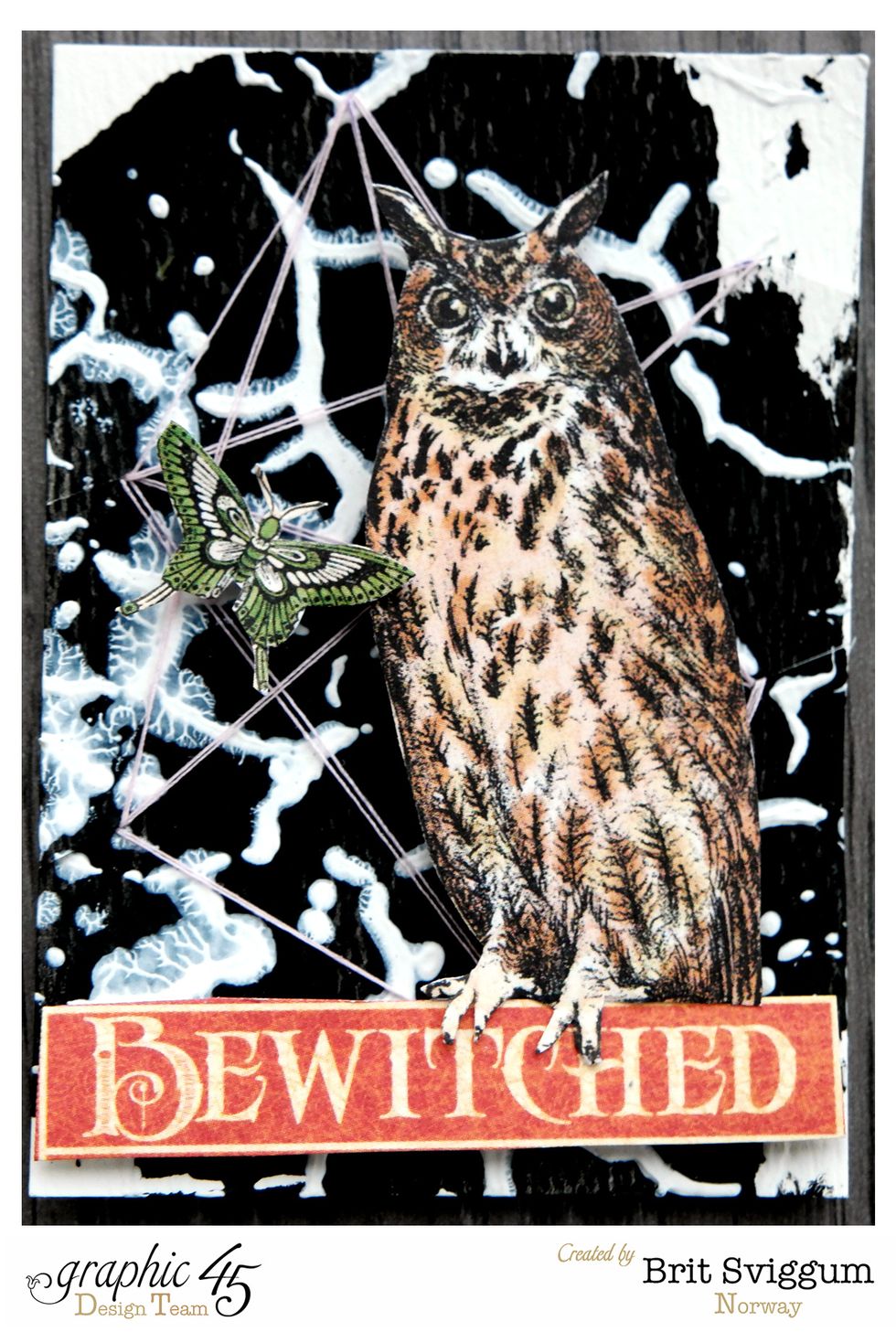 card #5
card #6
Here is the whole set of Halloween ATCs :) Hope you enjoyed.
Rare Oddities collection - Rare Oddities #4501142
Rare Oddities - Frightfully sweet #4501145
Rare Oddities - Brews and Potions #4501144
Rare Oddities collection - Randon Relics #4501146
Rare Oddities - Ghostly greetings #4501148
Rare Oddities - Articles of Antiquity #4501147
White cardstock
Black gesso
Stencil
White gesso
Sewing thread