Servings: 4 • Size: 1 large bowl Calories: 300.4 • Fat: 5.8 g • Carbs: 9.4 g • Fiber: 1.2 g • Protein: 49.8 g • Sugar: 1.5 Sodium: 1023.3 mg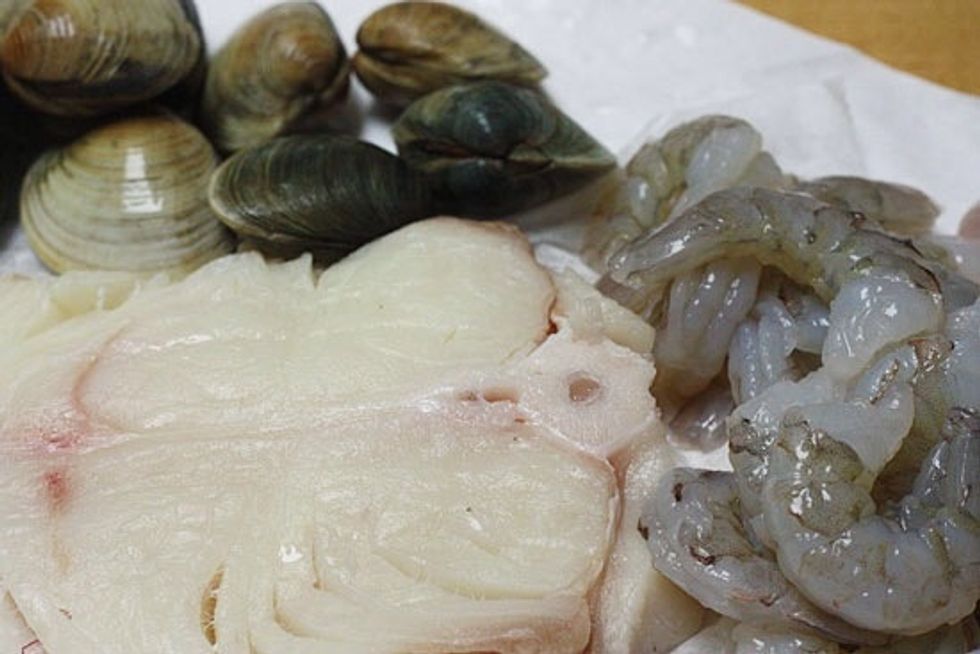 Add olive oil to a large heavy pot; over medium heat sautée shallots and garlic until translucent.
Add the tomatoes, wine, clam juice and the bone from the halibut if you have one. Add vegetable stock, saffron, fresh thyme and stir.
Add the clams; cover and cook 2 minutes, add the shrimp and fish and cook and additional 3 minutes, or until the shrimp turns pink and the clams open.
Remove bone and serve with a crusty bread to dip into the juice. Enjoy! ;)
1 tsp olive oil
2 chopped shallots
2 cloves of garlic
3 medium diced tomatoes
4 oz cup of white wine
1 cup clam juice
2 cups vegetable stock
3/4 lb halibut filet
skin removed cut into large pieces
1 lb shrimp, peeled deveined fresh shrimp
1 dozen littleneck clams
pinch of saffron
1/4 cup fresh chopped parsley
crusty bread for serving on the side
Anasvision A+
Busy University Student who is eager to learn everyday!\nPlant based dishes, pie, baking, everything optimistic lover ))\n