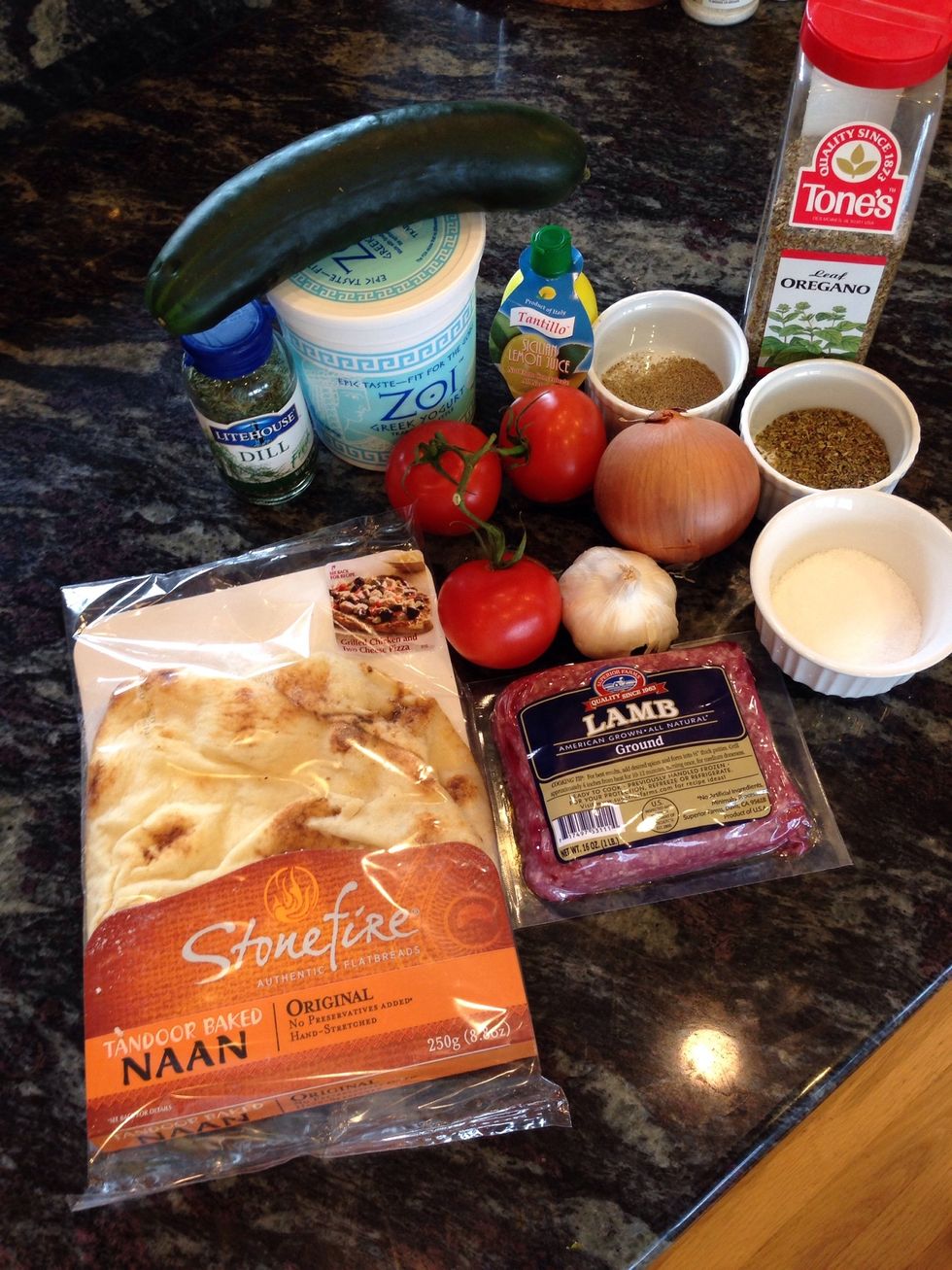 Gather your ingredients!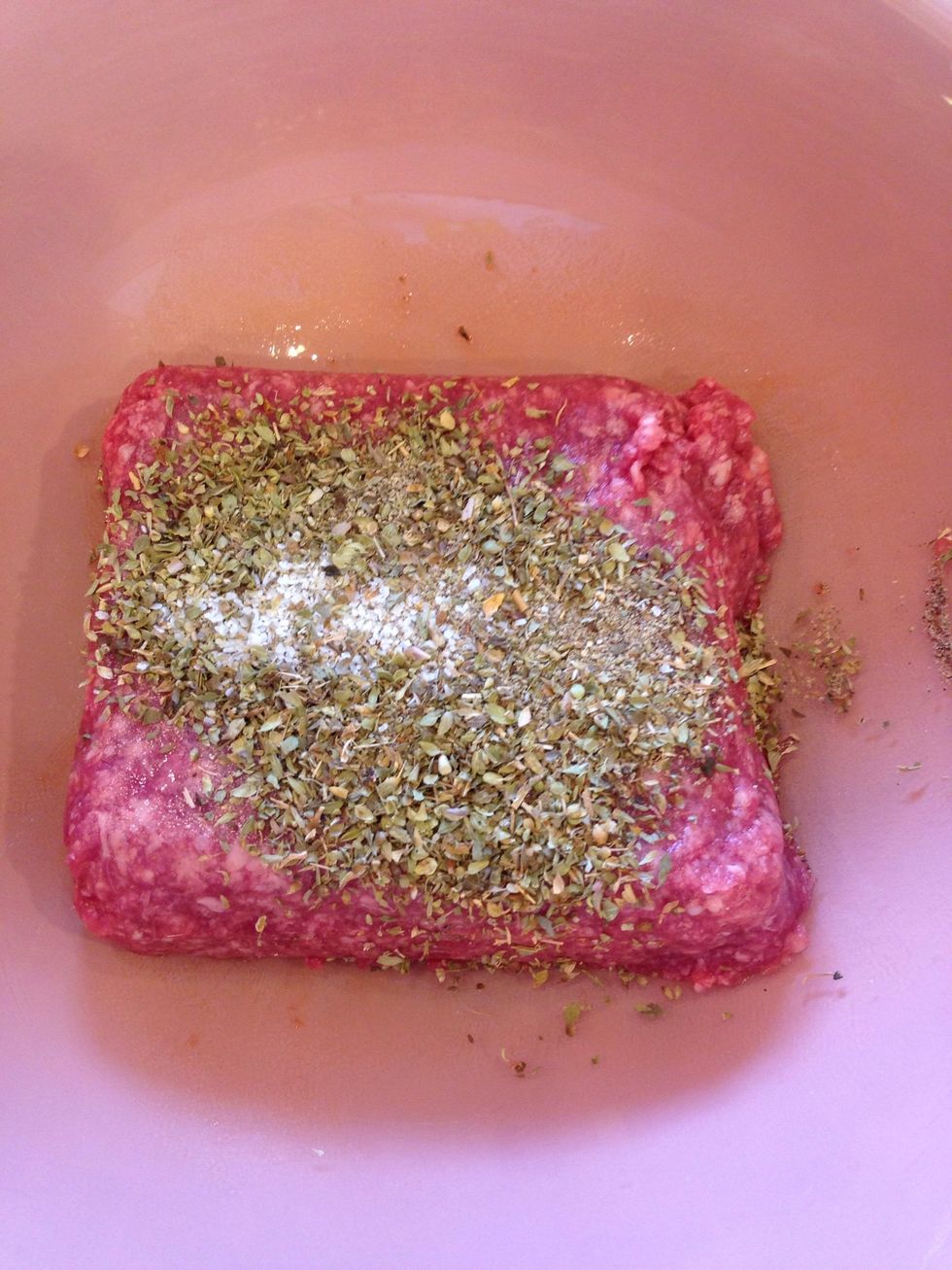 Add the oregano, salt, and pepper to the ground meat. Combine with hands! Then place in the refrigerator for at least 1 hour.
After at least 1 hour, place the meat in a food processor with half an onion and 2 chopped cloves of garlic, process until well blended. Preheat oven to 300 degrees Fahrenheit.
After you've taken the meat out of the food processor, form into a "loaf" on a tinfoil lined baking sheet.
Cook meat for 30-35 minutes or until the internal temperature reaches 155 degrees Fahrenheit. Then take out of the oven and let sit for 10-15 minutes. Turn oven to broil.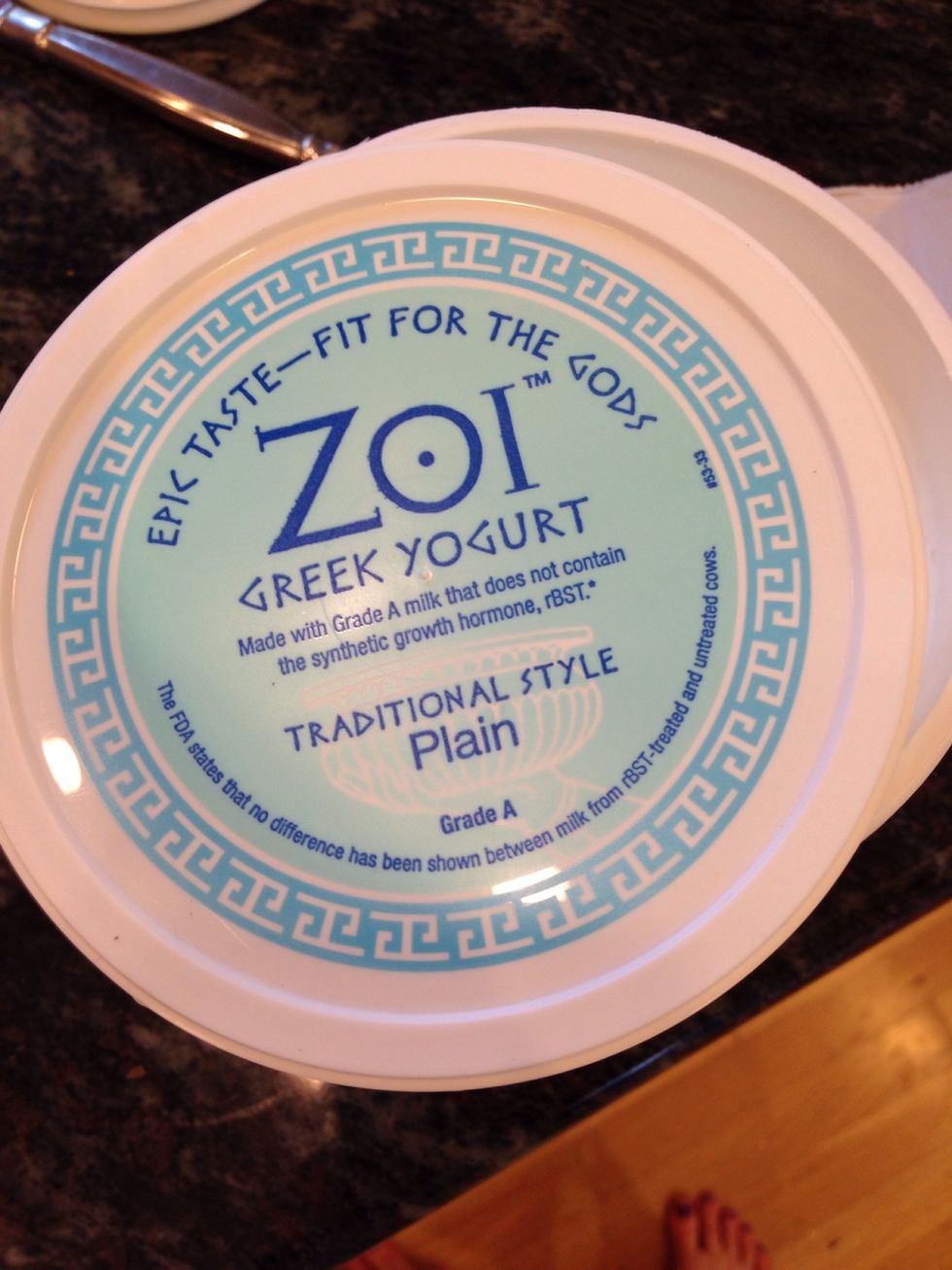 While you are waiting, grab your Greek yogurt for the tzatziki sauce!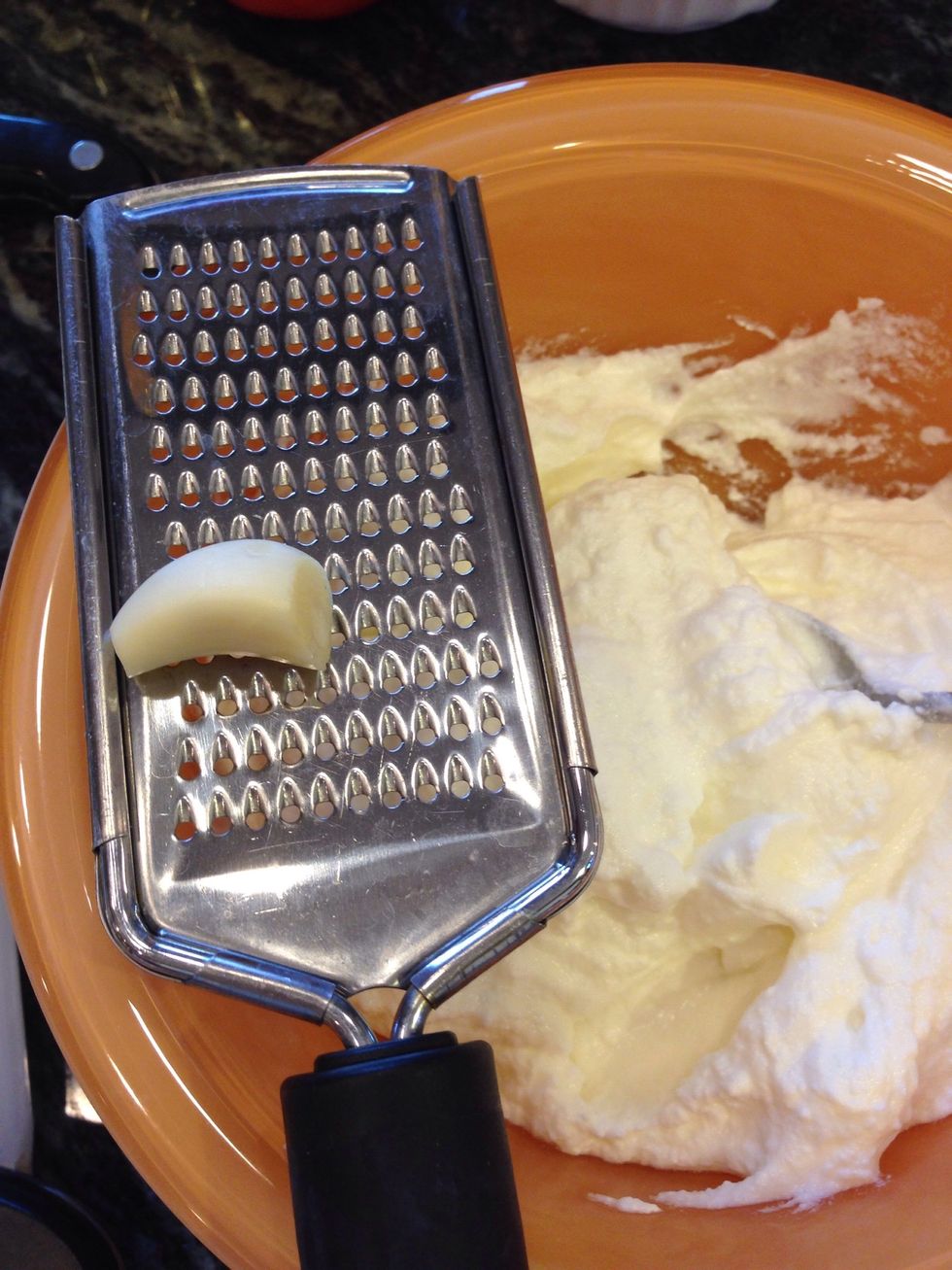 Grate a clove of garlic over the yogurt.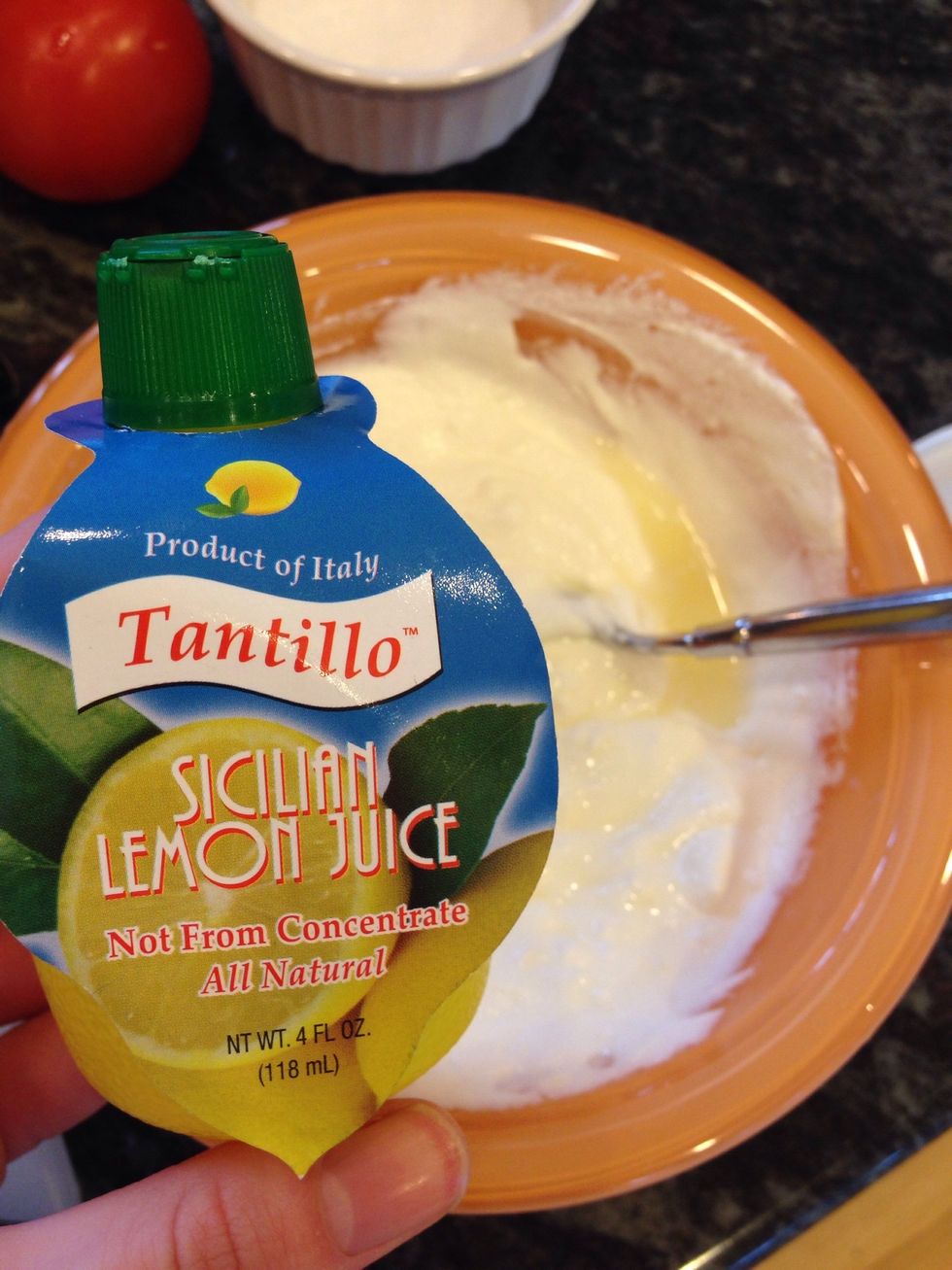 Add lemon juice.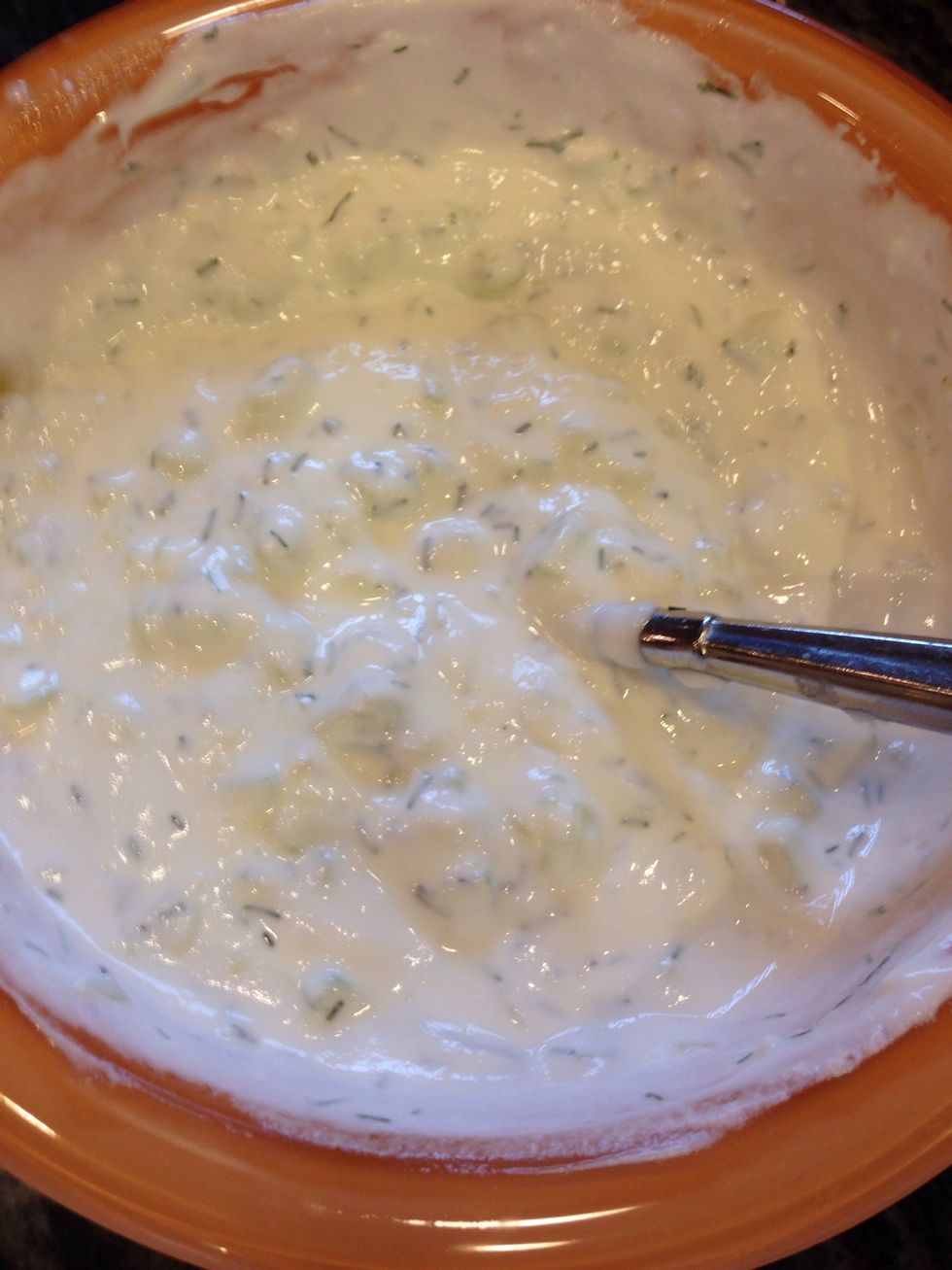 Now add some finely chopped cucumber and the dill. Mix well.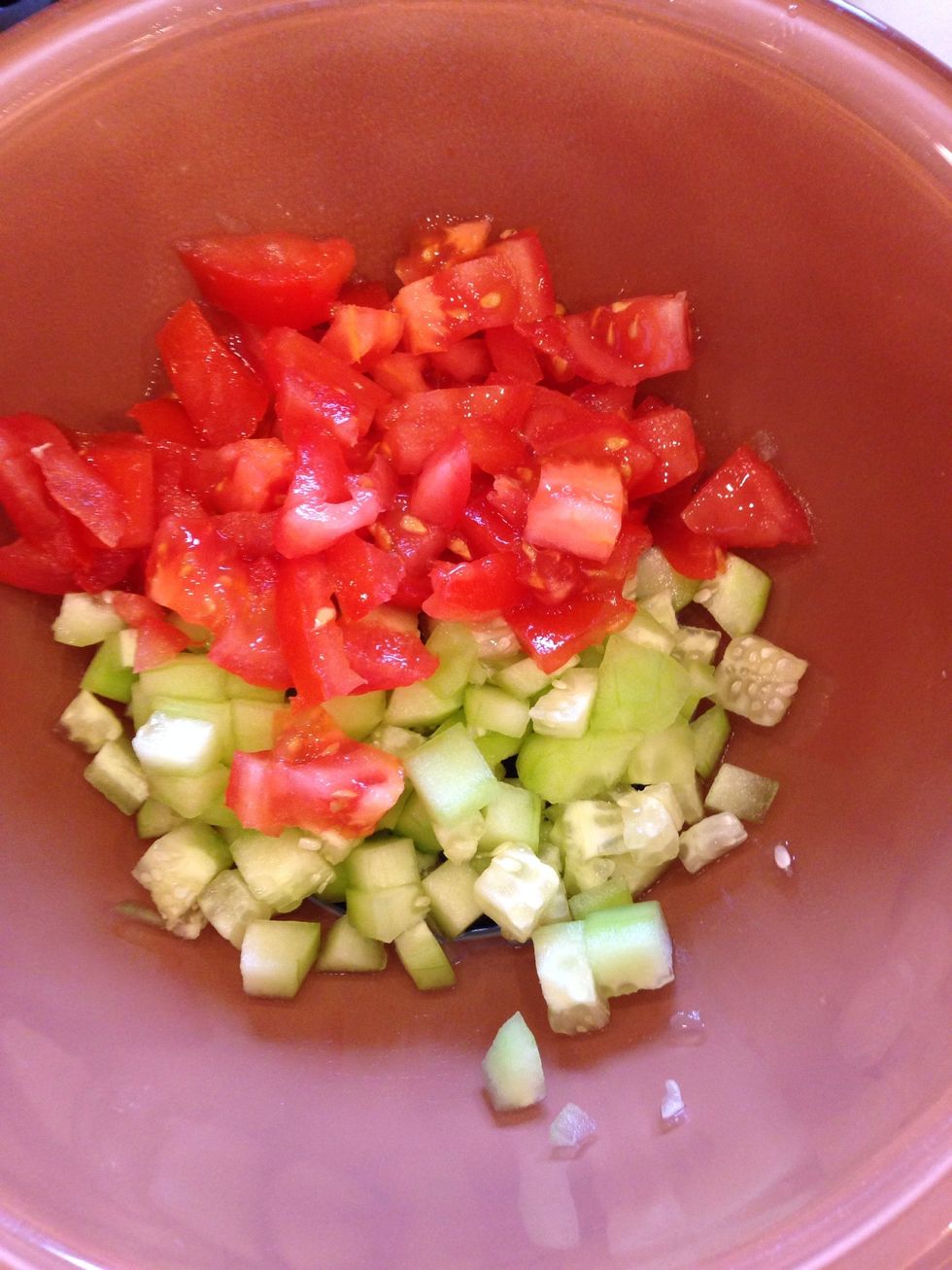 Now make your tomato, cucumber, and onion mix! Chop veggies and place in a bowl. Add a 1/2 tsp salt and pepper and 1 tsp of olive oil. Place in fridge until ready to serve!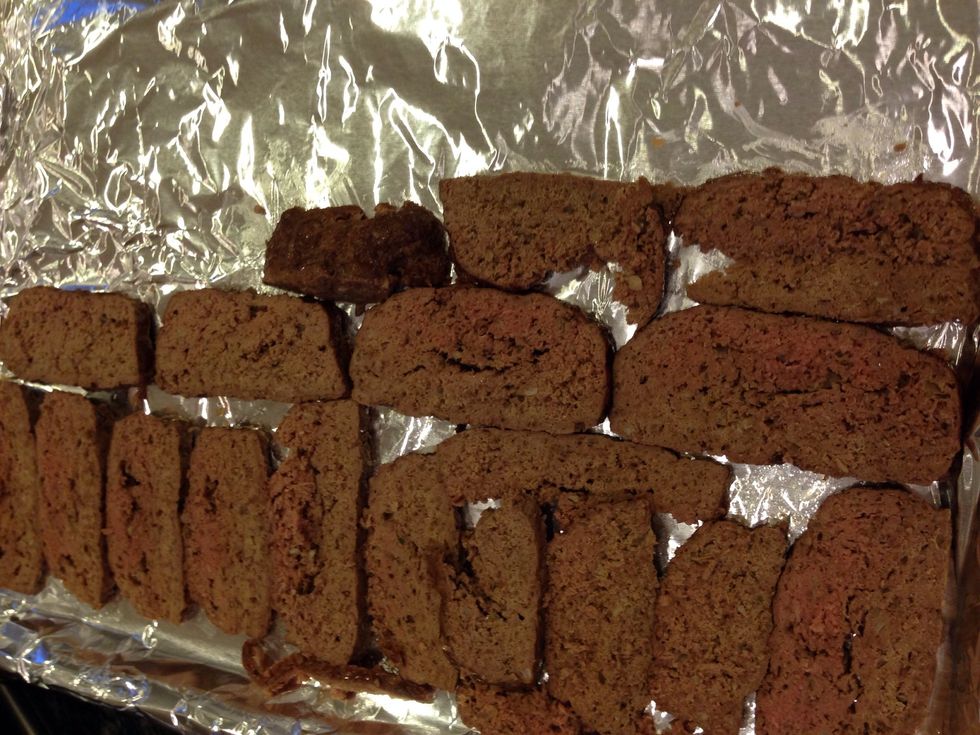 After 10-15 minutes of setting, slice the loaf into thin slices (to your liking), then put back in oven on the top most rack to broil for about 4-6 minutes, or until the edges are brown and crispy!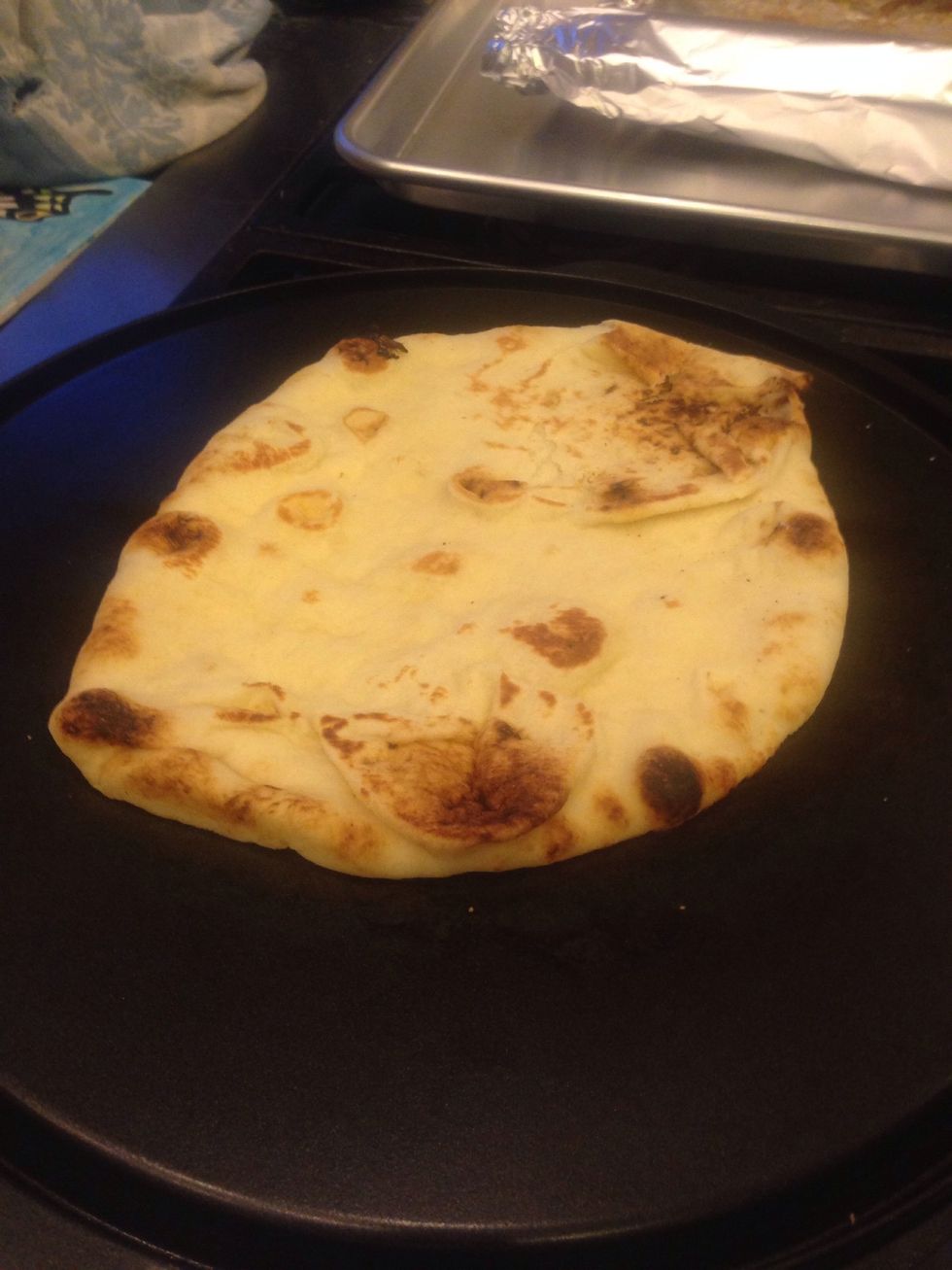 While you're waiting, heat up your bread!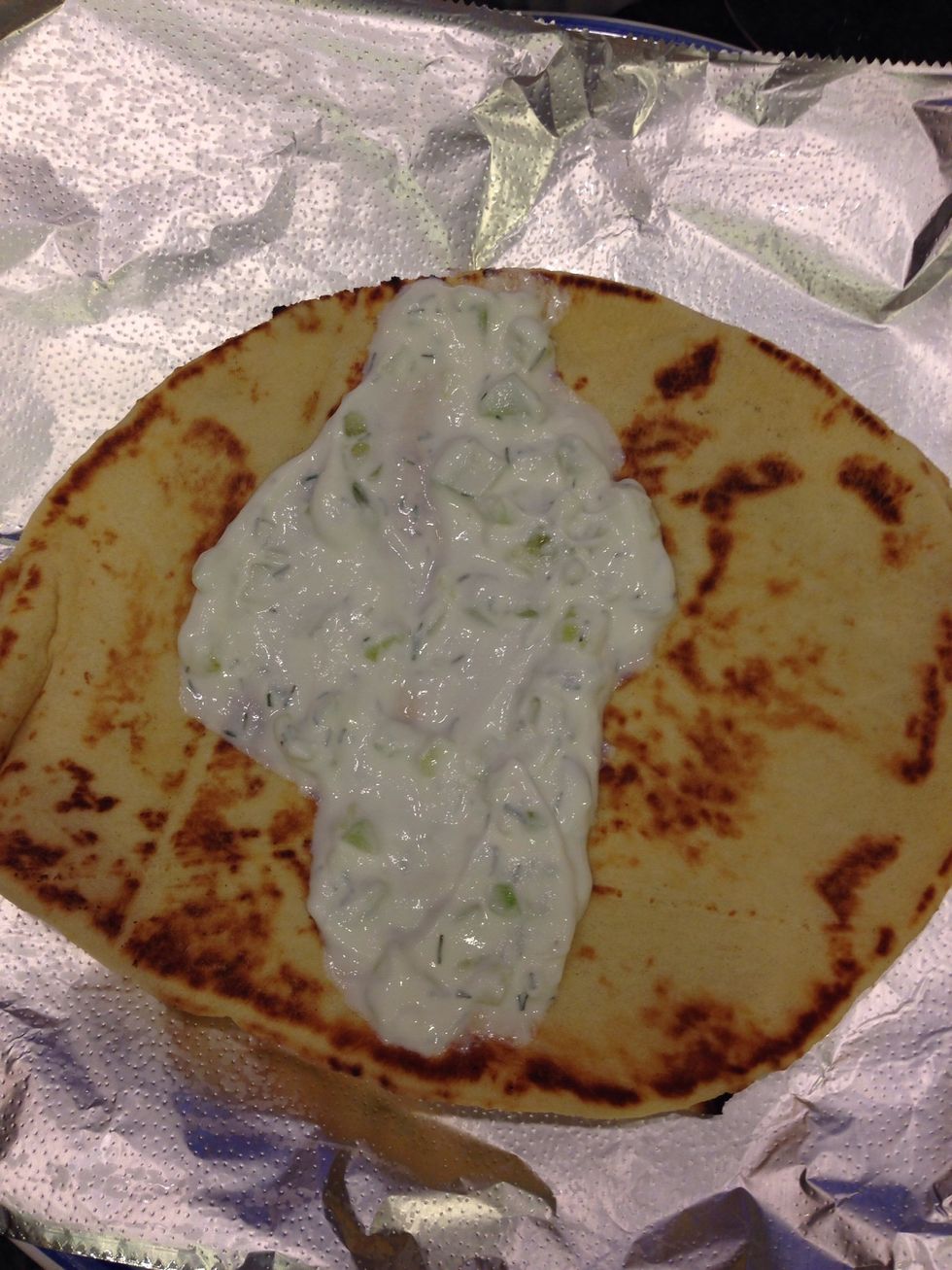 Then put tzatziki sauce on your bread!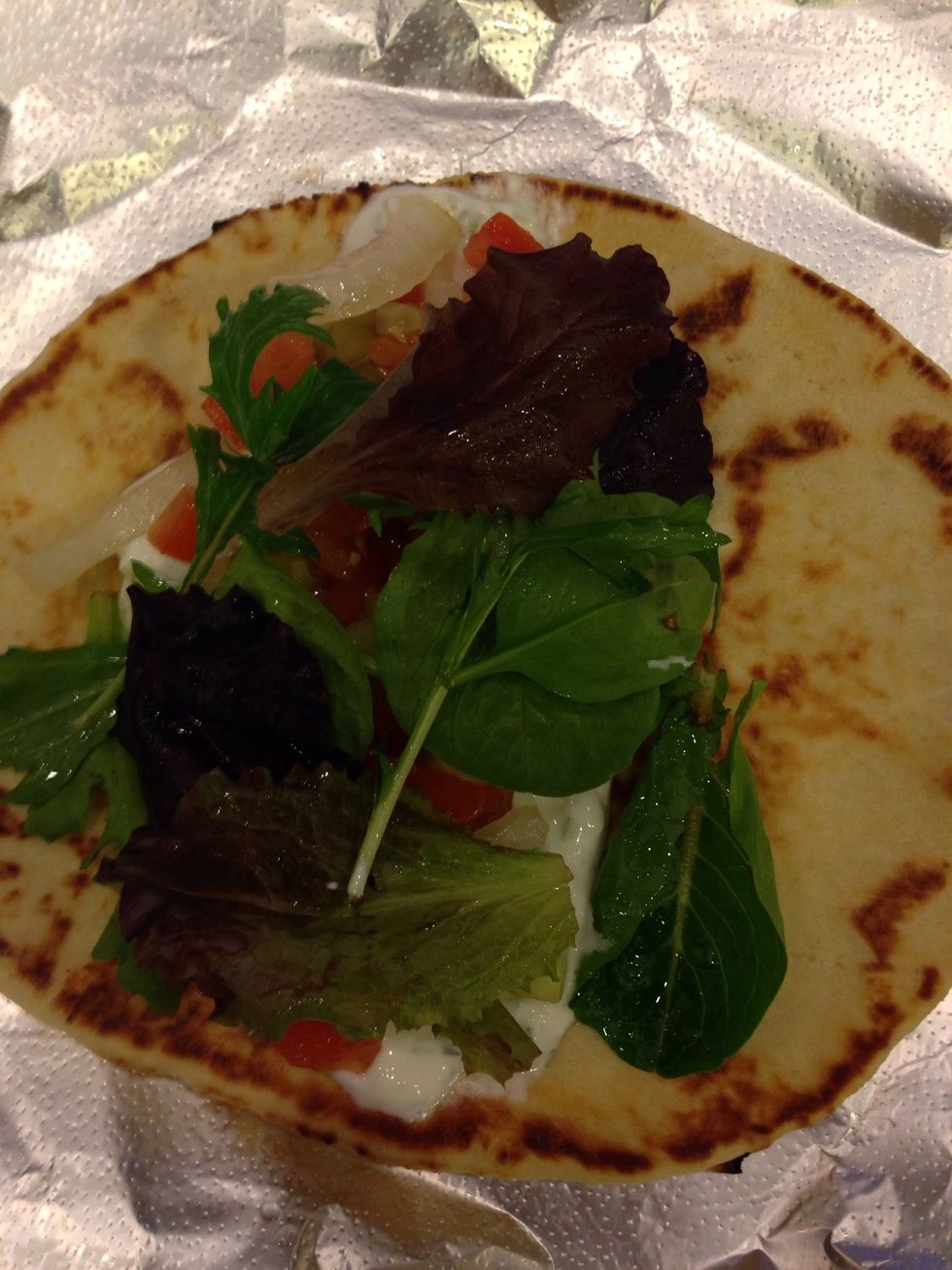 Next add your tomato mixture and some optional spring greens!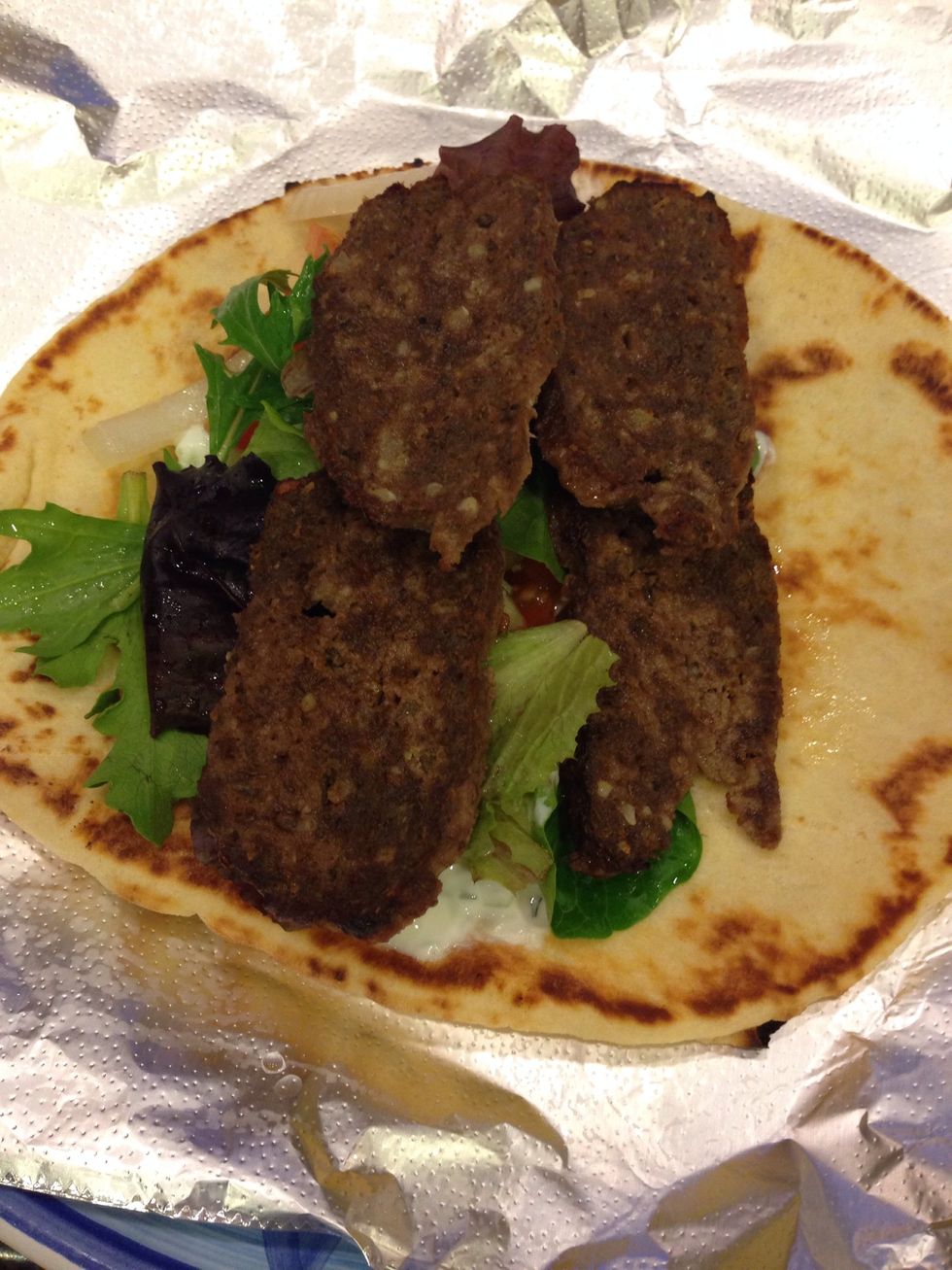 Now add that yummy meat!
Wrap some tinfoil around the bottom to keep it all together, then enjoy! :)
2.0lb Ground lamb or buffalo
1.0tsp Salt
1/2tsp Pepper
2.0tsp Oregano
1/2 Yellow Onion
2.0 Garlic Cloves
3.0 Tomatoes
1.0 Cucumber
5.0 Pita or Naan Bread
2.0c Greek yogurt
1.0 Garlic Clove
5.0tsp Lemon juice
2.0tsp Chopped dill
1.0tsp Olive Oil