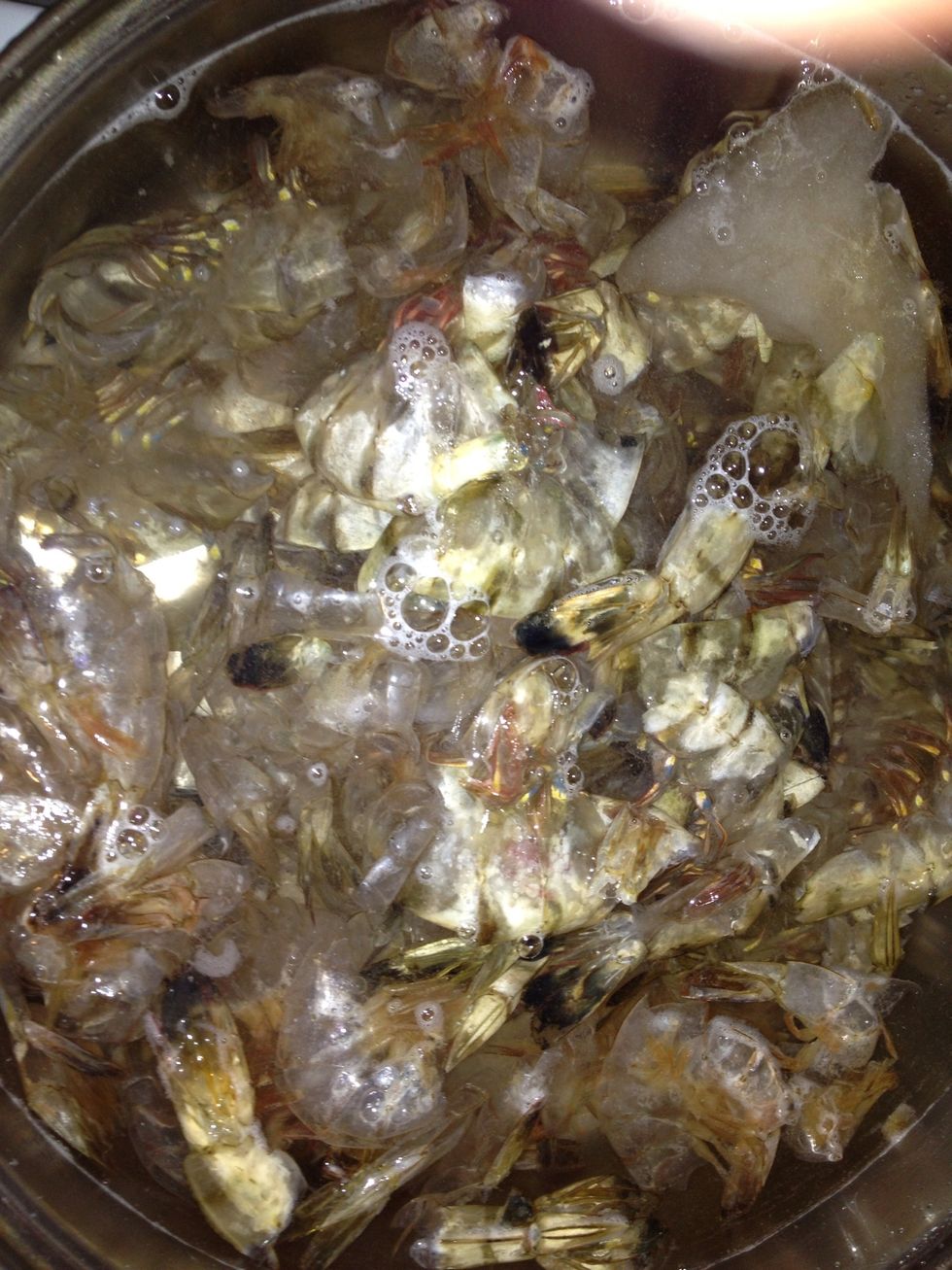 I save shrimp shells instead of throwing them away for making broth. I add the collection to a pot of water with a couple of tablespoons of shrimp boil or old bay and simmer.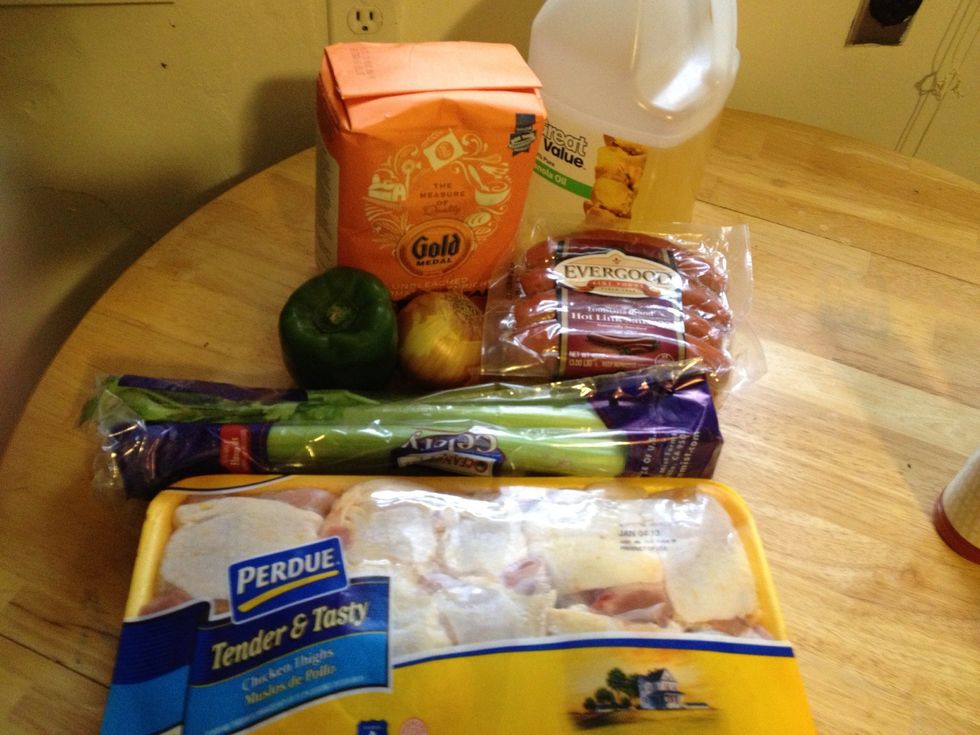 Items to prep for chopping and frying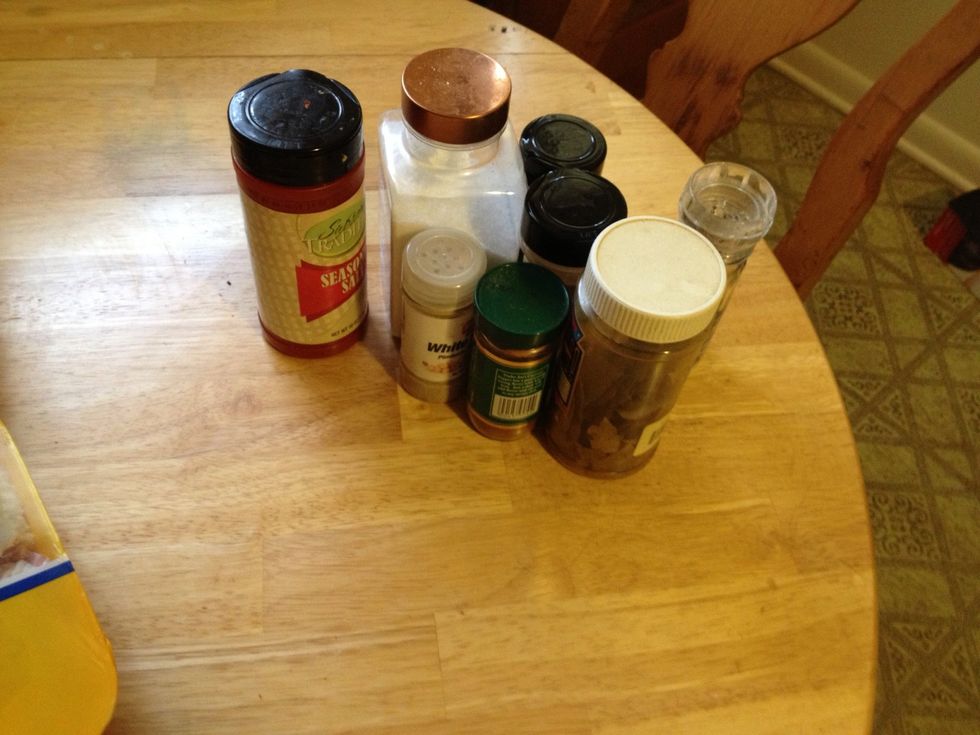 Seasonings to measure to season chicken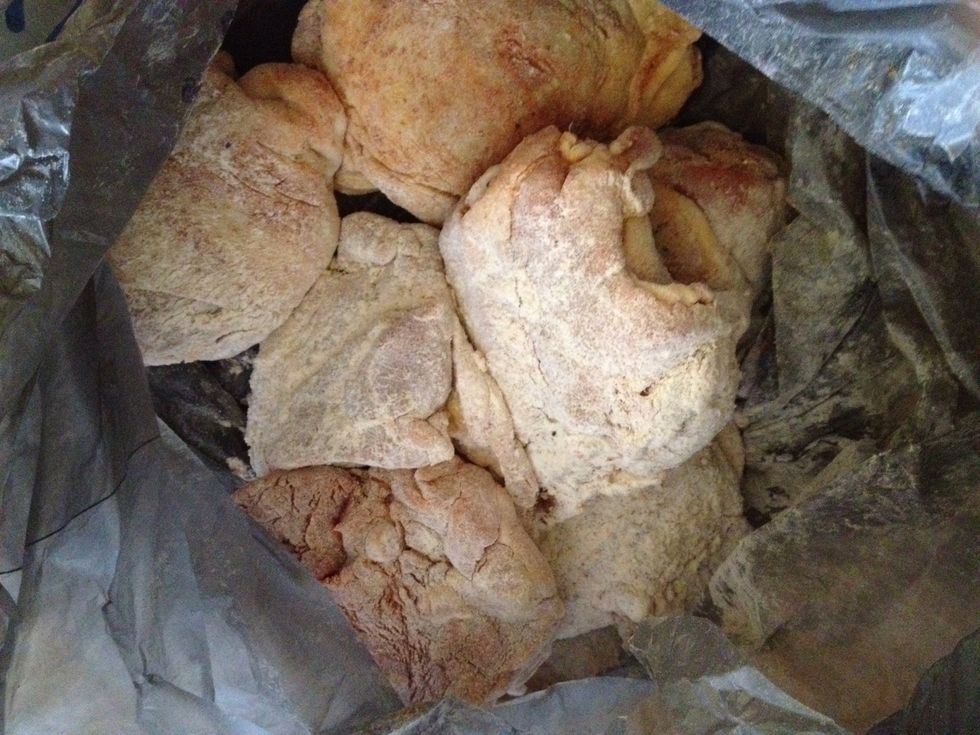 After seasoning chicken add to bag and shake with 1 cup of flour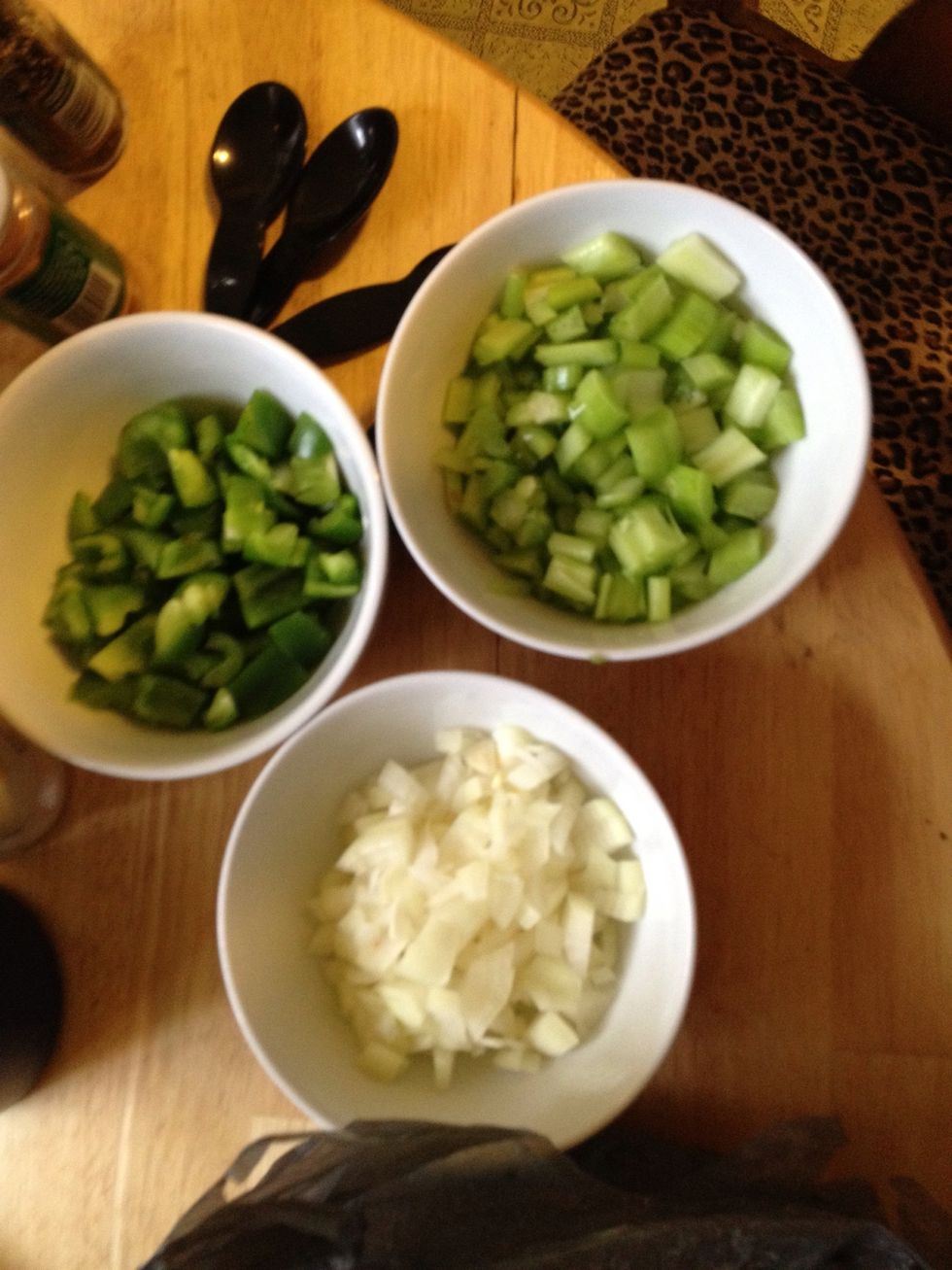 Chopped trinity - veggies
Panfry chicken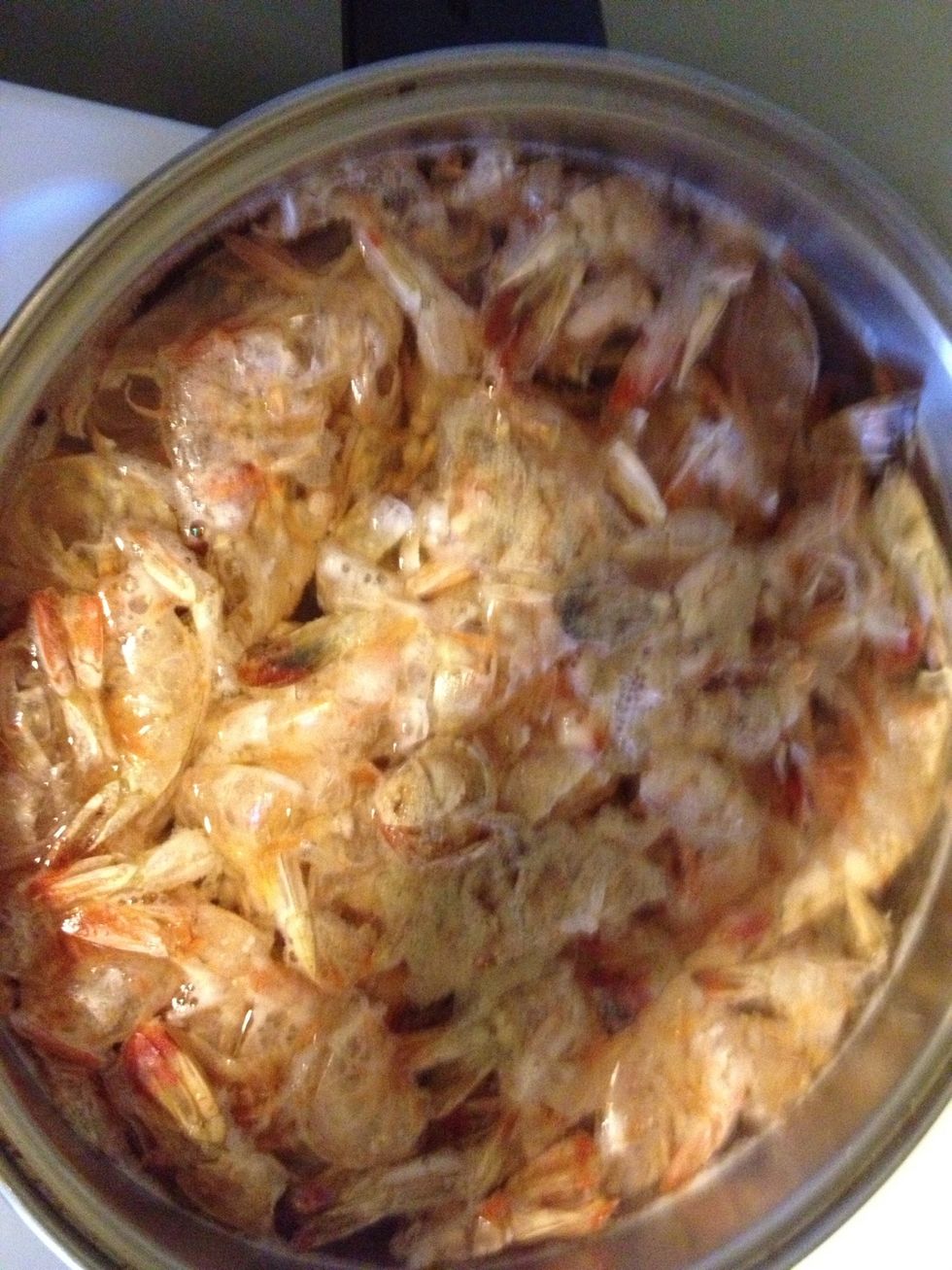 When shells turn pink cool and strain broth into pitcher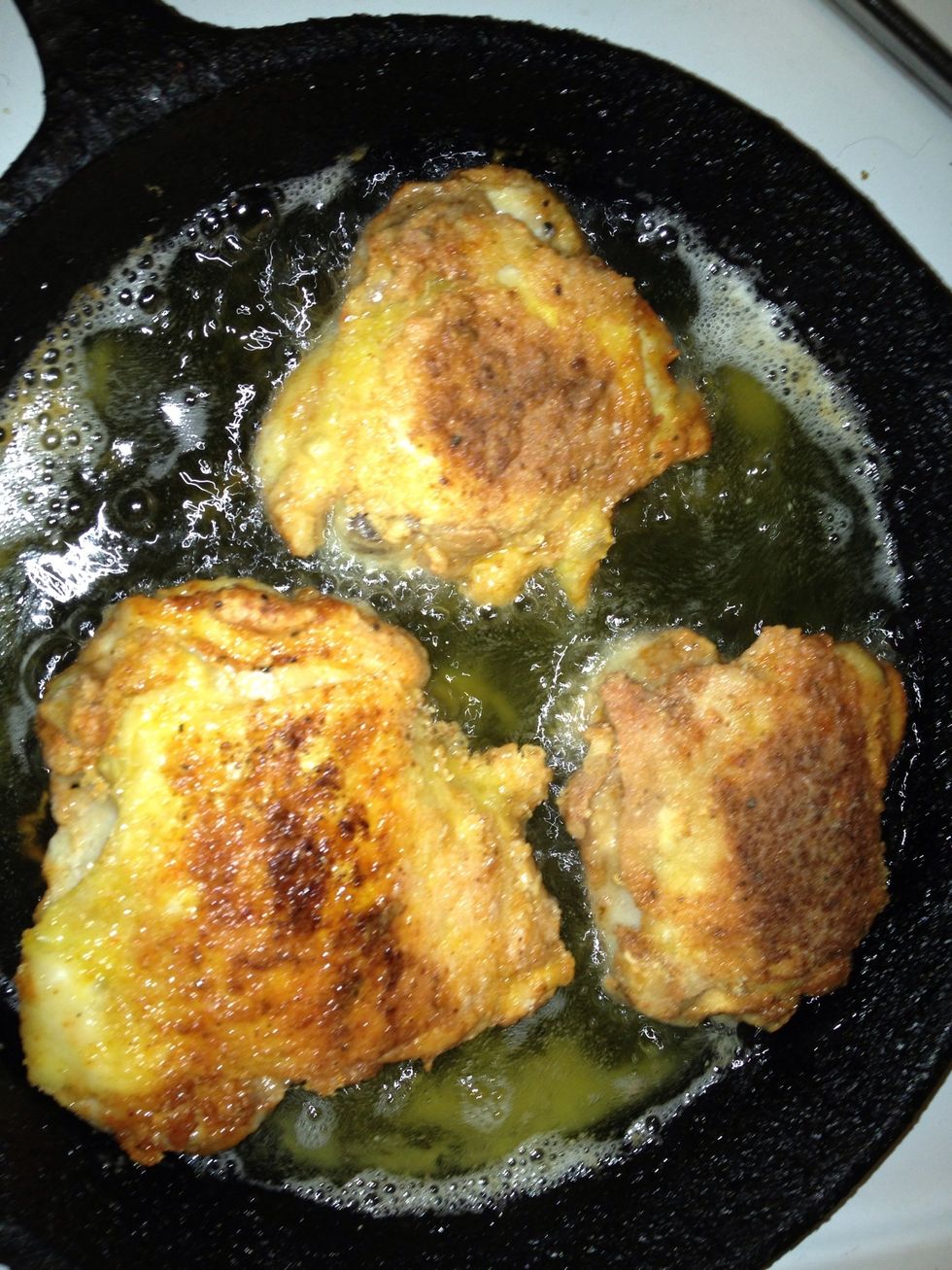 Turn when golden brown doesn't have to be completely done as it will cook later after deboning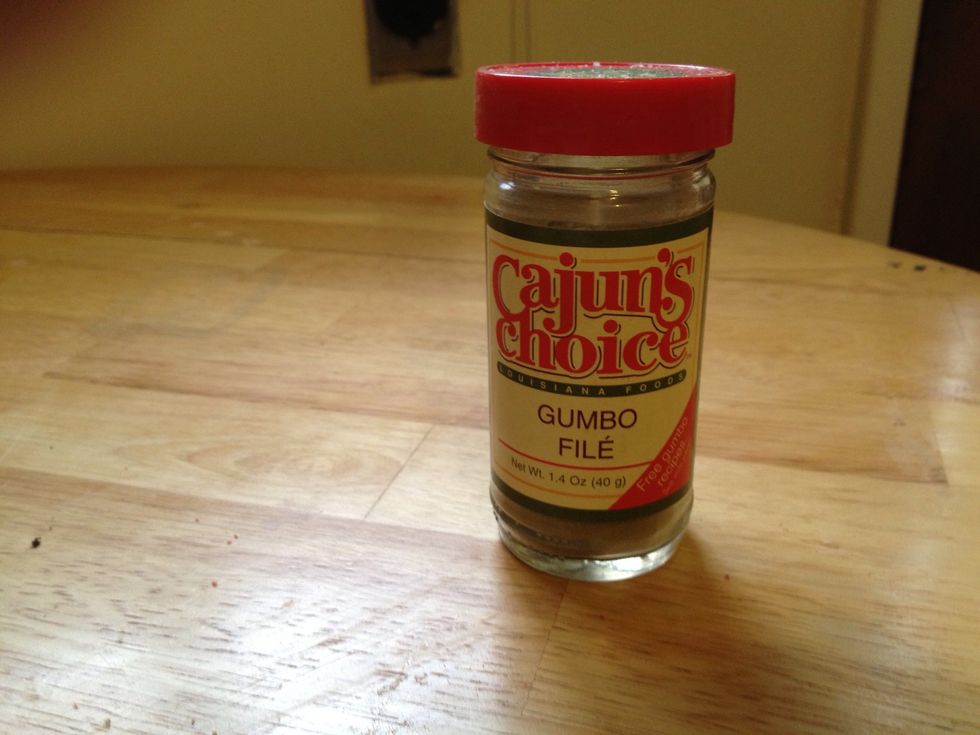 Gumbo file
During last batch of chicken add remaining flour from bag so it can brown along with chicken
Measure spices to add to stock pot. Same as for seasoning chicken plus 2 bay leaves and 1 tsp gumbo file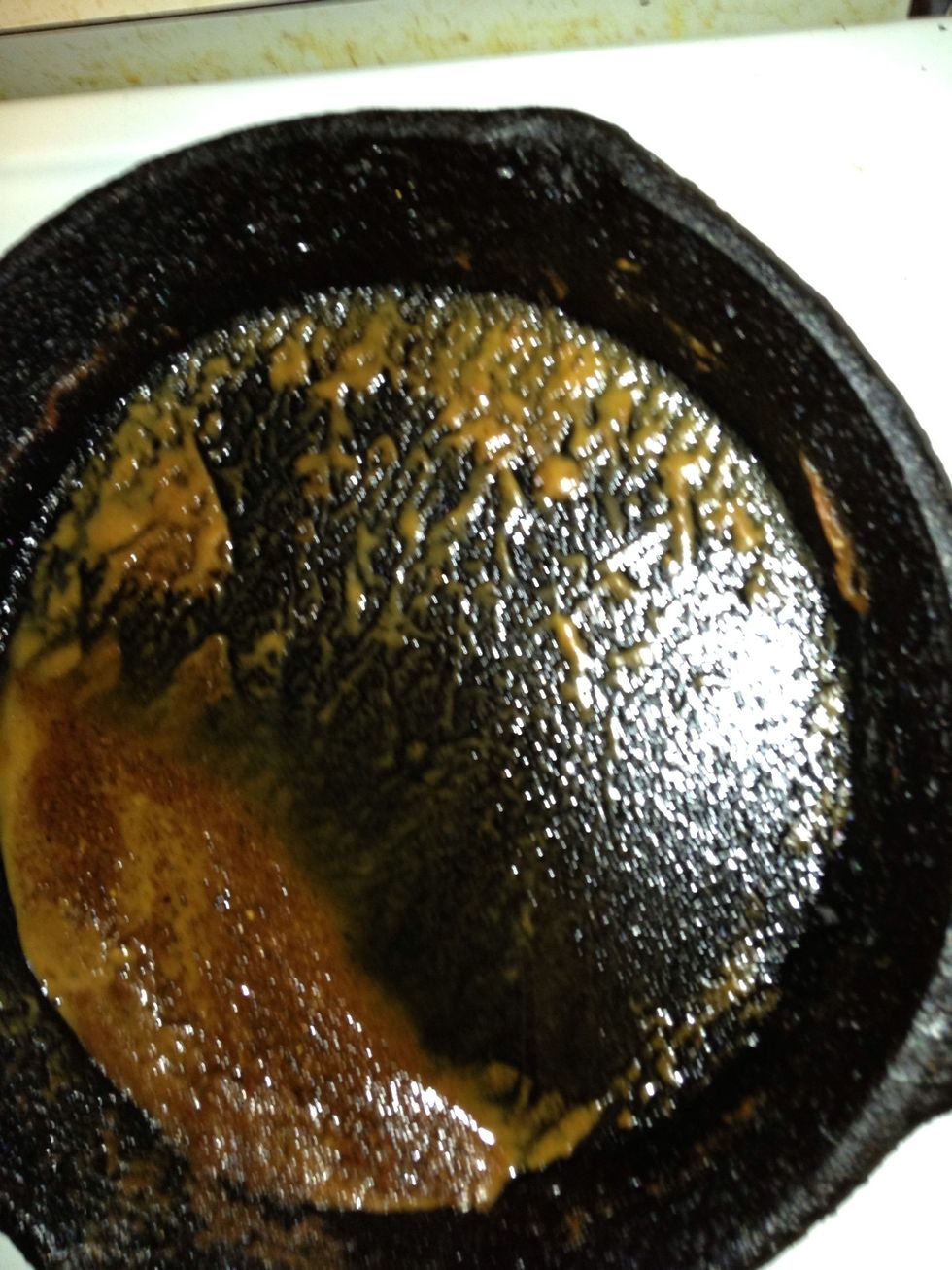 After all chicken is finished let oil cool. Pour oil off and what remains is roux. Put back on medium heat add celery, grn pepper and onion to coat and soften vegetables. Add to stock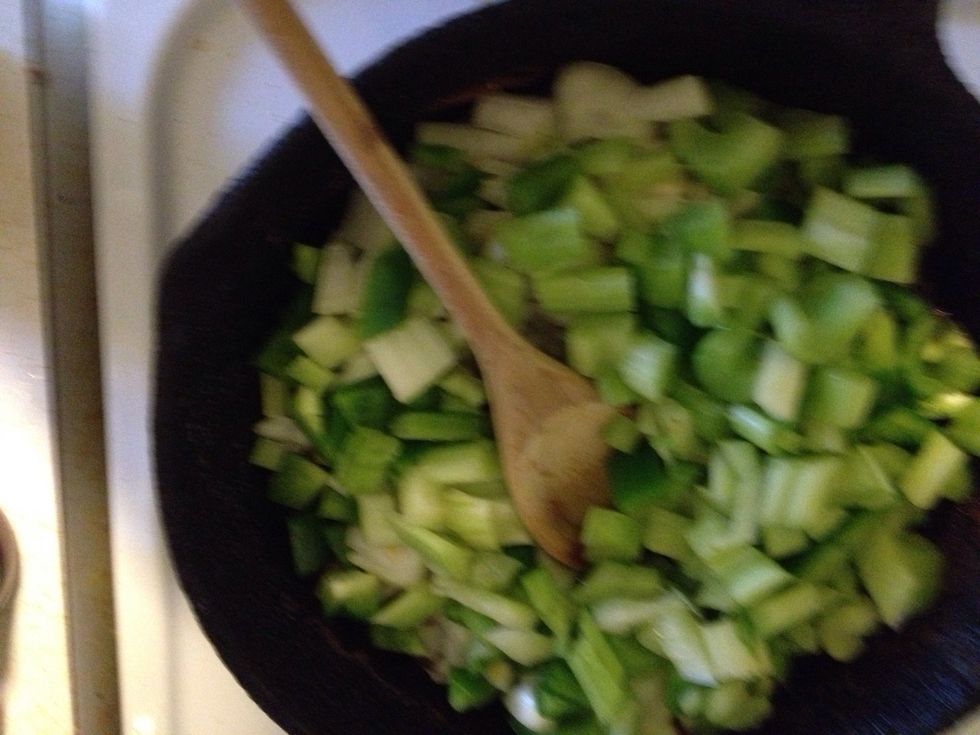 Saute in roux until softened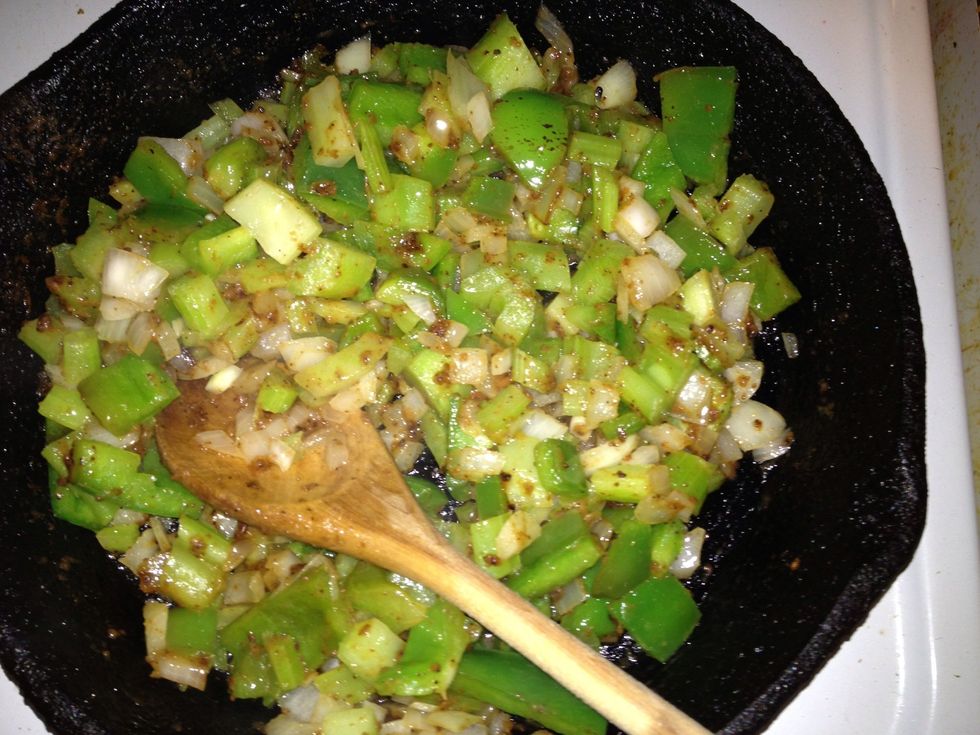 Softened vegetables ready to add to stock pot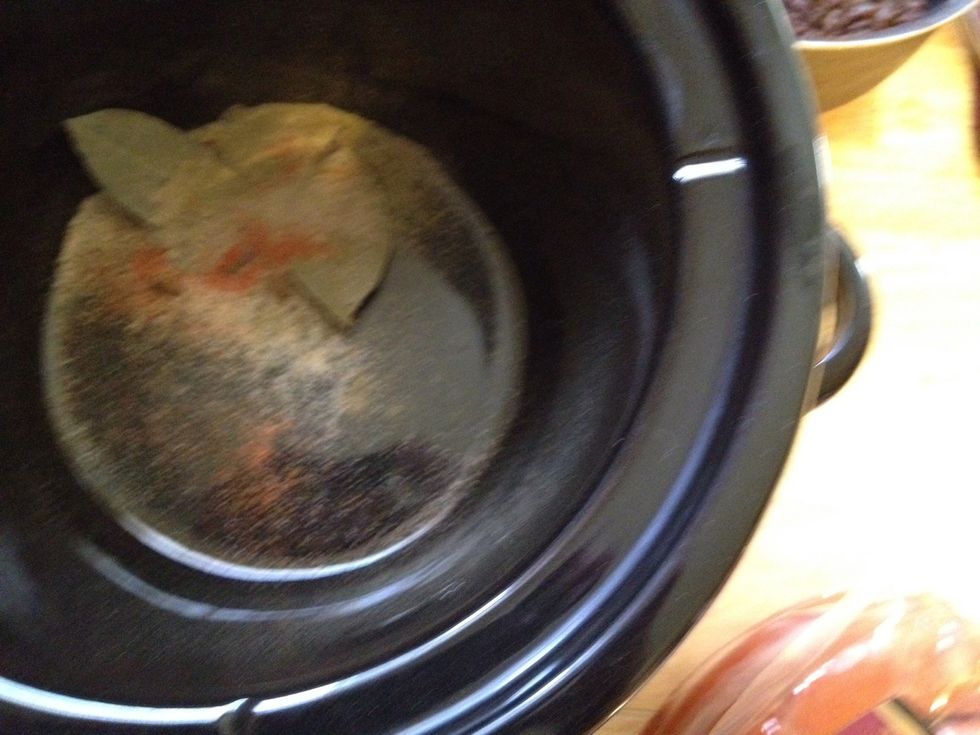 Seasonings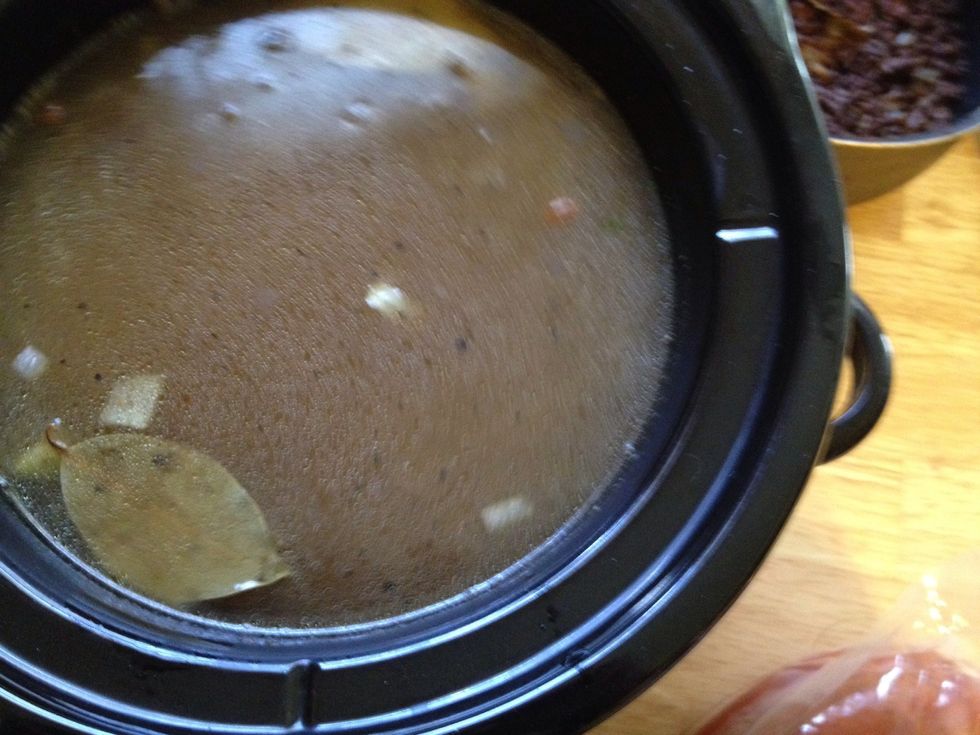 Stock added to seasonings in stock pot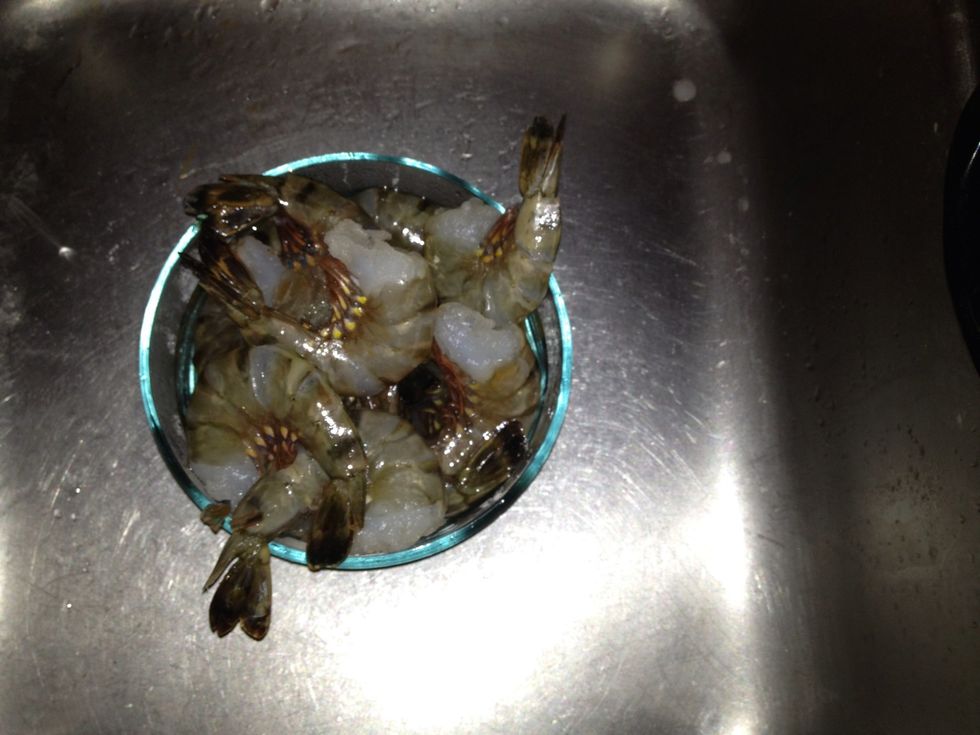 I pound of shrimp ready to clean and add at the end
When chicken is cool remove skin and chop meat. Add meat to stock pot
Brown sausage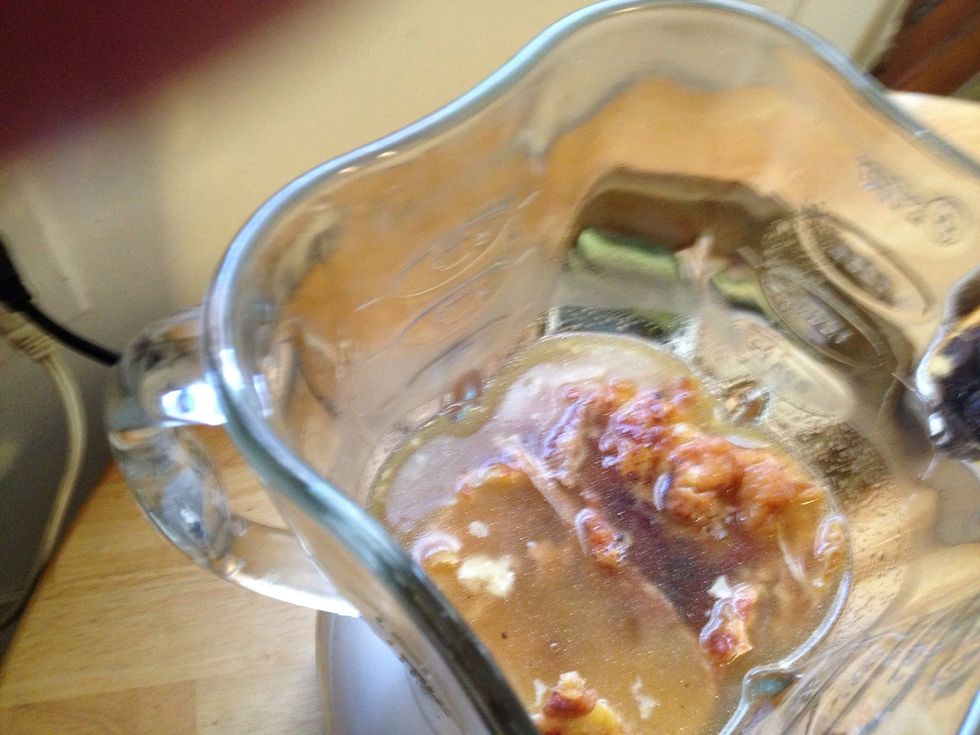 Add skin to blender with 1 cup of stock from all pieces of chicken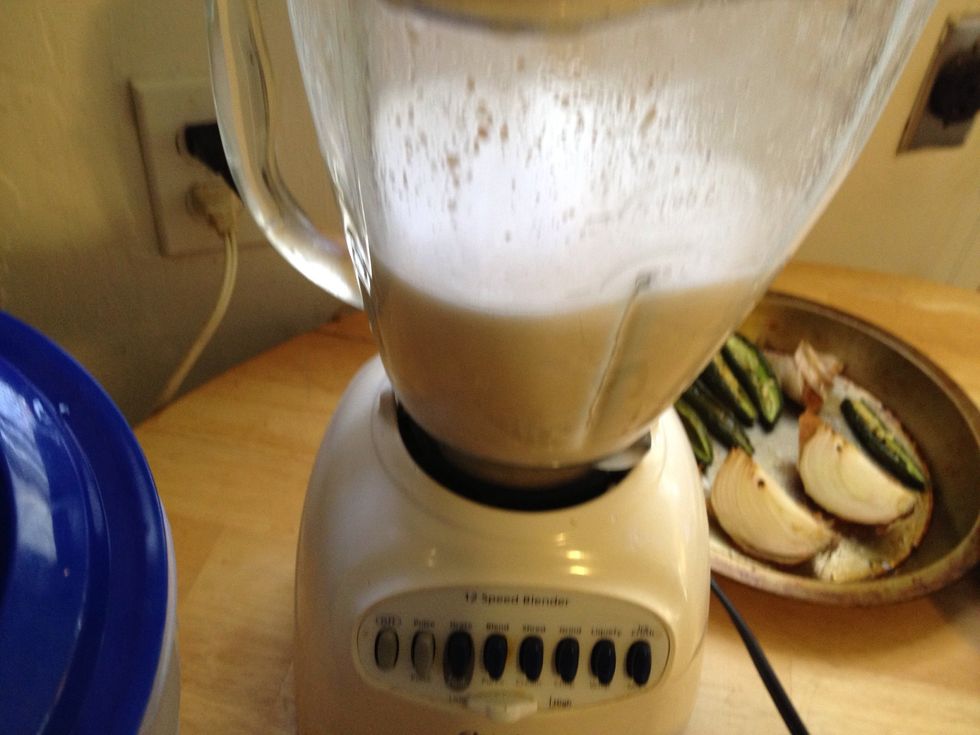 Blend skin and stock on liquify, will look milky. Add to stock pot. Don't worry broth will return to clear appearance after it simmers.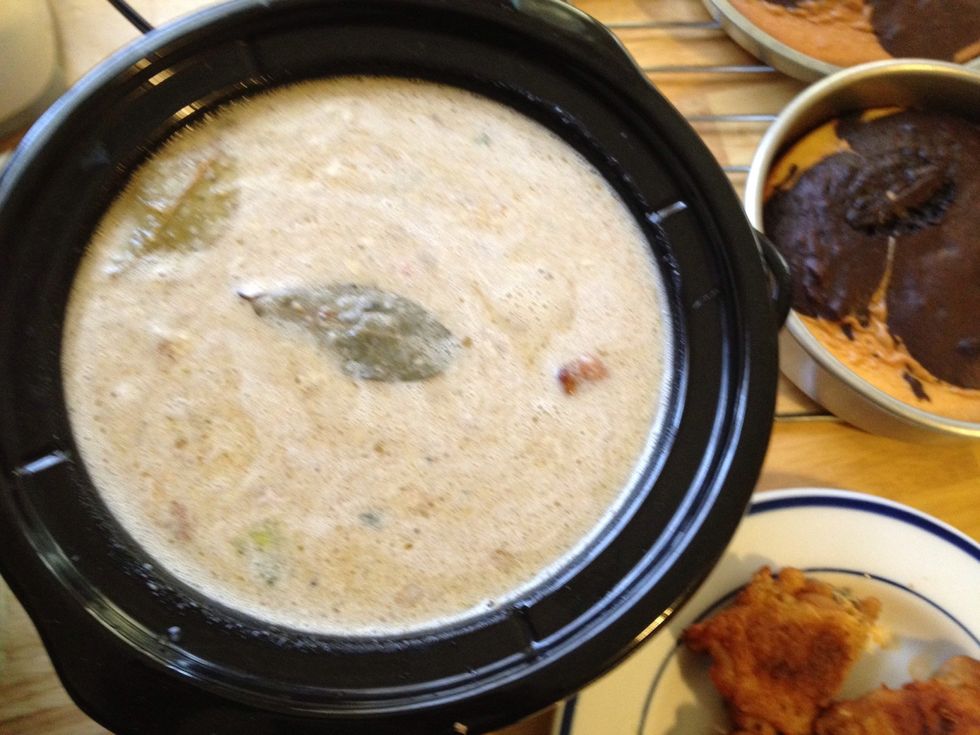 Started in crock pot but was too small. Transferred to dutch oven. Simmer on low for 2 hours.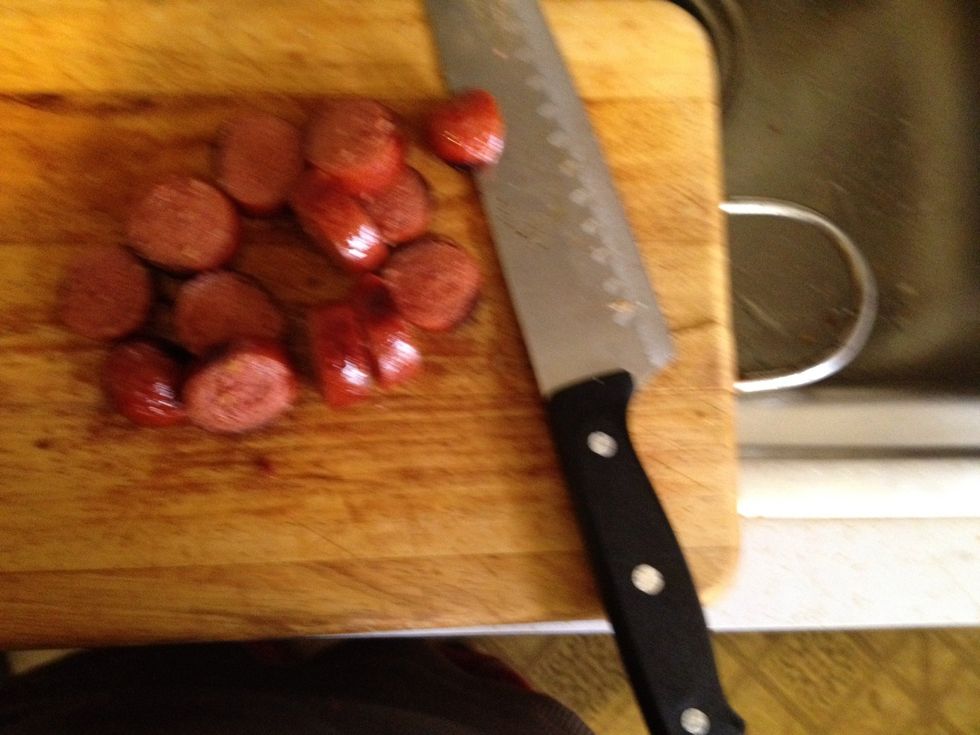 Slice sausage and add to stock pot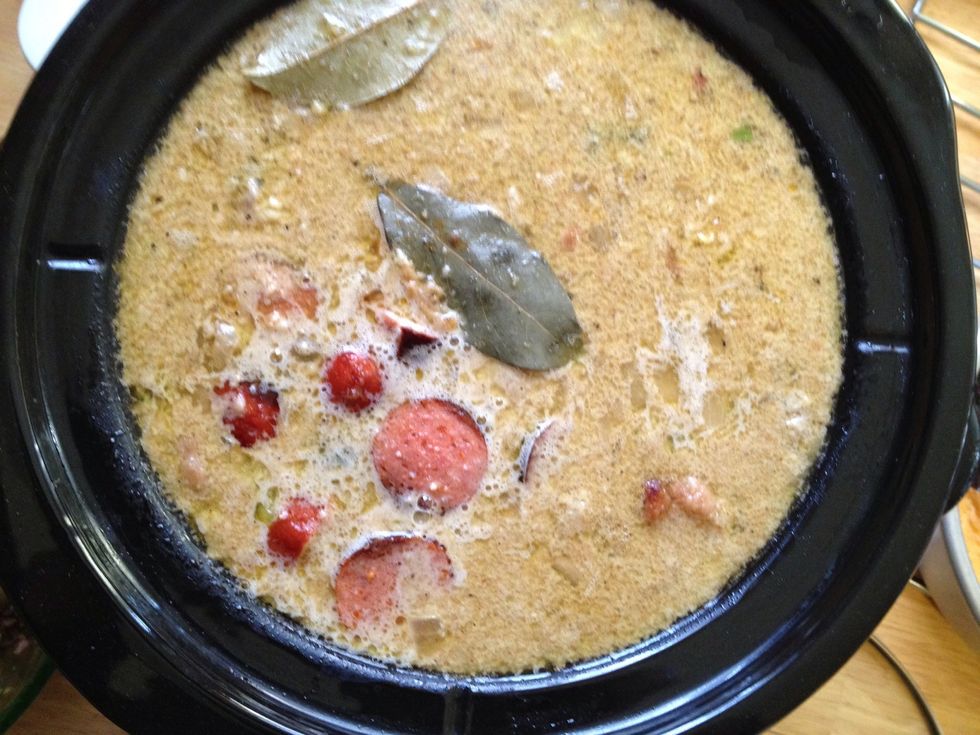 Pots too full for all the ingredients will need to transfer to a larger pot
Finished gumbo clear broth with shrimp, chicken and sausage
Shrimp Shells or chicken broth
Chicken Pieces for frying (bone in skin on thighs
1.0c Flour
Oil For pan frying chicken
2.0 Ribs celery leaves included
1.0 large onion chopped
1.0 Large bell pepper chopped
6.0 Hot Links or andouille or other smoked sausage
Seasoning mix for chicken-1 tsp salt & 1/2 tsp ea
Blk pepper, wht pepper, poultry season
Cayenne Pepper, garlic pwdr, onion pwdr