Cut the ends of the banana. Make vertical cuts (not too deep) in two sides.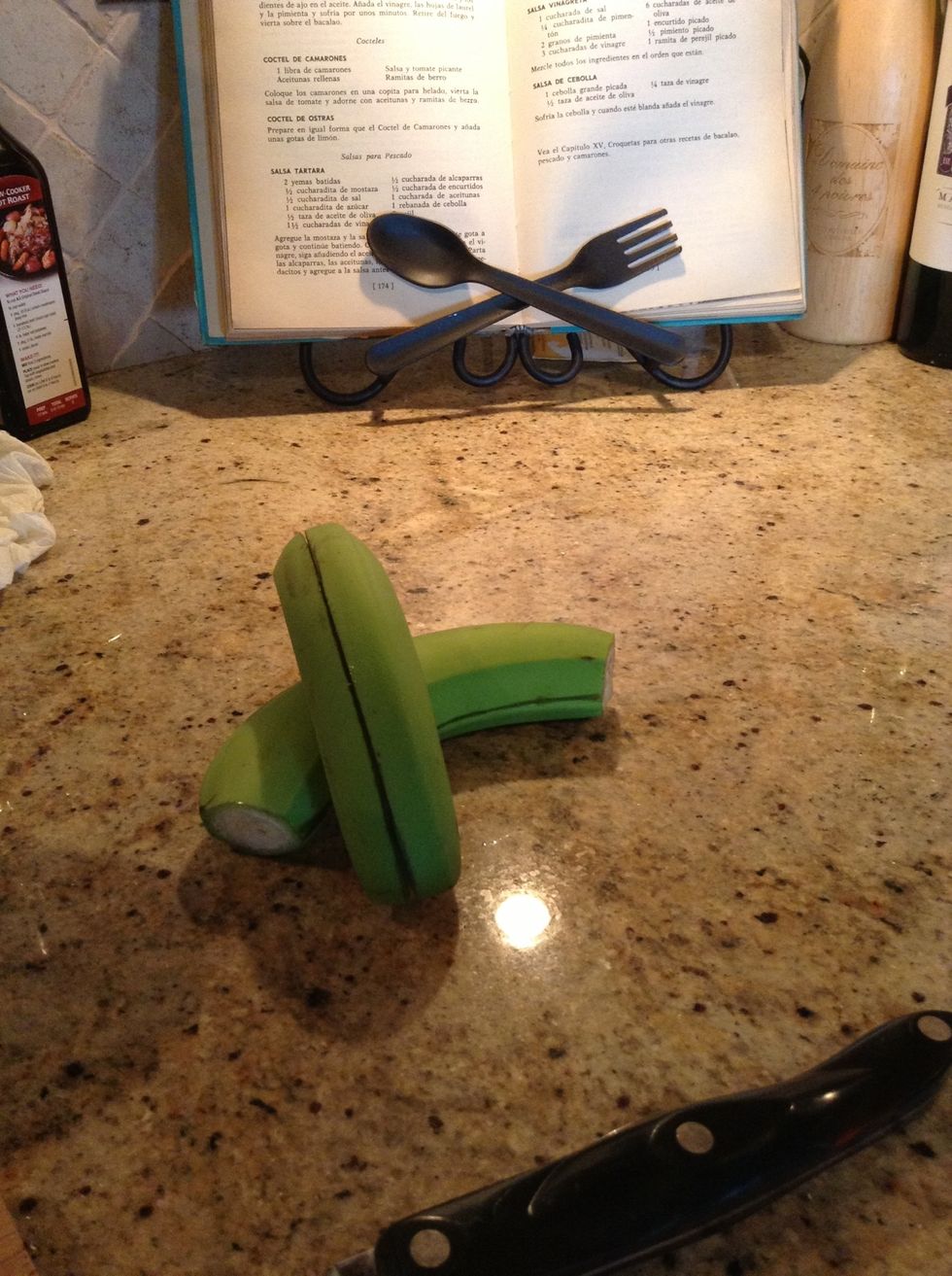 See the cuts.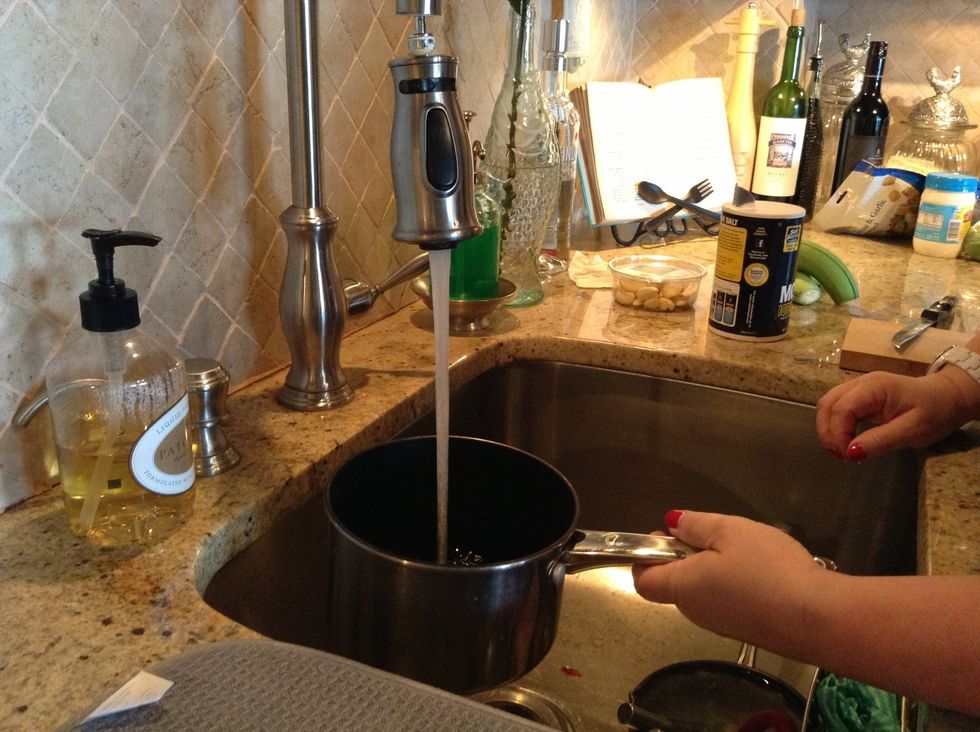 Fill a pot with warm-hot water.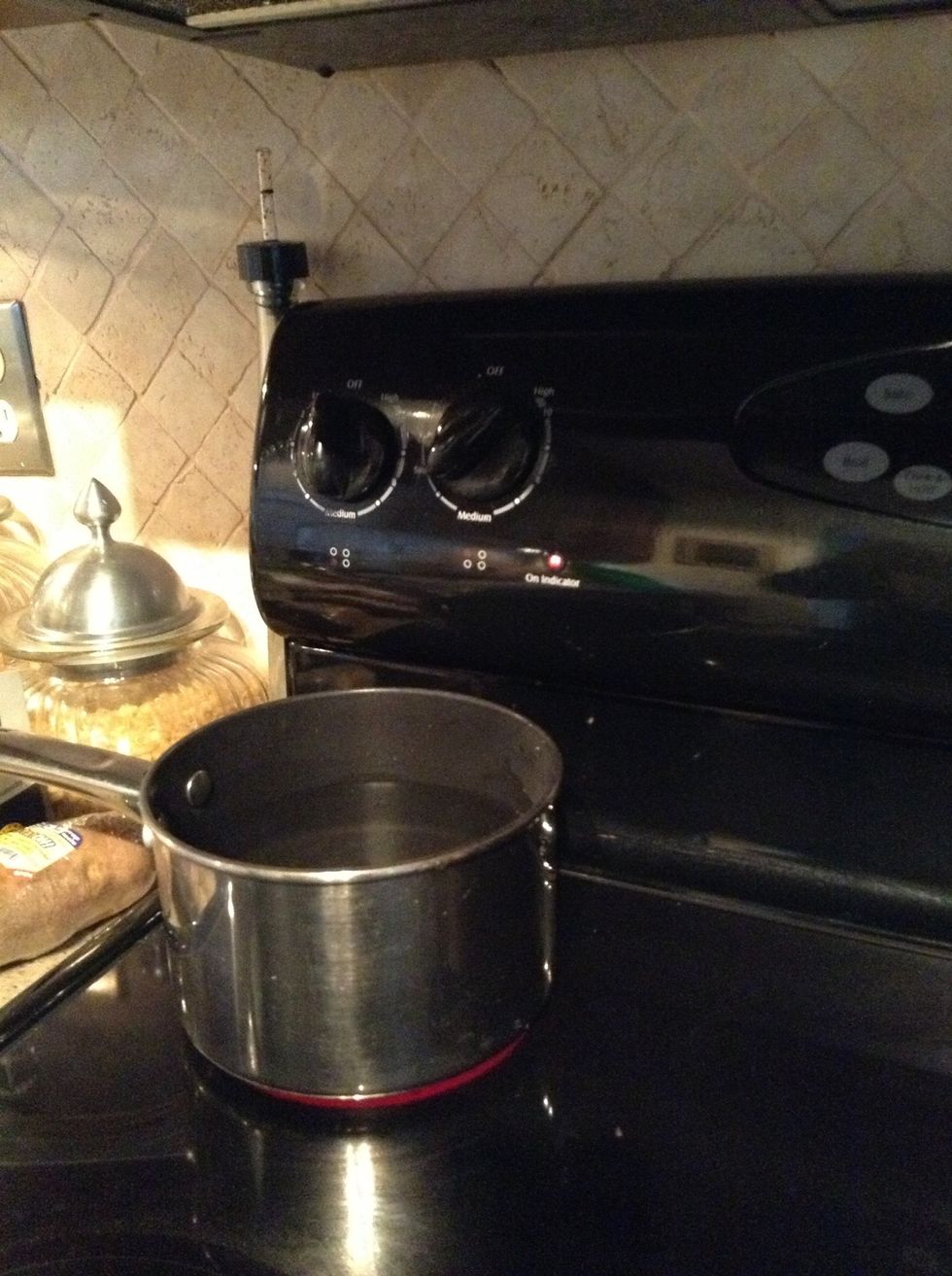 Boil water. When water is boiling add the green bananas for 15 minutes.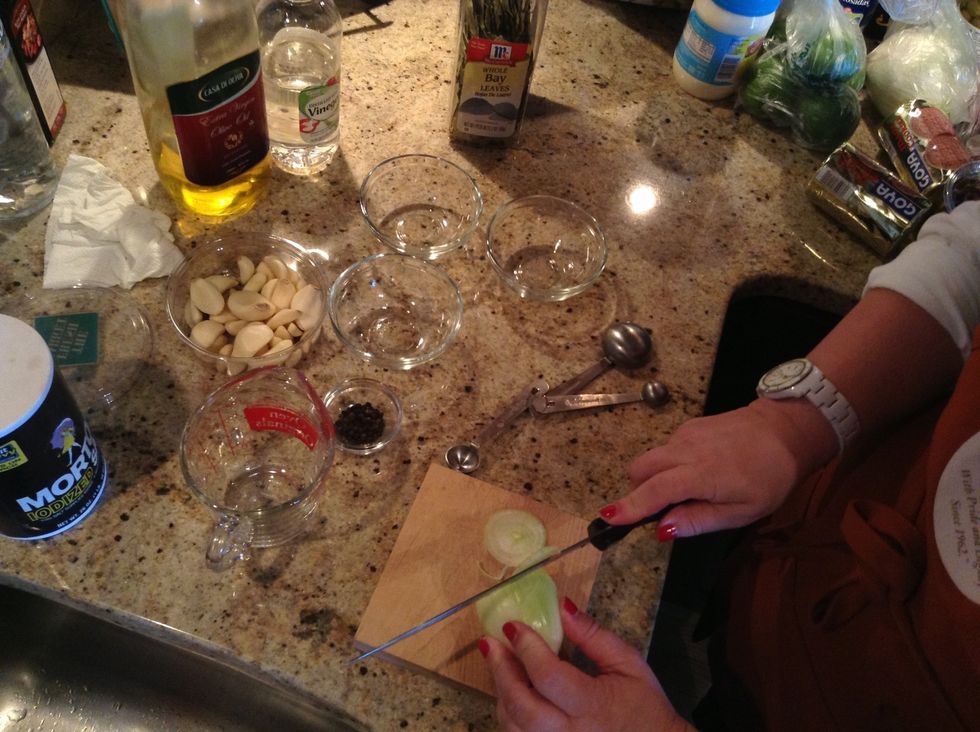 Cut a small onion in thin slices.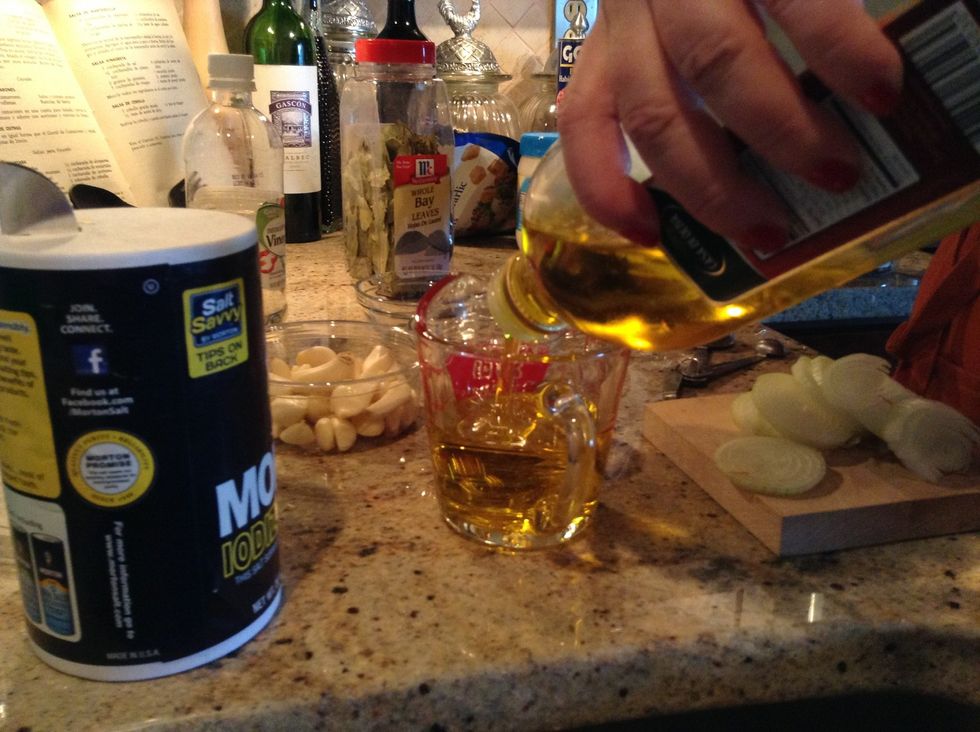 Measure 1 cup of extra virgin olive oil ( could be any olive oil).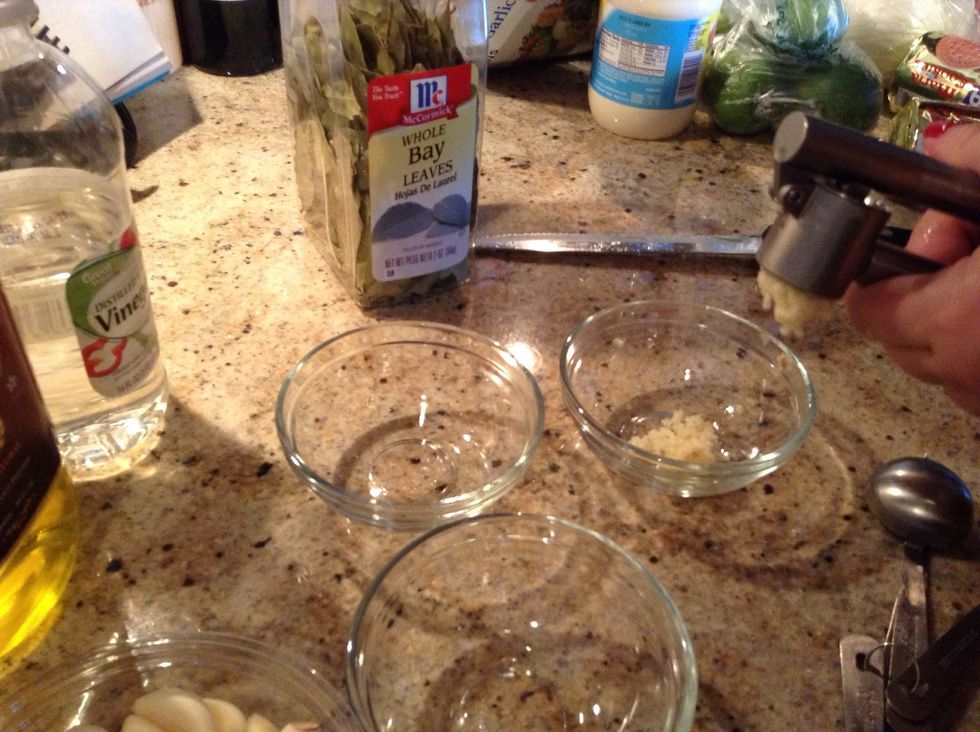 Mince 2 garlic cloves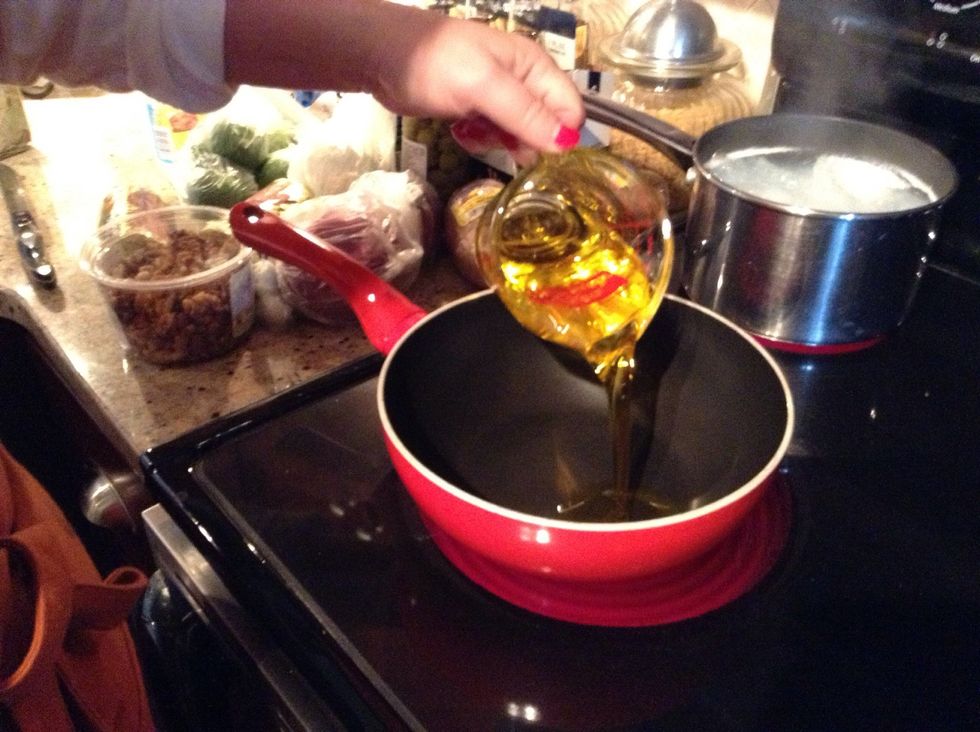 Add olive oil on to a separate hot pot
Add onions and garlic until simmer (for 8minutes). After this, add vinegar and pepper. Also add the 2 bay leaves.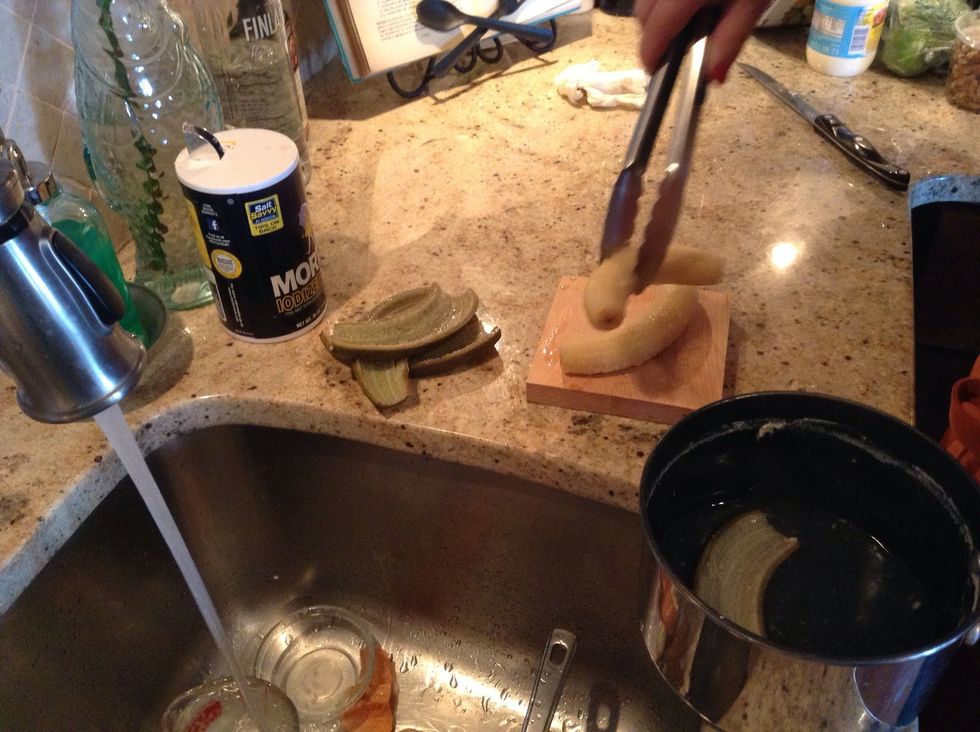 After the 15mins, peel off the skin and place apart.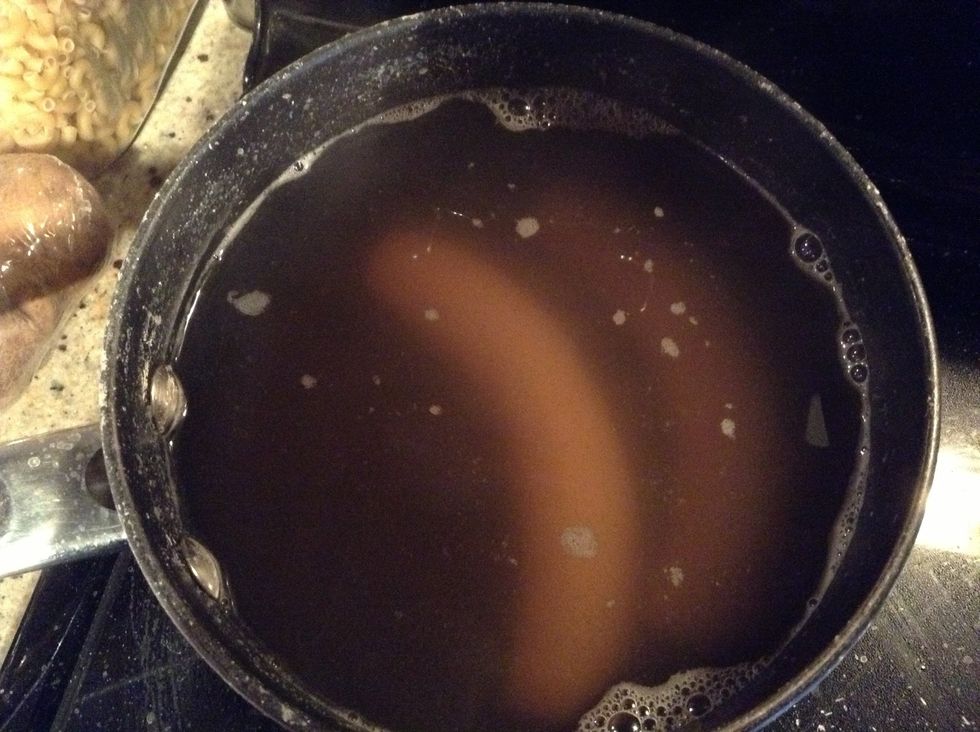 On new, clean water. Add 2tablespoon of salt and put to boil for an additional 10mins. After this, add an additional cup of water and let boil for 5 more minutes.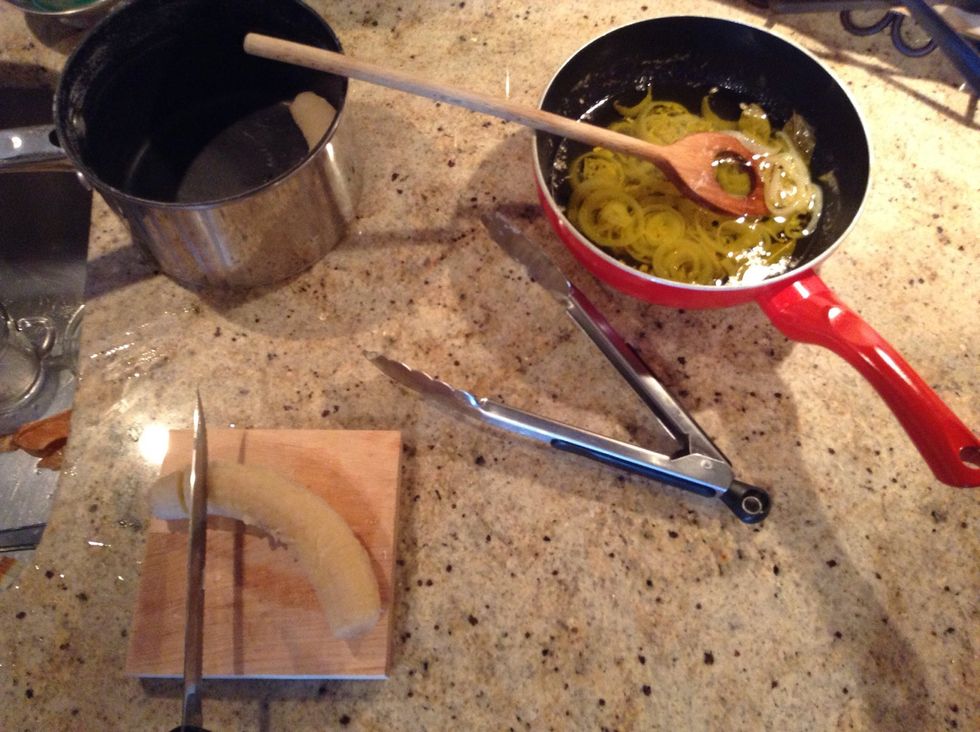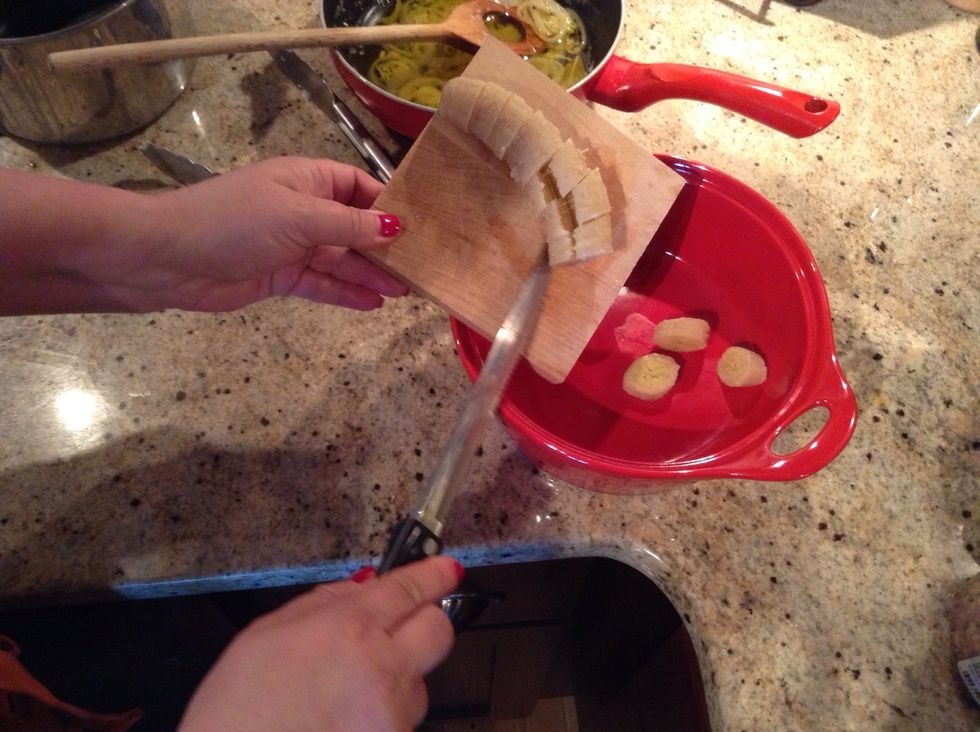 1.0c Olive oil
1/2c Vinegar
1.0tsp Ground Pepper
2.0 Bay leaves
2.0 Small onion