How to make guilt-free, chocolate ganache coconut balls
Make Guilt-Free, Chocolate Ganache Coconut Balls
26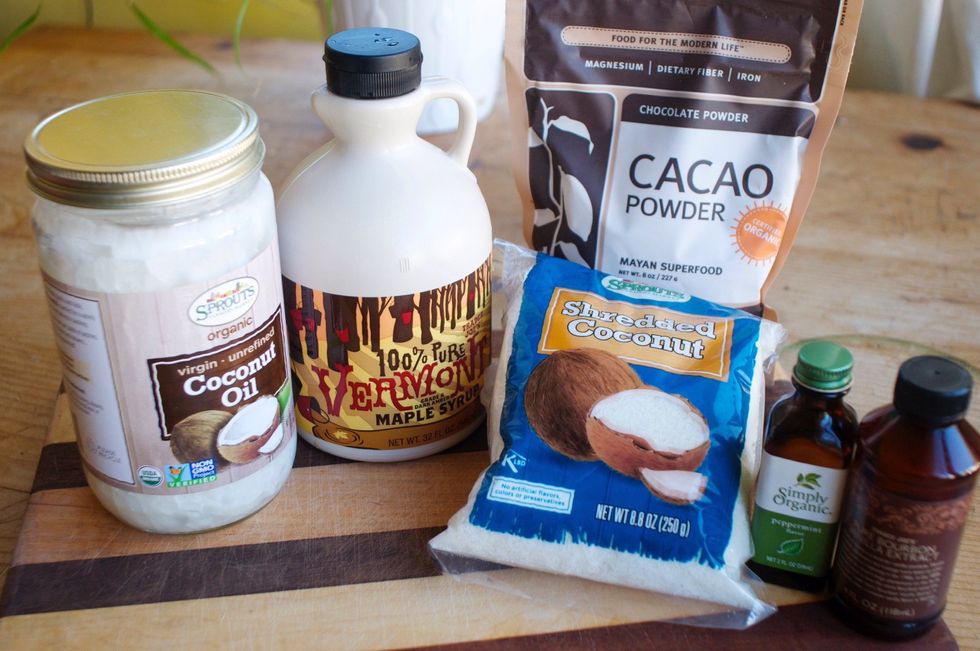 Everything you need. Well, a food processor too, if you have one. Otherwise a mixing bowl and a spoon will do just fine.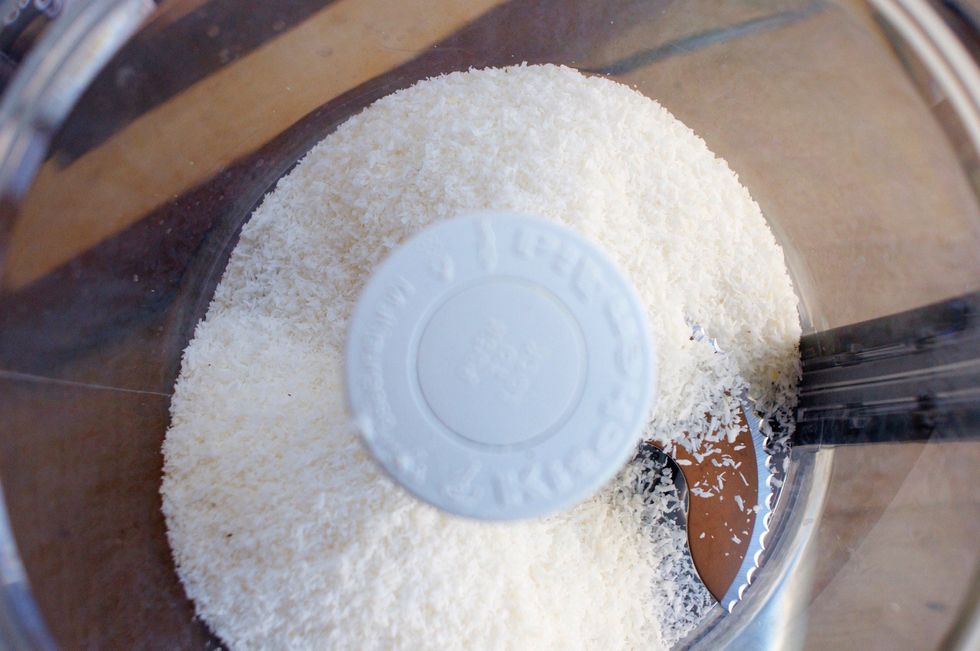 Add 2 cups of coconut to your food processor. Let it run for 7-10 minutes, scraping down the sides multiple times. If you can get it right, you can turn the coconut into a buttery mix.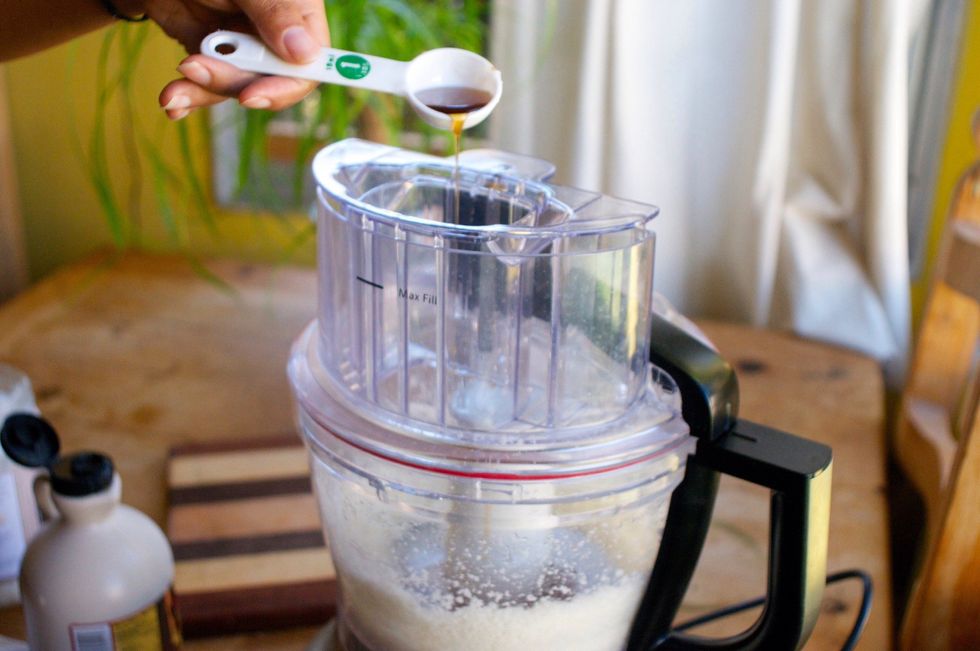 Melt 2 TBSP of coconut oil over low heat. Add the oil, 2 TBSP maple syrup and pinch of salt and mix well.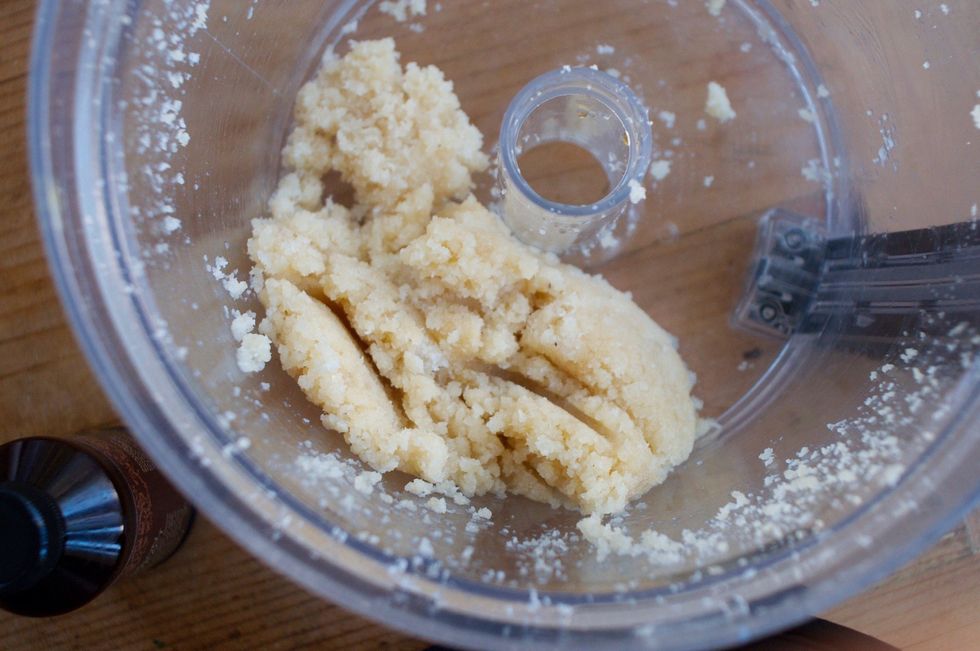 This is how it should look. It will be a bit oily and pretty wet. Put mixture in a bowl and let it chill for 5-10 minutes in the refrigerator. This makes it easier to roll into balls.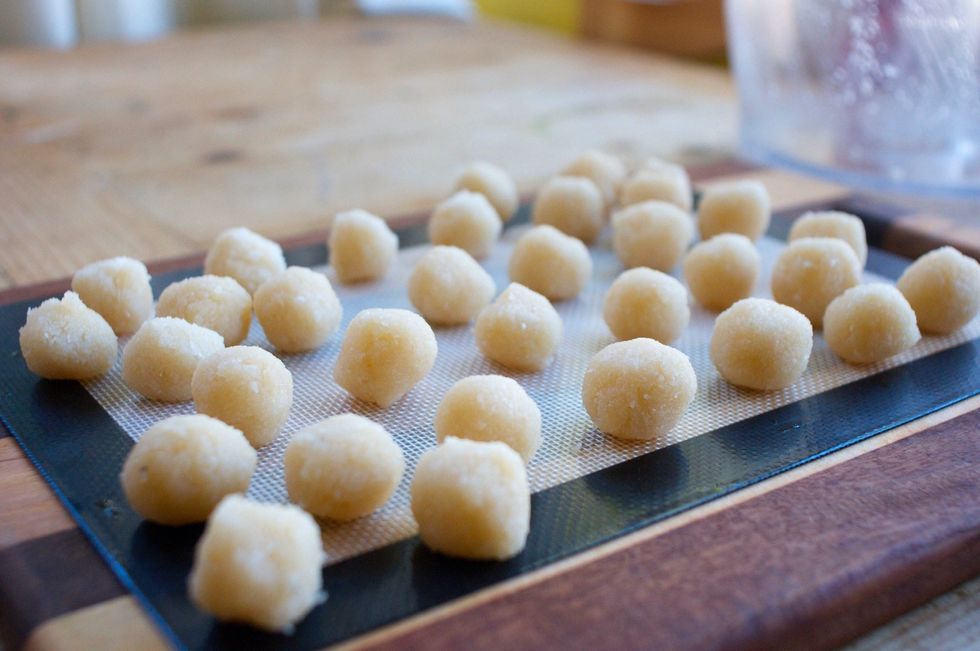 Make them any size you want, but I prefer to make them on the smaller size. Once you have rolled all the coconut mixture into balls, place in your freezer for 10 minutes, or until they are firm.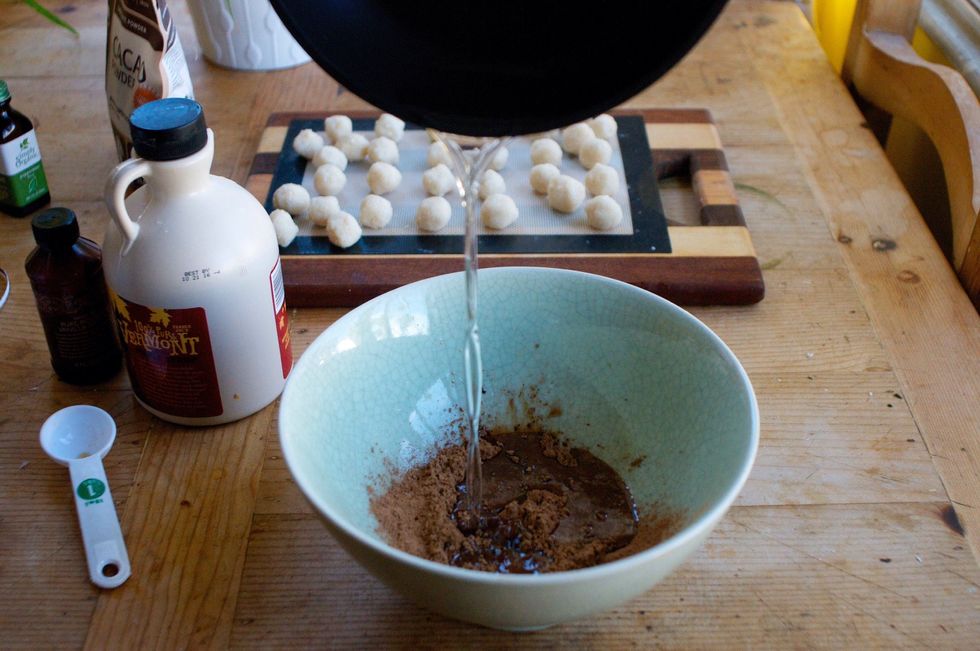 While they are firming up in the freezer, melt the last 1/4 cup coconut oil and mix it with the cocoa powder, 2 TBSP maple syrup, vanilla and peppermint oil. You can use any flavored oil you prefer.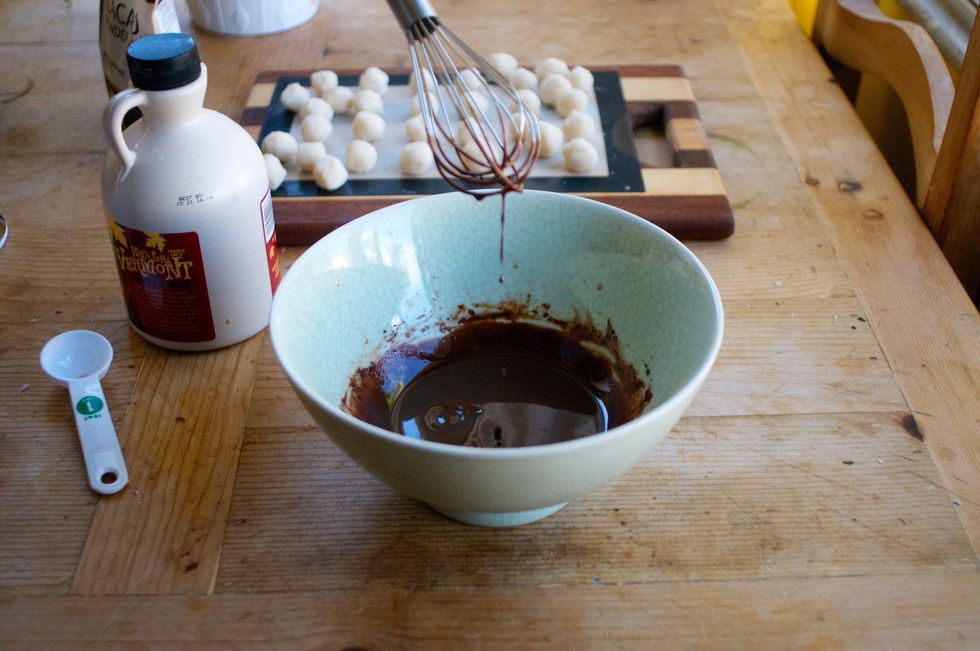 Whisk until smooth. Give it a taste for sweetness and flavor. If you want more of a mint flavor, add a drop or two more of the mint oil.
Using a spoon or a fork, drop 3-5 balls at a time in the bowl of your ganache. Evenly coat each ball. Repeat until all are dine. Put them back in the freezer for 5 minutes then dip them again.
After the second dipping in the chocolate they should have a good layer of chocolate ganache. Chill them until you give them to your loved one...or just eat them all and keep them for yourself. 😄💘
For the cocnut balls
2.0Tbsp Orgnaic coconut oil
2.0c Finely shredded coconut
2.0Tbsp Organic maple syrup
1.0pch Sea salt
For the chocolate ganache
1/4c Organic coconut oil
1/4c Dark cocoa powder
2.0Tbsp Organic maple syrup
1/8tsp Vanilla extract
1/8tsp Mint extract (optional)
World Seasonings
World Seasonings offers 9 amazing gluten free, kosher and all-natural seasoning blends that will make breakfast, lunch and dinner extraordinary.
San Diego, CA - everywhere