Quick and easy salsa to make. Serves well with many things. Feel free to scale for larger portions as this will serve two with large portions.
21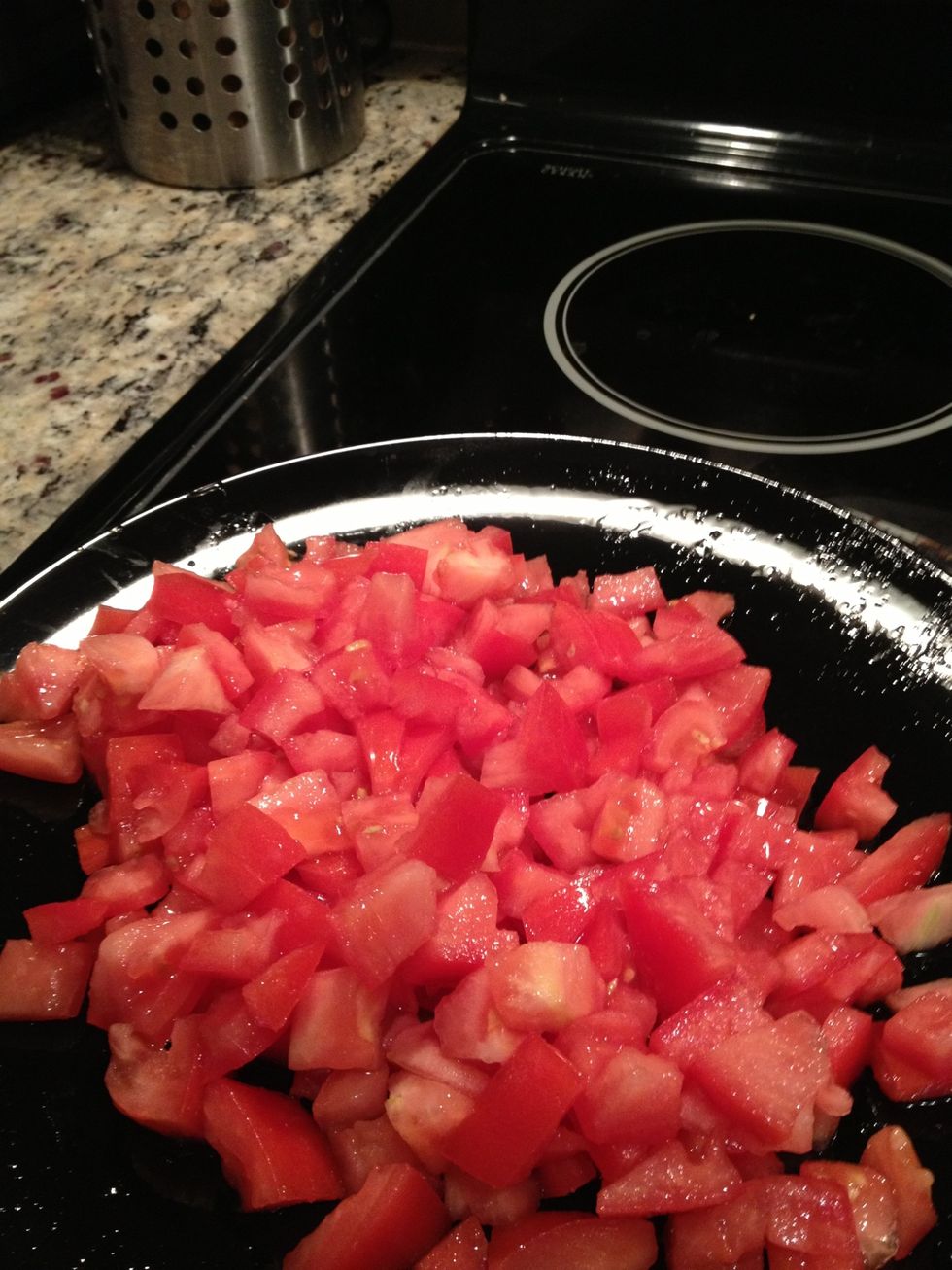 Dice the tomato and add to a medium mixing bowl. Personally I like to de-seed the tomato so that it is more of a chunky salsa rather than a mush.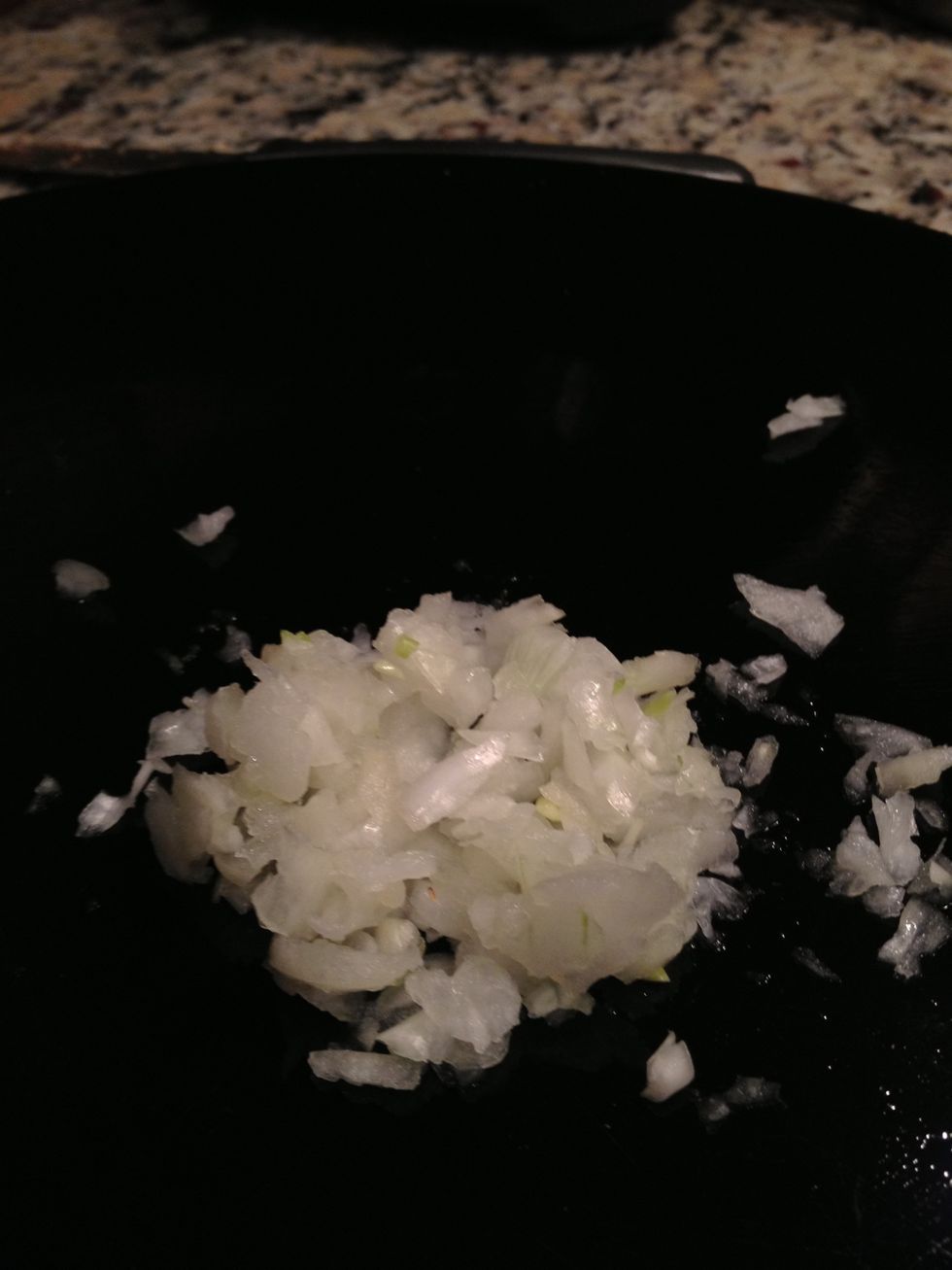 Dice the onion into small flakes and add into the bowl.
Squeeze the lemon juice into the bowl.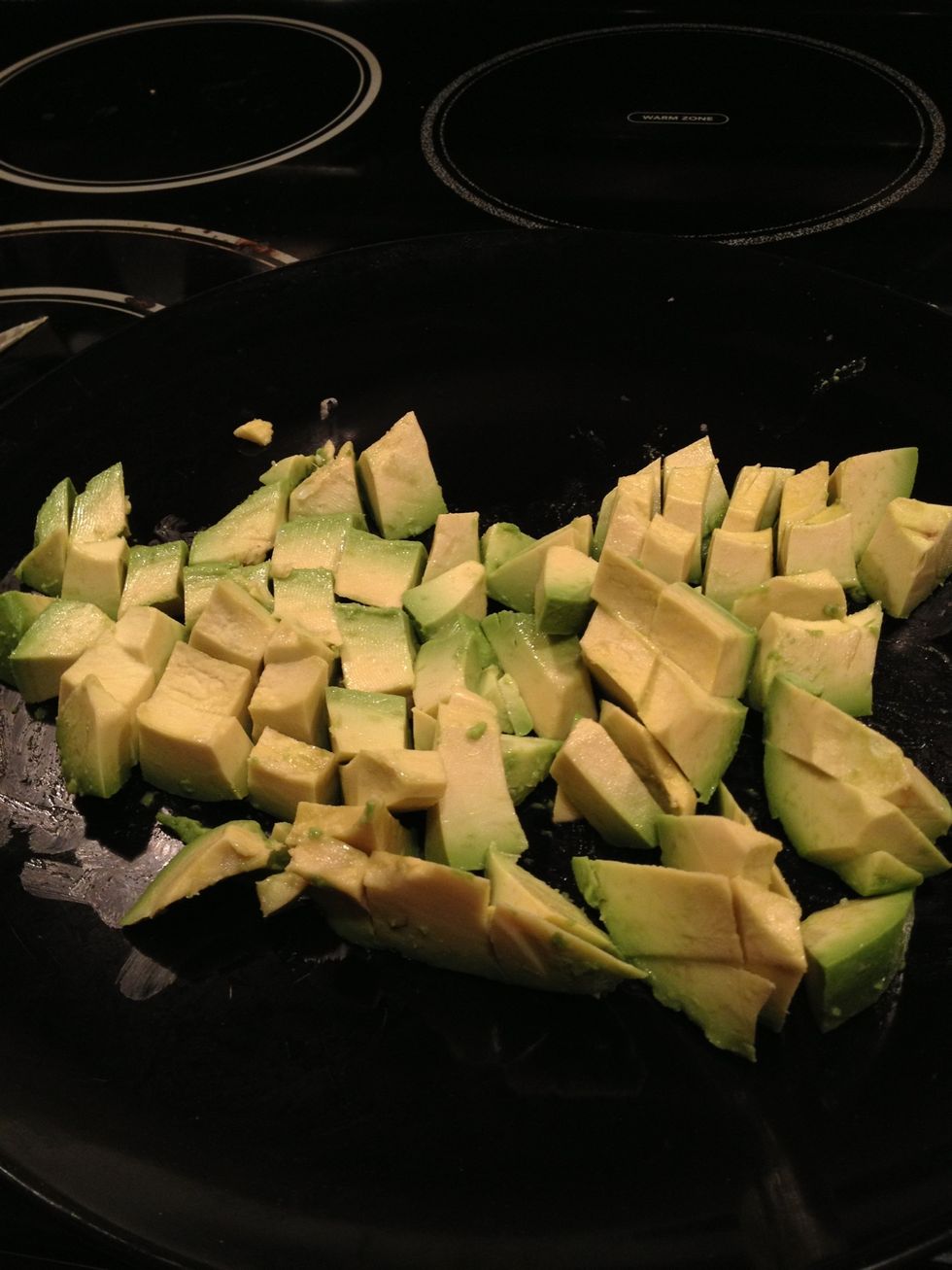 Remove the pit and skin the avacado. Cut into smaller pieces and then mash with a fork. Ten add to the bowl.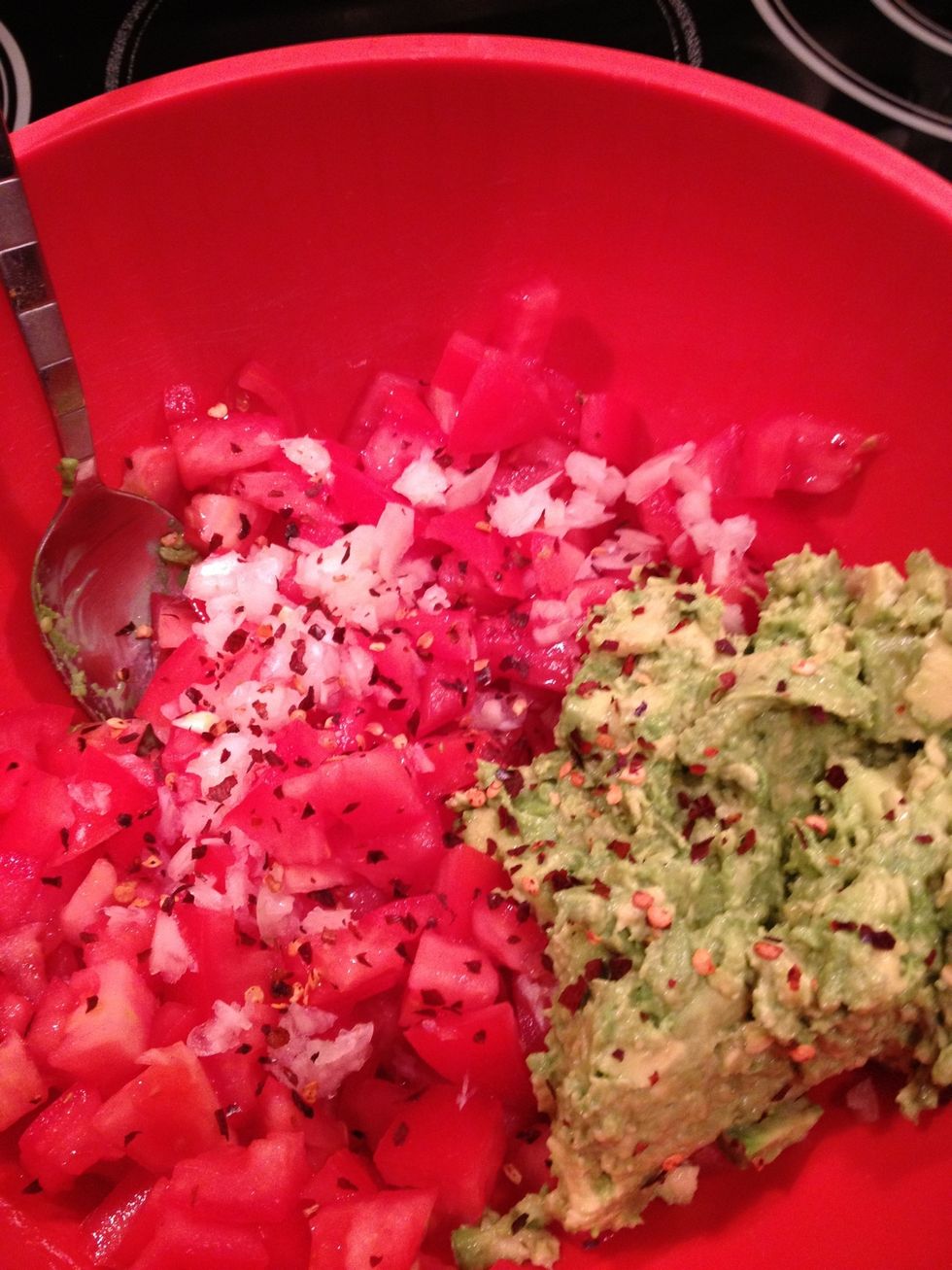 Sprinkle in desired amount of chili flakes and then mix all ingredients together.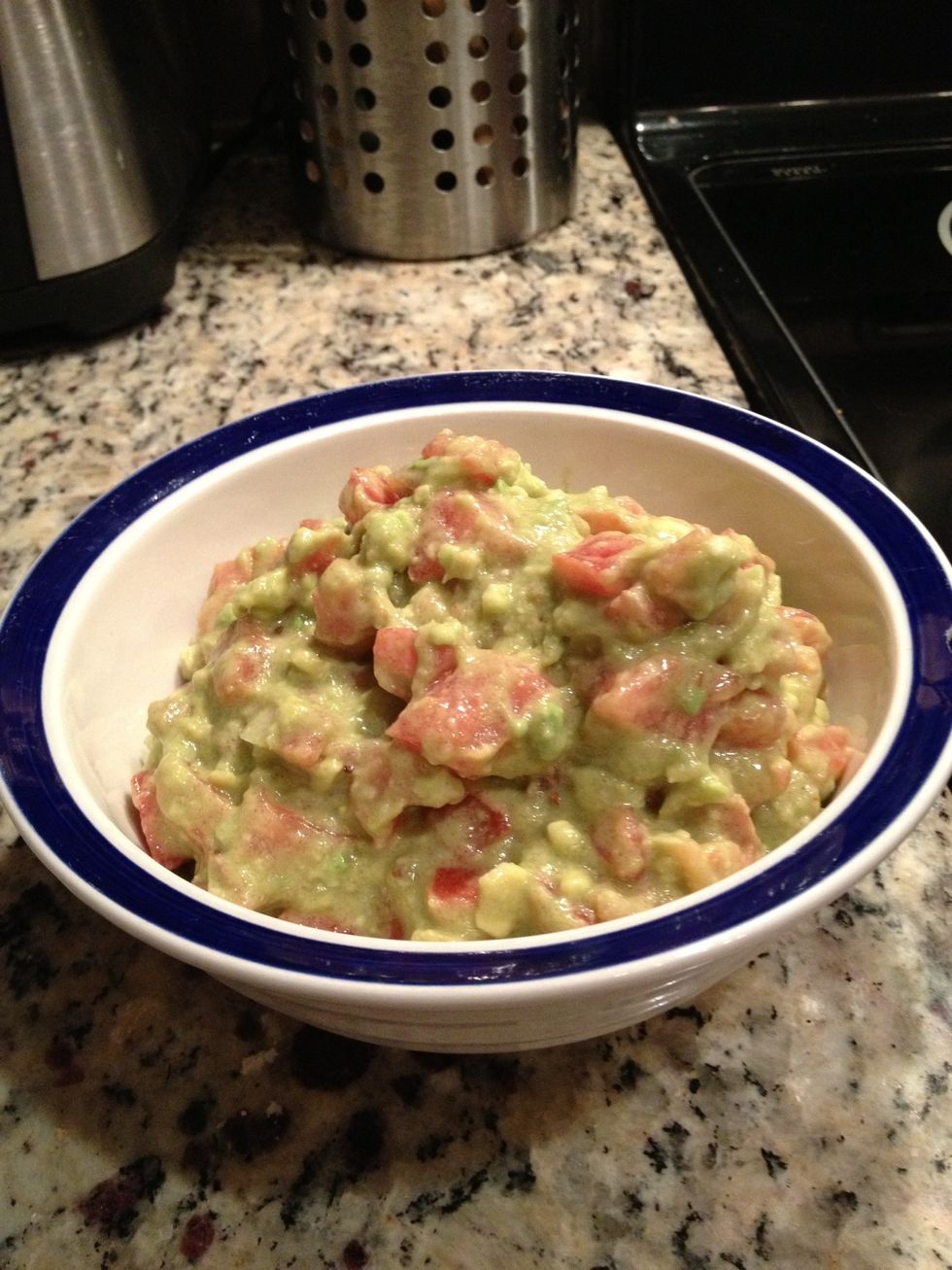 Enjoy! Serves well with kale chips, chicken hash, in a salad, and anything else really. Delicious none the less. Sometimes I like to add some jalapeño hot sauce into the mix.
1.0 Avacado
2.0 Tomatoes
0.0 Onion
0.0 Lemon
Chili flakes (to taste)